my sister's birthday is today and i couldn't figure out whether or not to post an embarrassing picture from our childhood. i figured i might as well go for it… become used to the public humiliation slowly before our wedding reception slideshow destroys our lives and the lives of those around us with a flood of mortifying pictures.
so happy birthday today to my wonderful sister laura!! she is the best sister anyone could have. :)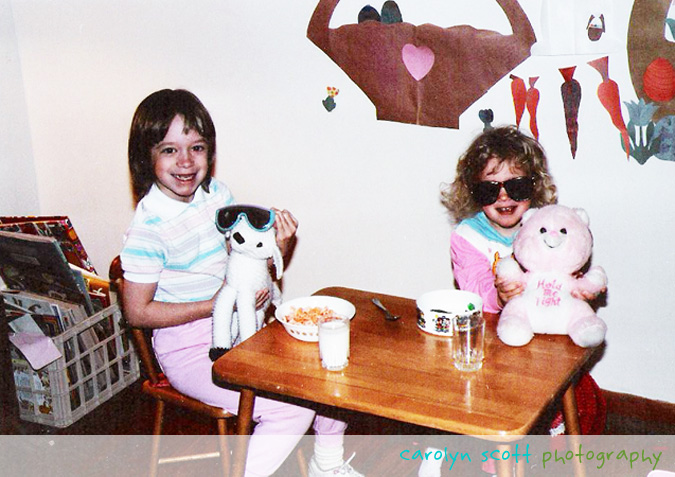 copyrights must go to carolyn scott photography's mom on this one, but she doesn't have a watermark, so i just took the credit instead. ;) thanks, mom!