Ahhhh – author and blogger Emma Arendoski of Emmaline Bride has showered us with the gift of bragging rights at high school reunions once again! We have photographs (lots of 'em… upwards of 120) published in a new hardback book called The Inspired Wedding! We're on the freakin' back cover… 3 times! On the contents page! Acknowledged in the back! Wow. We couldn't be more thrilled or happy that someone as gifted as Emma loves and appreciates and wants our work for her book. It's a crazy honor. Having our clients love our work for them is our top priority, and anything else is a bonus. So to have someone love these pictures on their own and think they're good enough to represent a whole section of a book is ridiculously awesome. I stopped cuddling with the book for a minute to write up a book review and tell you guys all about it!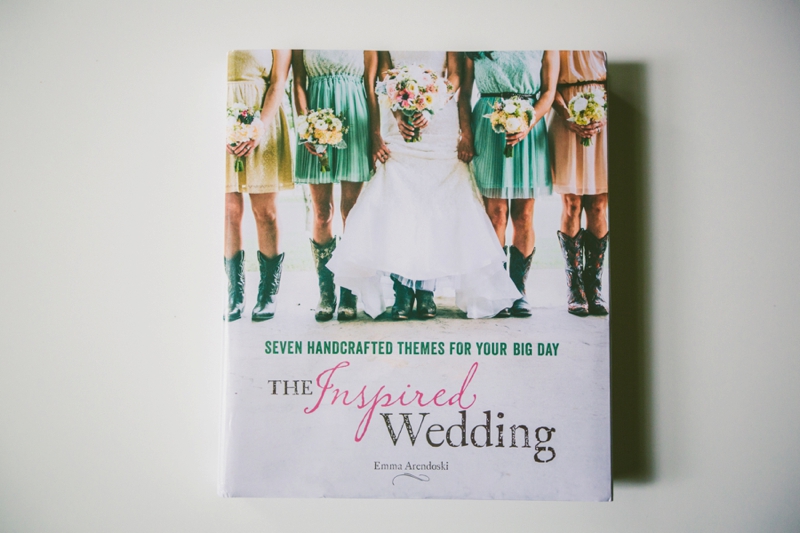 First – it's hardcover with an awesome book jacket. It has a super high-quality handle and feel about it. The pages are glossy and gorgeous! And there we are below, on the back of the jacket, with the third and fourth pictures on the top, as well as the second picture in the bottom row. :)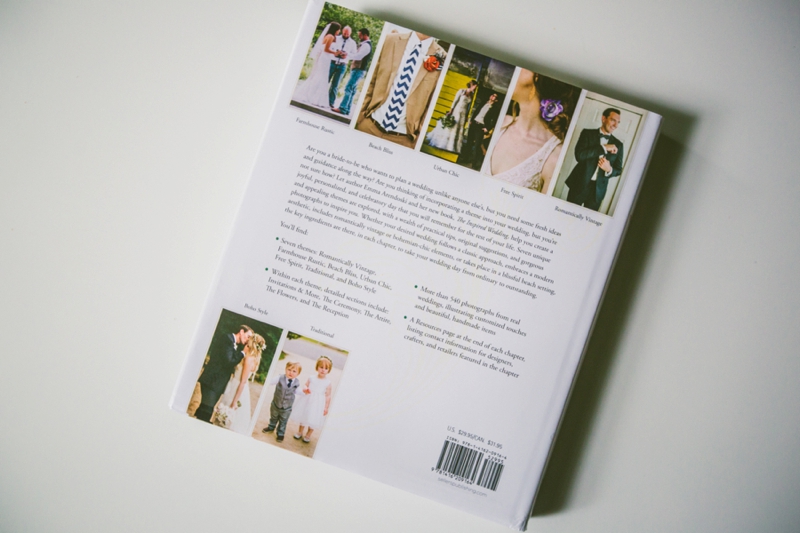 The book covers seven different themes to choose from to design your wedding day around: romantically vintage, farmhouse rustic, beach bliss, urban chic, free spirit, traditional, and boho style. For each different theme, Emma covers invitation ideas, ceremony decor, attire to match the theme (from the grown-ups to the kiddos), flowers (or substitutions for them), and reception details (from seating to favors to cake to send-offs).We have over 45 of our couples and 120 photos featured in this book, but they're mostly rocking the Urban Chic section, and I have to say I think that's very appropriate. We love shooting in cities! Check out our spread photo below!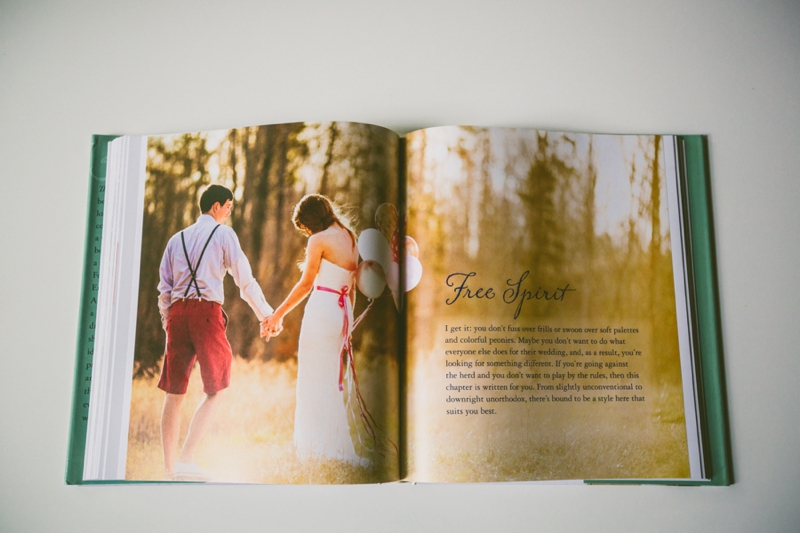 So let's take Urban Chic, for example. In the "Invitations and more" subsection, Emma covers invitations and how to get an urban look by using different fonts and styles. In the "Ceremony" subsection, she covers choosing a venue that jives with the urban idea (suggesting museums, warehouses, rooftops, etc). She also covers traditions during the ceremony, seating, aisle decor, ring bearers and flower girls (or using your dog!), programs, wedding party gifts, and a whole host of quick extras to plan for every possible thing.



The "Reception" subsection covers reception venues, escort cards, table numbers, place cards, all manner of decor choices (signs, hanging decor, centerpieces), guest book ideas, and photo booths. It also covers the idea of a sweetheart table, wedding favors, and different choices for entertainment and dessert. Check out some of our favorite spreads from the book below!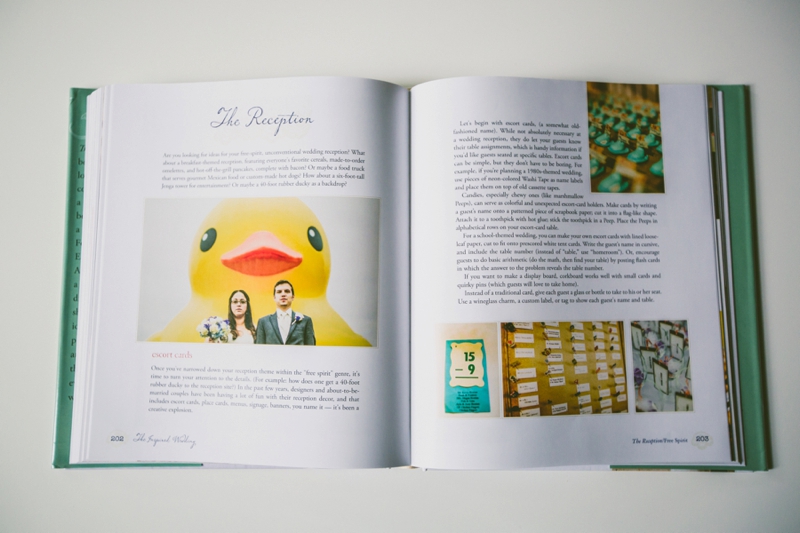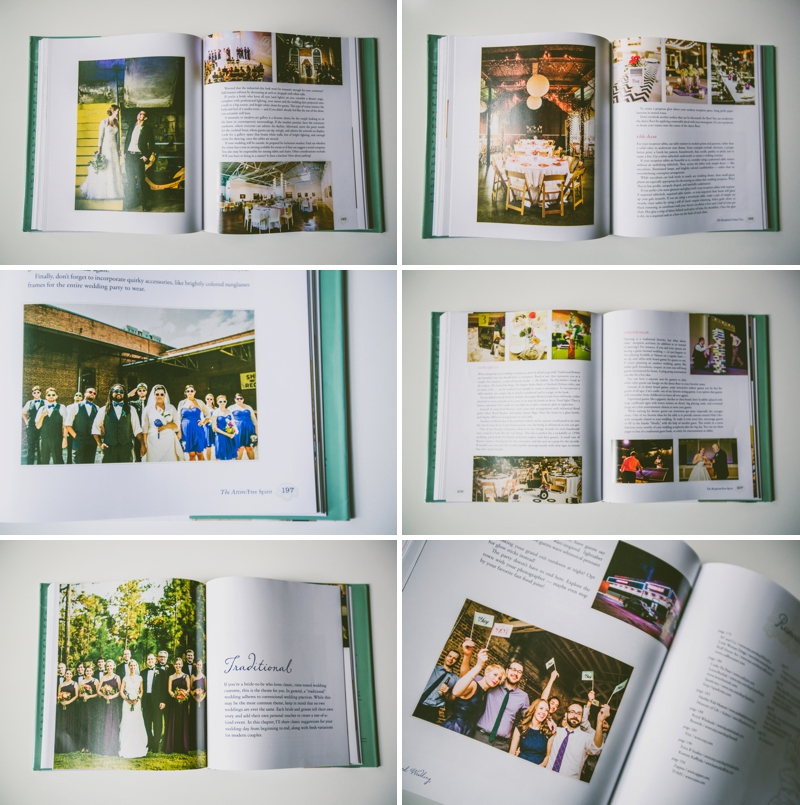 This book is a fantastic resource to try and narrow down what can be pretty large and daunting choices to theme your wedding. If you pick one of her themes and follow her suggestions, you can use the book to create a super personal wedding that's fun and creative without breaking the bank. Emma does an amazing job of suggesting choices in such a way as to get the flow of ideas started without telling you what you should or shouldn't do.  She gently suggests just the right number of ideas (not overwhelming, but succinct) so that you can essentially take it from here and run with it. It's an amazing planning resource, and we're so happy to be a part of it!
Check it out on Barnes and Noble or in stores!
Check it out on Amazon.com!
Read about how we were in her other book, The Handcrafted Wedding!