geoff went to blue flame tattoo in raleigh last week and got his first tattoo.  it's a visual representation of the golden ratio and fibonacci sequence (read about it here.) matt mebane did his tattoo and also allowed me to be annoying by taking some photographs. he did a great job. geoff said it was pretty much painless… equating it to scraping yourself with the tip of a mechanical pencil. hmm.
proof: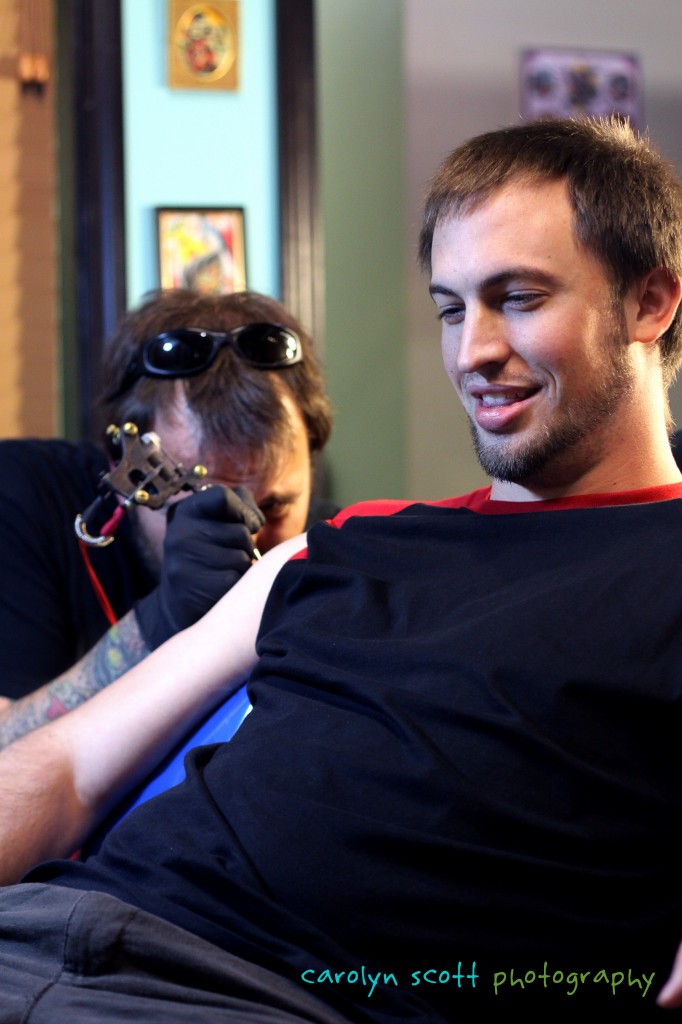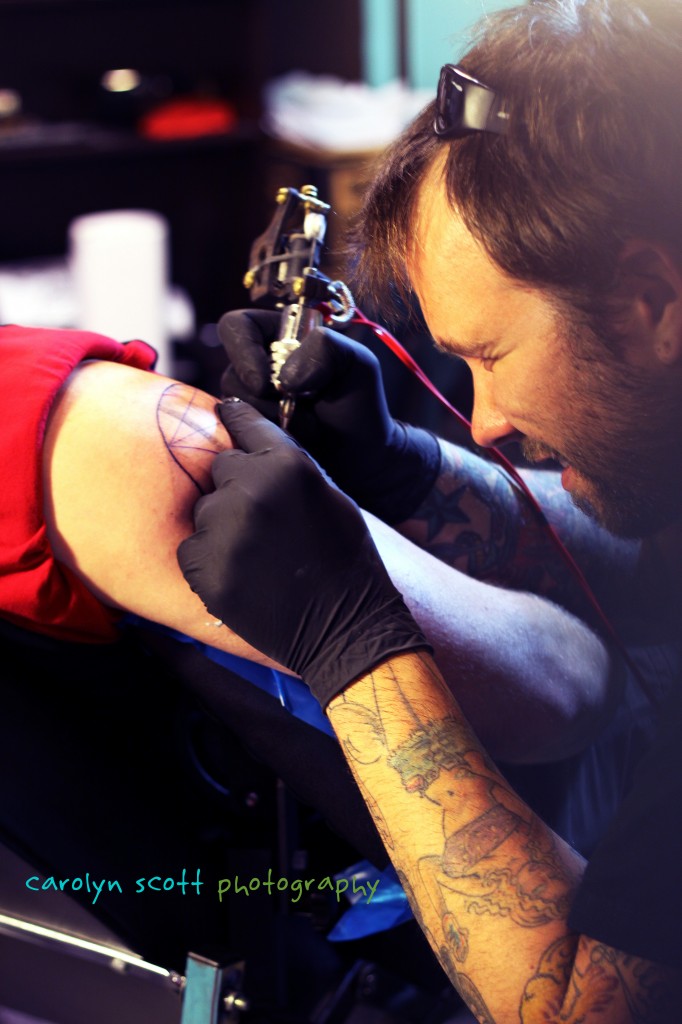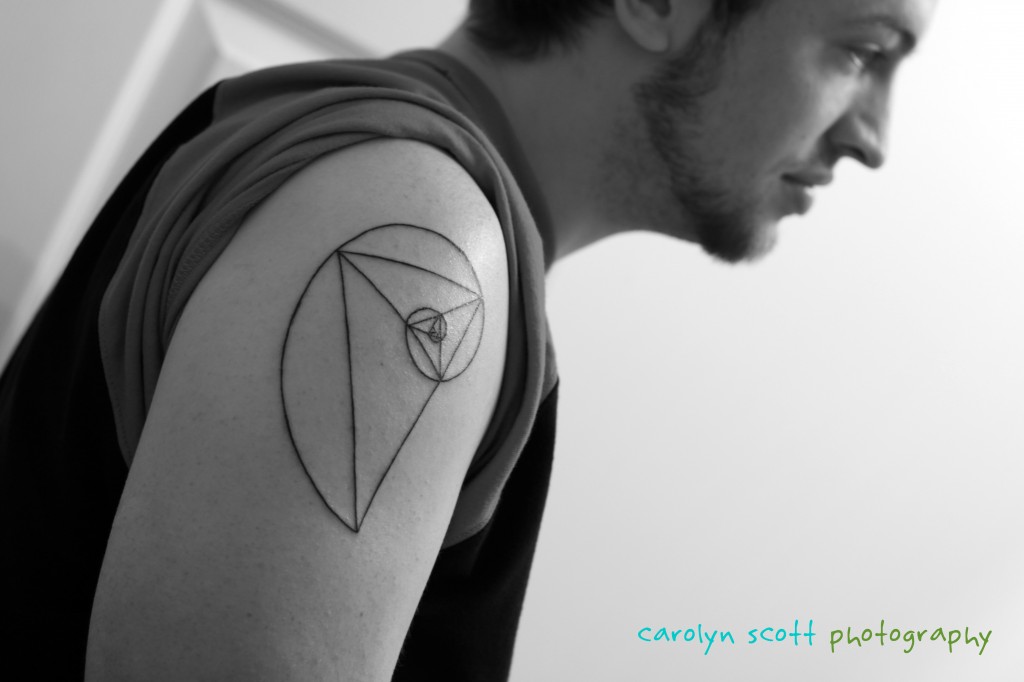 the space between the spiral and the triangles will be colored in this fall… he's found it extremely difficult to not go swimming while it heals. :)
also… after buckles turned 1 year old, he matured instantly and grew a mustache: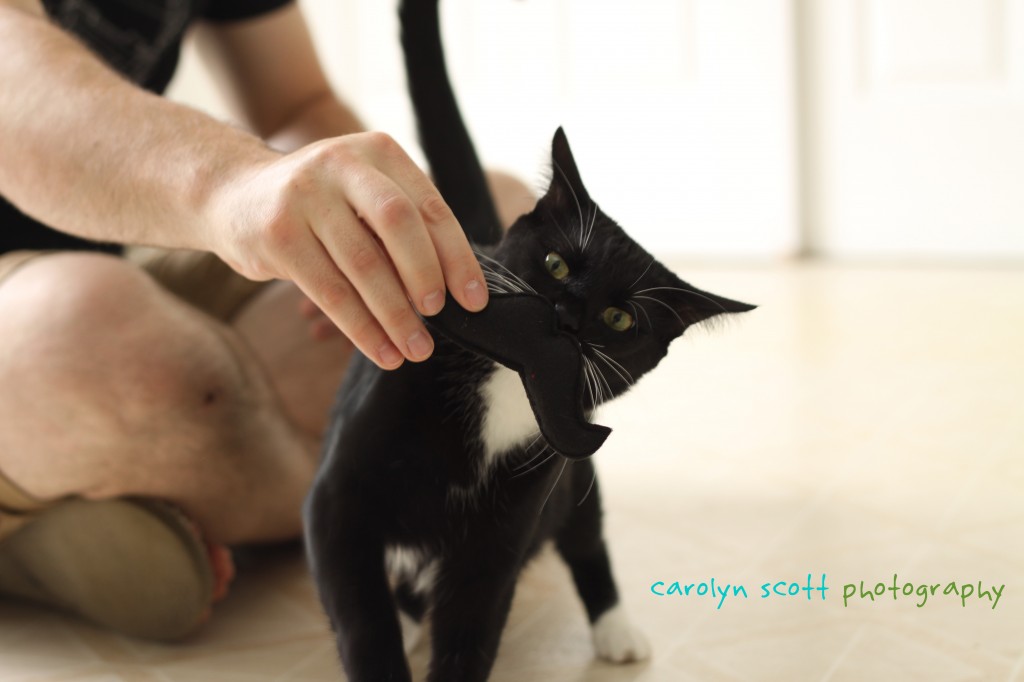 :) we went to the handmade festival at marbles museum last weekend and got several catnip mustaches for the boys. maisonwares made them and you can buy one here. buckles, who i'm pretty sure came close to overdosing on catnip before, loves it. dolfy is rather disinterested and still prefers clawing up the carpet and yelling at everyone.