happy birthday, mom!!
today is my mom's birthday (i won't tell you how old she is or else i'd hear about it later) so it is a MOM BLOG today.
i am so lucky to be so close with my mom. she is a best friend, a confidant, and a constant support. she's a huge inspiration for so many things and helps guide me on a daily basis. she taught me how to paint, how to draw, how to call people on the phone (i was the most polite 8 year old ever!), how to value and take care of animals, and how to see beauty in everything. my mom taught me everything i know about art and it has been a priceless gift to me. she cared for me when i was sick, when i was well, when i was good, when i was bad, and all the times in between. she also took a lot of priceless childhood pictures which are stock piled in our house in painstaking chronological order: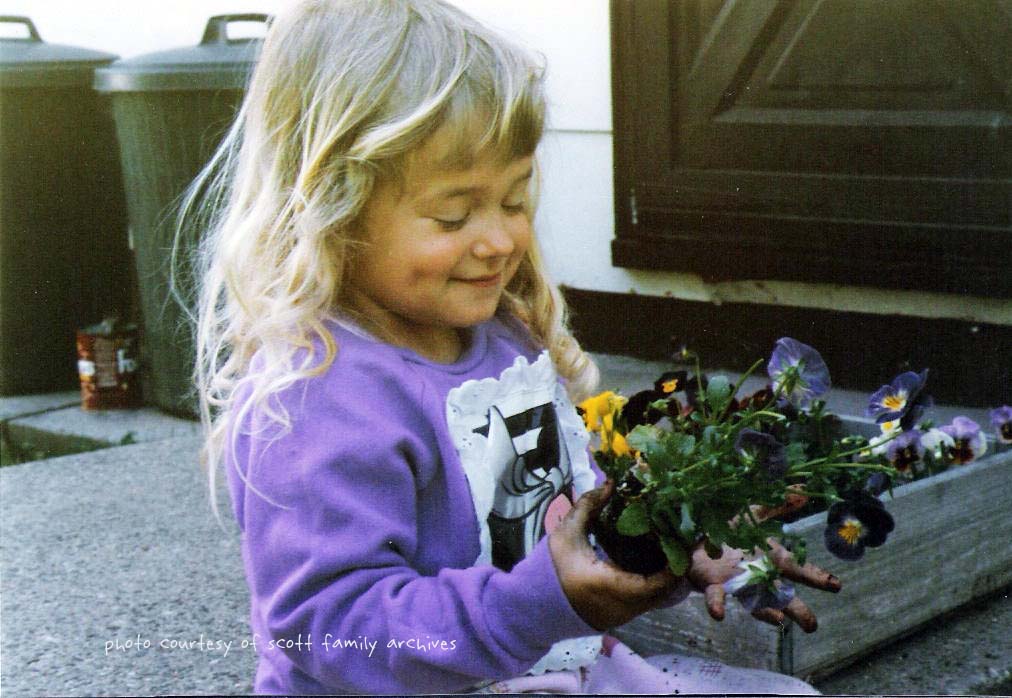 carolyn, courtesy of mom, hopefully planting in and not digging up the garden – circa 1985 in that totally rad minnie mouse sweatshirt i wore all the time.
besides teaching me all sorts of lovey mother/daughter things, she's also totally rockin'. she took me to my first concert (ringo starr and peter frampton baby!) and continued to go with me to all sorts of concerts not to keep an eye on me, but because she totally likes pearl jam just as much as i do. her record collection supports rancid, the get up kids, the red hot chili peppers, the mighty mighty bosstones, and a whole host of other things that you really can't picture your mom listening to, but she totally does. she is awesome.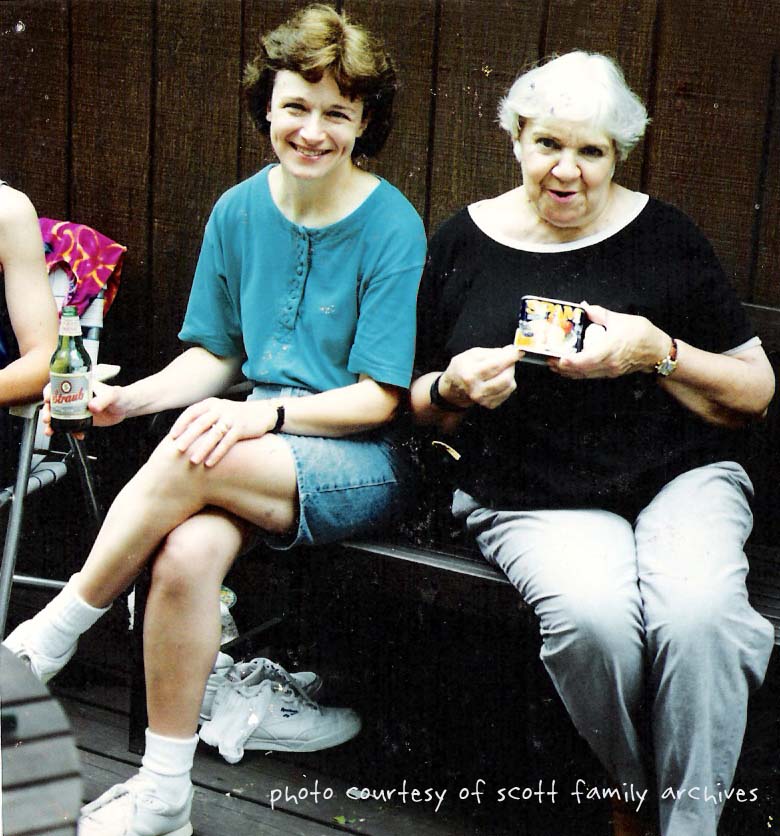 mom supporting the local brewery and my grandmother showing you a can of spam.
now that i live in north carolina i try to still see my parents once a month or two. geoff and i are almost completely conditioned to the 8 hour drive and are total champs about it. we stop at the same taco bell every time and know we're halfway home. and even though we just drove 8 hours, i'm always so excited to see her when i get there.
happy birthday, mom.