after 2 long and grueling weeks of begrudgingly keeping my mouth shut, i can finally announce that my boyfriend (fiancee?) and i are engaged!!! :D
we got engaged two weeks ago (august 22nd) on top of hanging rock while we were on vacation for our anniversary. it was night, no one was up there but us, and it was beautiful! it couldn't have been more perfect. we couldn't tell anyone for two weeks because we were waiting to go home and tell our families in person before my sister and the world found out via facebook or some other non-personable way.
and i couldn't wear my ring for 2 weeks while we waited to go home. :(
it is fantastic! geoff and i have been talking rings for a long time now and had some basic ideas, but beyond that i wanted geoff to put his own design into it. so he designed it from scratch and david i. helfer jewelry (in the clark building in pittsburgh) made it for him. geoff let me read the long string of e-mails between the two and all of the various forms and shapes the ring took while geoff was tweaking the design. it was pretty awesome to see how it transformed. i LOVE the ring and think geoff and ira, the jeweler, did a marvelous job. i couldn't ask for a more awesome ring.
and from those who have seen it, i get the same questions every time… so i figure i might as well answer them in bulk (since a lot of my friends and family read this blog).
carolyn's ring FAQ:
1. what is that?
it is a green diamond. diamonds turn different colors in nature when exposed to natural radiation. this is why "color" is one of the c's when you're looking at diamonds. the most common color is yellow, but they more uncommonly can turn blue, green, purple, red, and all shades in between. it is very rare to find diamonds that come out of the earth naturally colored, so they are naturally outrageously expensive (we're talking 100k to 5mil per carat). obviously only j lo can afford that.
for the rest of us, they make them affordable by artificially radiating them. this just means that they take a handful of diamonds, manually expose them to radiation, and see what color they turn. this would be the natural color they would turn in nature, so yellow is still the most commonly found radiated diamond, with blue, purple, green, and red still being decently hard to find.
2. what are all those black stones?
black diamonds.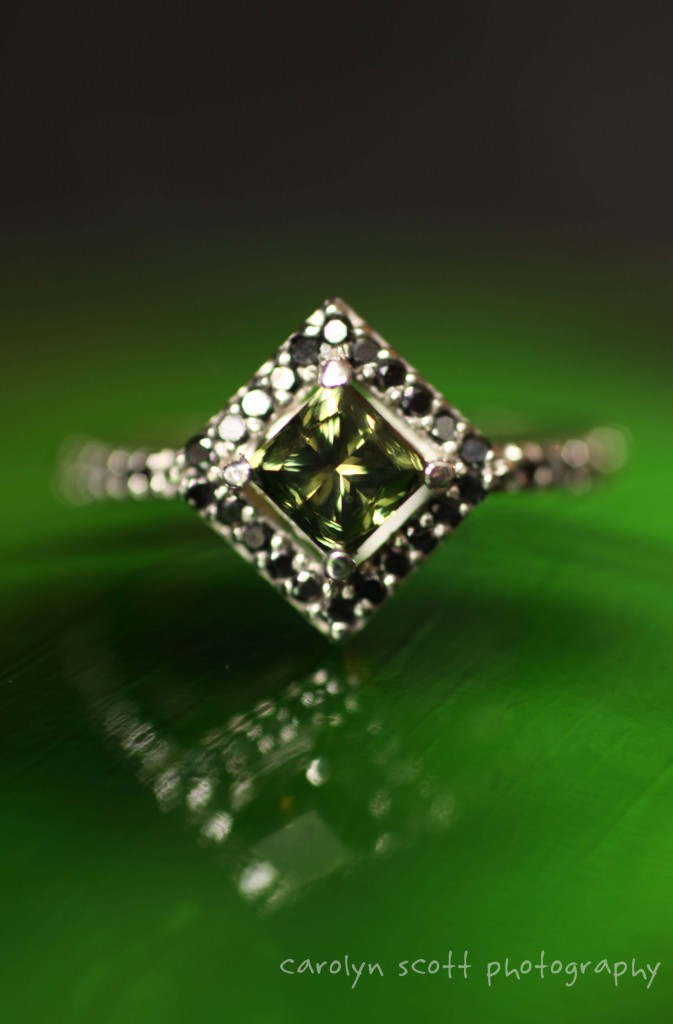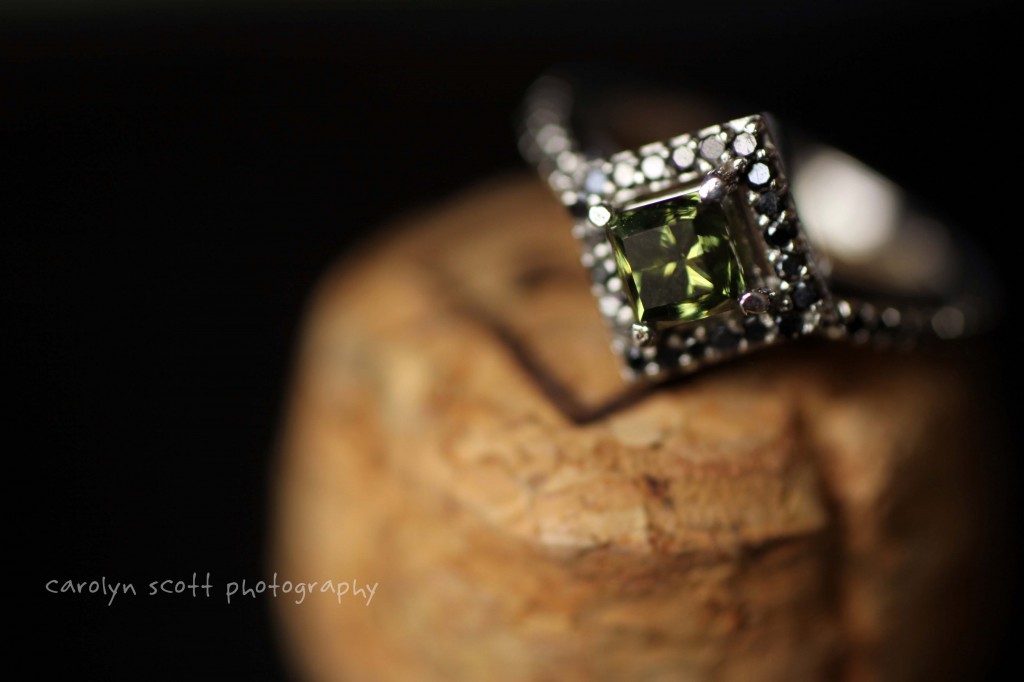 on top of the engagement champagne cork. :)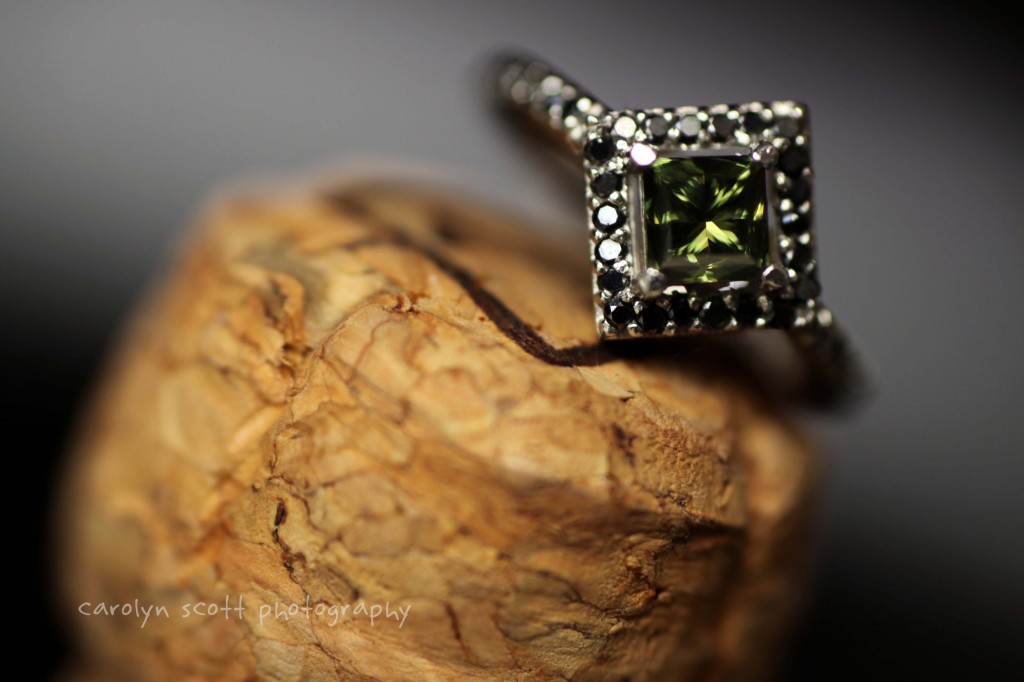 there have been a lot of developments in the past 2+ weeks about our wedding – yes, we do have a date and a venue. and no, i'm not going to take my own wedding photographs. :) after 7 years of dating we've had a lot of ideas for a long time, so now it's nice to see them finally coming true on paper. more details will be coming out within the next several weeks, but i will say that i am so excited about what we've planned so far, both sets of families are thrilled, and we couldn't be more stoked for next october!