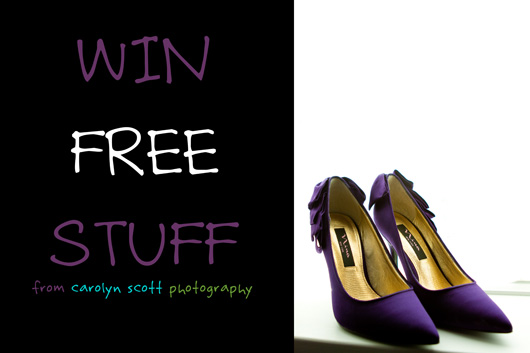 carolyn scott photography is SUPER EXCITED to announce our first ever e-mail newsletter! it will be sent out every other month and contains special promotions EXCLUSIVELY for our newsletter receivers. whether you're a previous client or someone interested in becoming a new member of our growing client family, you can sign up and receive all sorts of free goodies!
SIGN UP NOW and…
– be eligible for contests where you can win free engagement photography, free portrait photography, free products, free gallery prints, and more!
– learn how to cash in on your free sessions or gallery print credits by referring friends and family!
– receive free anniversary sessions near your wedding anniversary!
– learn about new products and significant news from carolyn scott photography.
every other month you will receive details on special discounts, promotions, and contests ONLY for the followers of the newsletter, so be sure to urge your family and friends to sign up! a contest every other month where you win free stuff is good times.
to sign up:
simply send an e-mail with the subject "NEWSLETTER" to carolyn@carolynscottphotography.com. you can leave the actual e-mail blank or you can write us a little love letter. :) your e-mail be added to the newsletter e-list and off you'll go to the races!
we're gathering up the names and e-mails now and formulating the first newsletter, so get ready!