this was a seriously adorable wedding. everything about it was intimate and totally chill and i got to photograph at two new (to me) venues that were awesome! we had a seriously great time. amanda and chris are so sweet and down to earth and their wedding was just that.
they were married in the old stone chapel in wake forest which is the coolest little church! tons of stained glass and an old-timey stone look to the front, but seriously great diffused lighting inside which is a photographer's dream! yay!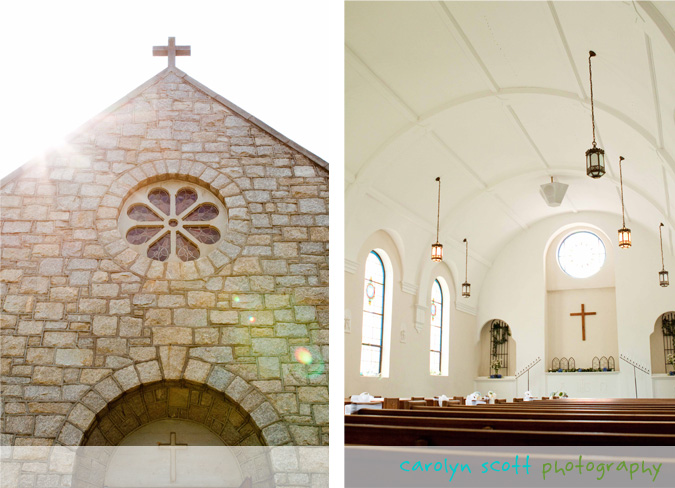 awesome stained glass and a piece of amanda's veil.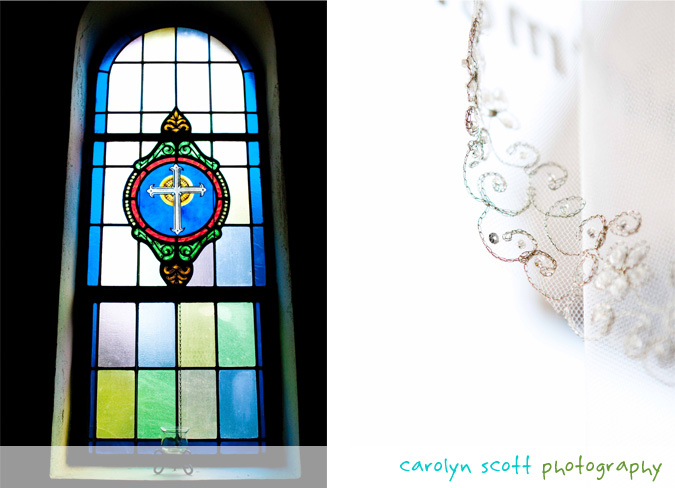 getting the best man ready for his close-up. :)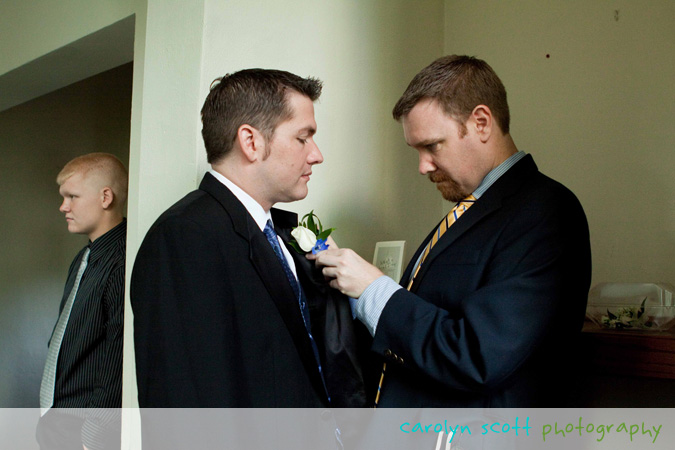 amanda looked wonderful! and wait, do these shoes look familiar?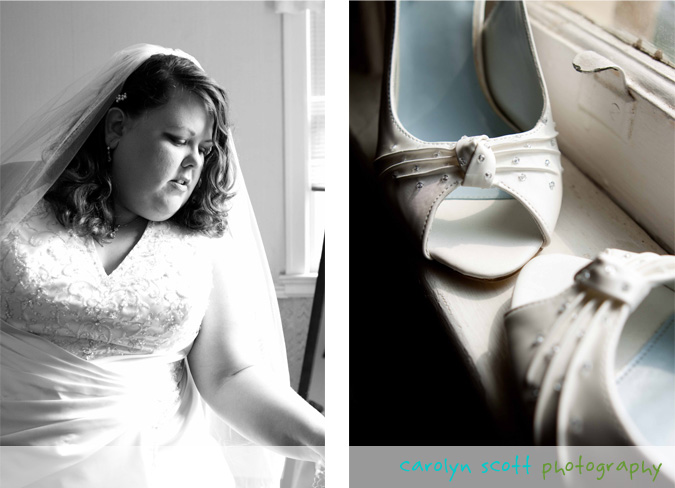 i was scoping out my competition. they looked very professional. the little dude on the left took pictures all day. move over, geoff, i think i found myself a new assistant! ;)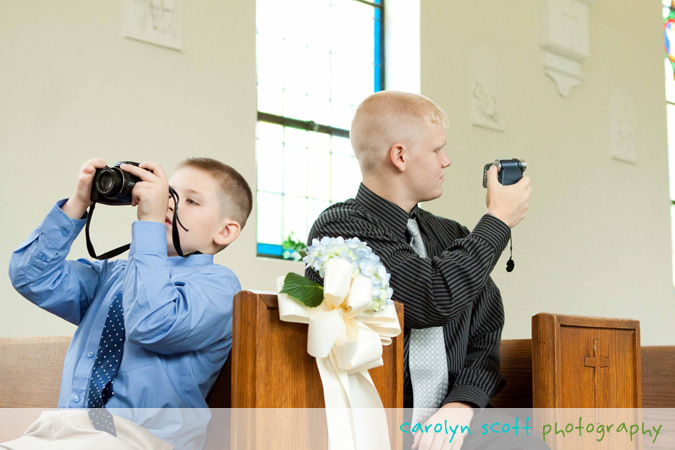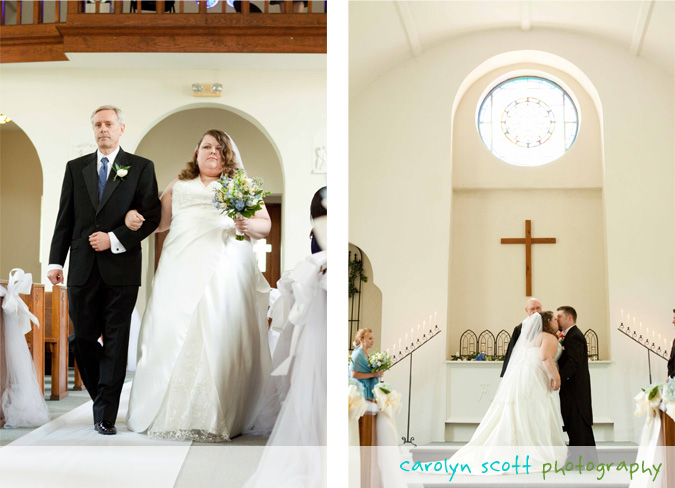 seriously, if you're looking for a church to get married in, the old stone chapel is awesome. and balcony shots are near and dear to this photog's heart, so you'll get bonus points!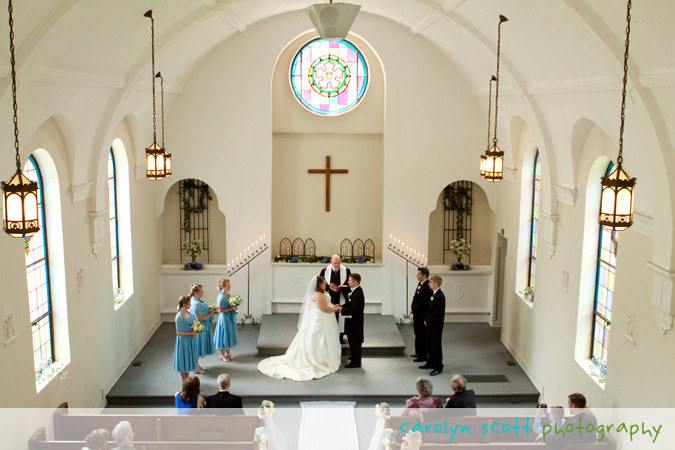 the reception was held at anderson point park cottage in raleigh. it is also so adorable! inside it's almost all hardwood and has such a cottage-y feel, hence the name i guess! ;) it's a little house in the middle of anderson point park and pretty secluded. it's great for a really intimate space with close family and friends.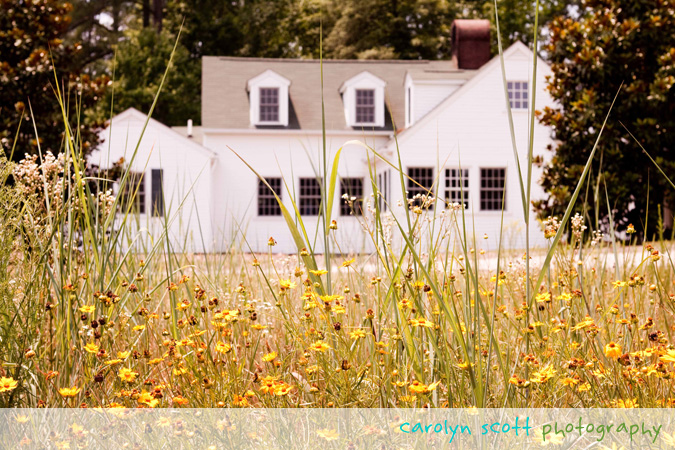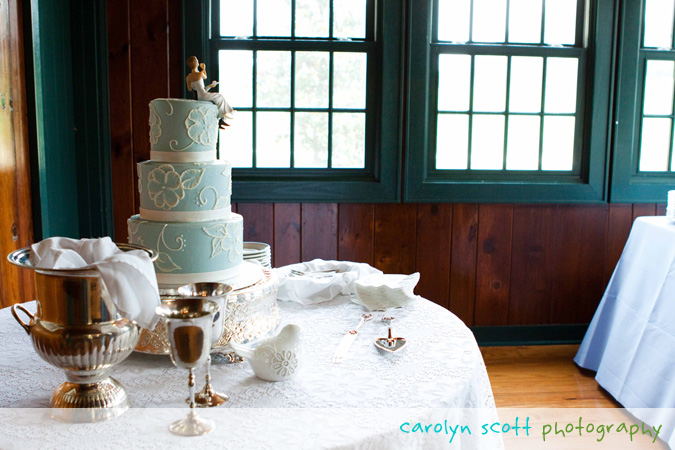 their cake was made by ambrosia cake creations, which reminds me that i need to contact the owner to get a vendor interview with them, because this cake was AMAZING! not only was the topper adorable, but the flowers had such crazy incredibly detail. i hear it tasted delicious, but alas i am still plagued by my gluten free/dairy free diet and couldn't eat it. :( bummer, as a huge photographer perk is wedding cake.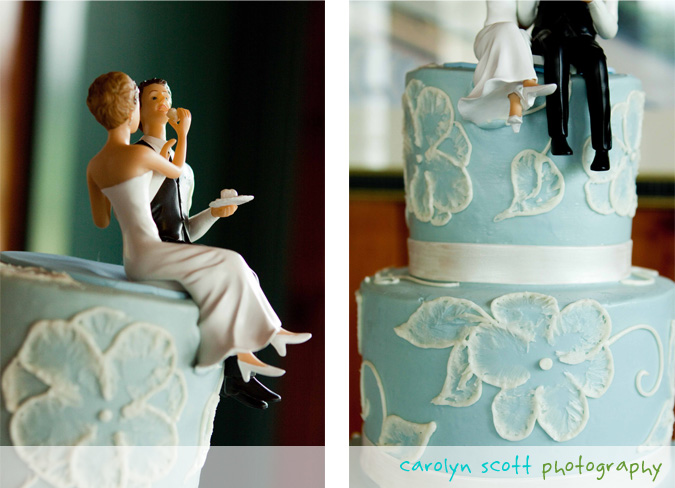 amanda and chris were so great during this shoot out in the 100+ degree heat and humidity in the middle of a field at high noon. i felt like i was going to die, so i can only imagine wearing a formal dress and a tux felt like!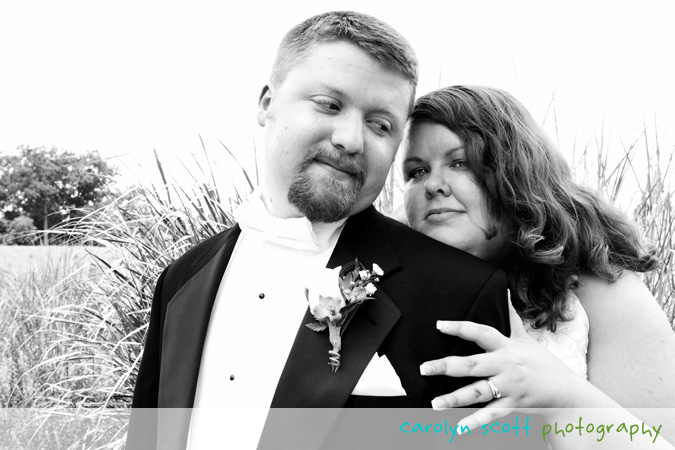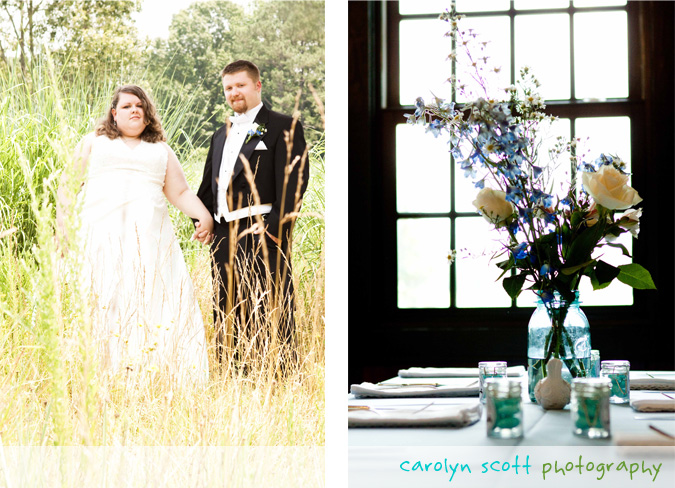 by far my favorite of the day… sooo cute.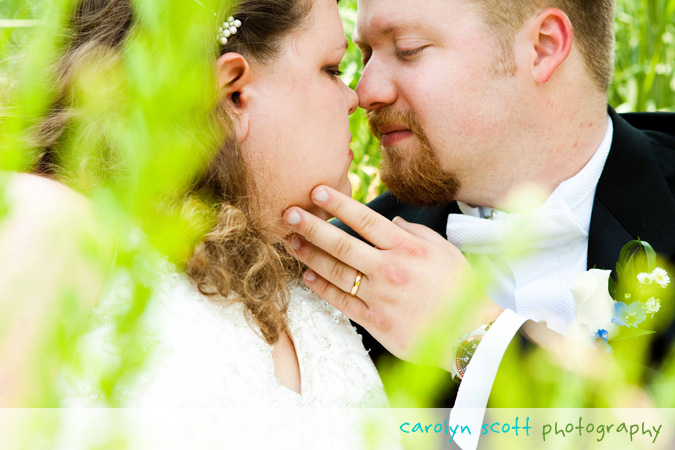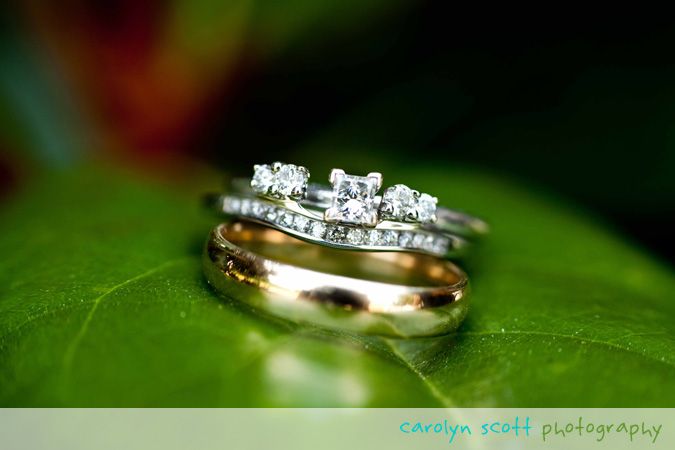 i love this picture, too…really dark, but the window cast some pretty cool colors and i was able to get it just how i wanted it. :)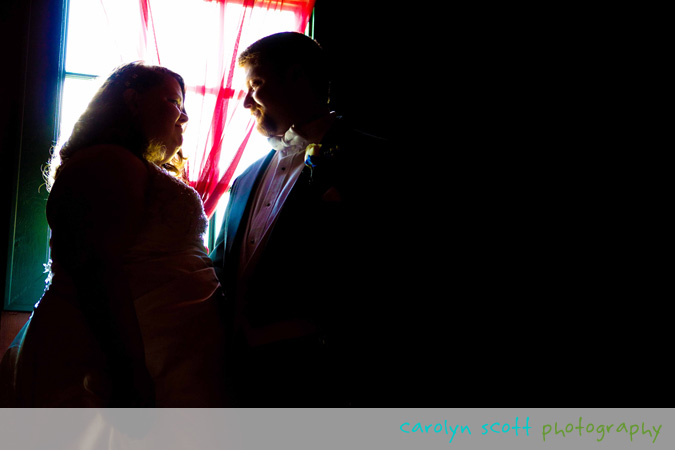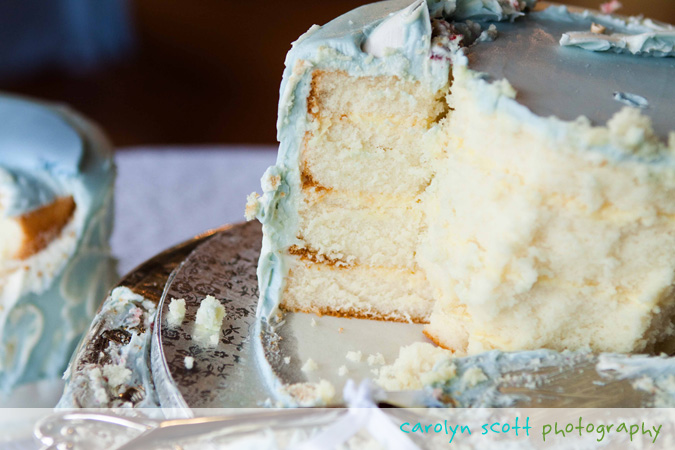 congratulations, amanda and chris! we had a great time and wish you the absolute best!