wow! sorry for the incredible lack of posting, but i have an excuse being out of raleigh for a couple of weeks. i've been shooting weddings, farmer's markets, and in and out of pennsylvania and north carolina, and on vacation. i promise more updates soon now that i'm back in raleigh for a solid month before i'm back to pennsylvania again for another wedding in the good ole 'burgh. :)
now let's back up: beth and pete were married at penn ken (the pennsylvania state university at new kensington for those who don't know the local slang) in our hometown near pittsburgh, pennsylvania on july 10th. this was my first wedding in pittsburgh and we had so much fun. when i first found out i was shooting it, i was dually excited because 1.) i was going to fly up a week before and hang out with my family before the wedding and 2.) because pete, the groom, has been my friend since middle school. :) we were both in marching band together (man, i am revealing way too much of my past here), and pete primarily wore corduroy pants and nirvana t-shirts and i think my hair was either blue or pink at the time. it's crazy to think that he's married, i'm engaged, we dress like adults and we're both fairly responsible! ;)
i had heard of beth numerous times from pete and his friends over the years and everyone had really awesome things to say about her, so i was very excited to meet her. we had our consult over christmas when we were all back in pittsburgh for a while and i was happy to see that she is just as amazing as everyone says she is! this wedding was going to be good times.
and of course it was!
now, i've taken pictures of some cool tattoos on hairstylists throughout my wedding career, but i like this one the best simply because it's a girl with a mom tattoo which i found cute/hilarious/awesome.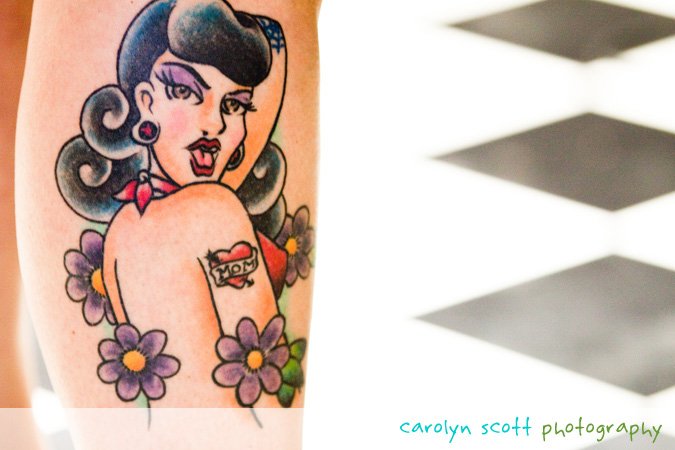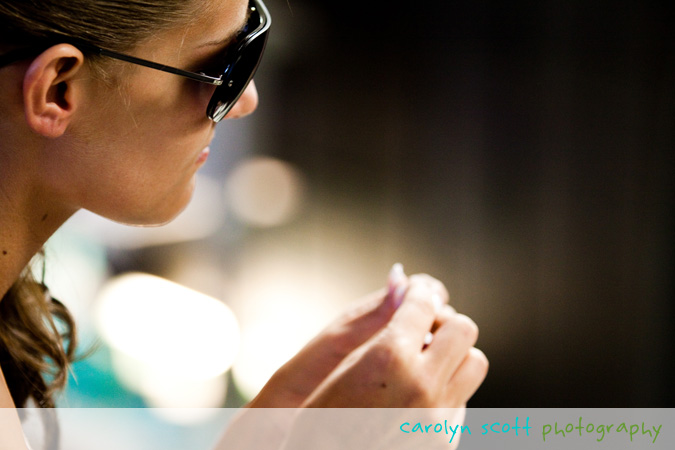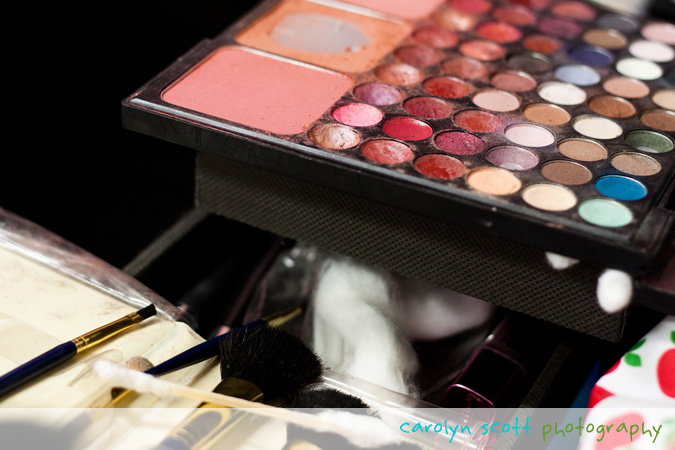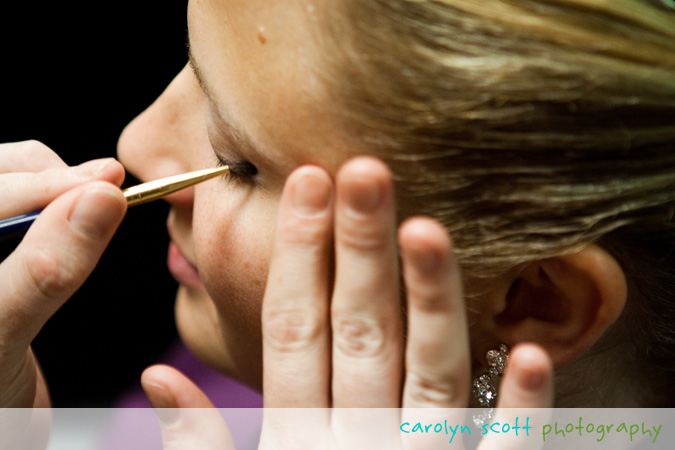 i'm loving these shoes because they're flat. she was comfortable all day and had them on all night. that's how you do it!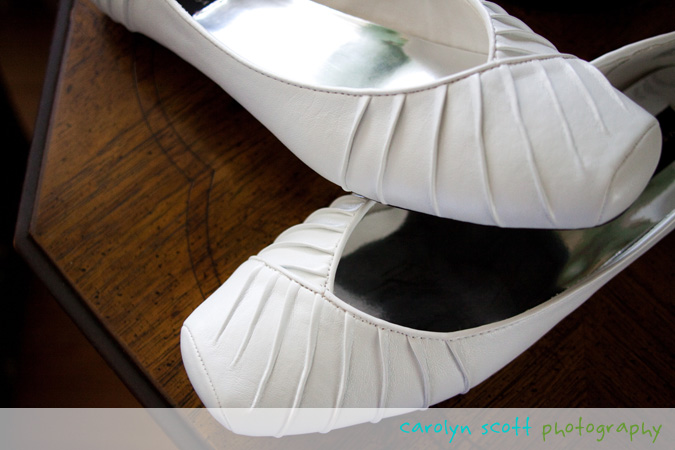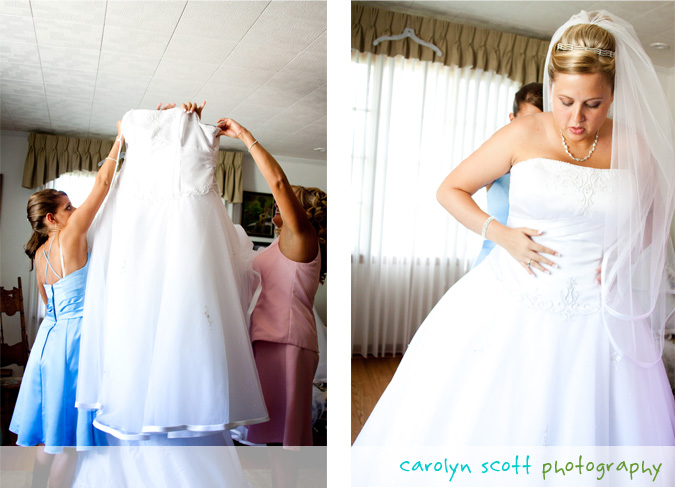 i love beth. the "serious face" on the right was very hard for her to make because she's constantly smiling and laughing (see picture on left). she was one of the happiest, chilled, most laid back brides i've had and it was contagious.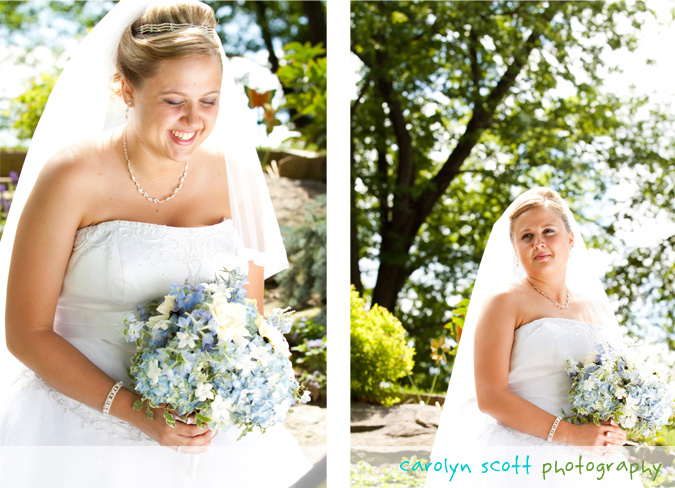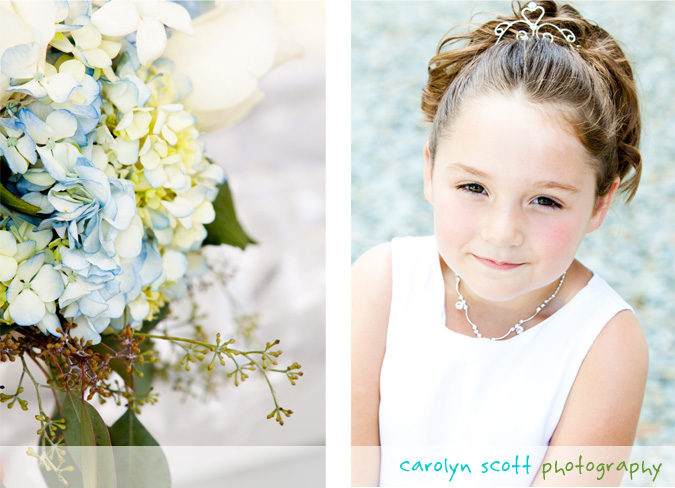 i love it when geoff can get pictures of the guys and i can get the girls. we don't do it all the time… if the locations are too far apart it involves too much driving between the two of us and it's risky in case one of us needs the other for something unexpected. but when we do, it's hilarious to see the contrast between the girls being all beautified and getting ready compared to what the GUYS are doing. the last wedding where we were able to get the gents getting ready, we ended up with the girls putting on makeup and lacing up dresses while the guys played with the settings on the adjustable bed. here we can note the combination of cigarettes, mountain dew, and a flask. ;)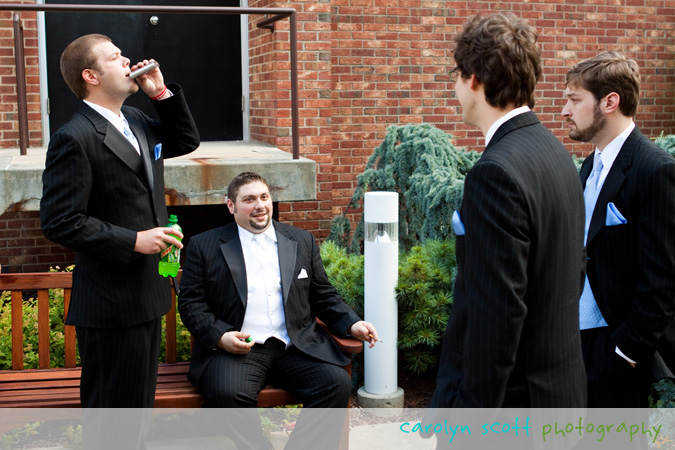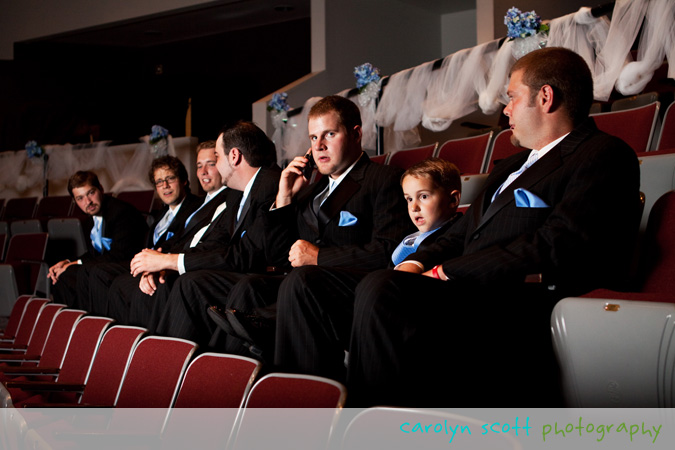 i love this ring shot… and this shot of pete's dad's awesome old camera. he had a few really neat old film cameras that he was showing me while we talked photography. he used to do weddings back in the day! always nice to meet other people with cool cameras.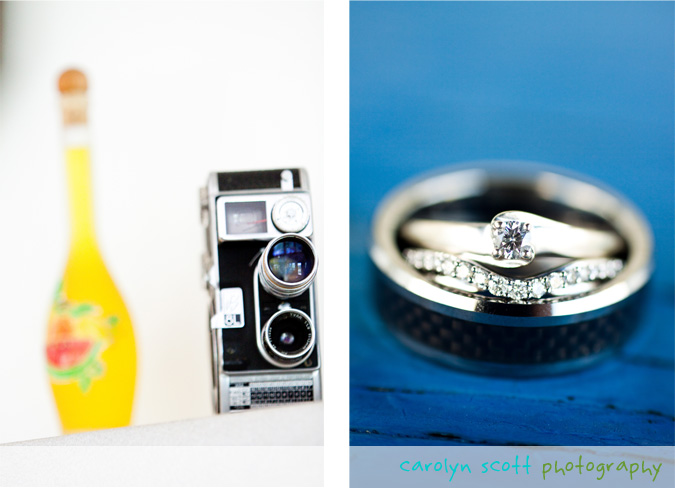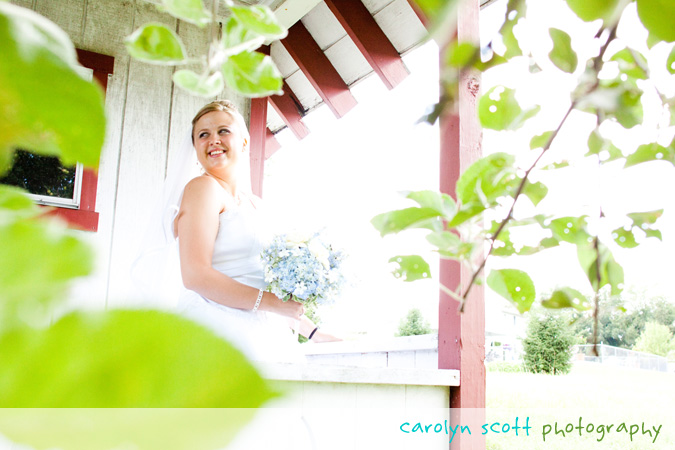 the wedding ceremony was held inside the forum theatre at penn ken where pete and beth met. :) very cute! the wedding ceremony was presided over by donald kinosz, the mayor of lower burrell and father one of our other middle school band friends, casey kinosz. it was like an early burrell high school reunion! go bucs!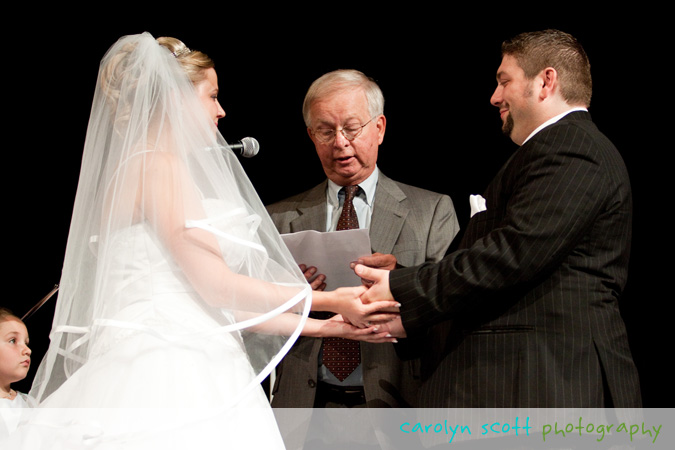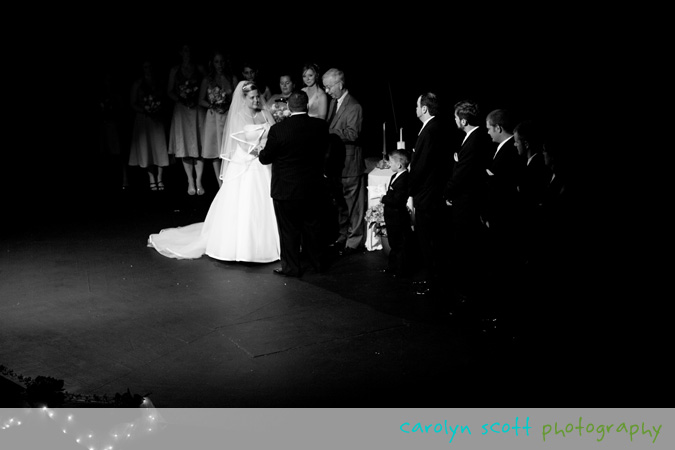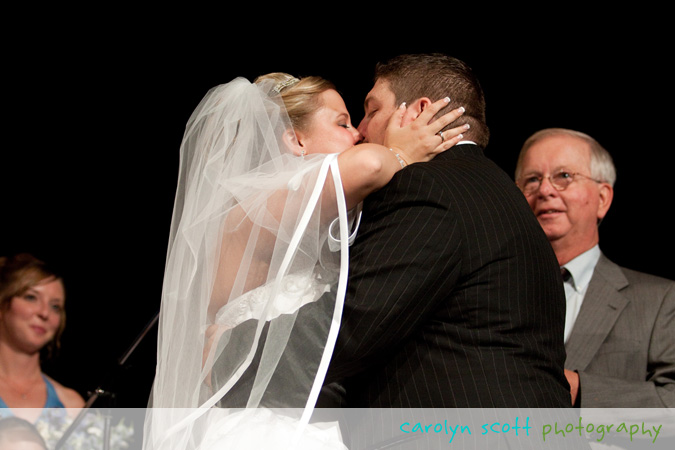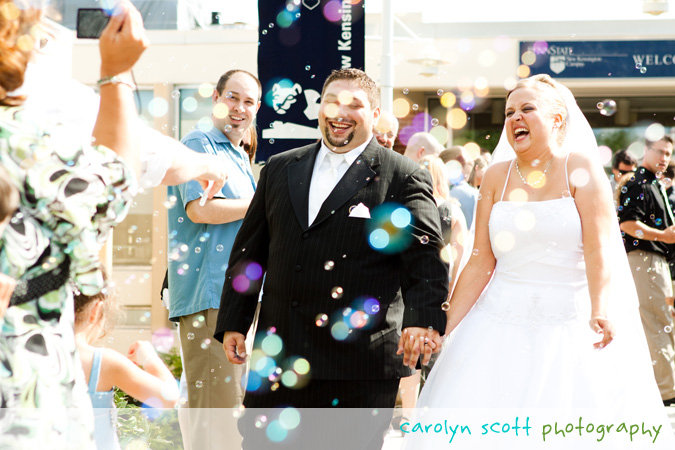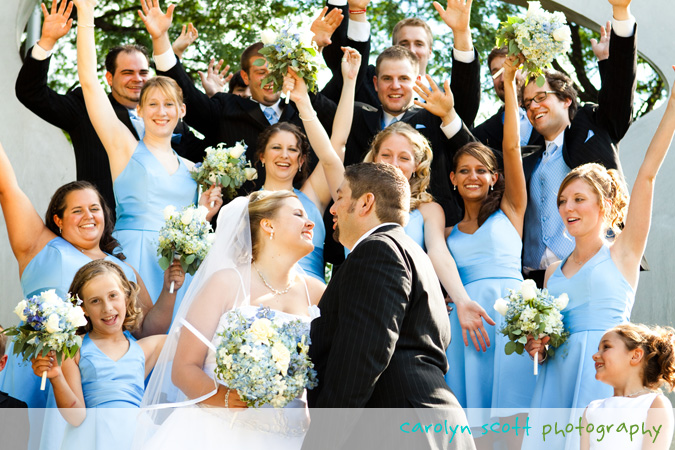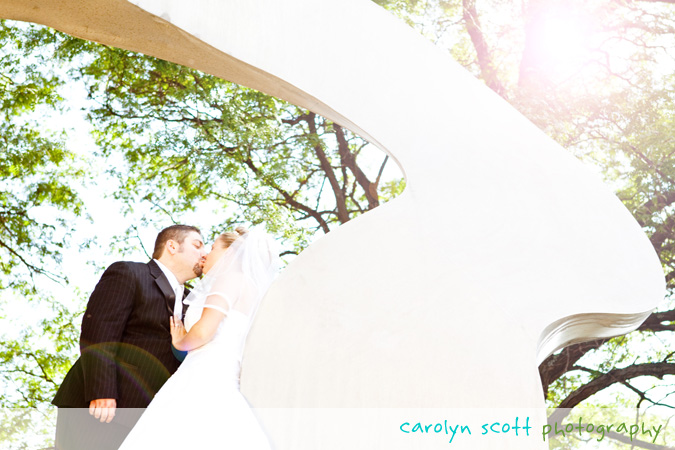 of course, those of you who live/have lived around here know that if you get married at penn state, you need the all-important  traditional photograph of the newlywed couple with the lion. it was hard for all of us to keep a straight face during this.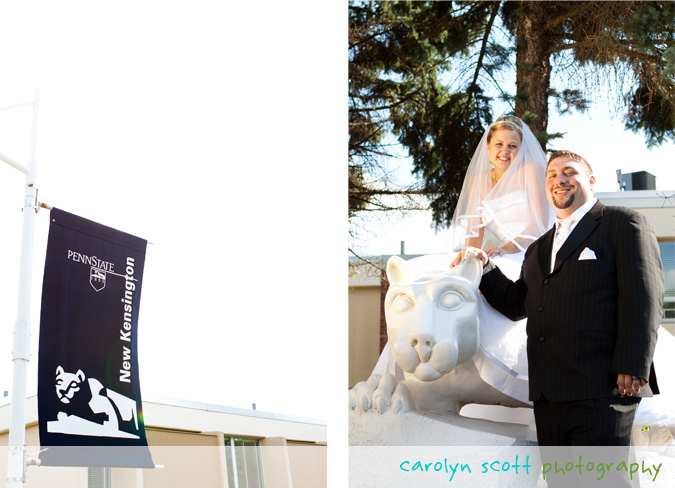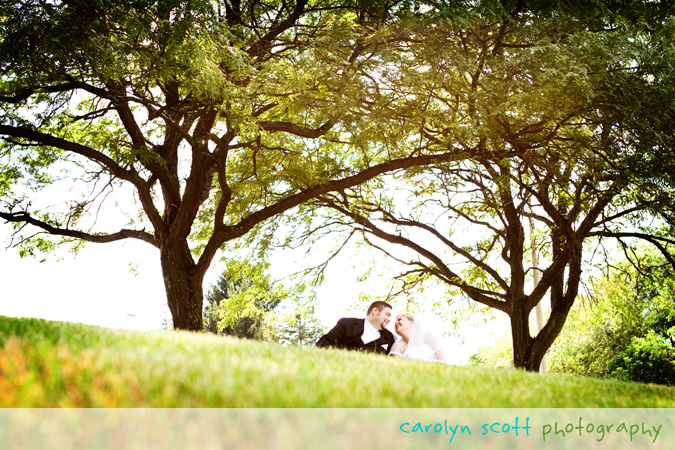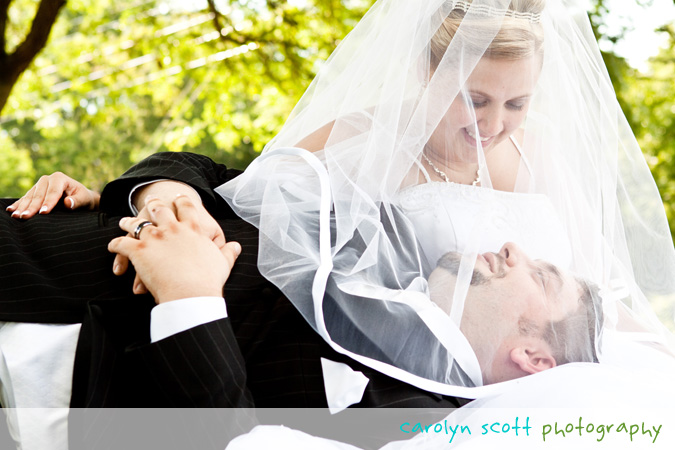 so everyone who's worked with me knows that i like to take pictures of the couple alone while everyone else (family, friends, etc.) have either gone to the reception or are somewhere out of sight. it's very distracting to not only myself but to the couple as well. and it gives some great time for the couple to have a few minutes to breathe and relax. so in this case, everyone went on the reception and took pete and beth's car. :) now i had flew in from raleigh so my car wasn't with me, but i was staying with my parents in pittsburgh and was driving their car all over the place, so here's the best part – we drove them to their wedding reception in…my mom's subaru forester. :D i believe pete said to beth at one point, "this is your wedding ride, baby!" hahaha. it was amazing and my mom was later very excited that her car was used as official wedding transportation.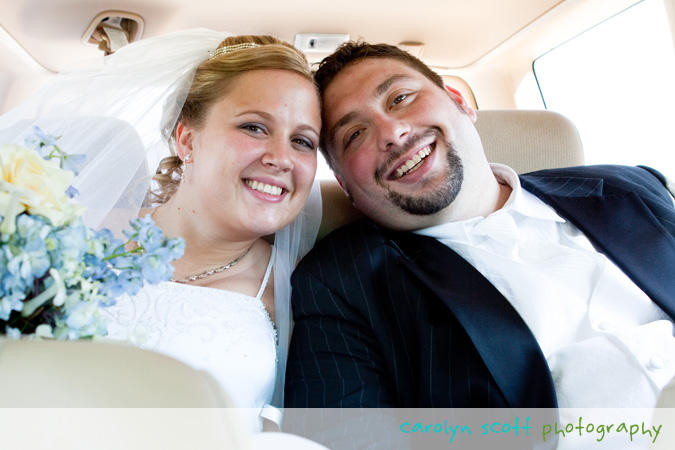 and an awesome wedding reception ensued: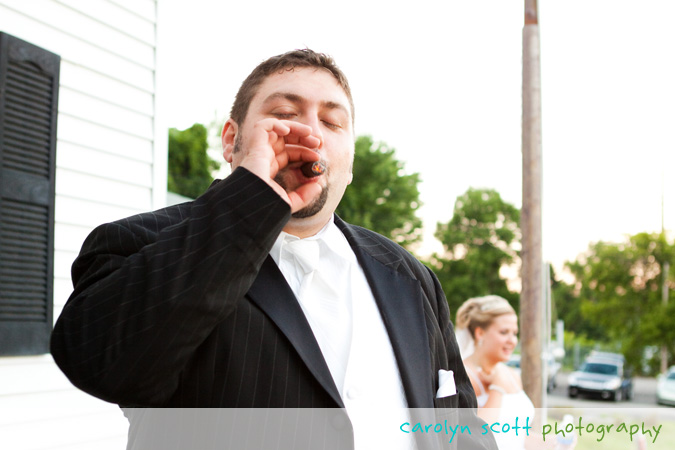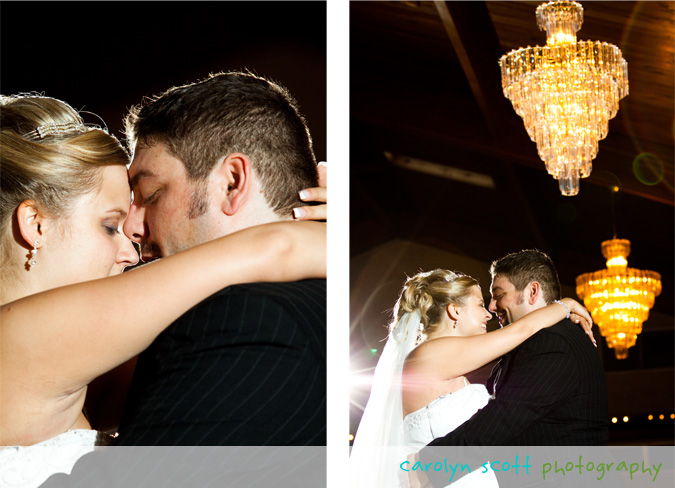 one of my favorite pictures taken ever! neat. :)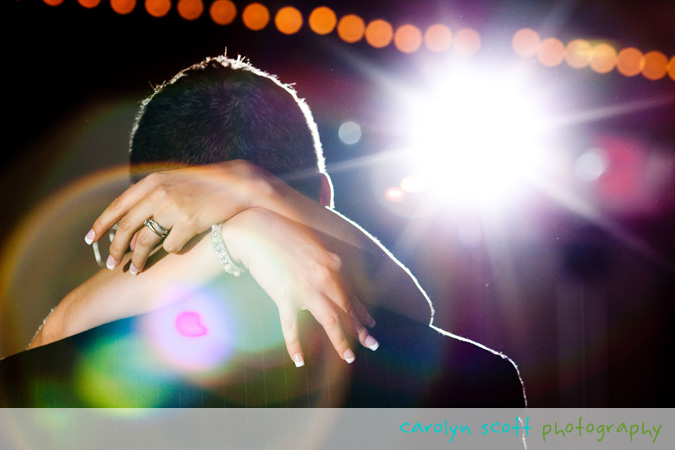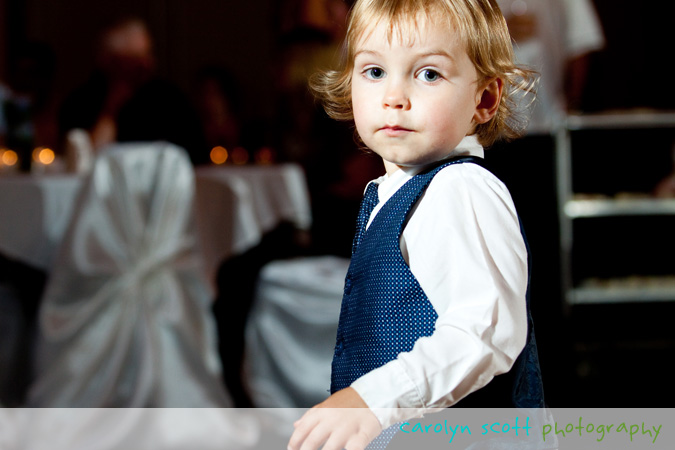 cute moment between the adorable ring bearer and beth: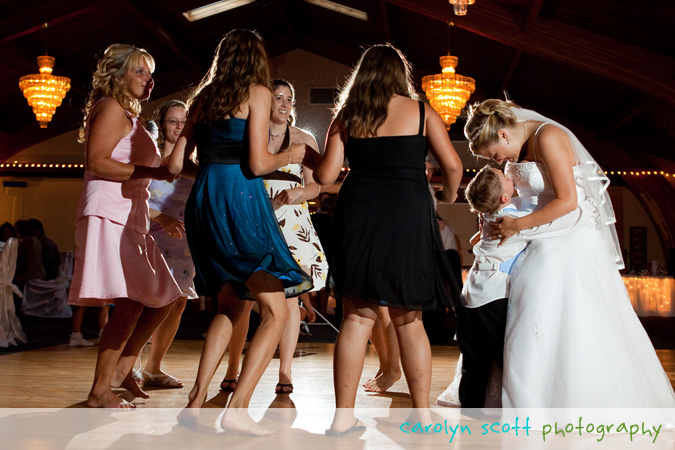 and the kids at this wedding reception totally stole the show: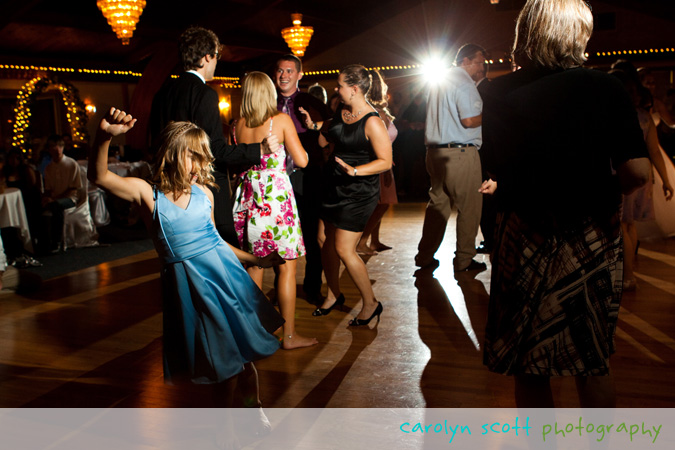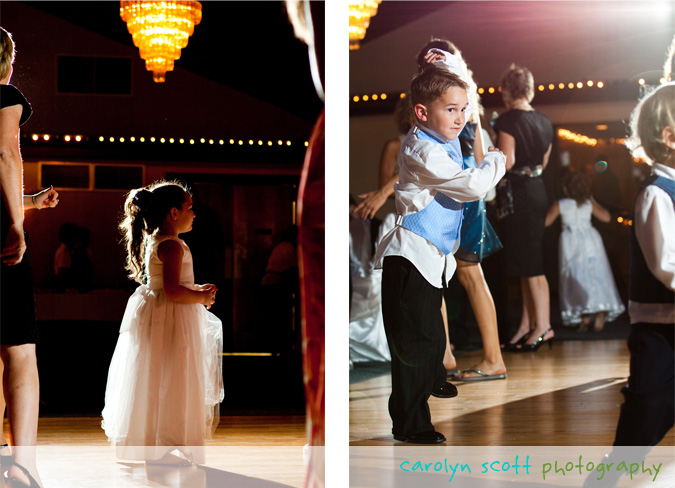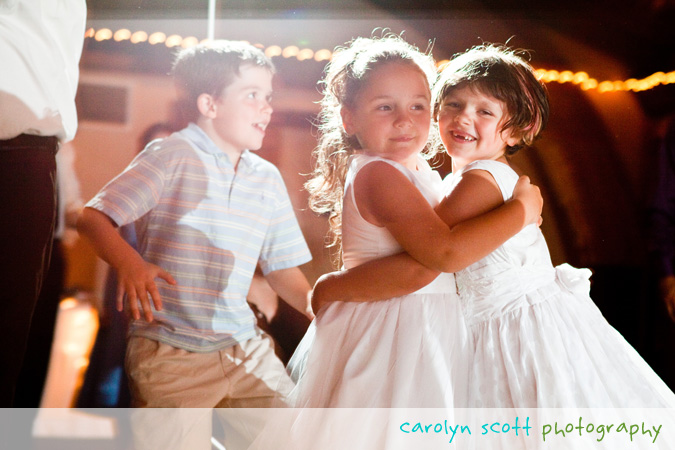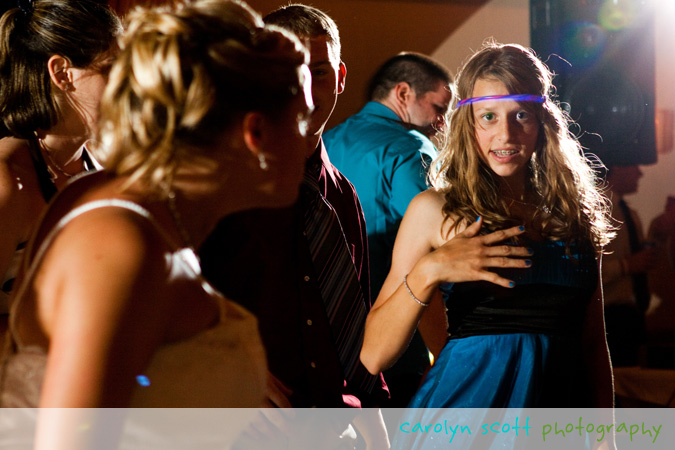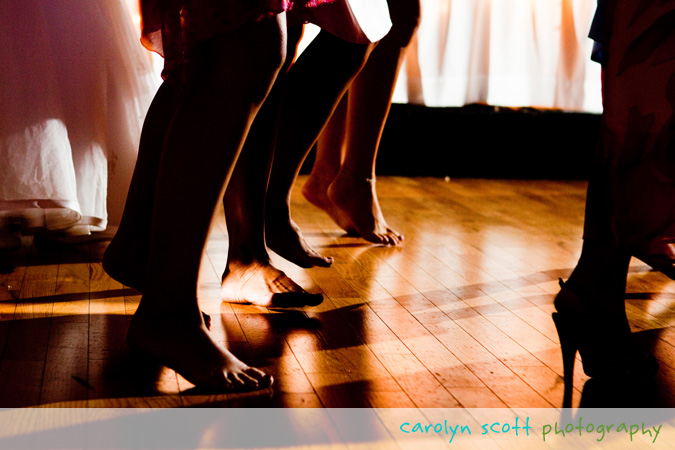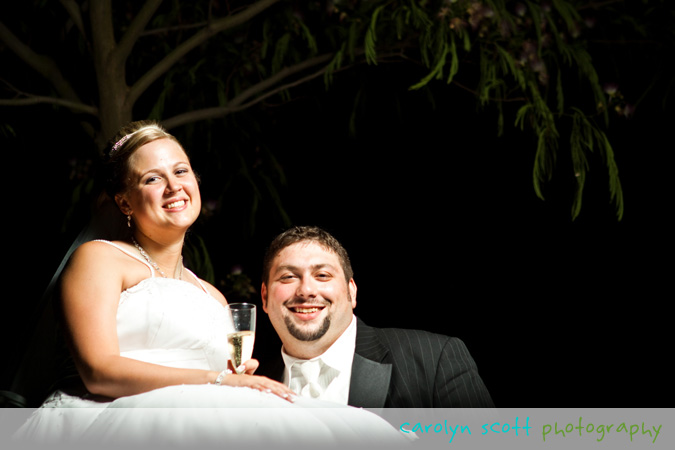 congratulations, beth and pete! we had an amazing time and were glad that we had the opportunity to come to pittsburgh to be with you on your wedding! we love you both!