I am so happy to finally be posting a beautiful portrait session of my dear friends and lovely couple, Greg and Matt. Greg and I were partners in crime in college, meeting one Halloween when he painted himself white, dressed up like Michael Jackson, and approached me in the school cafeteria, saying something to the effect of, "Why hello there, little girl." We've been friends ever since. I also credit Greg with the start of my real passion for photography, as he was and is an excellent photographer in the DC area.
When Greg first told me about Matt, I was so excited. And of course I was not disappointed when I met him. :) Matt has always been so kind and nice to myself and Geoff, and makes a perfect other-half for Greg. They are a beautiful couple together and very close to my heart. Matt wanted pictures of the two of them as a couple for Christmas, as they've been dating a few years and need a good picture for their wall. Greg bought him a session and they both came up to visit me in Pittsburgh while I was home for vacation, where we took the pictures in and near our old alma mater, Point Park.
SPECIAL THANKS to the Point Park library staff. Specifically, thank you to William Cameron for giving us permission to photograph inside the Point Park library on a bitterly cold and snowy day in Pennsylvania when the library was closed for Christmas. And thank you to Chris Hill for meeting with us, showing us cool places in the library we hadn't been before, and being supportive and hilarious. Thank you!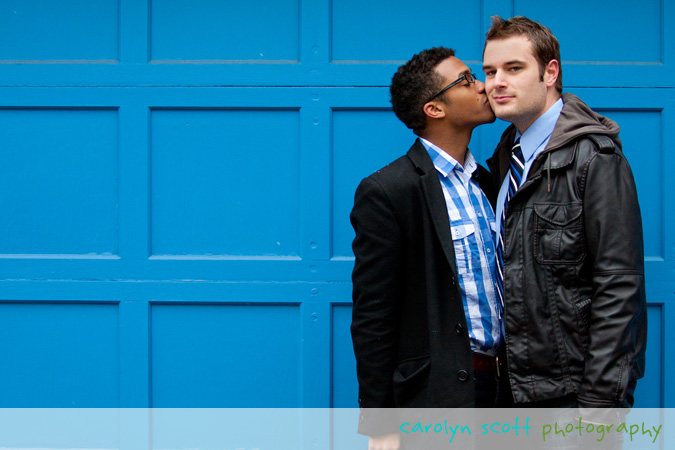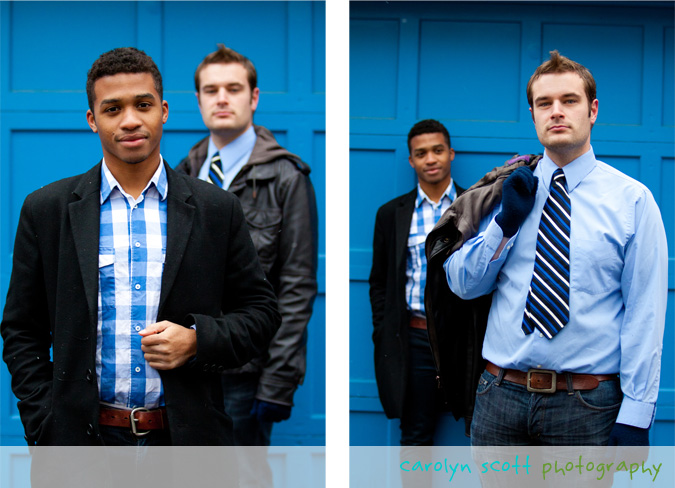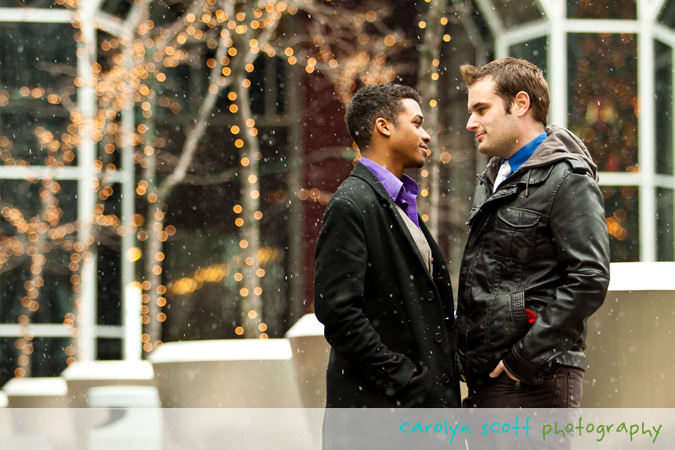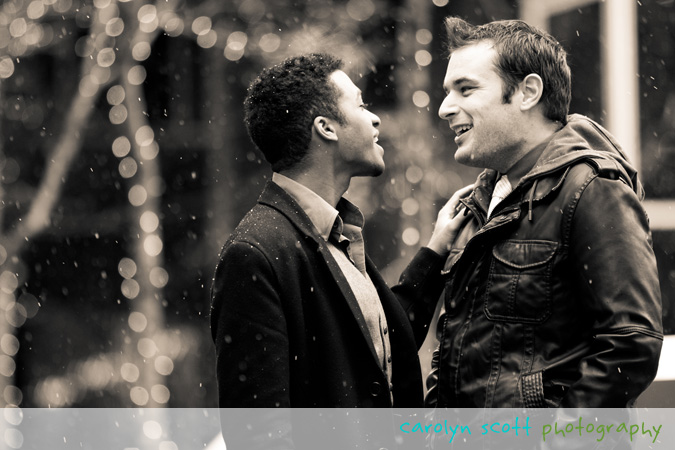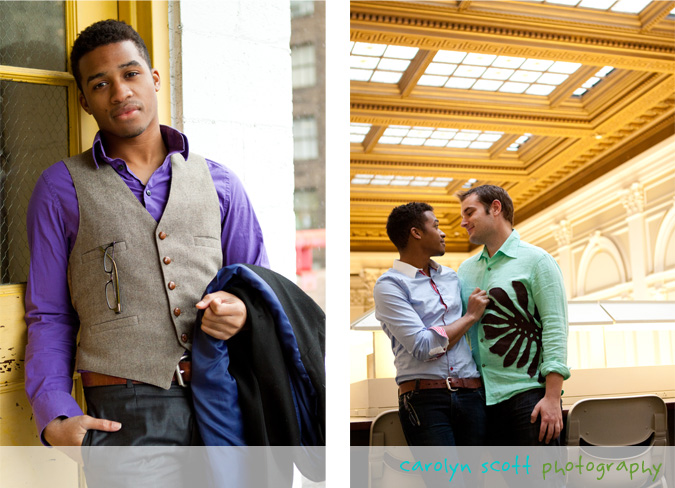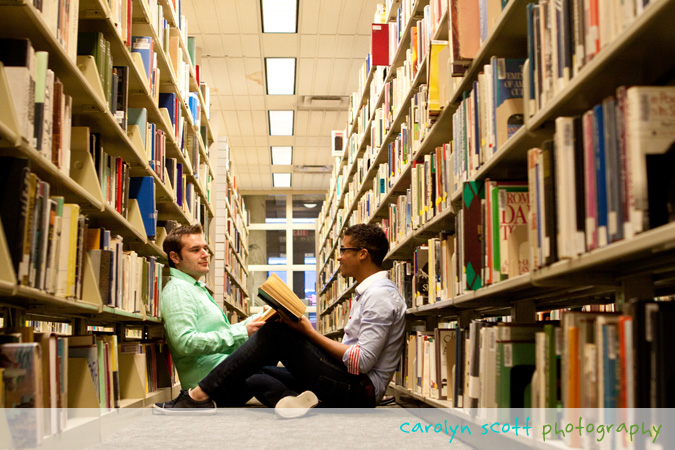 This picture cracks me up no matter how many times i look at it.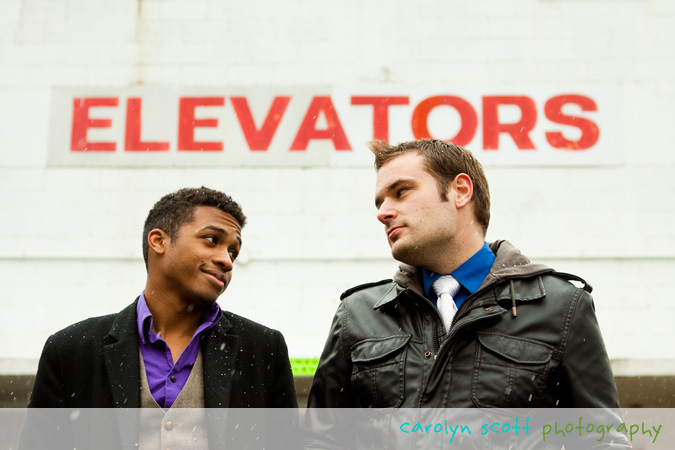 We found an awesome (abandoned?) phone booth that was really old school on the roof of the parking garage where I parked. :) Bonus points!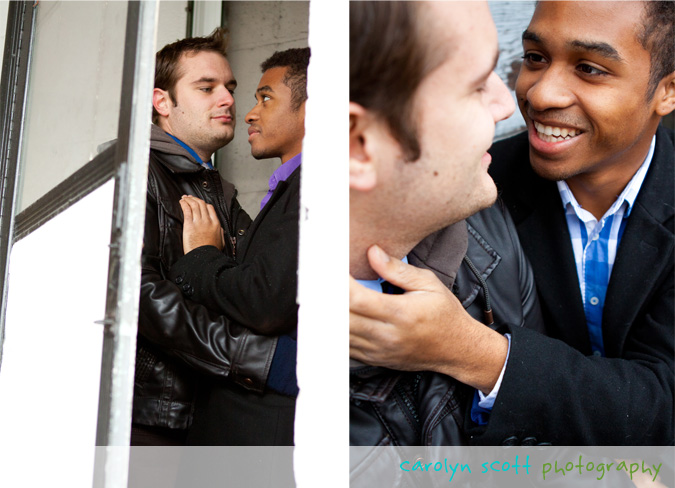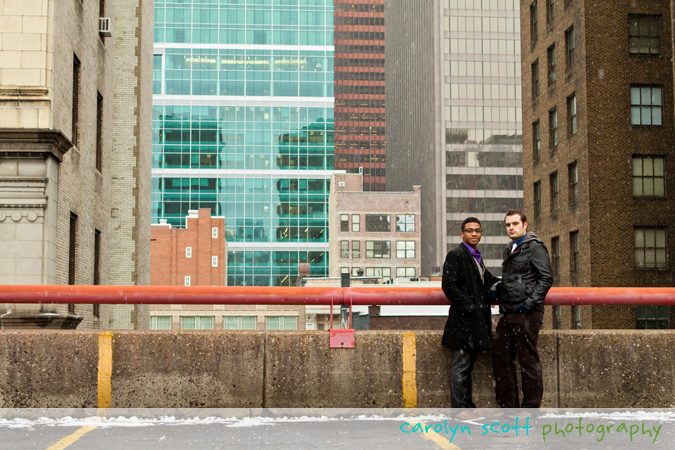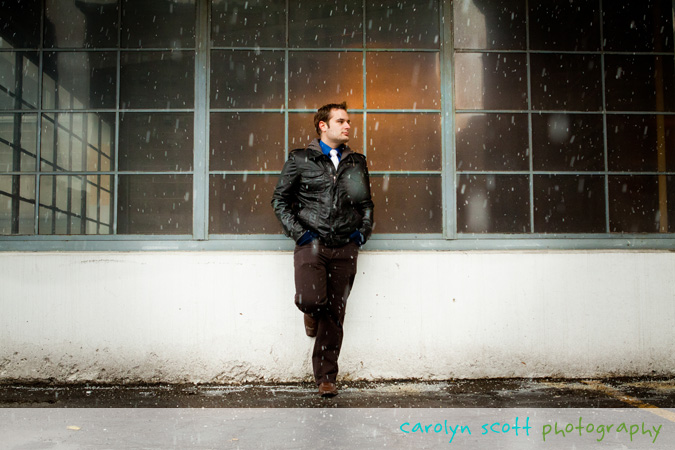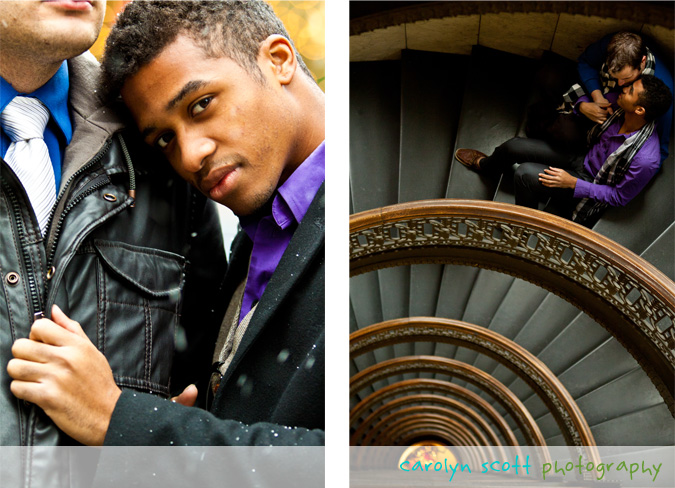 Props to Greg for showing me this sweet staircase!  This is probably my favorite from the day: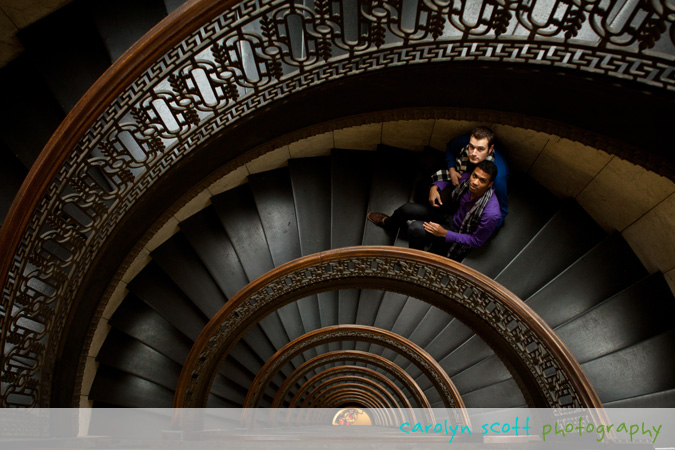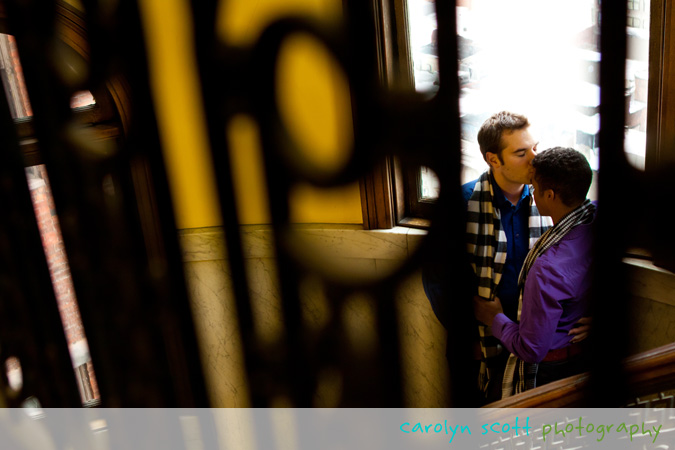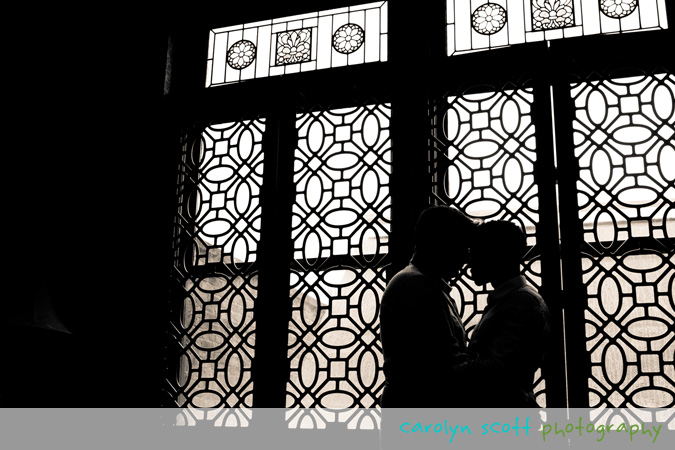 Of course we'd have this funky wallpaper in a secret room above the library accessible only by rickety bronze elevator. Go Point Park Pioneers! ;)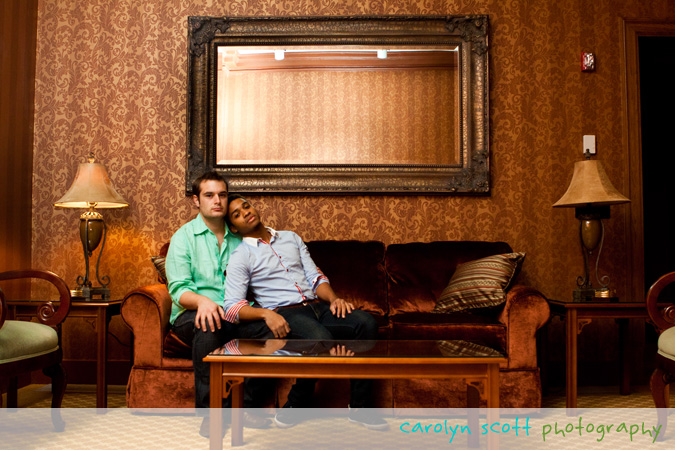 The Point Park Library used to be an old bank and we've kept the batman-movie-looking giant vaults in tact. :)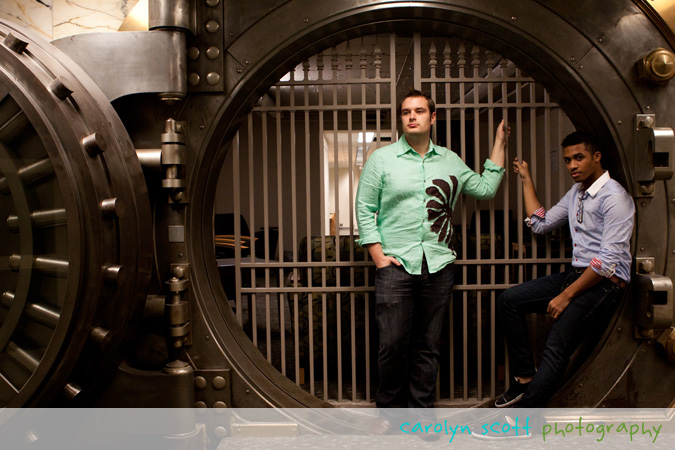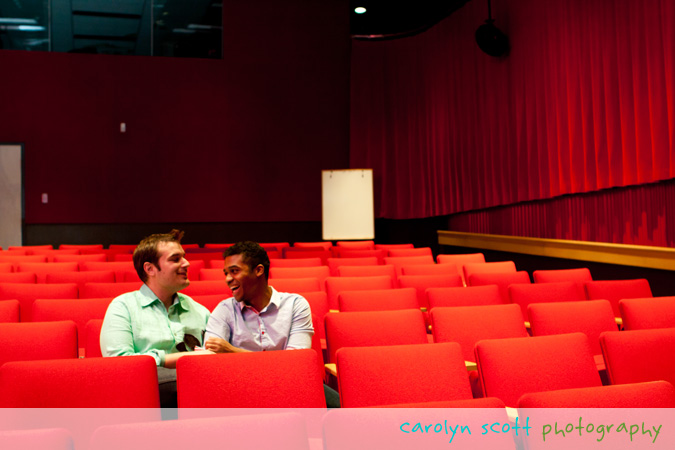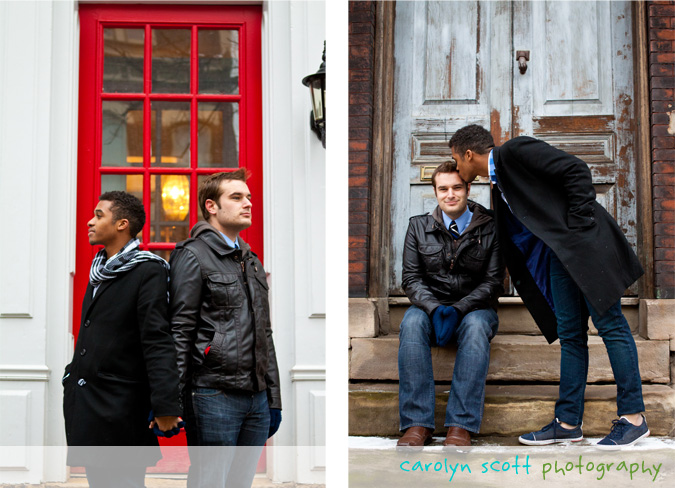 We wanted to take some shots on the North Side and parked across from my and Geoff's old apartment where we took this picture. :) It used to be white with baby blue window sills, but they've painted it. I like it. :) I miss living there, minus the occasional shootings up the street. The North Side has become a pretty dangerous area of Pittsburgh, but the Mexican War Streets (pictured here) is a little beautiful neighborhood of awesome old houses and is (relatively) danger-free.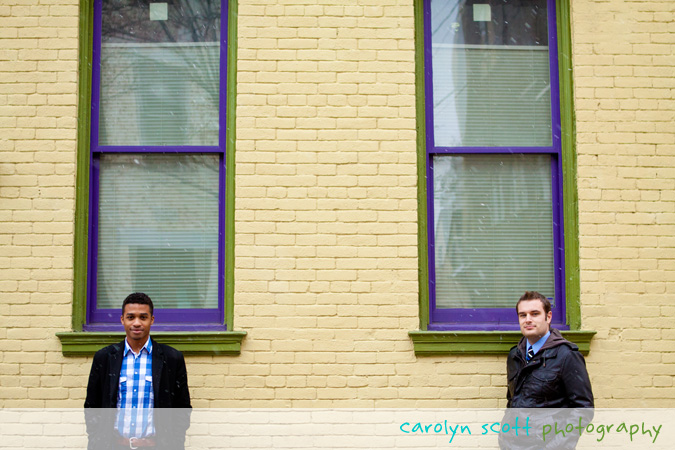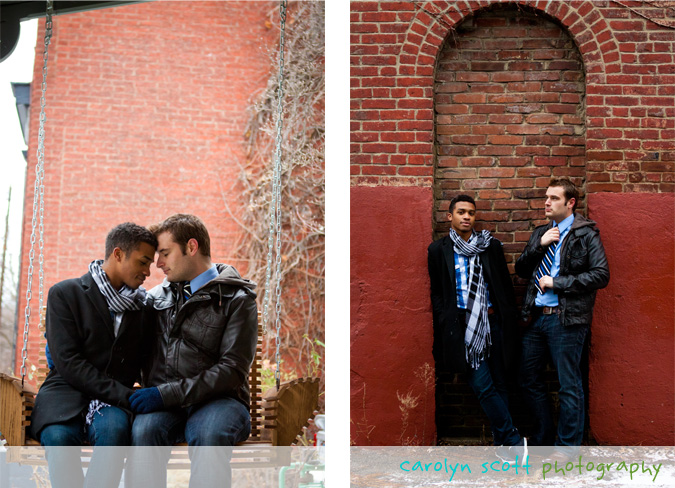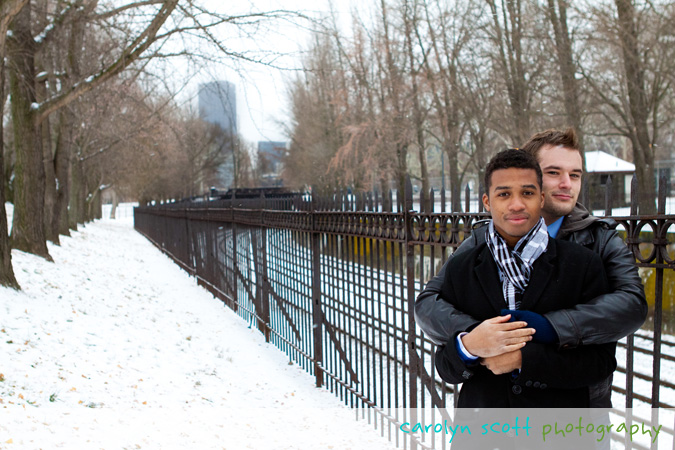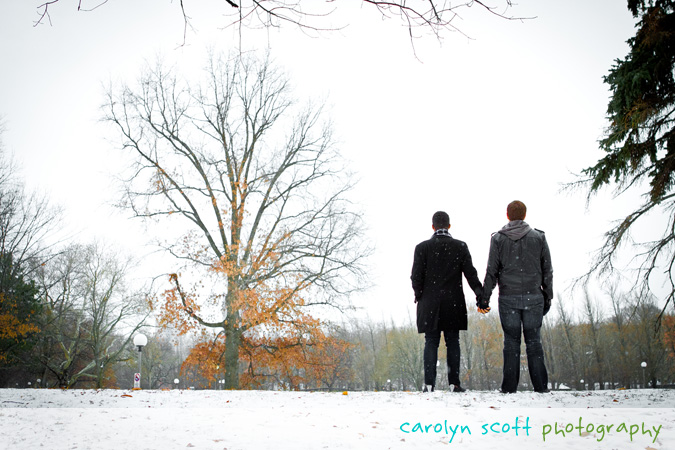 I love you, guys! Hope you enjoy them. :)