At Kathy and Andrew's wedding two weekends go, I asked Andrew for his wedding ring to photograph and he asked, "Do we have to supply our own plastic dinosaurs?" Coincidentally, I had a plastic dinosaur in my camera bag from Brooke and Red's Jurassic engagement session earlier this year that I never took out (because hey, you never know when you might need a plastic dinosaur). So I used the plastic dinosaur again for Kathy and Andrew's ring shots, incorporating Brooke and Red's love for dinosaurs into other clients' weddings because they would want it that way… spreading the dinosaur joy around the city of Raleigh.
And there was no dinosaur joy greater than Brooke and Red's wedding. Brooke, who found us before she was actually engaged and then worked around our availability because she is AWESOME, said at least twice that I heard, "We are having the best wedding ever!" This was said in a very surprised yet extremely contented way as she was so happy and beautiful and the weather was gorgeous and cool but not cold. Red was also very happy himself, but in all of the times I have ever interacted with Red, he is nothing but 100% smiles 100% of the time. Always. So he looked as happy as he normally does, which is really, really happy… presumably because Brooke is with him being adorable and lovely.
There were plastic dinosaurs on some cakes and a guest book that was a dinosaur book and dinosaur beer cozies. The cake cutting was watched over by a giant dinosaur looming over the crowd with a (fake) gross leg wound. It was awesome.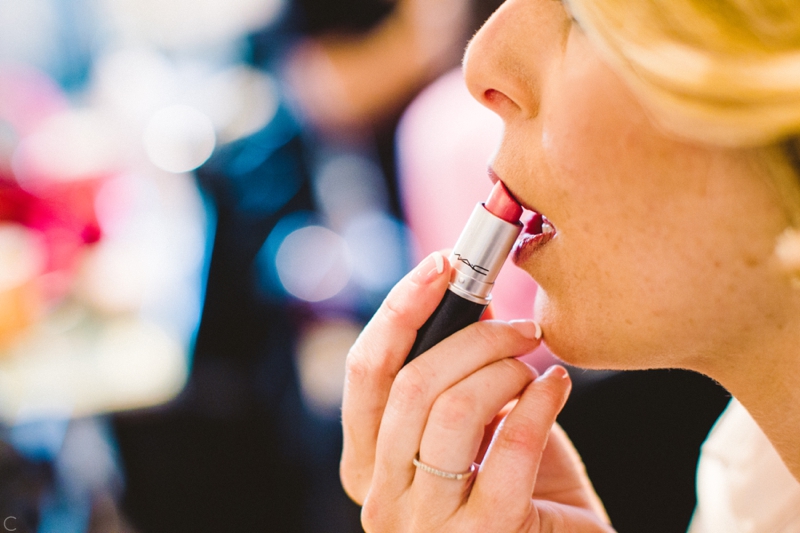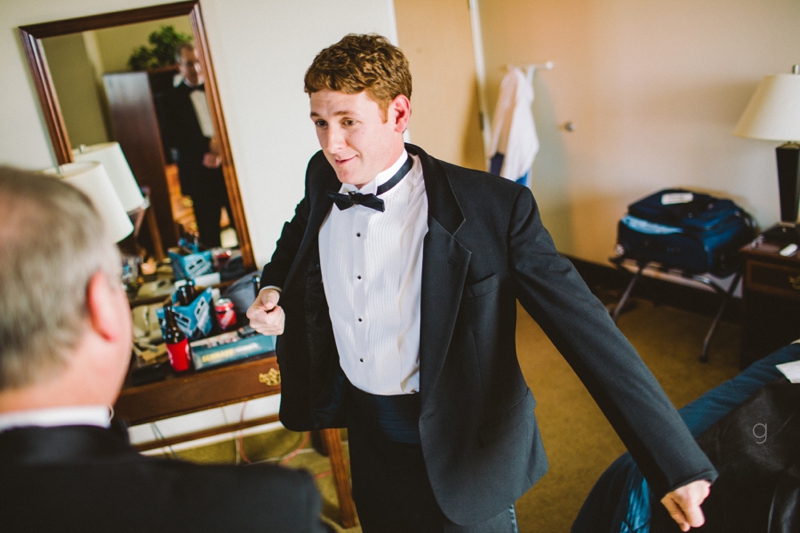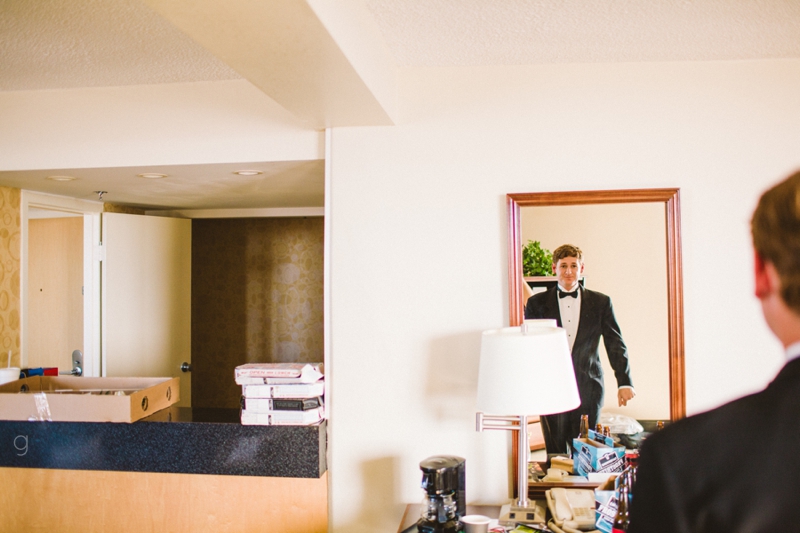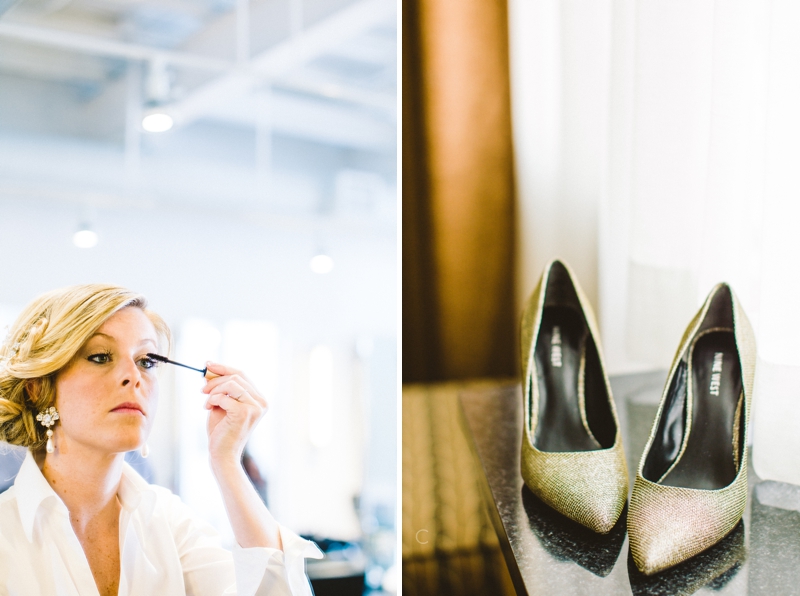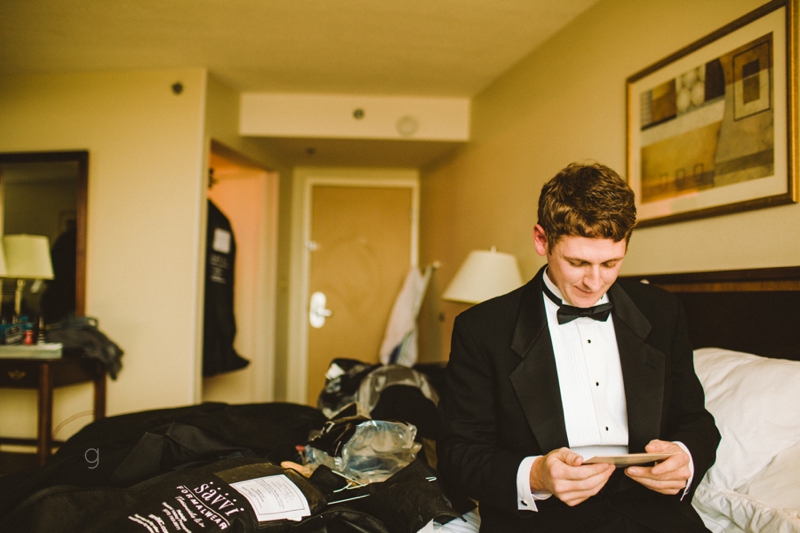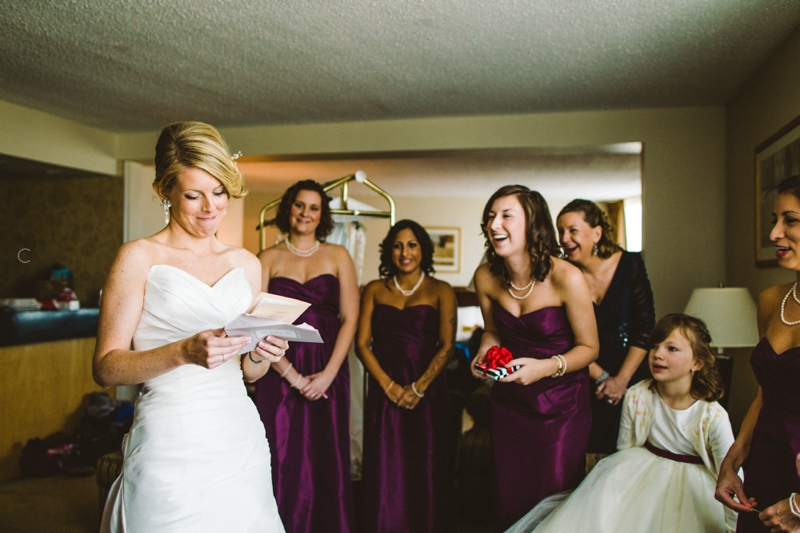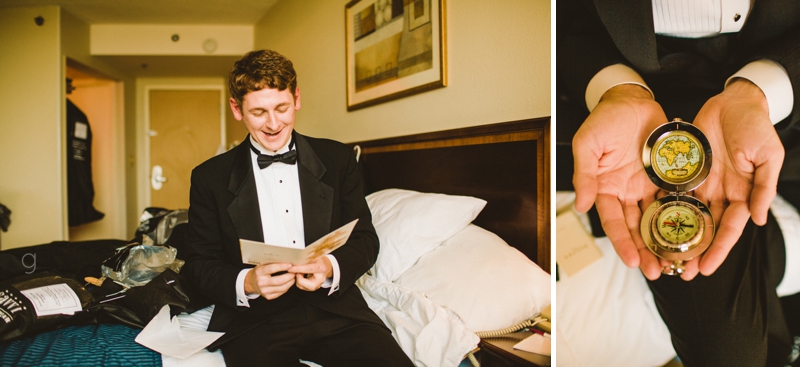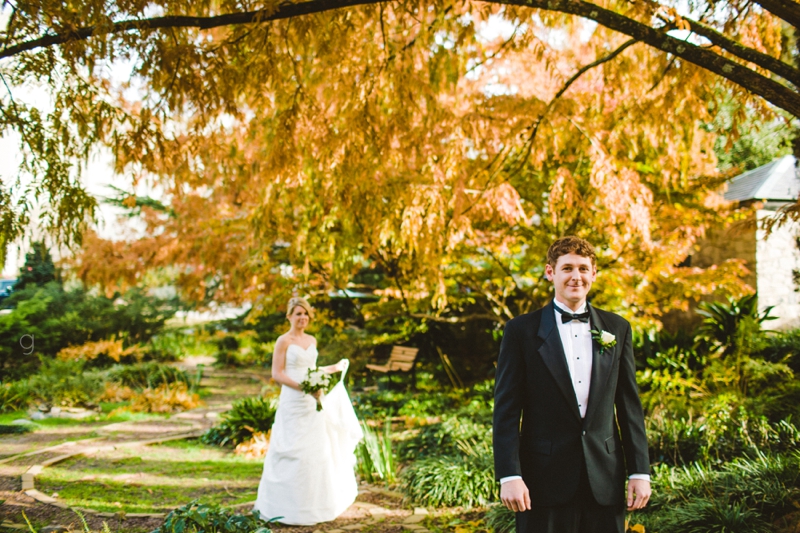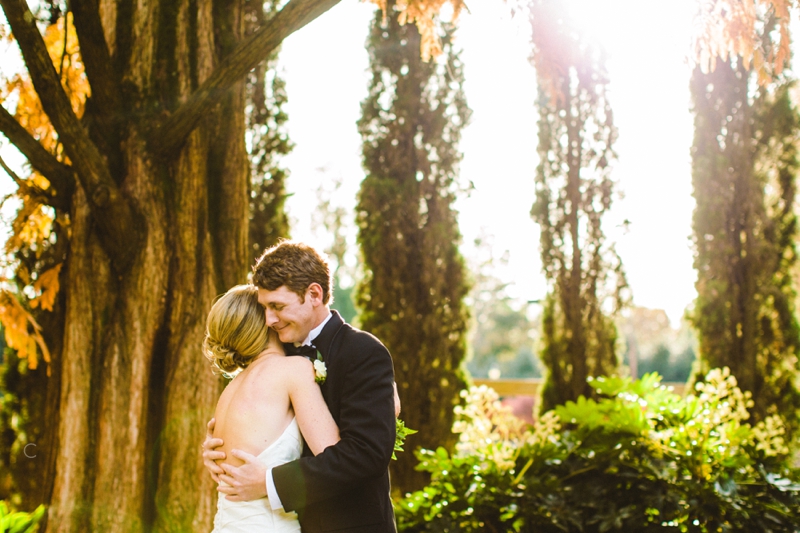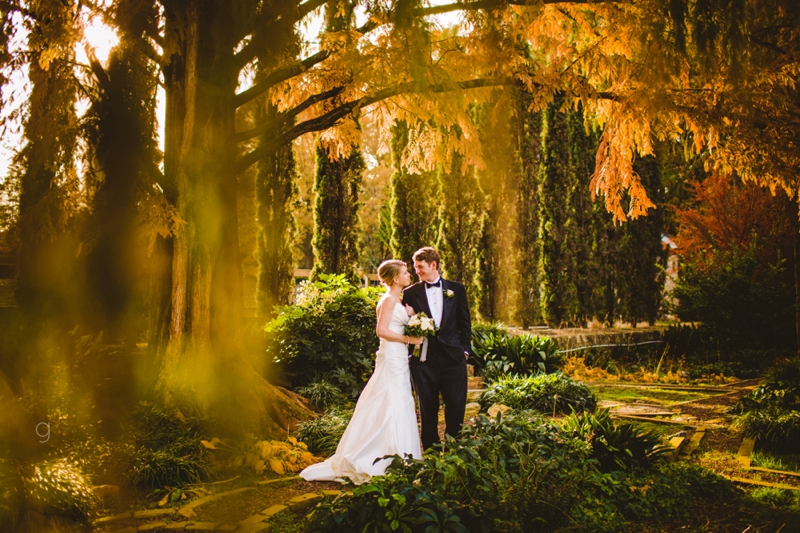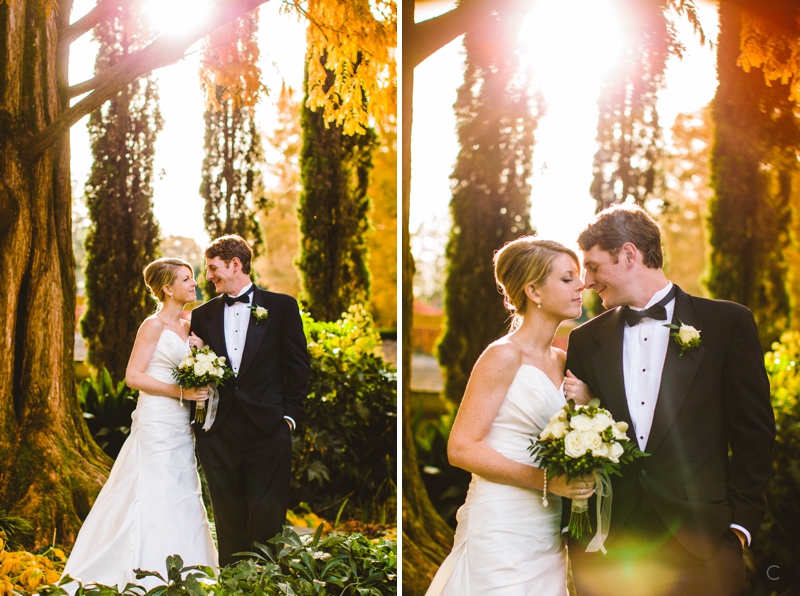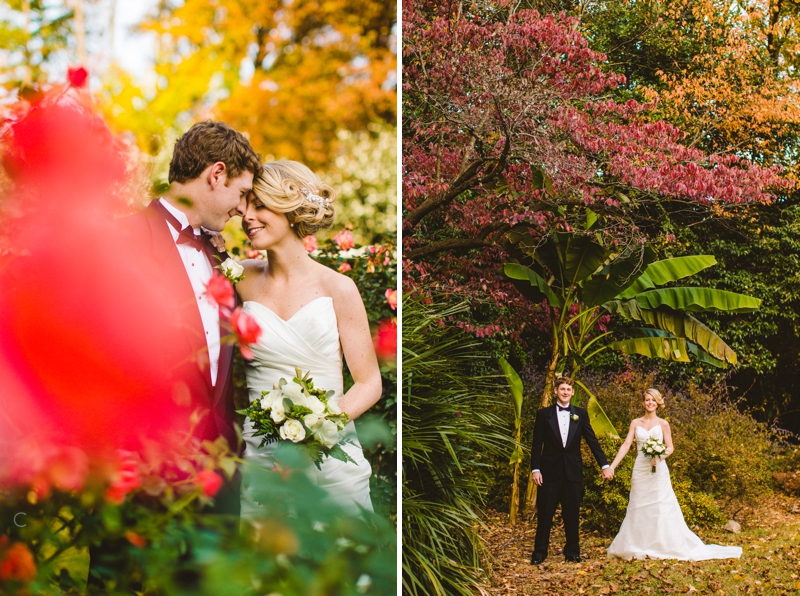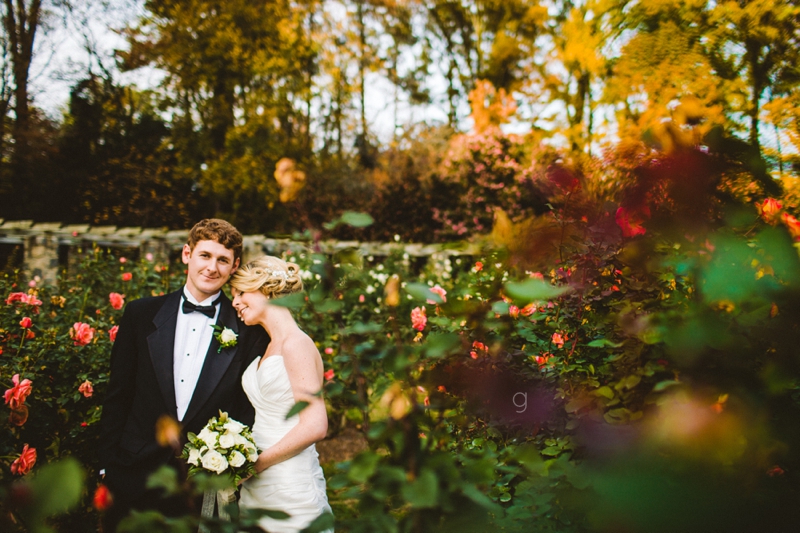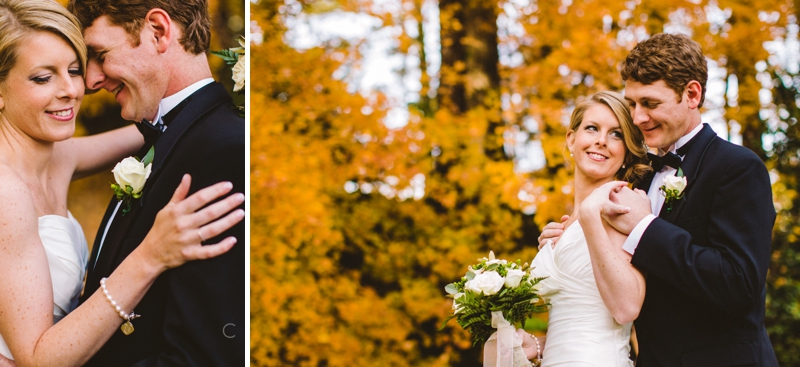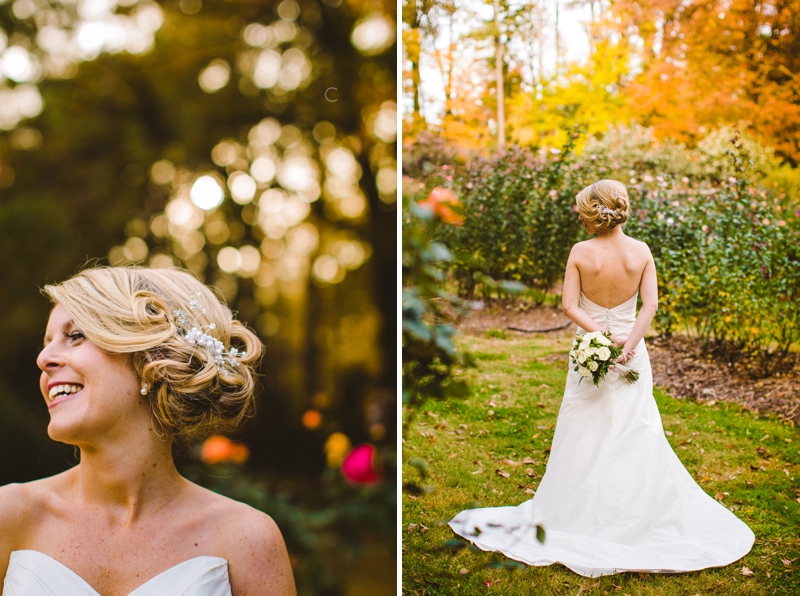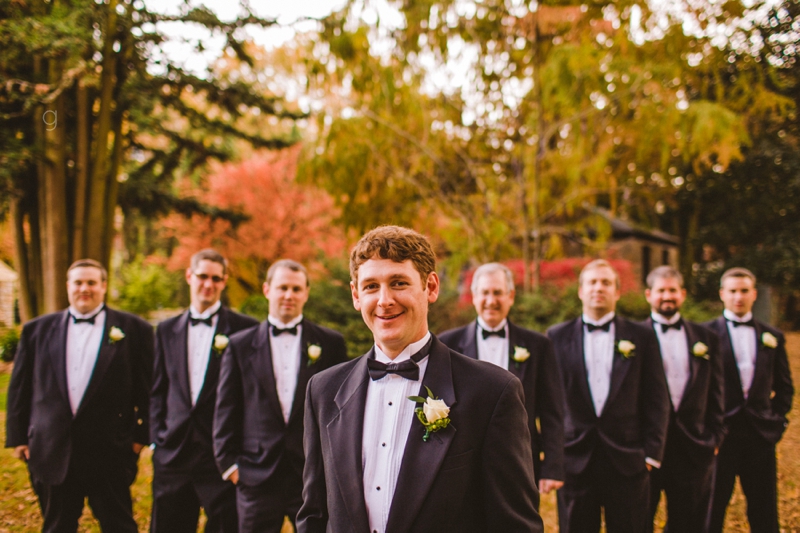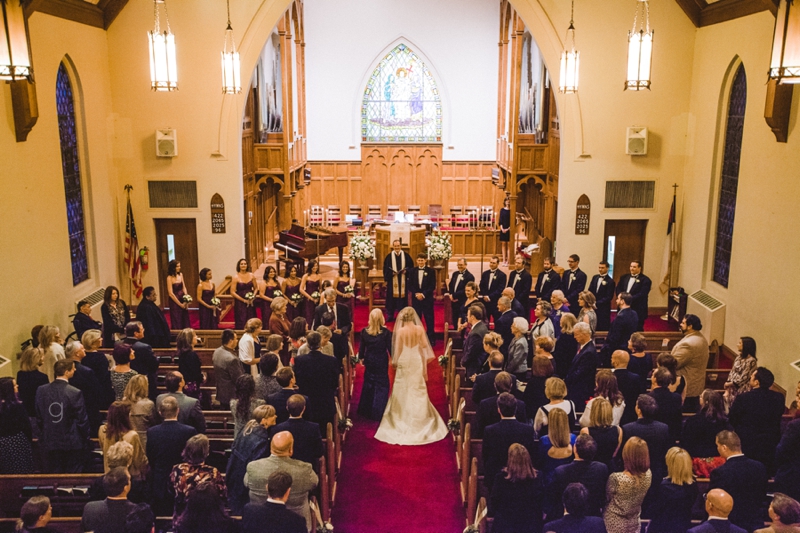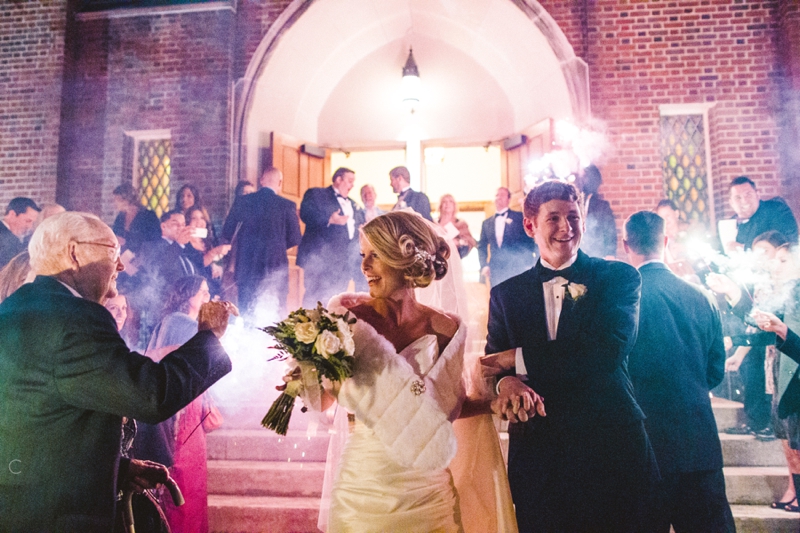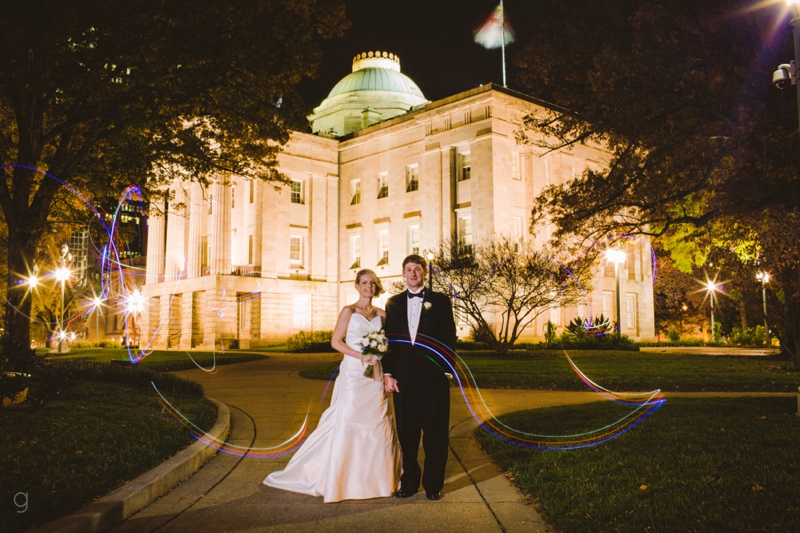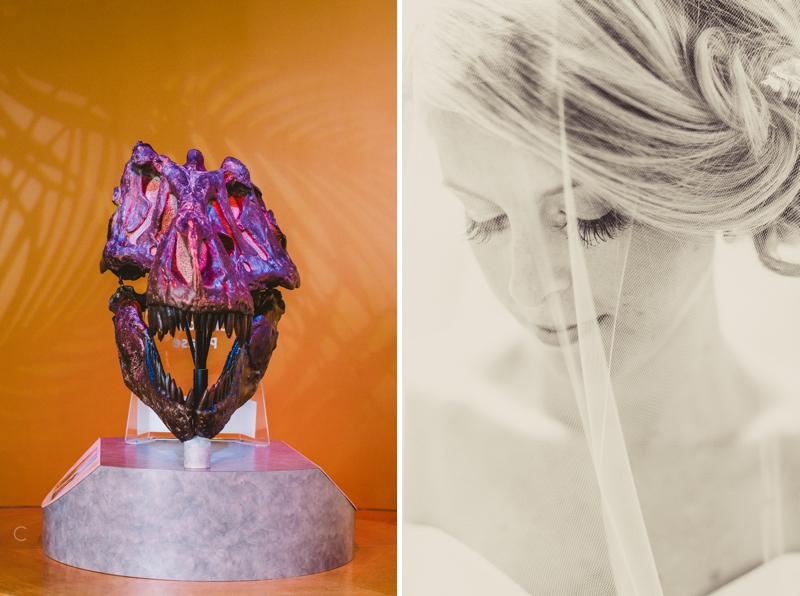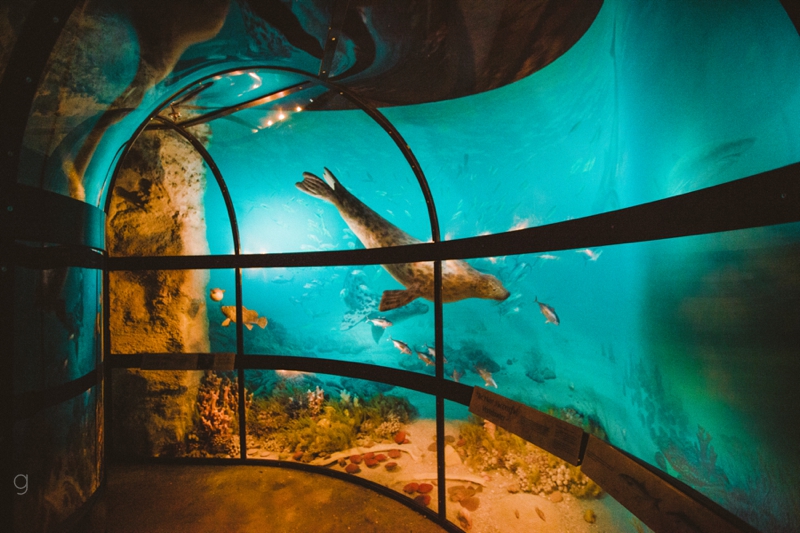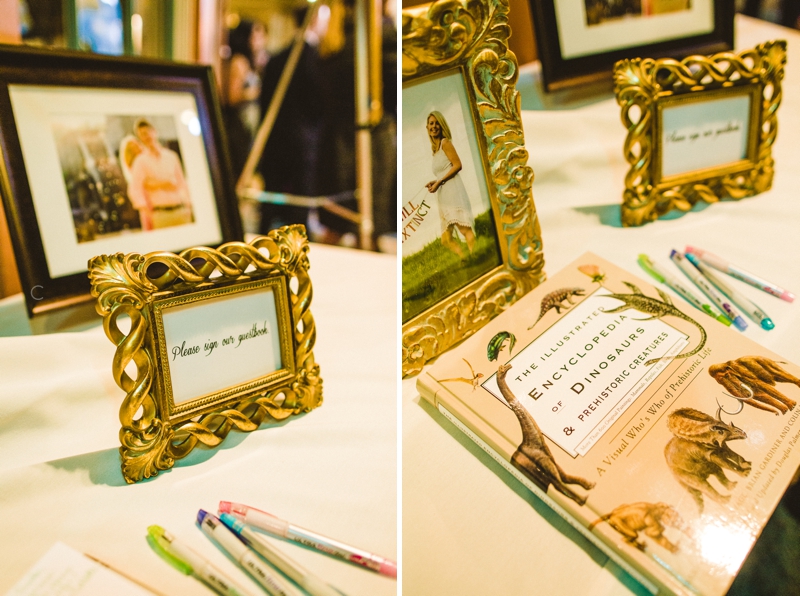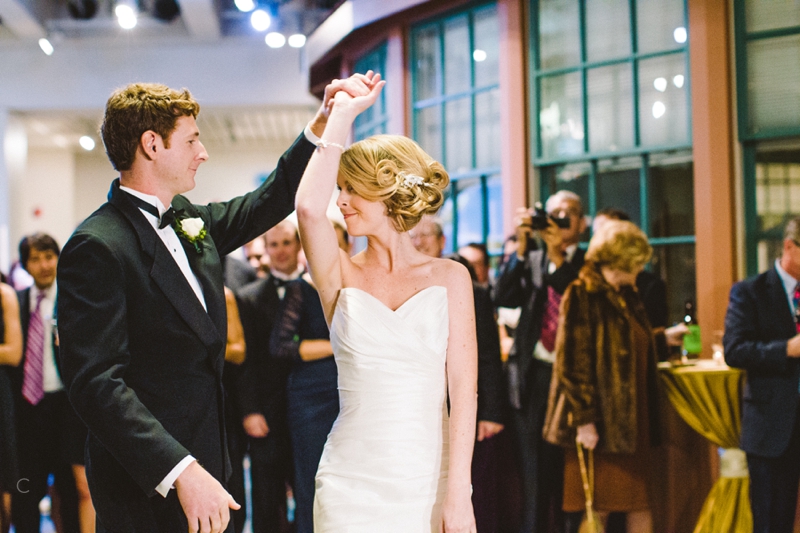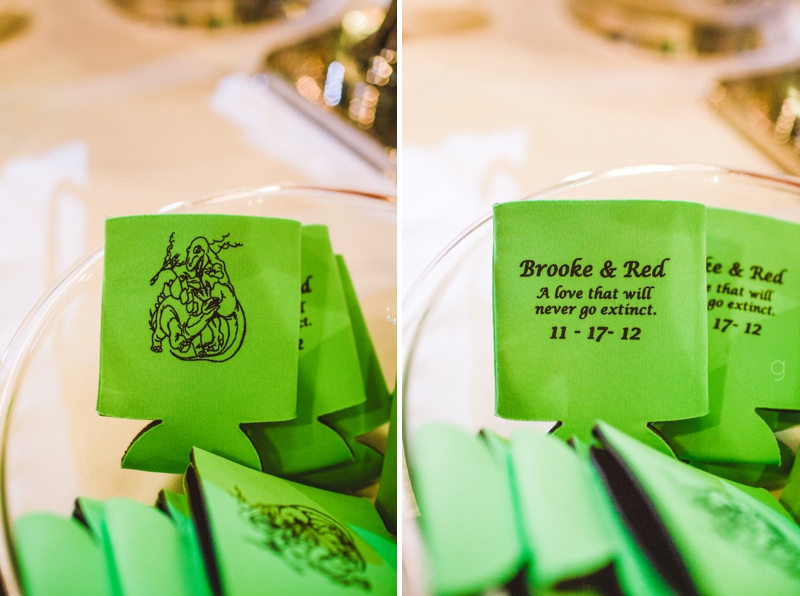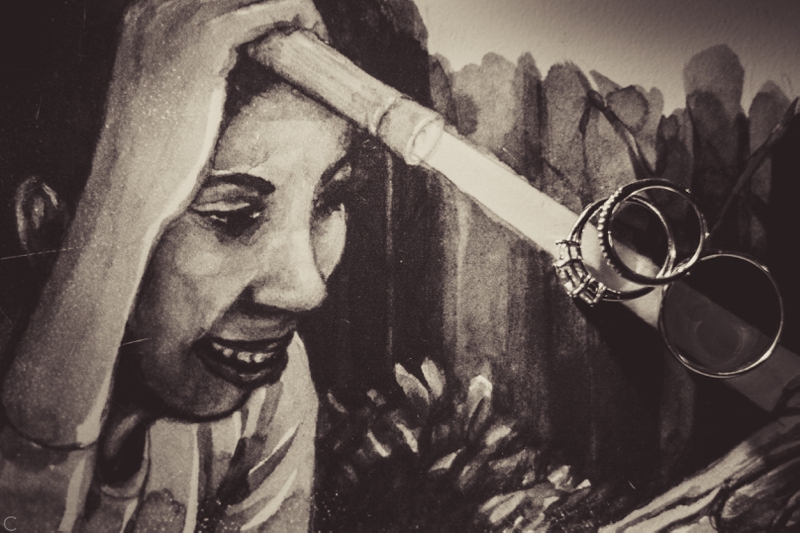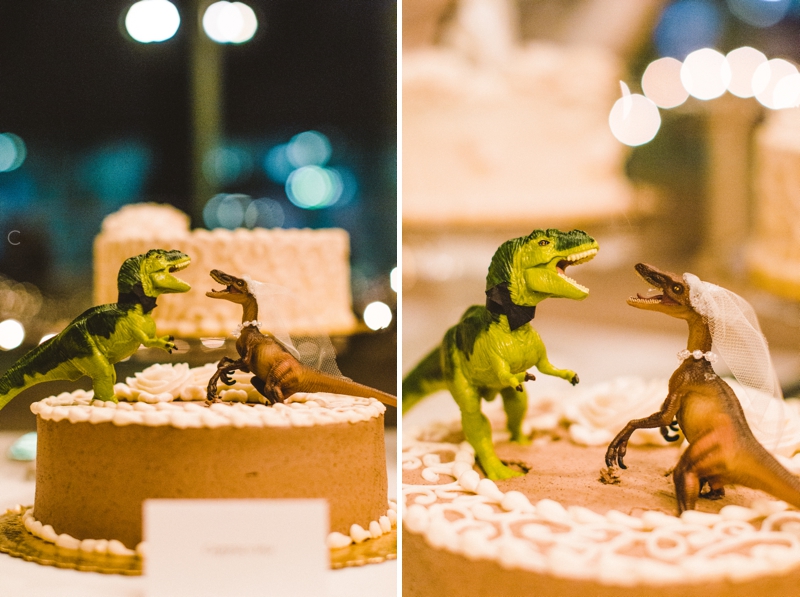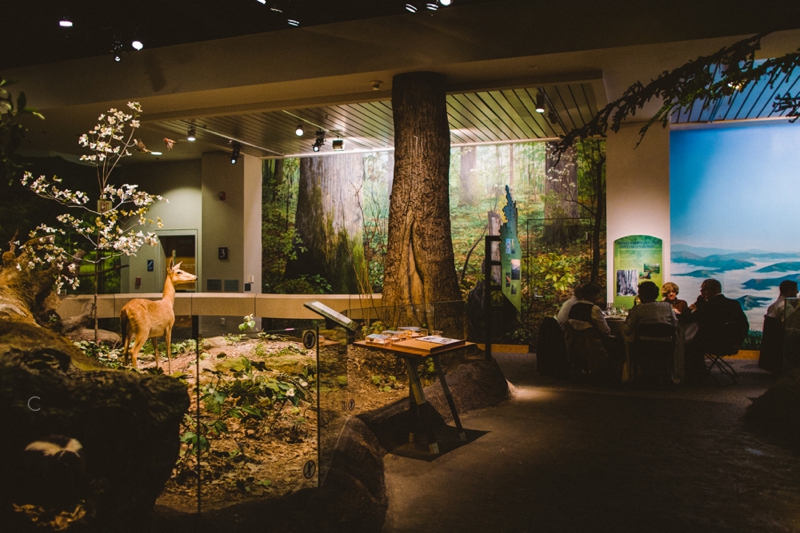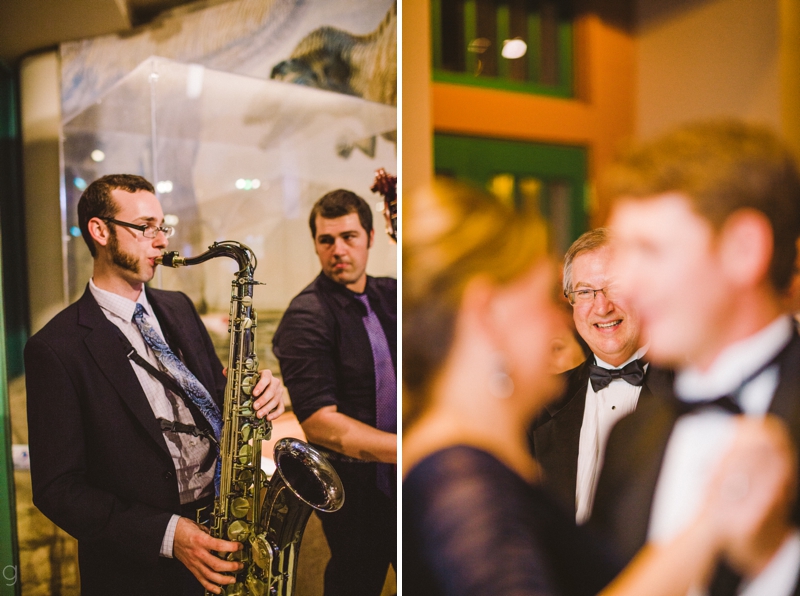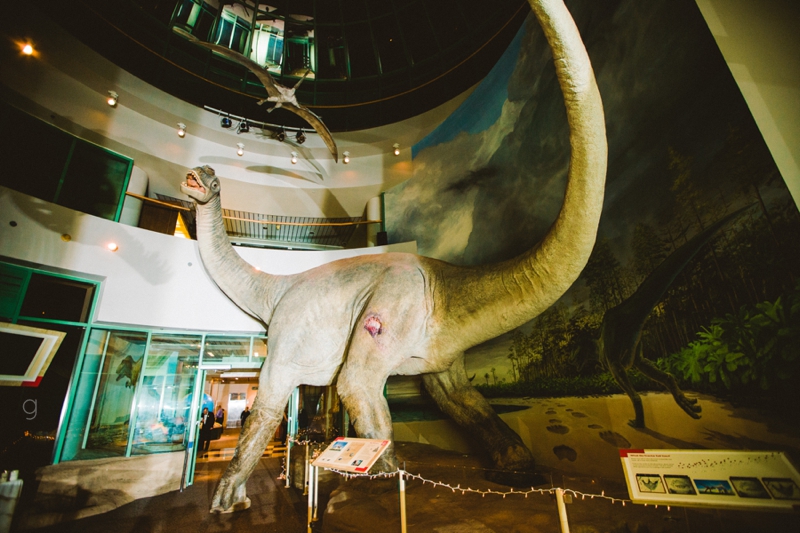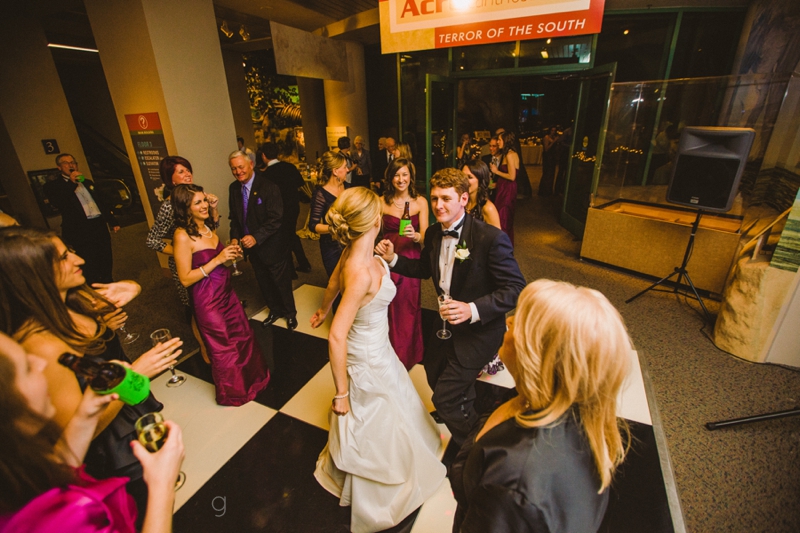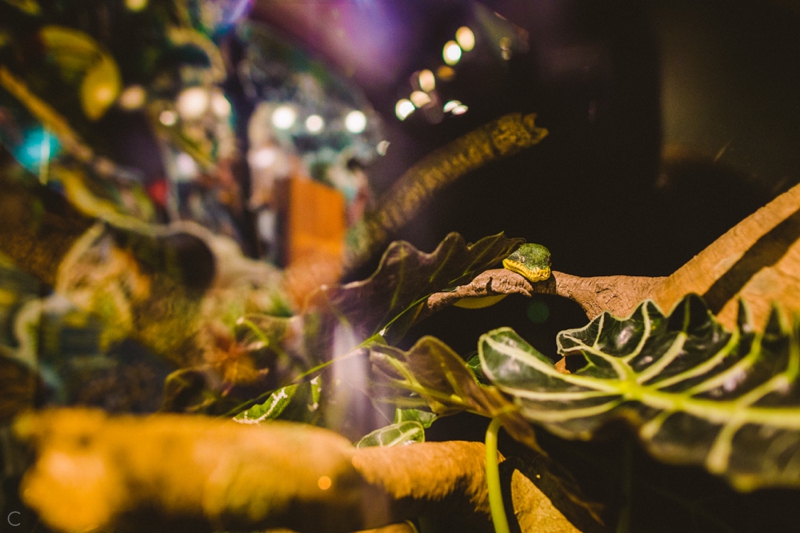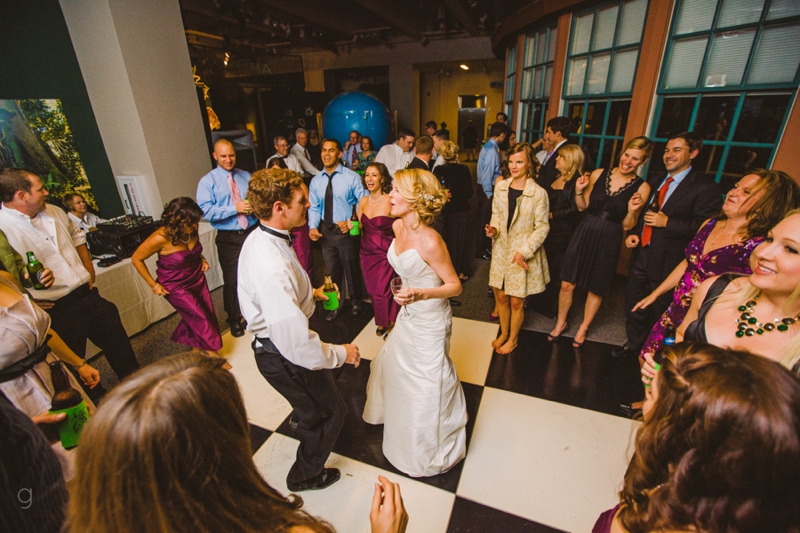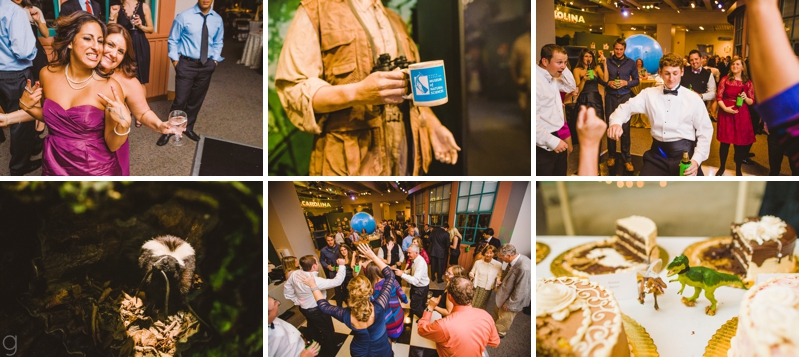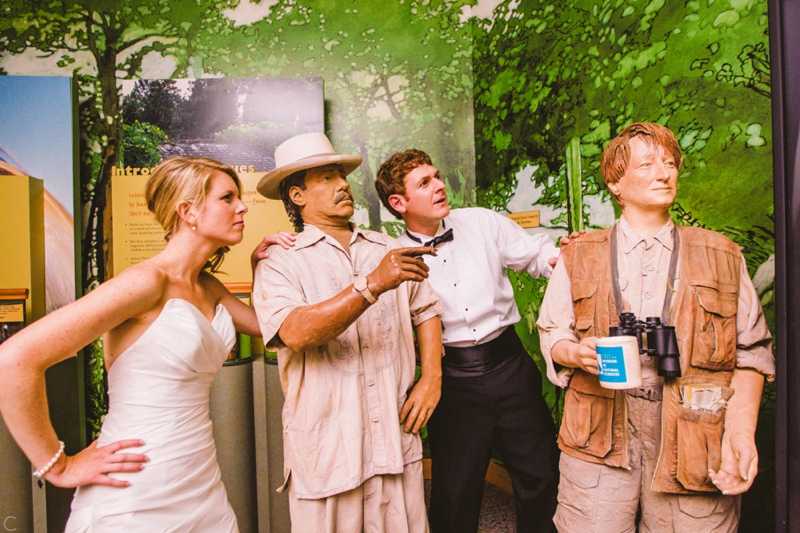 Date: November 17, 2012
First Song: "It Had To Be You" – Frank Sinatra
Brooke's Occupation: Attorney
Red's Occupation: Owner of 1-800-Water Damage of Raleigh
How You Met: Match.com!
Interesting Bride Fact: Brooke speaks Japanese.
Interesting Groom Fact: Red has webbed toes.
Honeymoon Location: Charleston, SC right after the wedding and then Italy in Spring 2013
Ceremony Location: Fairmont United Methodist Church // Raleigh, NC
Reception Location: North Carolina Museum of Natural Sciences // Raleigh, NC
Officiant: Rev. Dr. James F. Bernhardt
DJ: GO DJ Entertainment // Stephen Holt
Florist: Harris Teeter // Beth Bailey
Cake: Whole Foods
Caterer: Rocky Top Hospitality
Hair/Makeup: Hair Color Xperts
Coordinator: Lewanna Stout