Ohhh boy oh boy oh boy. Not sure where to begin here, so I guess I'll just start from our introduction to Beth and David. :) When we were photographing Kelly and Danny's wedding in the Outer Banks, Kelly introduced the four of us because we all lived in Durham and because we all have cats. Carolyn found out that Beth had six cats and instantly fell in love with her. We proceeded to photograph the wedding, and Carolyn proceeded to go over and talk to Beth about cats during mini breaks in the reception shooting. We all kept in touch after the wedding, met each other's cats, and Beth introduced Carolyn to the joy/obsession of growing succulents. They've since moved into our neighborhood and it's been amazing have friends so close by with so many cats who cook really good food for us. :)
We are extraordinarily lucky to have met them and to call them our friends and for Beth to work at a place that has US Virgin Island housing perks. :) We are also incredibly thankful, beyond words really, that they asked us to join them and photograph their very small intimate 6-person wedding on Trunk Bay in St. John. We kinda maybe sorta flipped out a bit when we were asked… and tried not to email back TOO quickly and use TOO many exclamation marks, but we failed. On our week-long trip, we were joined by Jeff and Diane, their good friends and best man/matron of honor, who were amazing trip companions and very handy people to know when Carolyn injured or hurt herself in various accident-prone ways.
We sat in the hot tub on our deck every night overlooking the stars, swam with sharks, stingrays, sea turtles, barracudas. We all happily drank a lot of amazing island drinks, got a great deal of hiking exercise, drove on the left side of some very dangerous roads, received really intense sunburn in exchange for some much needed vitamin D, went on a boat trip to the British Virgin Islands where we saw, from afar, the mansion of the inventor of Miracle Gro. :) We came back with amazing memories and are so, so, thankful to have been there. It was beautiful watching our friends get married and I'm still in shock at our good fortune to have been there.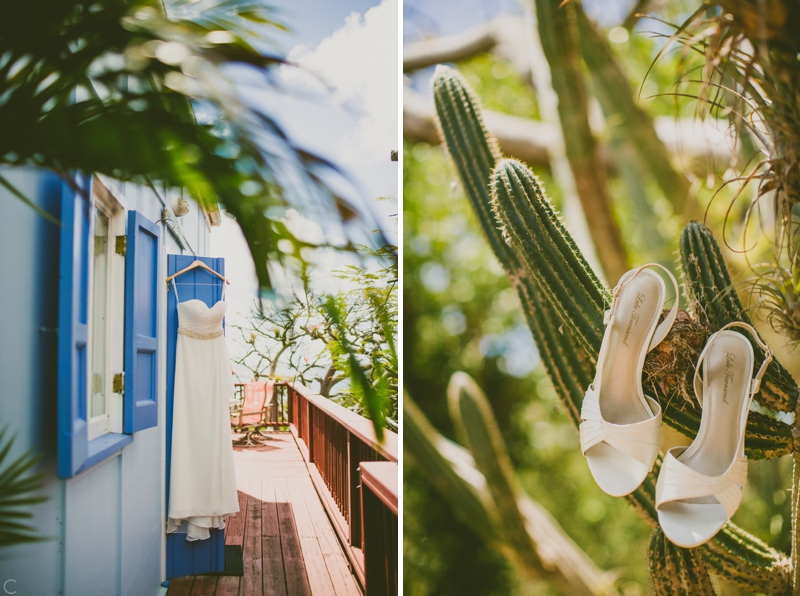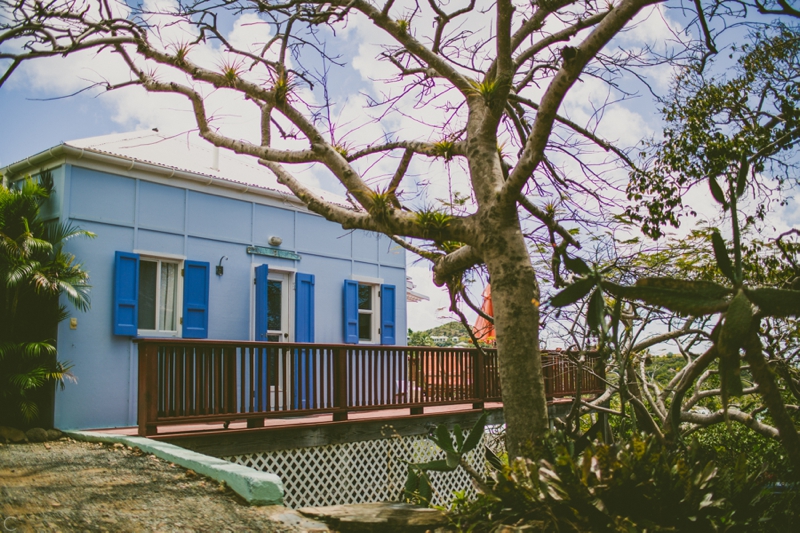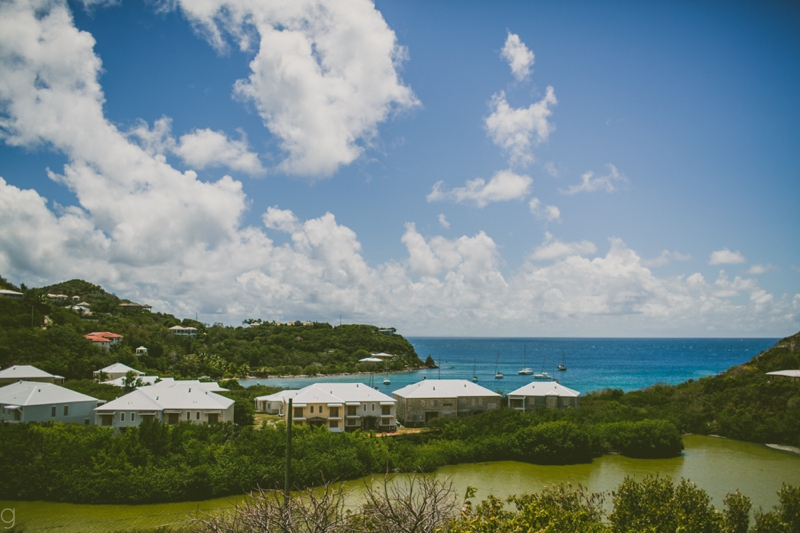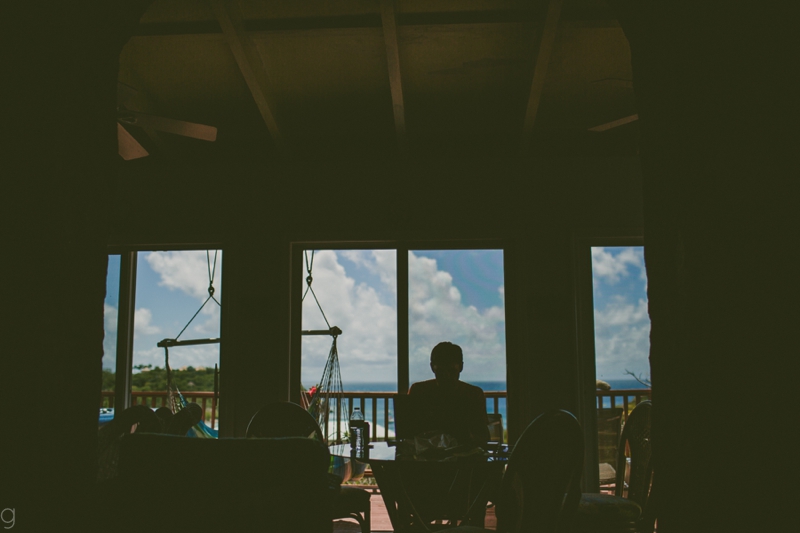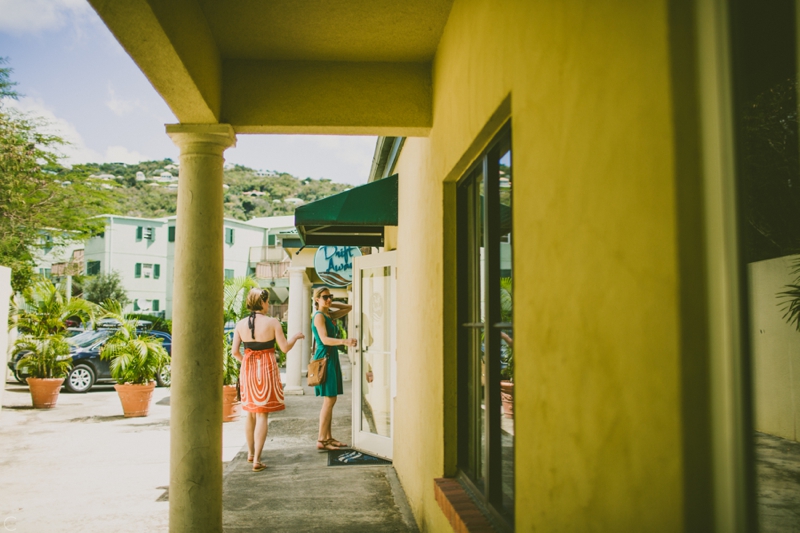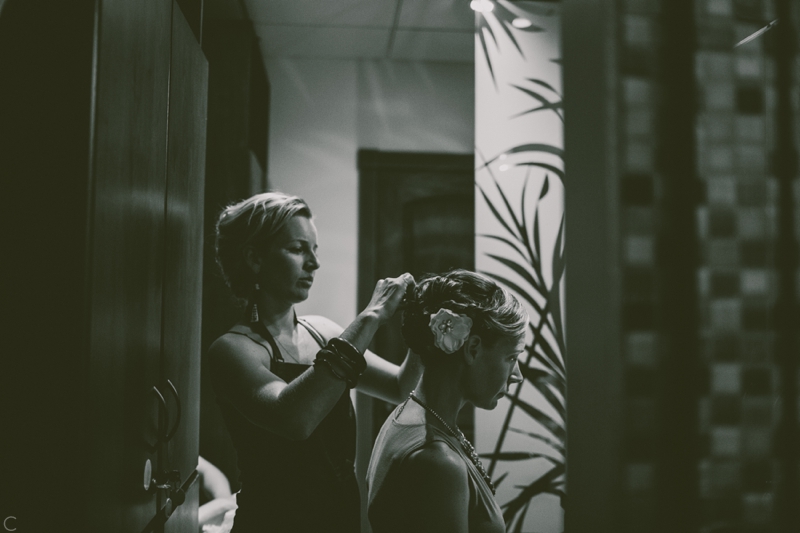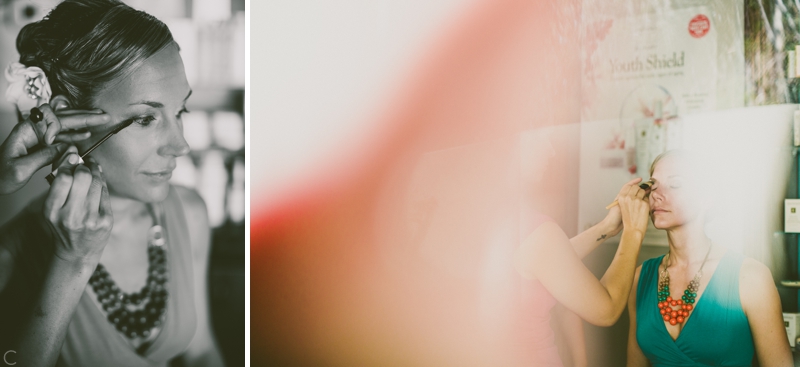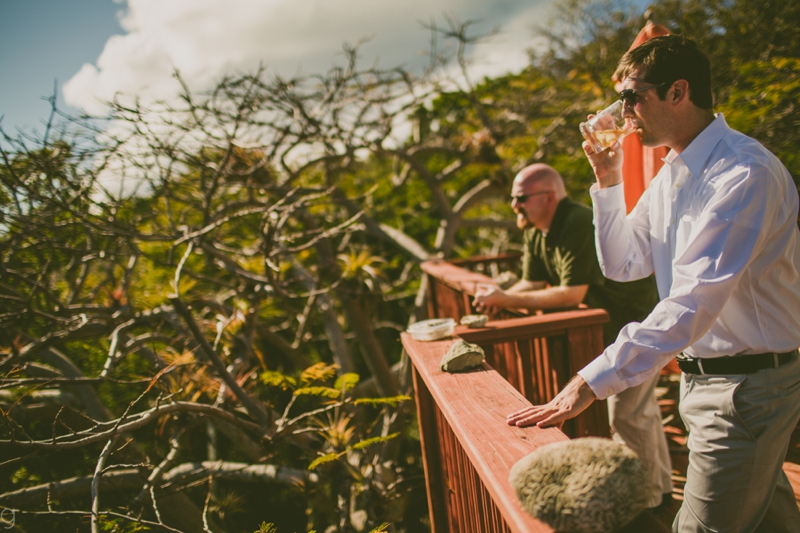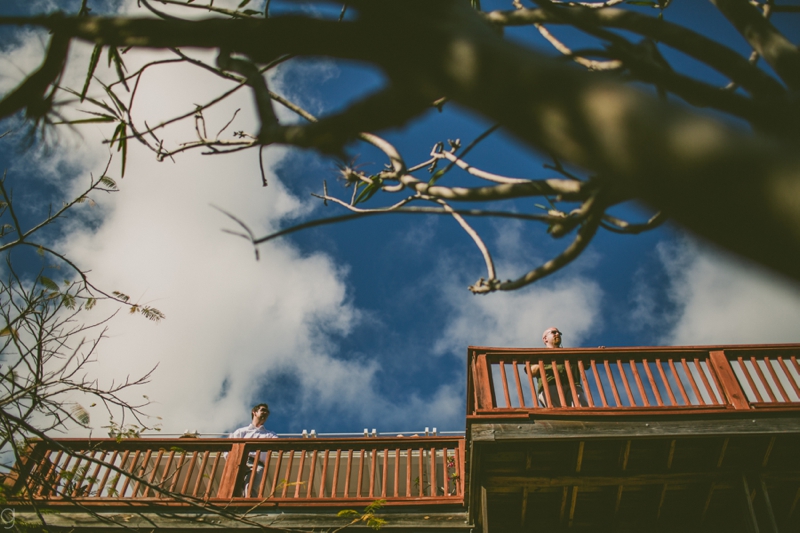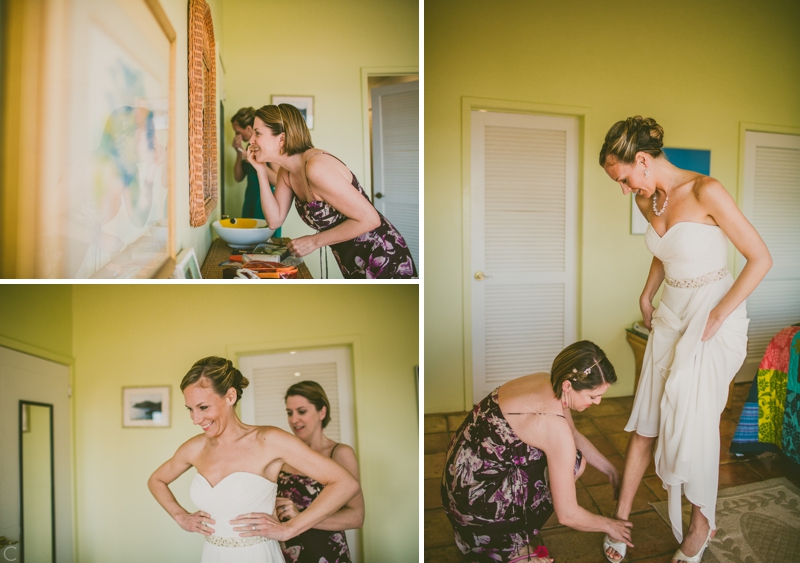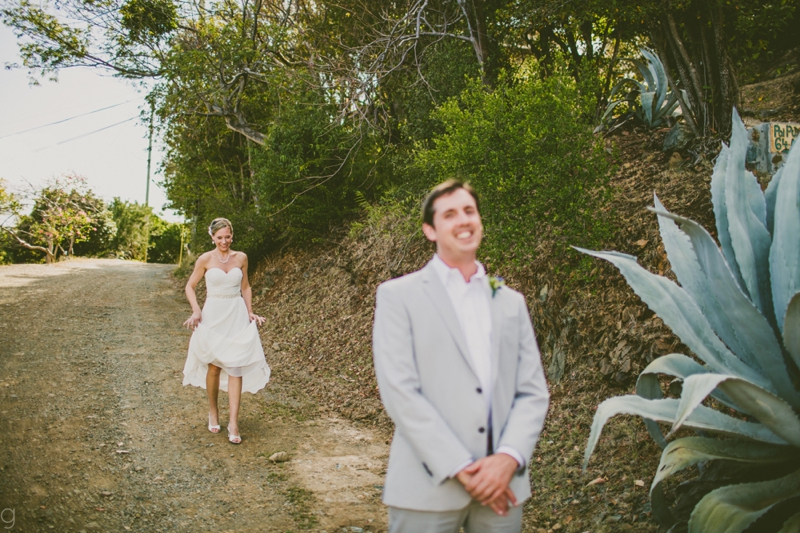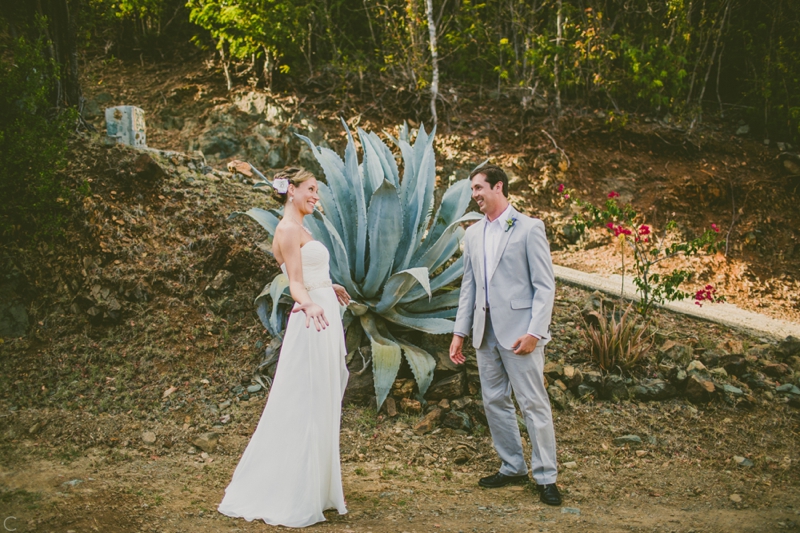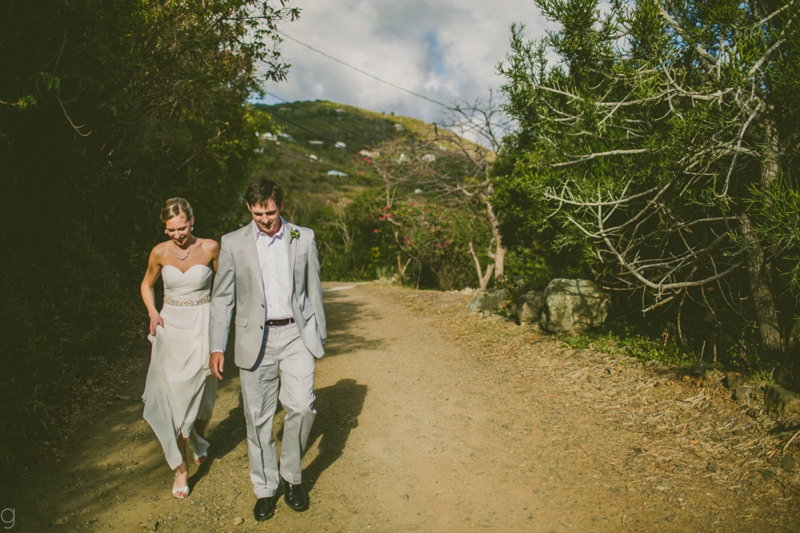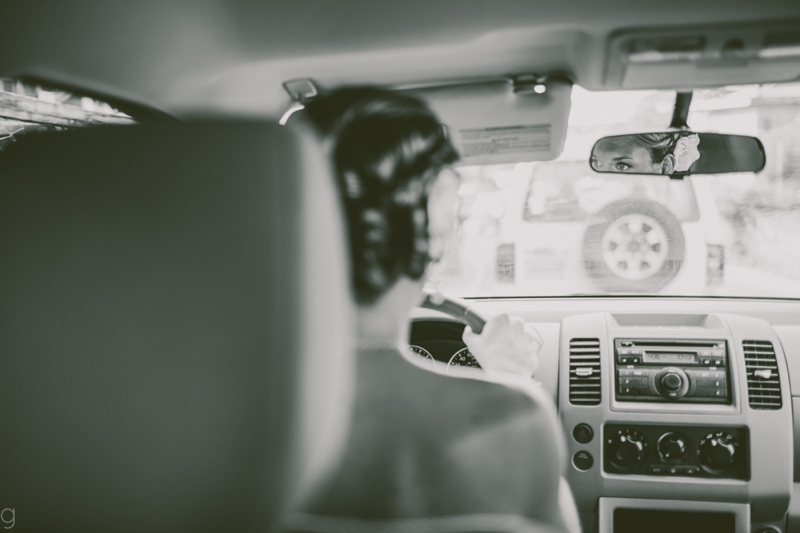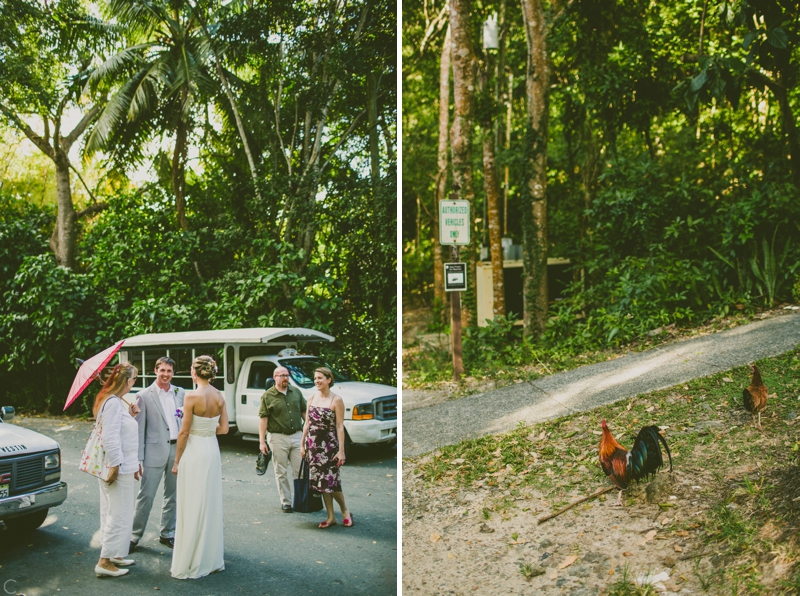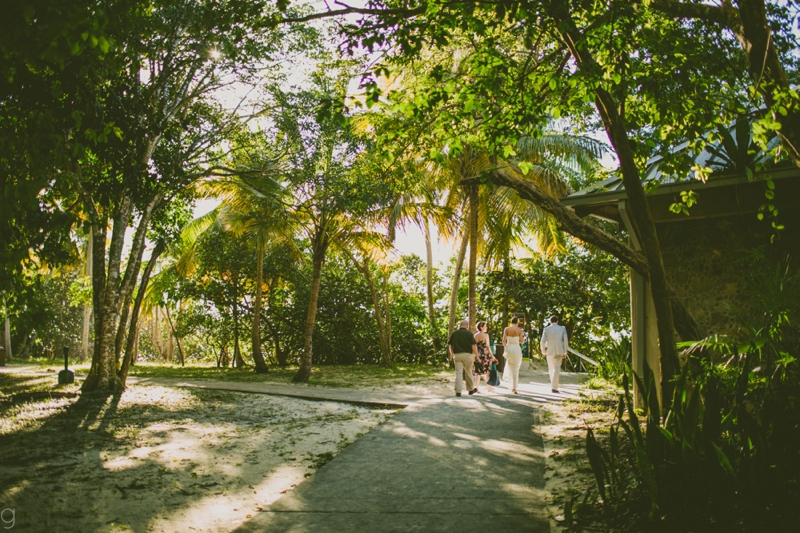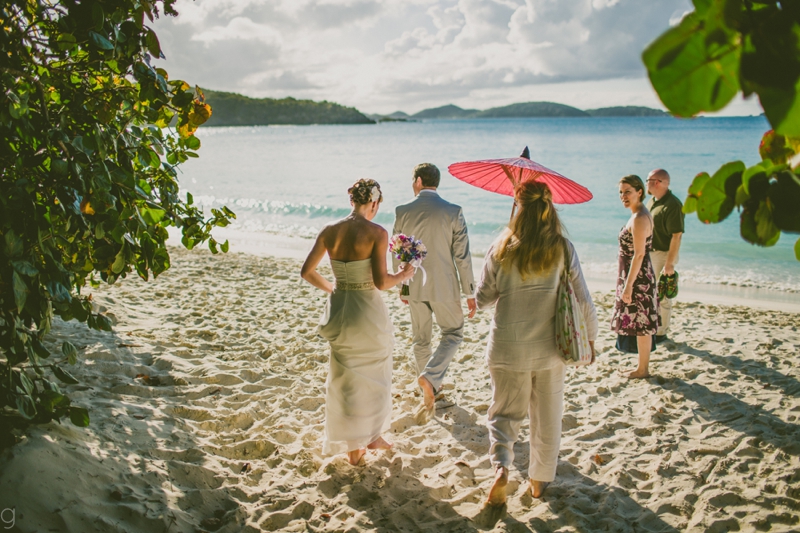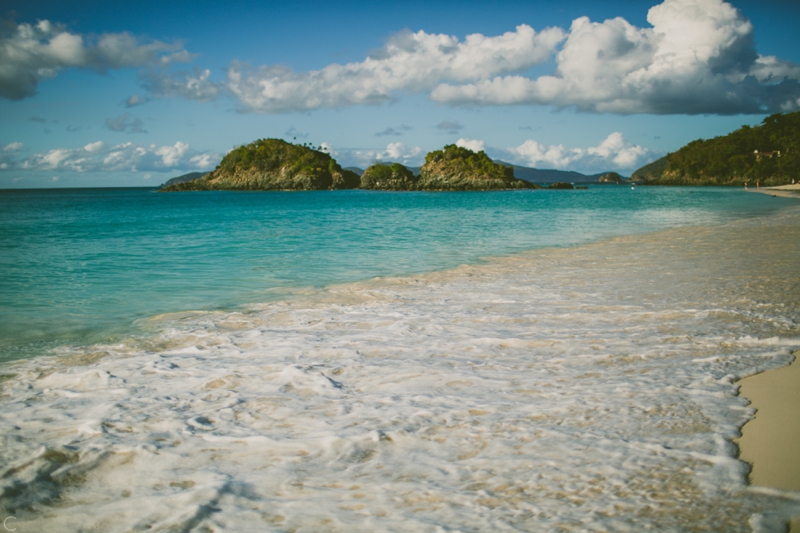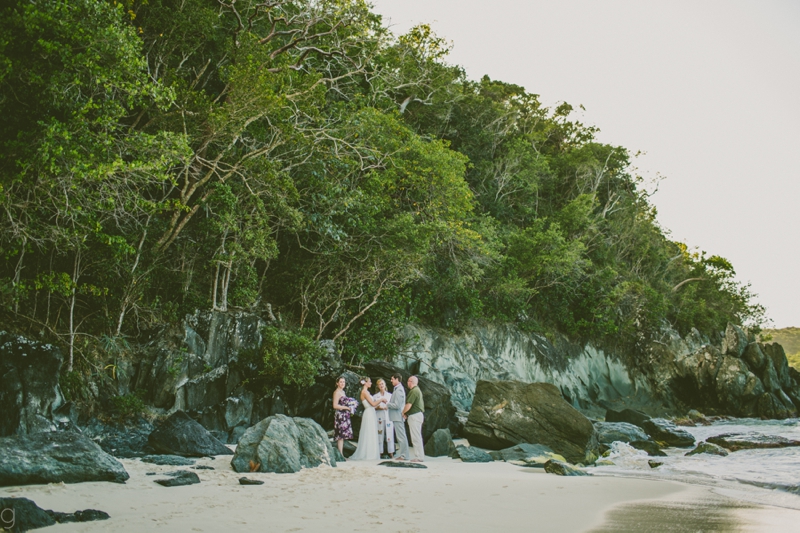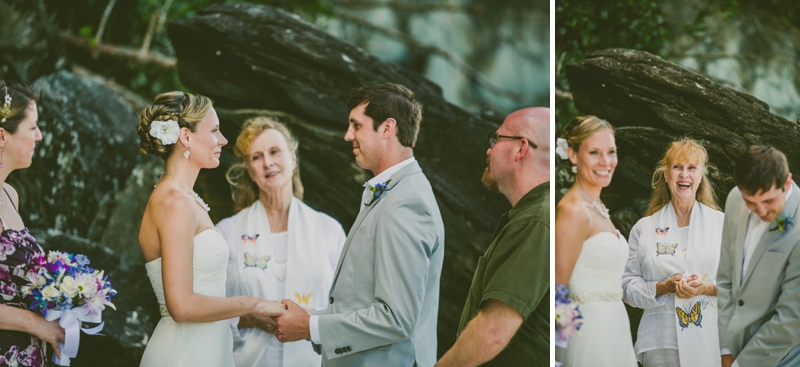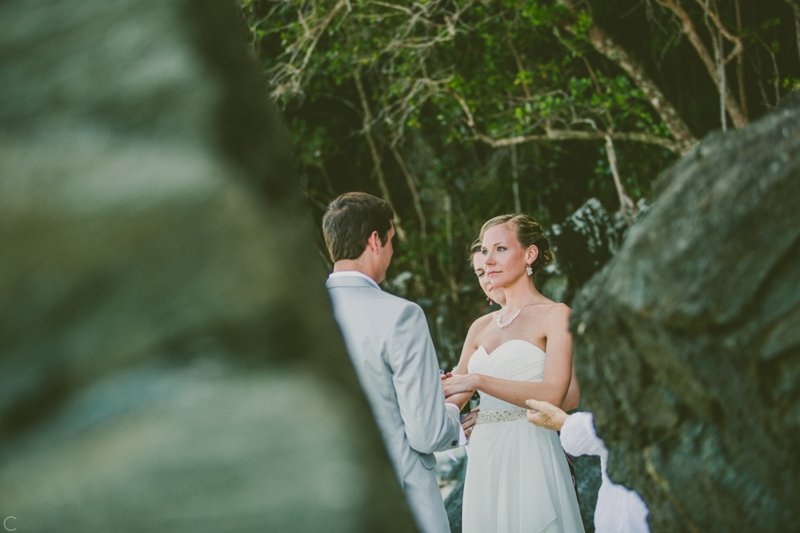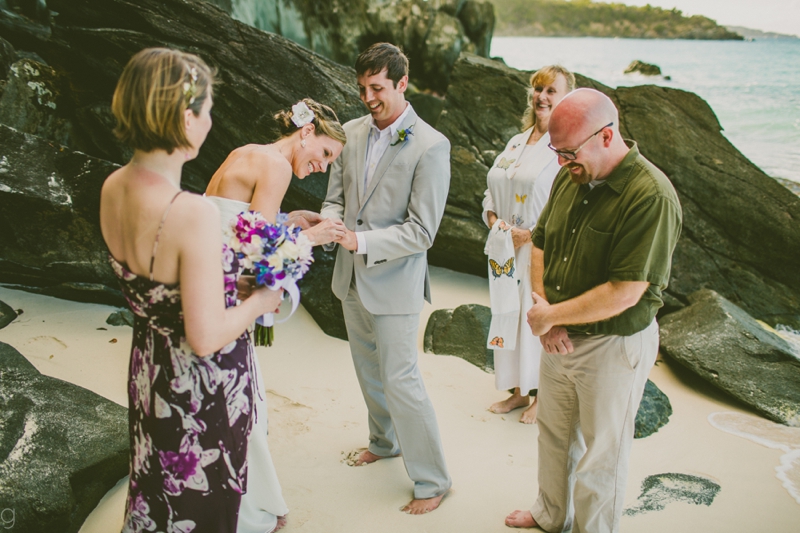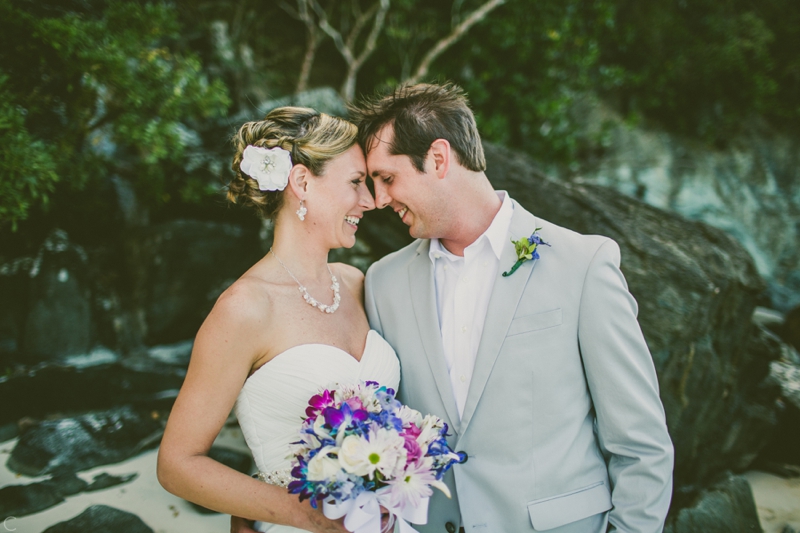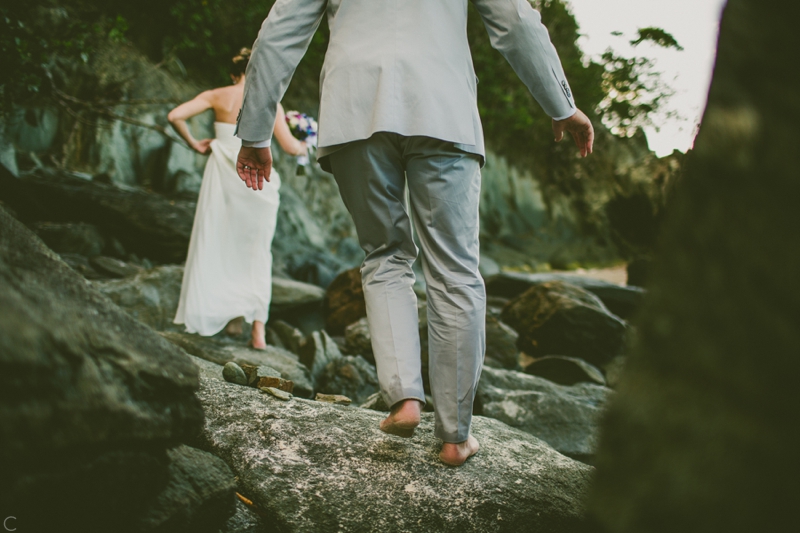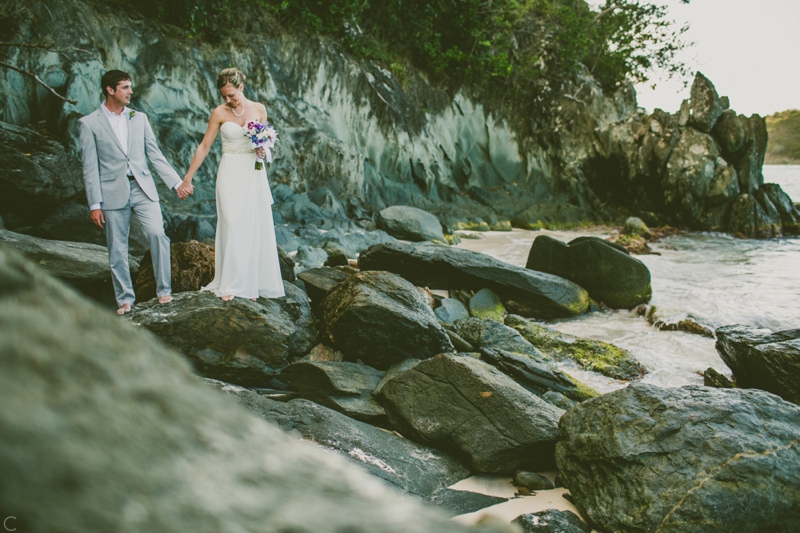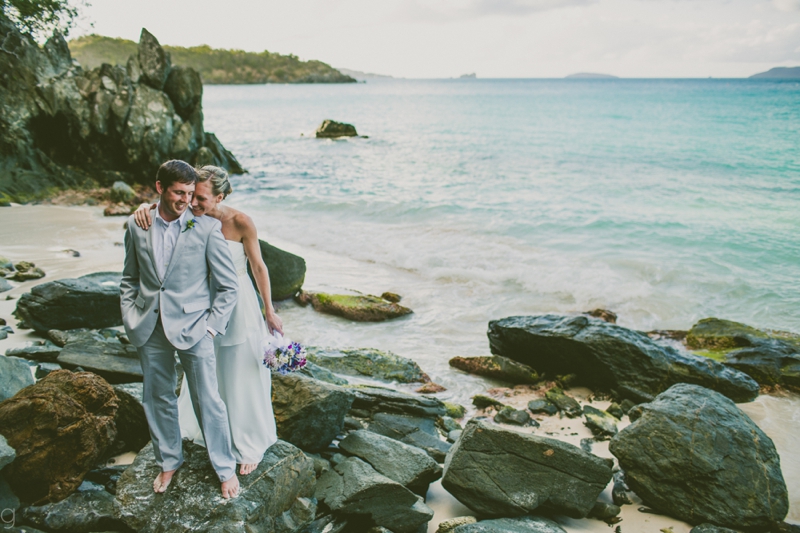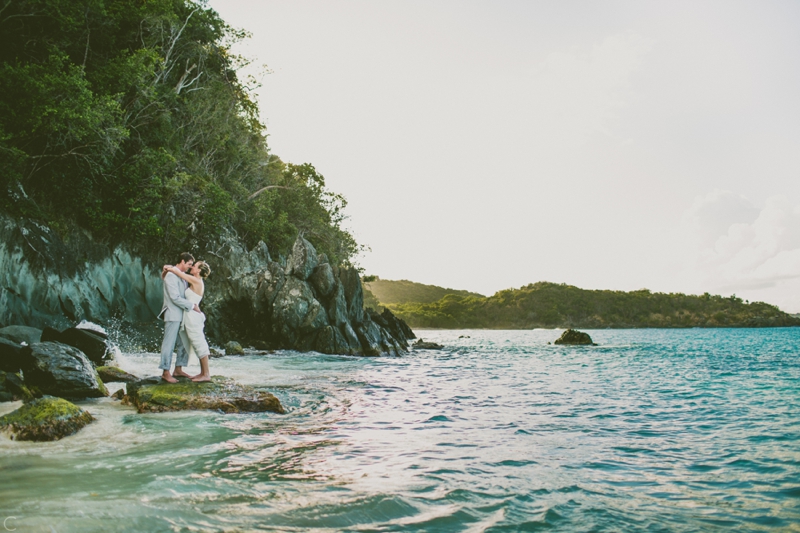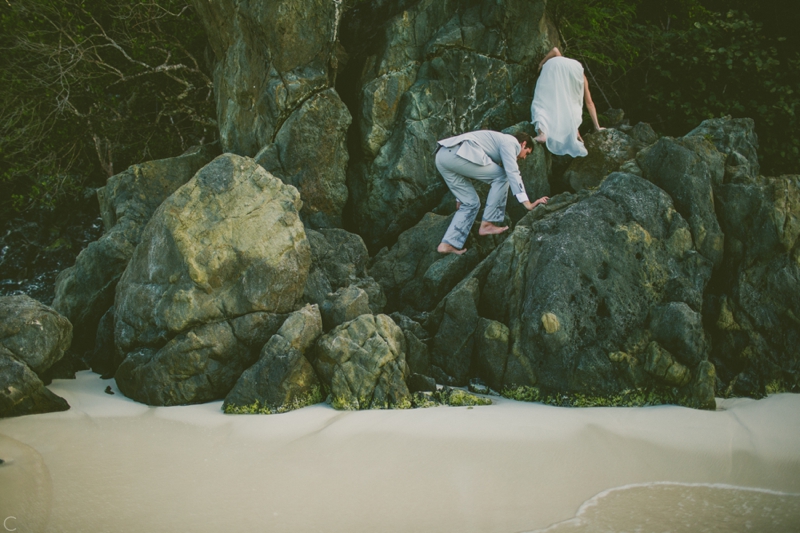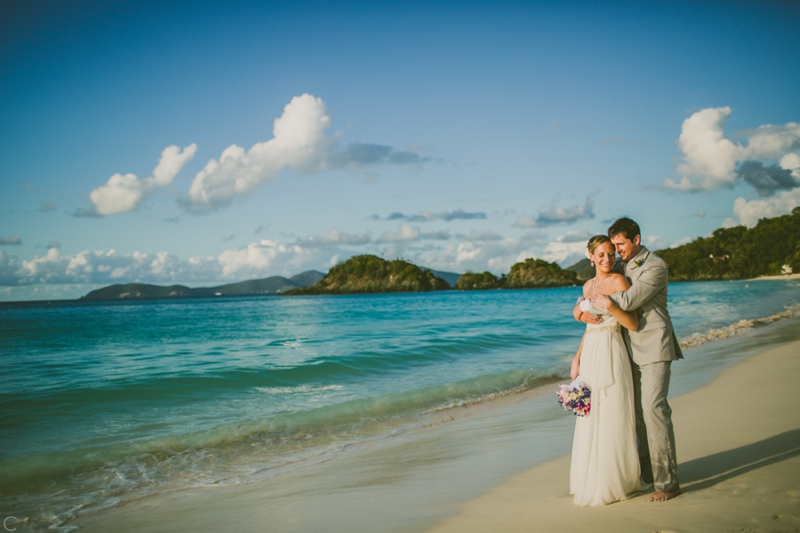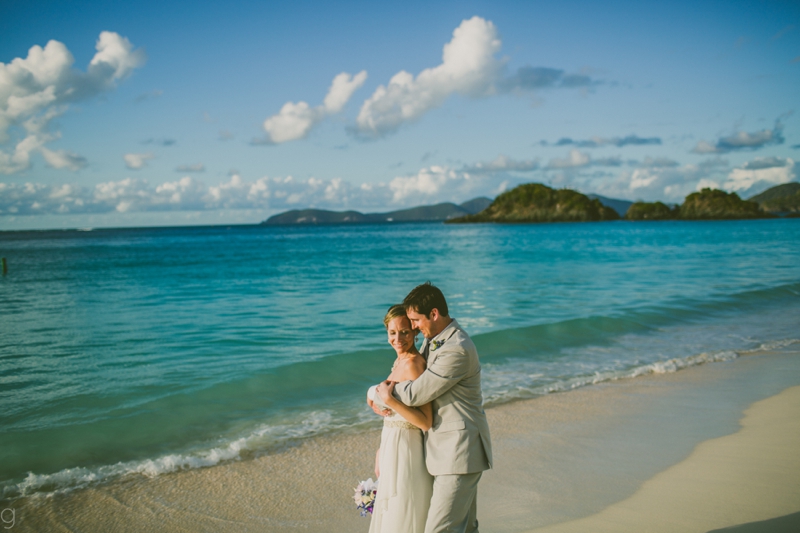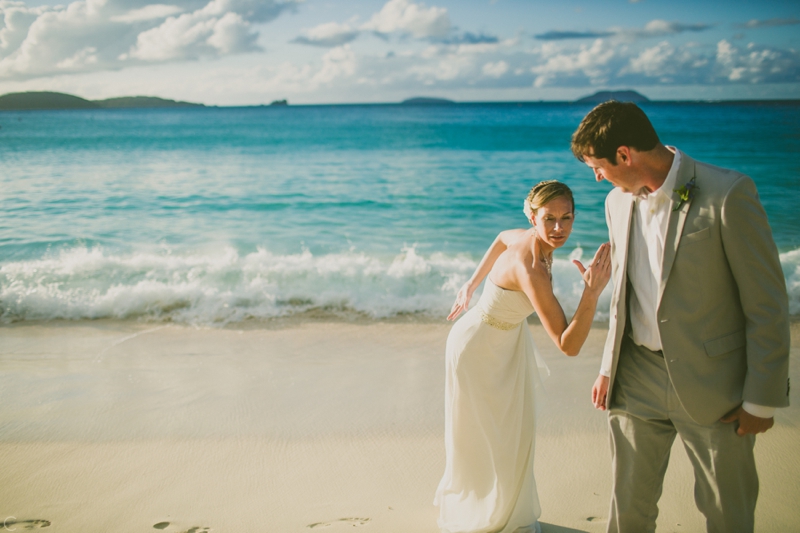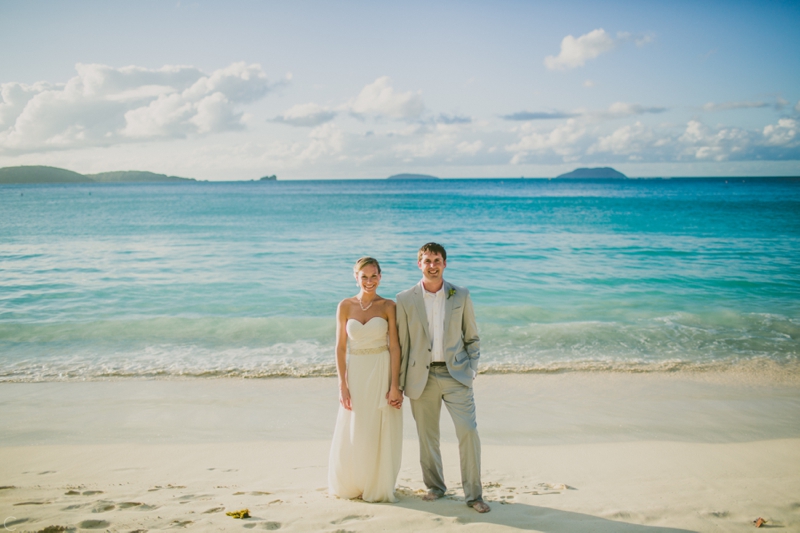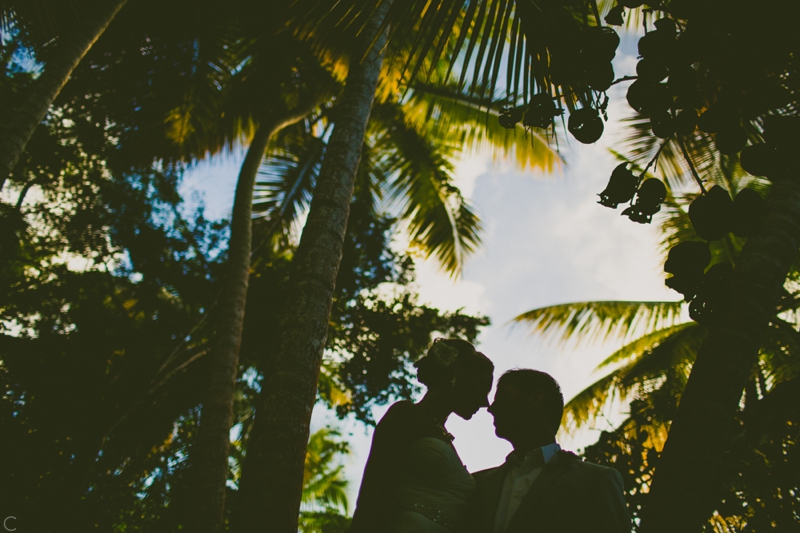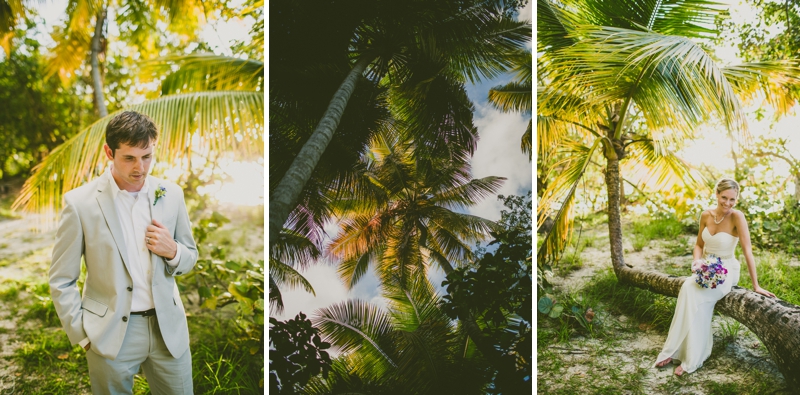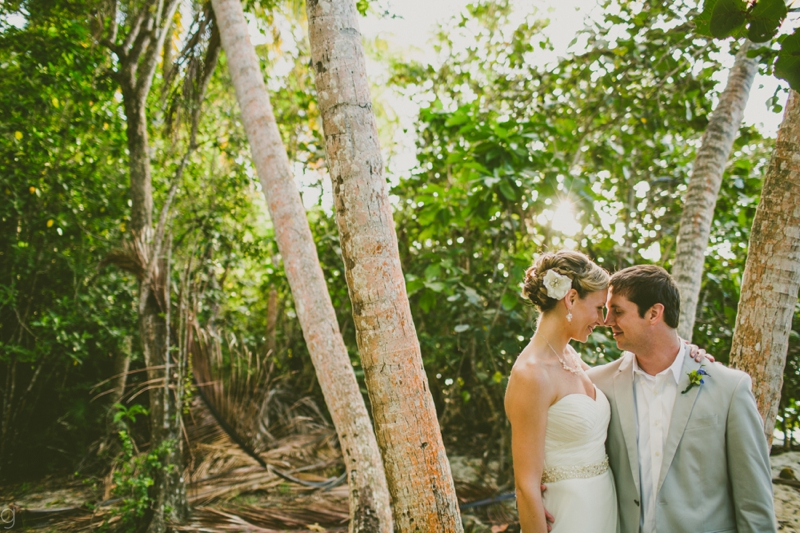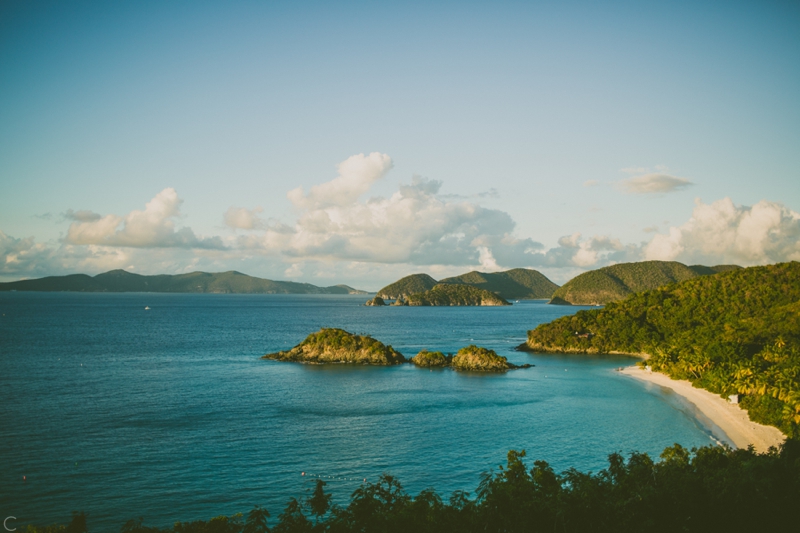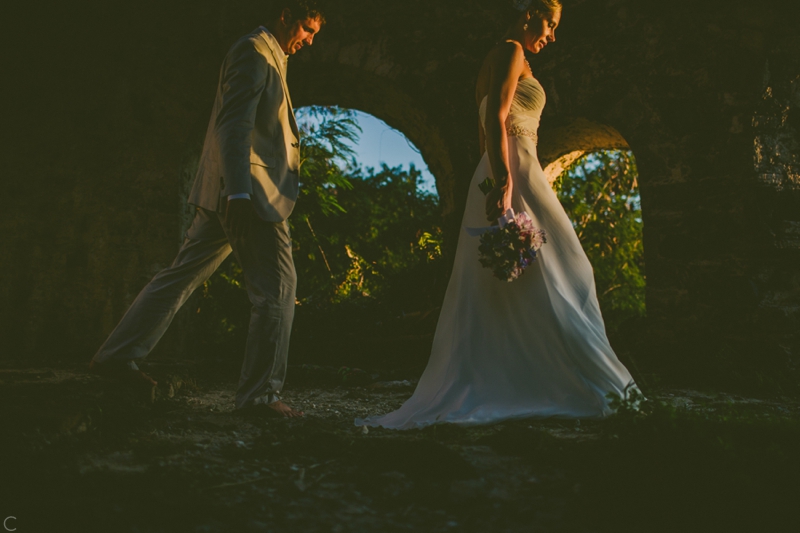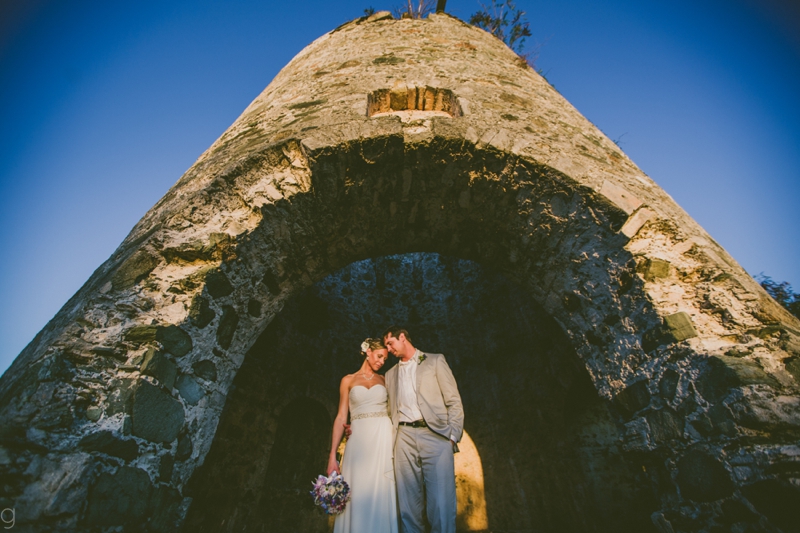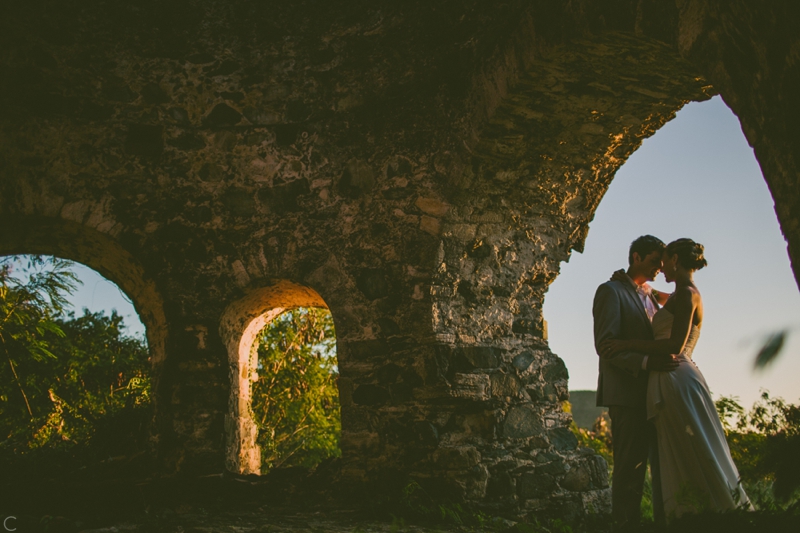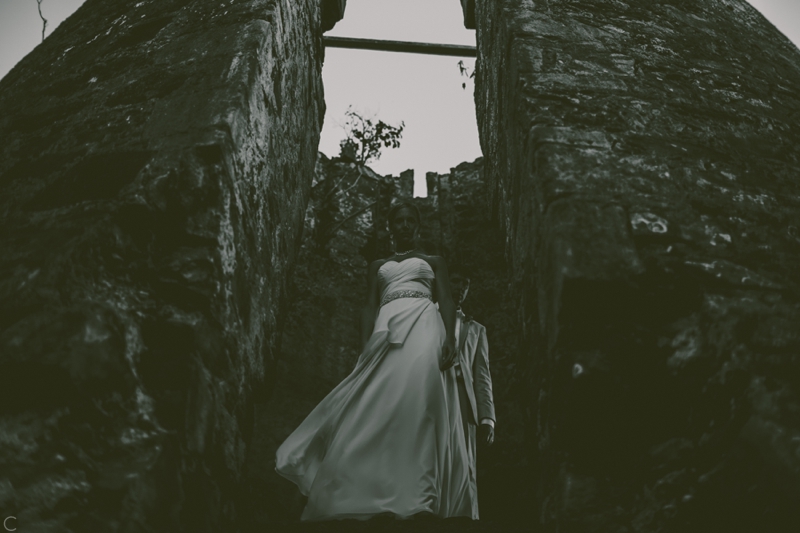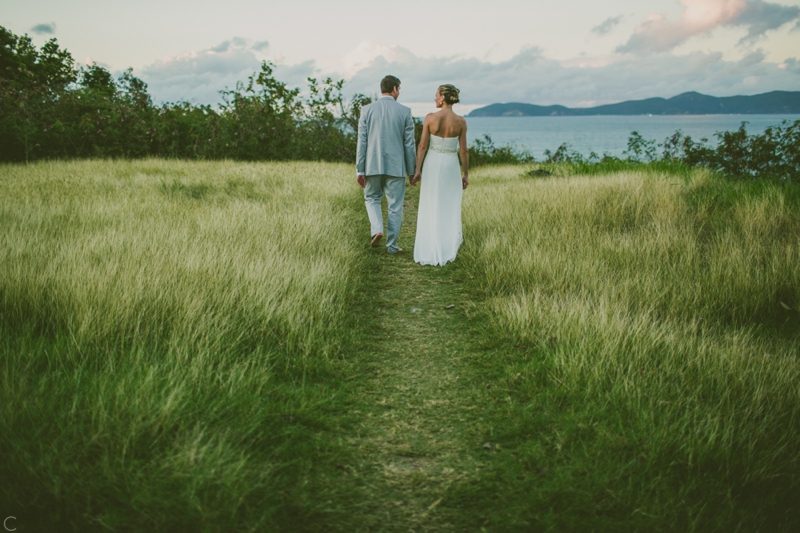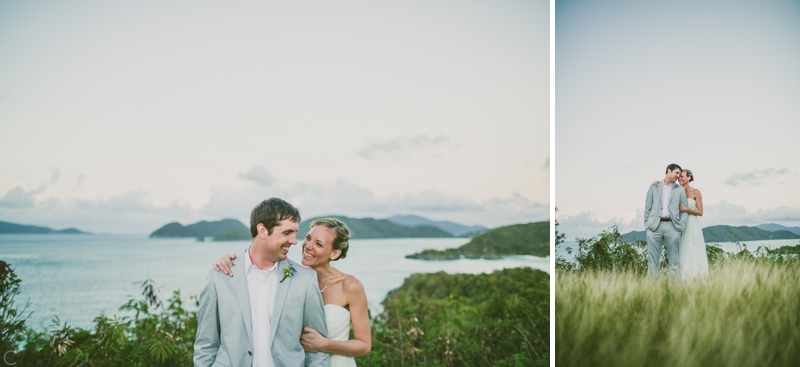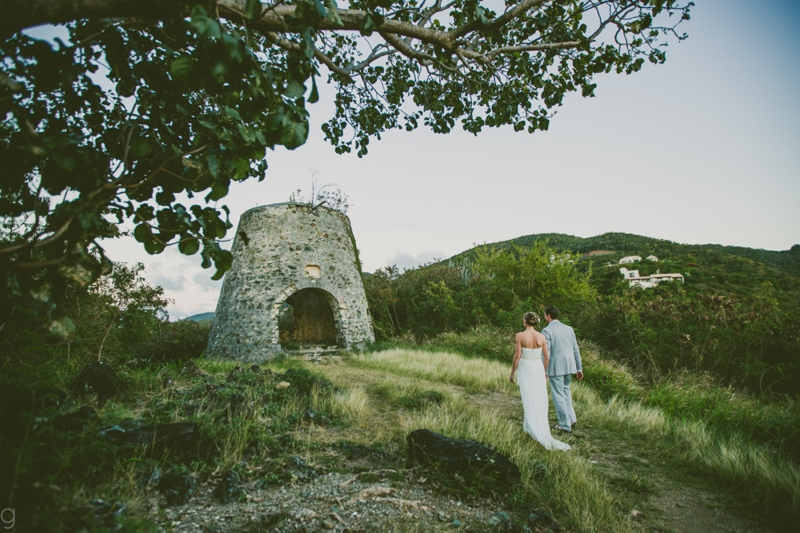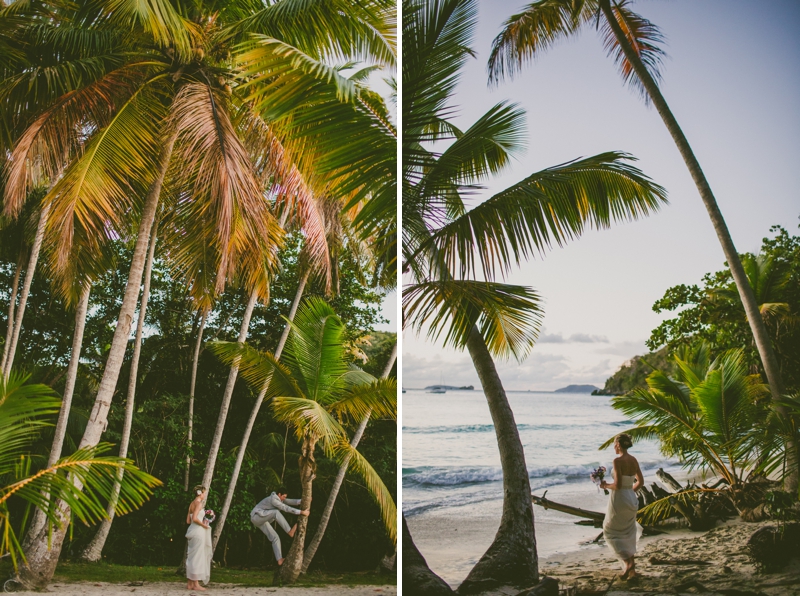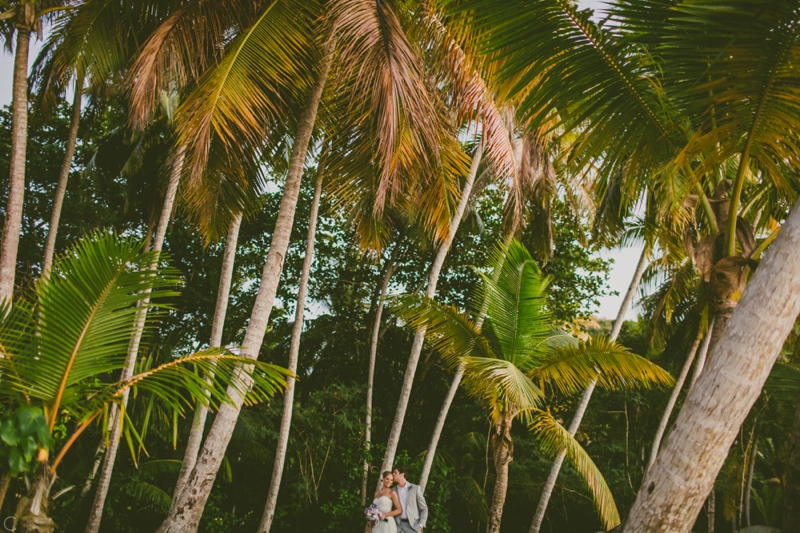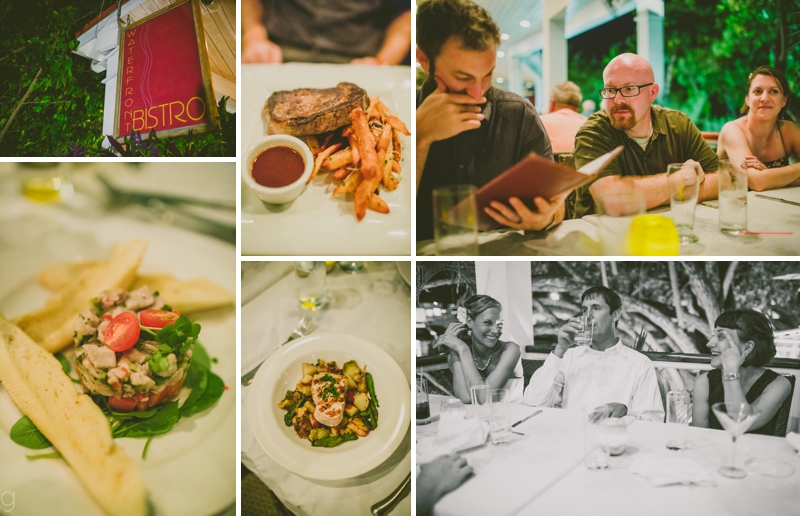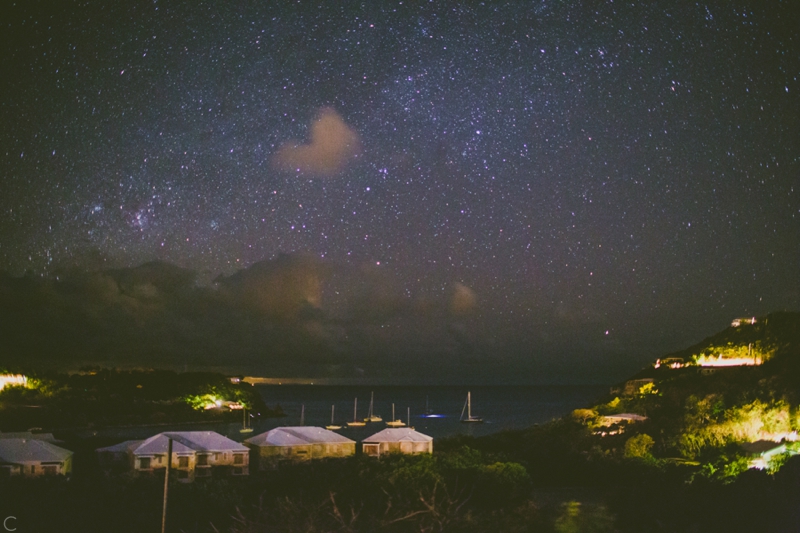 Date: March 4, 2014
Ceremony Venue: Trunk Bay // St. John, USVI
Reception Venue: Waterfront Bistro // Cruz Bay, St. John, USVI
Beth's Occupation: Marketing researcher
David's Occupation: Forester
How You Met: At a Halloween Party in Richmond, VA (Beth was Margot Tenenbaum and David was a Mormon. Our first date was a road trip to Montreal!
Interesting Bride Fact: I love costumes, and I actually enjoyed wearing the flare when I worked at T.G.I.Fridays in college.
Interesting Groom Fact: David is a professional forester (which is sort of weird in and of itself) who is also allergic to most tree species in the southeast.
Vendor Credits: Officiant – Anne Marie Porter, St. John's Barefoot Minister | Florist – Susan Campanella-Pratt at Passon Flower | Hair and Makeup – Tyler Meyil and Jenny Patino at Drift Away Salon | Bride's Wedding Gown Belt – Diane Winner