I met Kristine a few years ago when I did promotional photos for a local veterinarian's office where she was the receptionist. I liked her a lot because she was holding a bunny since she had cats that wouldn't be good photographic subjects (I was doing head shots of the office staff with their pets). Fast forward a few years and she was engaged, contacted us, and we met with her and her fiancé, Kevin, and her amazing parents (who have been beyond helpful to us in this entire process). We knew they were incredible people inside and out. They were planning an intimate afternoon brunch wedding at the JC Raulston Arboretum in spring with close family and friends and were making their own cupcakes (!!) since Kristine's an amazing baker (Kevin's also an amazing cook and it's their hope to one day open a restaurant which I would then frequent all the time).
And so finally it came to be that CSP encountered its first black wedding dress since its beginning in 2008. :) Yes! We were pretty pumped about this as we had a Halloween wedding and I (Carolyn) looked for a black wedding dress for some time but finally gave up since in 2010 they didn't really exist so I was so happy to finally see someone get and wear one. And it was very Kristine and Kevin. :) I can't really picture her wearing a white dress. And oddly enough, our getting-ready roles were kind of reversed for this wedding too. Kristine wore her hair normally while Kevin got his cut and straightened, so Geoff saw more hair-primping action than I did this weekend. ;) Which was, again, very Kristine and Kevin. Everything was! From their black and red color scheme to the cupcakes that they baked to the tattoo that Kristine got specifically for their wedding to the sandbox that they stood in for their ceremony (Kevin proposed by drawing a circle on the beach in which they stood for his proposal… so they were married in a circle in a sandbox!)… it was all very them. And they had a beautiful day filled with people who meant the world to them and we couldn't be happier for these two. :)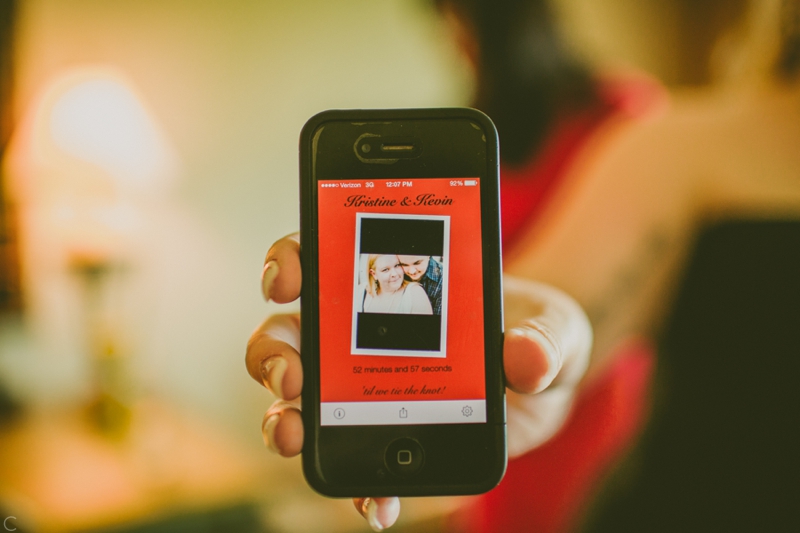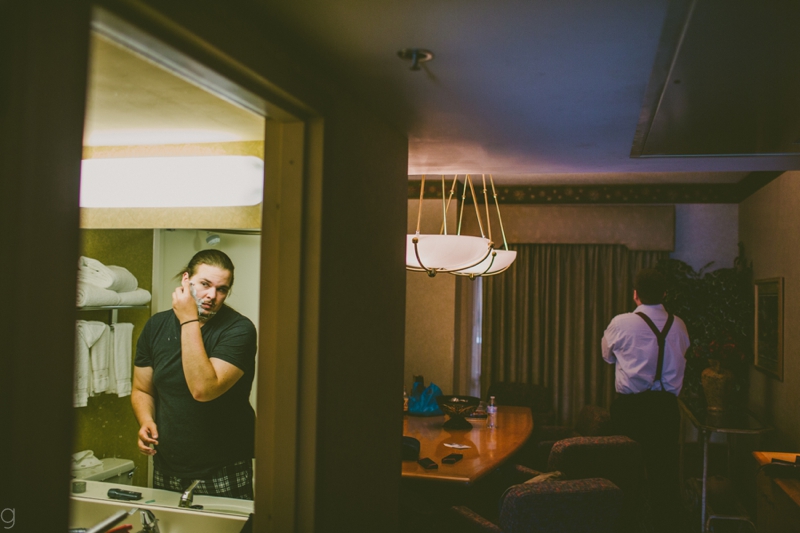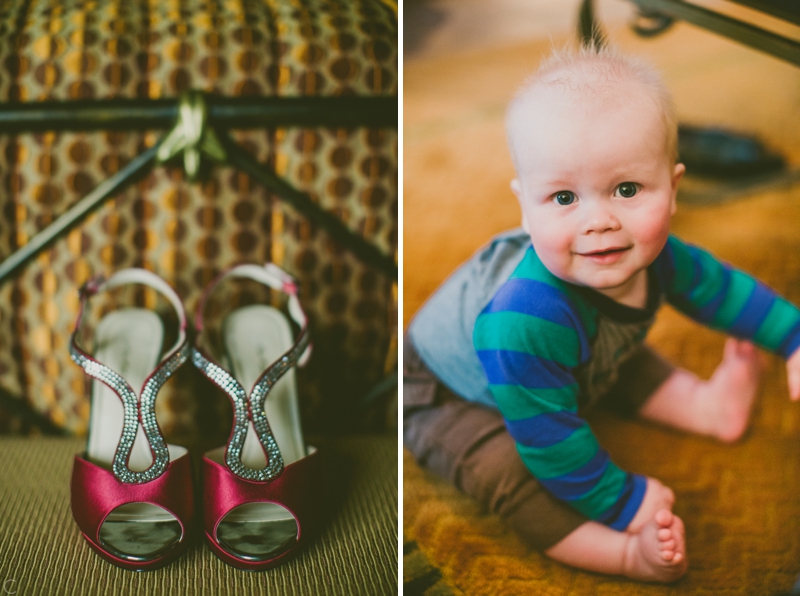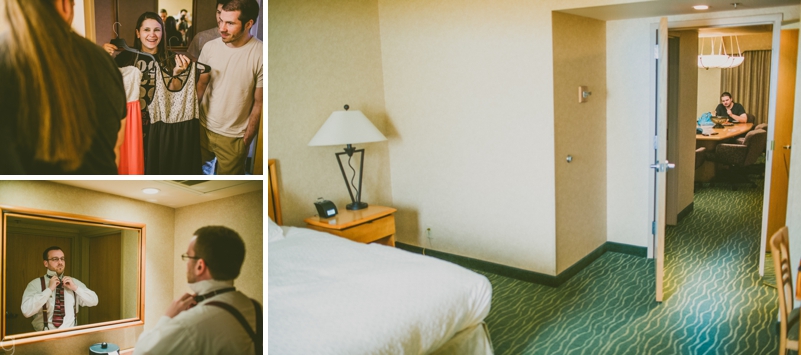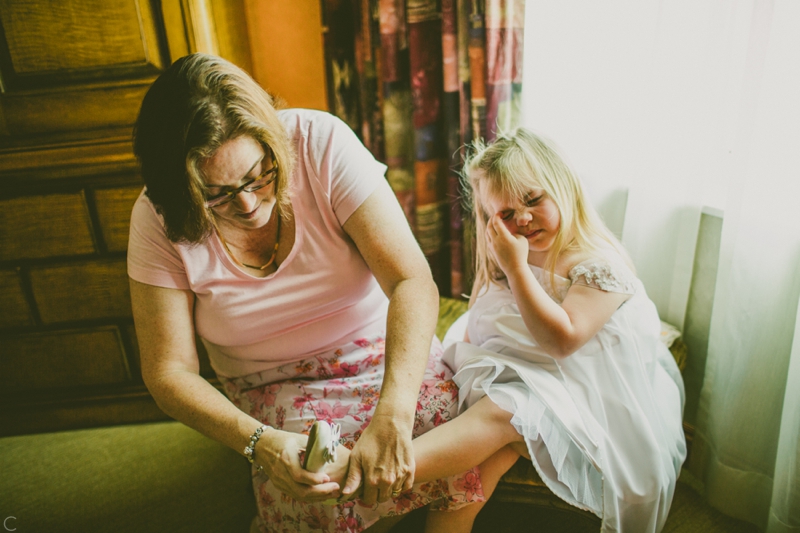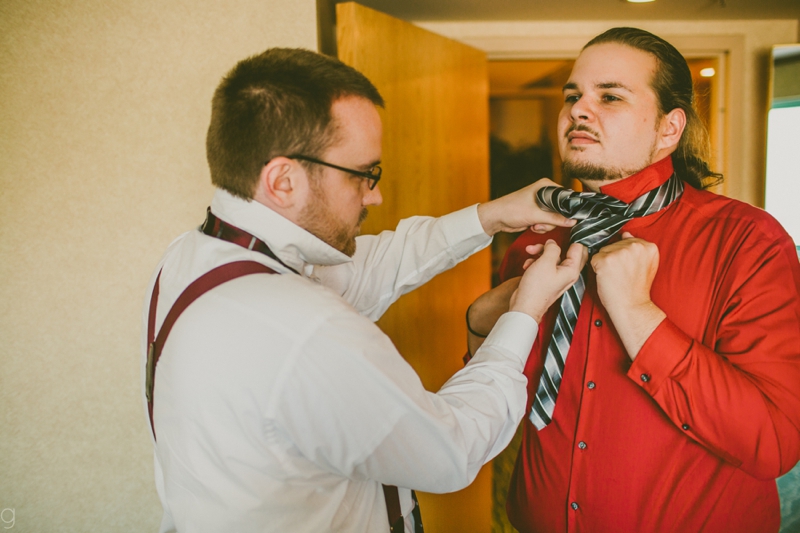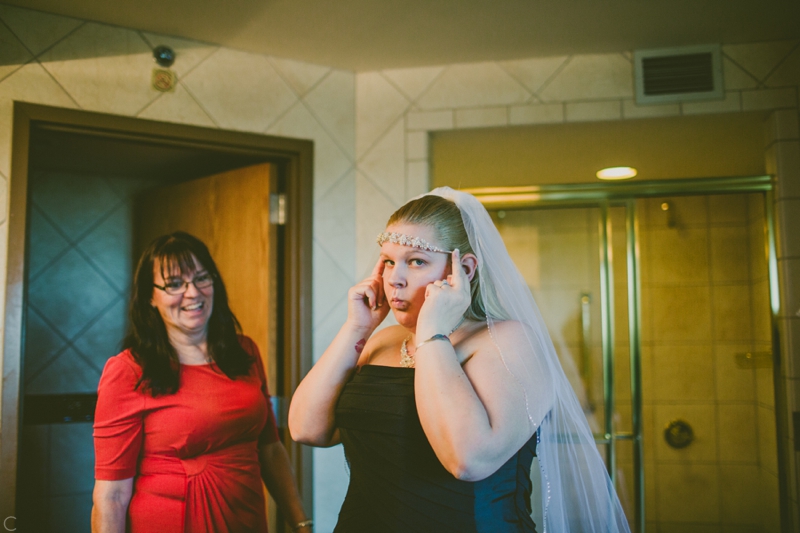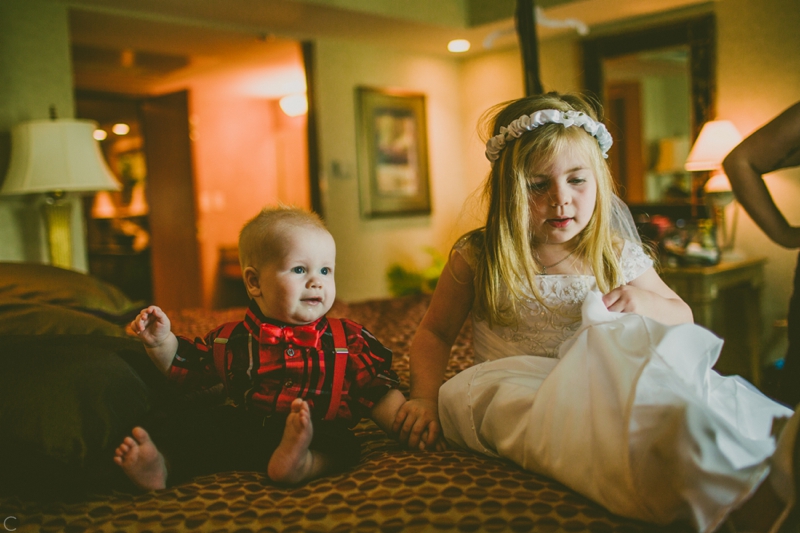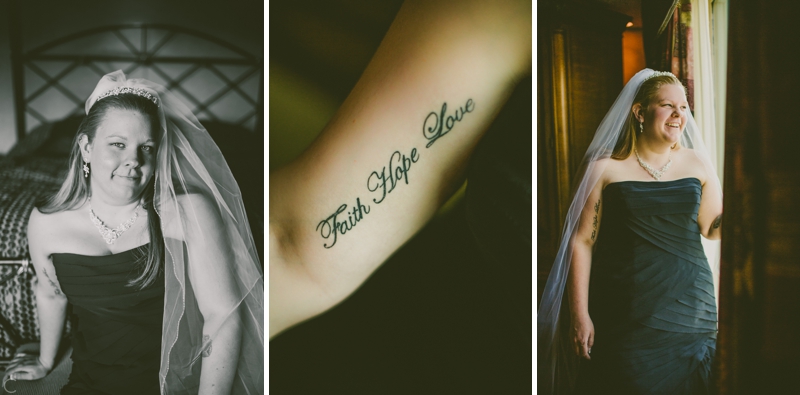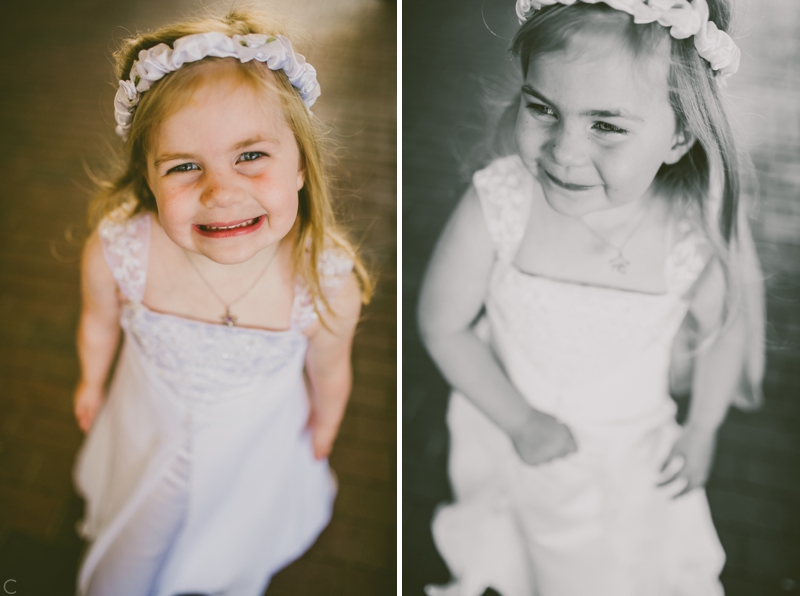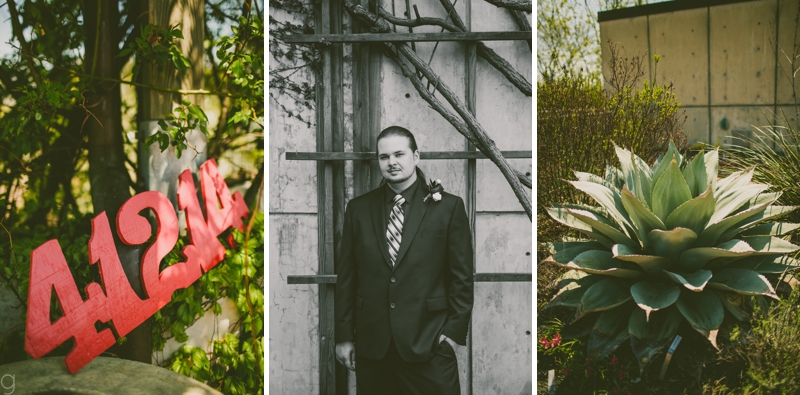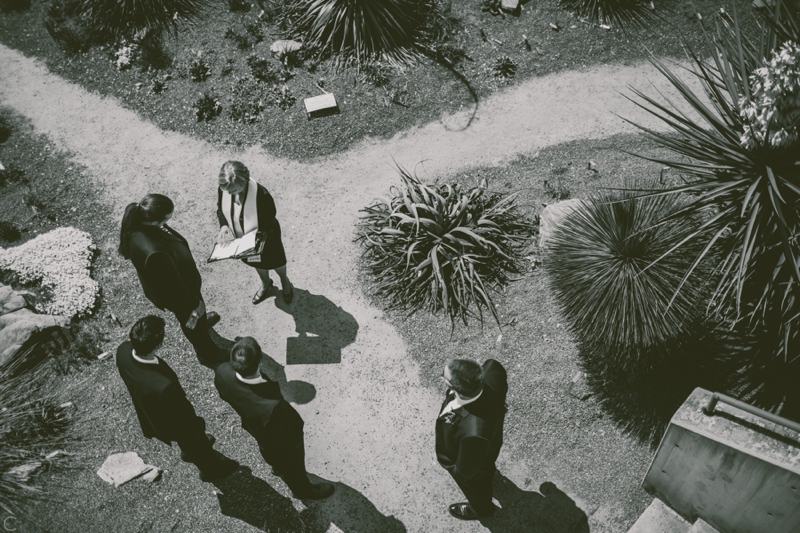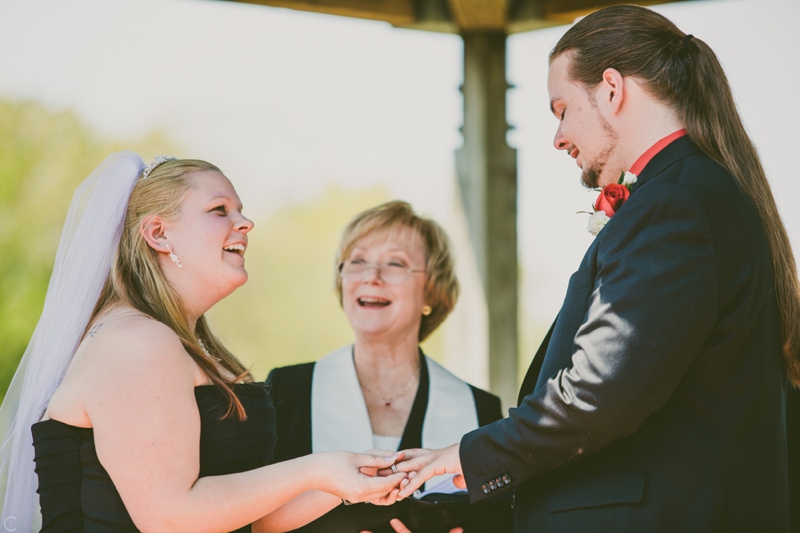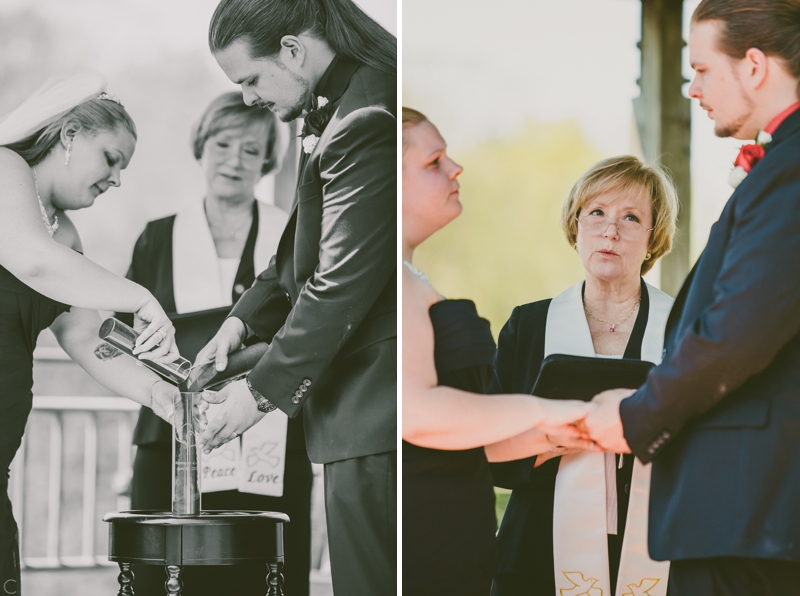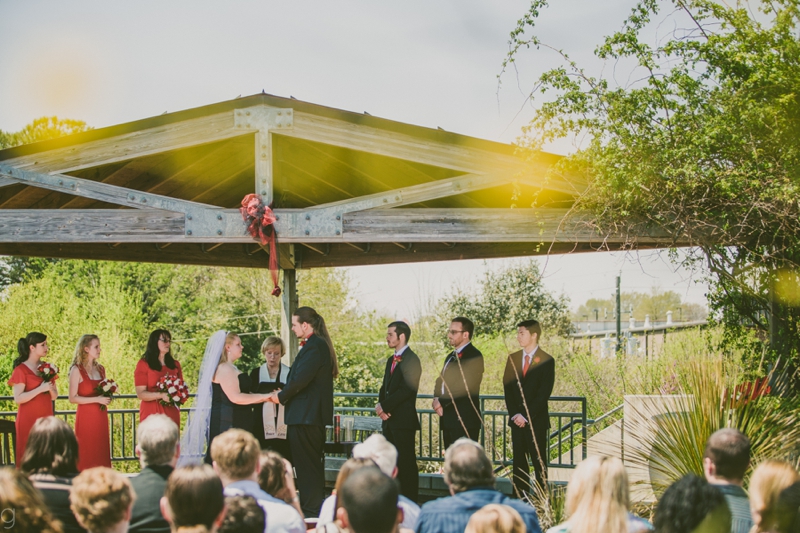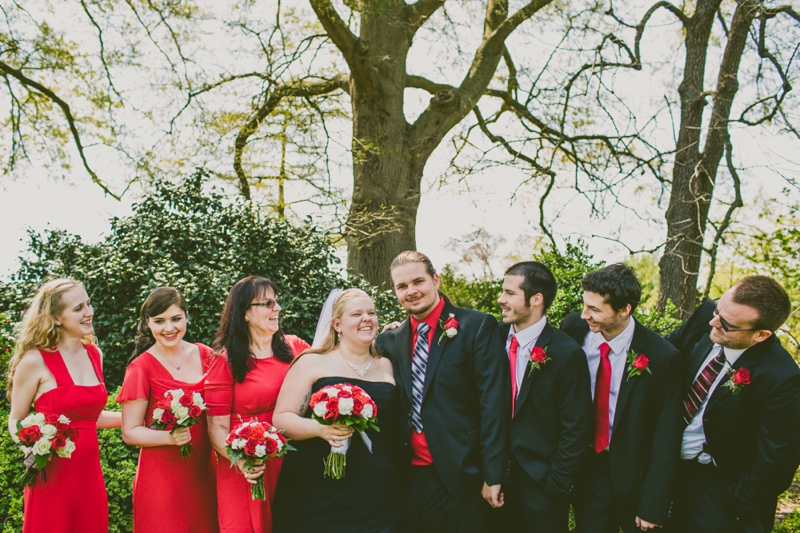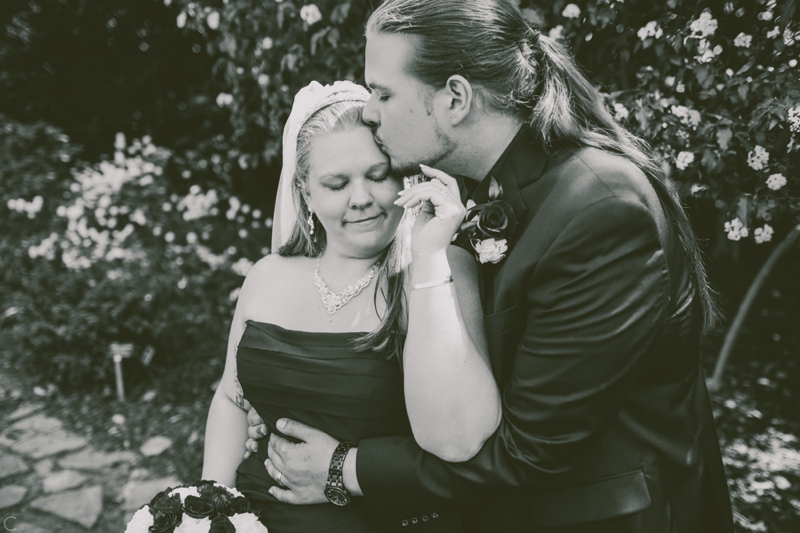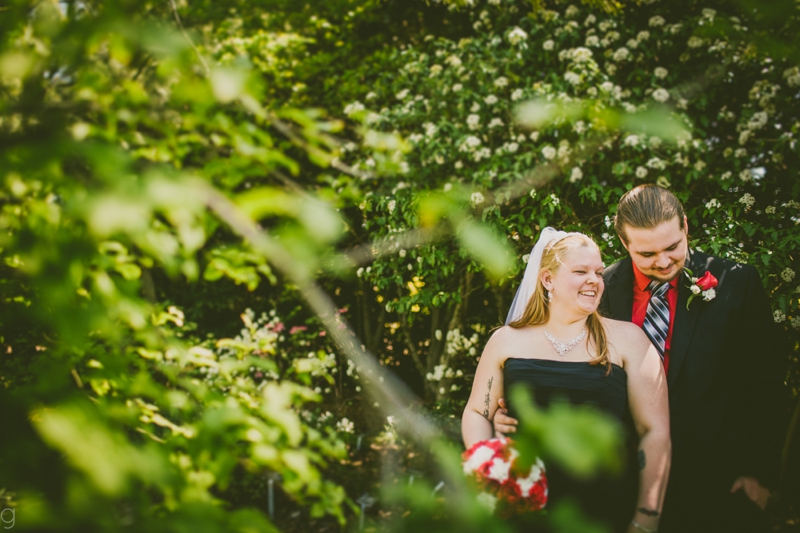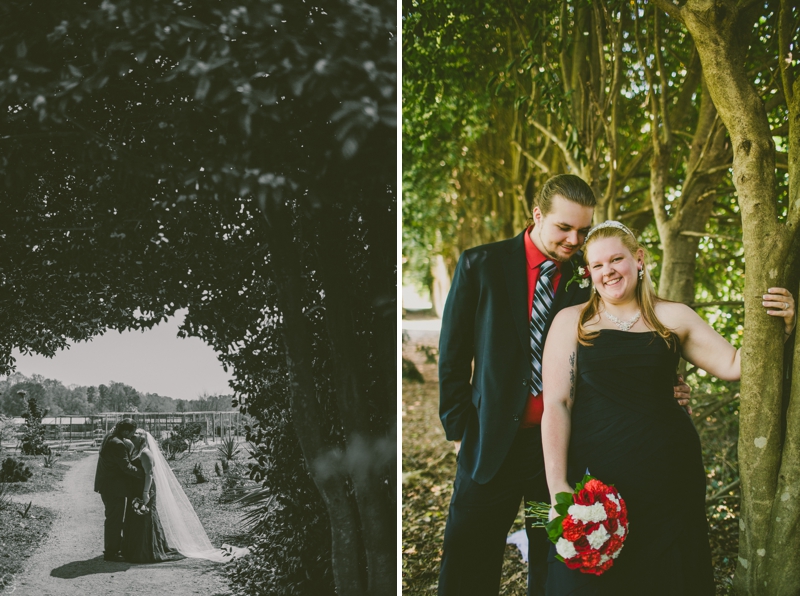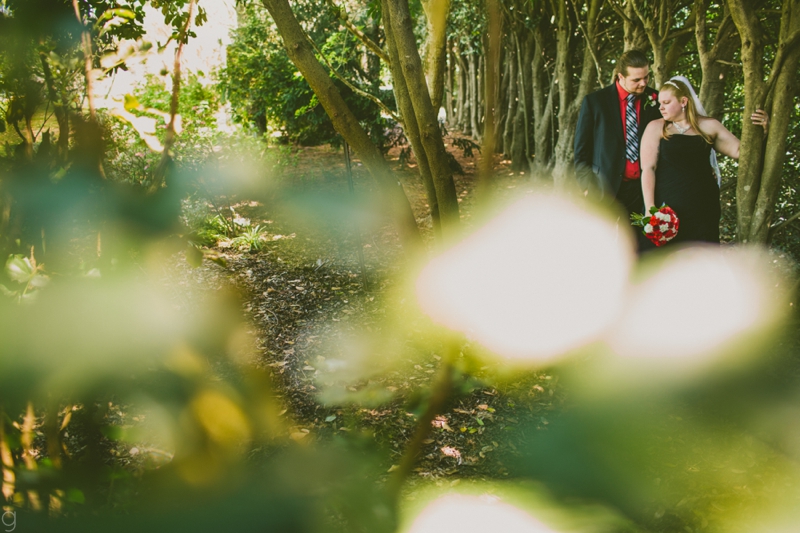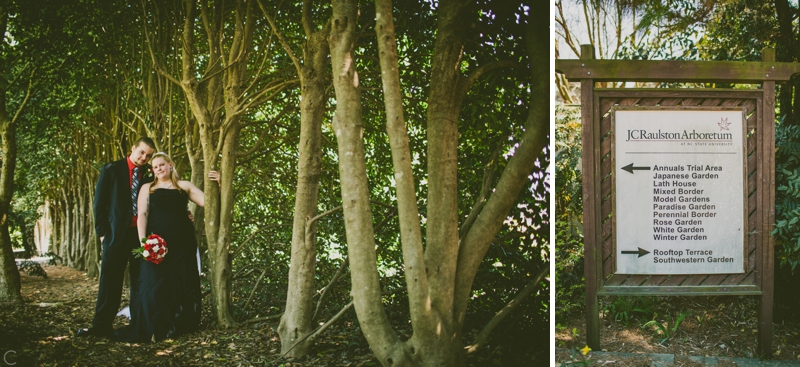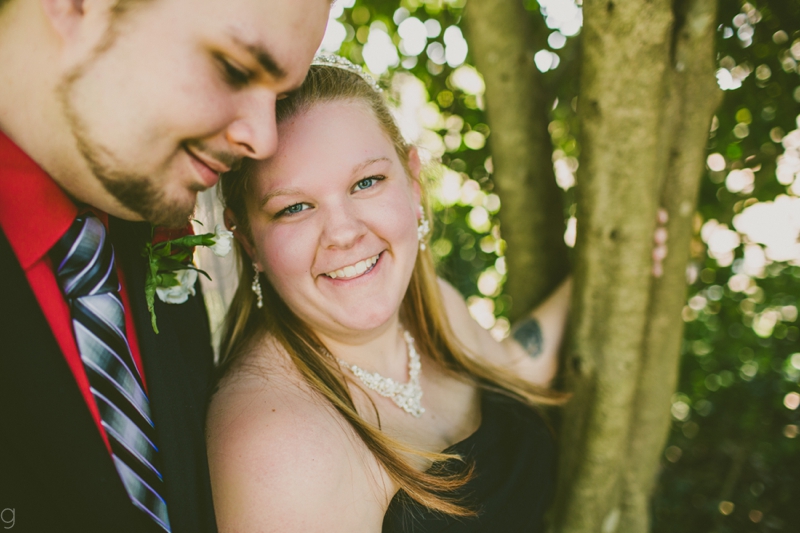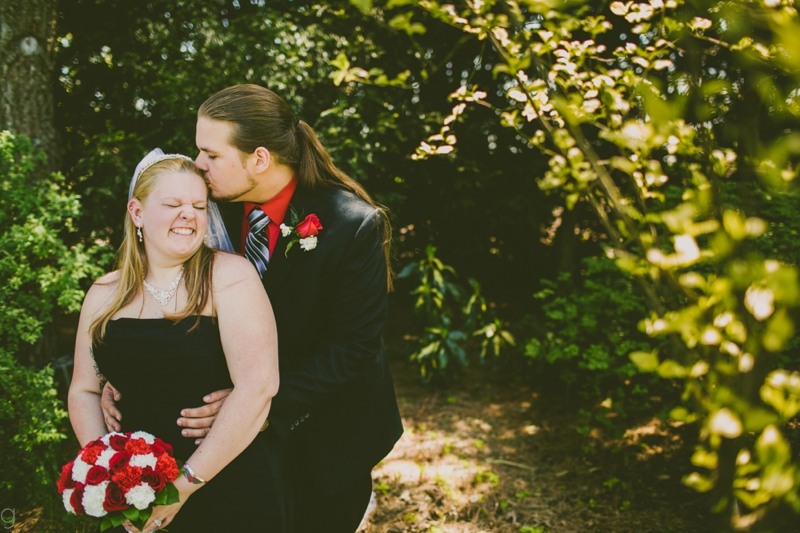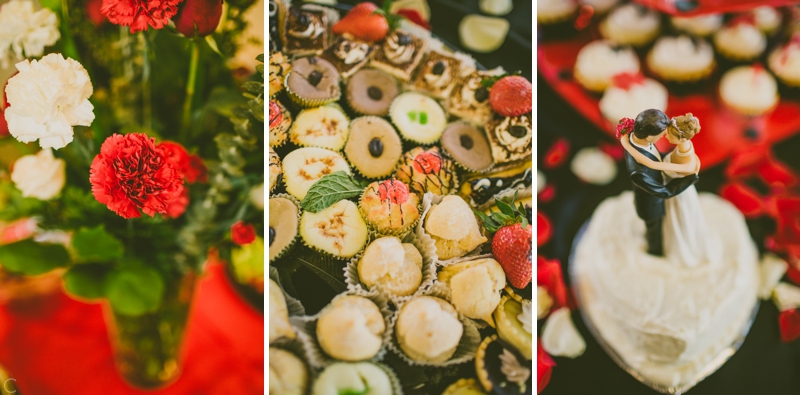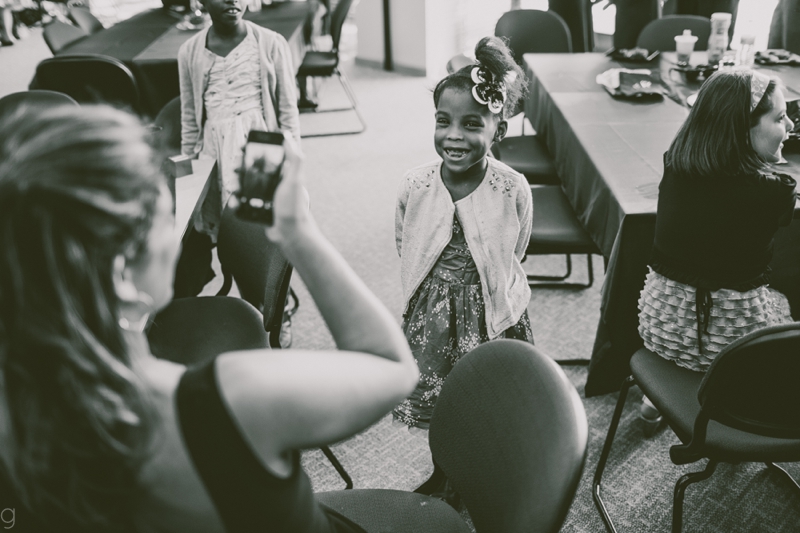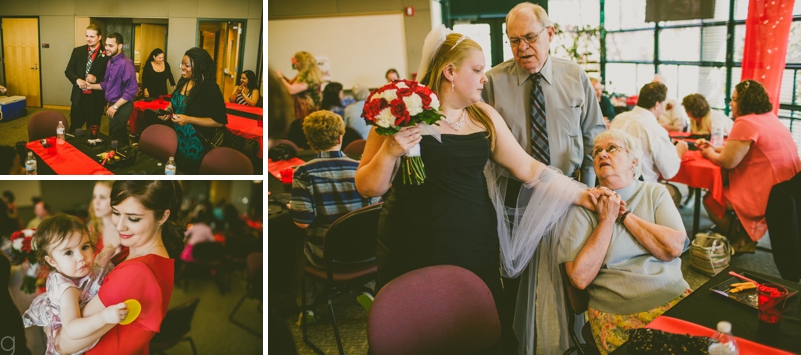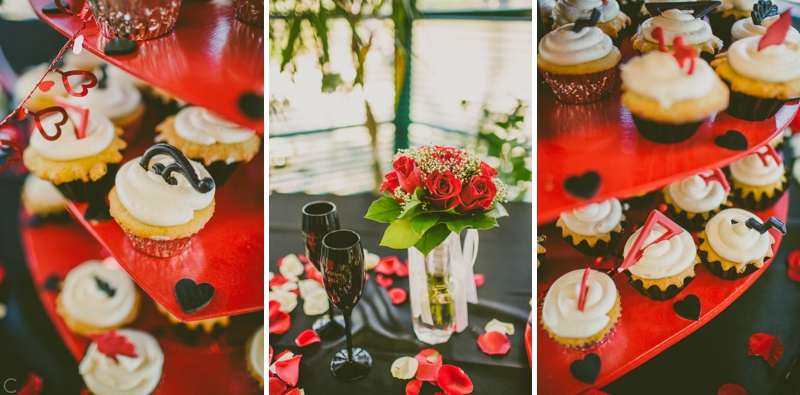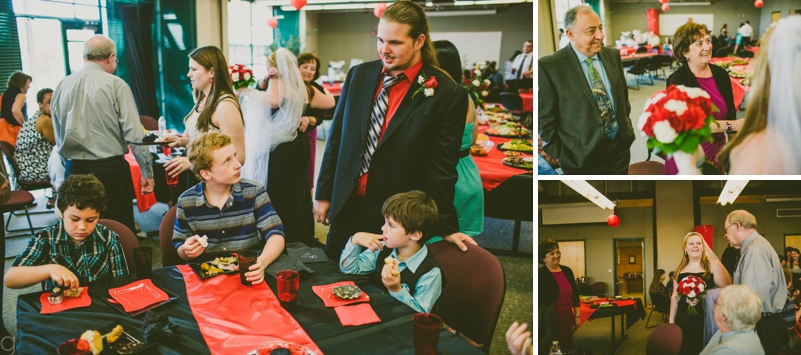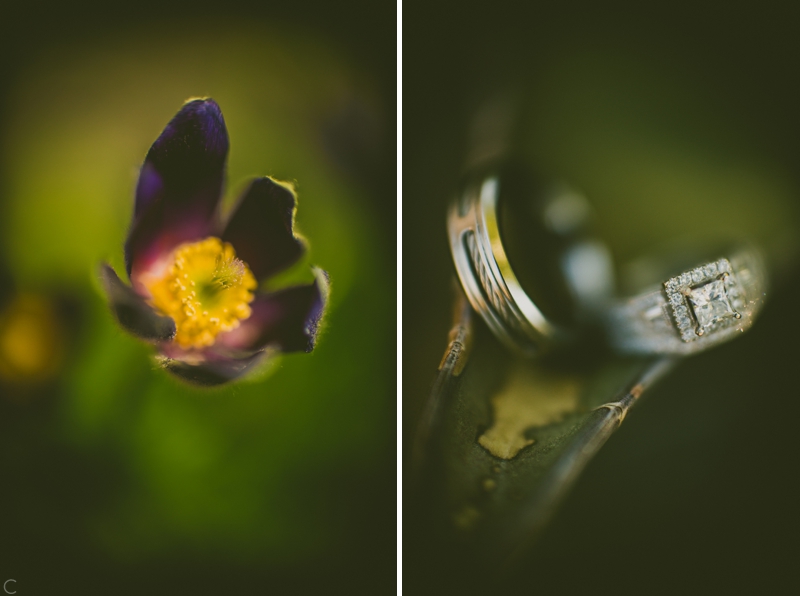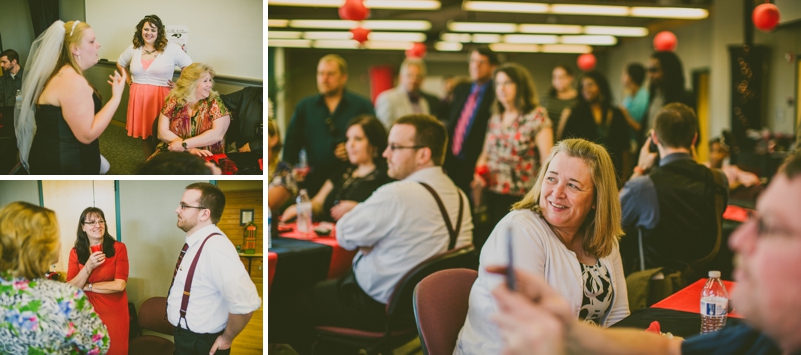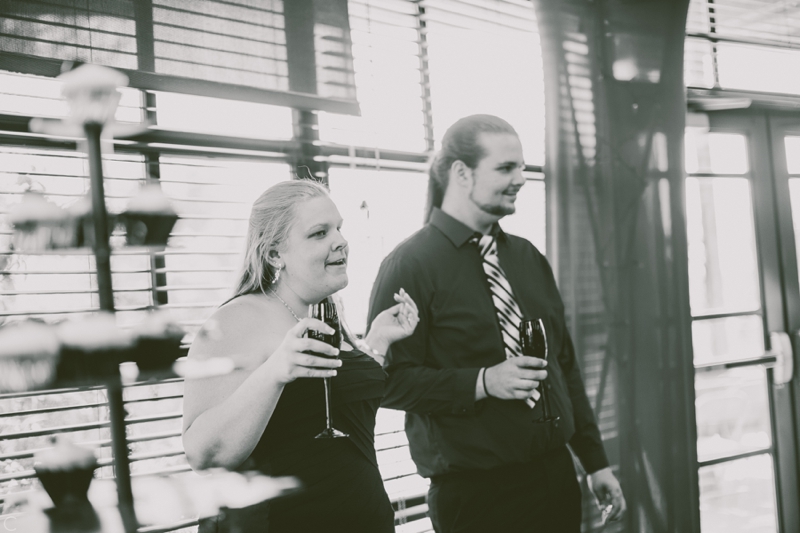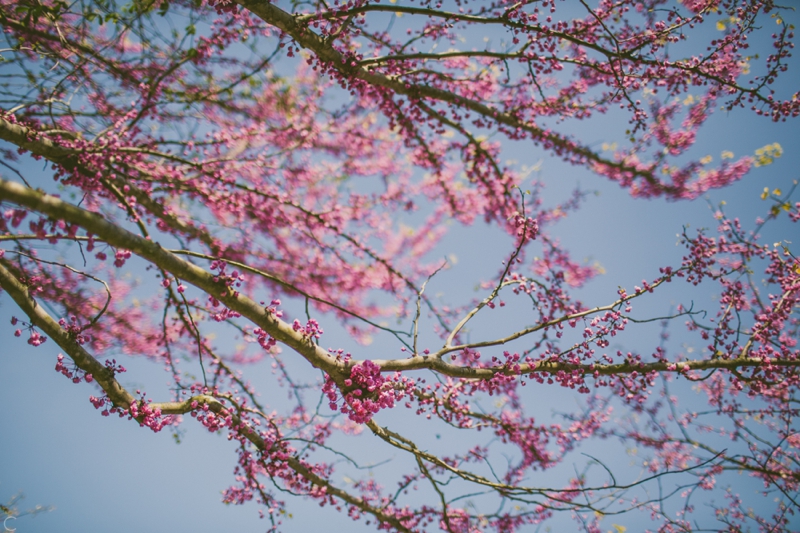 Date: April 12, 2014
Ceremony and Reception Venue: JC Raulston Arboretum // Raleigh, NC
Kristine's Occupation: Receptionist at Cat Clinic
Kevin's Occupation: Delivery driver for Chinese restaurant
How You Met: Kristine went to school with Kevin's two cousins. Kevin saw Kristine's picture on Facebook under the "People you may know" section. He requested to add her and she added him back since "he couldn't be that crazy, she knew his cousins". They started talking and eventually after a few weeks of talking on Facebook and on the phone, they decided to go on a first date. They agreed to meet at the Food Lion up the street from her and they then would drive to "The Upper Deck" (a bar right up the street). Kristine needed some alcohol to calm her nerves, as did he. Once she actually got out of the car and was facing him, she knew he was the one, and he had felt the same way. It was total love at first sight. After some talking they drove to the movie theater to continue their date. And the rest is history.
Vendor Credits: Officiant – Rev. Barbara Lodge | Florist – The Blossom Shop | Cupcakes – Kristine and her mother | Caterer – Food Lion & Harris Teeter