This wedding was an absolute blast. Lori and Rachel, who have been in incredibly good spirits in every interaction we've ever had with them, were having an obviously great time without worry or stress despite high winds (seriously, seriously windy), abnormally cold temperatures (seriously, seriously cold, especially for April), and having to put their wedding under a tent because of the aforementioned things. They just didn't care. Well, not that they didn't care, but rather – they were focused on the right thing (each other) instead of worrying about anything else, and they let the wedding day chips fall where they may.
And they fell wonderfully! They laughed and smiled for 98% of the day, and Lori fist pumped and made this expression of complete success for the remaining 2%. Their wedding party was also a delight to work with, and we had encountered their lovely officiant Meg at a previous wedding where she made the cupcakes! Small world. Super happy to have been a part of this wonderful couple's day, and excited to return to The Cookery for more weddings this year! This was our first time there and we can say with authority that it's awesome. Check out the awesome below in 5, 4, 3, 2…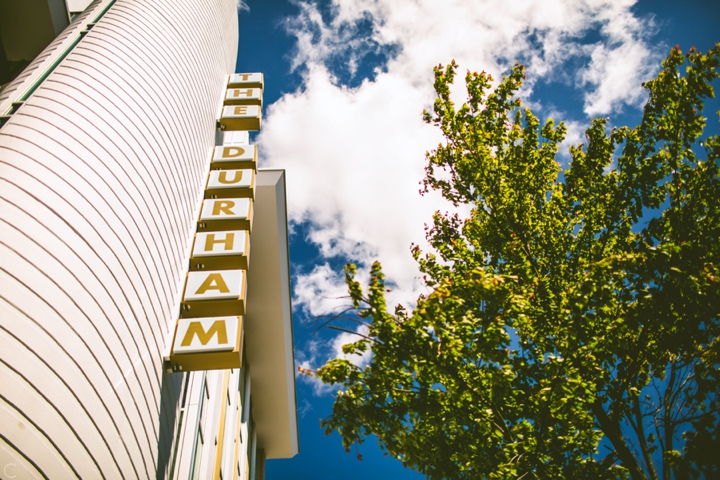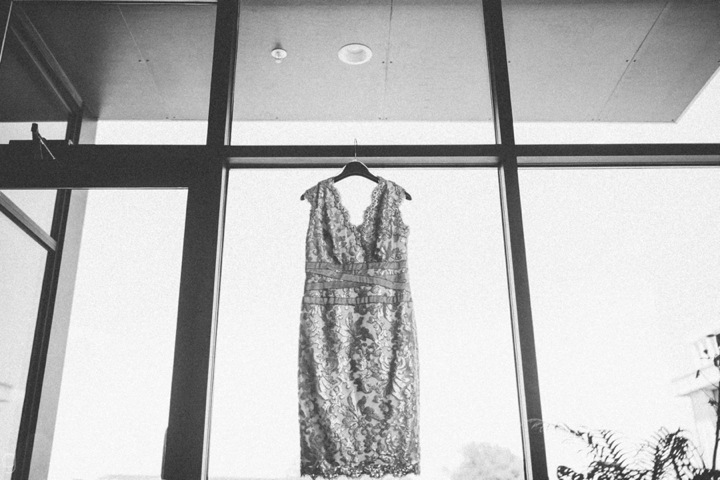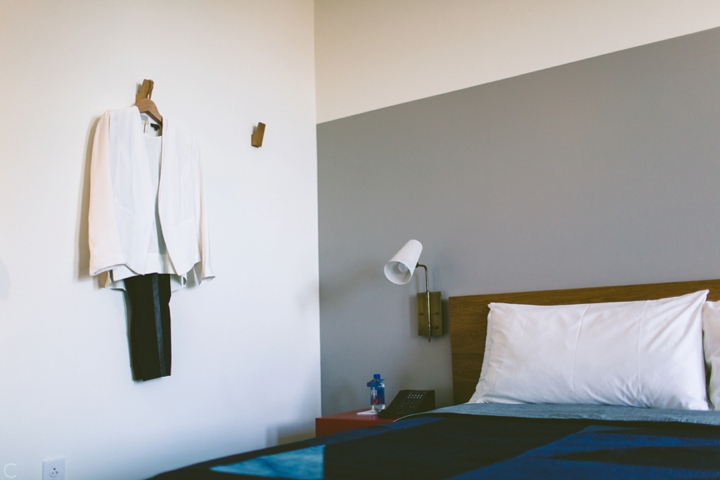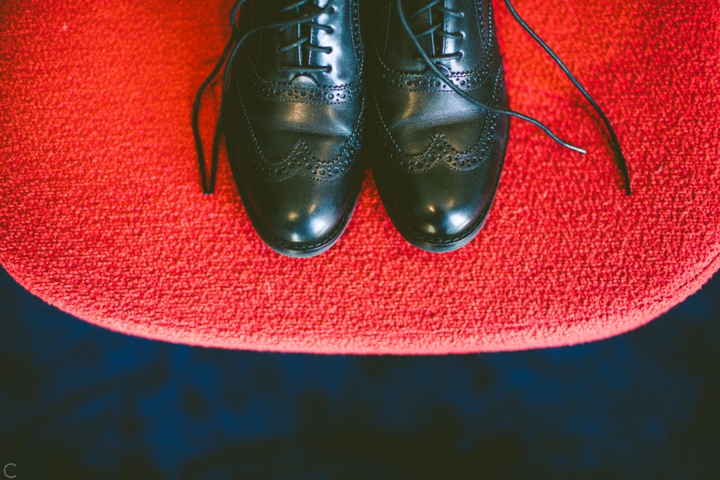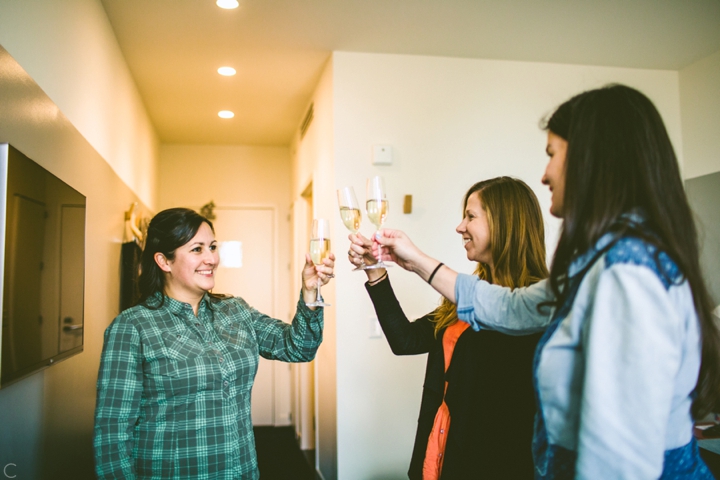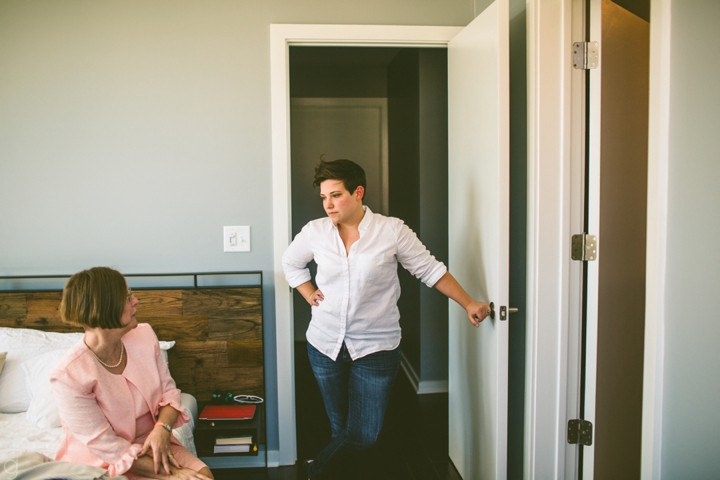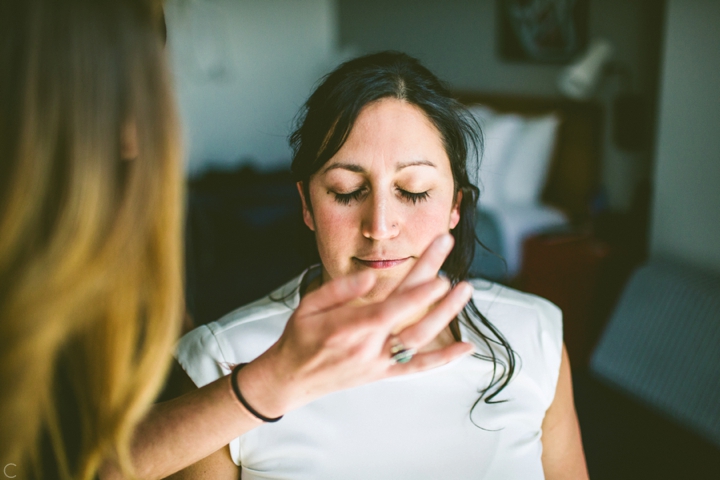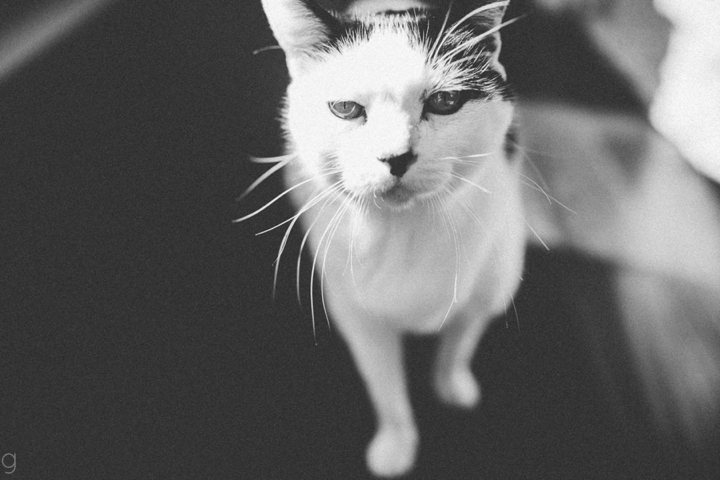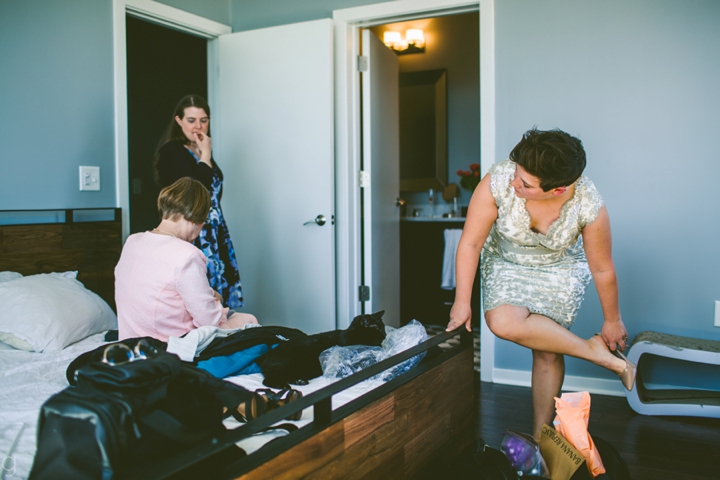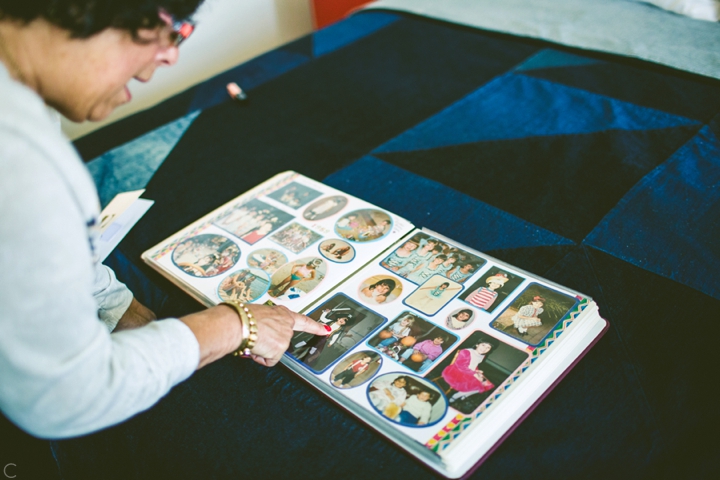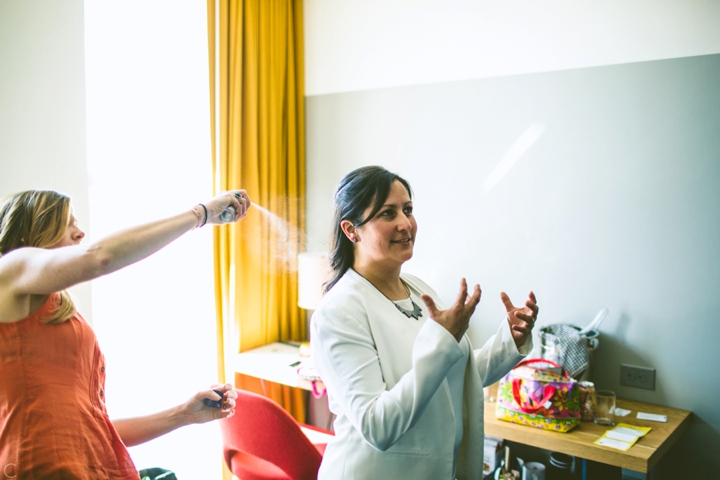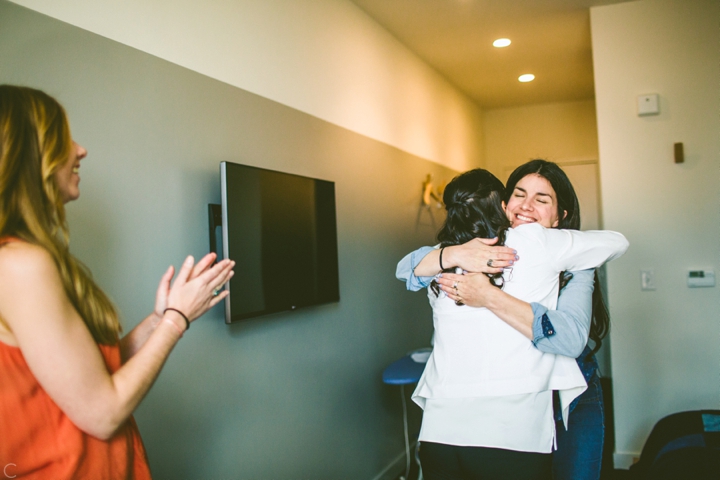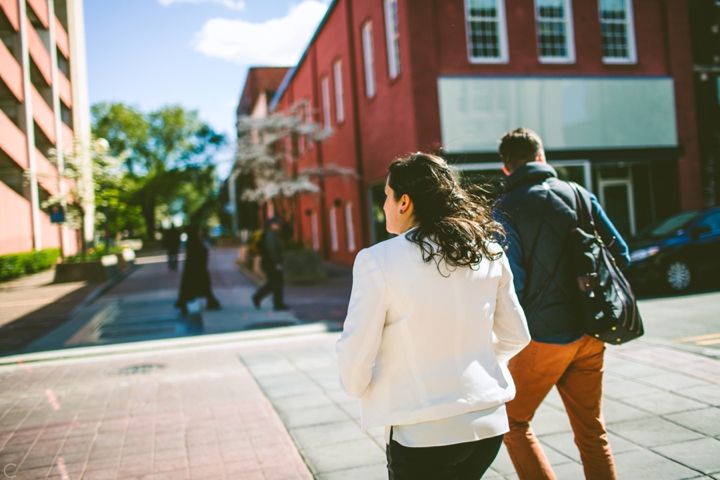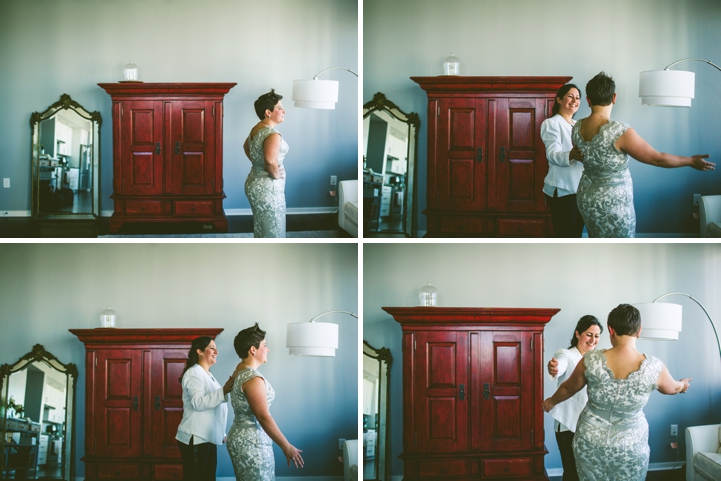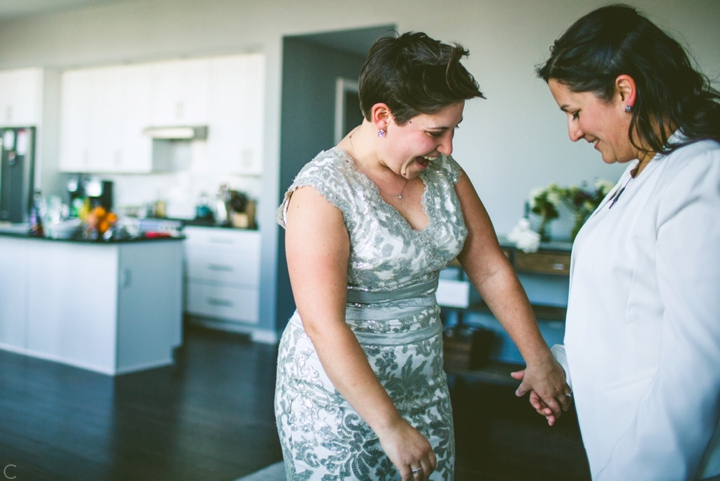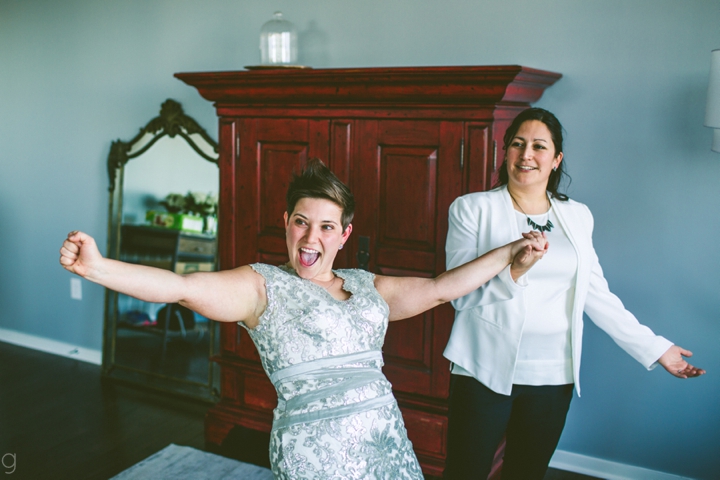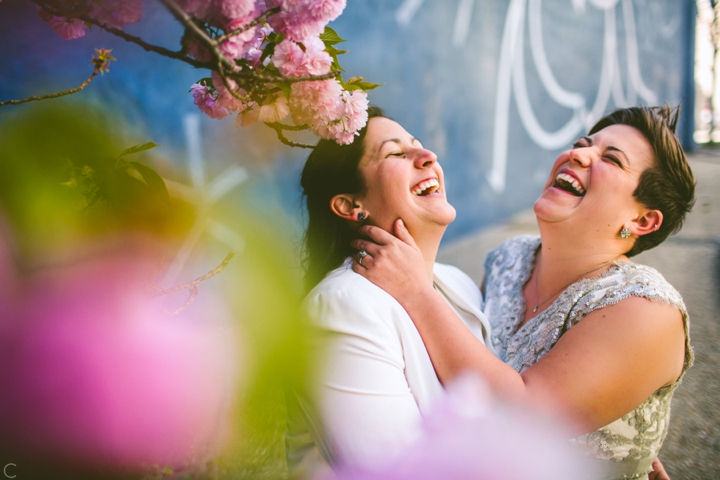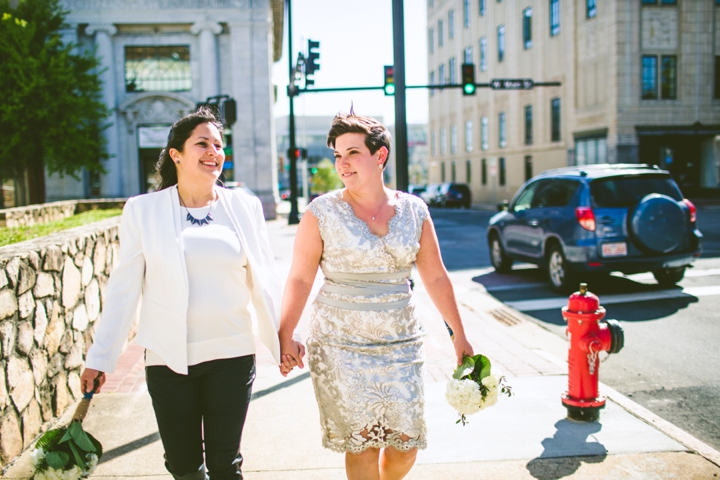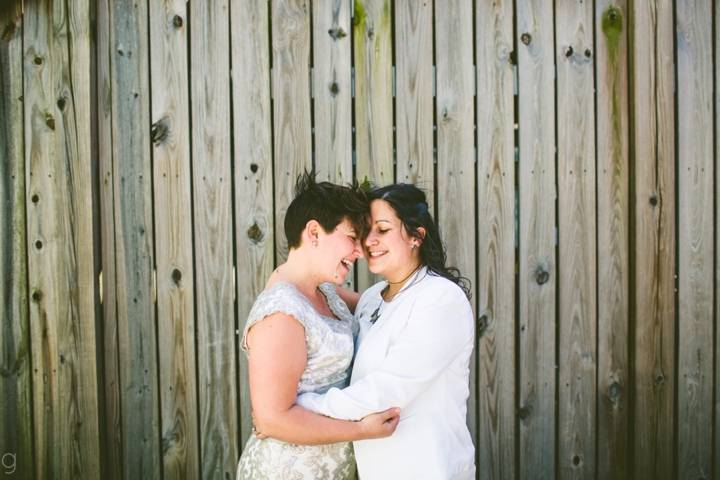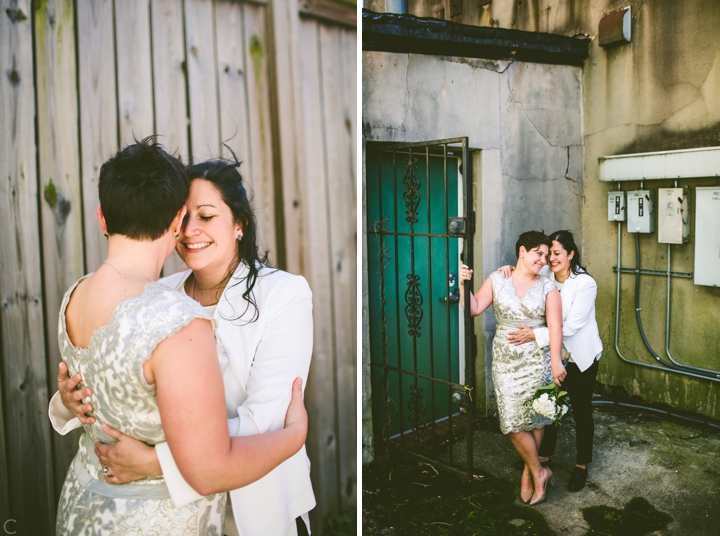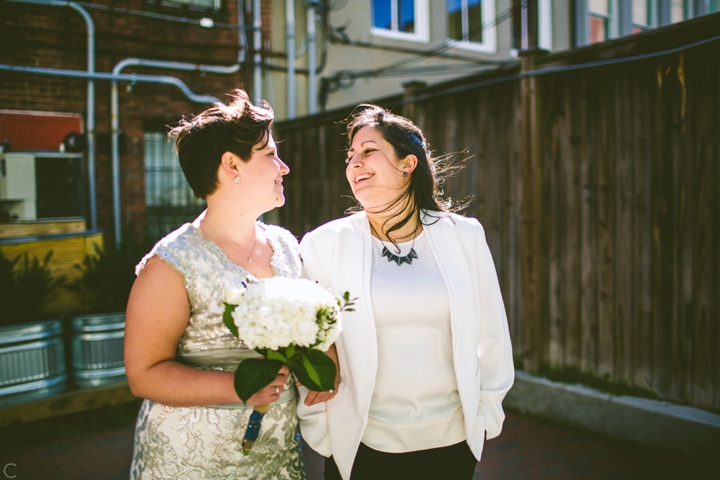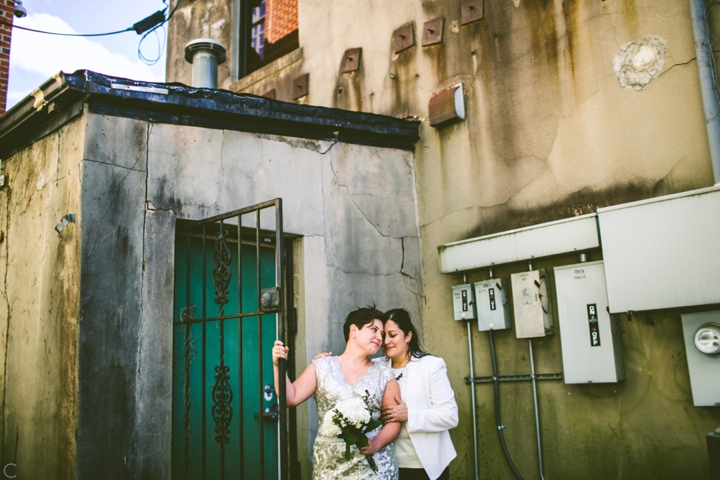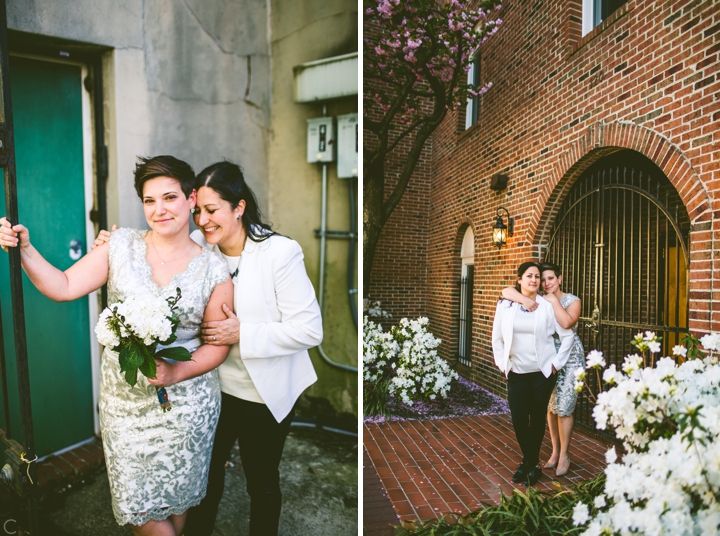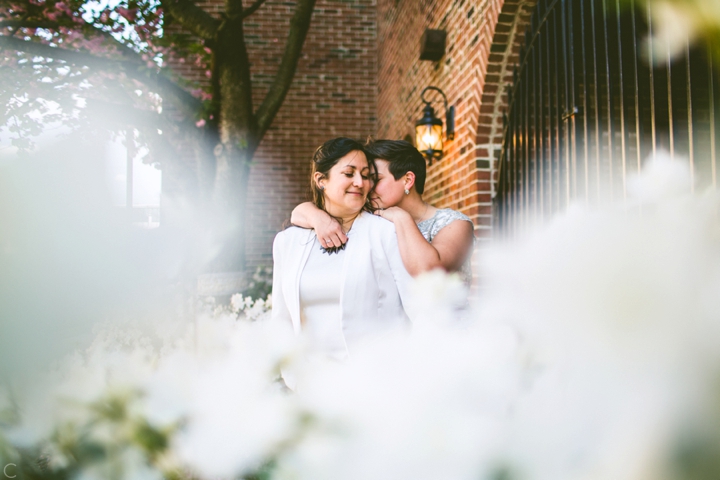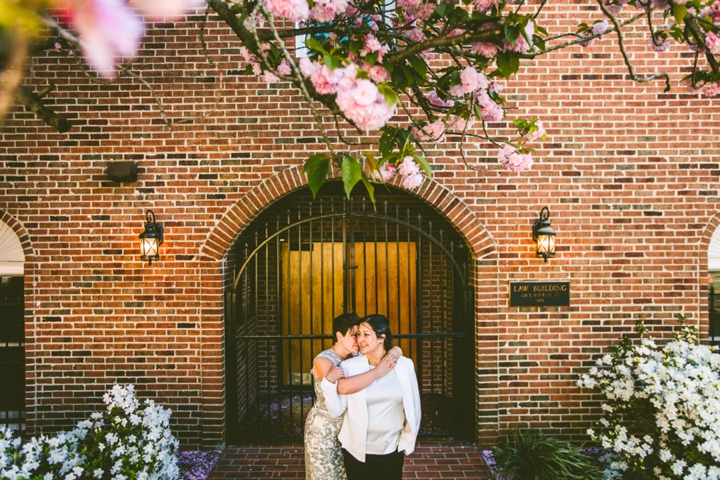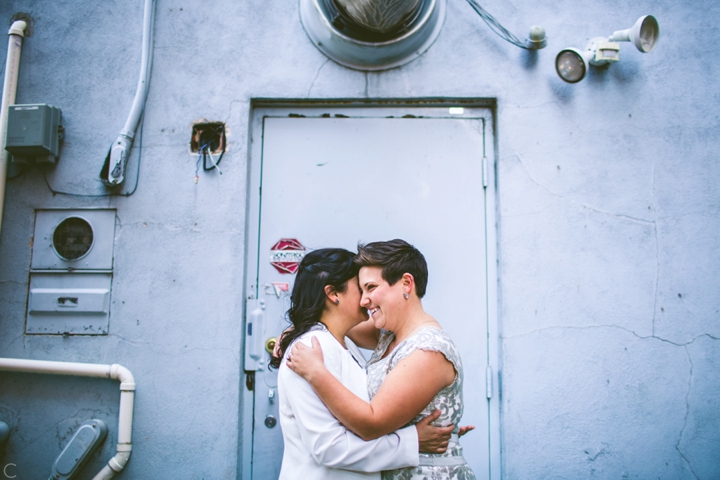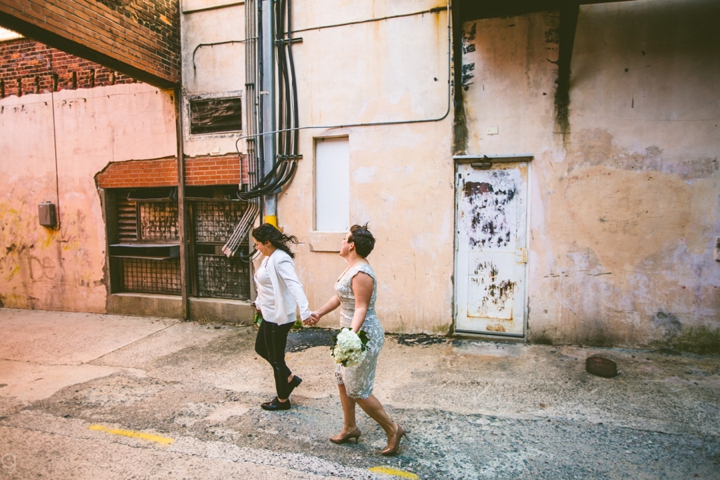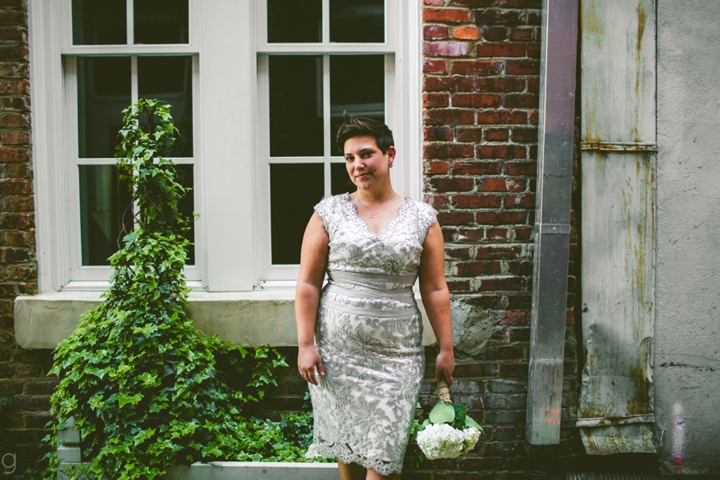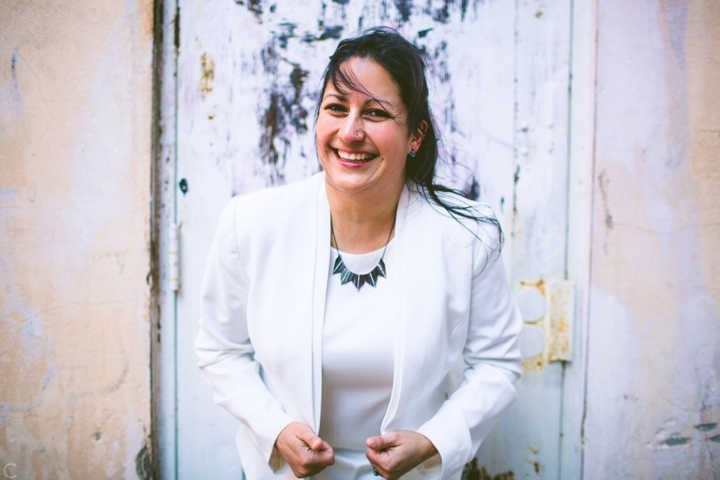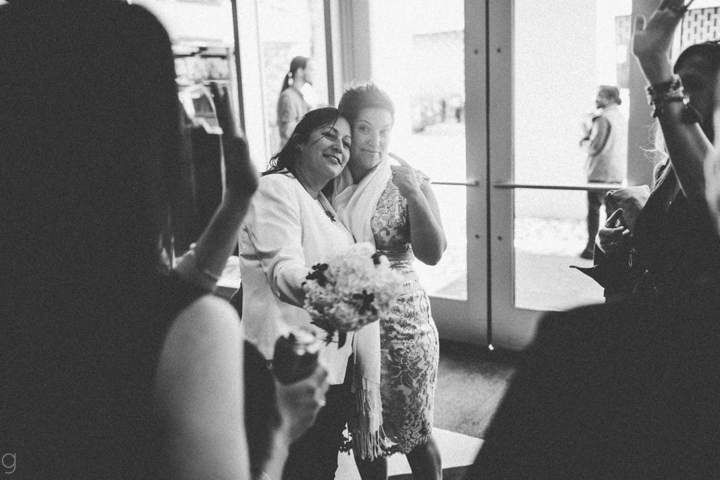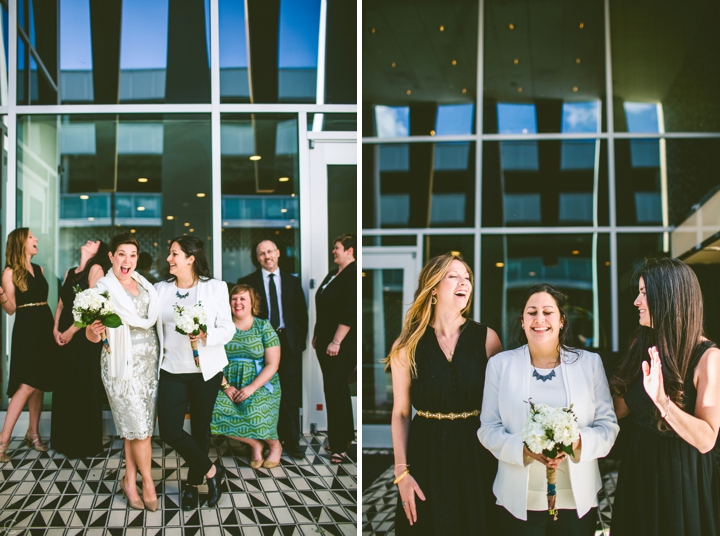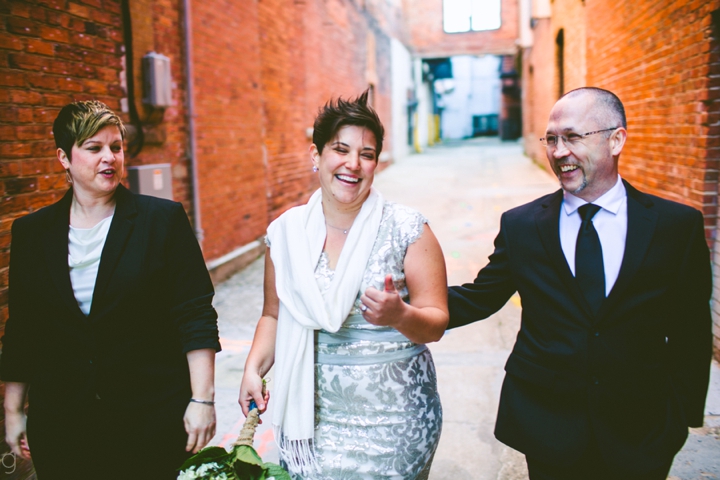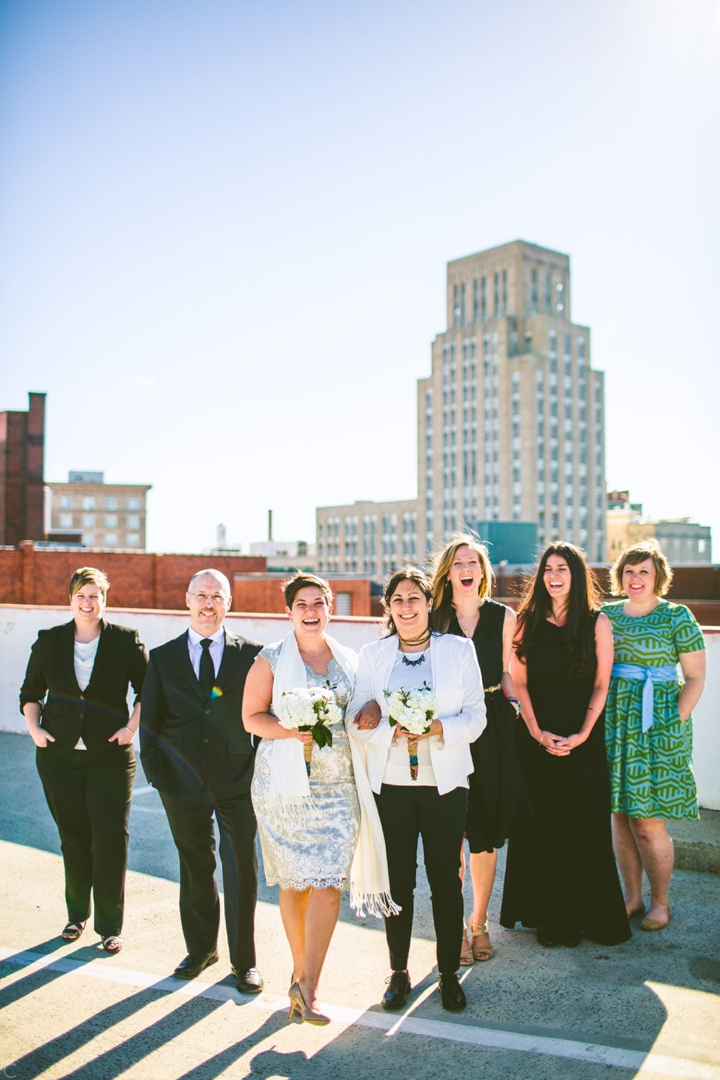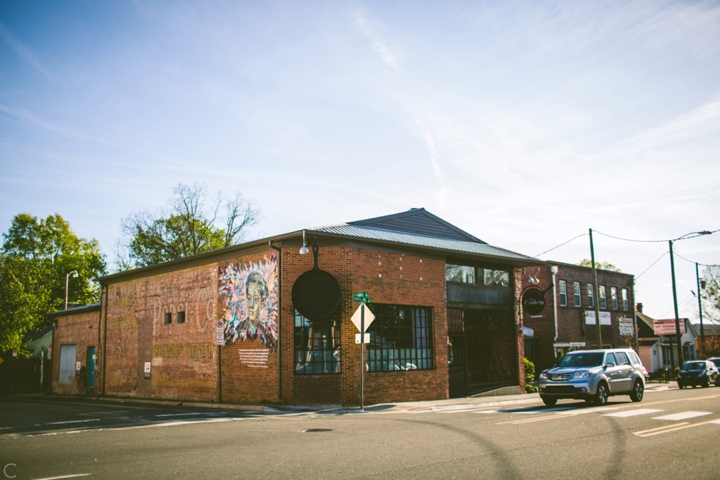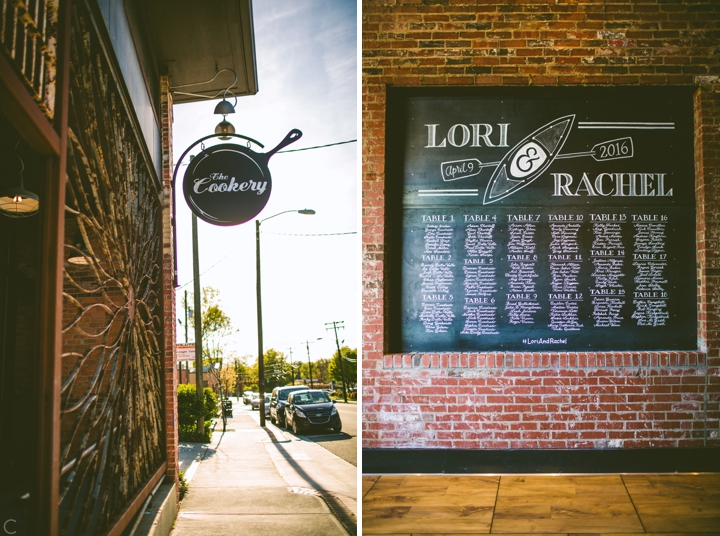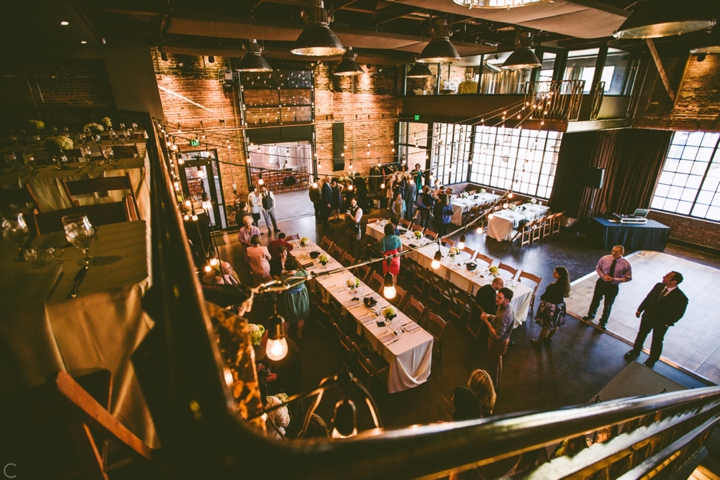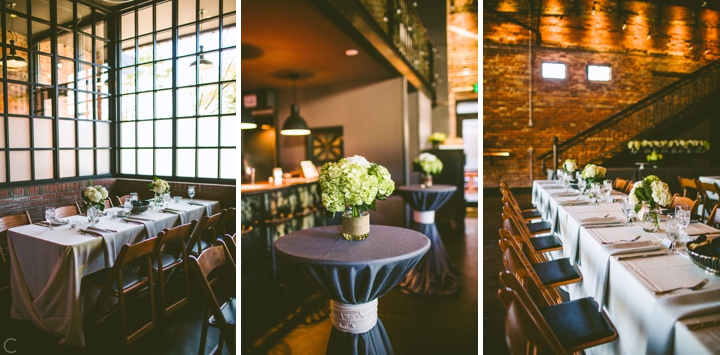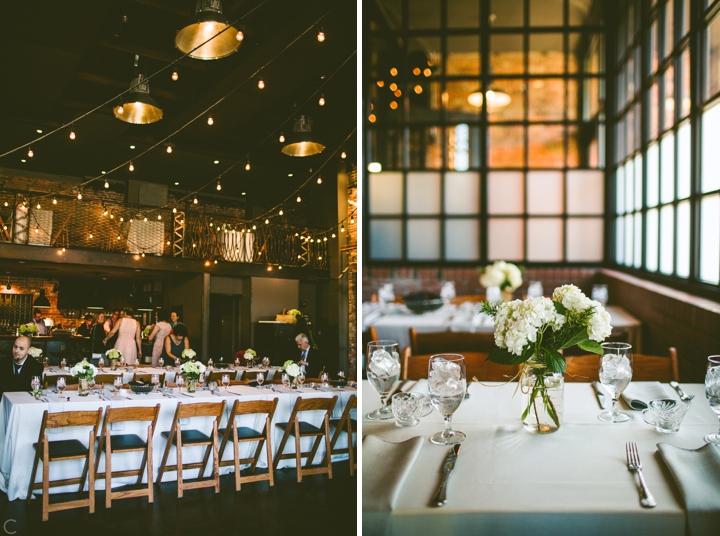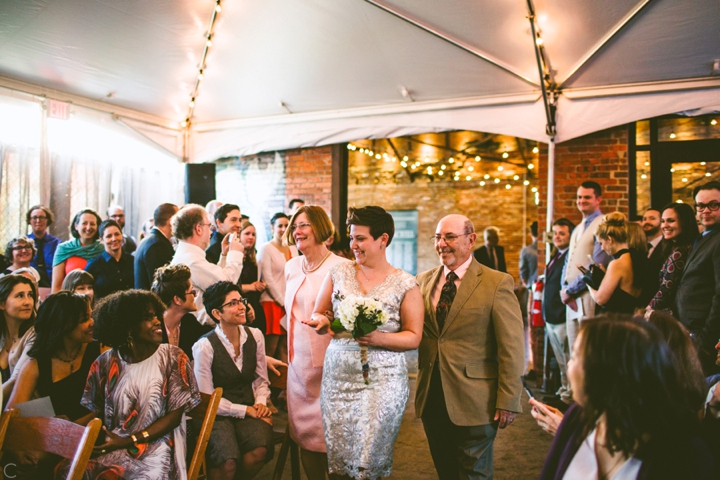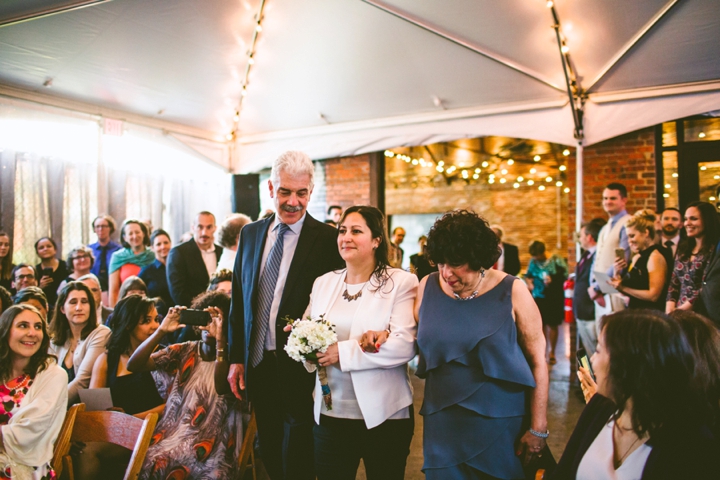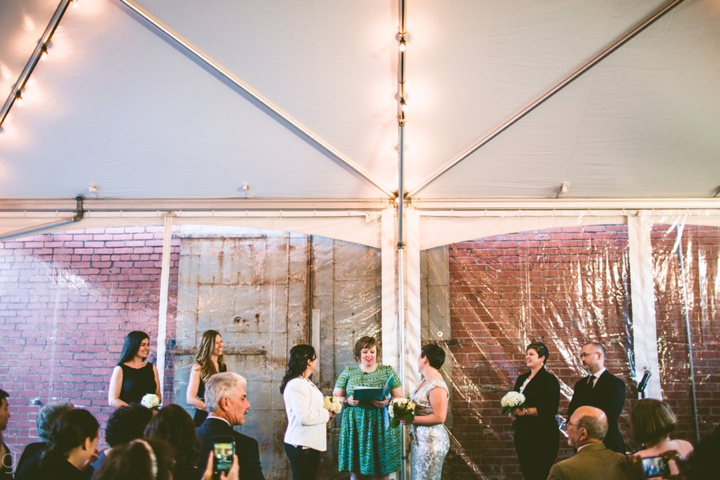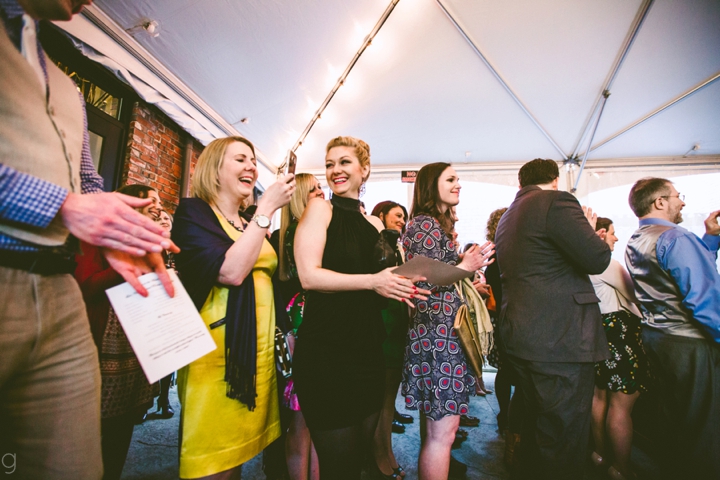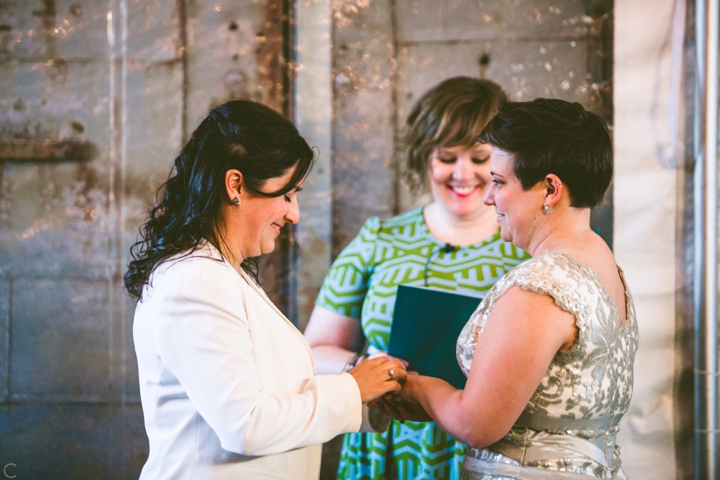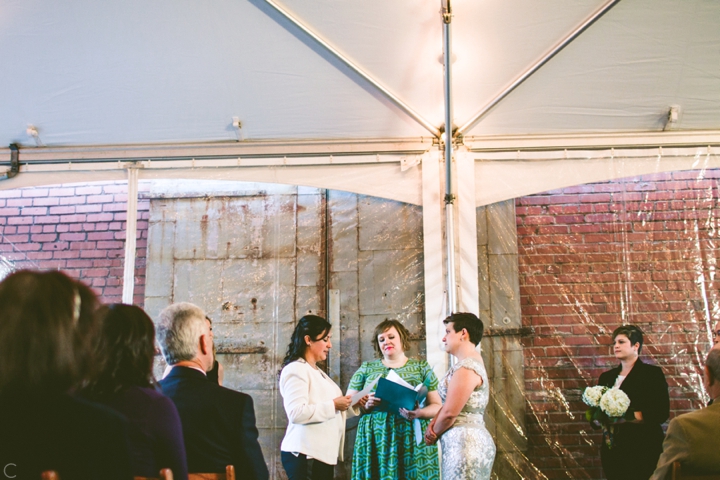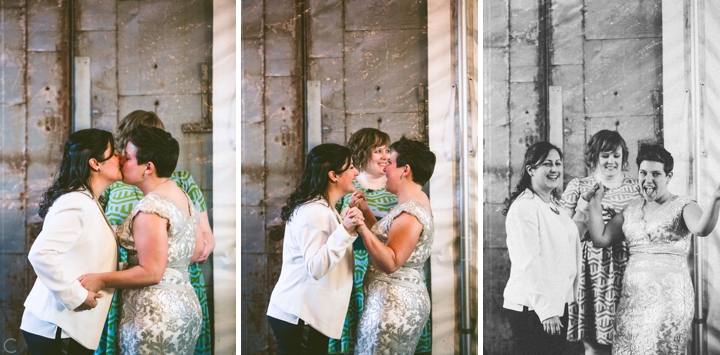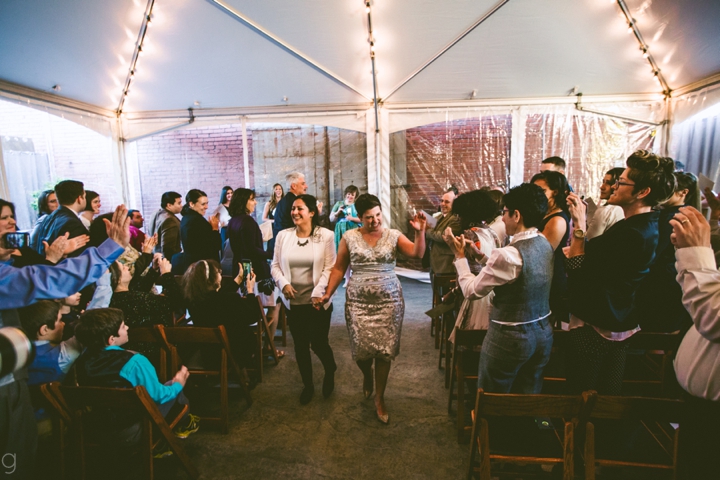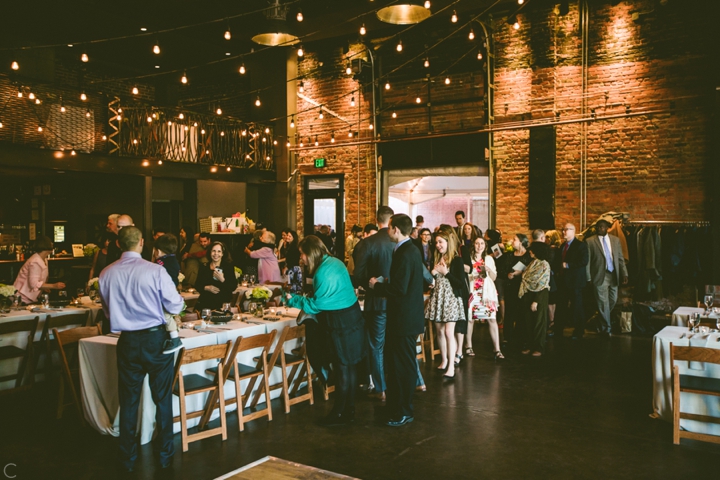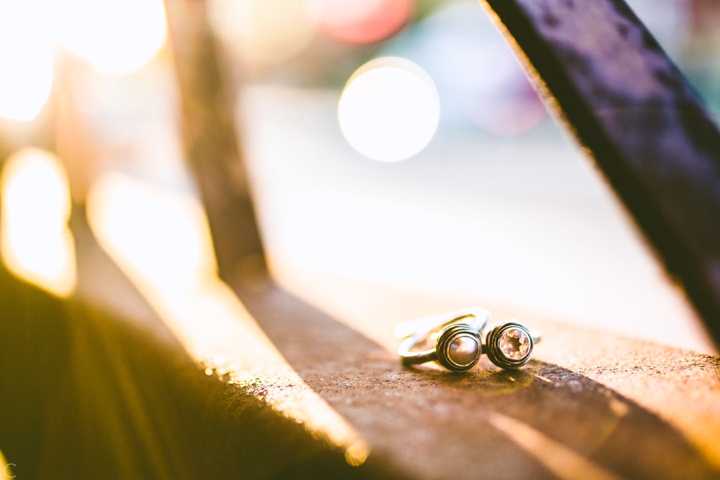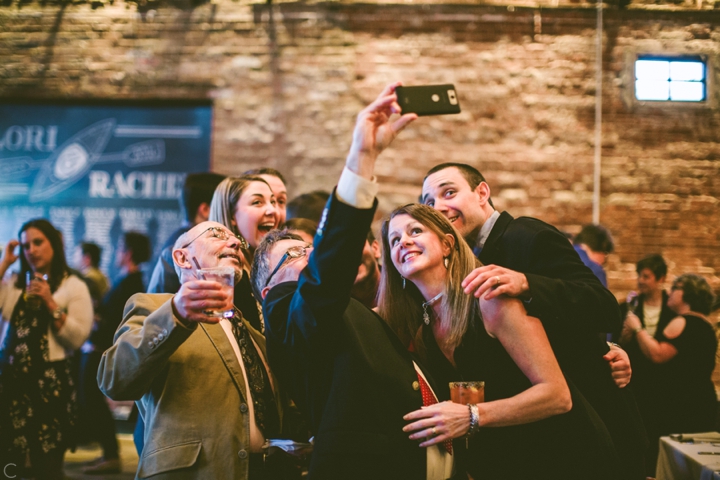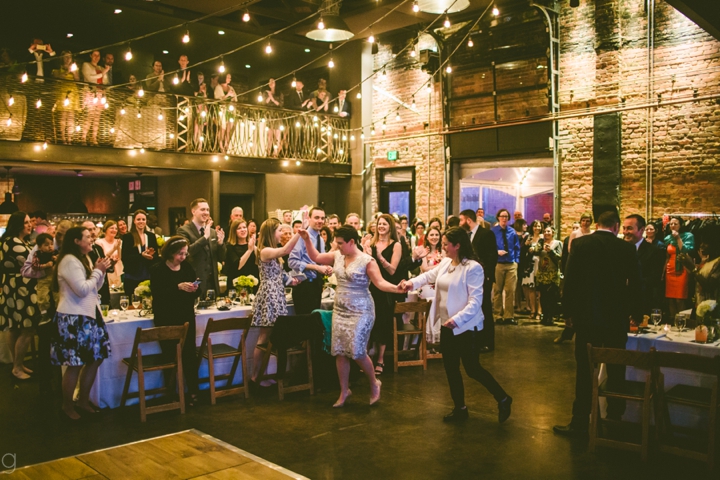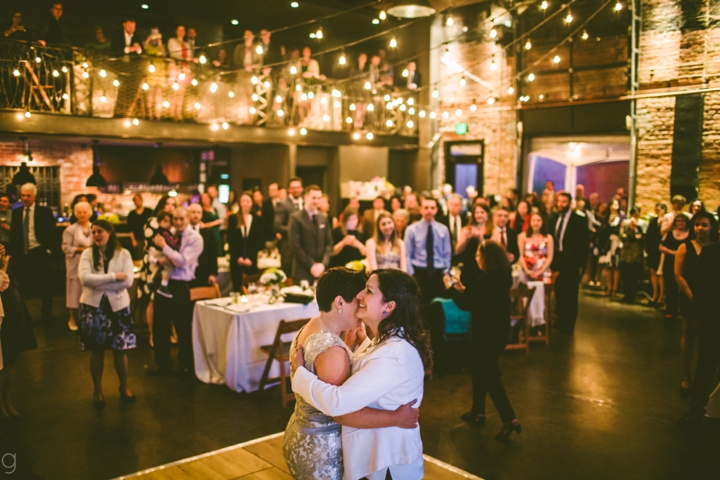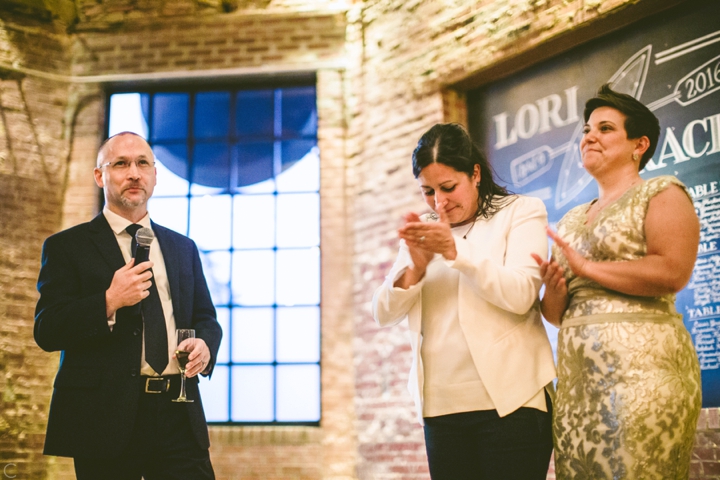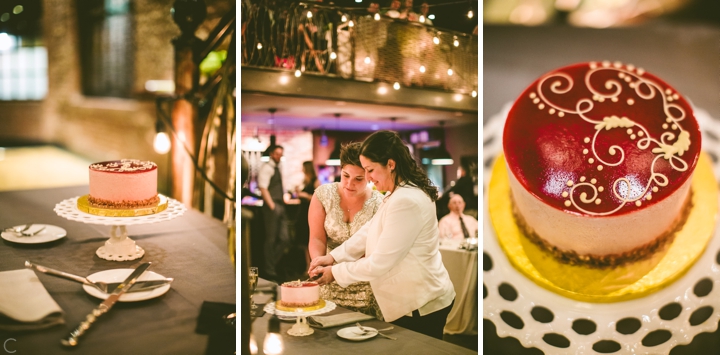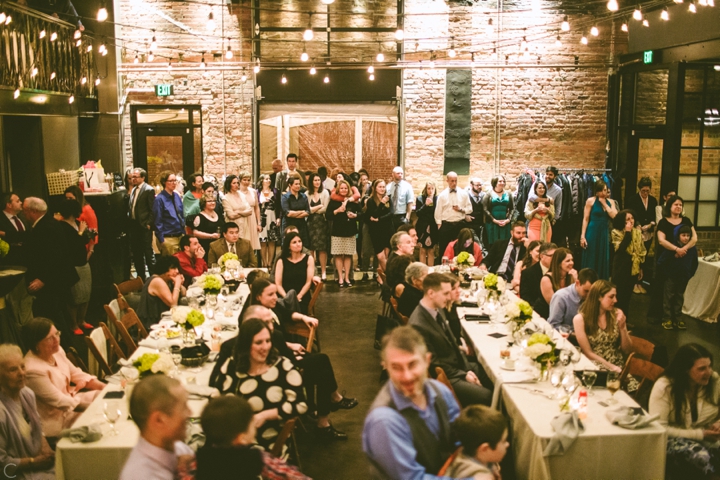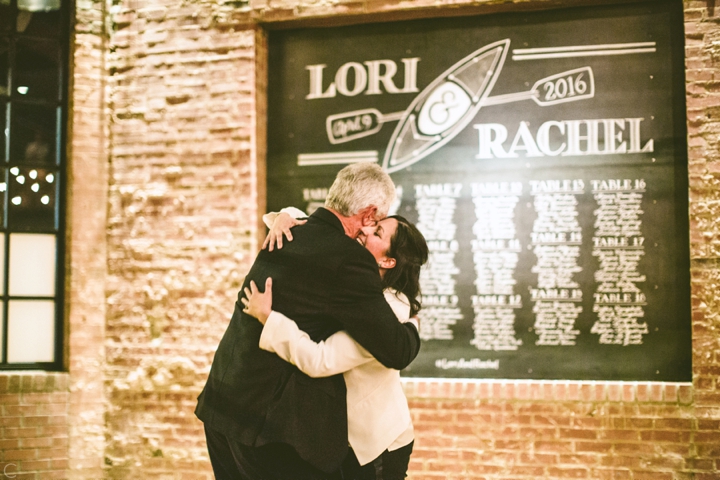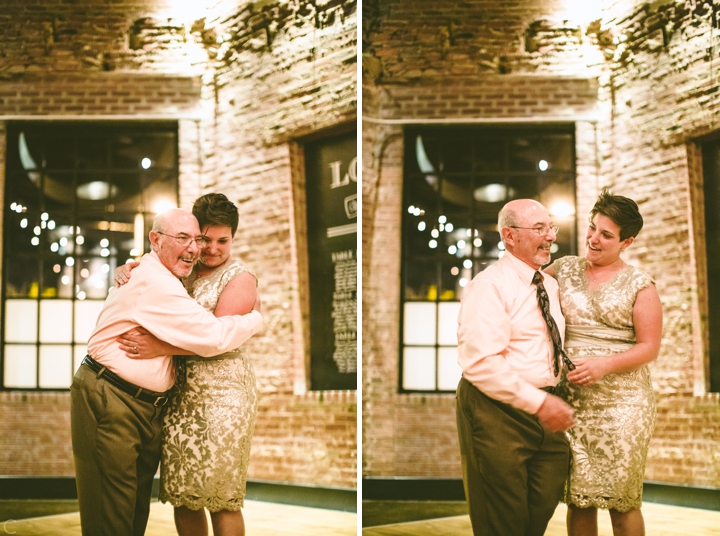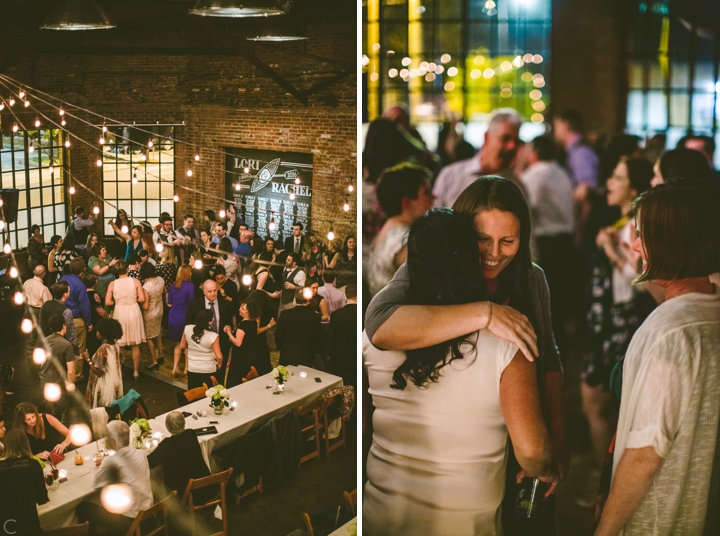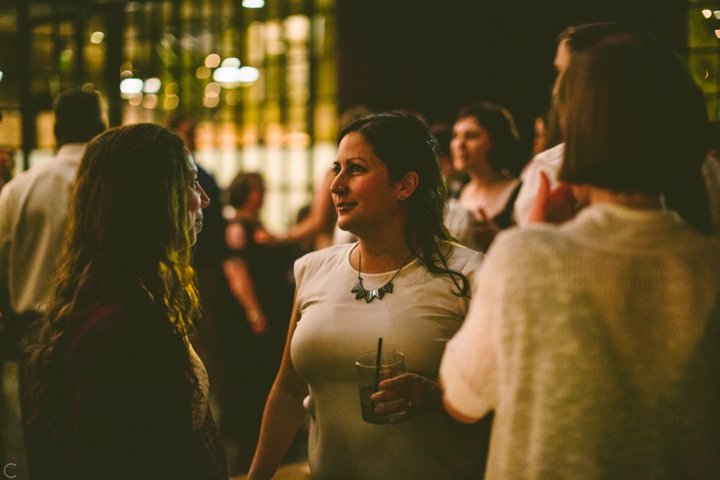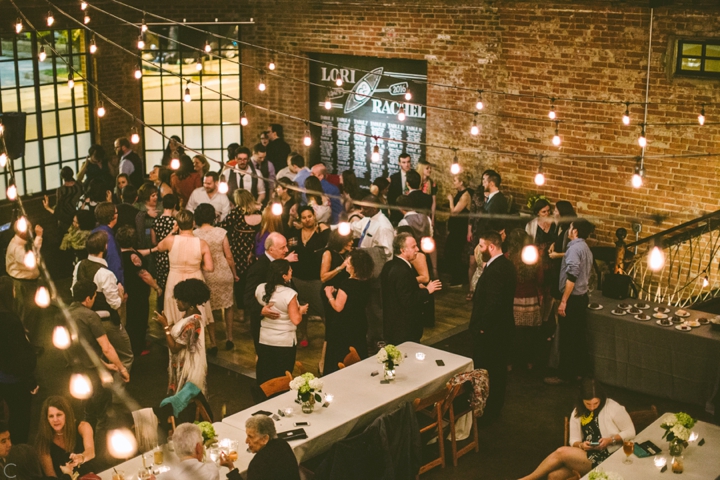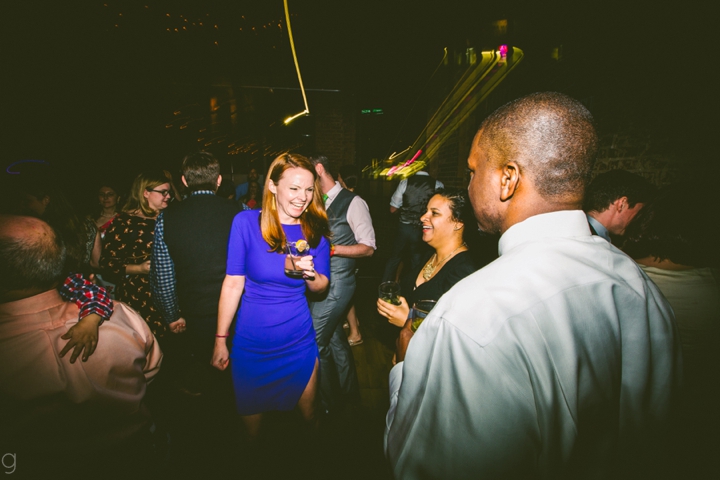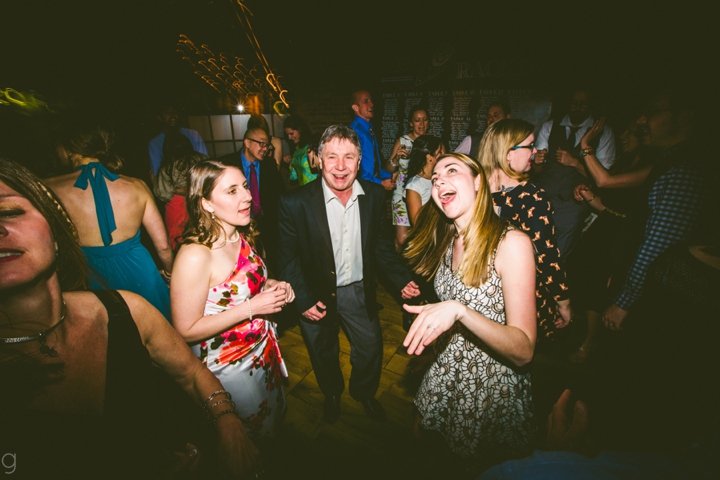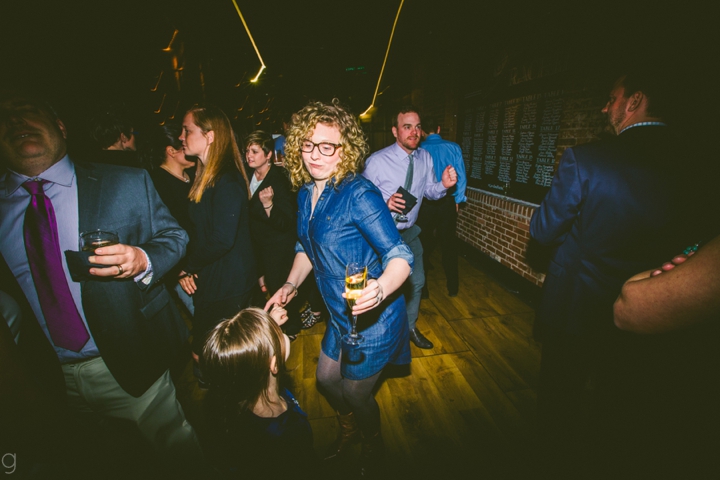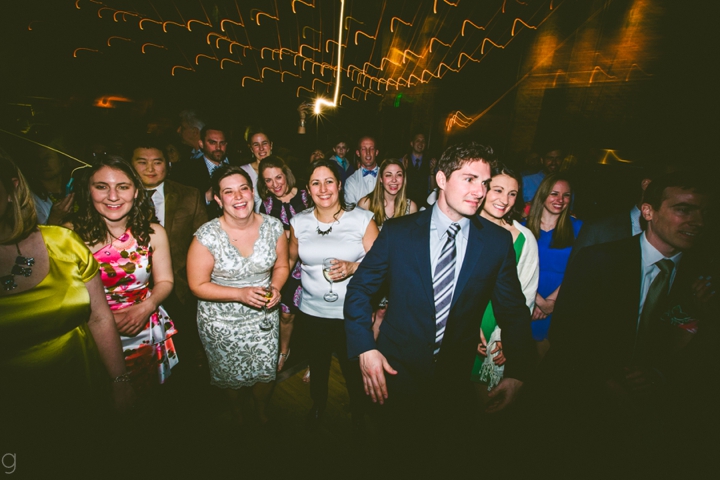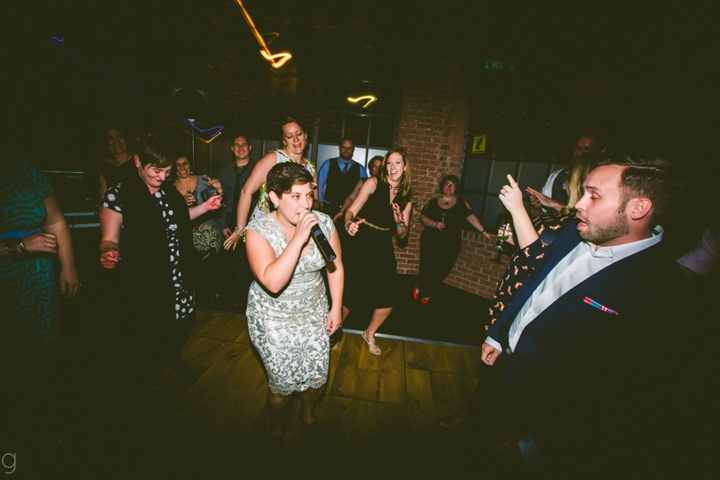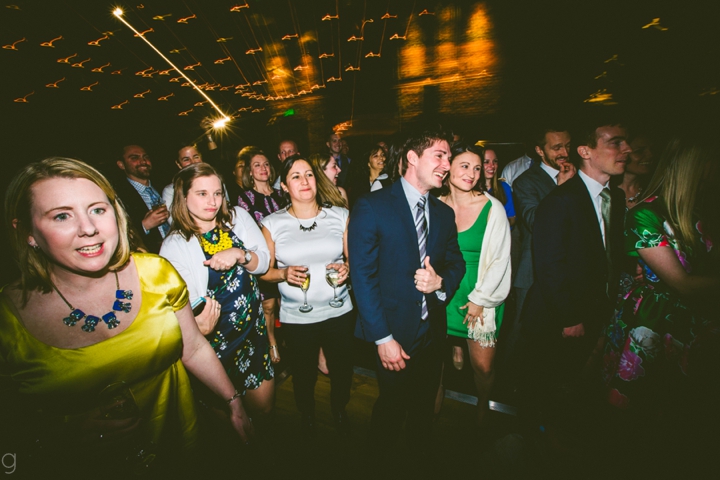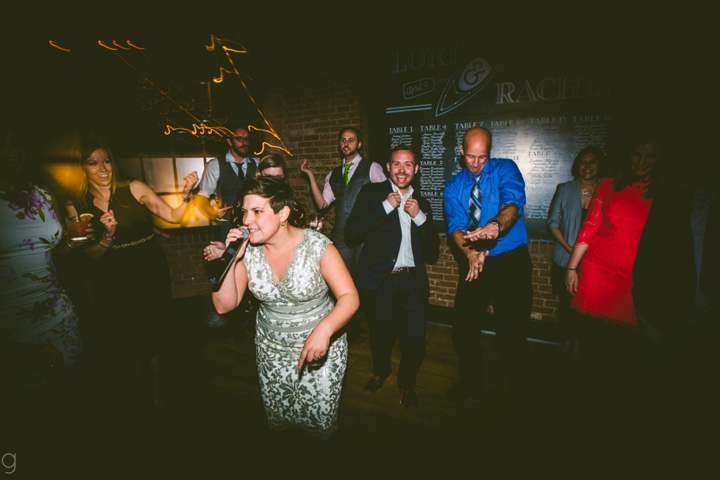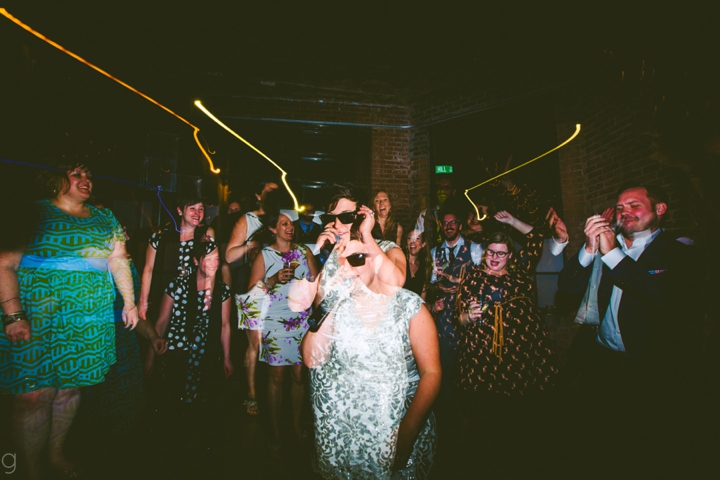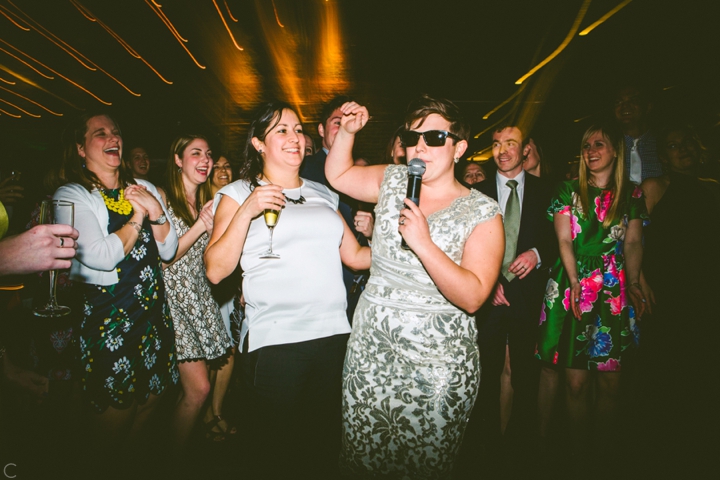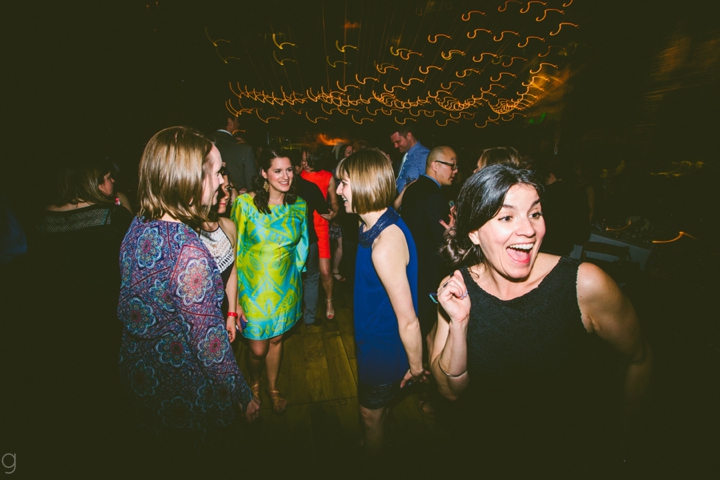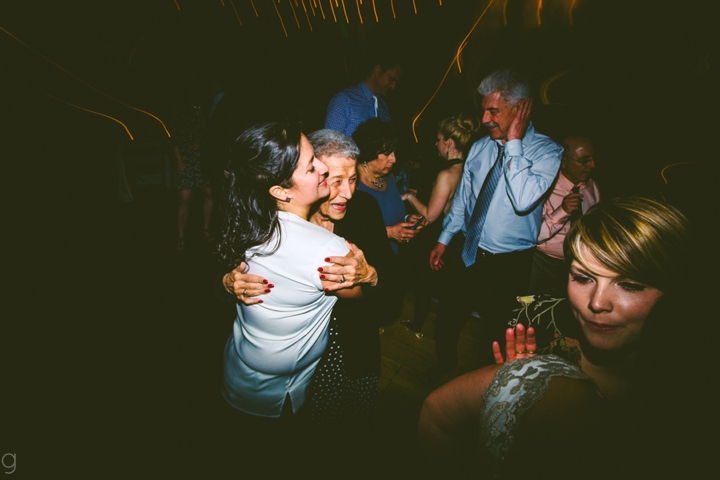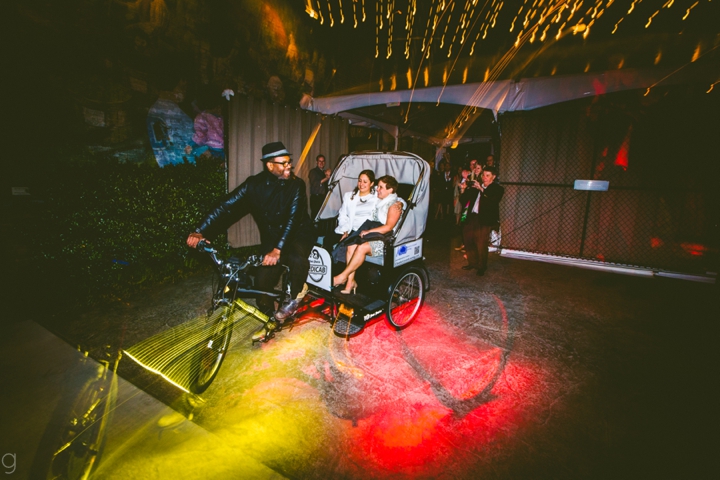 Date: April 9, 2015
Ceremony + Reception Venue: The Cookery // Durham, NC
First Dance Song: "The Story" – Brandi Carlile
Lori's Occupation: Burn ICU Registered Nurse at Jaycee Burn Center, UNC Health Care
Rachel's Occupation: Project Manager and Sustainability at Southern Energy Management
How You Met: Lori was Rachel's chemistry tutor at Elon University in 2003… she got a B!
Interesting Fact: Lori will rap "Shoop" by Salt & Peppa at any moment…company holiday parties, weddings, or even on the PA system of a tour bus. Rachel is a natural athlete – marathon runner, soccer standout, and an ace with a golf club.
Vendor Credits: Officiant –Meg Fanney. DJ – Steve Stowe of Joe Bunn DJ Company. Cake – Guglhuph. Florist – Lori and Rachel's wedding party. Caterer – Durham Catering. Coordinator – Matthew Lardie.