so during the extreme heat at the beach we went shopping. what else do you do? during one of my shopping excursions i came across a photograph of the lighthouse stairs that i loved (the lighthouse has an awesome checkered floor). inspired, i convinced laura and geoff that visiting and climbing the lighthouse would be a good thing. stupidly, we went around 2pm. not only is this prime tourist time, it is also prime southern heat index time. shortly before we climbed, we found out interesting facts, i.e…
CLUES THAT SHOULD MAKE YOU TURN AROUND AND NOT CLIMB THE CAPE HATTERAS LIGHTHOUSE:
1. the heat index was 99 degrees. they shut down the lighthouse when it reaches 103.
2. someone passed out yesterday climbing the lighthouse.
3. it is a 12 story climb, the tallest lighthouse in the united states.
4. there is a handrail on only one side of the stairs, and there is two-way traffic on the stairs.
5. and finally, this view from the ground:

"wait wait, whose idea was this?"
long story short, it is a long and treacherous climb my friends. it is best to sprint up the stairs when possible in order to avoid focusing on the feeling that you're going to collapse and die at any moment. also – no one knows who to yield to, so it's just a giant mess of people coming and going, stopping and moving, and children screaming and crying. have fun!
it was hot. so, so hot. and of course i made everyone wait while i took pictures of the stairs. posted one on my "cityscapes" section of my main website. it's not exactly a cityscape, but it fits best there. another: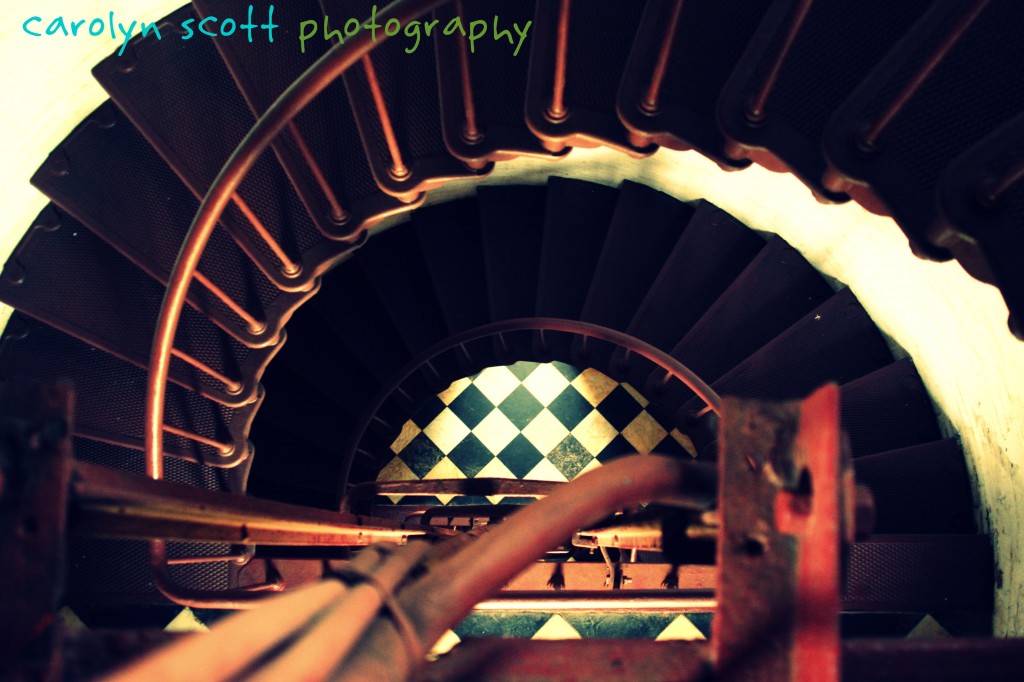 finally, we reached the top. it was totally worth it. not necessarily for the view, but for the outside breeze after walking up 12 flights of stairs in 99 degree heat and humidity. the view was cool, but it was incredibly hazy because hey, we're in north carolina at the beach in july.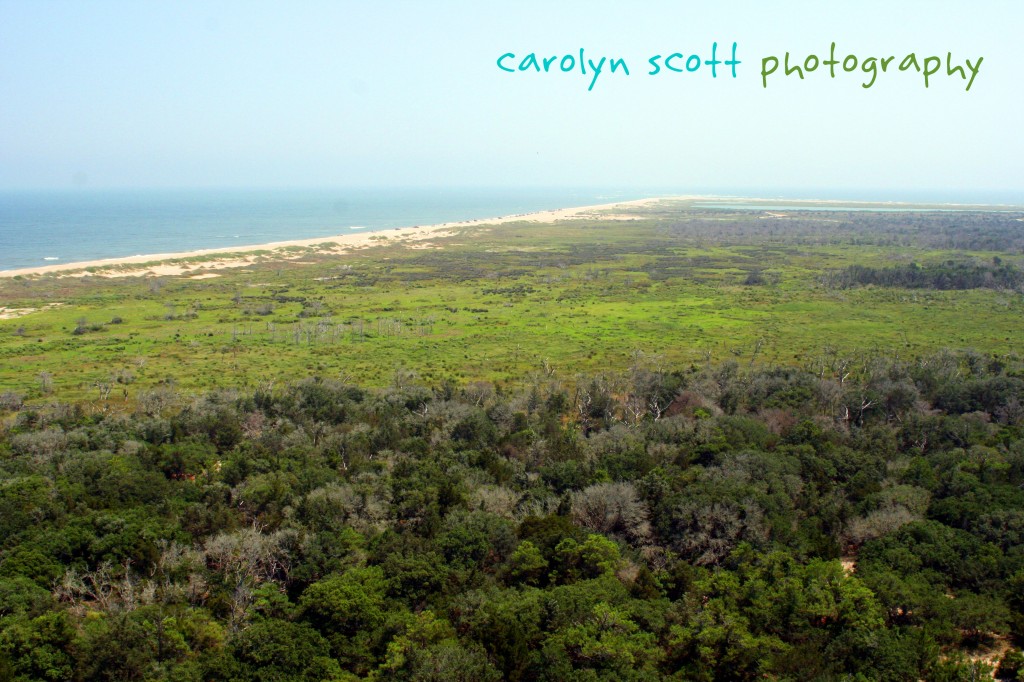 but there are no mosquitos at the top of the lighthouse! so if you're in desperate need of a sanctuary on the outer banks where there are no mosquitos, climb the lighthouse.
the lighthouse grounds: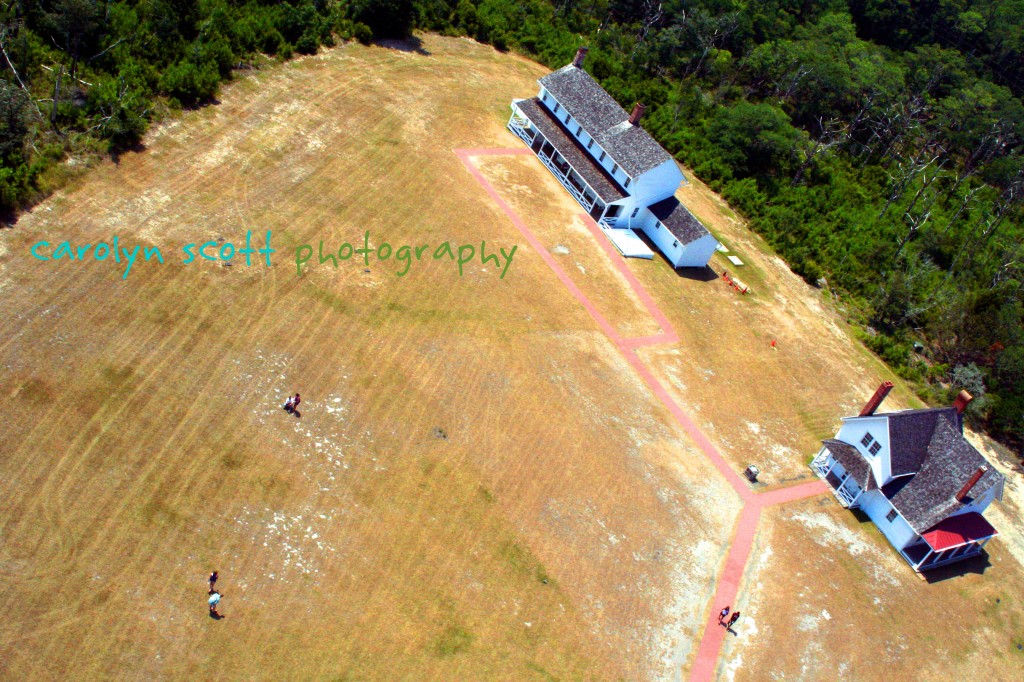 "honey, i think our grass is dead."
i have some sweet night shots of the lighthouse that i have yet to edit. i'm a little bummed that they moved the lighthouse some time ago. the old spot that it was in was prime for photo opportunities. this one is good if you can get it from a certain angle at the beach. i wanted to do that at night, but i was litterally fearing for my life due to the overwhelming mosquito population. i'll be back soon, so hopefully it won't be as bad the next time i go.
i'm excited to take more pictures, edit these ones, etc. one thing at a time. like i said yesterday, we're ironing out some kinks in our ordering/booking system and trying to create an easier way to keep in contact with everyone, send out contracts, fill out questionnaires about sessions, etc. thank you thank you thank you GEOFF! as usual. :)
tomorrow is friday! i won't be updating (friday is my blog-free day). have a good last day at work and i'll see you saturday.
-carolyn