i love these interviews with wedding vendors! this week i was super excited to come across sarah bisher's awesome website for her cake baking business, abigail's bake shop (see contact info below)! sarah does amazing work in raleigh and the triangle for not only weddings but all types of cakes and cookies. her website makes me extremely hungry. :)
sarah happily agreed to a vendor interview! she also supplied me with the following photographs from her shop…yummm!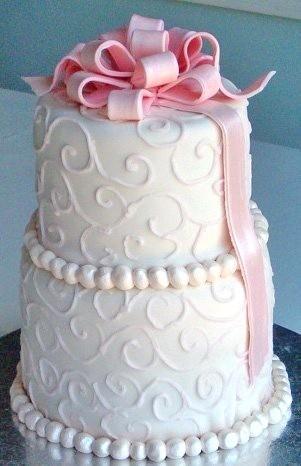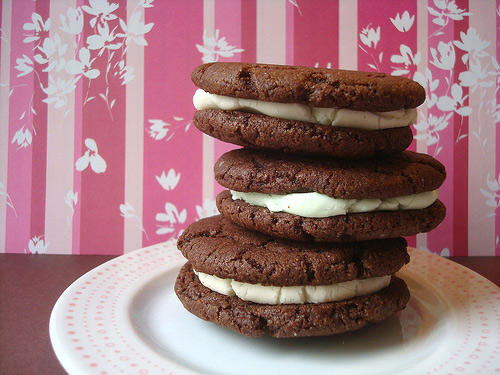 *ps – how cute would it be to serve these at your wedding instead of cake?!
Sarah Bisher – Abigail's Cake Shop
website – www.abigailsbakeshop.com
blog – www.abigailsbakeshop.blogspot.com
facebook – www.facebook.com/abigailsbakeshop
twitter – http://twitter.com/abigailbakeshop
flickr – http://www.flickr.com/photos/abigailsbakeshop/
1.) How did you get into the cake baking business?
I've always enjoyed baking and cake decorating as a hobby – it wasn't until about 5 years ago when my husband had the idea to create a website showcasing some cakes I made.  Quickly after that, people starting contacting me after stumbling across the site and I began to take orders.  I never imagined it would get to where it's at today!
2.) There are a lot of cake bakers in the area. What do you think sets you apart from them?
There are a lot of wonderful cake makers who do an amazing job in the Raleigh area.  I love looking at the cakes they make and I feel proud to be associated with them.  I think every cake decorator brings their own style to the table, mine being more colorful and whimsical.  We make it a point to keep our orders per week low so that we can give each cake the careful attention that it deserves.  We never want to become a 'factory' that just cranks out cakes.  We also bake everything from scratch using the best possible ingredients.
3.) When someone tells you that they'd like a wedding cake, where do you go from there?
I schedule a complimentary tasting/consultation.  It's here that we take a concept and put it on paper to create their dream wedding cake.  We look through swatches, invitations, color schemes, pictures, and anything else that draws inspiration.  And the best part of all, we eat cake!
4.) Where do you draw your cake inspiration from?
I draw cake inspiration from everything!  My kids clothes, gift bags, greeting cards, even dish towels.  I can be walking through Target and something will catch my eye and I immediately think of what a pretty cake it would make.  I spend a lot of time online looking through pictures and at design websites.

5.) What's your favorite flavor of cake that you offer?
This is a really tough question!  I created them because I love them all.  But with a gun to my head, I would say southern red velvet.  I make it with imported Belgian chocolate and the most delicious cream cheese frosting.  The most requested flavor is lemon berry, which is lemon cake with fresh raspberries baked right in.  We layer the cake with cream cheese frosting and more fresh berries.  It's definitely a crowd pleaser.

6.) What was the most fun request for a cake that you've received?
I had a bride recently who requested a custom, gourmet dessert table in shades of grey and yellow.  I made french macarons, mini cupcakes, decorated sugar cookies, and a beautiful tiered cake right in the center of it all.  I kept thinking that if I could get married again, this is exactly what I would want.

7.) What was the most challenging cake that you've done?
I once made a cake for Kenny Chesney when he was playing here in Raleigh at the Alltel Pavilion.  I was so nervous!
8.) What would you recommend to a bride who is shopping around for a bakery to make her wedding cake?
Try to find a baker whose style matches your own.  Your wedding is a once in a lifetime event and you want to be sure that your cake maker understands exactly what your dream cake looks like and can make it a reality.
**thank you so much to sarah from abigail's bake shop for participating in this interview! i hope her amazing cakes and fun style can help a bride in the area get her idea wedding cake! :)