a few weeks ago my dear friend and bridesmaid extraordinaire alaskan kate asked me if i'd like to do a modeling shoot with her wearing some awesome custom gloves, hats, headbands and scarves from the ever amazing amber of raimbow tree and i said, OF COURSE. amber and kate went to high school in alaska and have reunited here in raleigh, nc where kate is teaching and amber makes her awesome crafty goodness and sells it around the triangle and beyond.
you may remember when i photographed some of her stuff at her booth from the designer's downtown market in march! she works some serious magic with felted wool, fleece, and other beautiful and colorful materials that she custom makes for adults and children alike. if you're looking for an awesome gift for somebody this holiday season to keep them warm and cute at the same time, check out her etsy store!
so amber wanted a few new pictures on her website and marketing and kate and i, being the nice friends that we are, happily obliged. :) so we headed off to west point on the eno in durham to begin our photo shoot. and nobody makes a more attractive model than our dear kate!!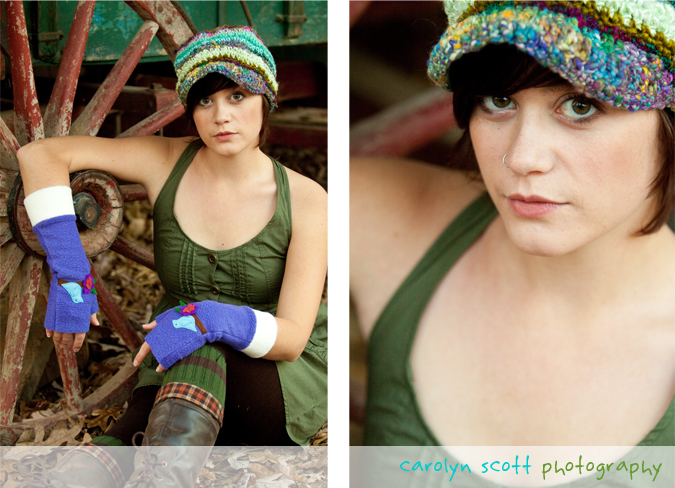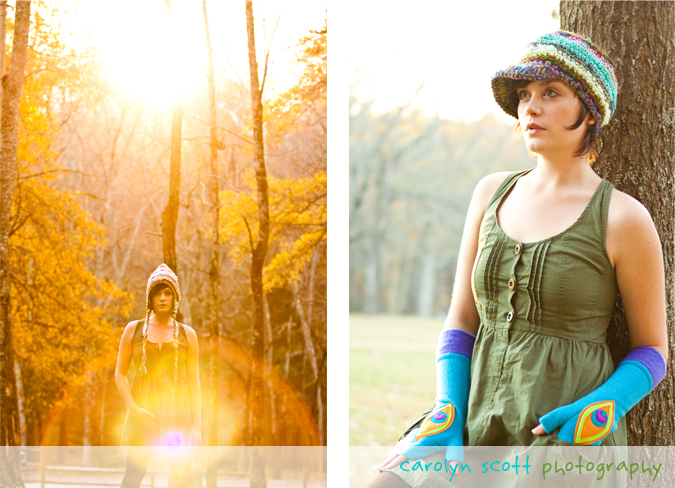 kate got me one of the below headbands with the little flower for my bridal shower and i love it! it doesn't slip off when i move my head (which always happens with headbands) and adds an extra touch of cuteness to whatever you wear it with.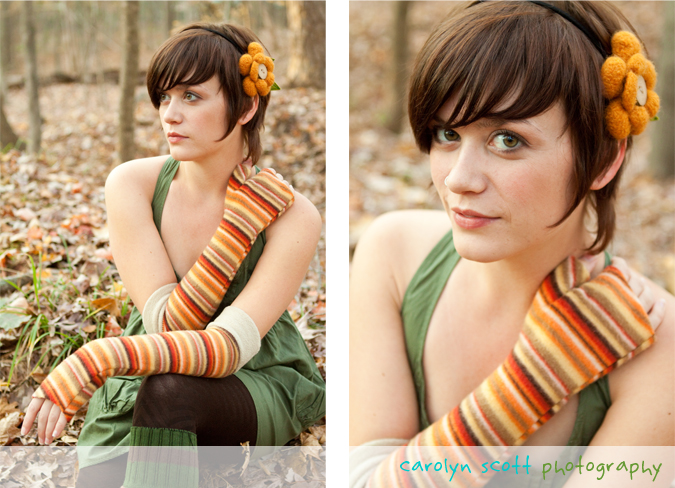 since kate's from alaska she is not afraid to climb trees, so i put her in one.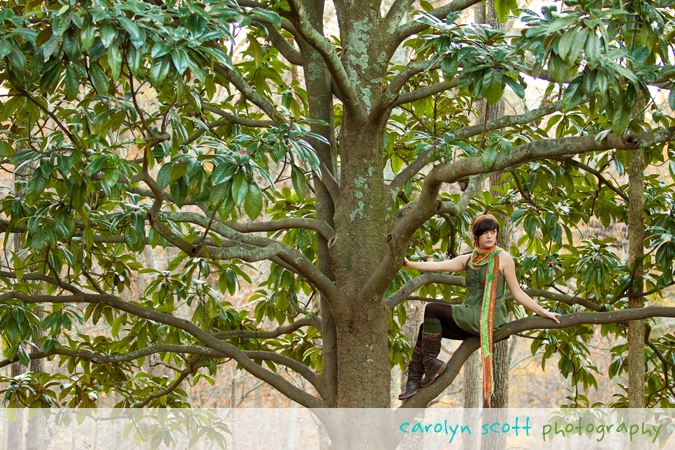 she makes really great long, soft scarves. great for cold days that require multiple wrapping!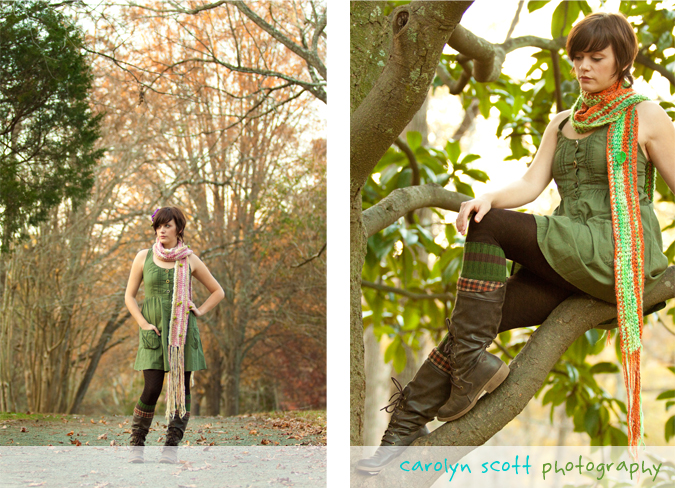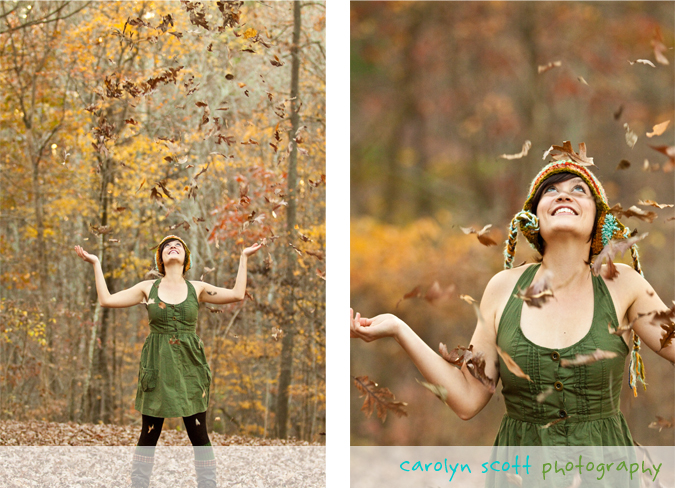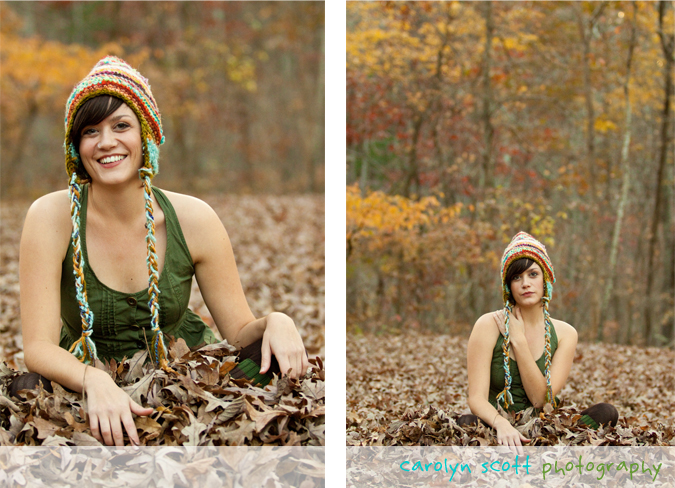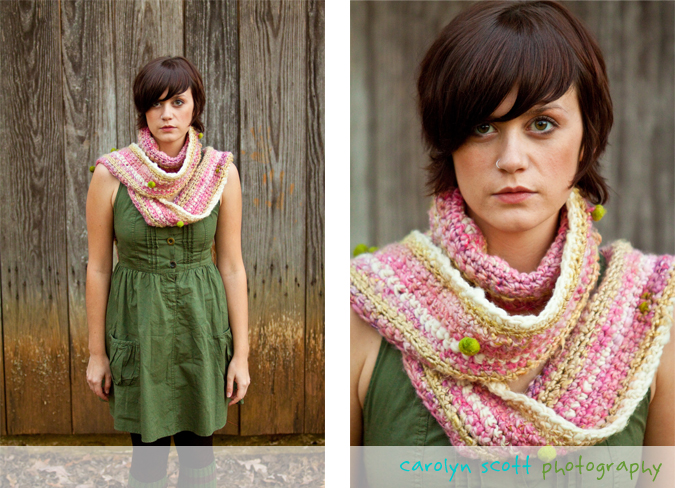 i was in love with this scarf! and west point on the eno's very eco-friendly look of their park! and alaskan kate's gorgeousness!! we need to get you into modeling, my friend.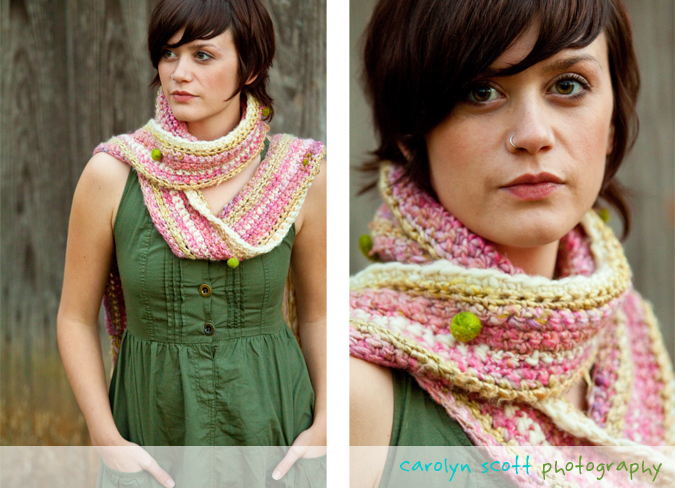 if you like kate's awesome accessories, please check out amber's shop to purchase some great gifts! she makes a lot of other stuff than what's pictured here and i'm sure she'll make you whatever you want if you ask. :)