Who says February engagement sessions can't be chock full of awesome?! Katelyn (Katie) and Blake were engaged in December and will be having their wedding in October in Texas. Blake is in the army and stationed in North Carolina while Katie is still living in Texas but flies in often to see him. She called me about doing their engagement pictures in Raleigh, and we discussed a couple of different options for locations. They were conflicted about two different looks: the tall, grassy field look and the bright colored background look. Usually it's one or the other and it's difficult to find a place to do both, but we ended up taking the nature ones at Fletcher Park and then making a short hop and skip to do the rest in downtown Raleigh.
It's difficult to tell these were even taken in February with the lovely colors they chose to wear and the happy sunshine that followed us. :)
And before you see these, I must warn you… YES – Katie's eyes are really that gorgeous… and YES –  They are both that ridiculously good looking. AND FUN. I just love these two!!! Also, it never gets old to have a guy tell you at the end of the session, "Wow, that was a blast! I wasn't expecting it to be that fun!" :)
Of course, thanks to the clients for being awesome/trust, and to Geoff, for assisting and capturing some great shots as my second shooter!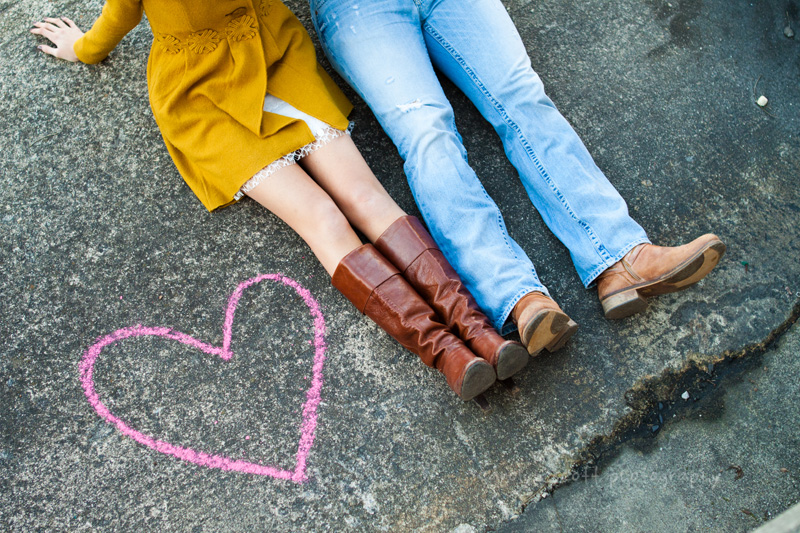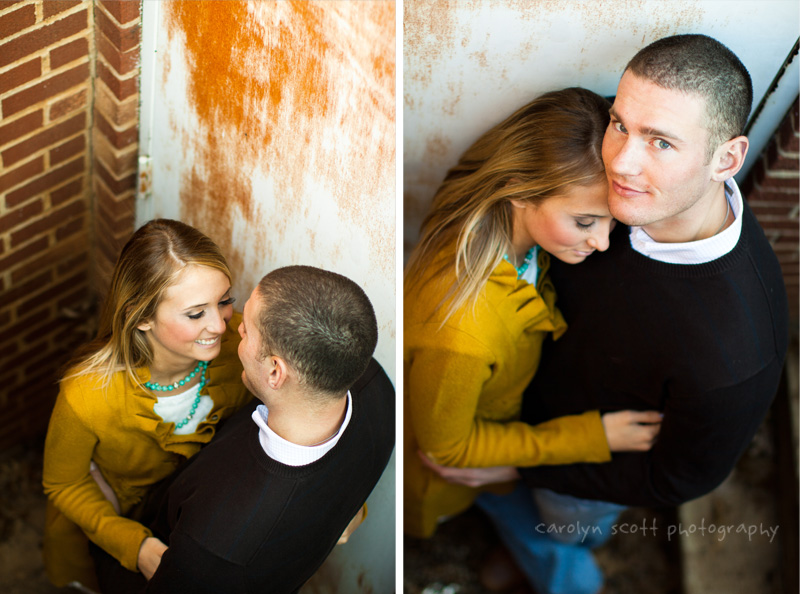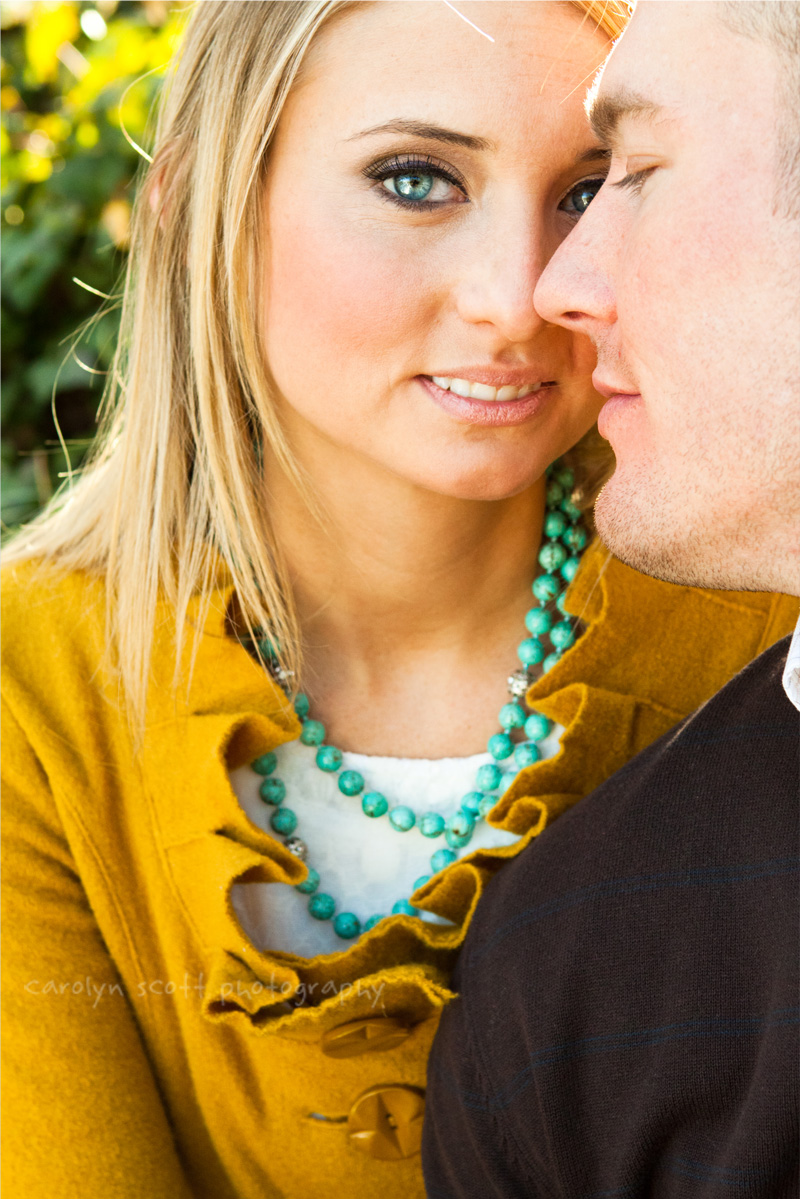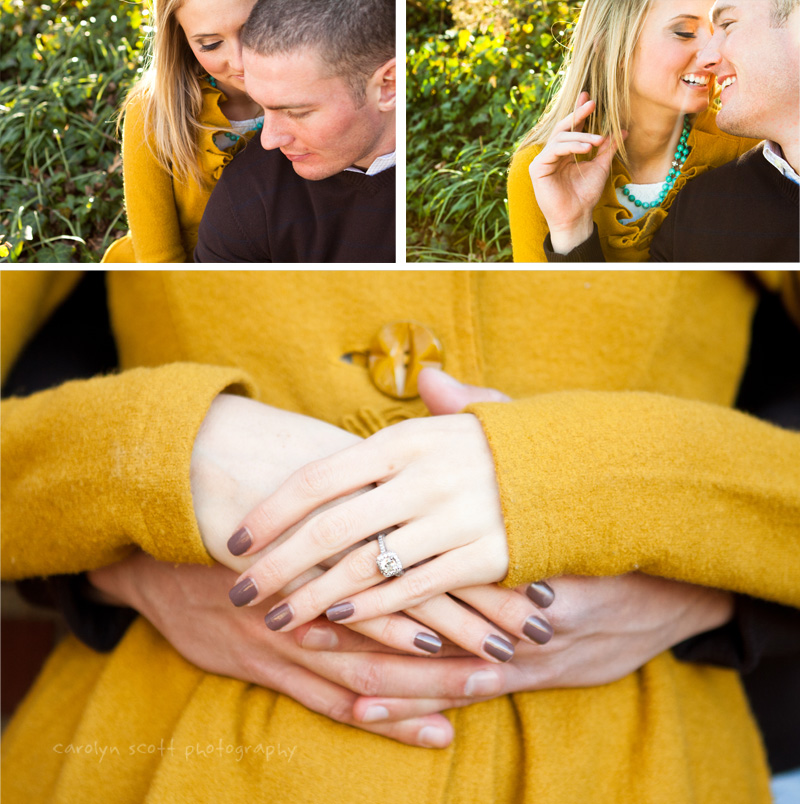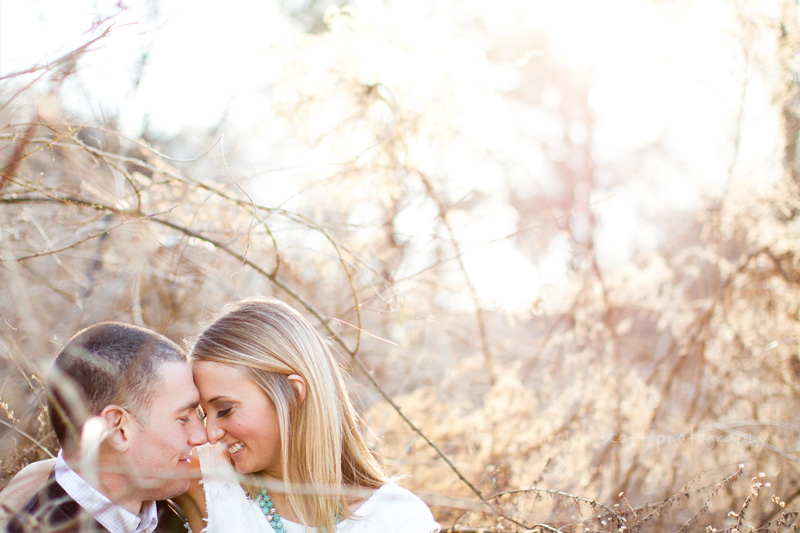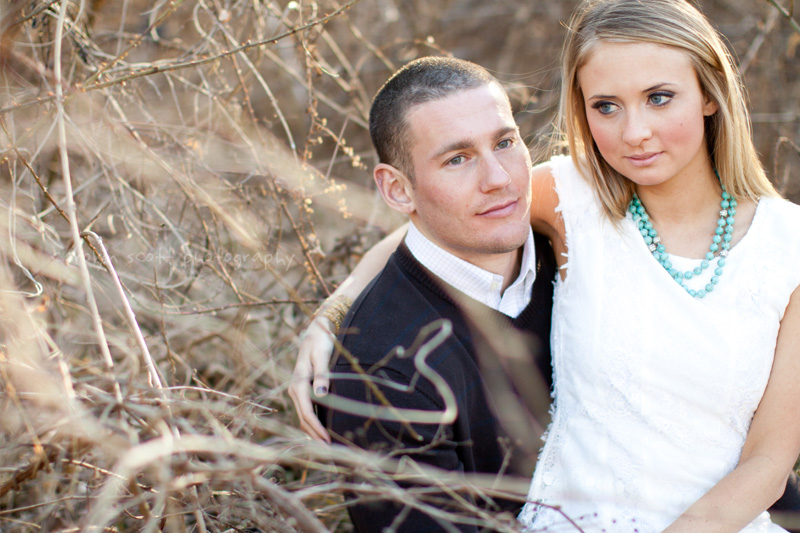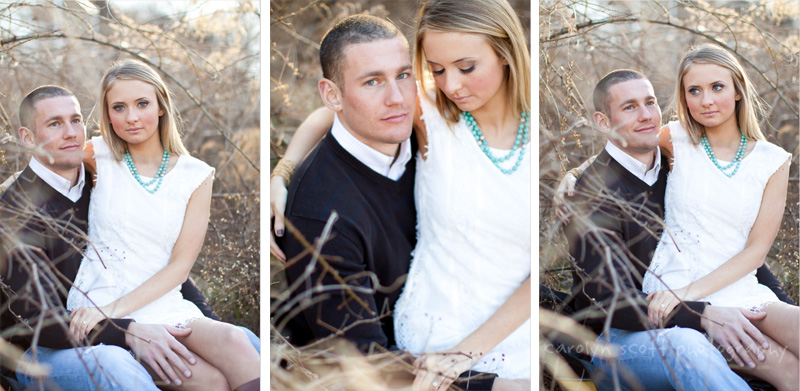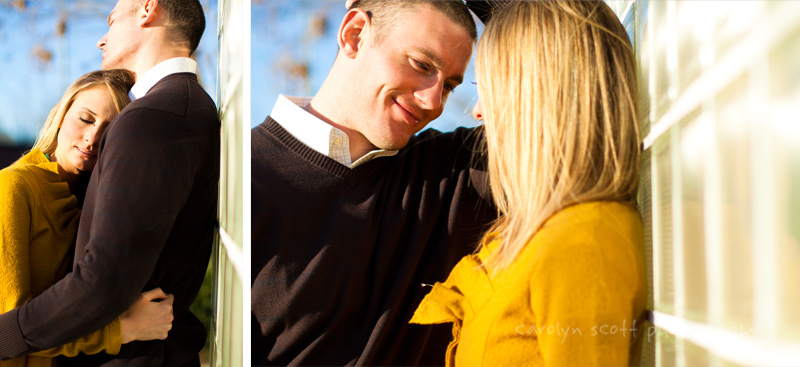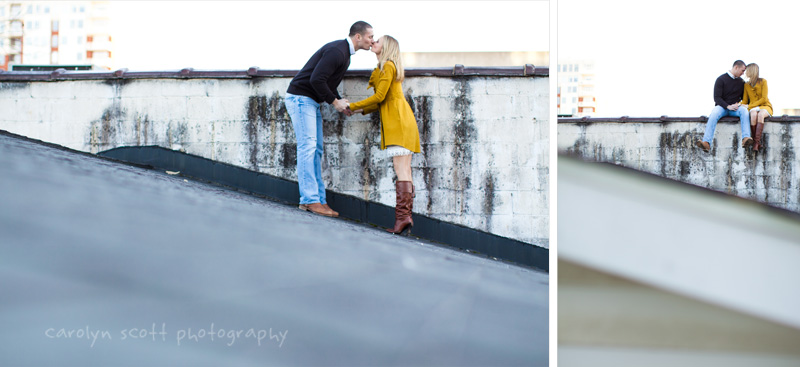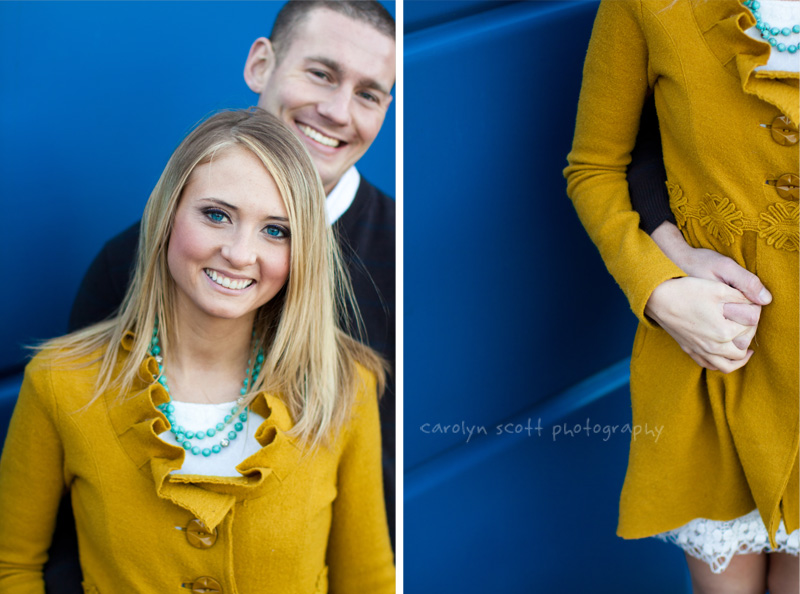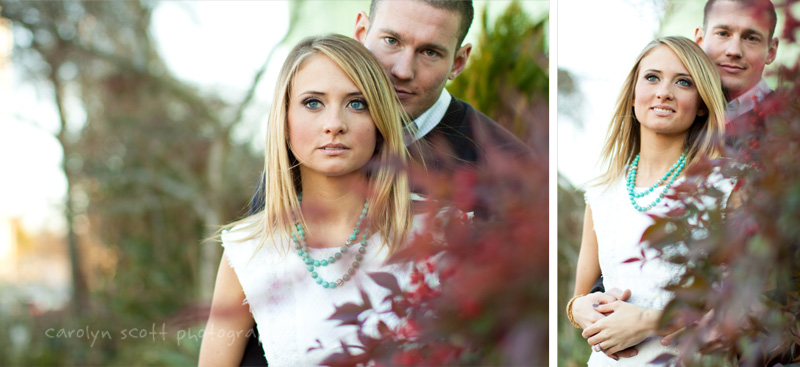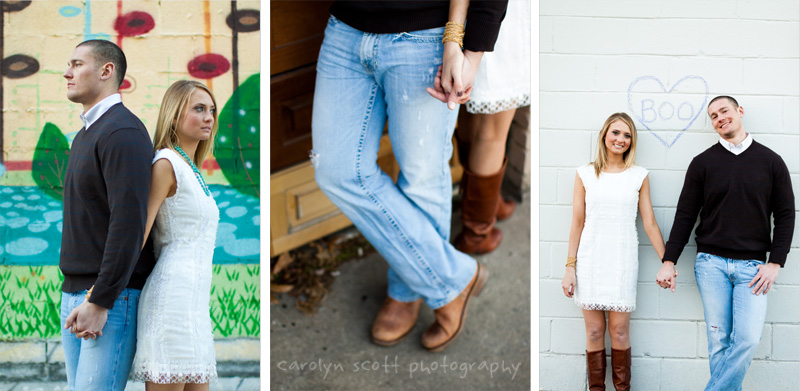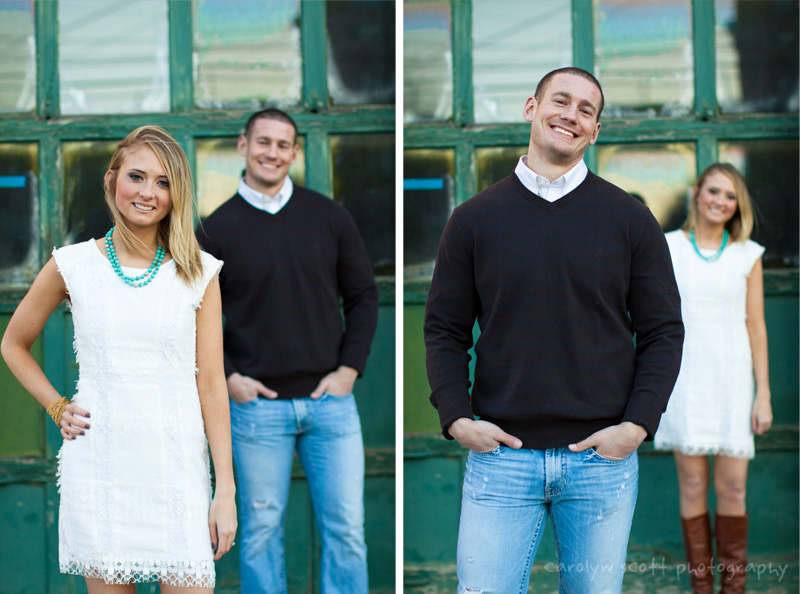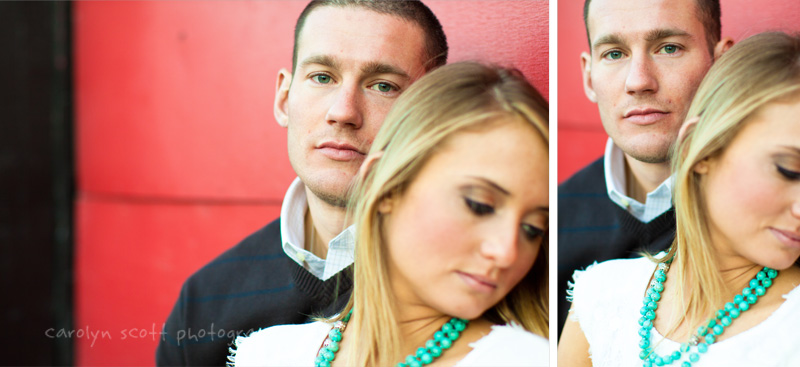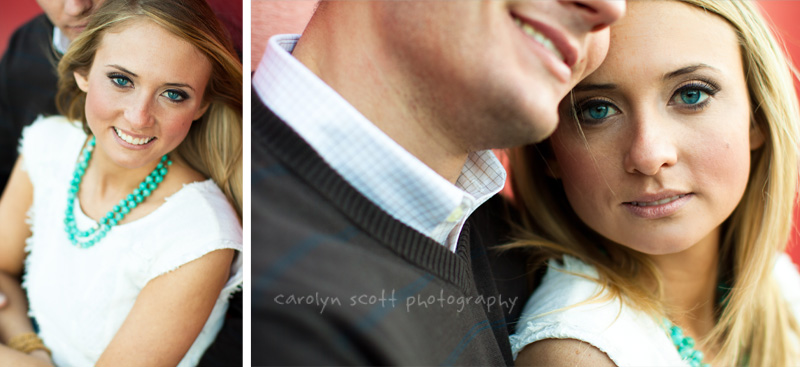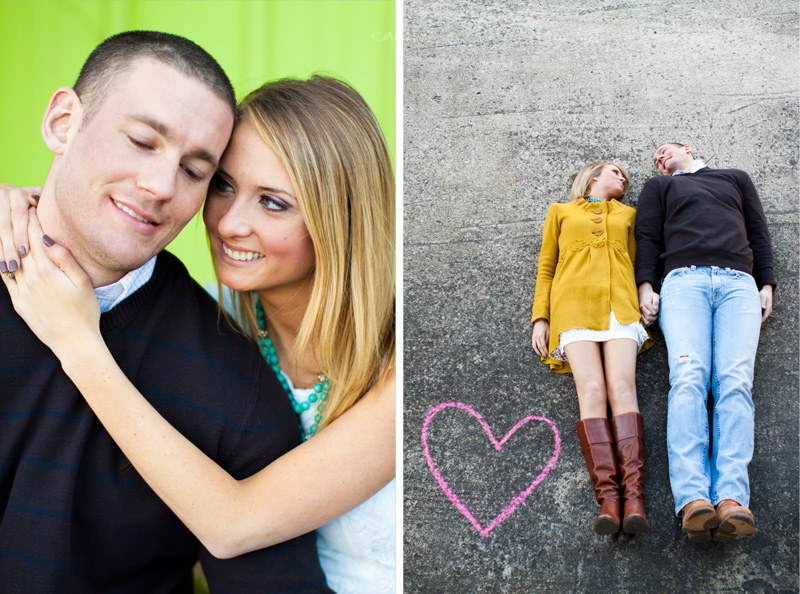 You two are so gorgeous and fun! We had a great time working with you and wish you the absolute best of luck with your wedding!