This is one of the happiest-looking dogs in the entire universe. Zeva, a little long-haired Chihuahua and furry daughter of long-time CSP supporters Stephan and Sean, had a session with us at a child's playground in Raleigh. She was very excited, as you can tell by her little adorable expressions. She was also a big hit with the kids of the playground whom we were skillfully avoiding but kept following us around. :) Zeva enjoys Stephan, following Stephan around, and being with Stephan. She also likes her little stuffed bear and cat treats. :)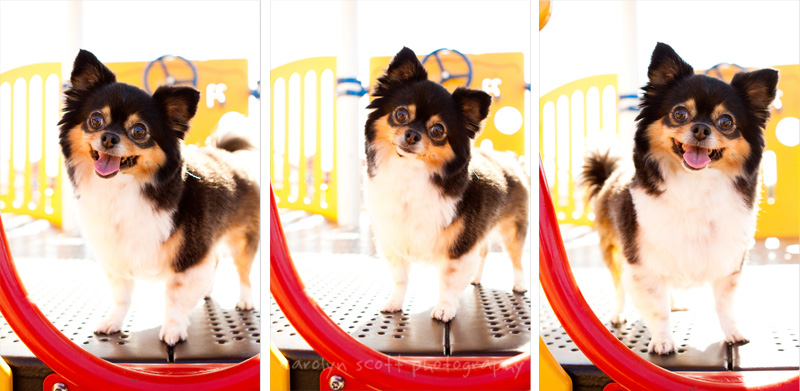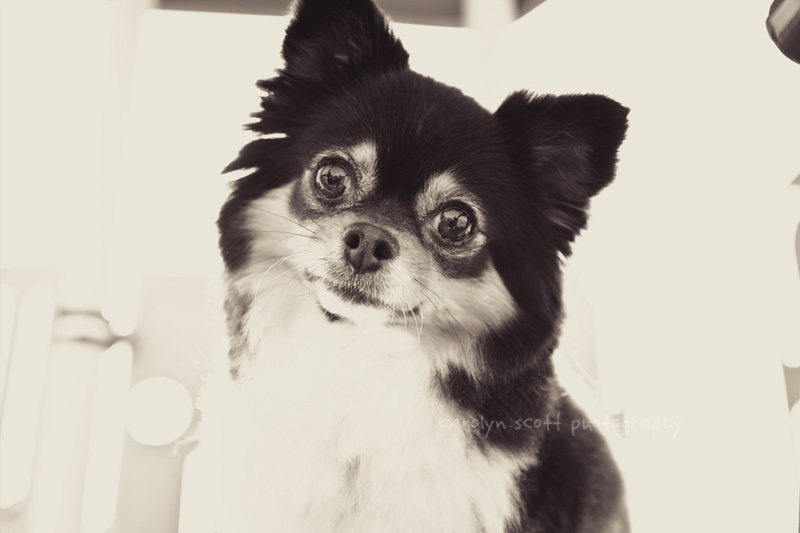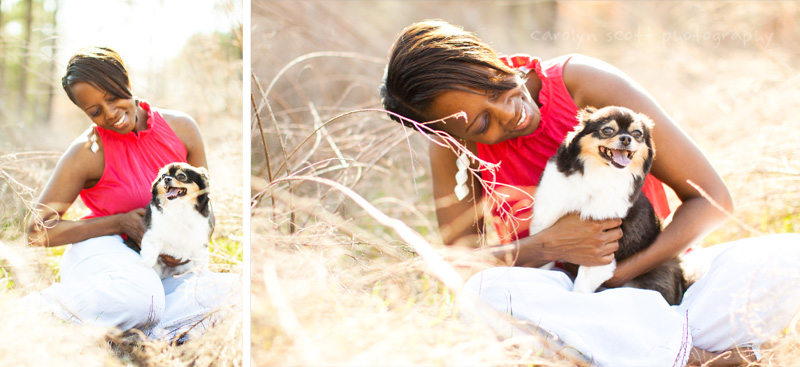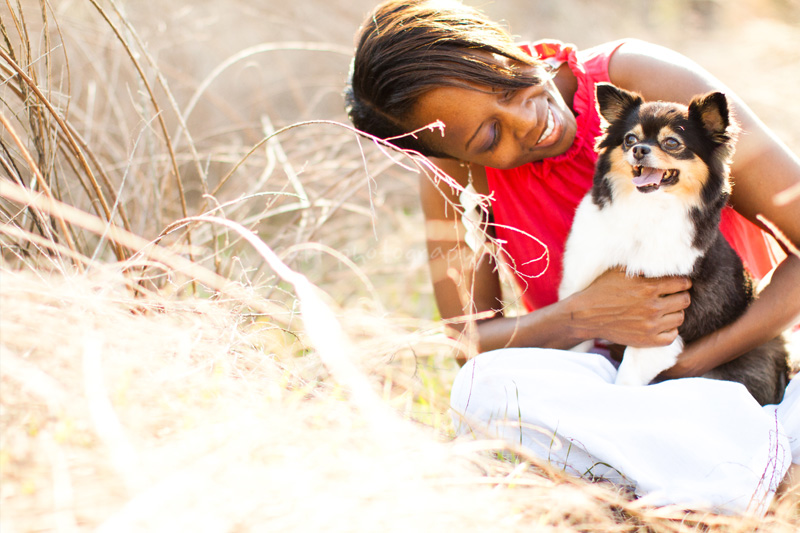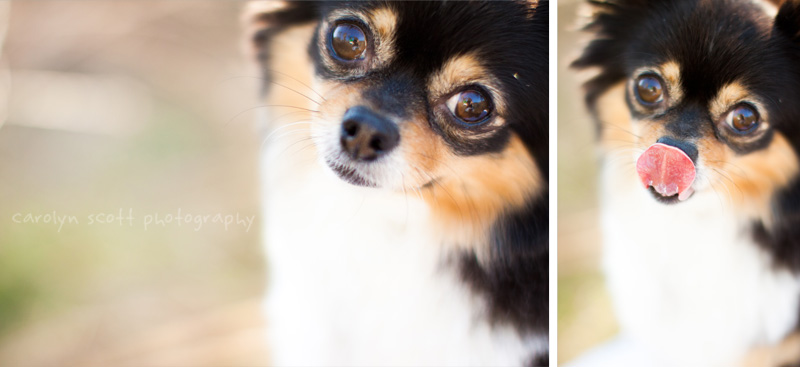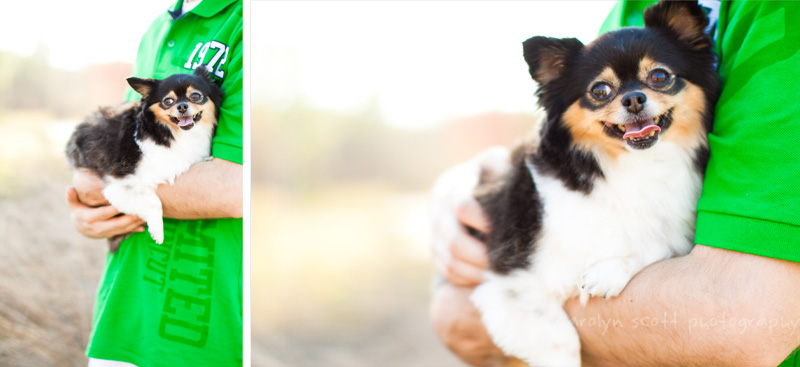 Below is the absolute quintessential portrait of doggy joy and it makes me smile every time.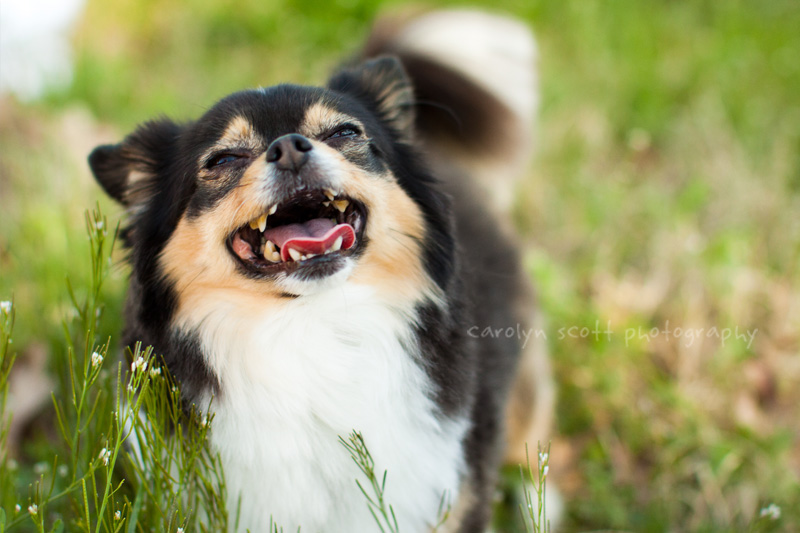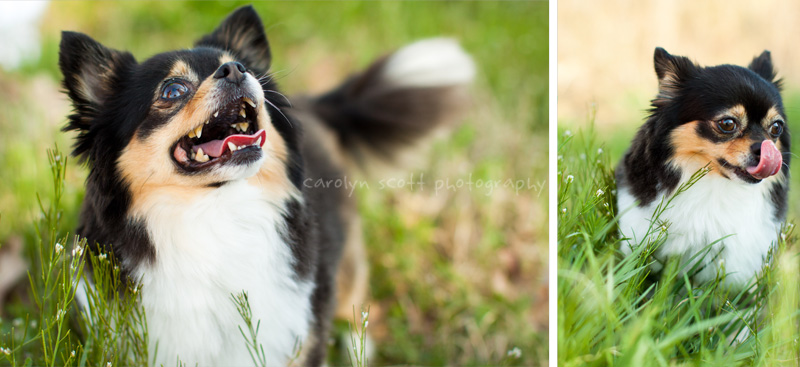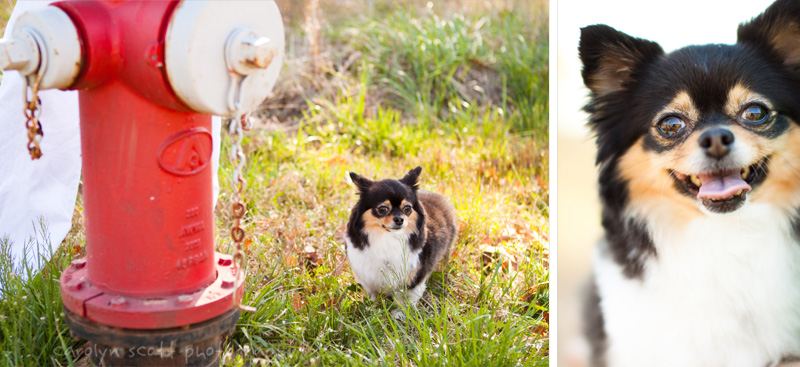 I believe the toddler that strolled past in the picture below and to the right called Zeva a kitty… but it's not too far off. She does eat cat treats.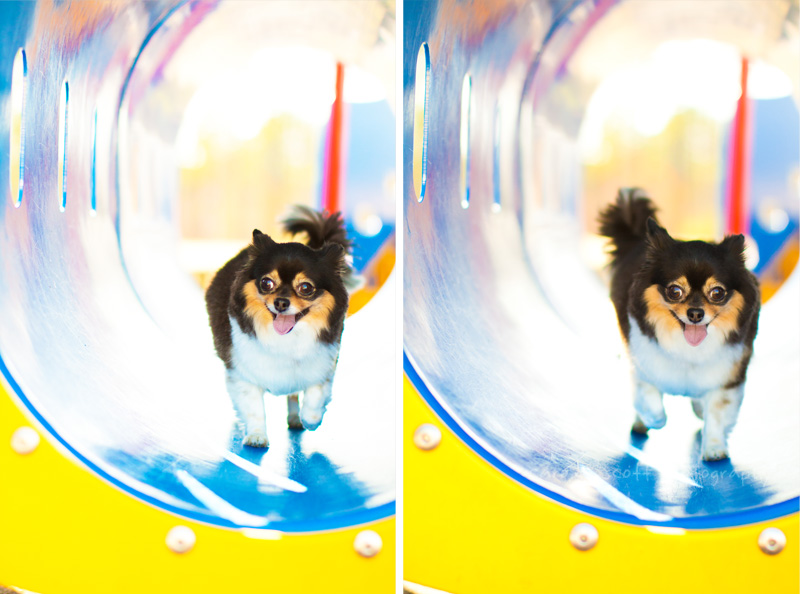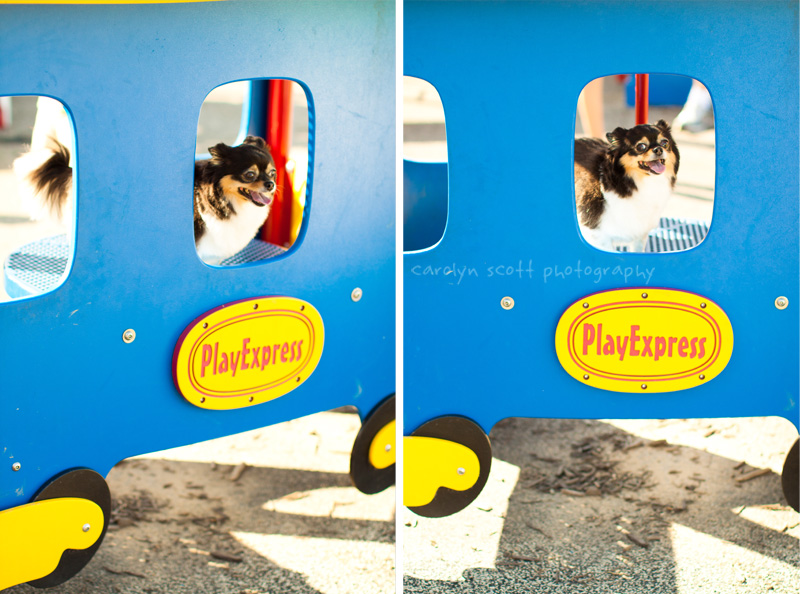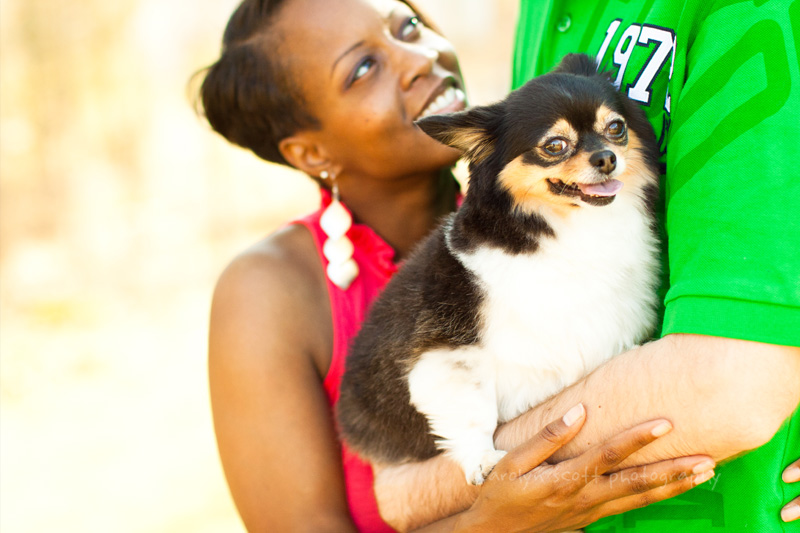 Towards the end of the session… getting a little tired now. Posing with her little stuffed bear. :)