And here they are, the owners of the very popular Vince+Jackson. :) Shannon and Phil are great and oh so perfect together. We had a blast running around the city and taking shots in strange and unusual places. Their wedding is at Cobblestone Hall in June in Market Square, so they wanted their engagement session to be in Downtown Raleigh, but not near Market Square where their wedding pictures will be, so we found some new awesome places to shoot! I'm always up for investigating and finding new places and so I was excited. :) And we had a genuinely great time hanging out with them and their dogs (Jackson became particularly attached to Geoff) and had an awesome afternoon. Hope you love the pictures, guys! We are sooo excited to see you again in June!! :) :)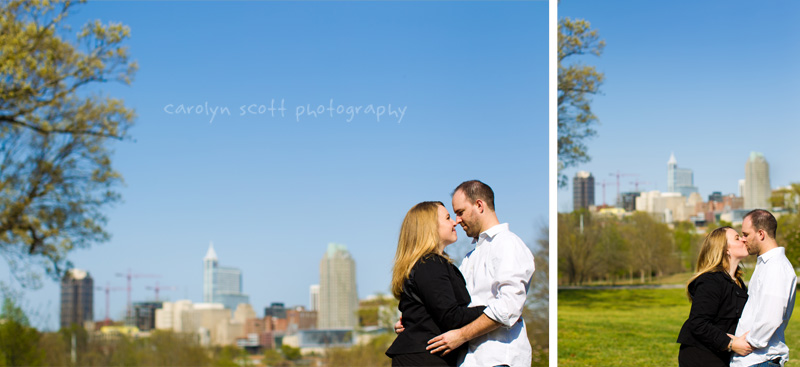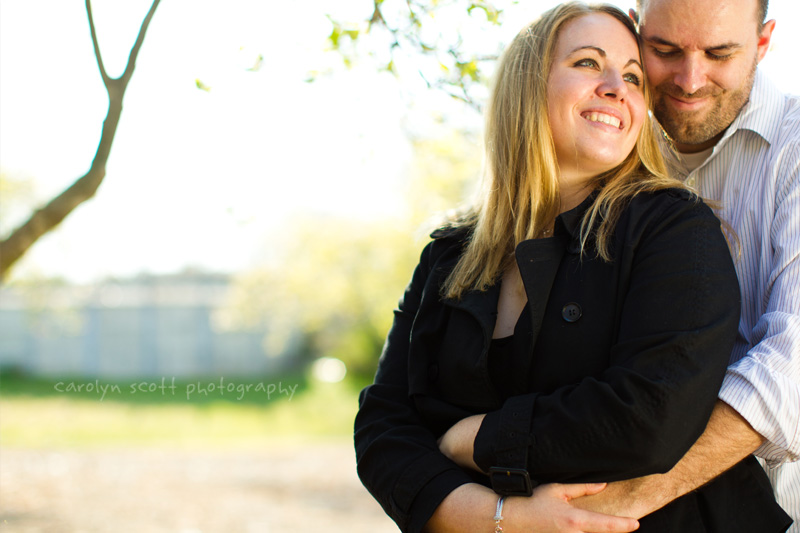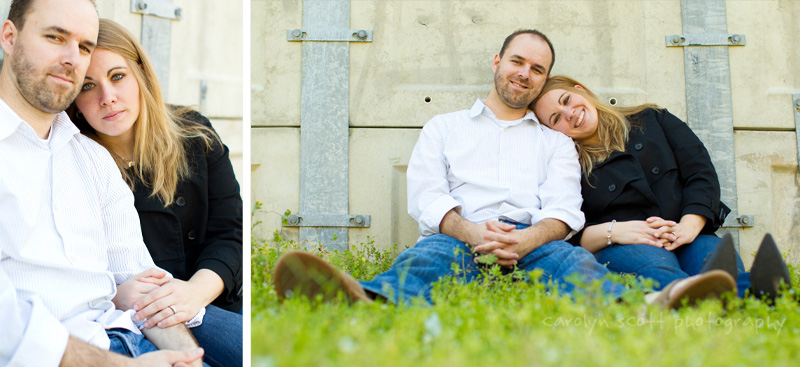 This couple has GREAT eyes and are so adorable together. :)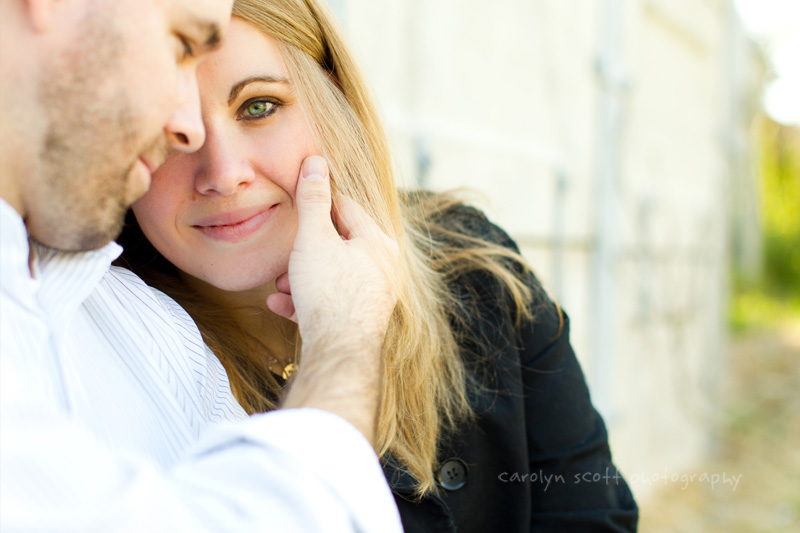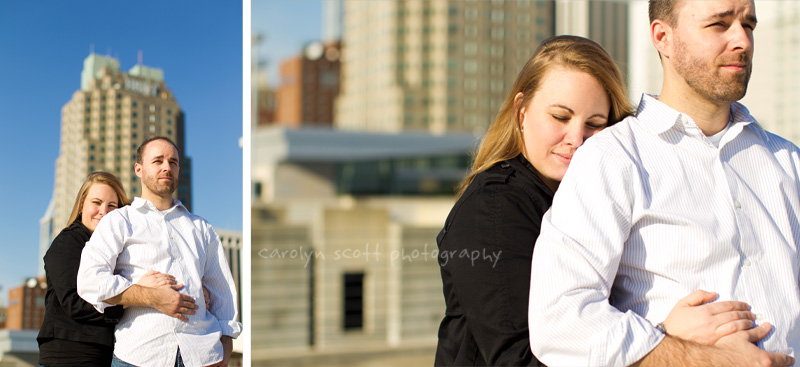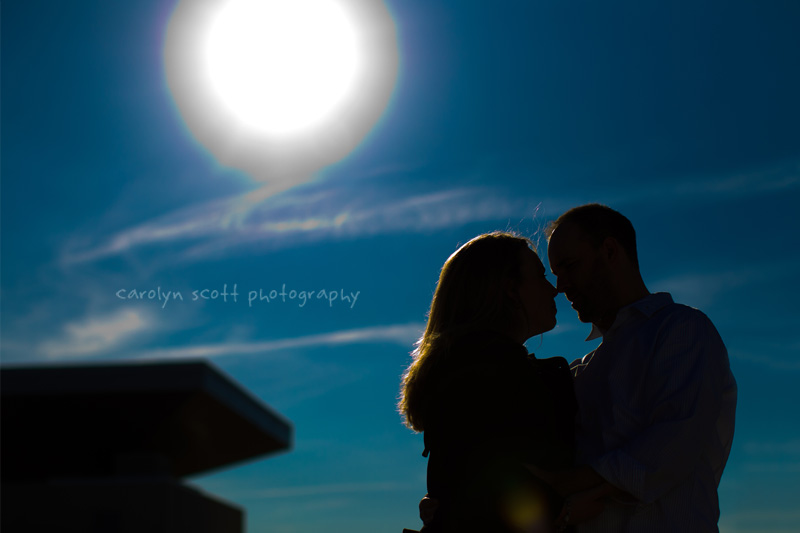 They were up for anything… because they are awesome. :) Shannon got a little dusty during this, but other than that no couples were harmed during filming. ;)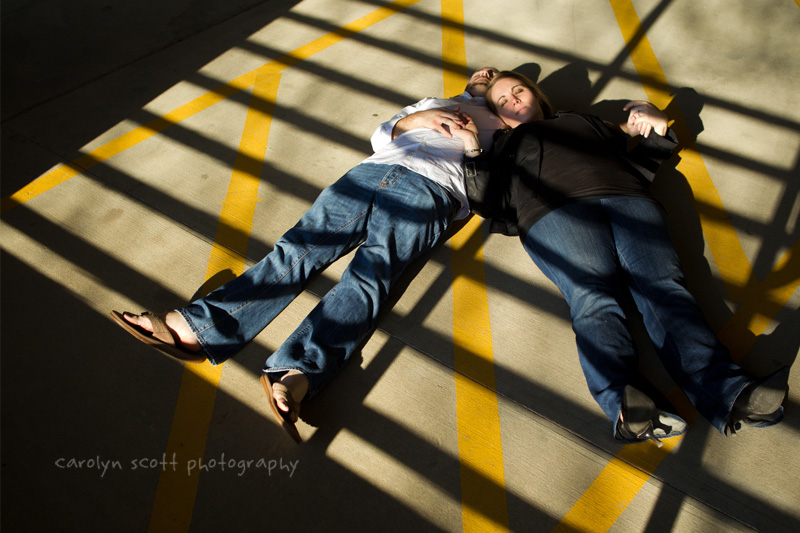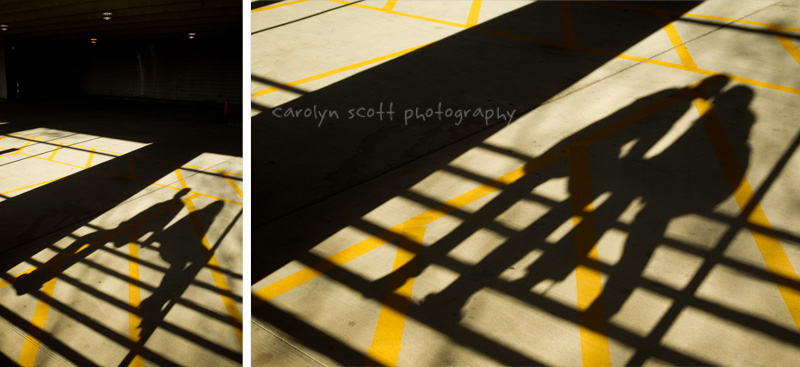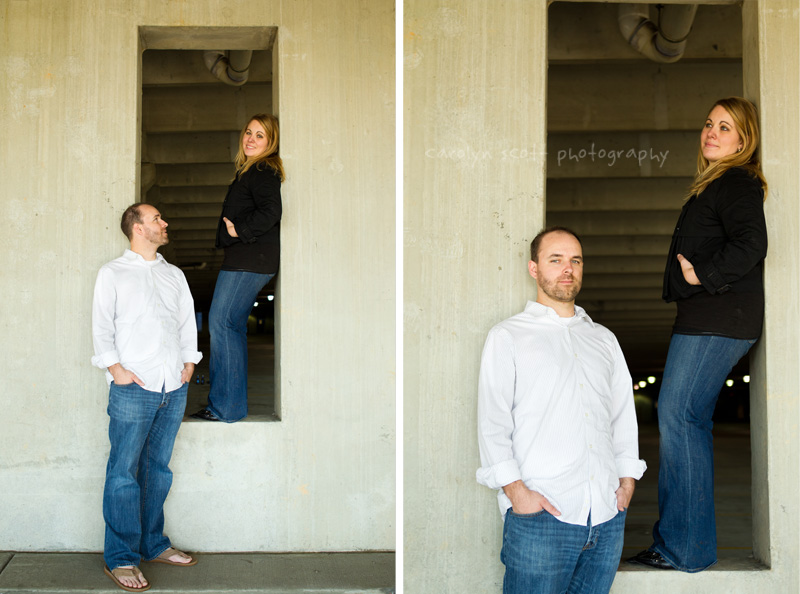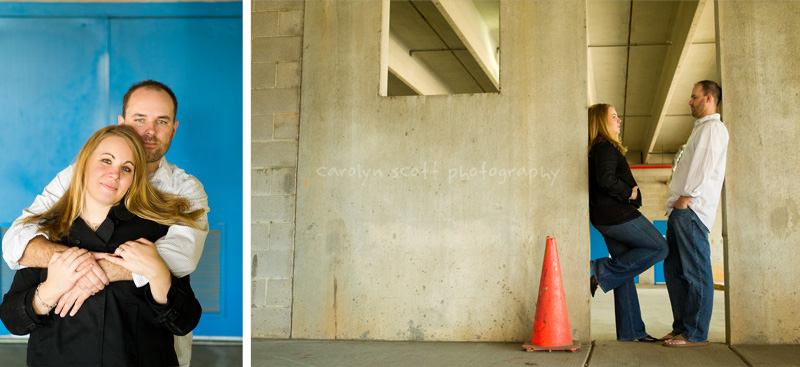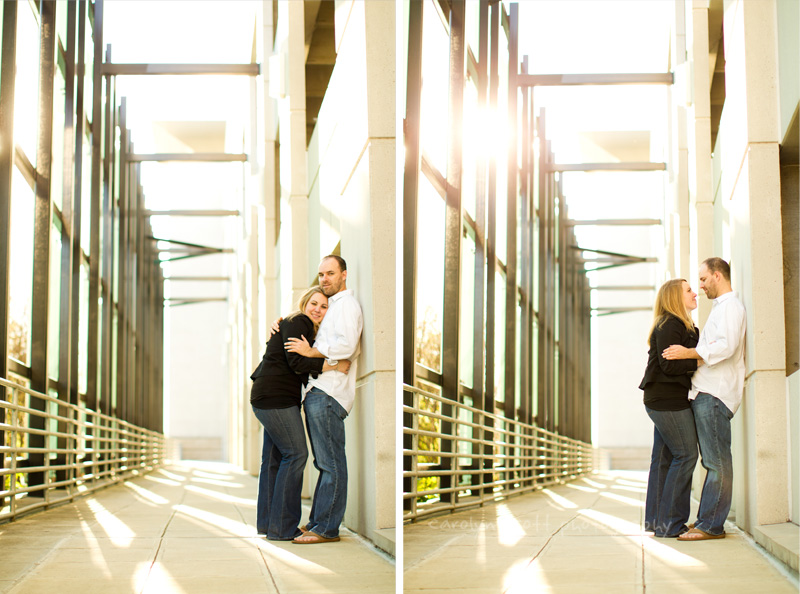 I really have several favorites from this session. This is favorite #1 (in no particular order).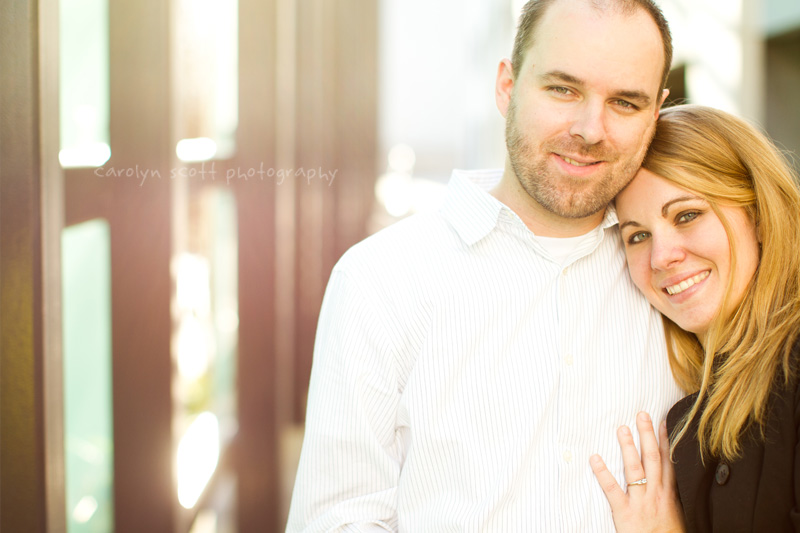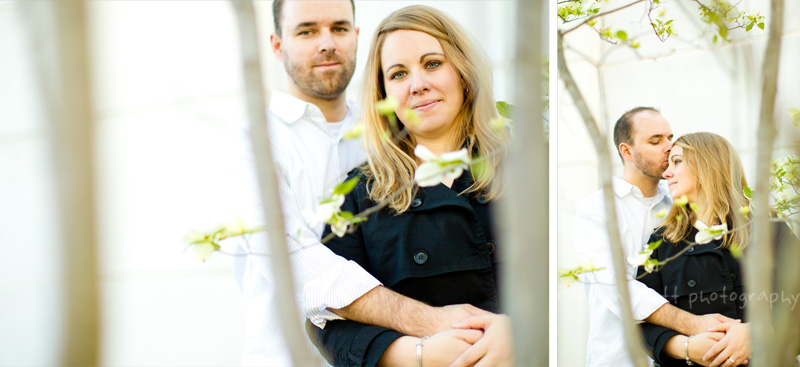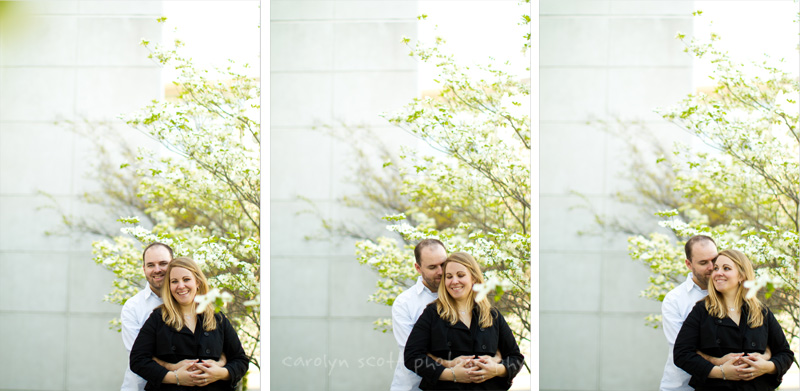 VINCE AND JACKSON ARE BACK!!! This is their encore session because we couldn't get enough of them the first time. ;)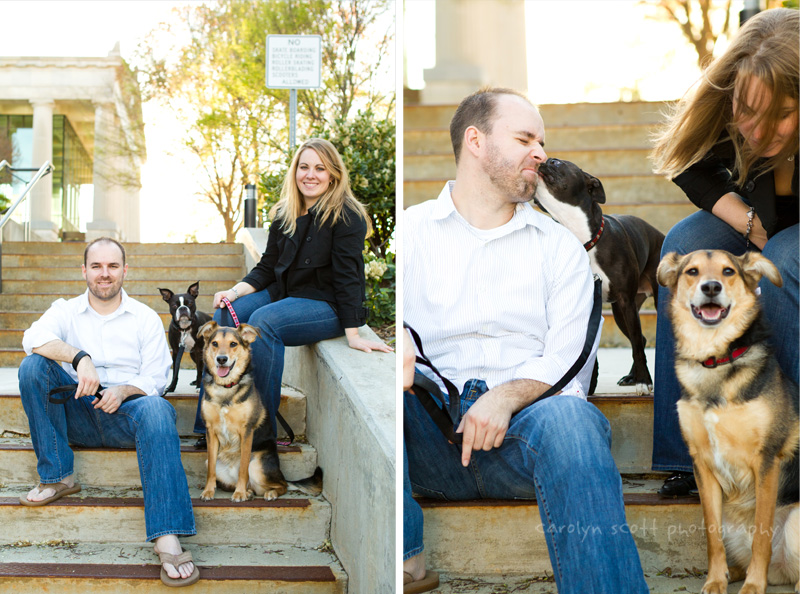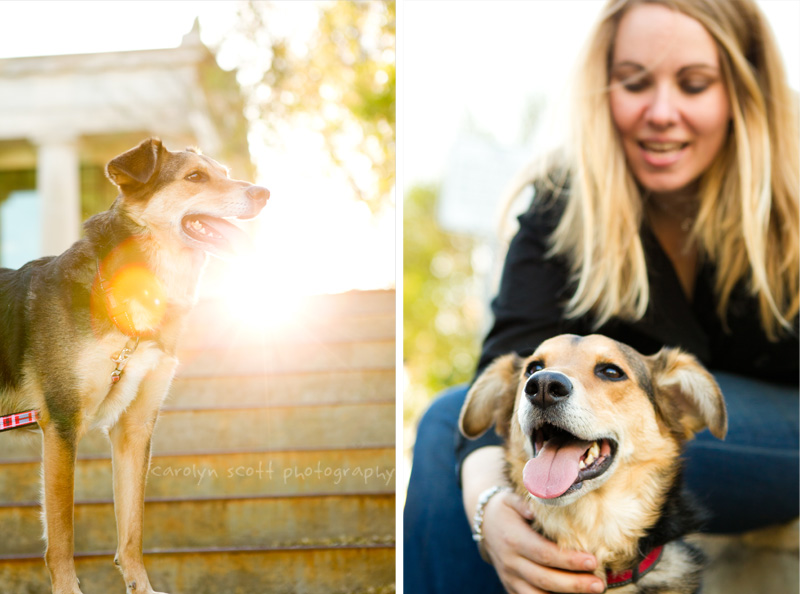 This is Favorite #2.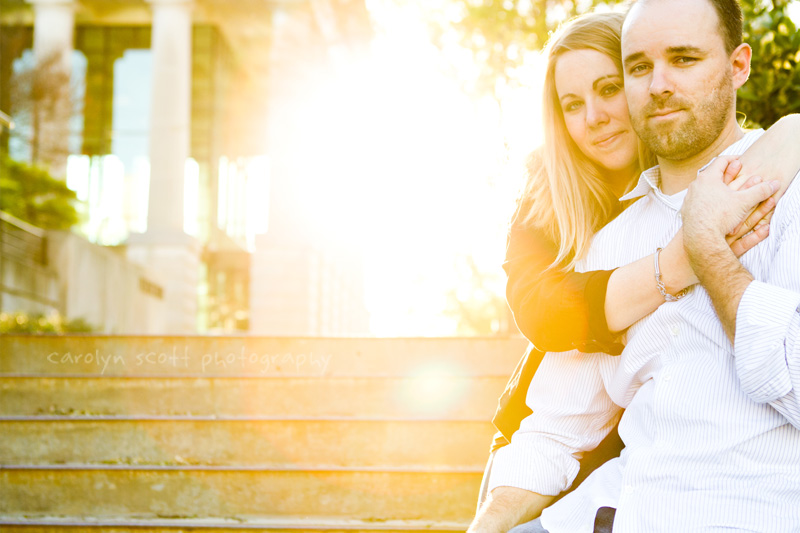 This is favorite #3… and I think… my actual favorite. Although I'm not sure because I'm very indecisive.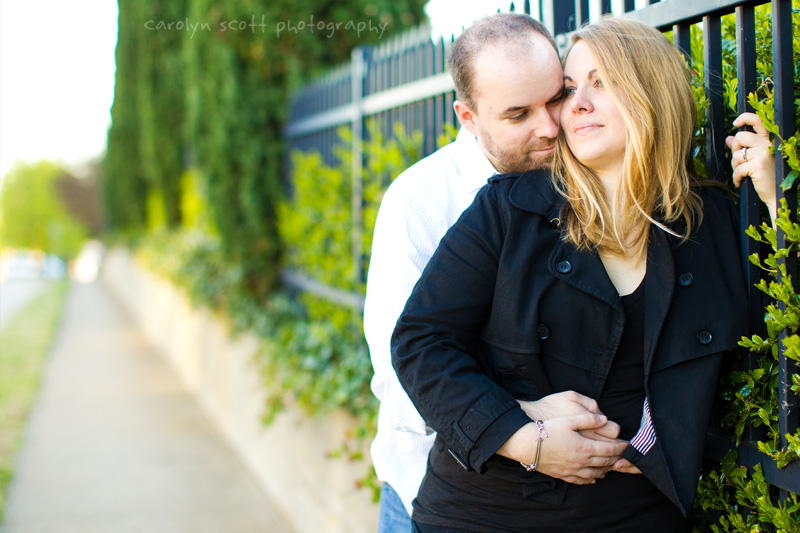 Favorite #4! I love the orange buildings in the background. Downtown is great.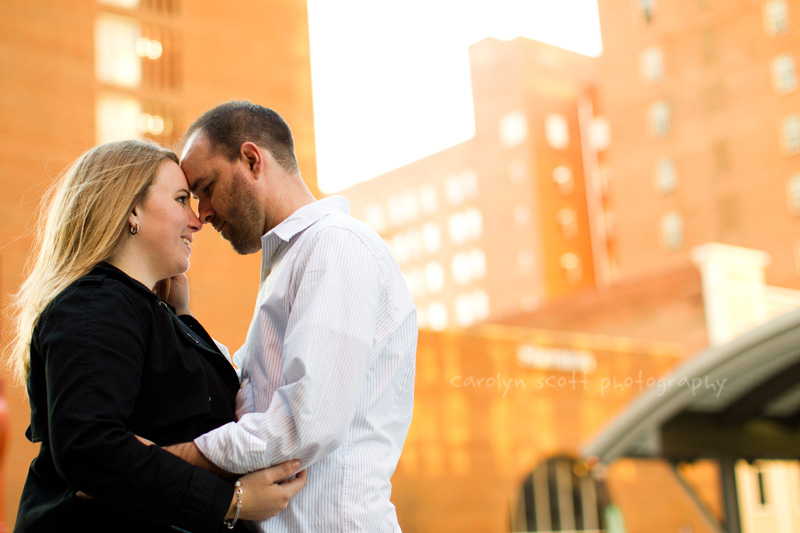 Favorite #5! This is tied for "Actual Favorite" with favorite #3. Thank you, Raleigh Convention Center, for being awesome and having great diffused lighting.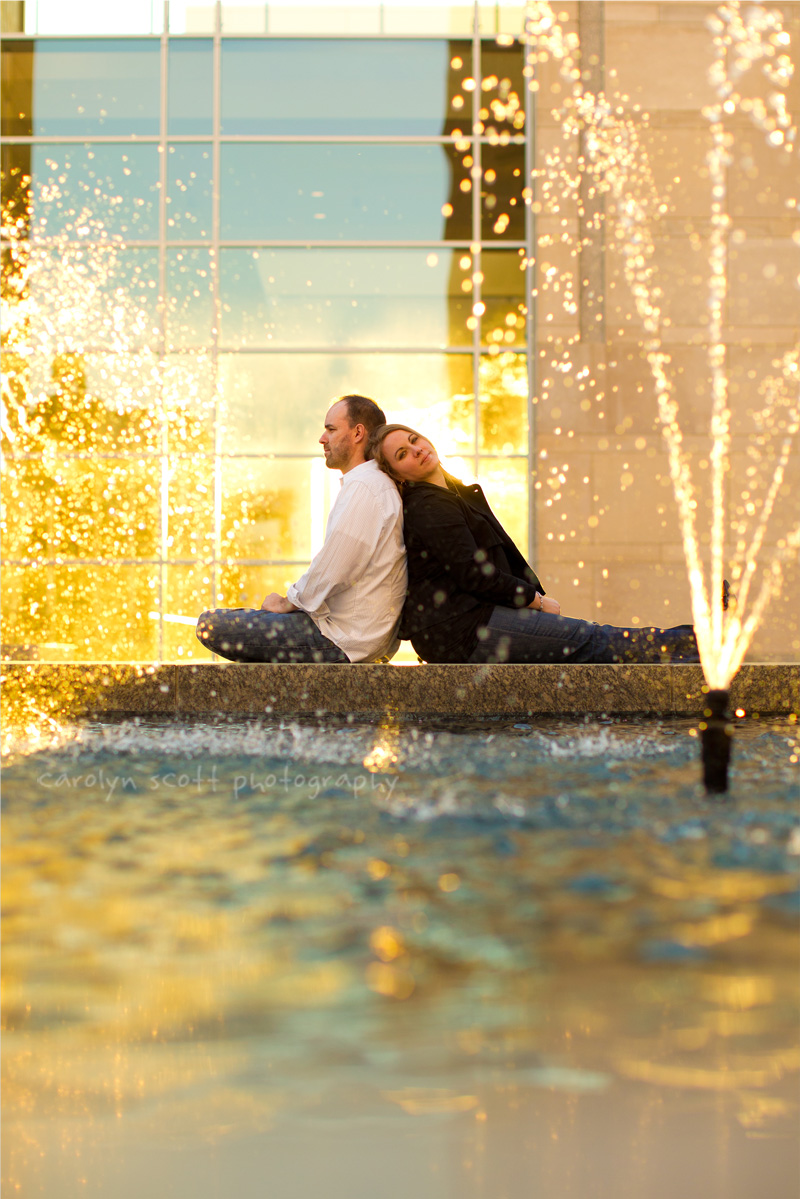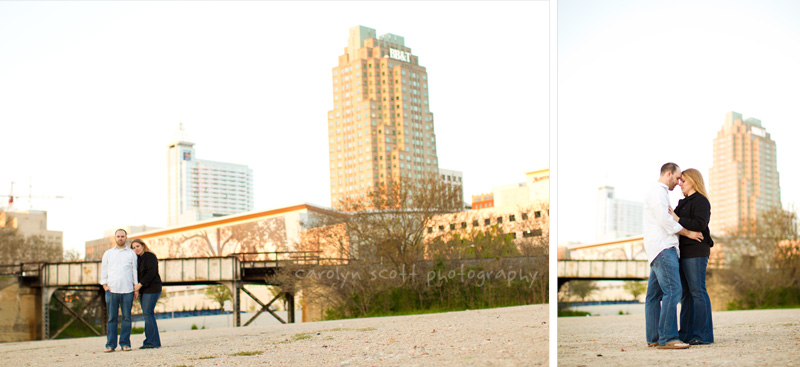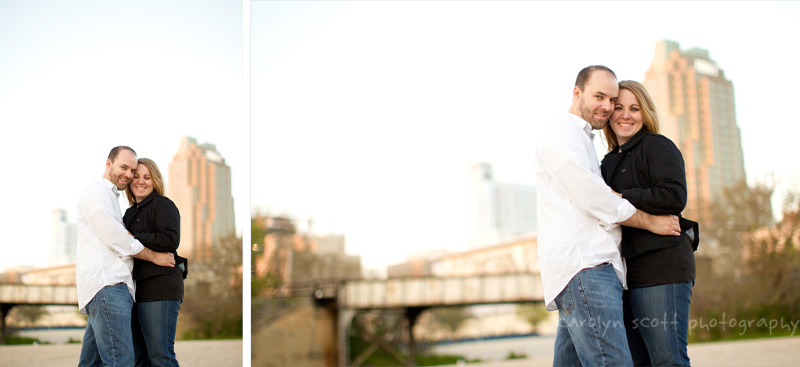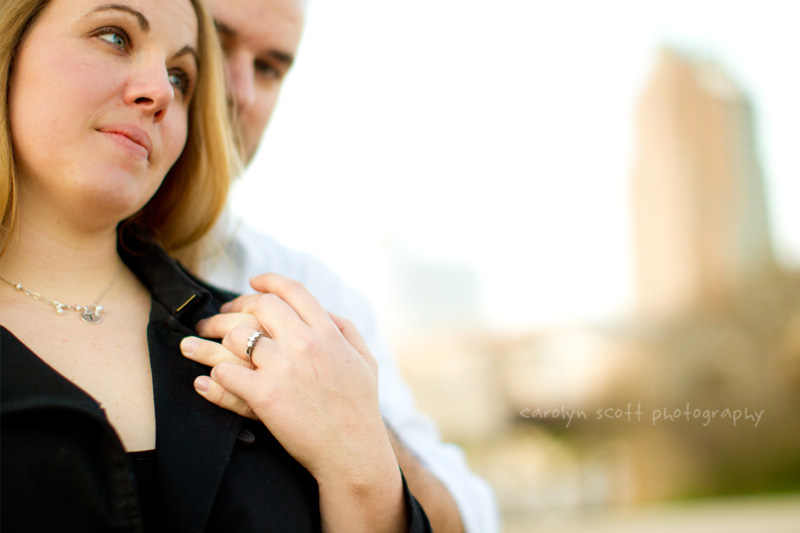 And thanks to Geoff for being a professional dog walker on this session! We had the dogs downtown and were maneuvering out of traffic and in several kind of dangerous situations for not-securely-tied-up dogs, so he was helping us out. This was Geoff's first time being a pro dog walker for CSP and I have to say he is a natural. Jackson was terrified and does NOT like being away from Shannon, but Geoff managed to calm him down while they all sat together and by the end of the session Jackson was all about Geoff.  And, of course, Vince wanted to pose with him. :)