Vince and Jackson are city dogs. Kind of. Actually, not really. Jackson's pretty terrified of traffic and elevators, and Vince is perfectly comfortable chewing on sticks and chasing his bro around the park. However, their parents are city people and scheduled a portrait session for their dogs before their downtown Raleigh engagement session, so we took the pups to a nearby park and let them run free (sort of)!
Vince is the Boston Terrier (a breed I'd been looking forward to photographing for such a long time!) and was everything I thought a Boston Terrier should be… a hilarious diva dog. He was very smart and insisted upon being in front of the camera at all times. I had to delete a ton of pictures of Jackson because they all had a giant Vince blur running in front of the camera like, "HEY GUYS HEY GUYS HEY GUYS!!!!" Vince enjoys pepperoni, chasing Jackson, and chewing on sticks.
Jackson is an adorable mutt who belonged to Shannon before she lived with Phil. He's very protective of Shannon and doesn't particularly want to like Phil, but you can tell he does anyway. He goes back and forth between trying to ignore Phil and running up to Phil like, "HI PHIL HI PHIL HI PHIL!!!!" Jackson enjoys swimming, chewing on sticks, and my husband Geoff.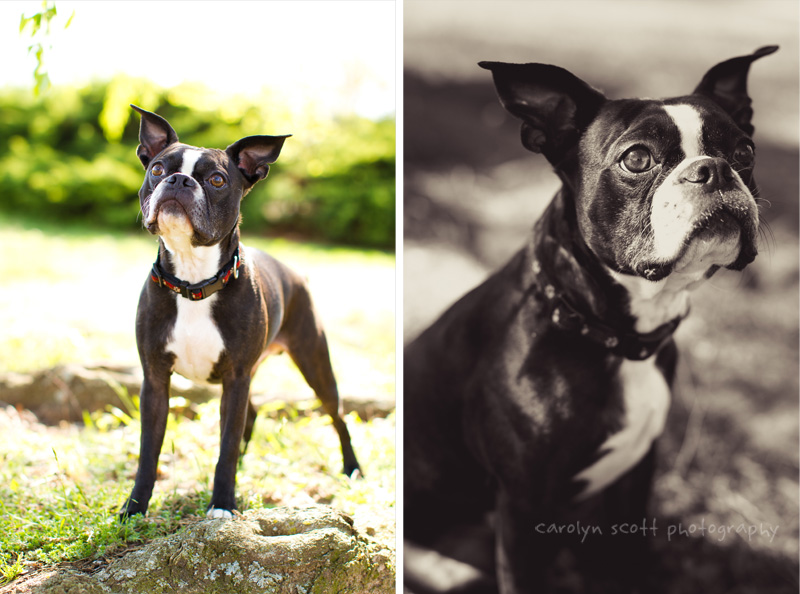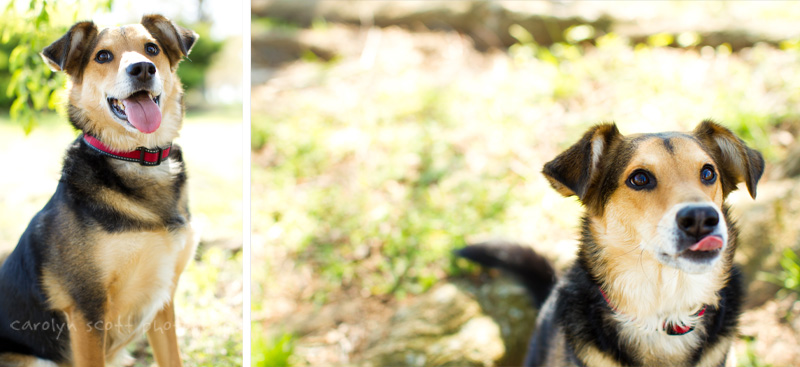 Both of the pups live together now with Shannon and Phil and clearly get along splendidly. :)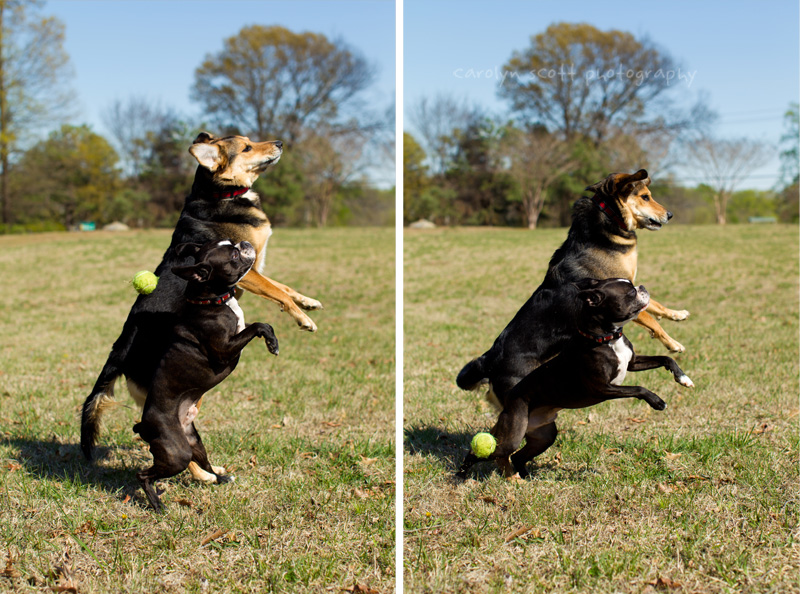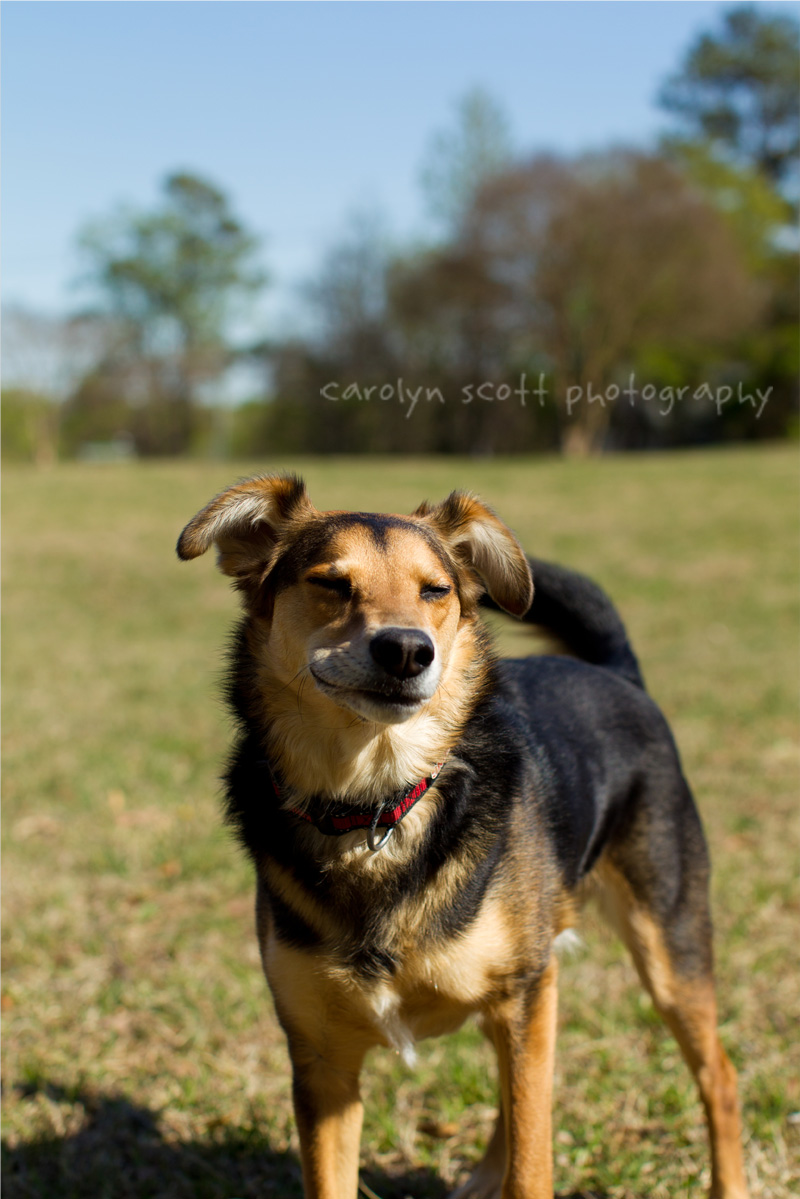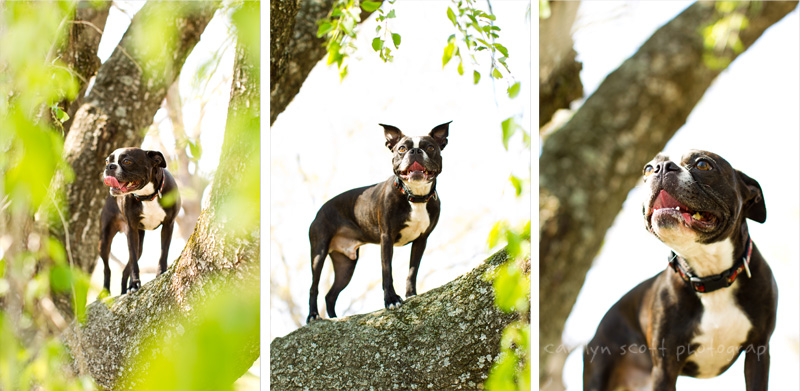 Does anyone else see the resemblance to Fidget here?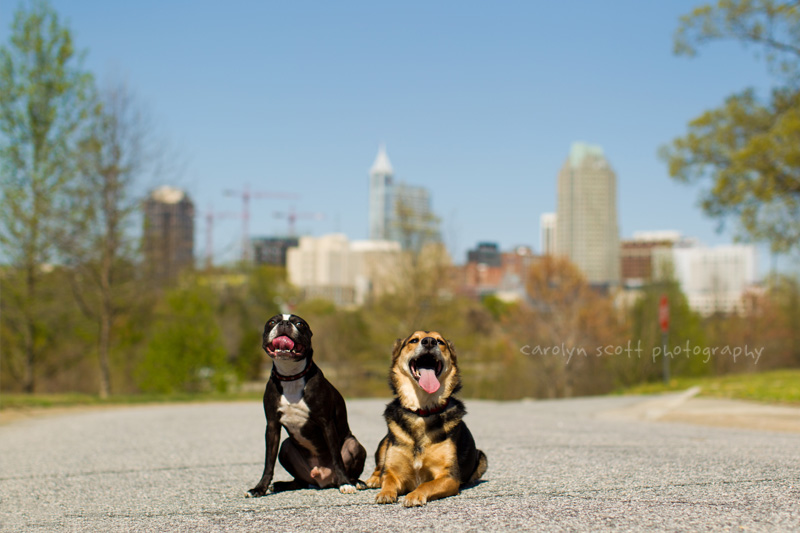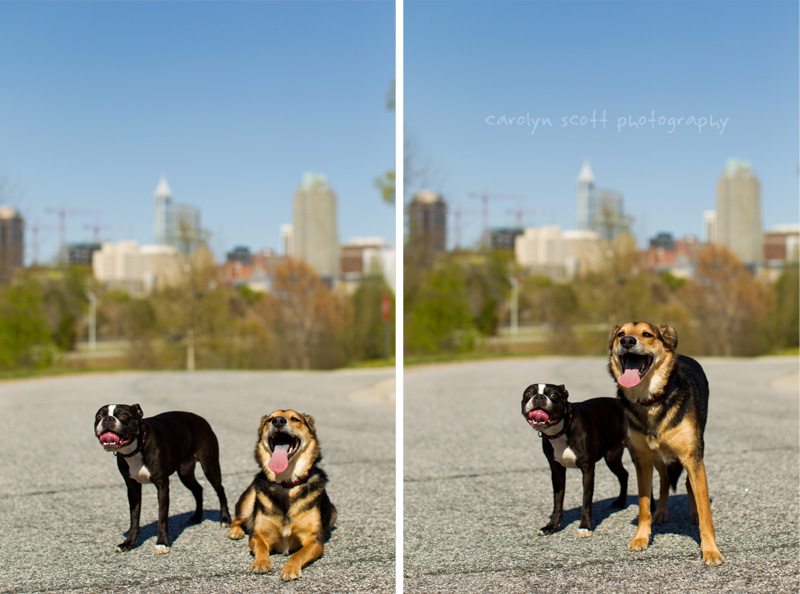 I love the picture on the left. :) They're so cute together!


Hahaha look at those eyes on the left hand side… Oh, Vince.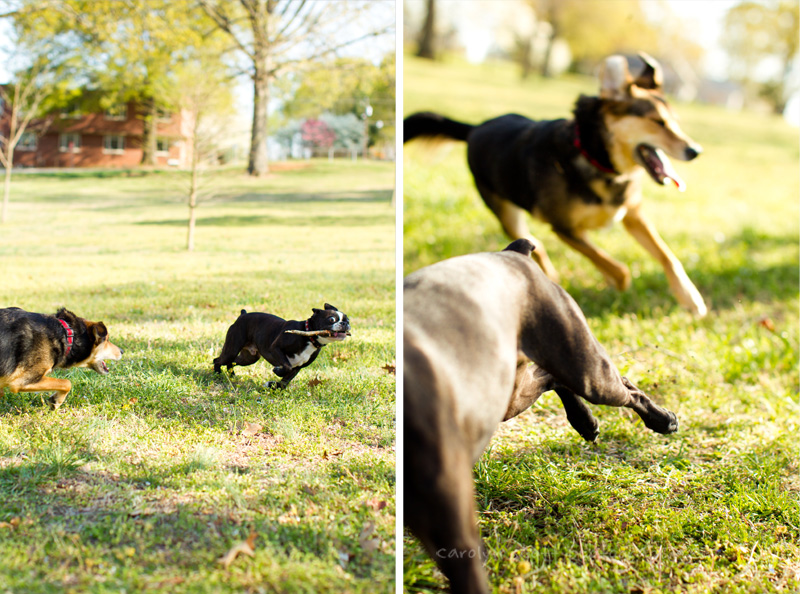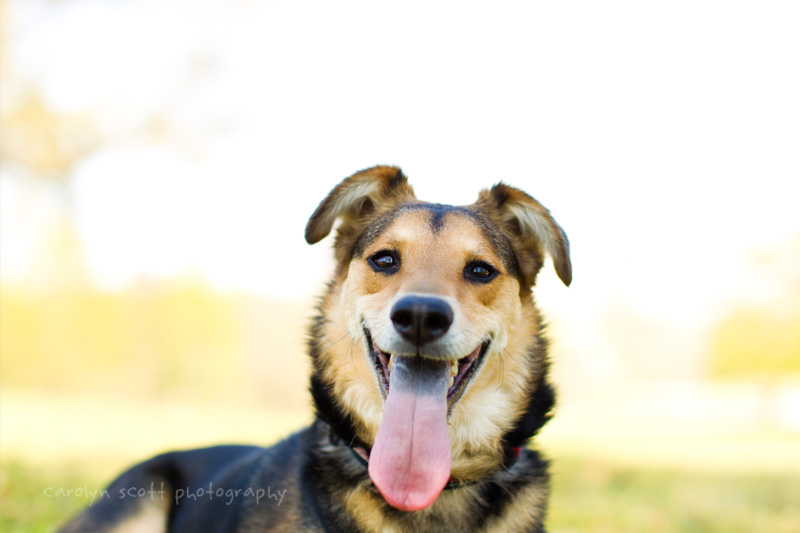 "Sticks are the most delicious."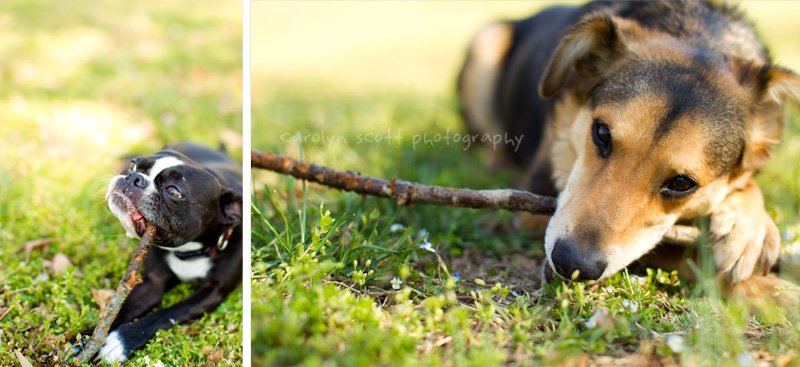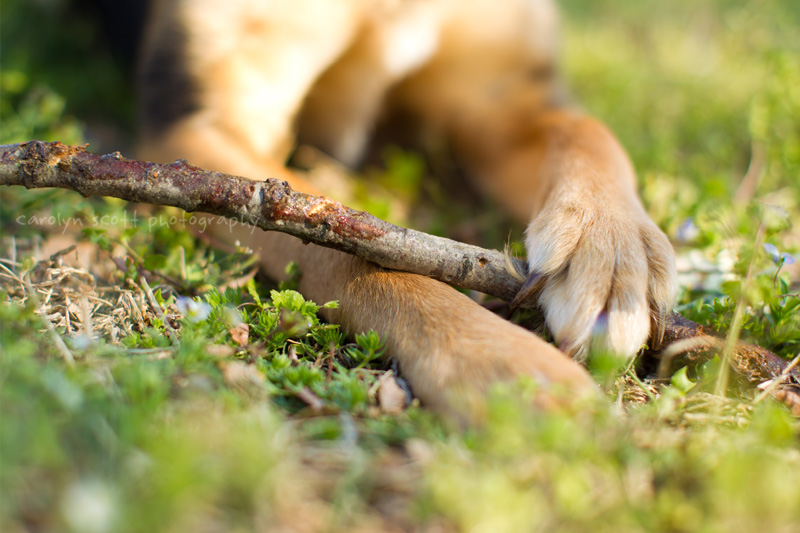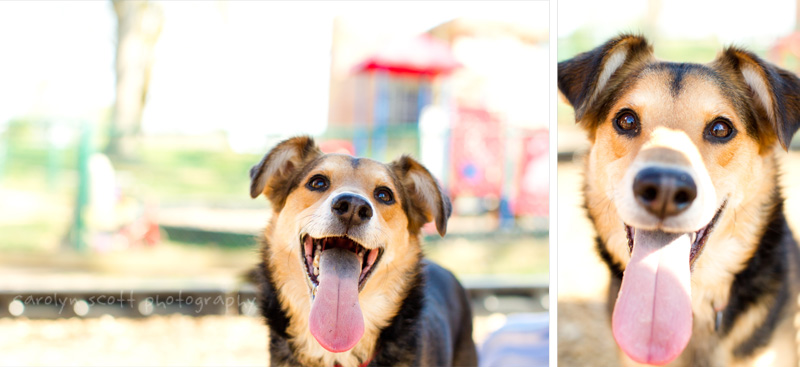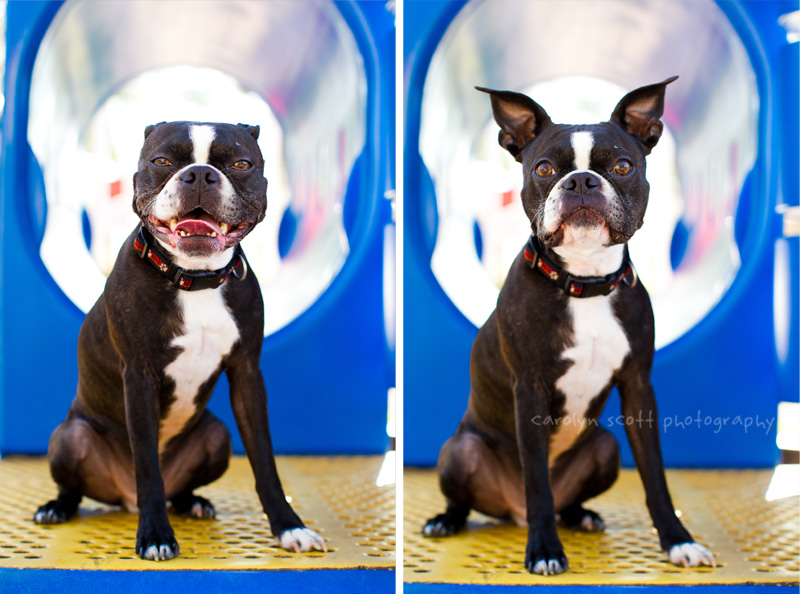 I love you, Vince+Jackson!! You will see a little bit more of them in my next post, Shannon and Phil's engagement session. :)