This shoot was so much fun for me (and Geoff!) to do! I became Twitter pals with another local photographer named Kristen (of Kristen Abigail Photography) a while back. A few weeks later I received an e-mail asking if I'd do the honors of photographing updated headshots of her for her website. I said of course! :) We decided to approach it as having a sort of senior portrait feel. Kristen is often behind the camera but not in front of it, and we could all use a personal photoshoot once in a while instead of just a few headshots. So we had a grand old time running around a part of Raleigh that I hadn't explored before and got to spend time with a lovely lady! Kristen is such a sweet person and up for anything. I don't think I've had anyone laugh so much on a session! She just cracked up the whole time and was as pleasant as could be. :) So without further ado, here's Kristen!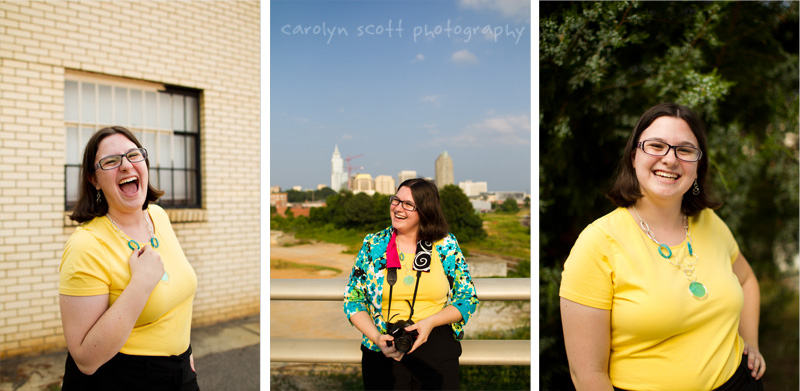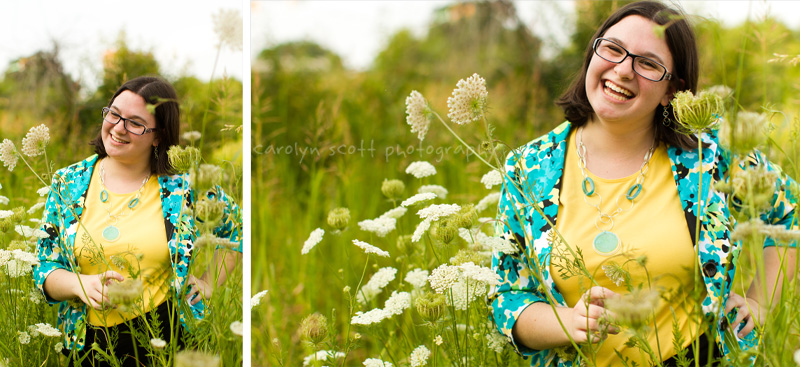 Kristen's nifty camera strap is from Etsy! Looove Etsy for stuff like that (and purses… and headbands… and..)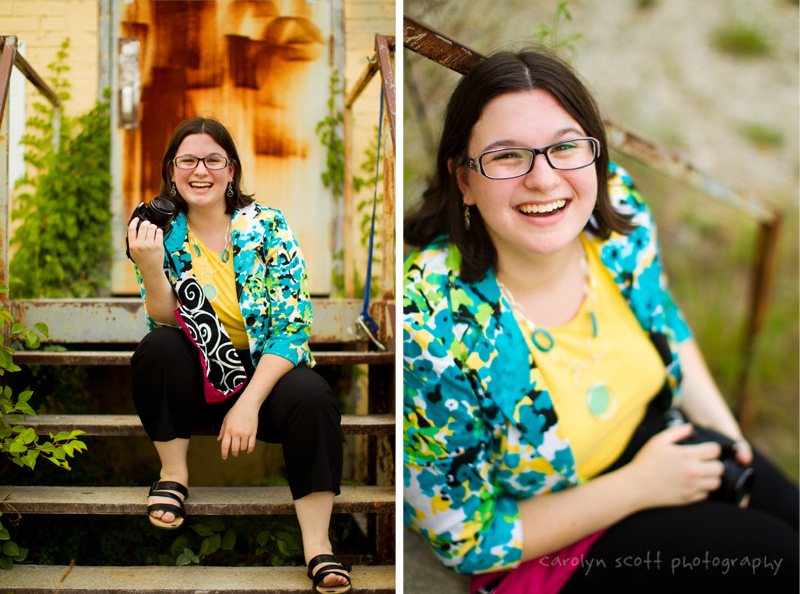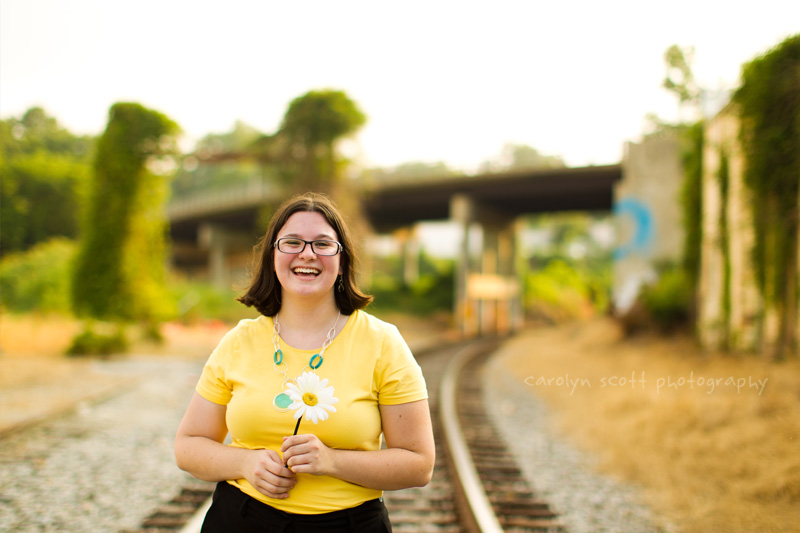 She brought the little daisy from home where she keeps a bunch of them in her room because they're a happy source of inspiration!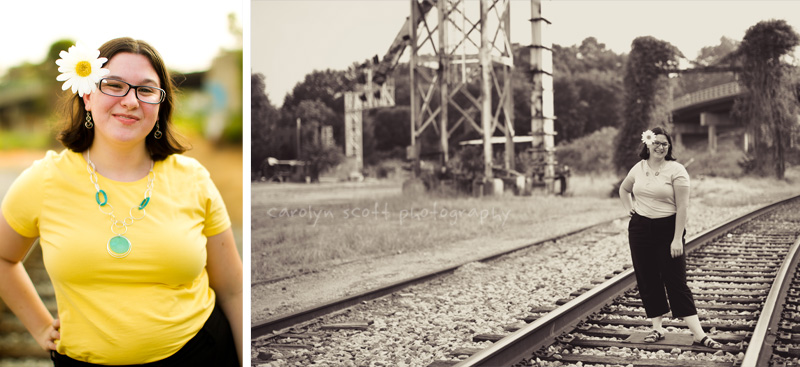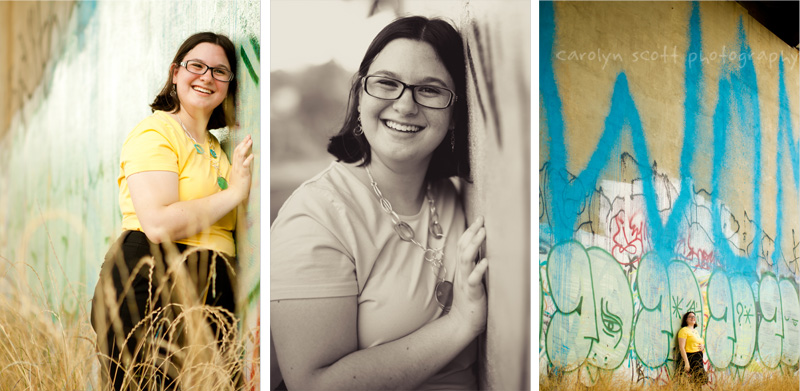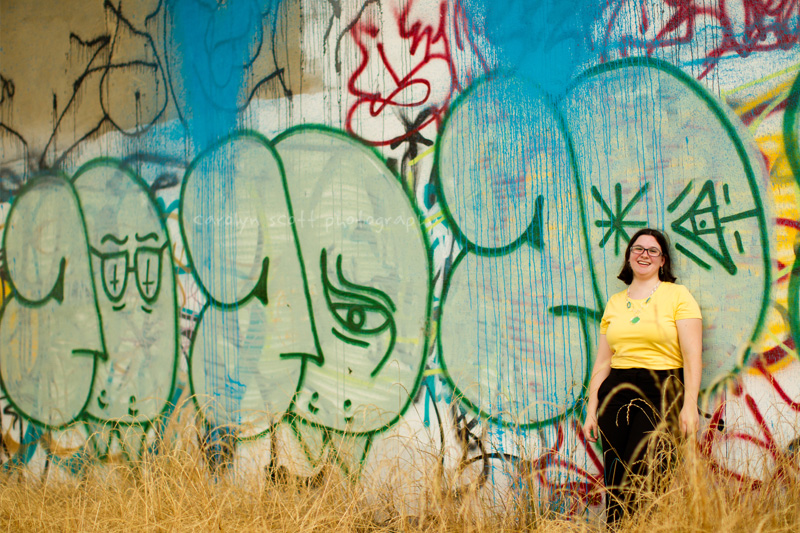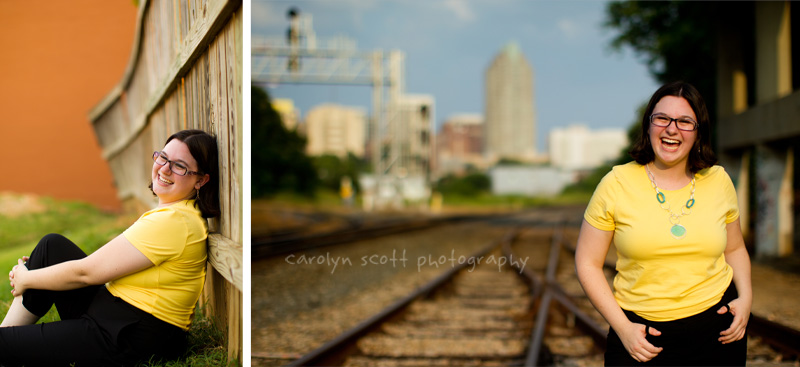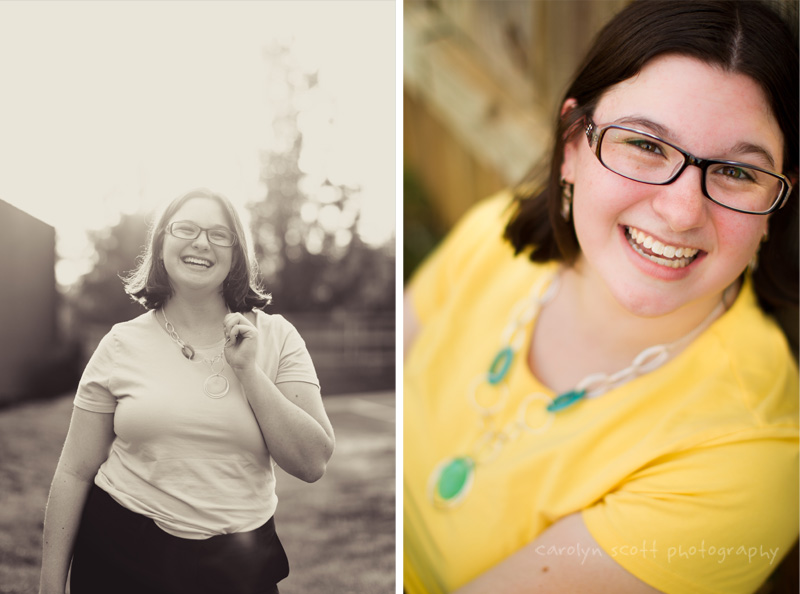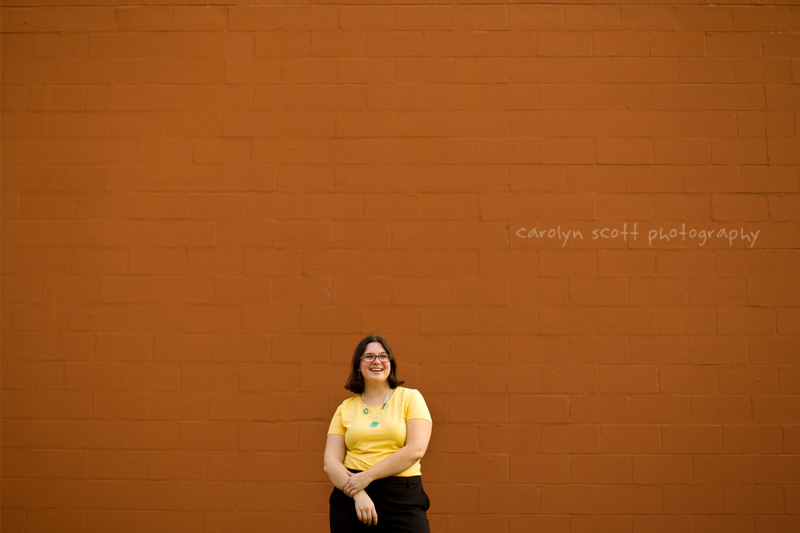 Kristen – you were fabulous to work with! Thank you so much for asking us to do this. I hope you can use some for your website and use the others as reminders of how lovely and beautiful you are!