You know you've known someone for a long time when one of your past experiences with them involves going to see Oasis in concert.
Morgan was a few grades older than me, but close friends with my sister. It turns out that she was also close friends with Geoff's sister at the same time in some weird Twilight Zone-y way. Anyway, I used to see a lot of Morgan until I got to the point where I would stop pestering my sister to hang out with her and her friends. :P They graduated, I graduated, etc (in closer proximity to Morgan's younger sister Randi), and our relationship turned into Facebook friends, as so many relationships do these days. When she asked me to shoot the wedding of her and her fiance Jim back in Pittsburgh and about 10 minutes away from our hometown, I was very excited… excited to see her and her family again, and excited to meet Jim, because I was pretty sure he'd be pretty cool.
And of course he is (and I welcome another groom who has GREAT hair and excellent music taste), and of course they are, and of course their family and friends are. In fact, it was one of the coolest assemblies of people we've met in a long time. There were cats involved, an old family house, Tom's wedding shoes, alleyways to shoot in that I'd never thought to visit even though I grew up ten minutes away, lots of Hall and Oates and Phil Collins, a videographer who used to be my band teacher, a Glen's custard visit (a Springdale staple), and… perhaps best of all… a totally decked out Steelers bar who yelled at our newlyweds from across the street: "Hey, yinz guys come over here and we'll give you a drink!" Of course, the drinks actually were accompanied by the owners and local bar residents blasting The Black Eyed Peas "I Gotta Feeling" while playing along via jugband (i.e. banging whisks against beer bottles) in celebration of Morgan and Jim's soon-to-be marriage. I'm not sure what could have been better, but upon wading through and editing their pictures later, I've determined that nothing could have been better.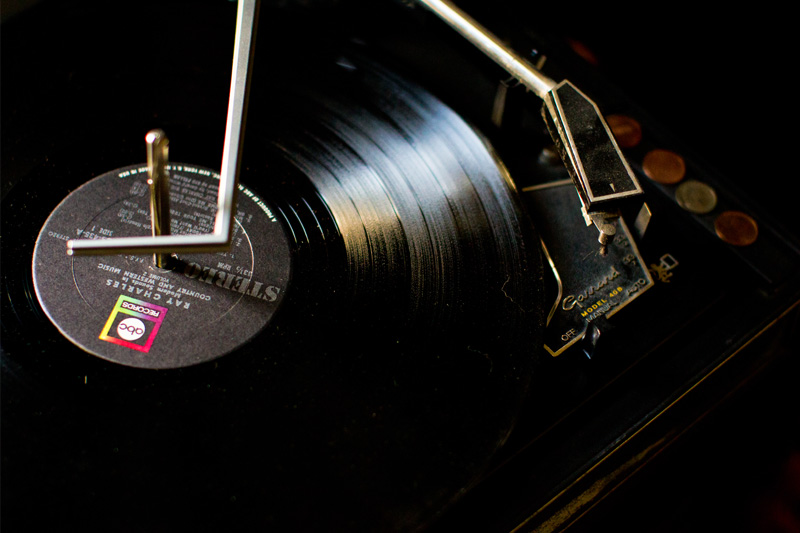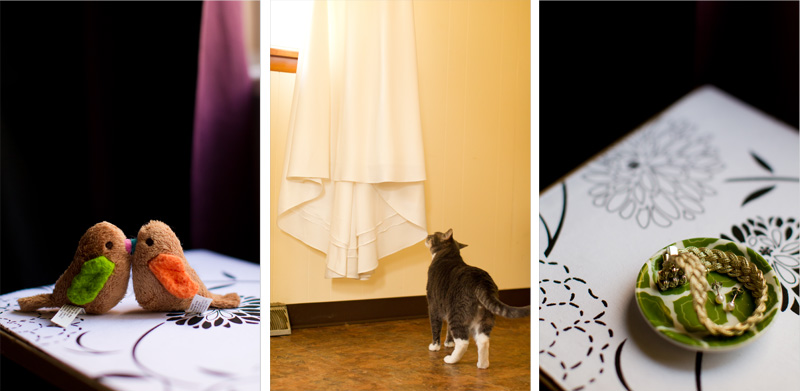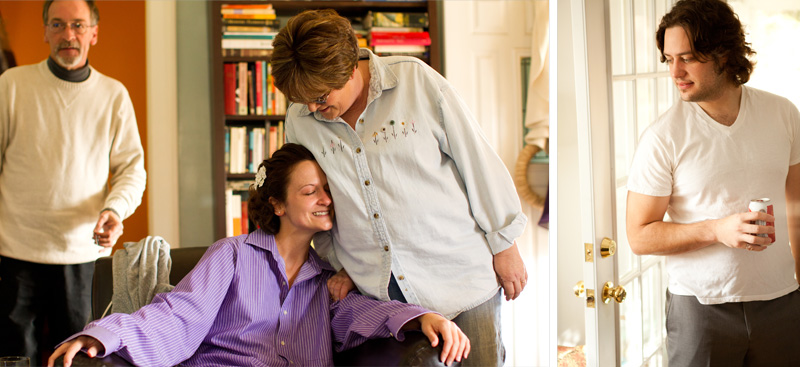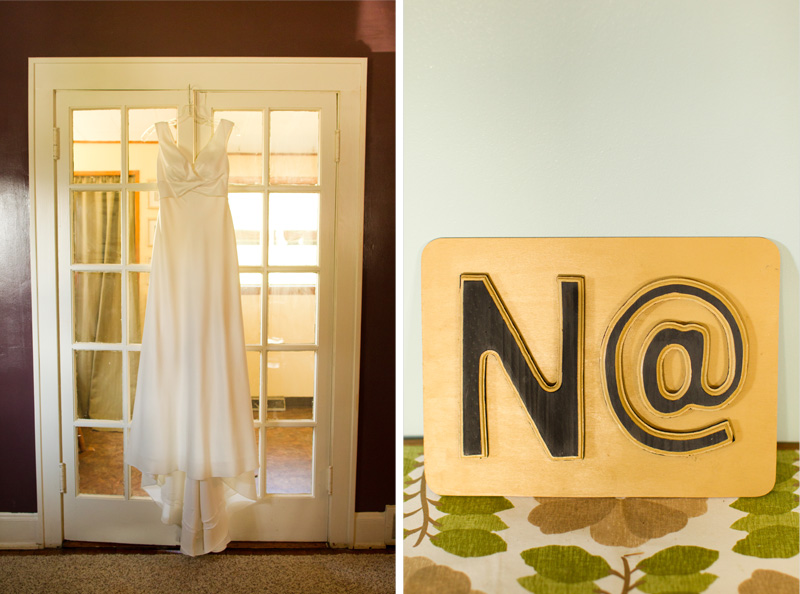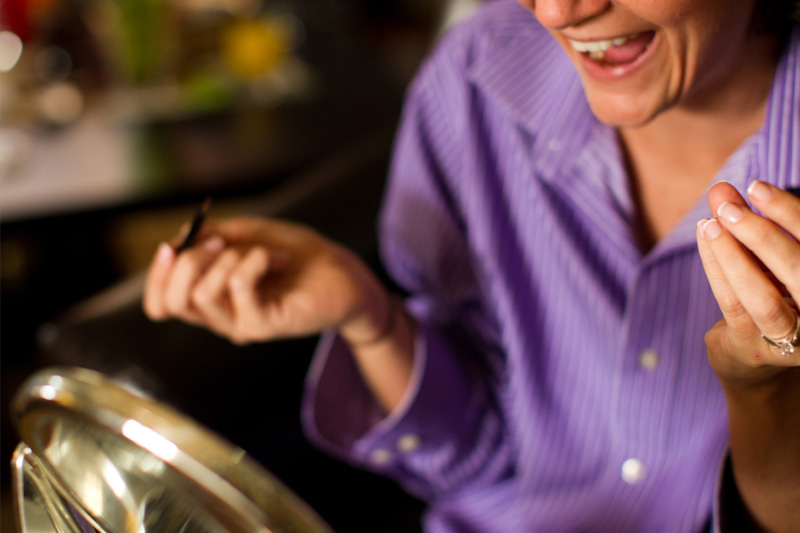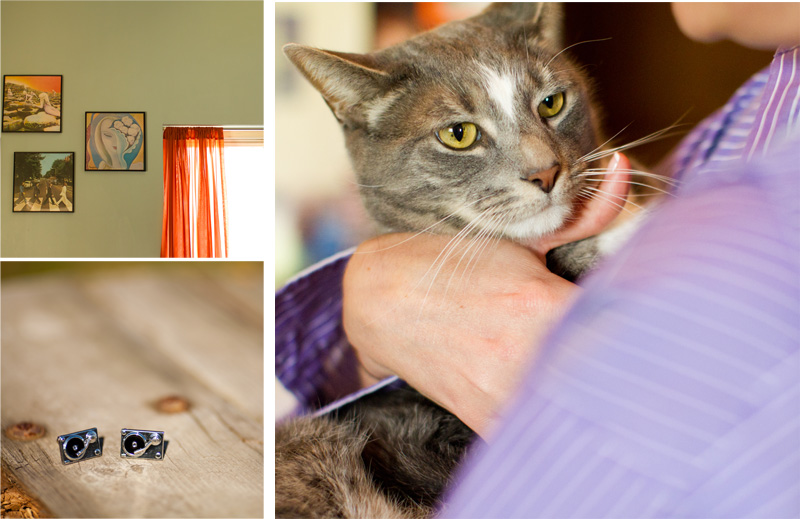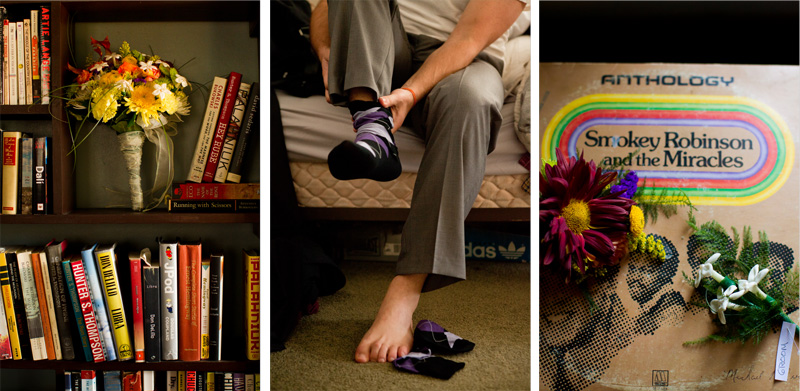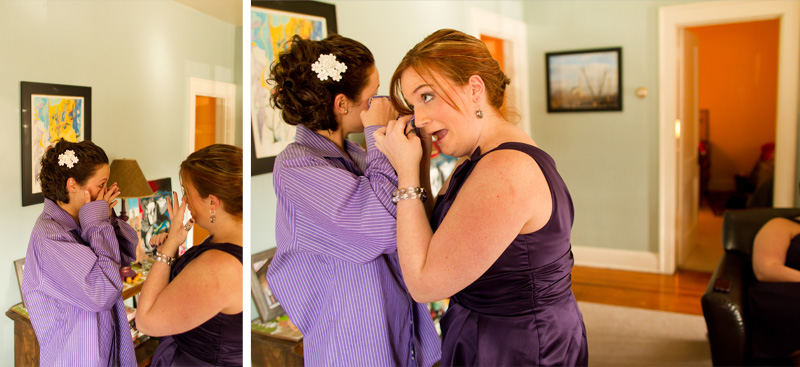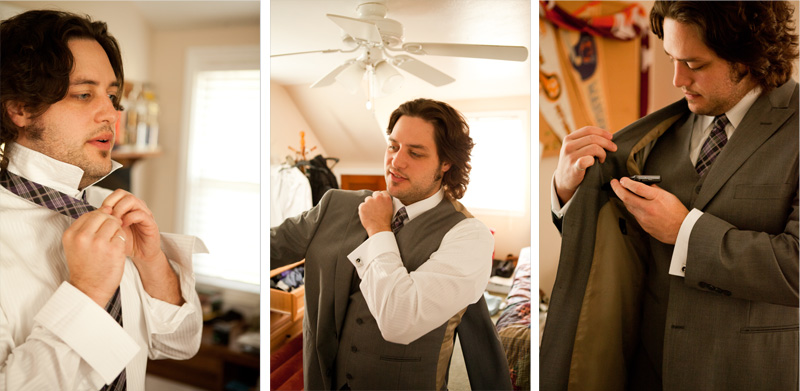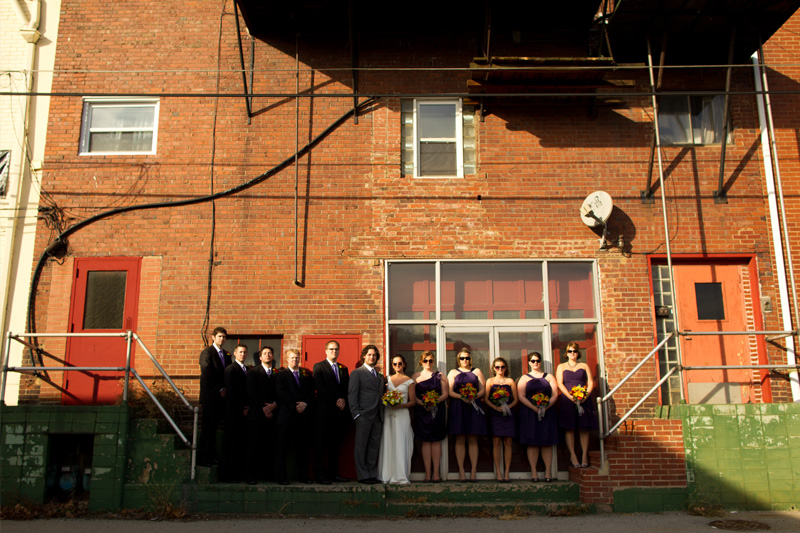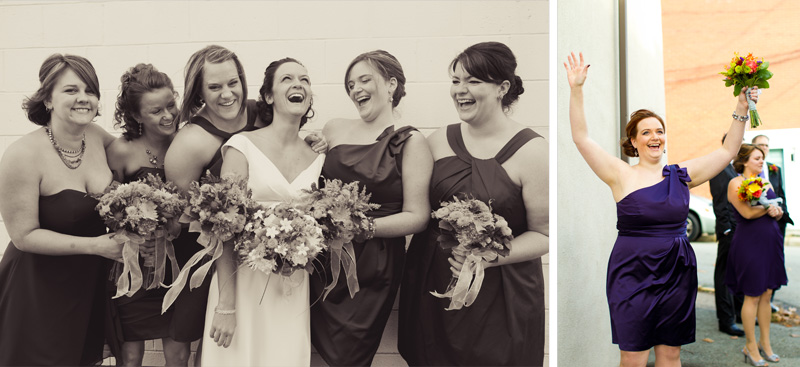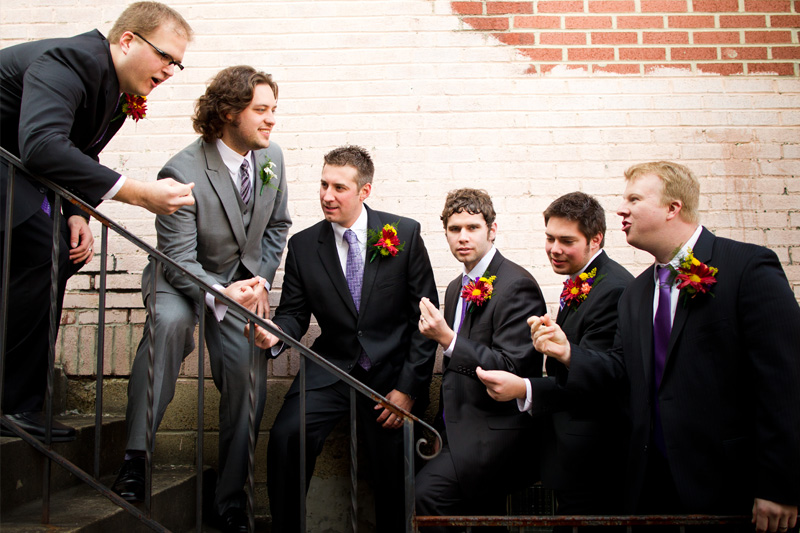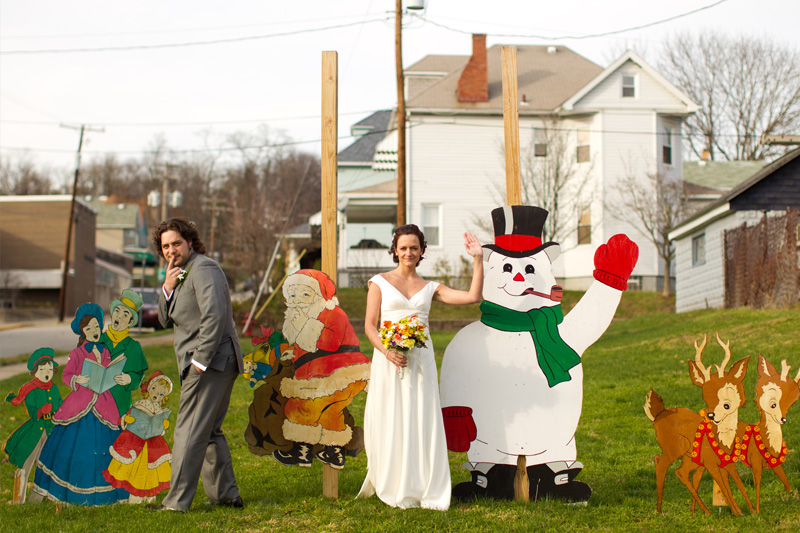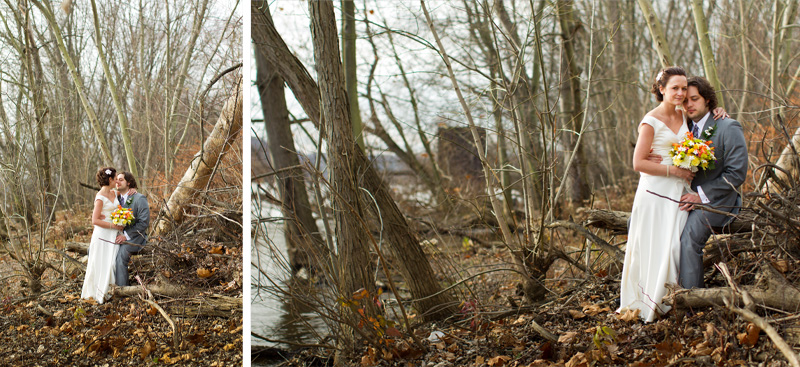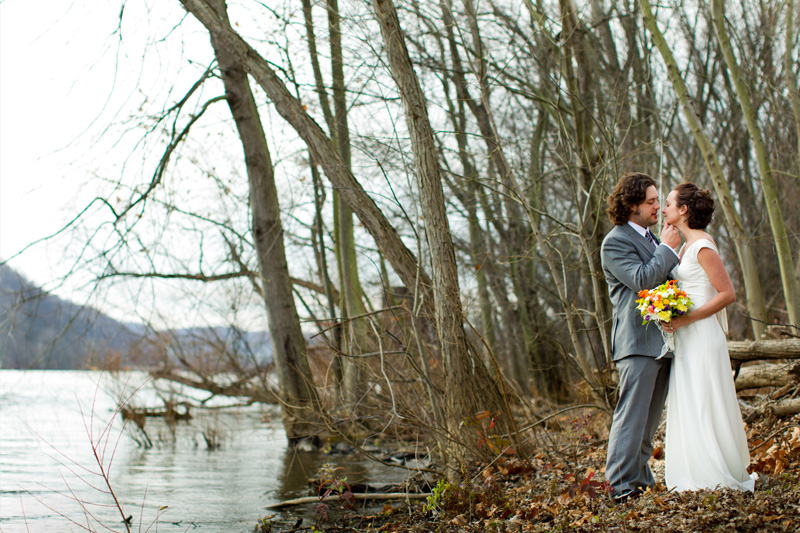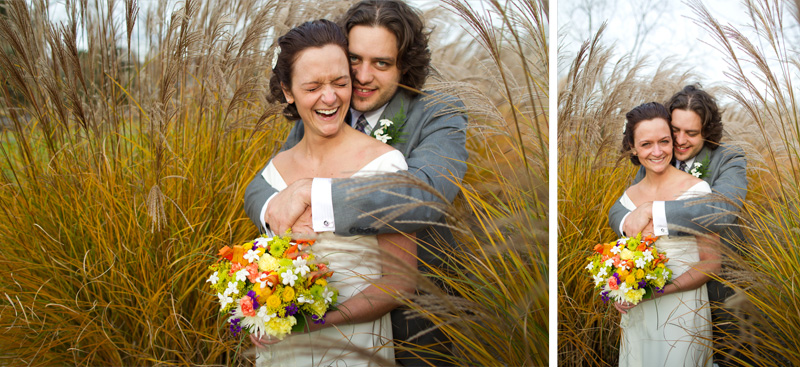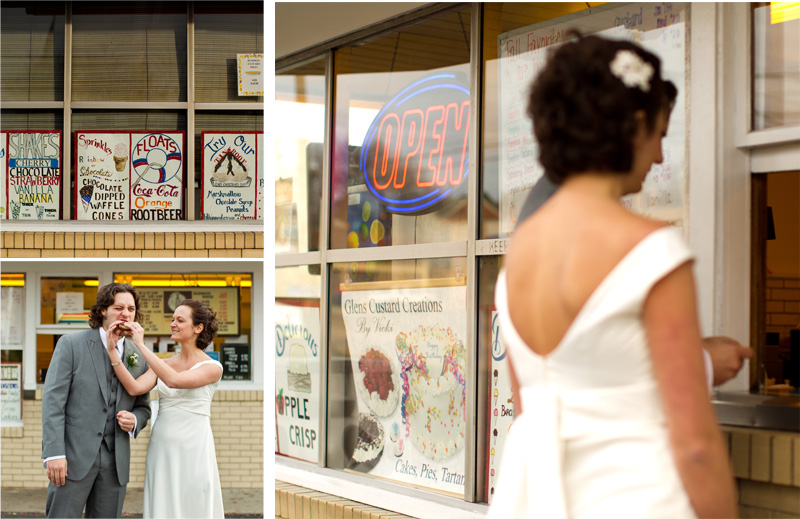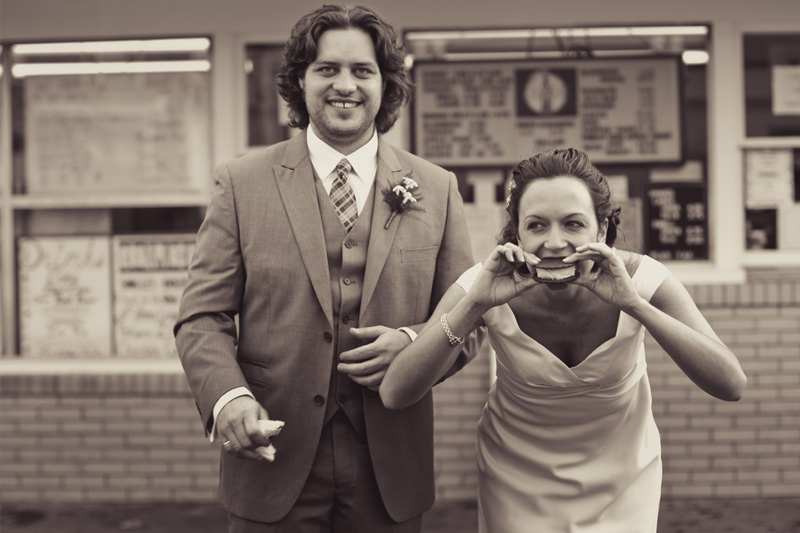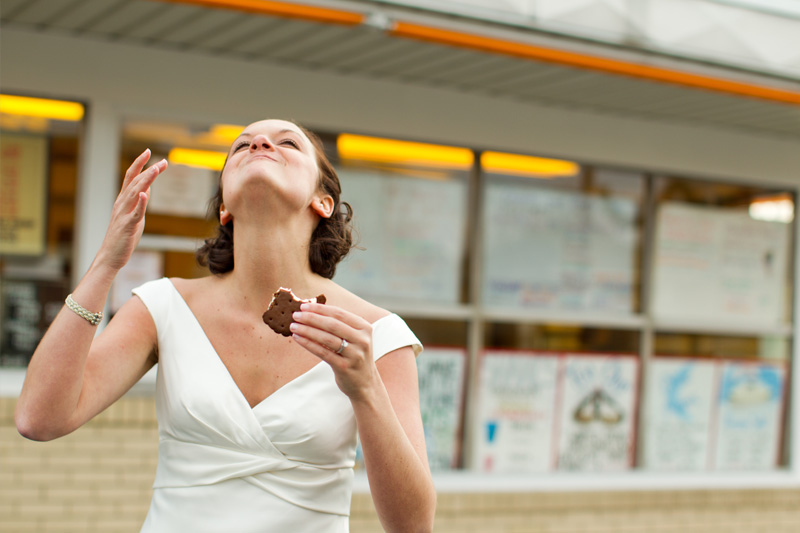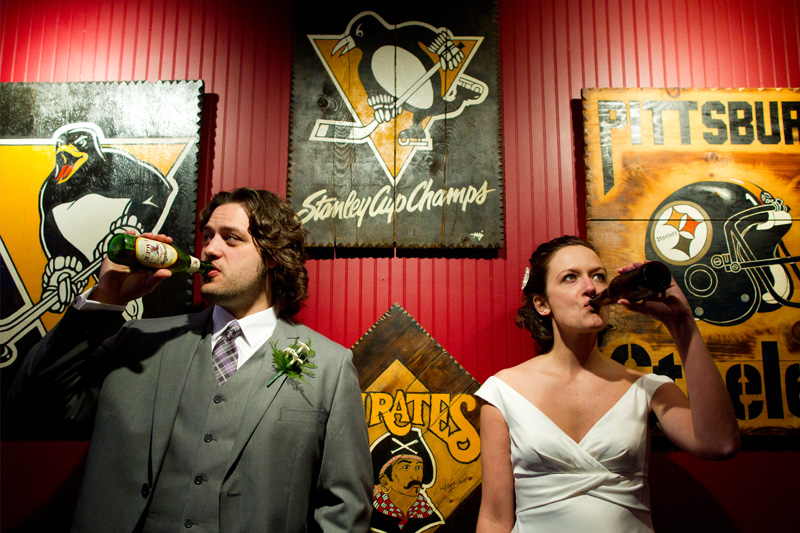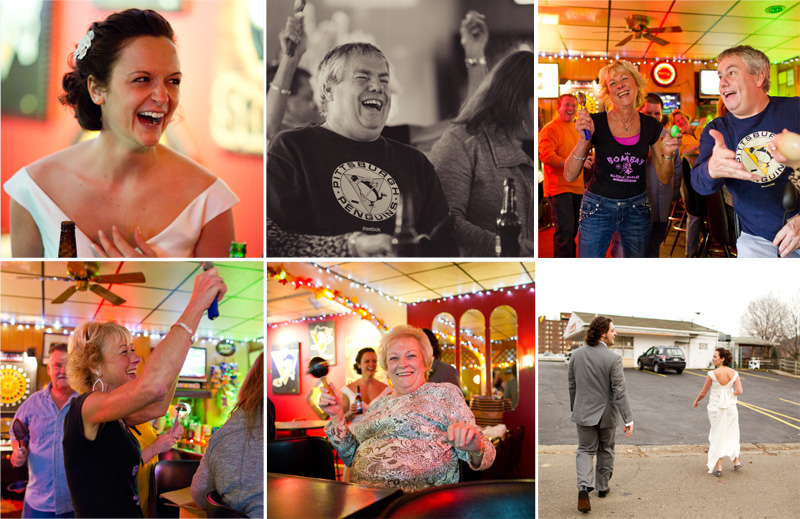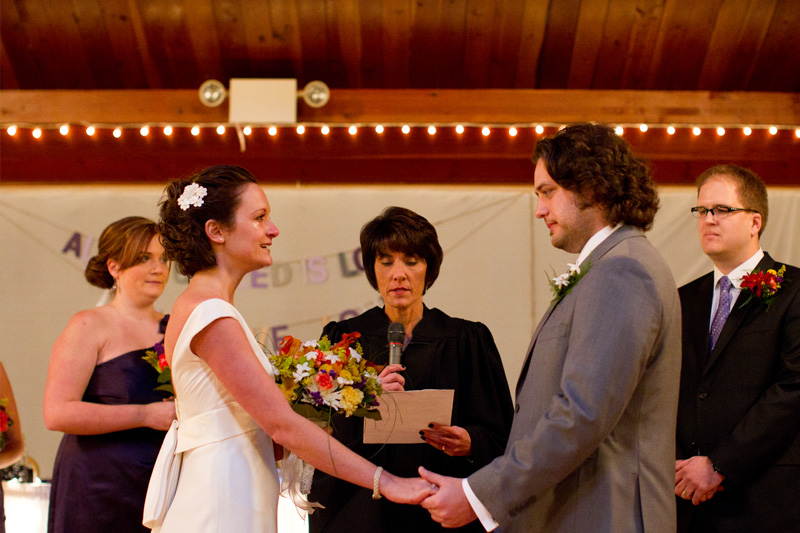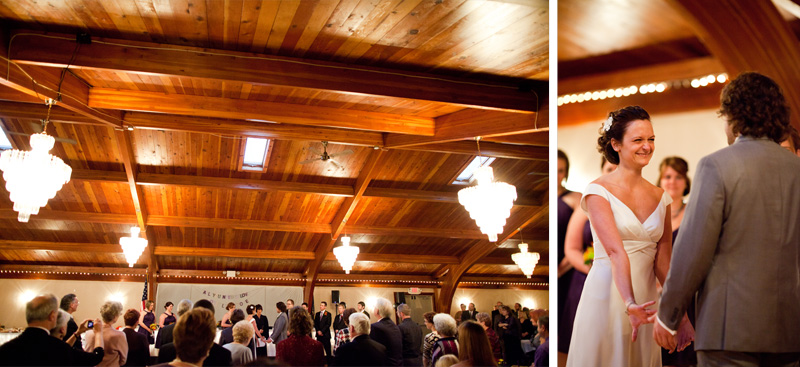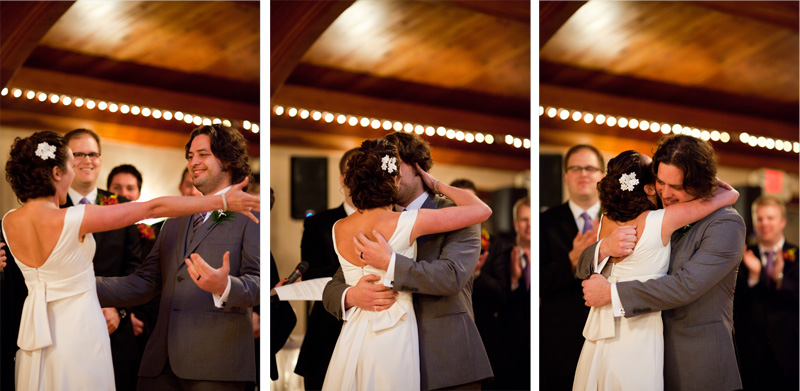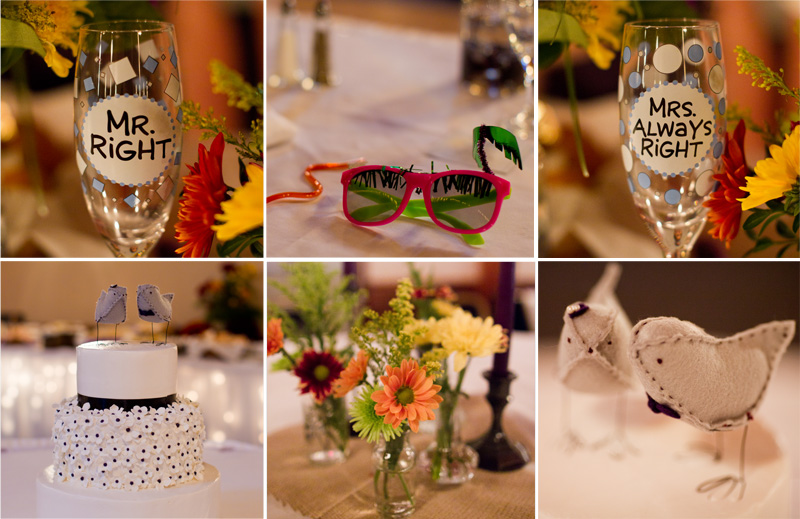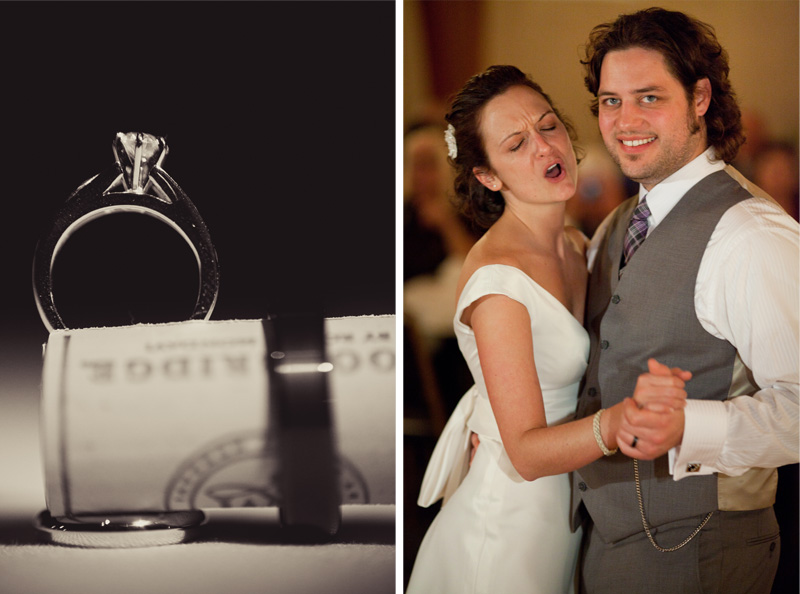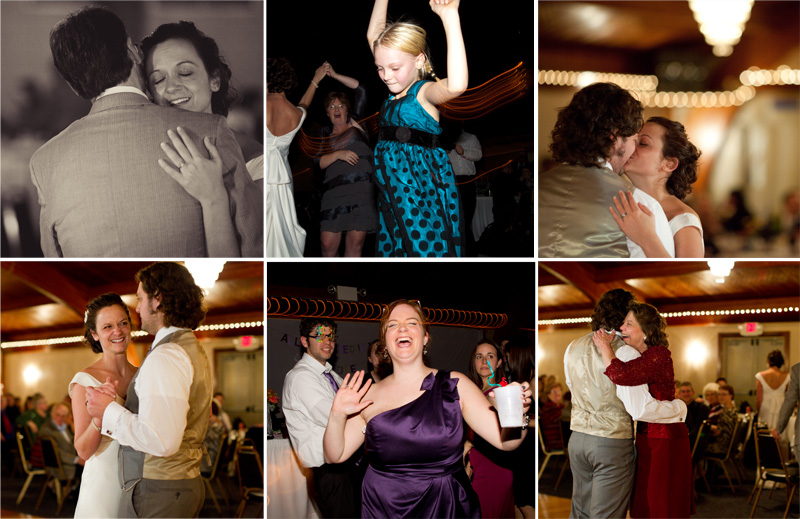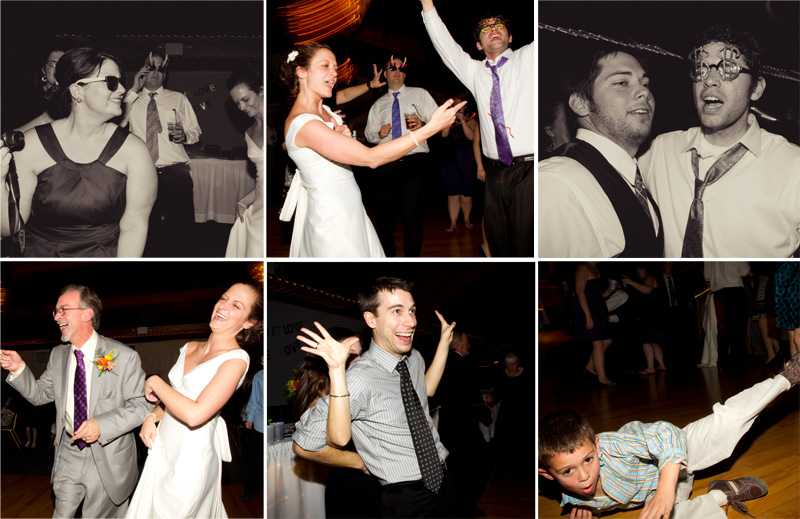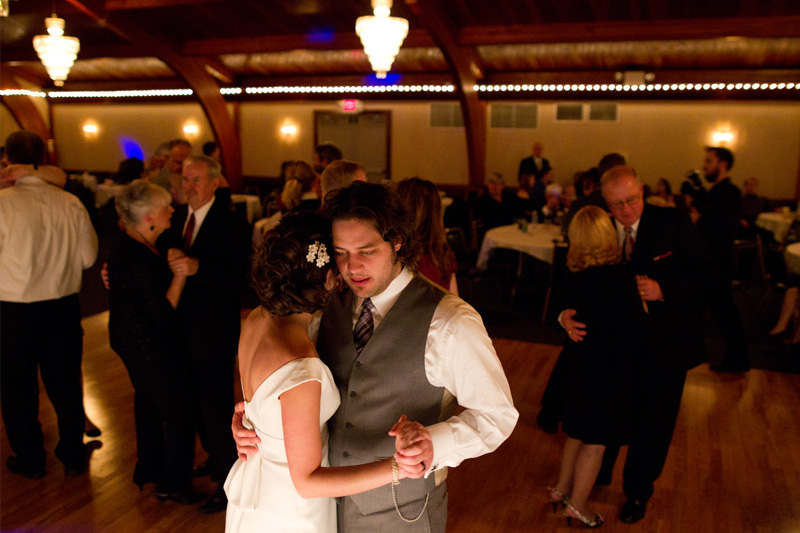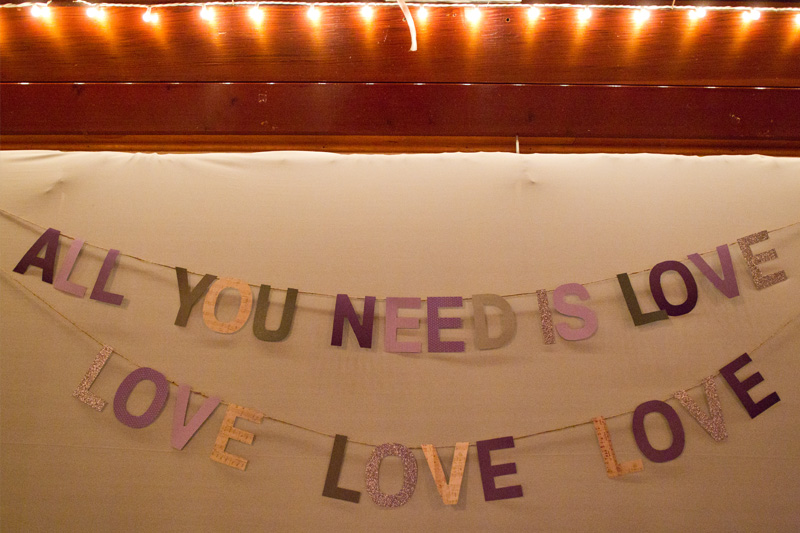 First Dance Song: "Something" – The Beatles
Bride's Occupation: Pricing Coordinator – GNC Corporate Headquarters
Groom's Occupation: Project Administrator  – Siemens Energy // Soccer Coach
How You Met: Well, we were born in the same hospital 2 days apart and were in the nursery together – our families even visited with one another (her Mom and his Aunt were bffs in high school).  But we don't really remember that.  25 years later our mutual friends unknowingly reunited/introduced us.
Interesting Bride Fact: 100% certified crazy cat lady, and avid bookworm
Interesting Groom Fact: Has an extremely extensive record collection, shuns most modern technology, and hopes to one day open a used book store so that he can go to work barefoot every day.
Date: November 19, 2011
Ceremony and Reception Venue: Springdale Veterans Association // Springdale, PA
Officiant: District Magistrate Carolyn Bengal
DJ: Craig Brown // DJ Goodtimes
Florist: Springdale Floral
Cake: Oakmont Bakery
Caterer: Patti Luffy // Ranieri Catering
Hair/Makeup: Ashlee Pici Seger // Ashley DeMasi Hair Salon
Videographer: Brian Querry // Querry Music Productions