What makes me so happy with this wedding is how happy Becky looks. Not that she's not happy or anything like that, but that I remember when we first met Becky and Jake and we basically discussed how bad she hated having her picture taken. According to them, she'd freeze up. The whole deer-in-headlights deal. And I've loved seeing how, over time, Becky has been able to completely ignore me. I can see where that wouldn't be a normal person's goal… to get someone to ignore you… but it's awesome when you go from an initial meeting of, "Becky really hates having her picture taken" to Becky running around the city smiling and laughing and not worrying about me jumping out at her from the bushes.
Becky and Jake are those really cool clients that you hope to get but that secretly make you nervous at the same time because they're really cool and you sometimes feel like maybe your level of cool won't live up to their standards of cool, you know? I also remember at the first meeting that Jake told me that he didn't "just want wedding pictures, we want art." And I thought OKAY WE CAN DO THIS DEEEEEEP BREATTHSSS. And I hope we did. I think we did. To me, the pictures reflect how the two of them are perfectly suited to each other's quirkiness… and how they not only make a gorgeous couple, but how they're just so ridiculously right for each other. They're the type where, if you were friends with Jake, you'd be more than happy to now welcome Becky along to every previously-Jake-only activities and vice versa. They're kind of infectiously awesome like that. And we like them a whole bunch. I hope these pictures are as cool to you guys as they seem to us. This wedding was rad… and our second time shooting this year and ever at CAM Raleigh where I think I might just set up a tent in the back and live if that's okay with the staff. Thanks in advance!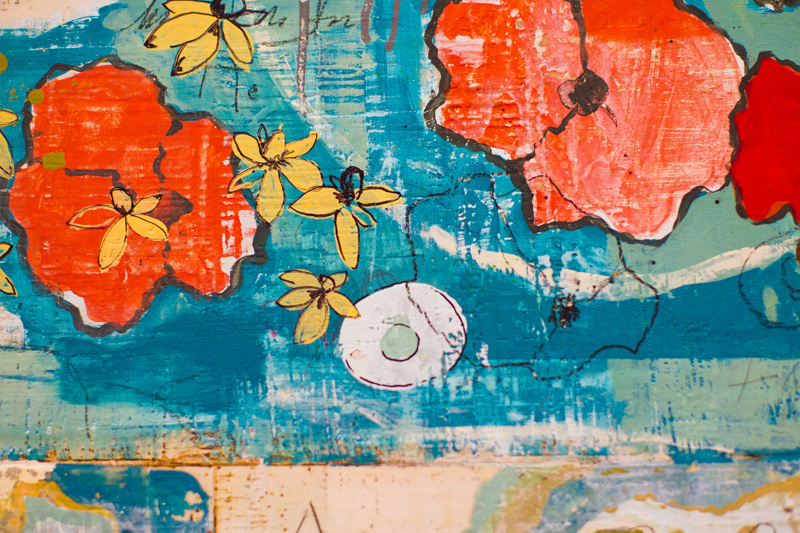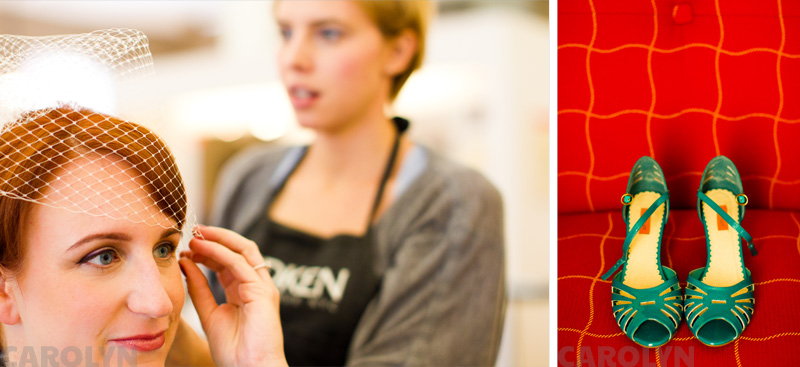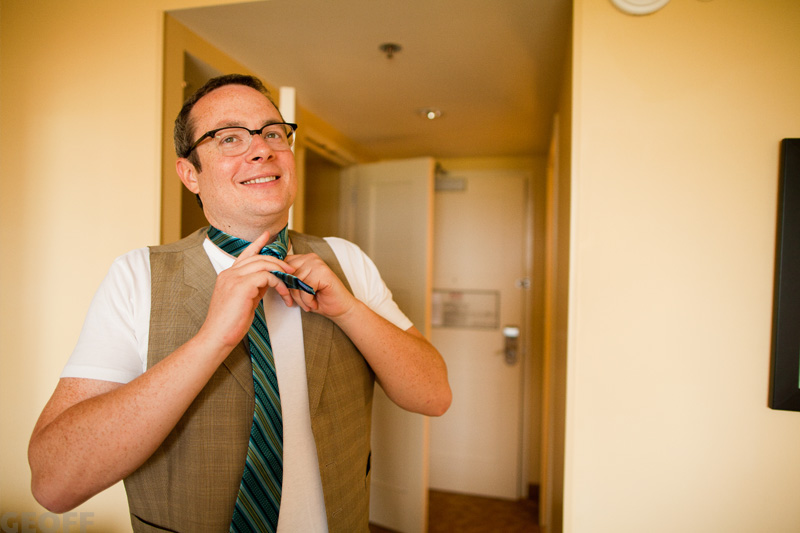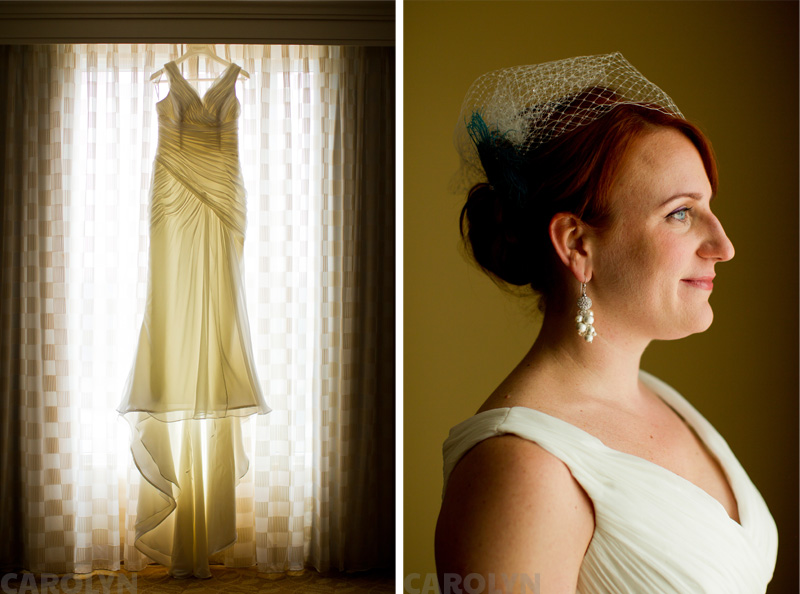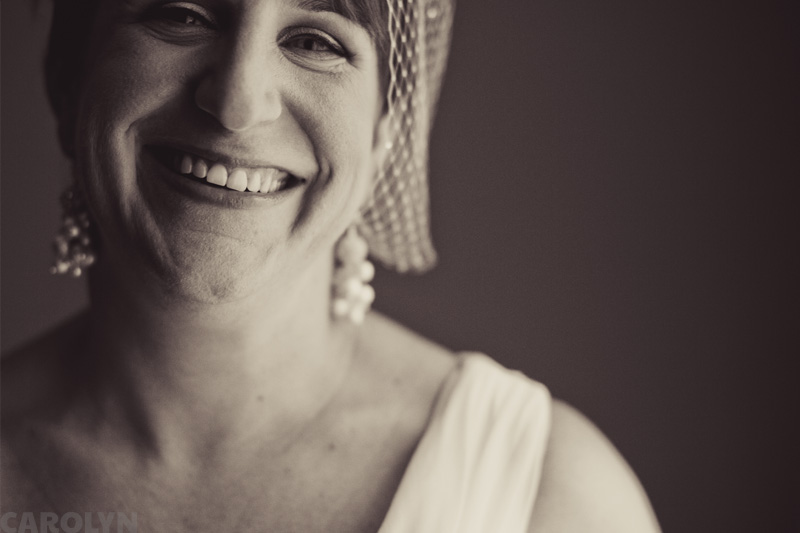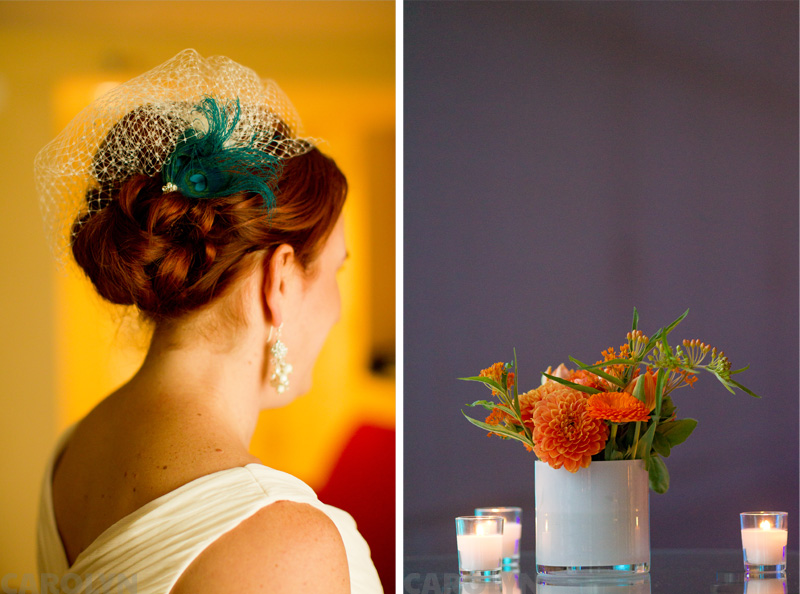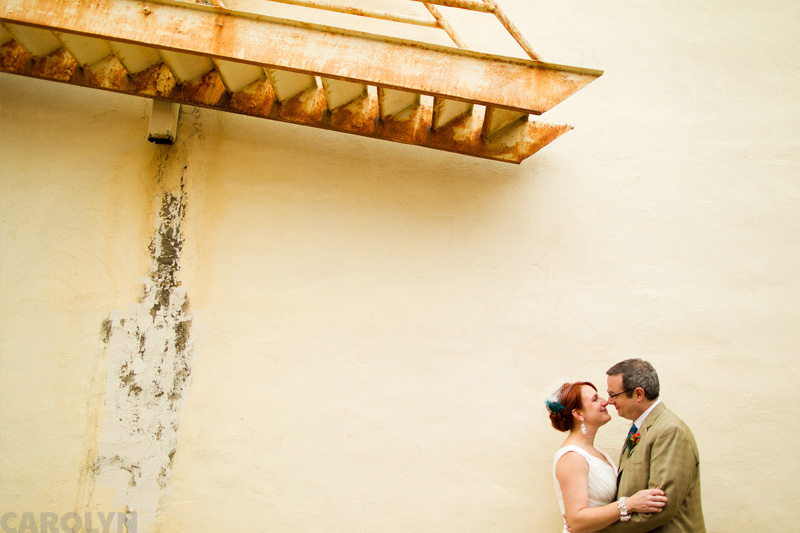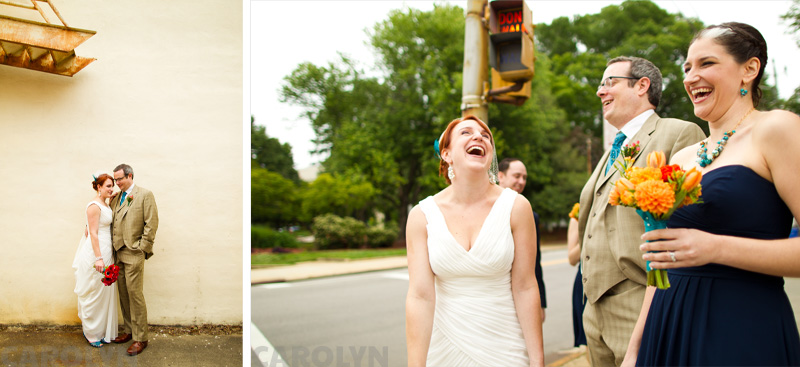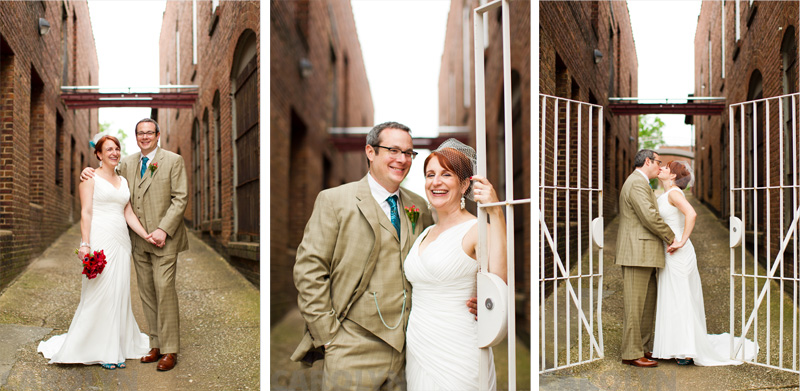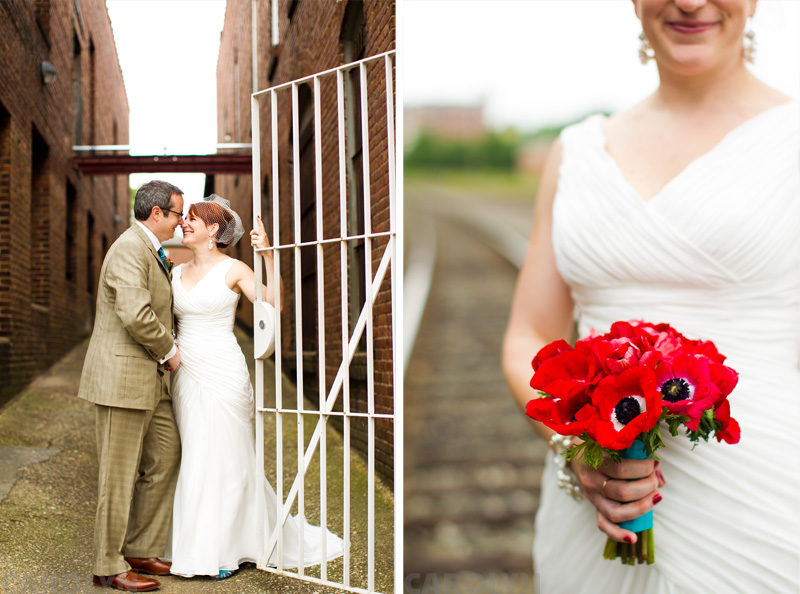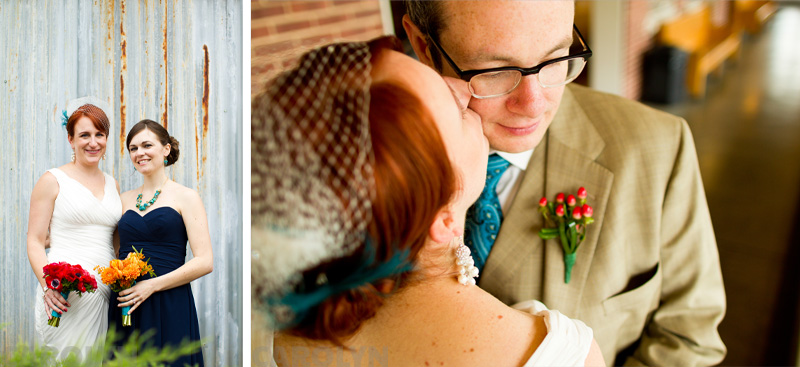 So normally I don't interrupt posts like this, but I thought this was so cool that I had to point it out because it's tiny so it's easily missed. But that bird below that flew over the ceremony that Geoff so awesomely caught just happened to be their wedding colors. WEIRD. Thanks, bird!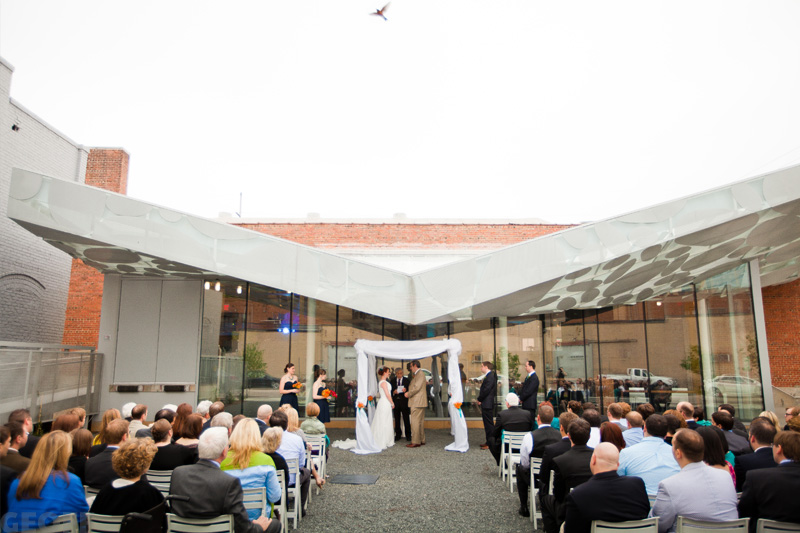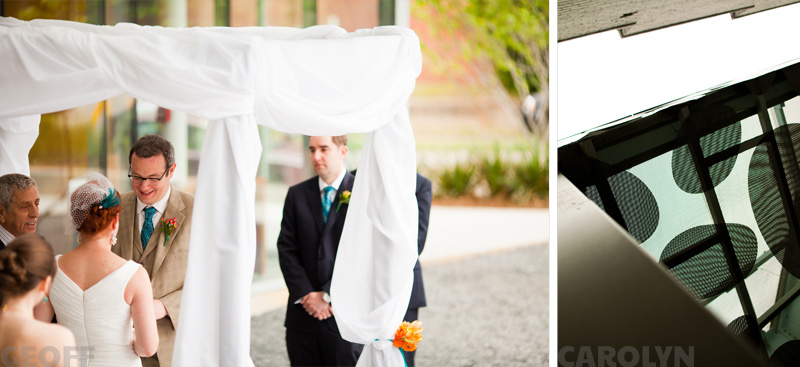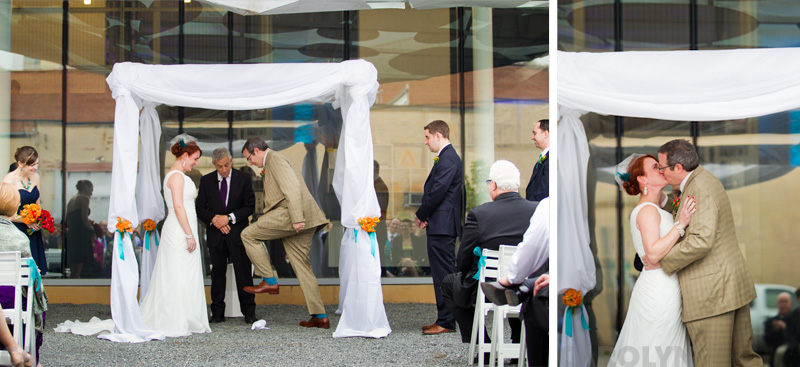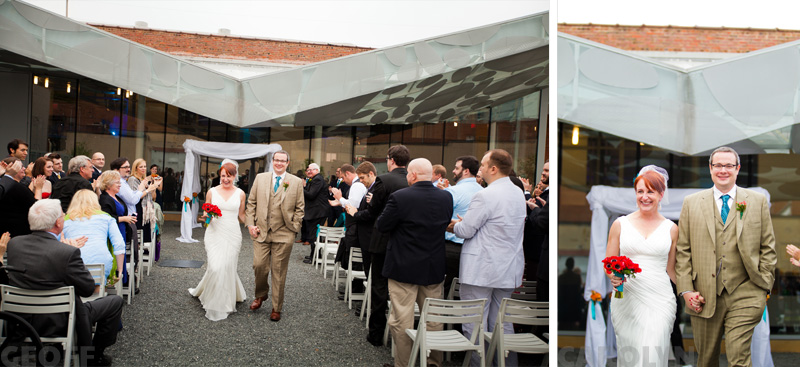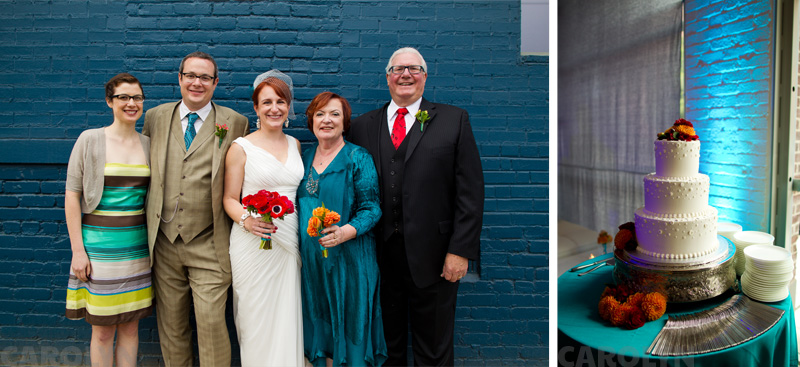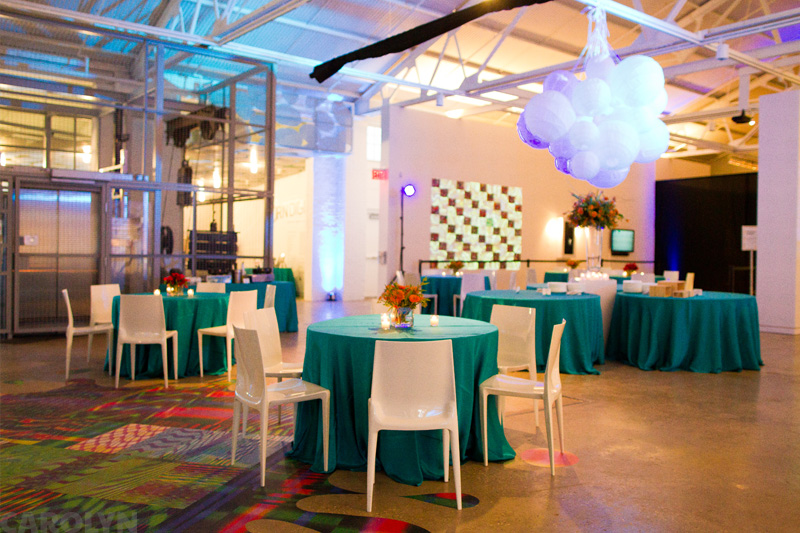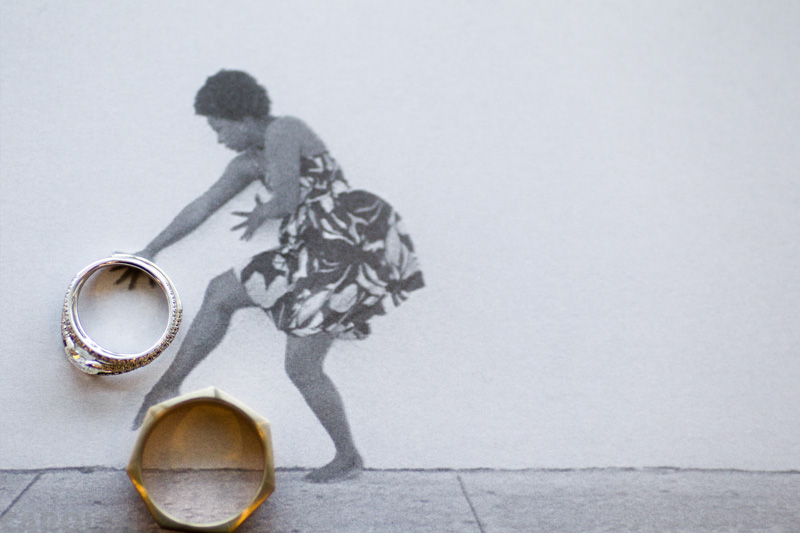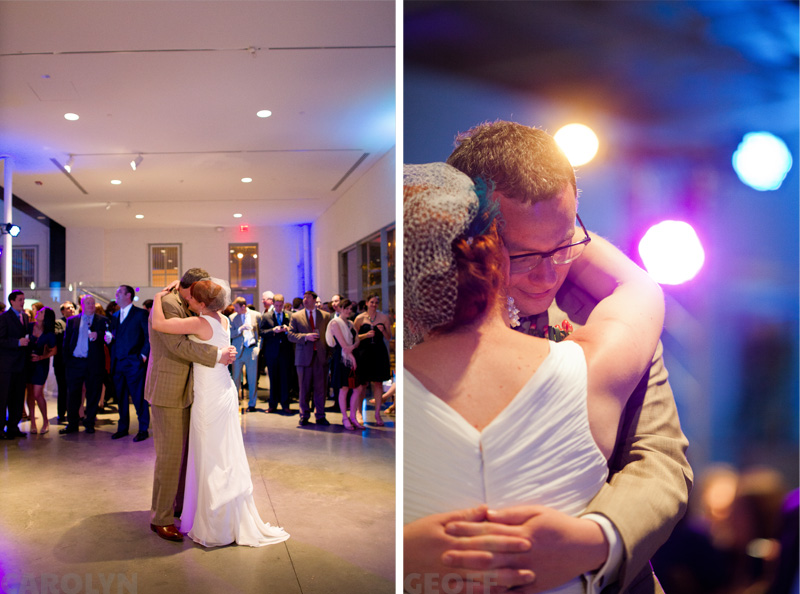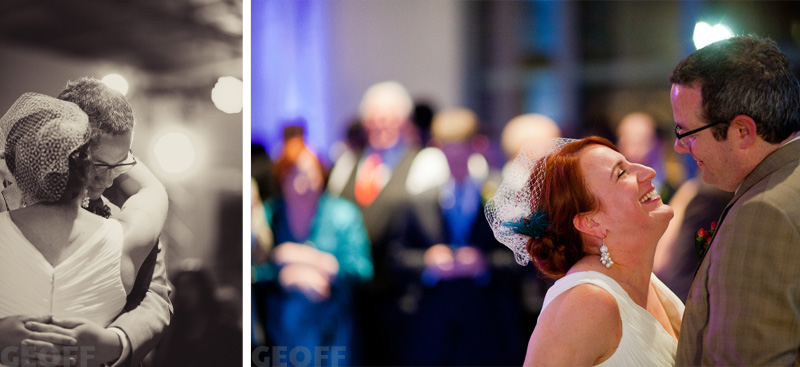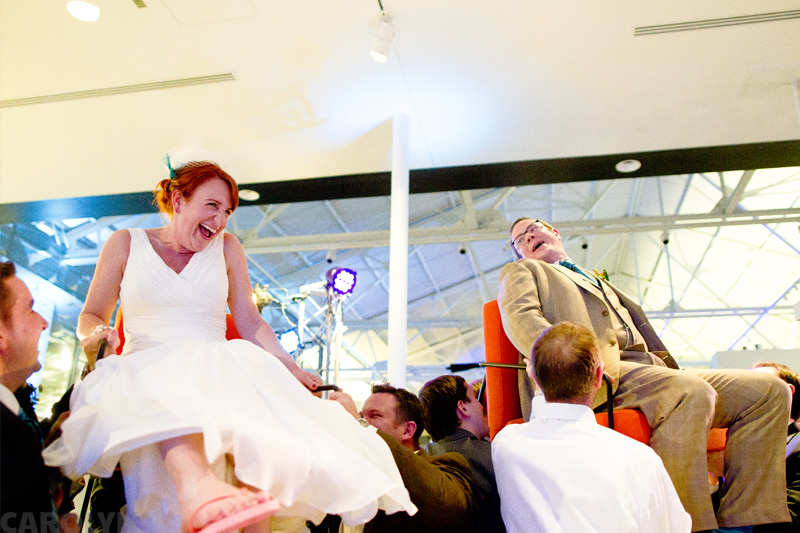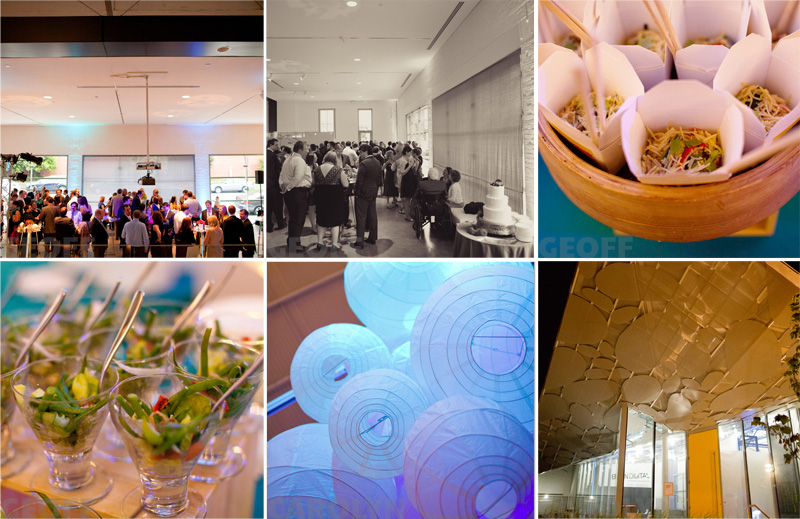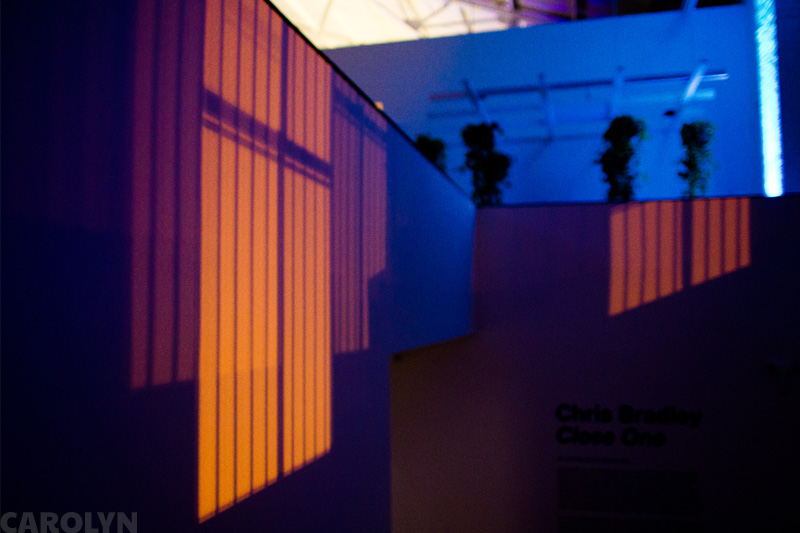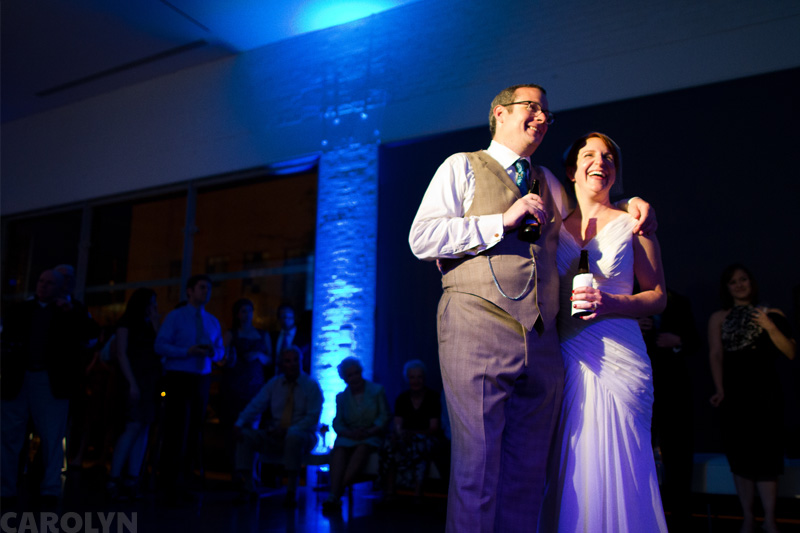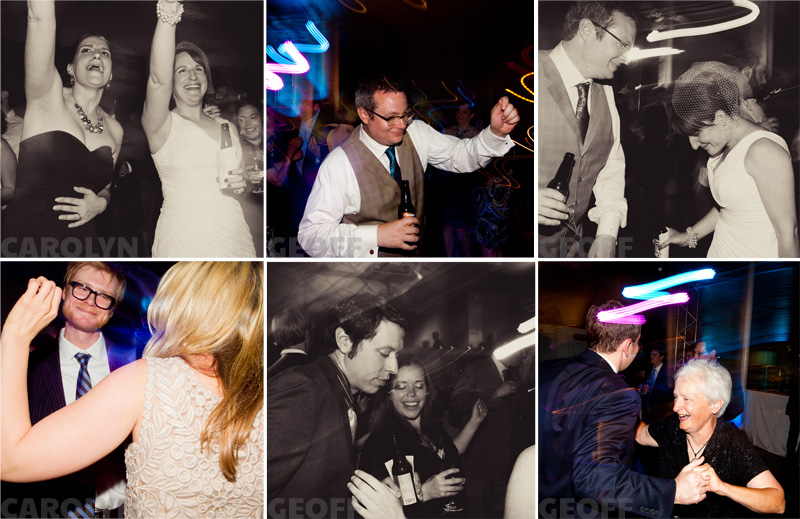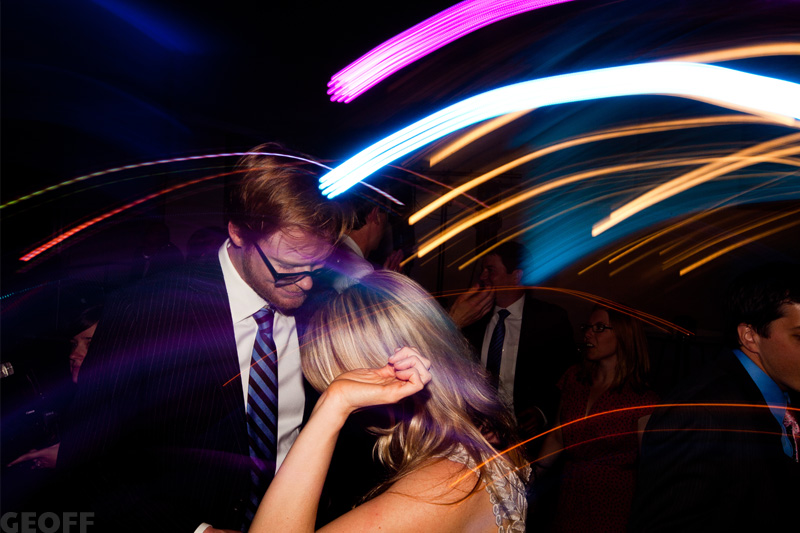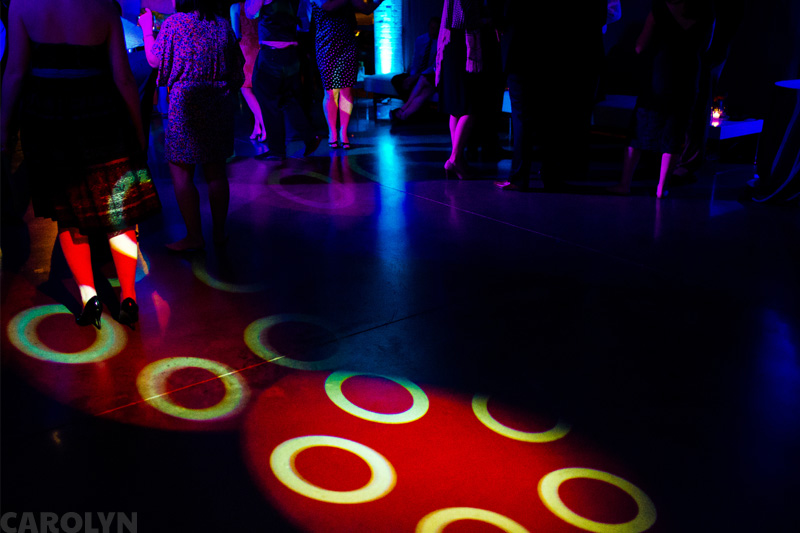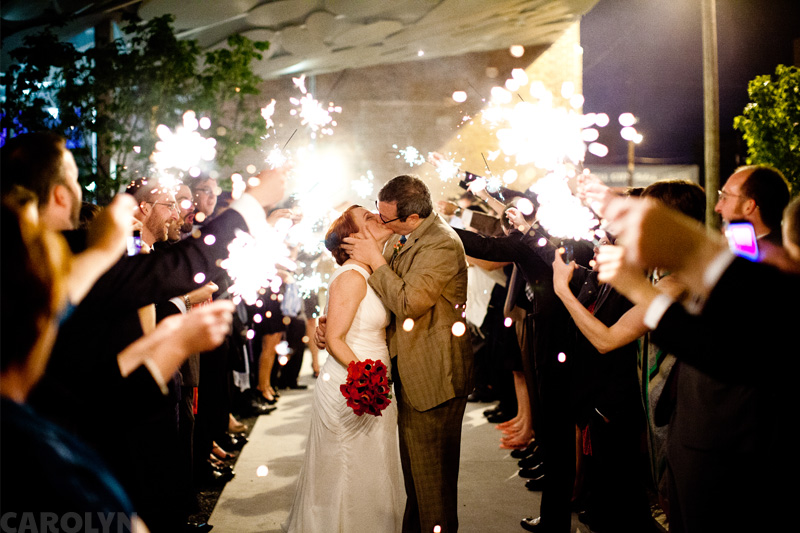 First Dance: "Take Care" – Beach House
Bride's Occupation: Lab Manager at NCSU and also part-time doctoral graduate student in Microbiology at NCSU
Groom's Occupation: Senior Software Architect at IBM
How You Met: The internets! Online dating site called OKCupid.com – we owe them our firstborn :)
Interesting Bride Fact: Is ALWAYS 5 minutes early to everything…

Interesting Groom Fact: Is ALWAYS 5 minutes early to everything… and purposely arrived 5 minutes LATE to their first date – on a Monday, at a restaurant that, as it turns out, is closed on Mondays – leaving Becky wondering if she had been stood up.
Honeymoon Destination: Dominican Republic
Date: April 28, 2012
Ceremony and Reception Venue: CAM Raleigh // Raleigh, NC
Wedding Planner: Grace Leisure Events
Officiant: Jonathan Prinz
DJ: Frank Meldau of Joe Bunn DJ Company
Florist: John Griffin with Themeworks
Cake: Once in a Blue Moon Bakery
Caterer: Posh Nosh
Hair: Dana Hunter at Alter Ego Salon