This wedding was a big blue Mason jar full of awesome. Pink shoes. Rope swings. Lots of talk about tuxedo cats. When I asked Katie what her dress was like, she replied, "It's tea-length"… to which I responded with a sharp intake of air and the creepy statement, "I've been waiting for youuuu!!!" to which Katie didn't act too freaked out, but she probably was. The wedding ceremony was held in a pecan grove on an old southern plantation that was built in 1815, and the reception in the yard in an open air building called the carriage house.
Now, in an effort to completely embarrass myself, my sister, and my parents all in one fell swoop, I'll tell you all that we are a family of super Civil War buffs. Weekends at our house between the approximate ages of 8 and 12 were spent watching Gettysburg on repeat and vising Gettysburg, alternatively. My sister and myself may or may not have spoke with really exaggerated southern accents. For the sake of sibling rivalry, my sister played the part of the North (still with a southern accent) and I took the part of the south. I may or may not have referred to myself as General Lee on more than one occasion… galloping around the house on a fake horse shouting, "But there is no time!" So I may have been a little bit excited in a house that's not only seen the war, but had a picture of General Lee hanging in a bedroom. I may or may not have taken a picture of that to send to my family. I was pretty geeked to be there.
Also geeked to be there was, of course, our amazing Katie and Cameron, their awesome Maid of Honor Shelby and their fantastic Best Man Colin. Not to mention their wonderfully welcoming and kind parents, family, and friends. We had a great time and it was absolutely gorgeous. It was also one of those fantastic weddings where there are a lot of guys who know all the words to a bunch of pop songs and sing really dramatically. We love those. They are the best kind of wedding ever. Katie, Cameron, and their cat named Bug are now in the midst of a great move to Tennessee (she just came back to Raleigh from Iowa where she was in school). She'll be a resident with a fellow podiatrist and surgeon. We have loved every second working with these two and wish them all the best in their move… and hope that they come back to visit us and that we someday may get to meet the majestic-looking Bug in person. :)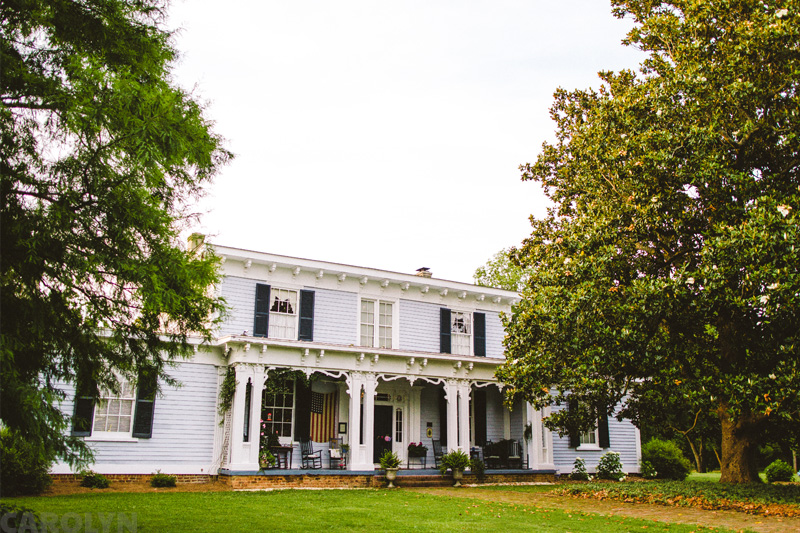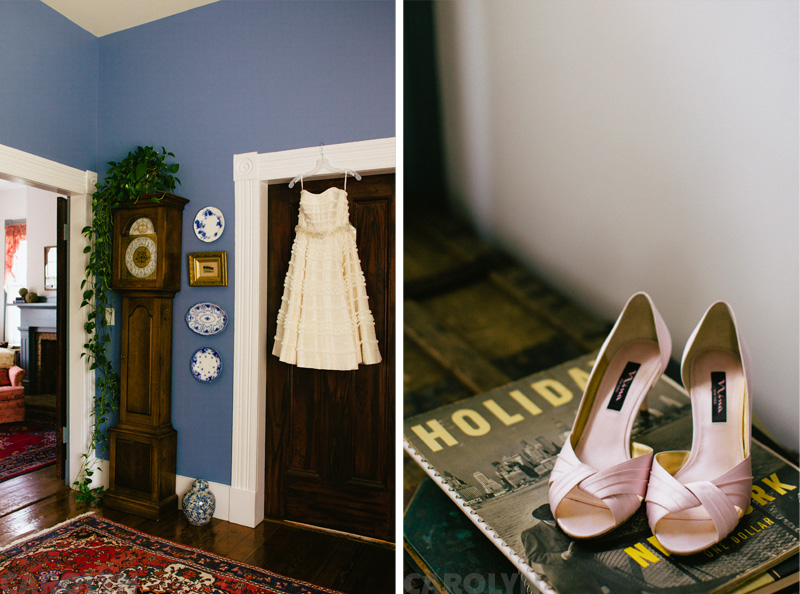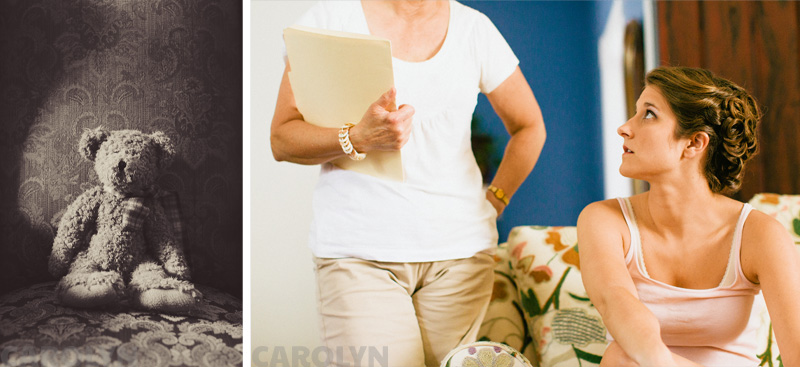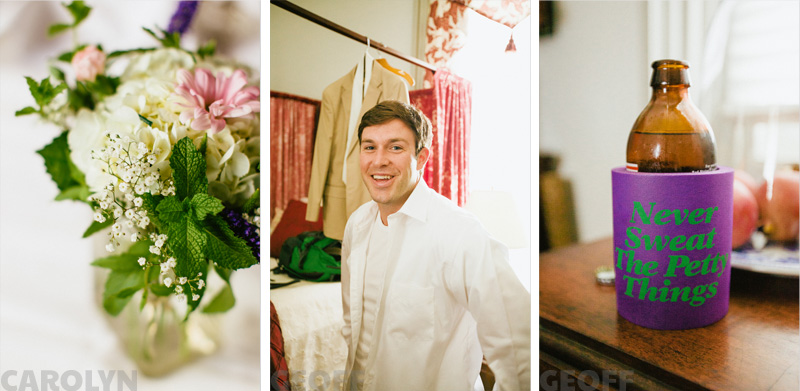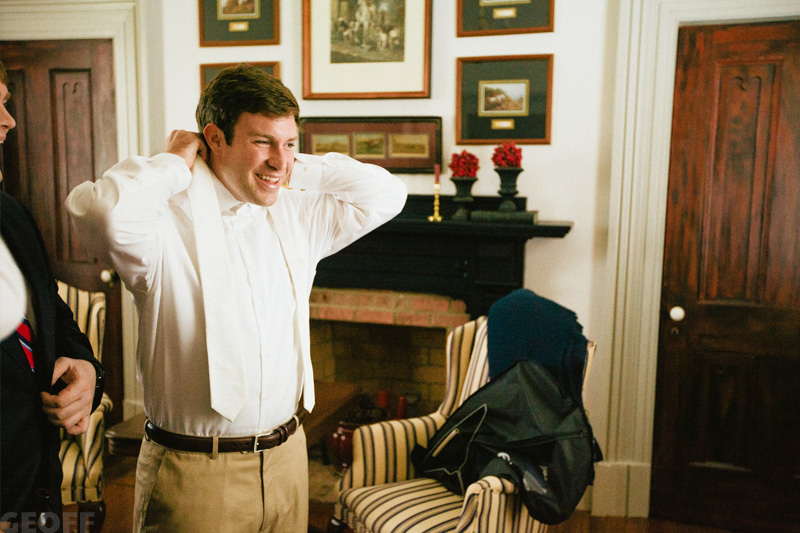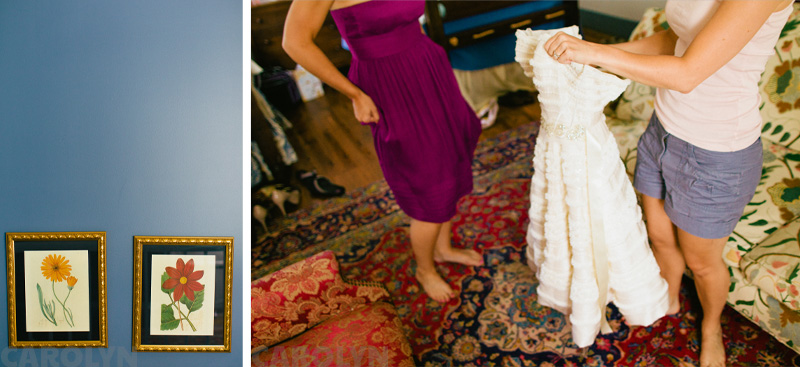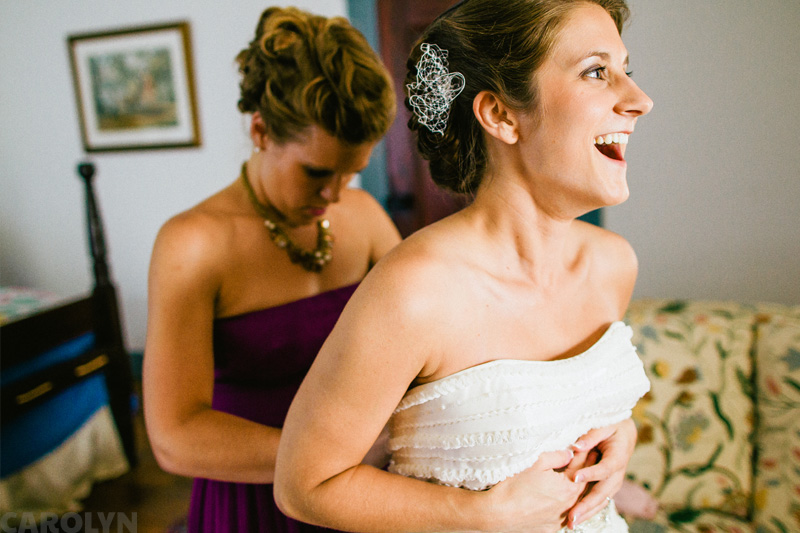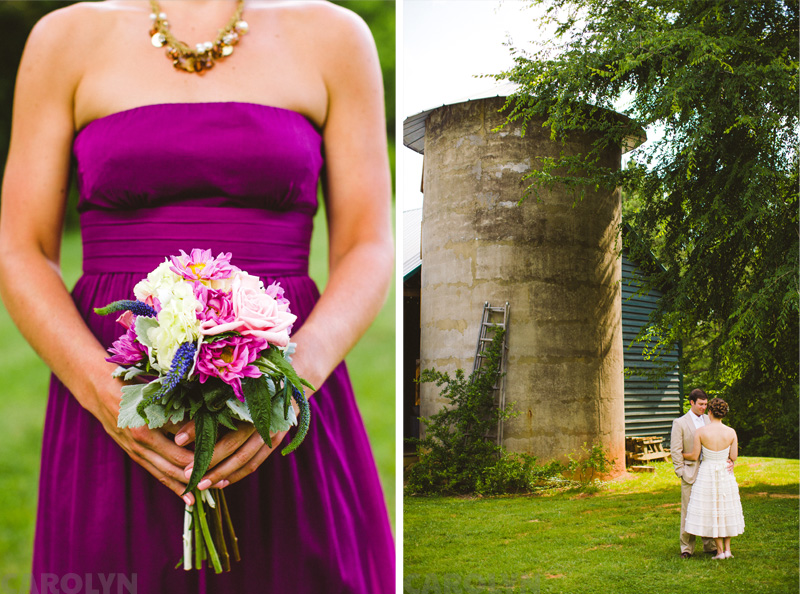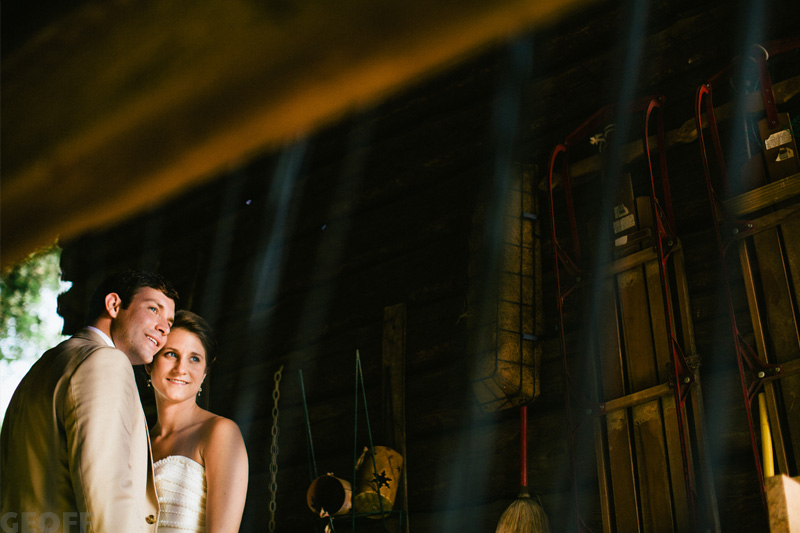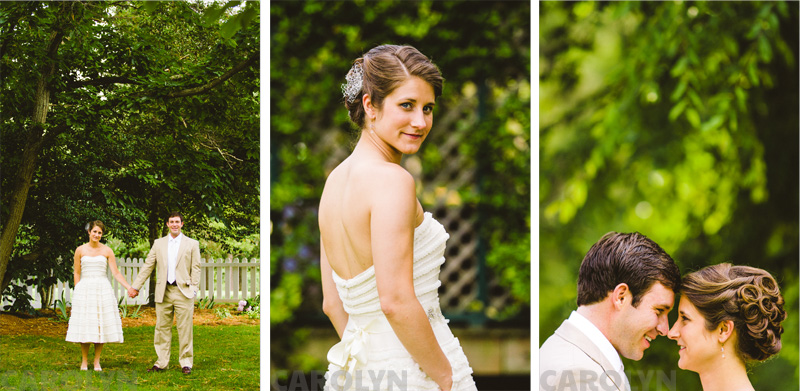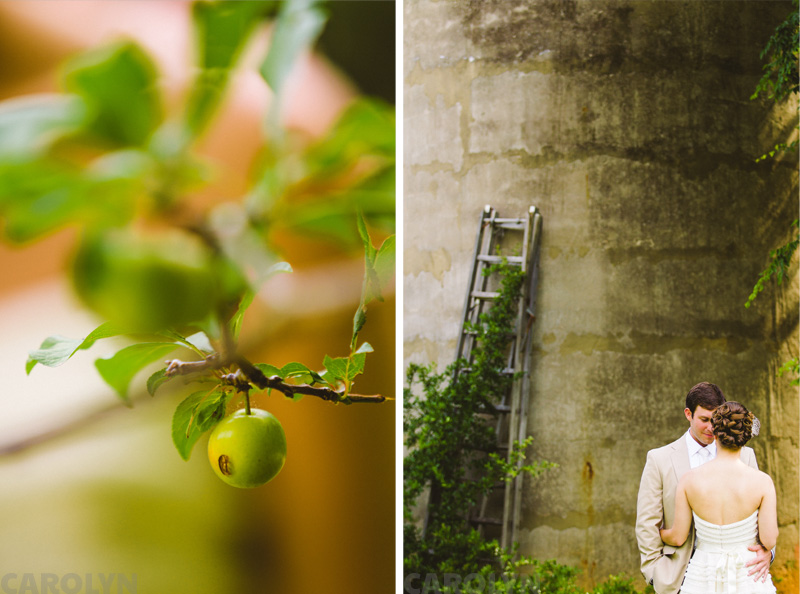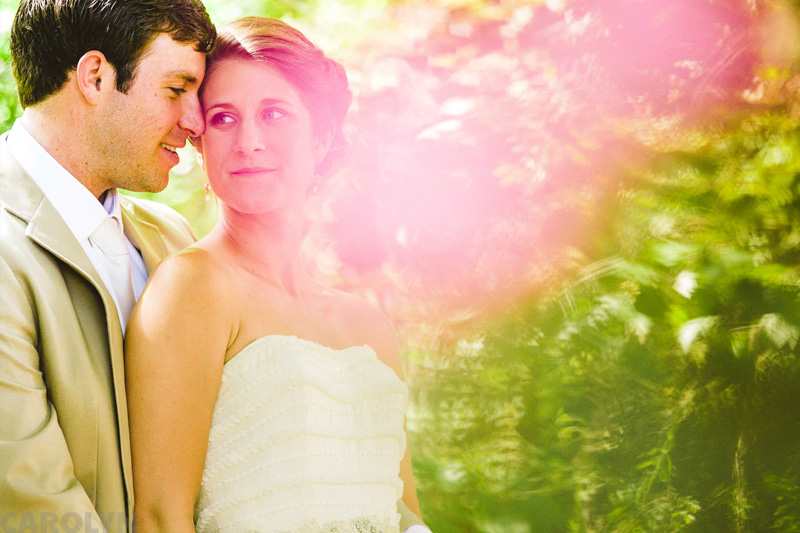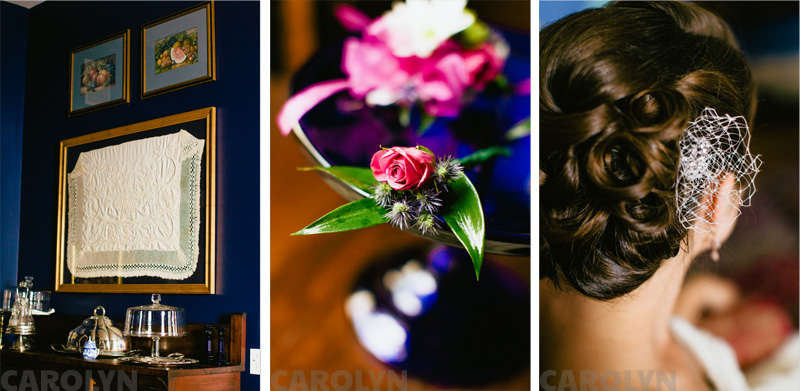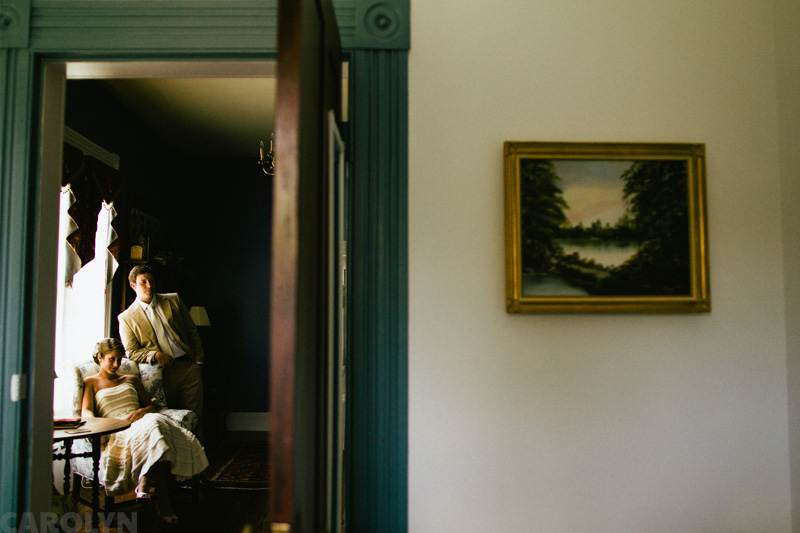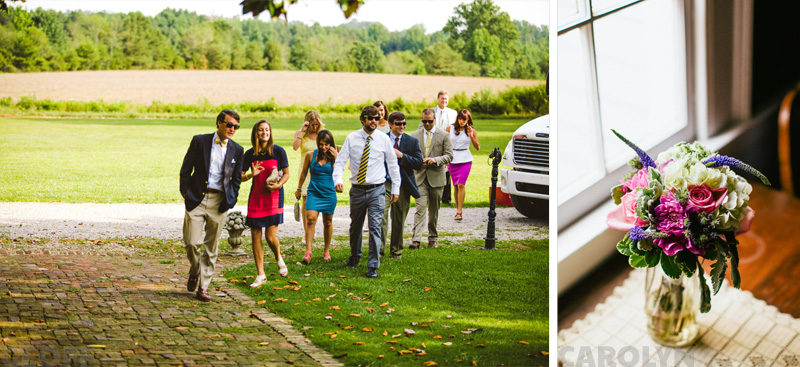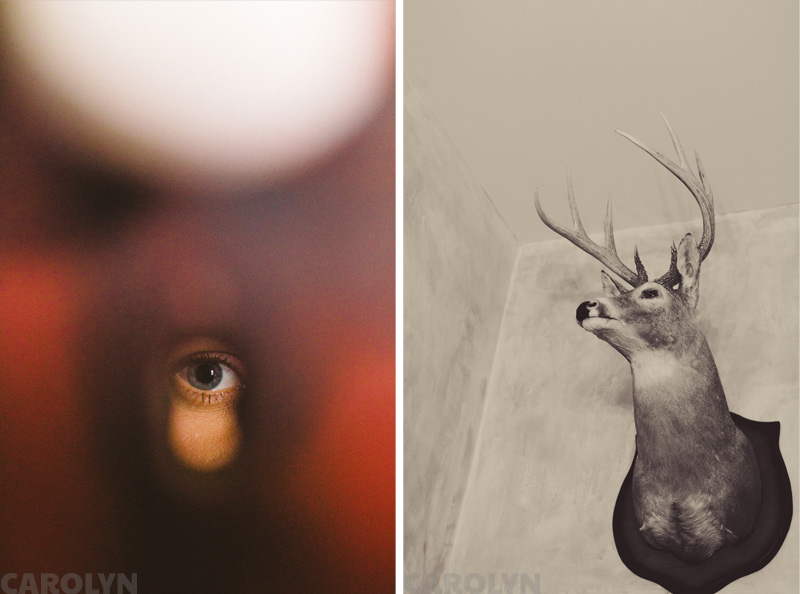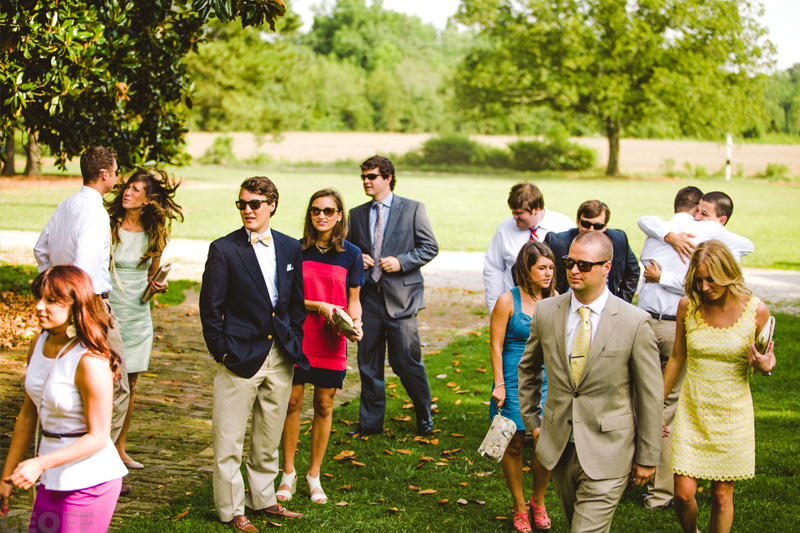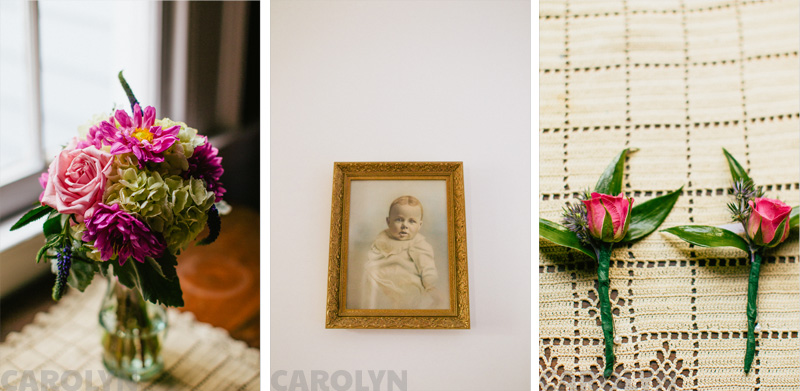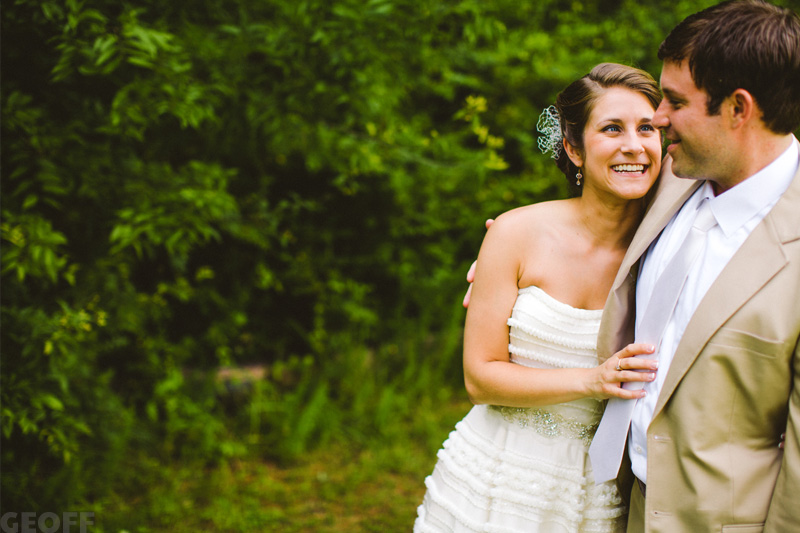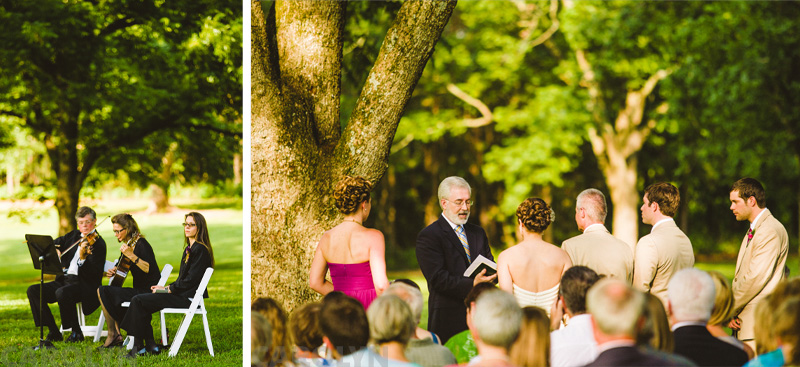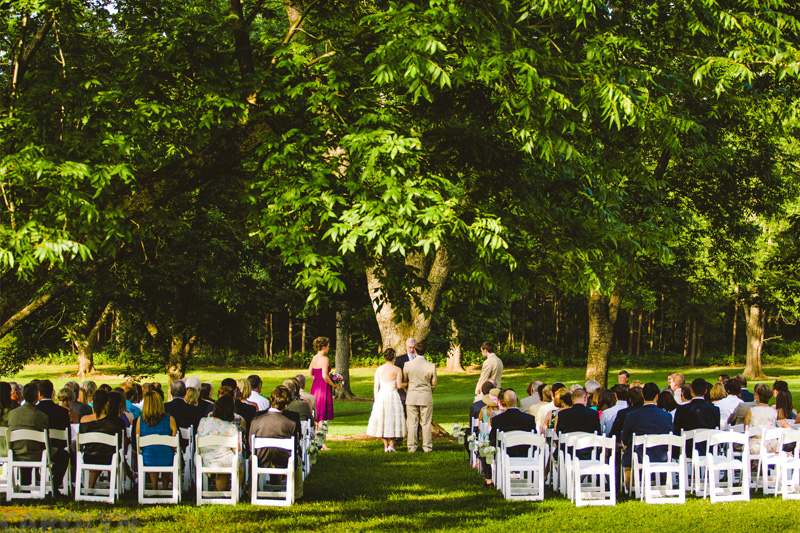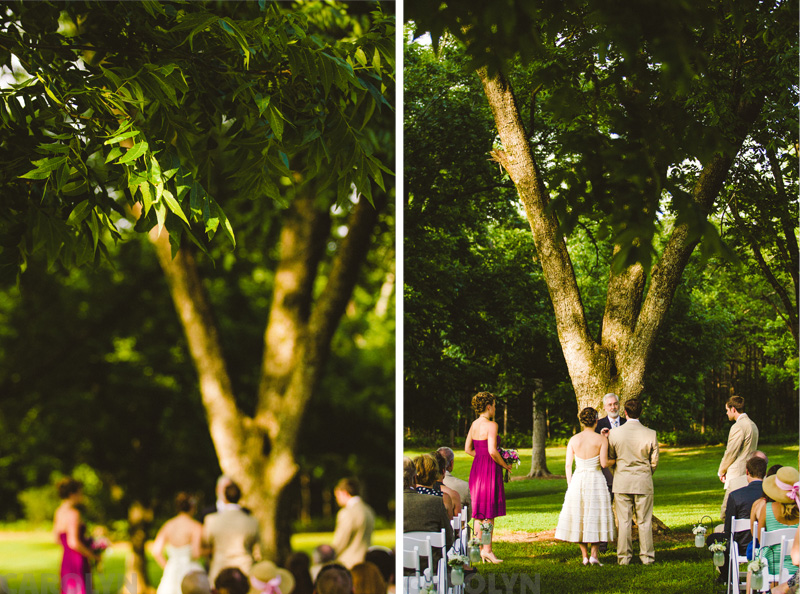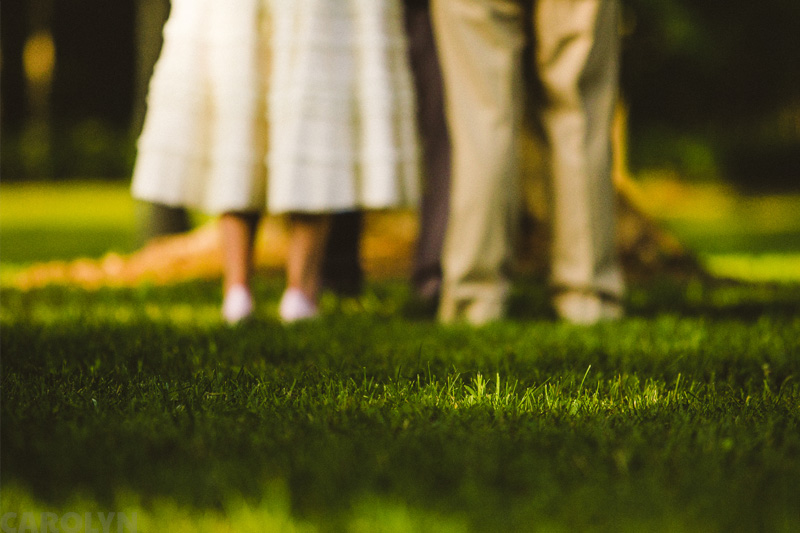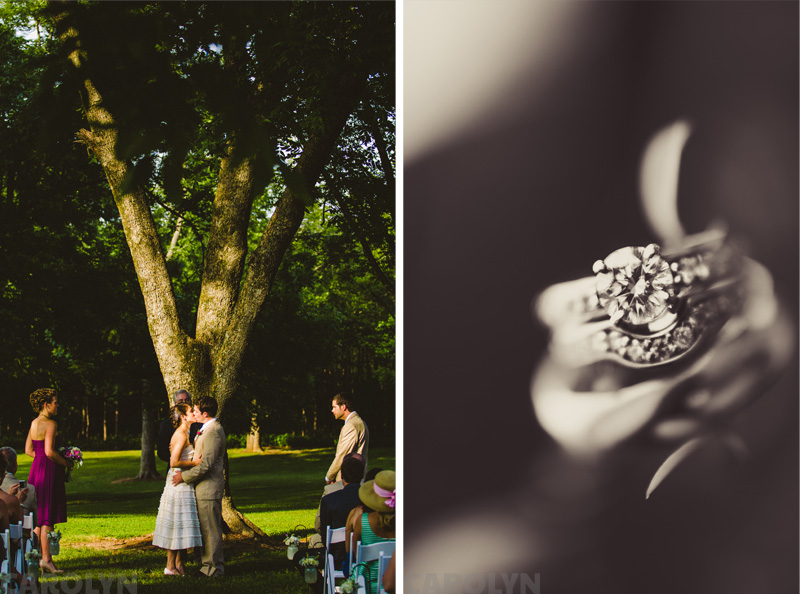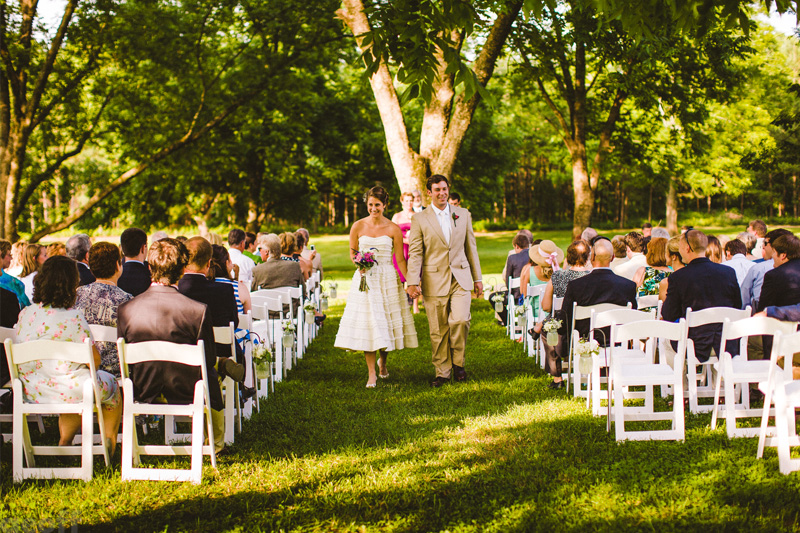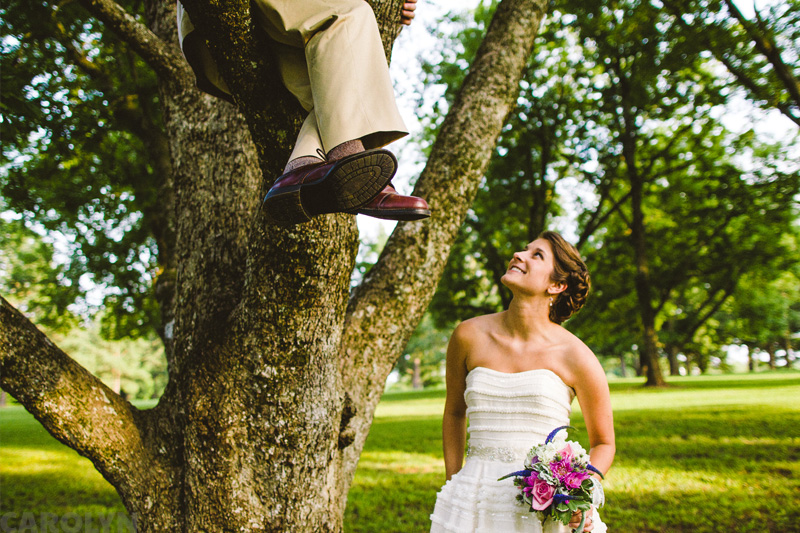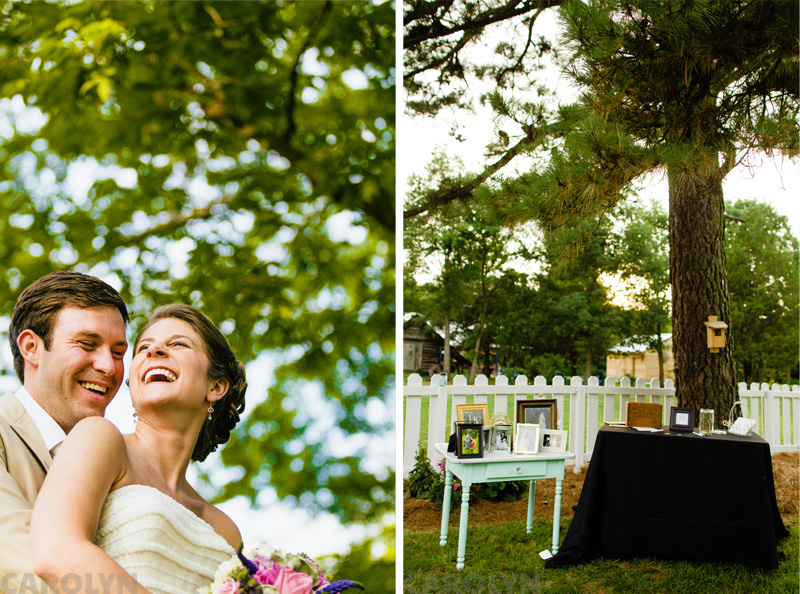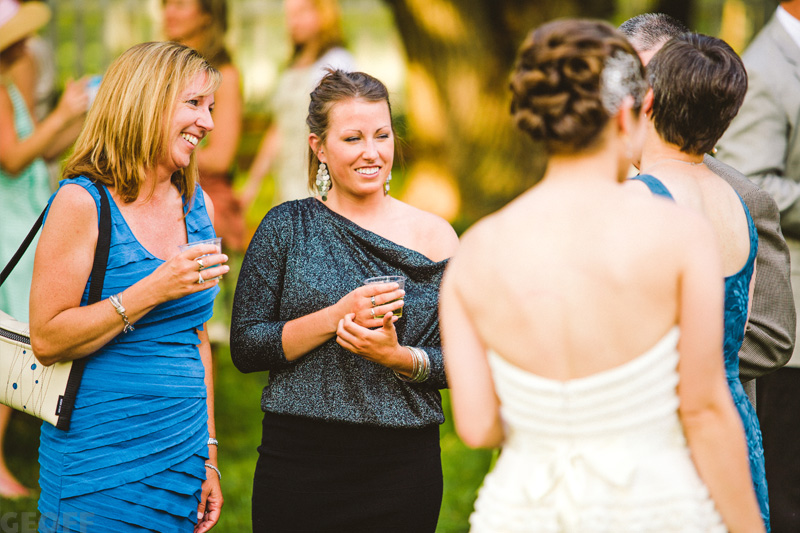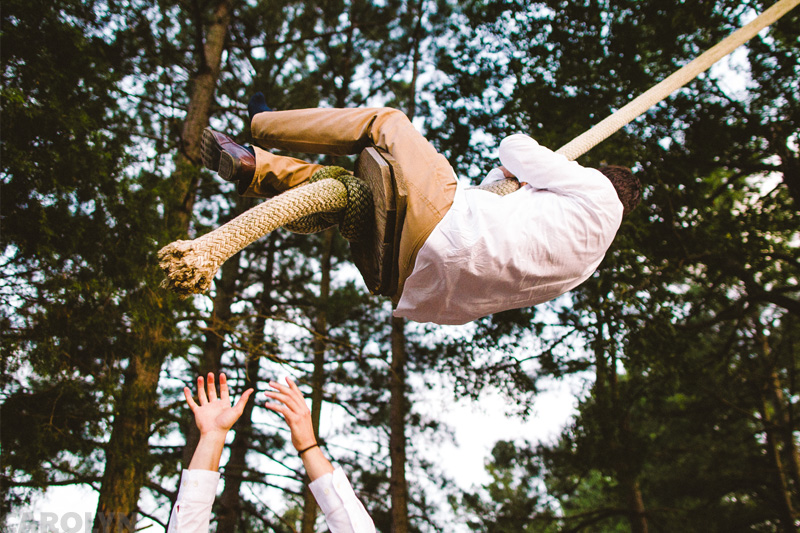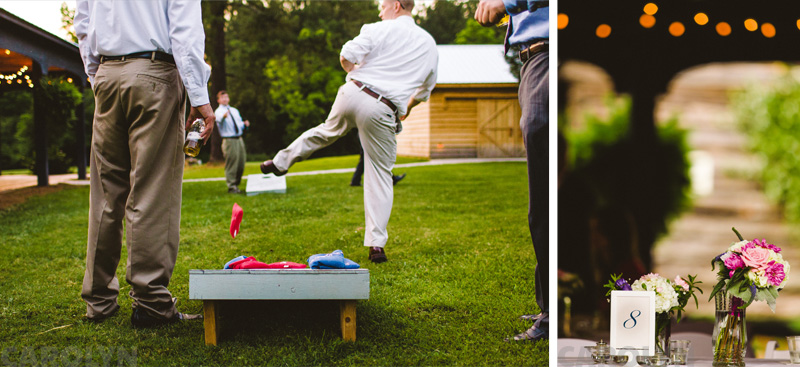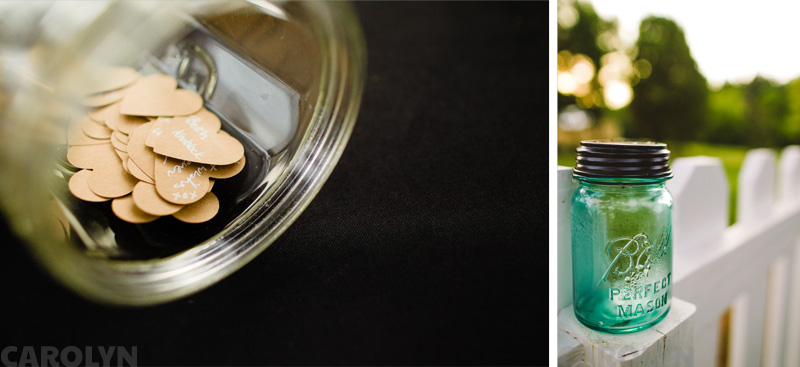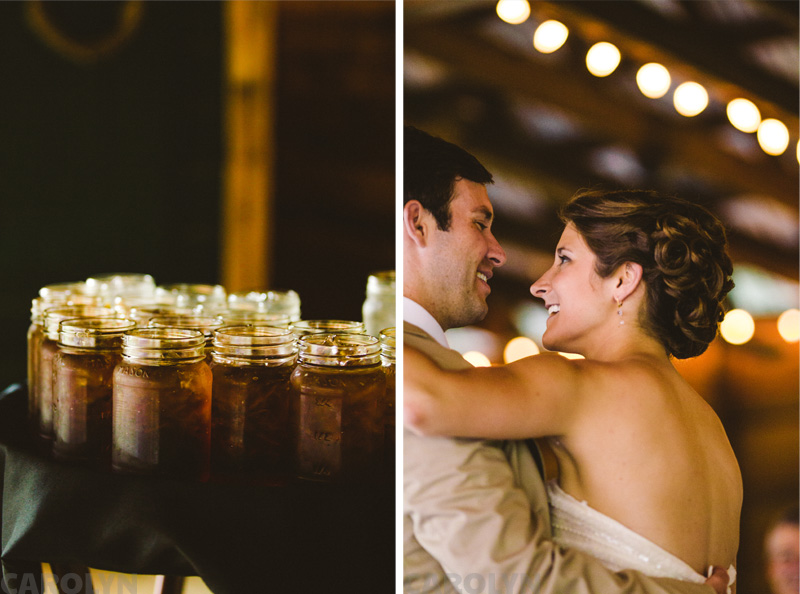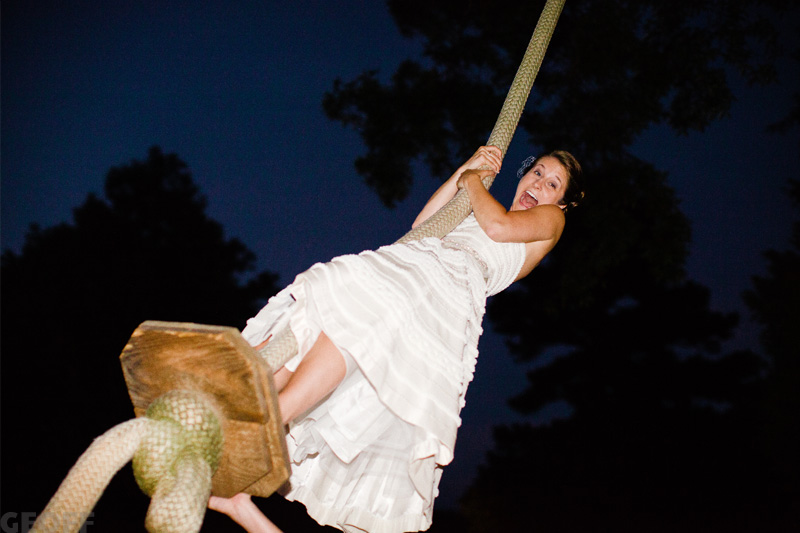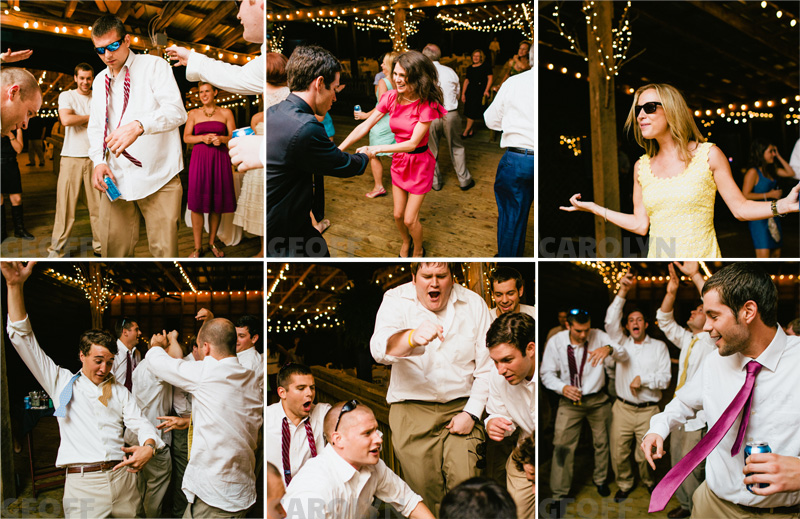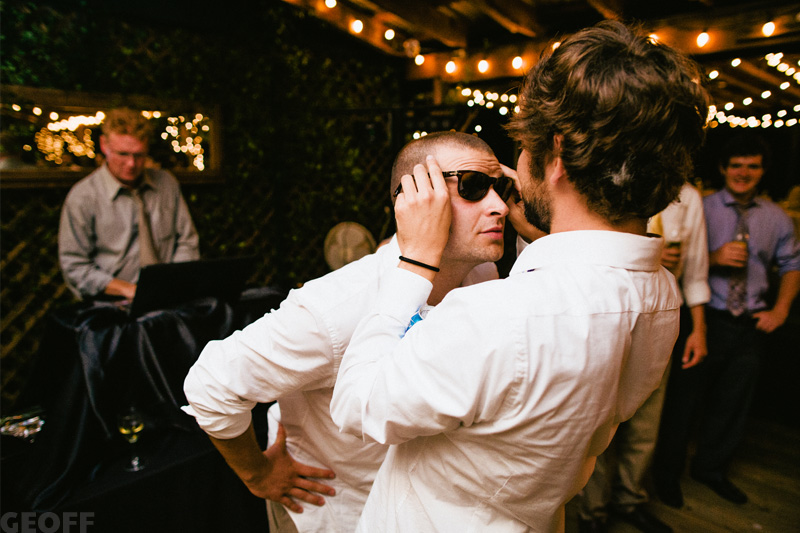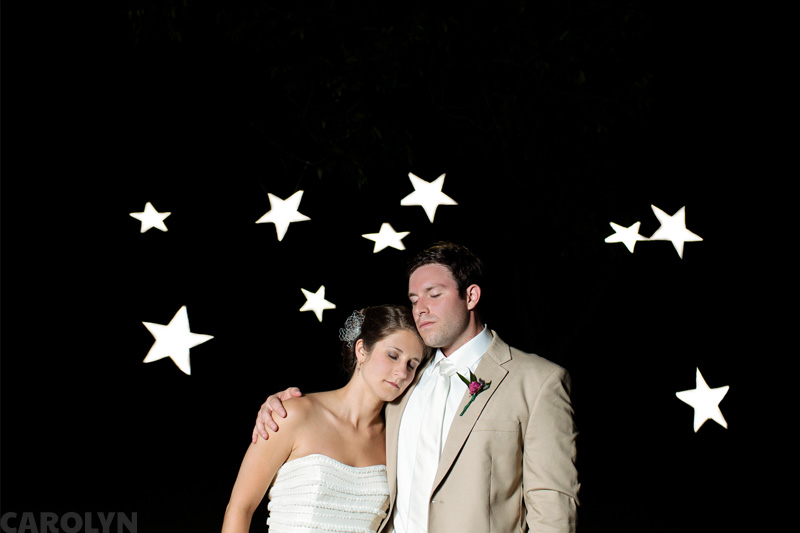 Bride's Occupation: Podiatrist
Groom's Occupation: Accountant
How You Met: In our junior year of high school in Earth Science :)
Interesting Bride Fact: Falls asleep in more movies than anyone :)
Interesting Groom Fact: Has seen more movies than any person I have ever known!
Honeymoon Destination: Moving to Tennessee – the honeymoon will be delayed :)
Date: June 9, 2012
Ceremony / Reception / DJ / Florist / Cake / Caterer: Magnolia Manor Plantation Bed and Breakfast // Warrenton, NC
Officiant: Rev. Craig Miller
Hair and Makeup: Ginger Mullins