So, kinda funny story behind this one.
Mary Ann and Daniel are our friends. We've been friends with them for a few years now and are some of the first friends we made in North Carolina. We even shot their wedding about a year and a half ago. Mostly when we get together we drink and play Rock Band or watch movies or go bowling (the last one is done less frequently as Mary Ann dislikes bowling but occasionally we can talk her into reluctantly agreeing to go). This time Mary Ann wanted to go camping. And bring her wedding dress with her for portraits of herself (and sometimes Daniel). Would we do a trash the dress session in Boone with them? Why, of course we would. Thank you for asking.
They had been to this particular spot on the Blue Ridge Parkway before (we camped at Julian Price Park). Daniel had proposed there and they had gone hiking. The path that they wanted to hike was 5 miles. They somehow did it last time with 3 dogs. I'm not sure how they accomplished this as we could barely do it with two cameras and some lenses. Anyway – Mary Ann said there was a field she wanted to hit and also a waterfall. She wasn't sure how far they were apart because stopping with the dogs last time messed up their sense of how long things normally take.
Our first mistake: Not knowing how far the field and the waterfall were apart.
Our second mistake: Foolishly wanting to grab a bite to eat before we left for the hike (no one had eaten since breakfast, over a 3 hour drive, and pitching tents and camp). Why was this foolish? Because the we all failed miserably at trying to get the stupid fire to light. It took about a half hour of Geoff swearing to get it going.
Because of these mistakes, the waterfall was never found. After we hit up the field (which we found about 5 minutes into the hike), we started walking for the waterfall. And we walked. And we walked. And we walked and we walked. And we fell. A lot. Mudd. Rocks. Water. Sudden lack of sunlight. "Where's the waterfall again?"
By the time we hit what would reasonably resemble a waterfall for photography sake (lots of dangerous looking rocks and swift moving water and then a pool of stagnant water), it was dark. Like. Super dark. Like. Not shootable dark. Very dangerous… and suspiciously close to resembling the many perils we faced on our honeymoon in Costa Rica. But Mary Ann wanted pictures of her in the water in her dress, dammit. And we weren't about to let her down.
Not having ANY lighting gear with us because, uh, we weren't expecting to have to need that given that we assumed the waterfall was much closer than it was, we used the next best thing: Our camping LED headlamps. Thanks, wedding registry. We totally Macgeyver'ed the end of that shoot. Then we walked back out of the mountains for 2.5 miles in complete, pitch black darkness (w/ the exception of 1 flashlight and two headlamps). I have lots of bruises to prove it.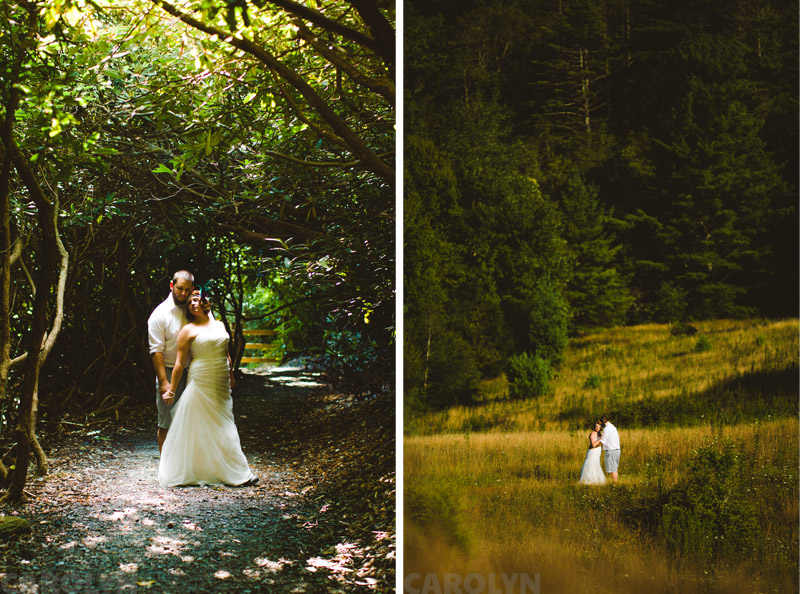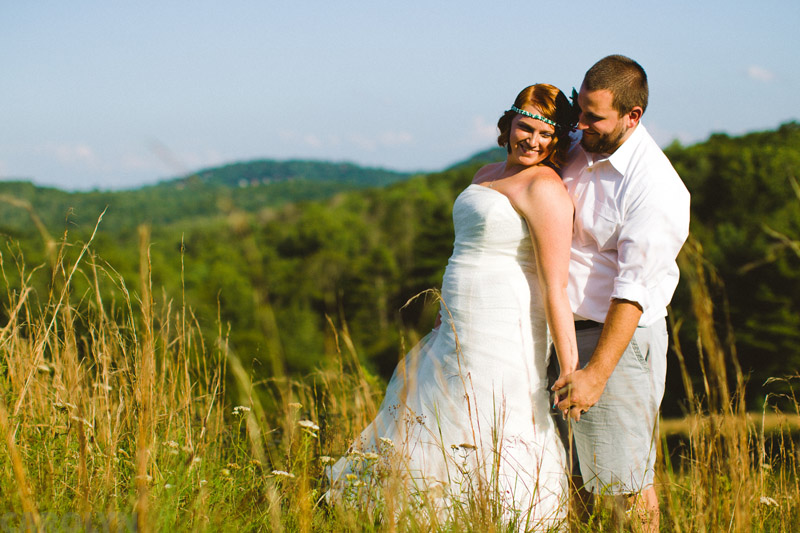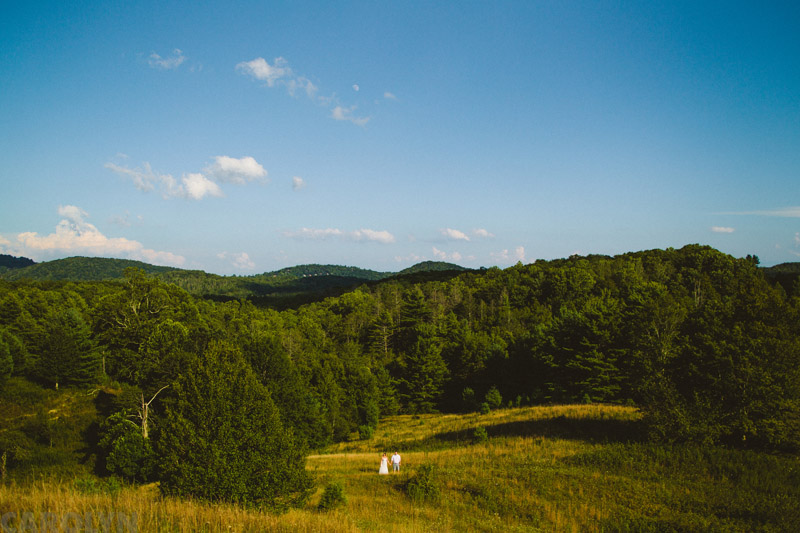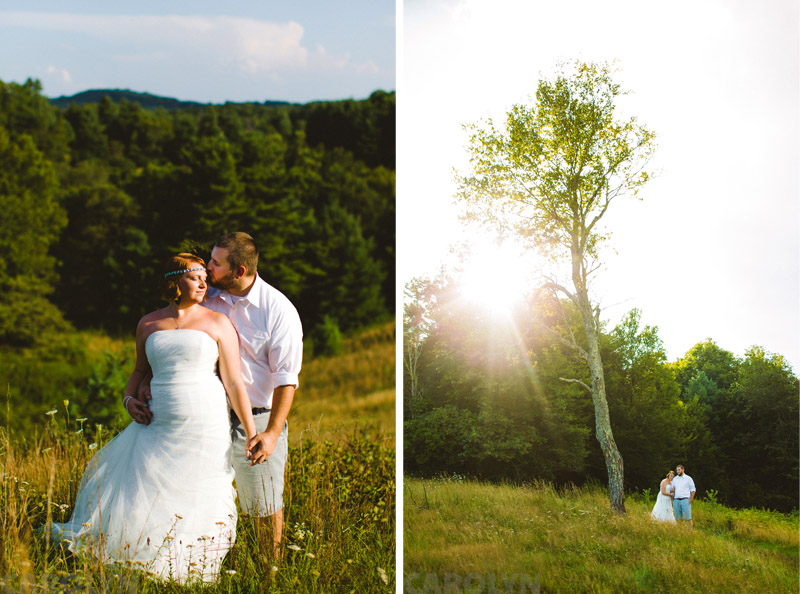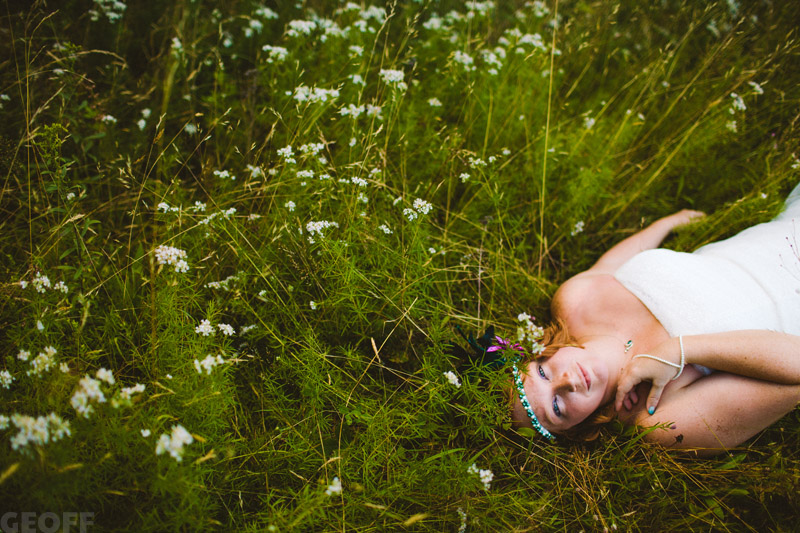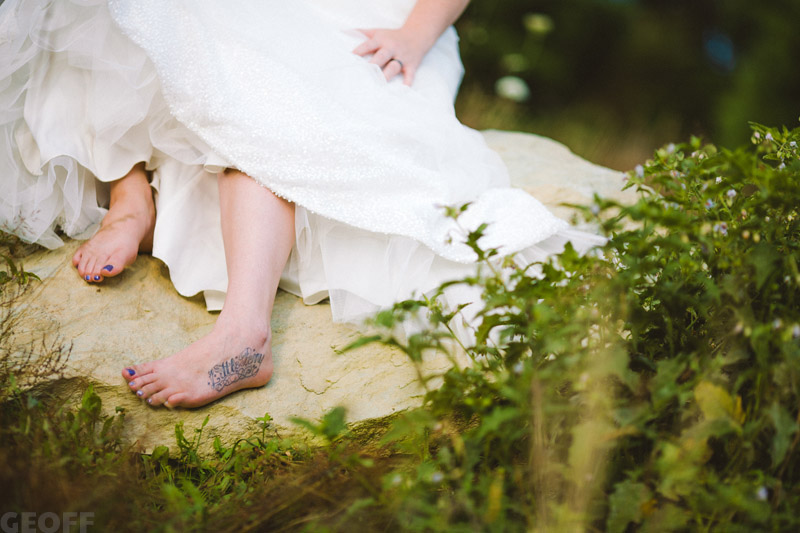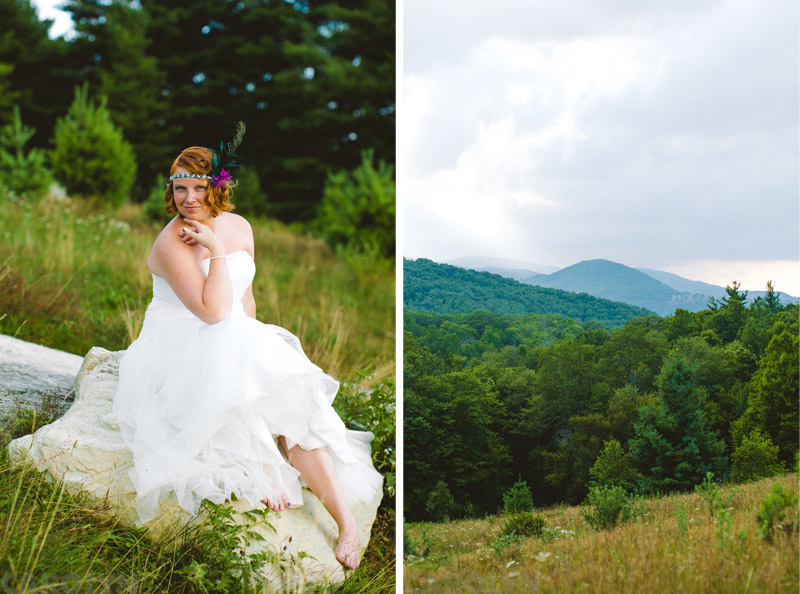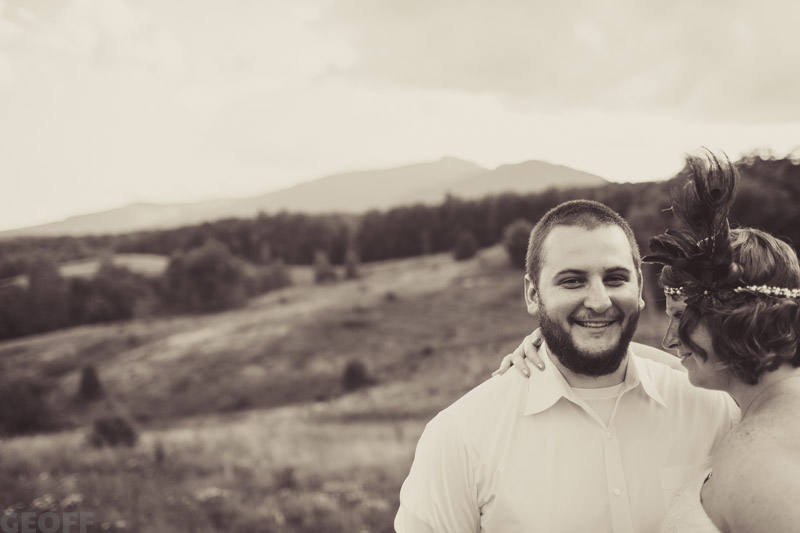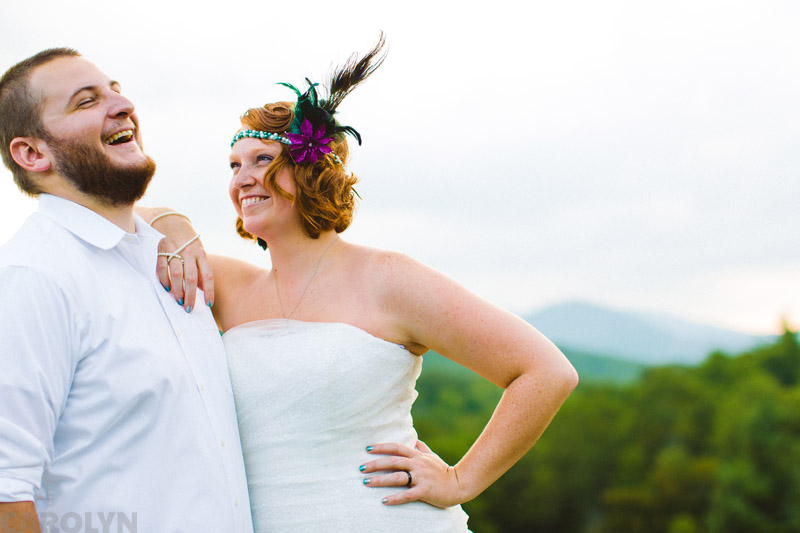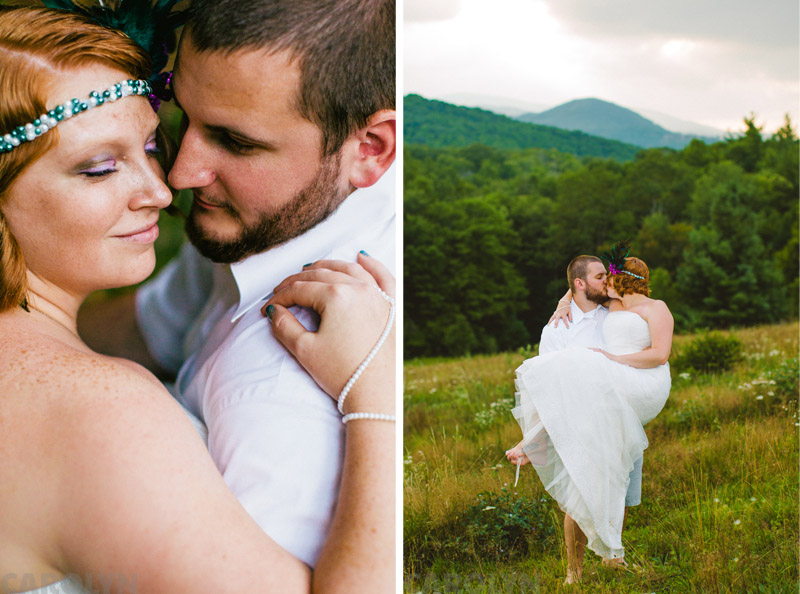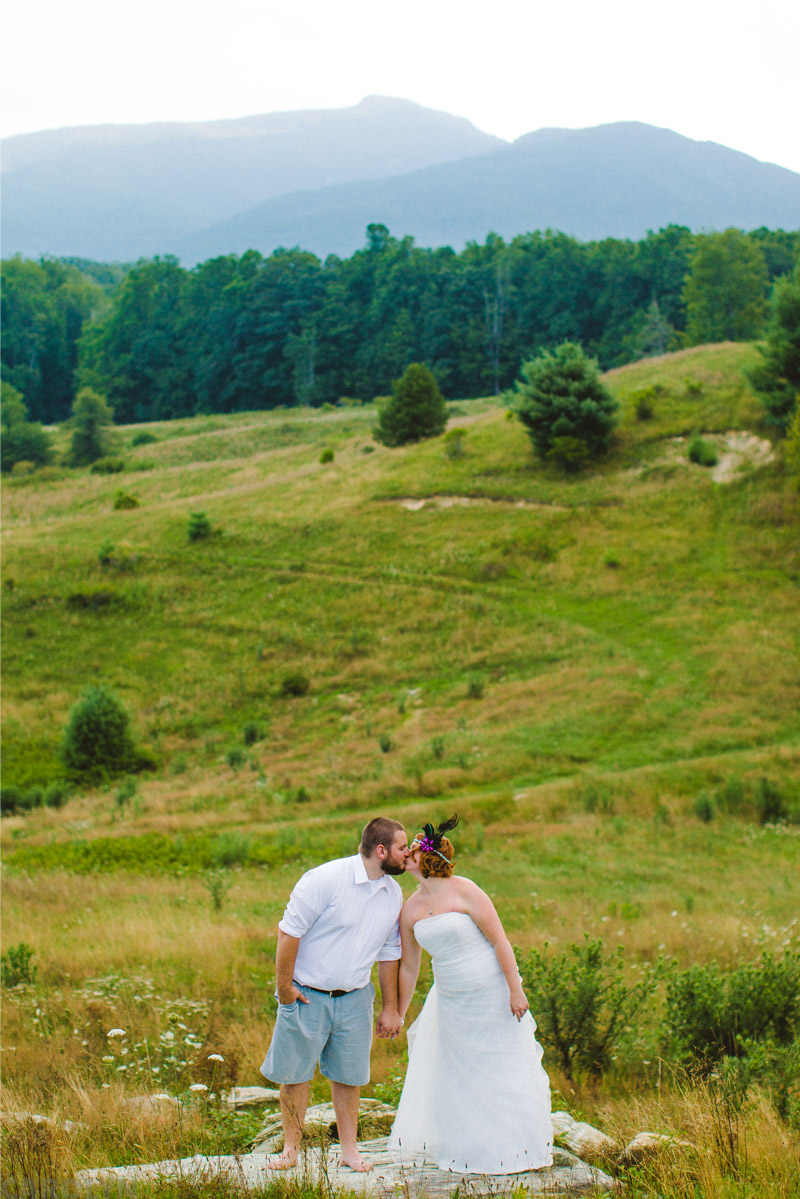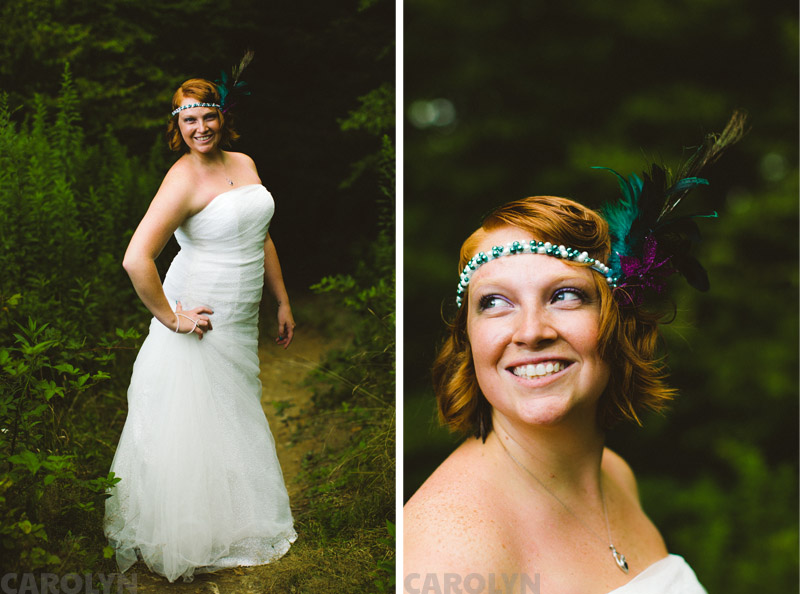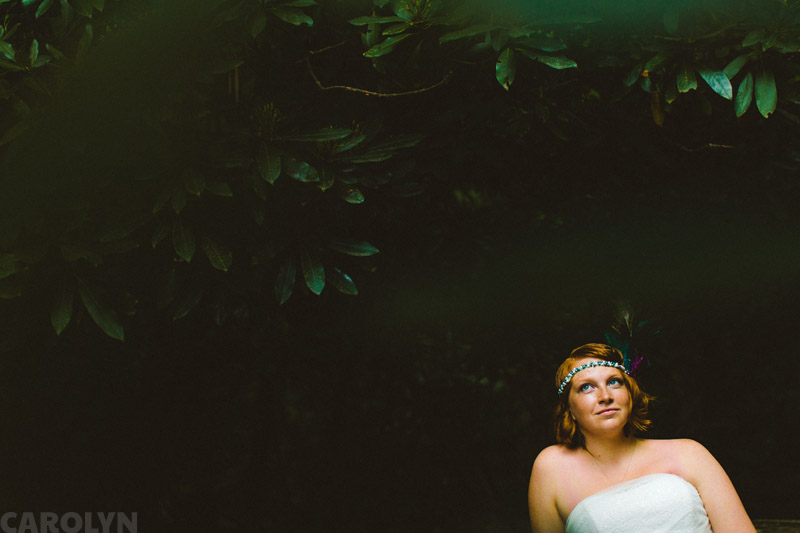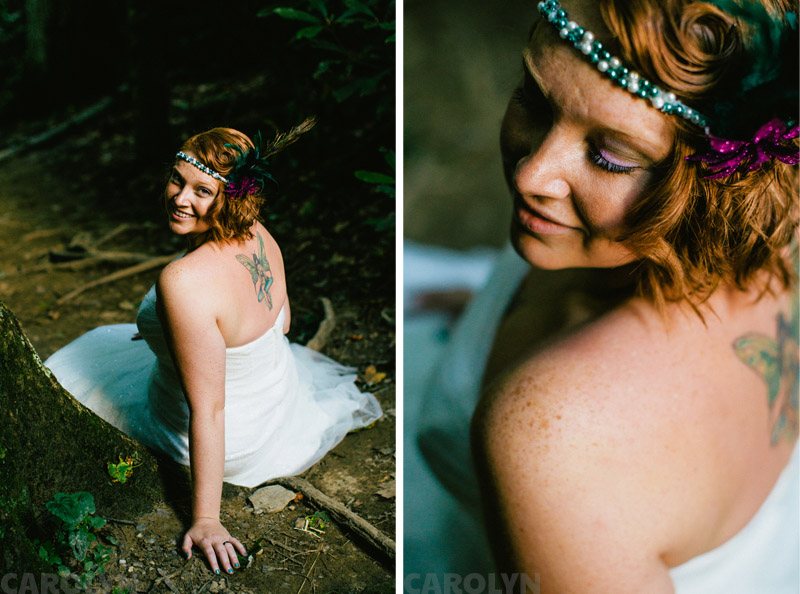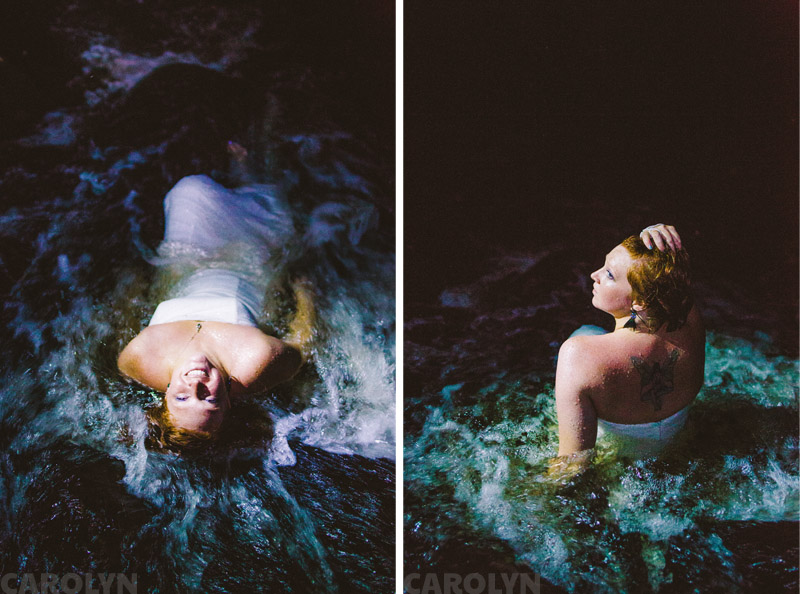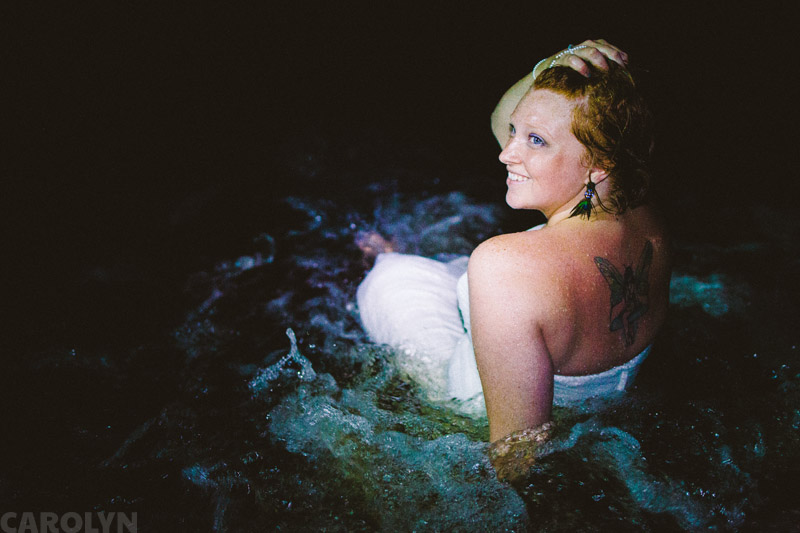 LED headlamps for camping make pretty good lights, huh? You rule, REI.