Have I mentioned just about every two minutes on this blog how tired we all are of winter? I think I have. But I think this wedding was our break. The beginning of Lynne and Justin's day started overcast and dreary with a 50% chance of rain. But then they were married, the clouds parted, and HEY GUYS I THINK THAT IS THE SUN! (but it's hard to tell since it's so unfamiliar to all of us right now!)
And we couldn't be happier that the sun came out for them and that the forecast was quite wrong. The first time we met them, we met the two of them and Lynne's mom Donna. Moms tend not to like us at first because they're worried that all of their kids' pictures are going to be "too strange." (Fact: we have won over every mother that has severely doubted us to date!) But Donna loved us and understood us right away, was probably more familiar with our body of work than we ourselves were, and became one of the most excited people ever to have us on board. Another side fact: we never let anybody book us at the consultation because we'd rather them go home and talk about us and make sure they're on the same page (you never know). But Lynne forgot her scarf at our house so I called them to stop them hopefully before they got on the highway, but Justin said, "Keep it for her as I'm sure we'll be seeing you again soon." And we booked them. And I held Lynne's scarf hostage for several months (it was really cute but I didn't wear it even though I thought it would look good).
The next time we saw them, they were quite dapper and gorgeous looking and getting married! They had their cute little dog named Fuga who joined them in the hotel while they got ready, cool old timey oil lamps (and were kind enough to give us two to take home!), departed in Lynne's Jeep at the end of the night because her parents had departed in their Jeep on their wedding day, but the coolest thing I thought about their wedding was them incorporating succulents that were taken straight from Lynne's grandmother's garden and were actually Hens & Chicks passed down from generations in her family (they let me take some of them home too!!). This wedding was an absolute blast with amazing people who have a very obvious and true love for each other… and I'm not just saying that because they gave us cool stuff.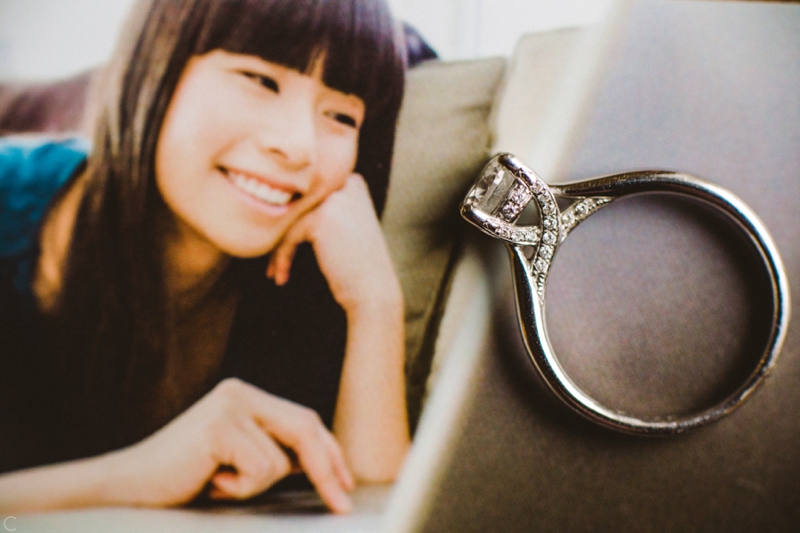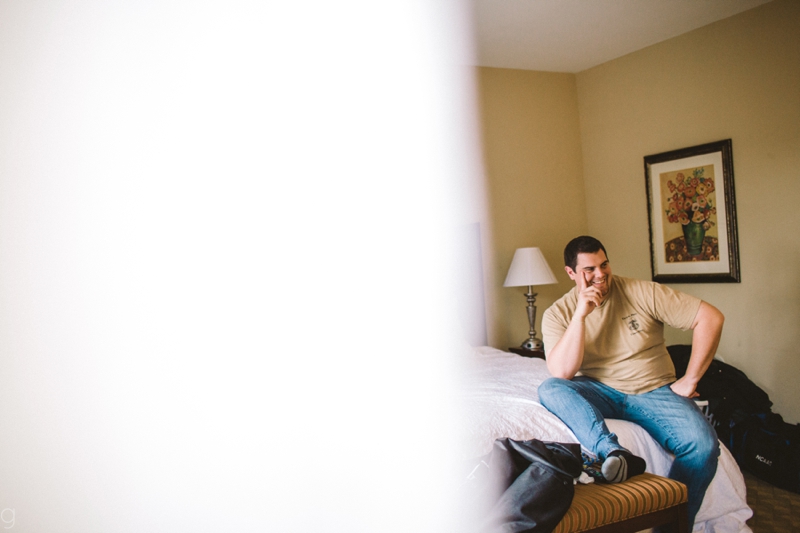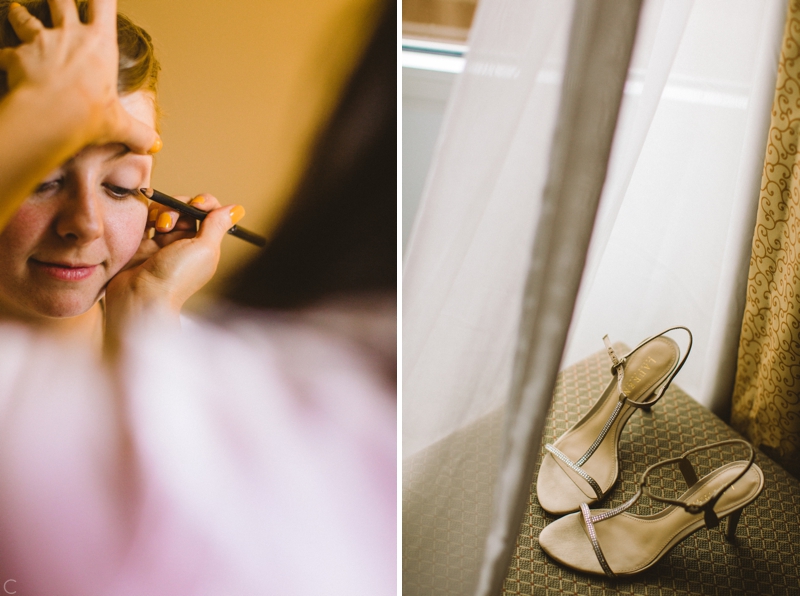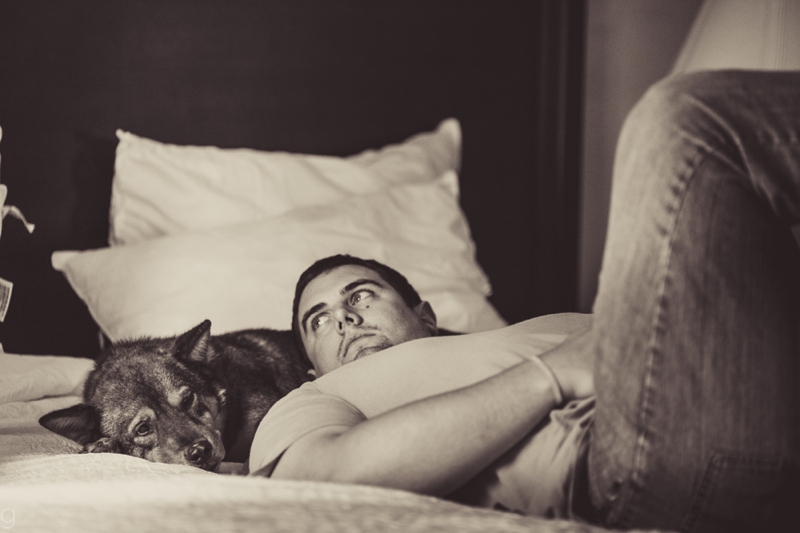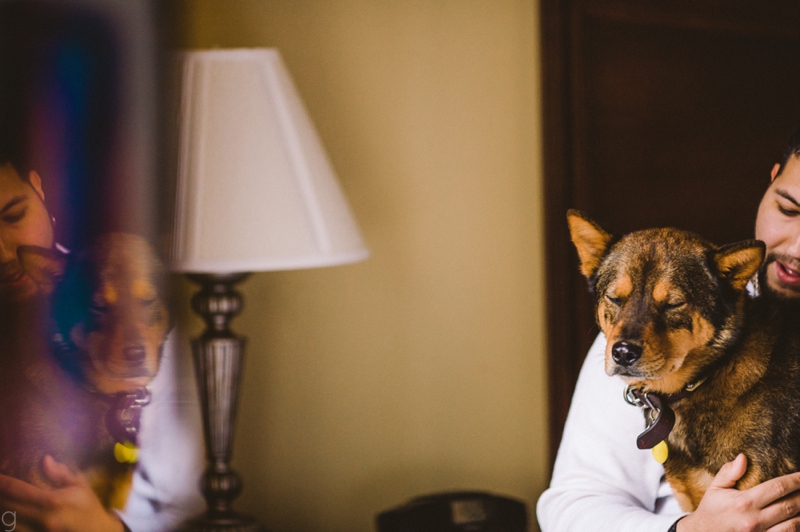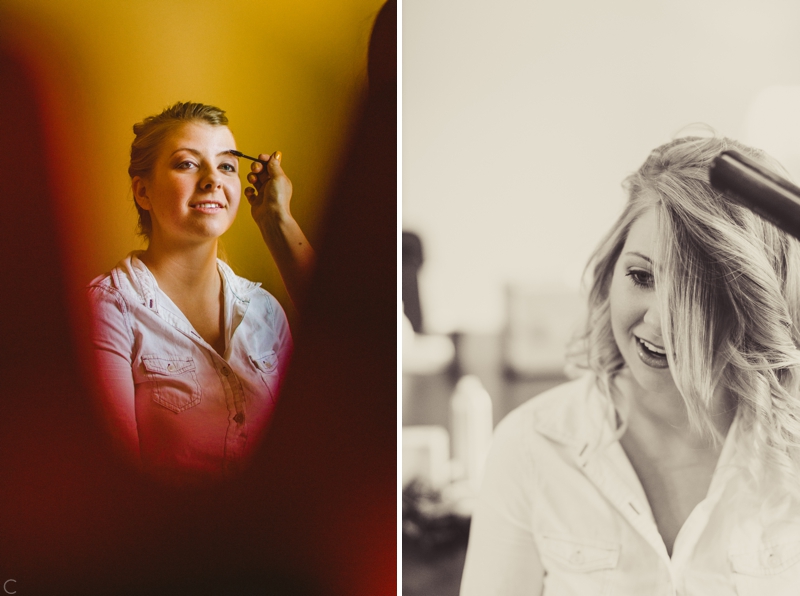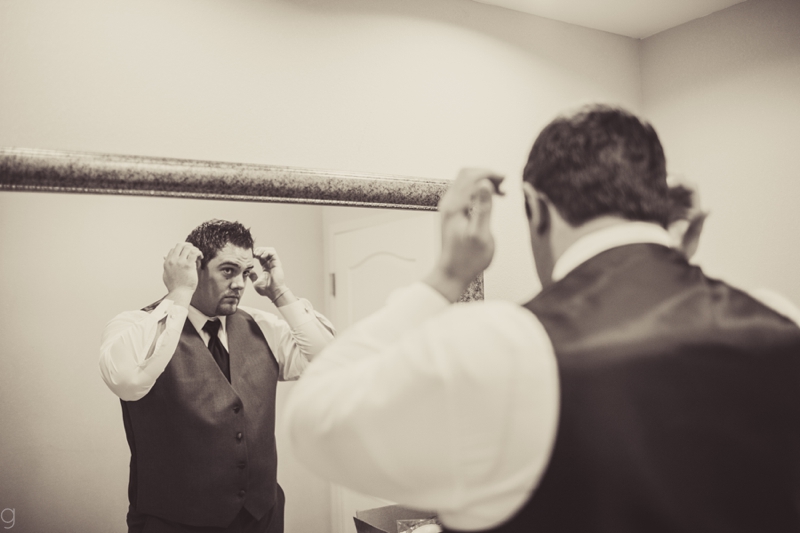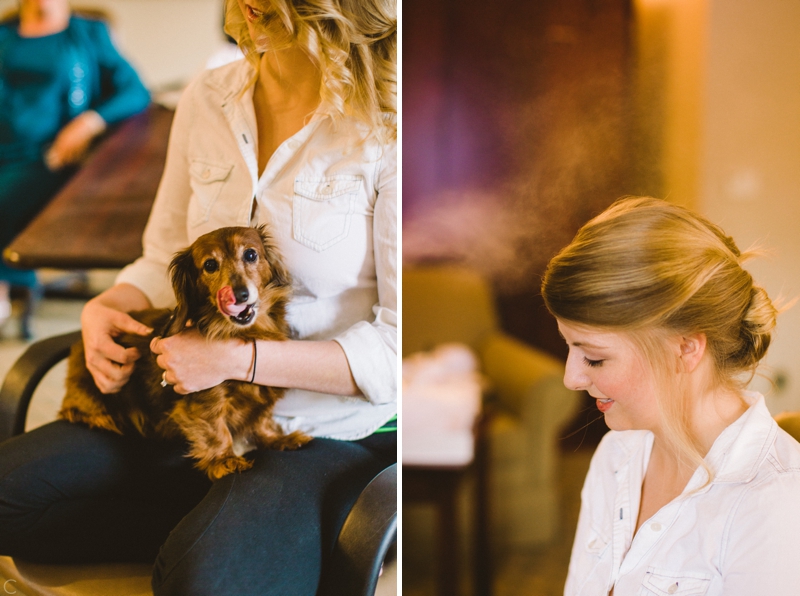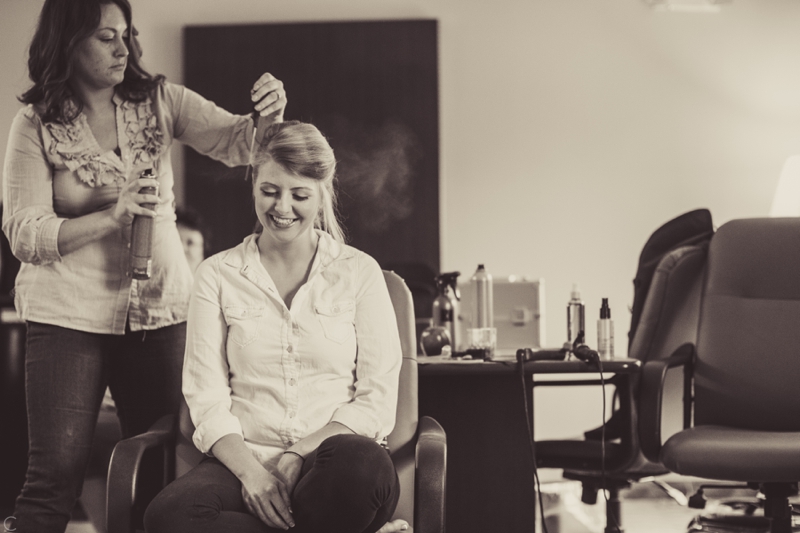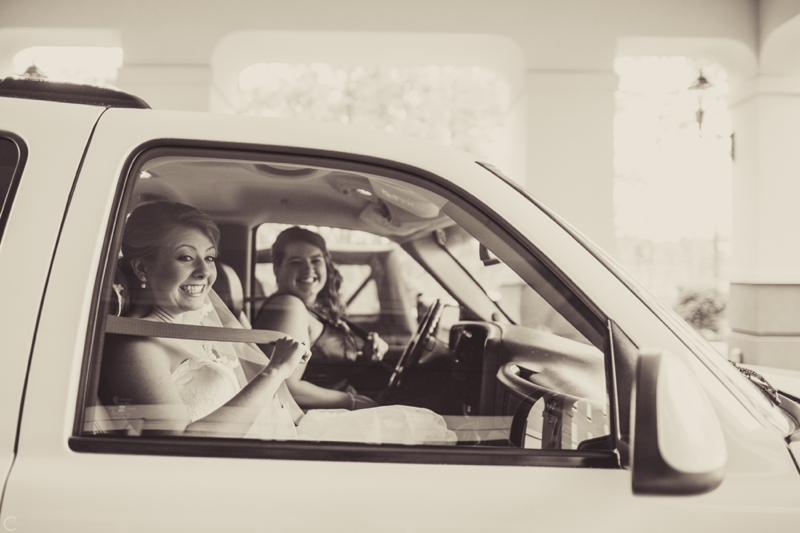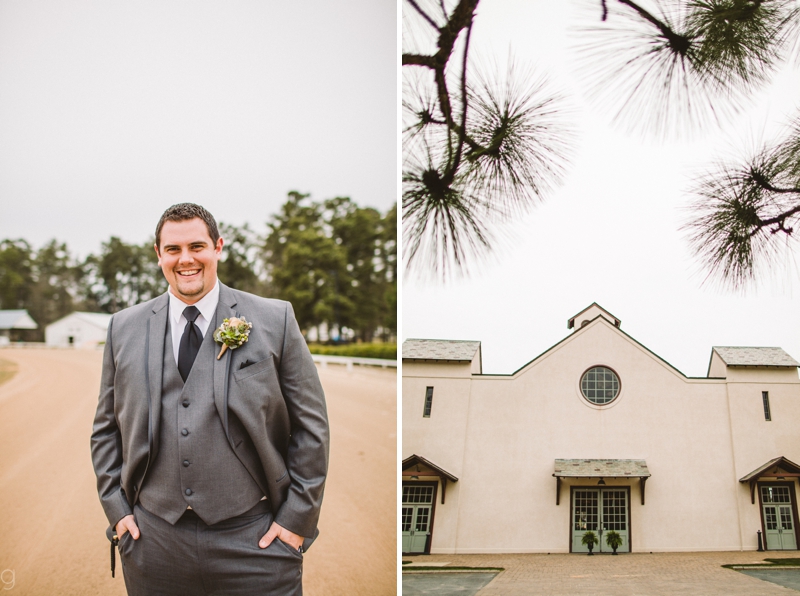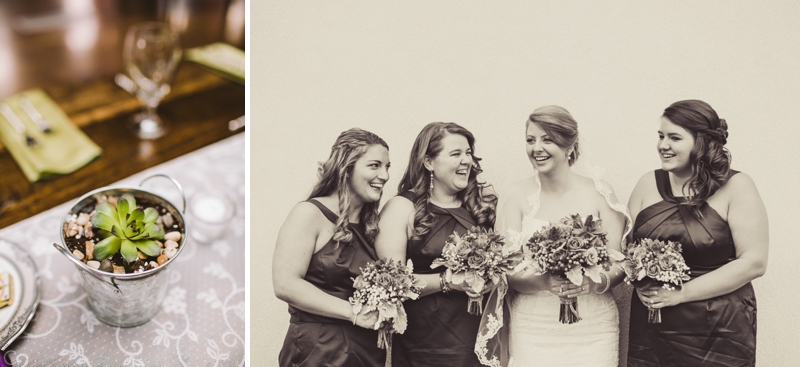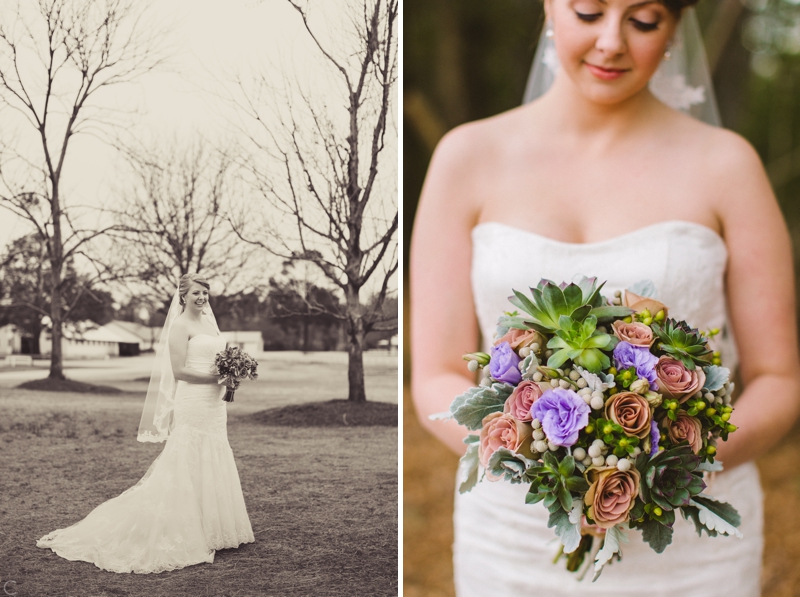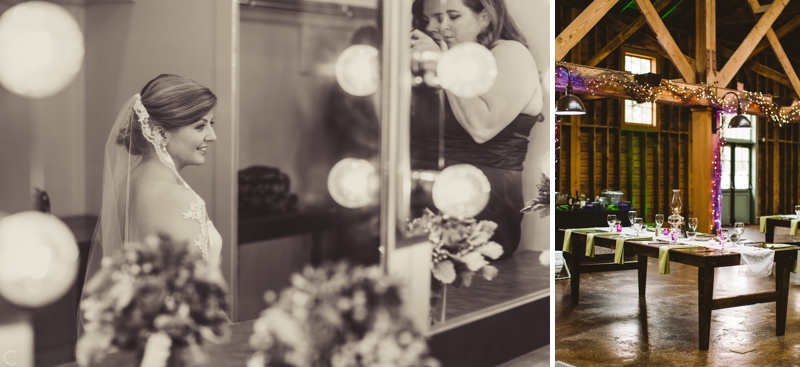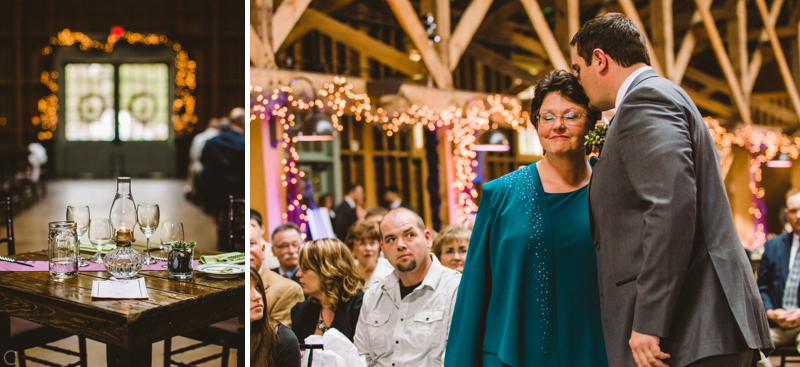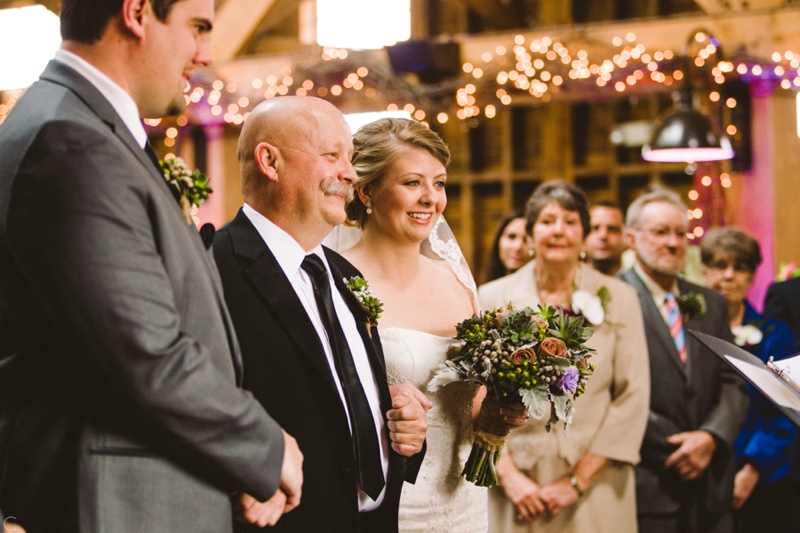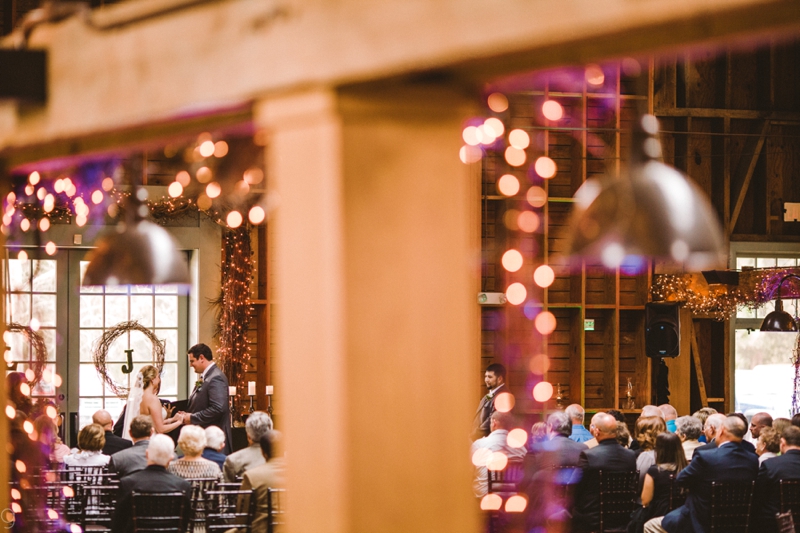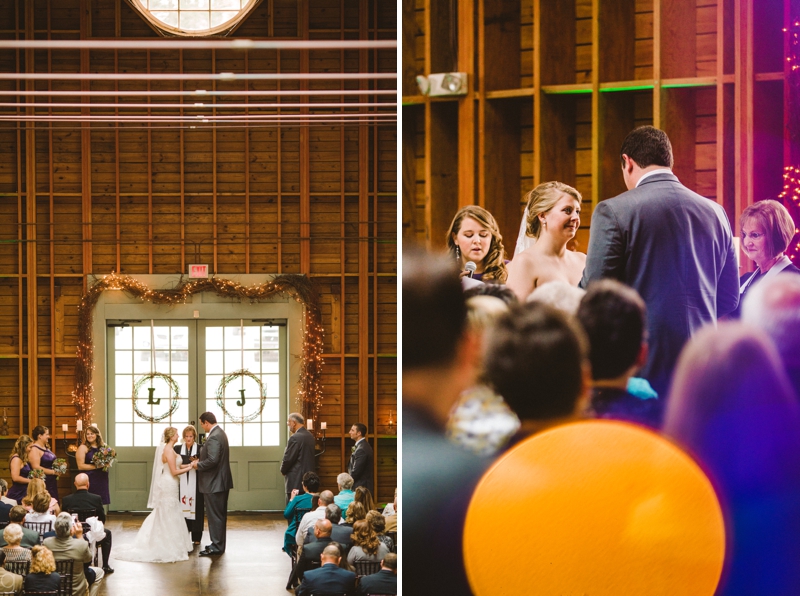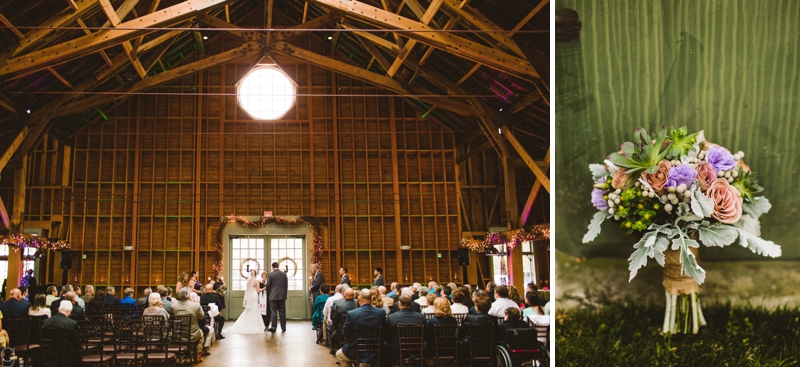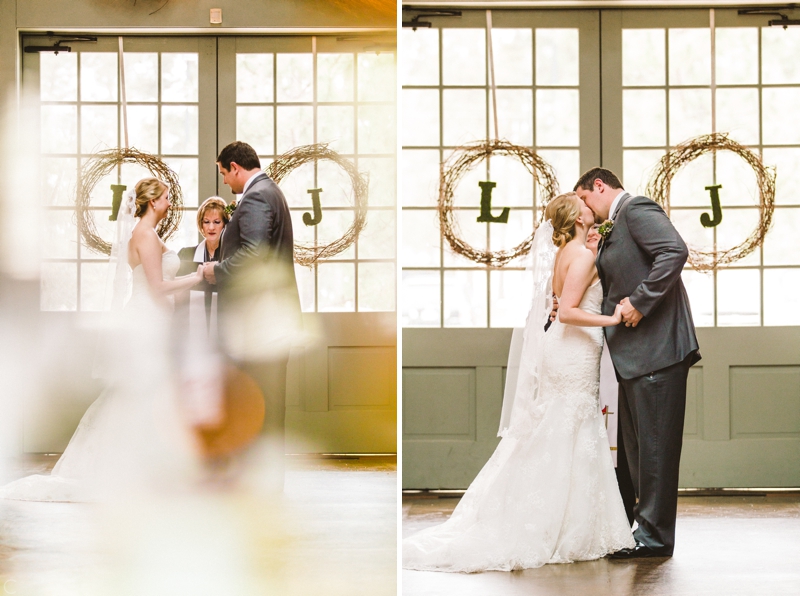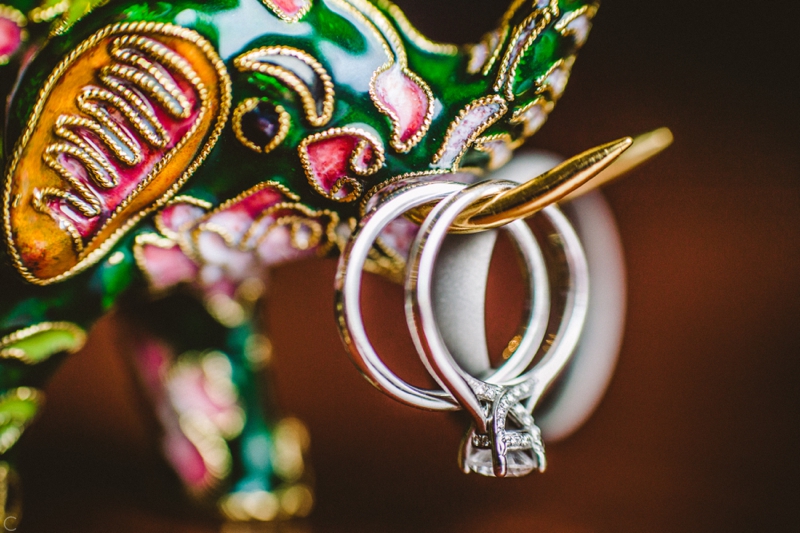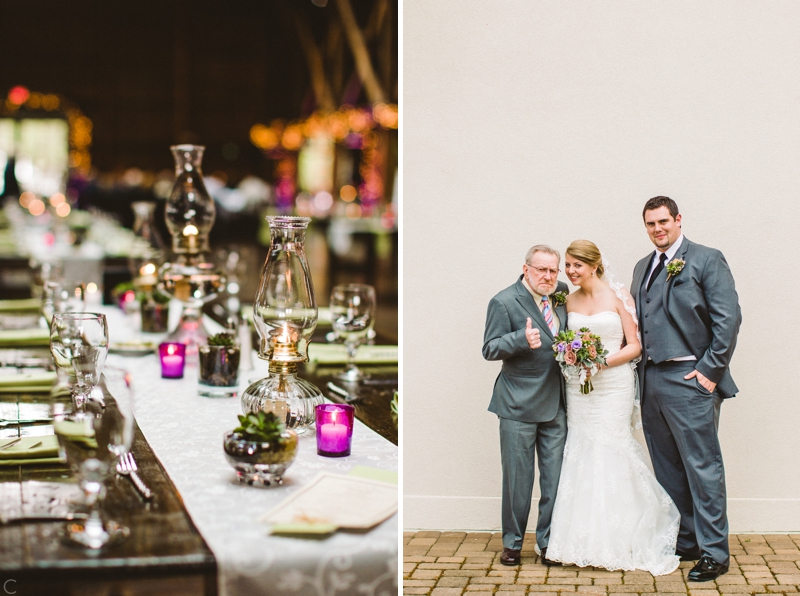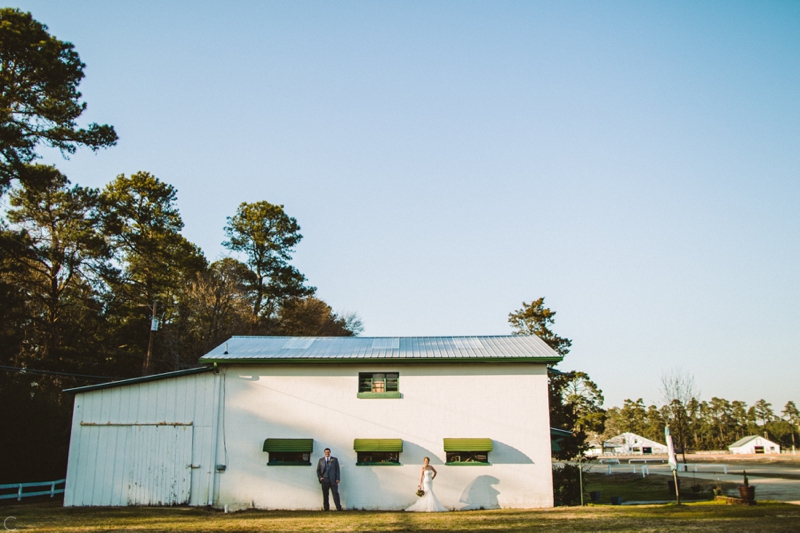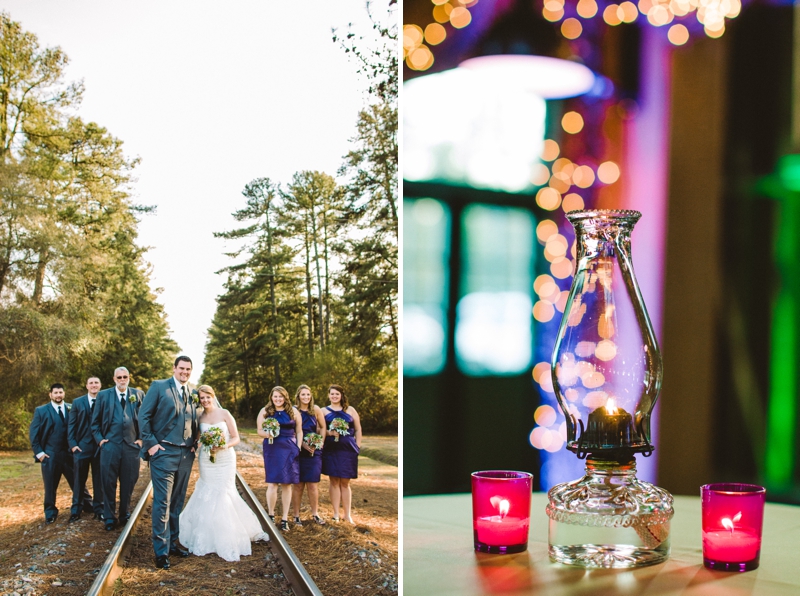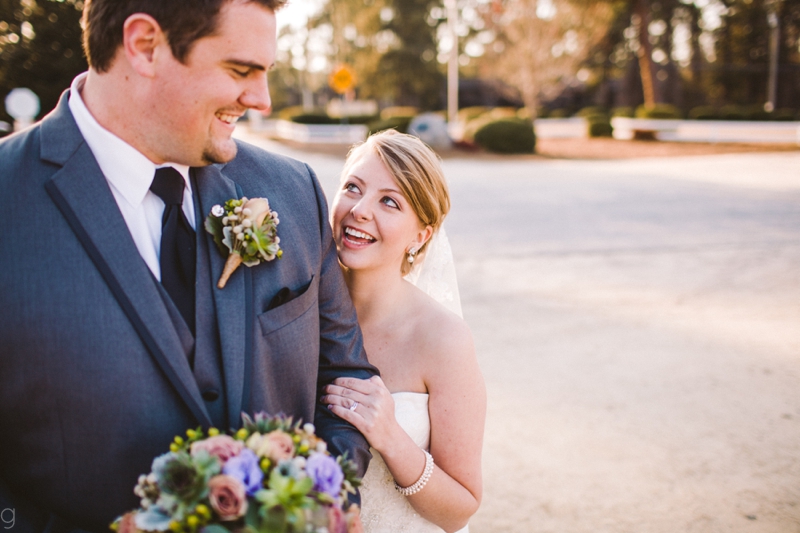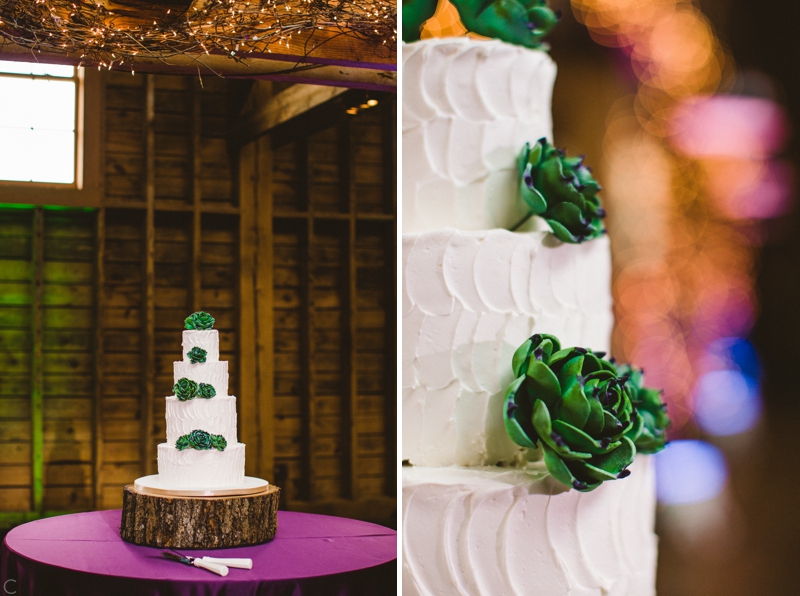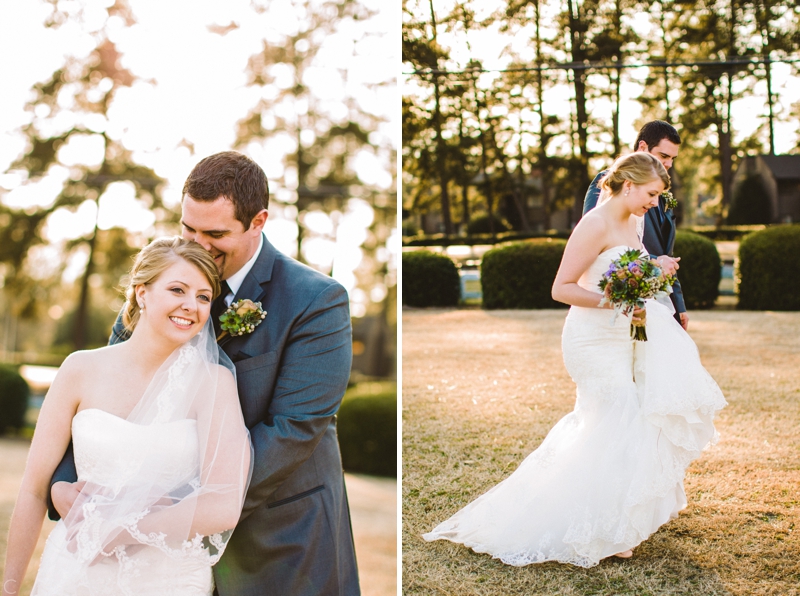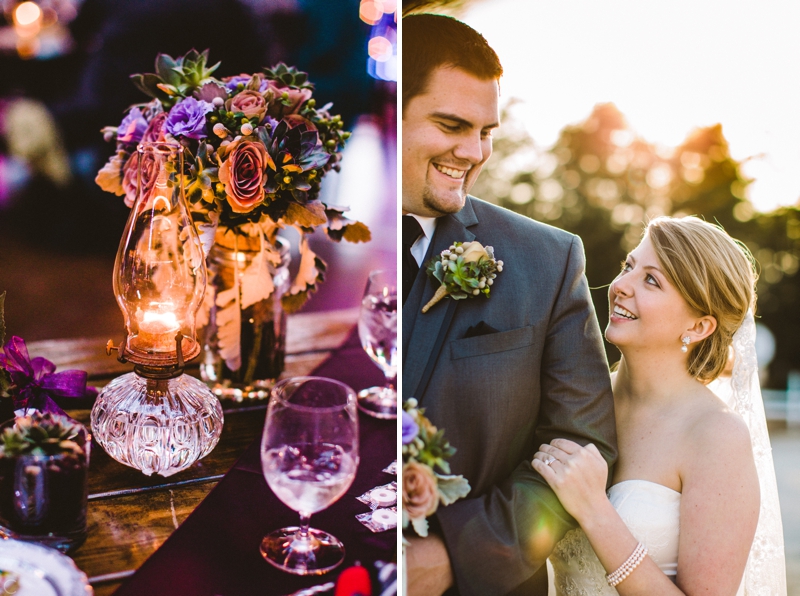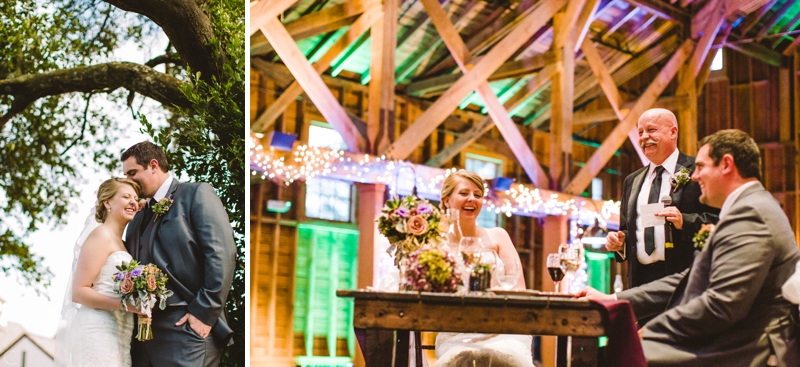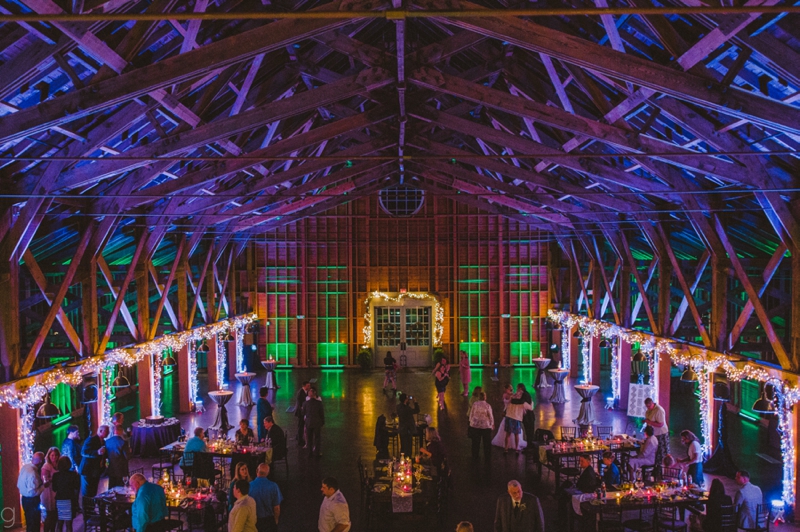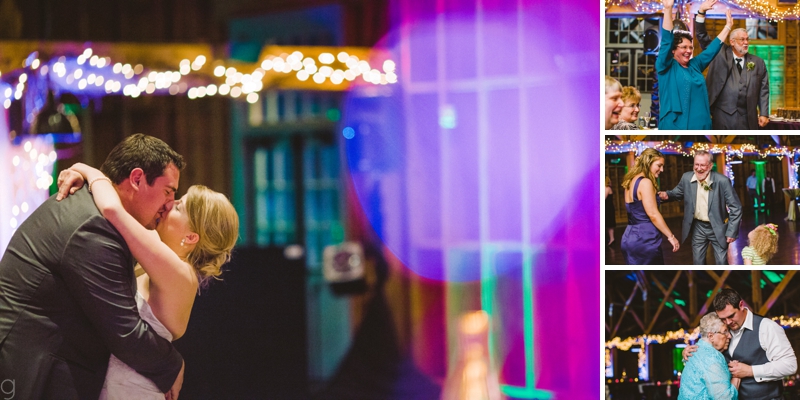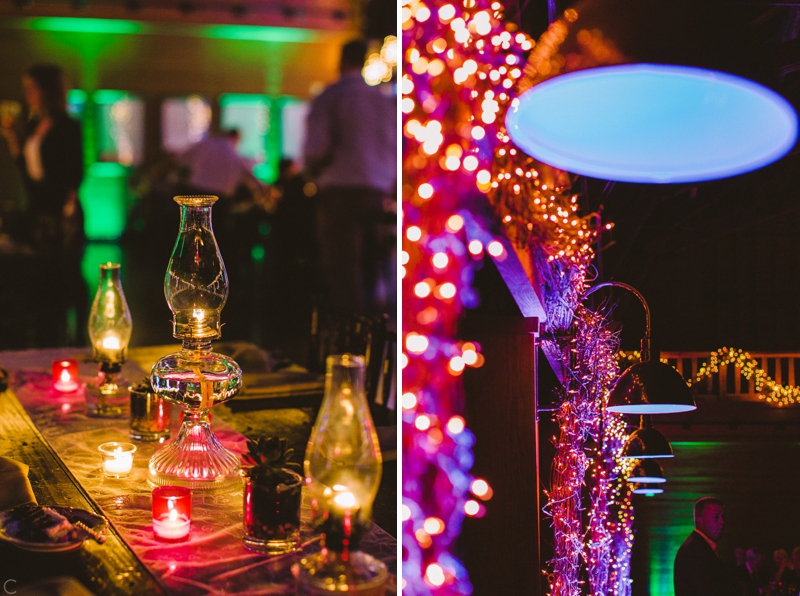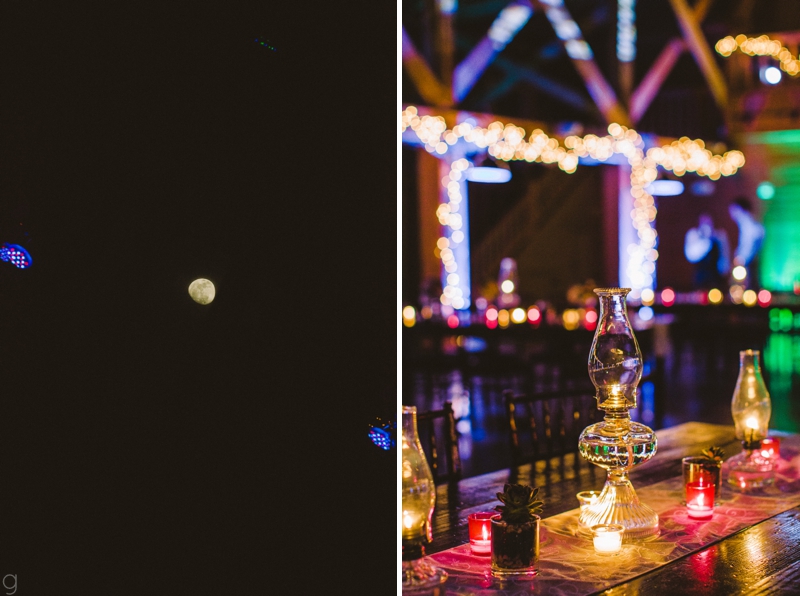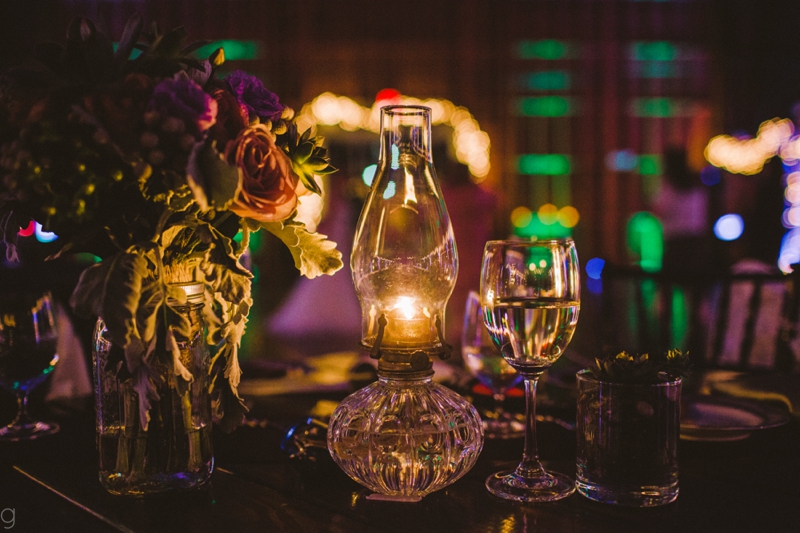 Date: March 23, 2013
Ceremony and Reception Venue: The Fair Barn // Pinehurst, NC
First Dance Song: "Fools Rush In" by Rosemary Clooney
Lynne's Occupation: Student
Justin's Occupation: Deputy Sheriff
How You Met: We met at a Cowboy Action Shooting Competition. Justin's dad round-aboutly set us up.
Interesting Bride Fact: Not so secretly loves anything James Bond or Star Wars
Interesting Groom Fact: Secretly LOVES musicals. The Sound of Music is his favorite. :)
Vendor Credits: Officiant – Pastor Jane Leechford | DJ – Five Star Entertainment | Florist: Maggie's Farm | Cake – Sweet Fi's | Caterer – B&B Catering | Hair & Makeup – Carla White