Allison and Blue met at a bar in college. His last name is Brown, but Allison doesn't like the color brown, so she's taken to calling him Blue, and so has everyone else. I prefer calling people by primary colors whenever possible, so I think it's a great idea. The two met in college at WVU and found us through another wedding we photographed at the WVU Erikson Alumni Center a few years ago in Morgantown, West Virginia. We Skyped, they booked, and we packed our bags and drove up West Virginia to photograph their awesome wedding weekend.
Morgantown is a unique place in that it's in West Virginia, but still awfully close to Pennsylvania with its nearest rival city being Pittsburgh regarding college sports. But yet Pittsburgers like Morgantowners (unlike our feelings for people from Cleveland), and Morgantowners tend to identify with Pittsburgh ways (Heinz ketchup, for example, and the Pittsburgh Penguins who were cheered for several times during their playoff game that happened to take place during Allison and Blue's rehearsal dinner). So it's kind of like being home, except not really.
Morgantown is, if I dare say it, slightly better at partying than Pittsburgh. So though we knew they were cheering for the Pens, we also knew that it would be a rowdy (in a good, happy way!) wedding. And it was. There were polkas involved (another Pittsburgh/WV wedding staple which is always surprisingly crazy and enthusiastic and much more entertaining than the Wobble) and a cookie table and really, really delicious food. There was also lots of American flag light-up glasses and hats because it was Memorial Day weekend and who doesn't love a good pair of light-up glasses!?
We had an awesome time being lovingly welcomed by Allison and Blue and their amazingly kind parents, siblings, and friends. We enjoyed our brief but lovely stay in Morgantown and we even got to stop at the Fiestaware Outlet on the way home (which I enjoyed despite them not having flatware on sale… sigh). A huge congratulation and thank you to Allison and Blue!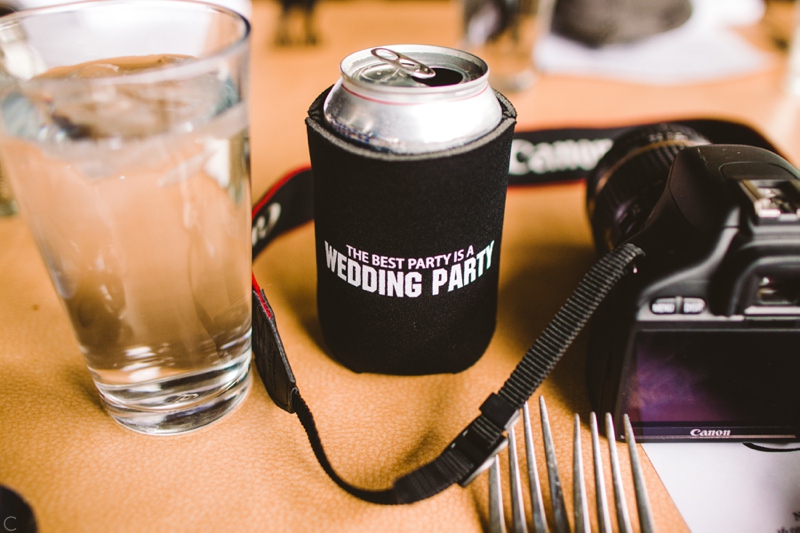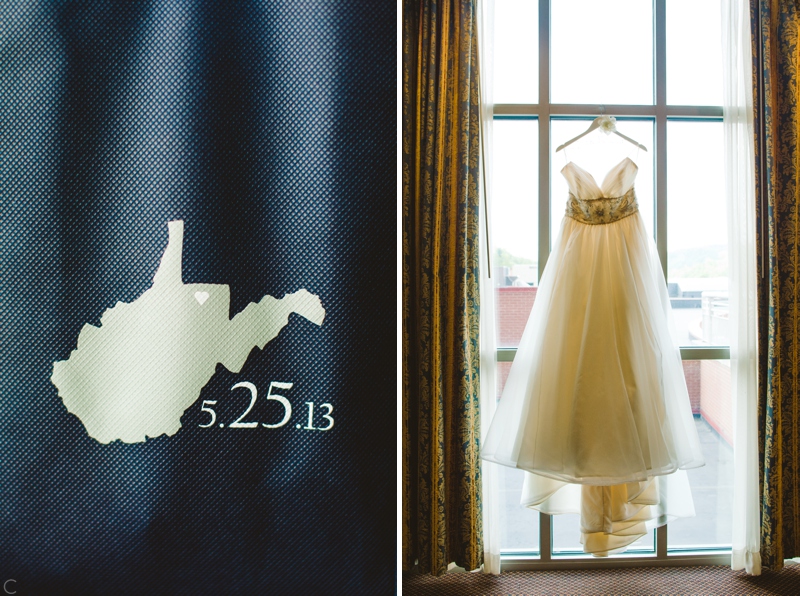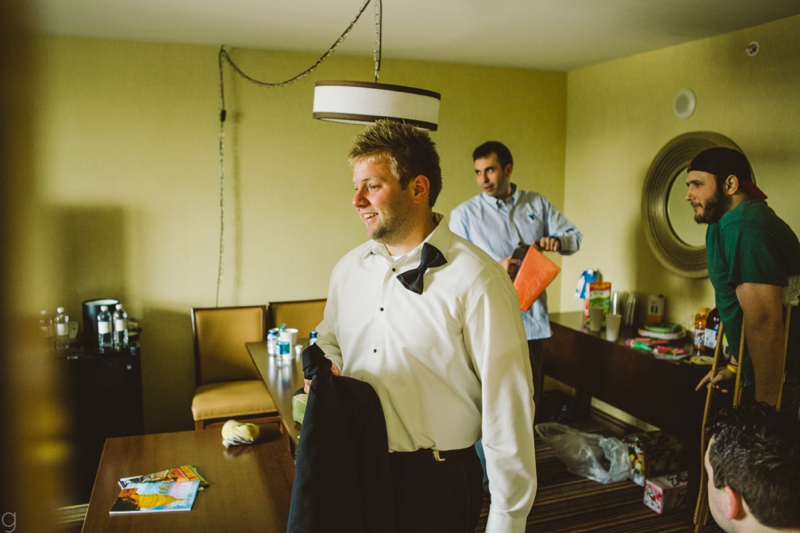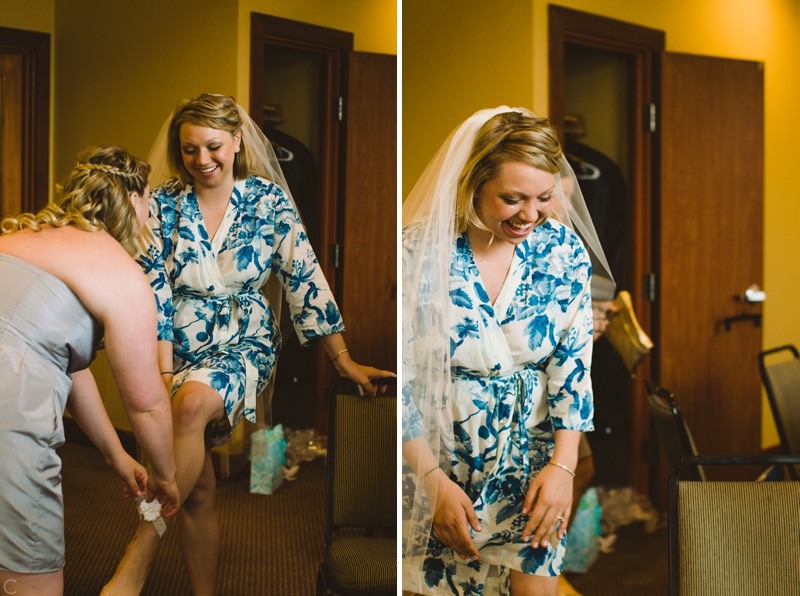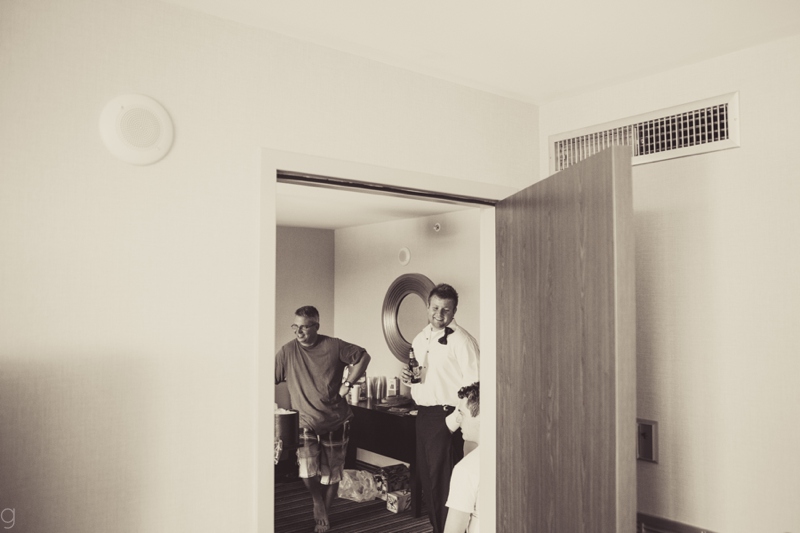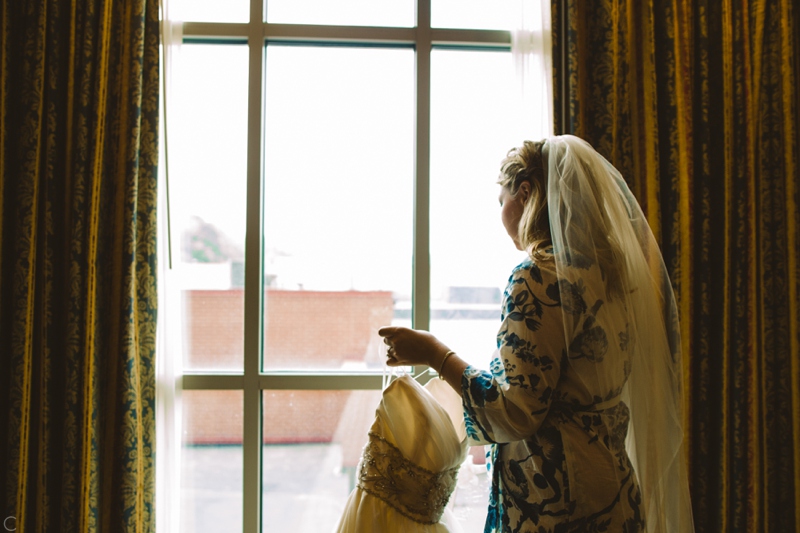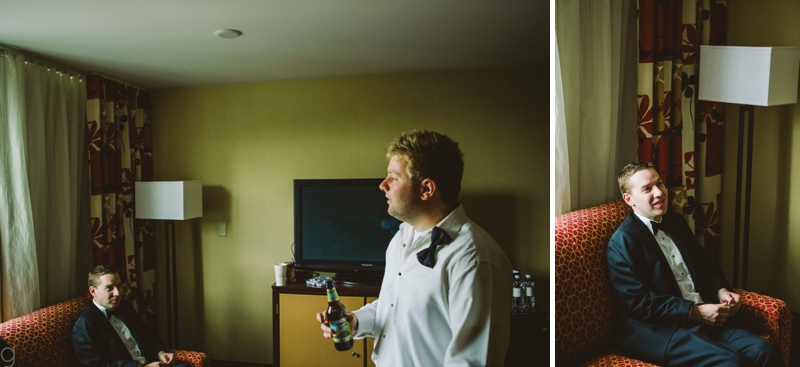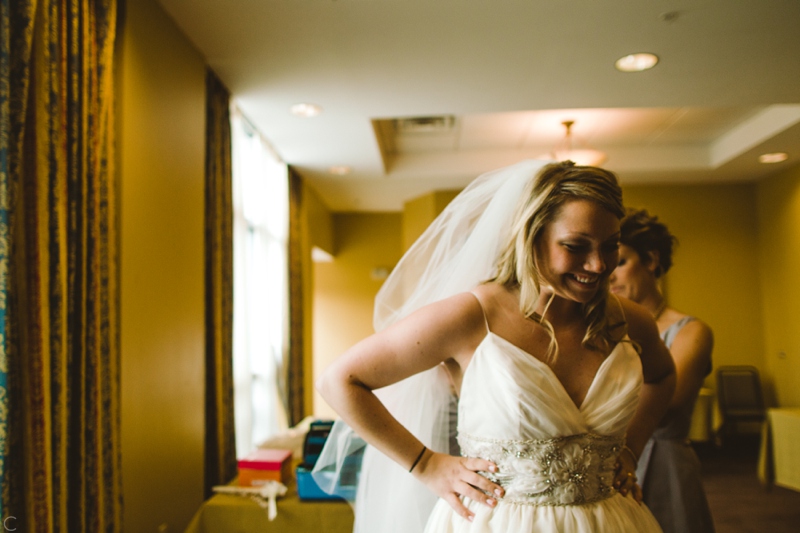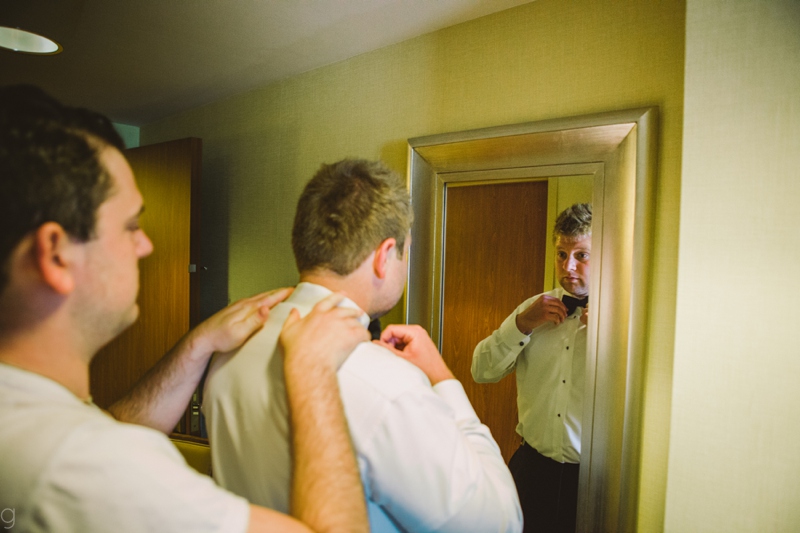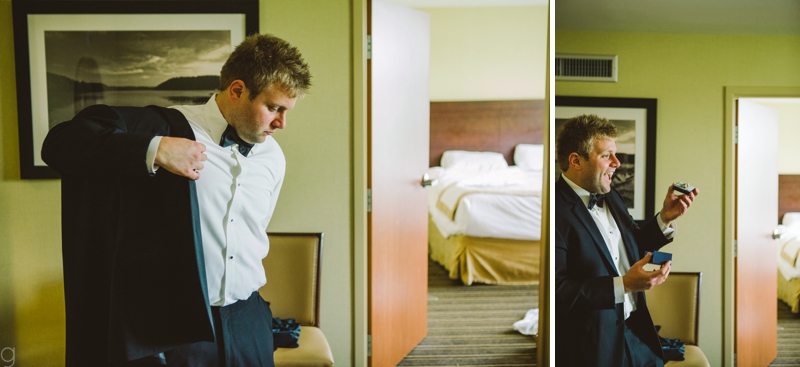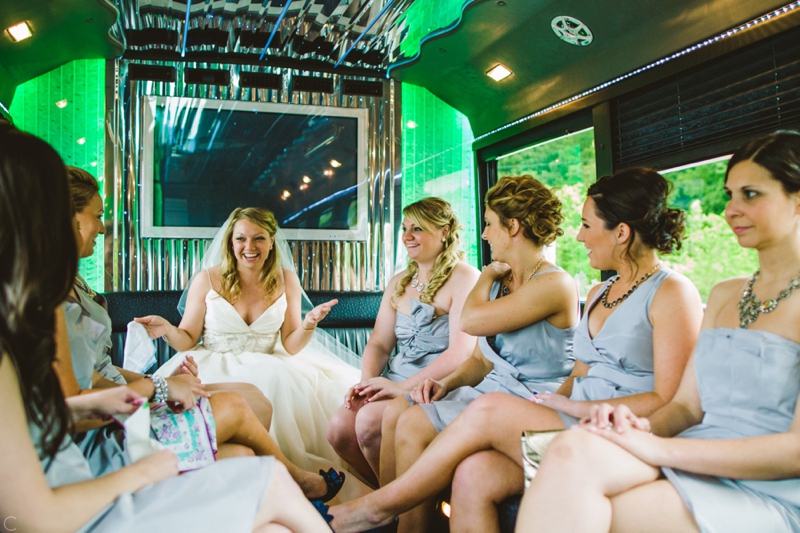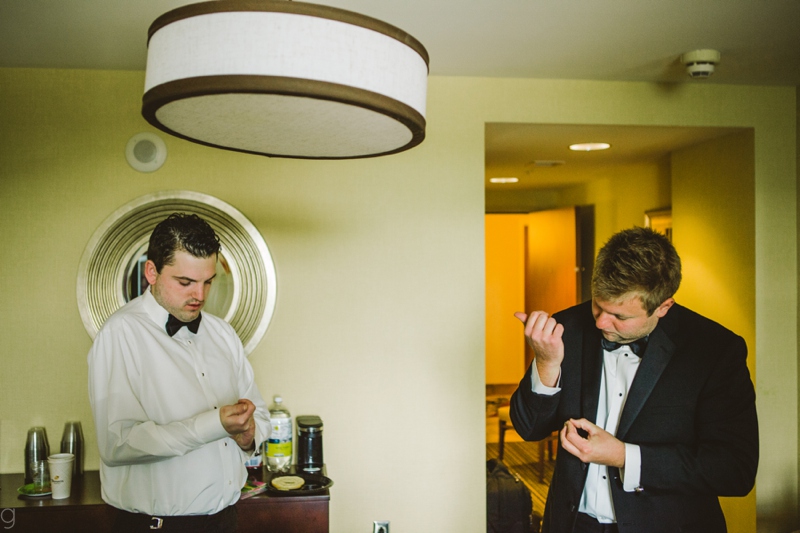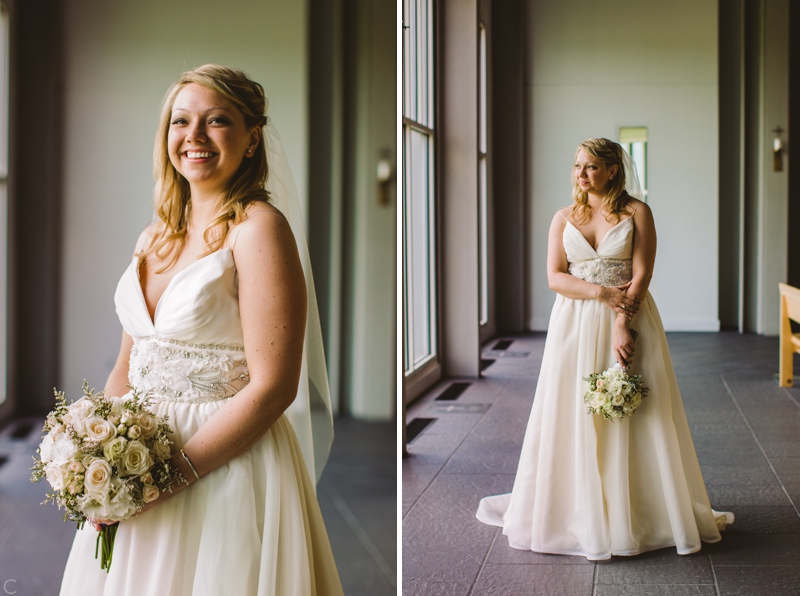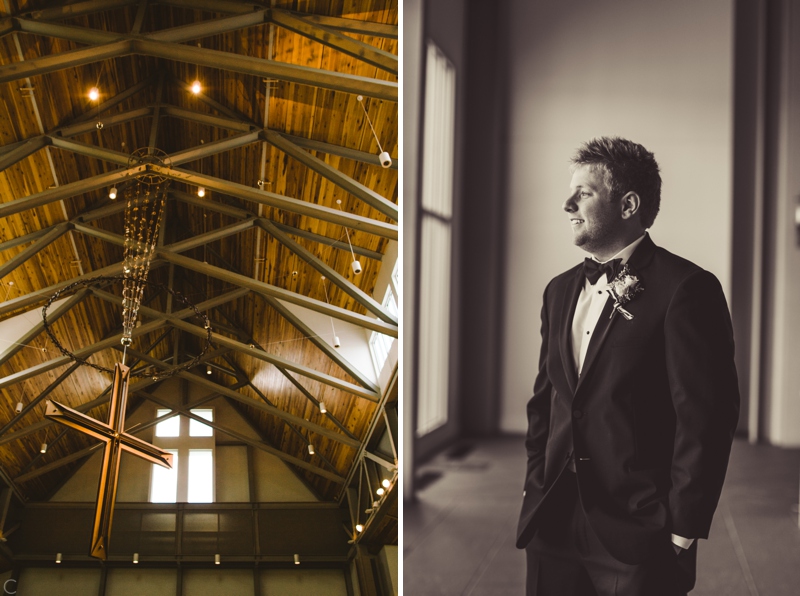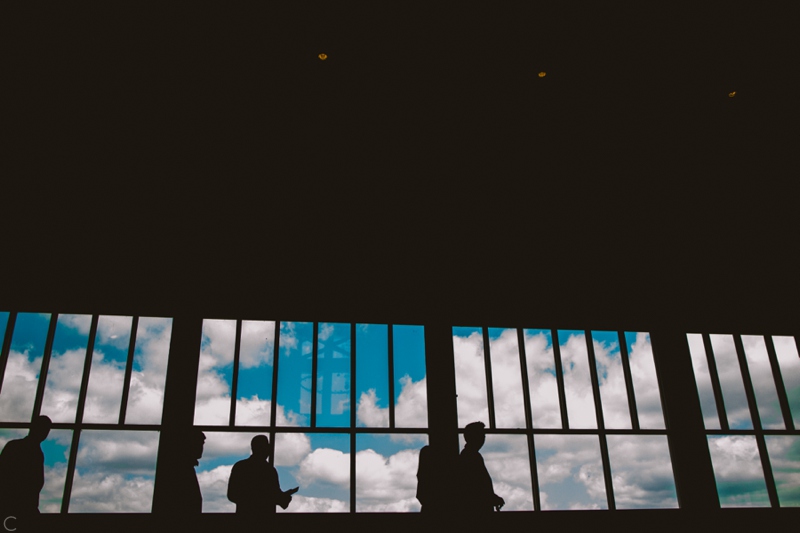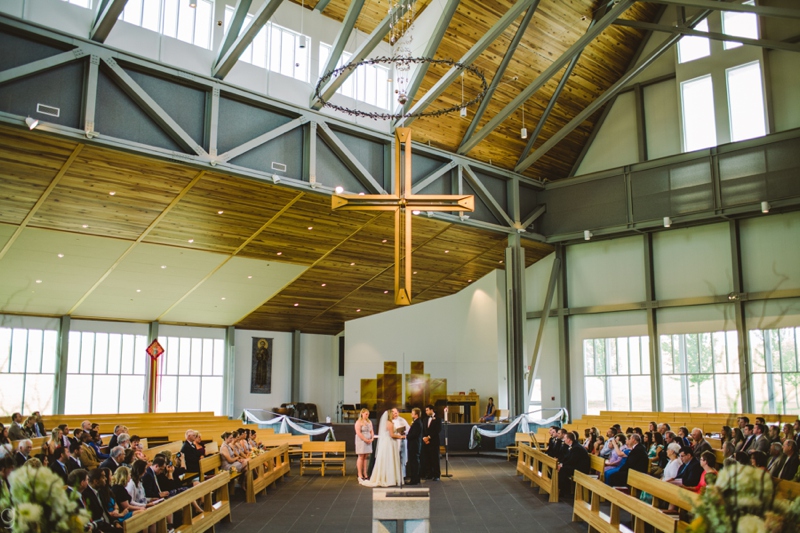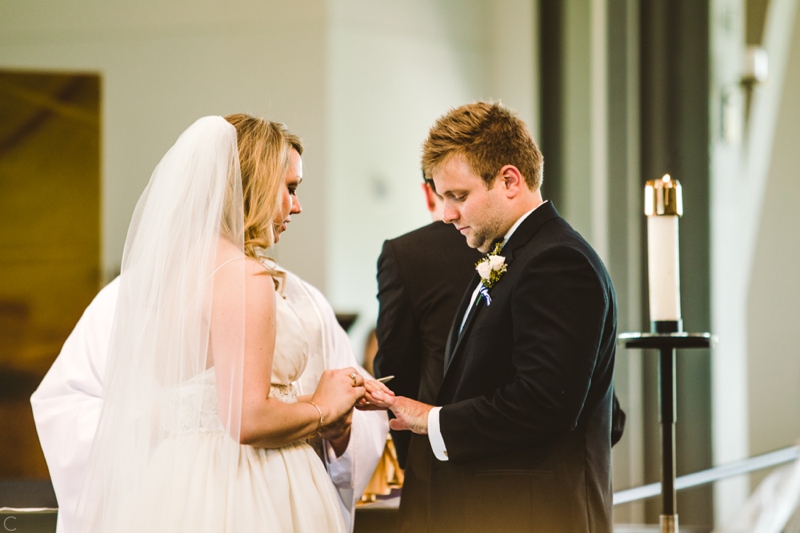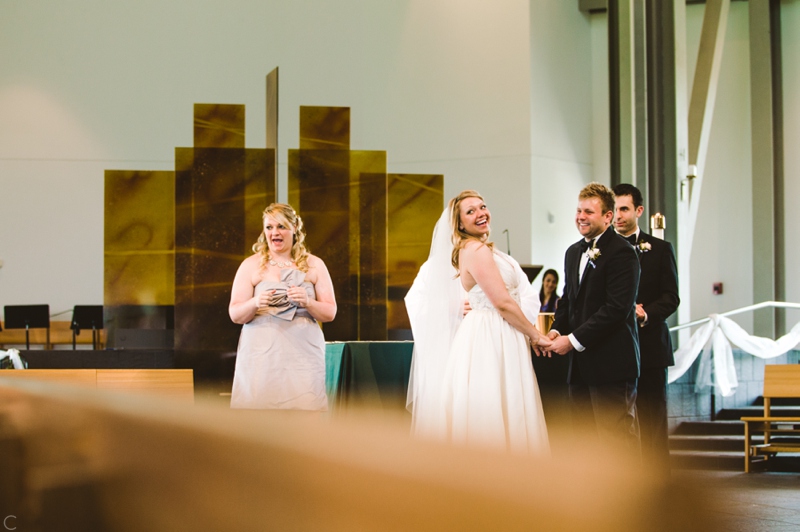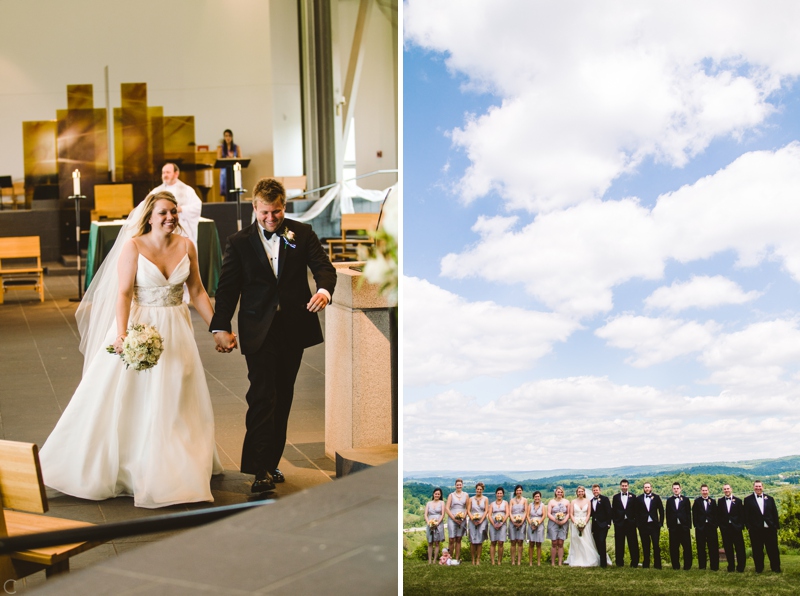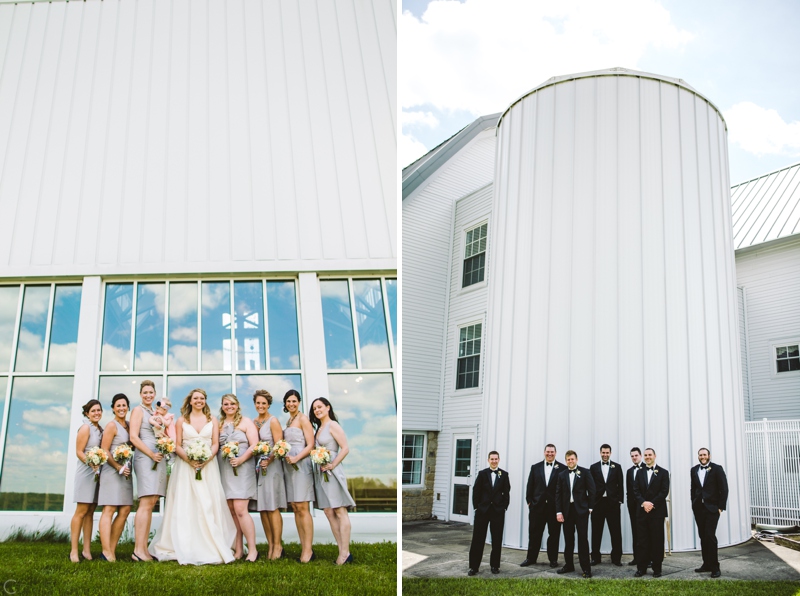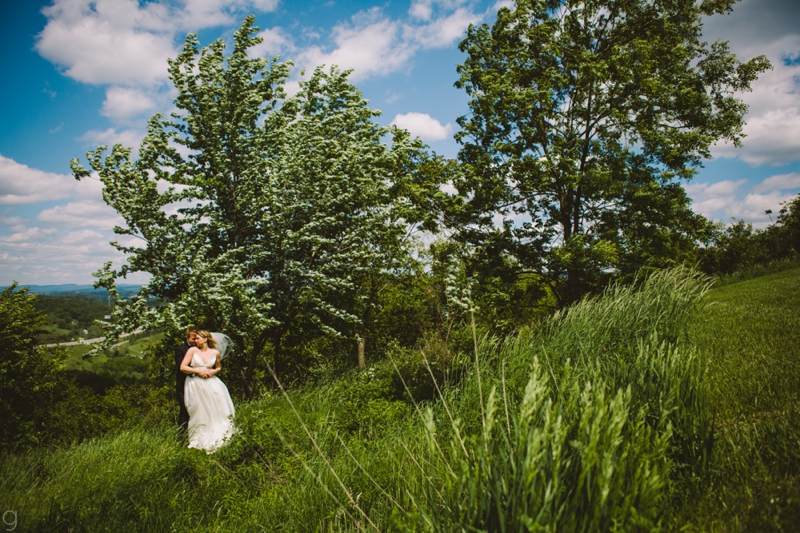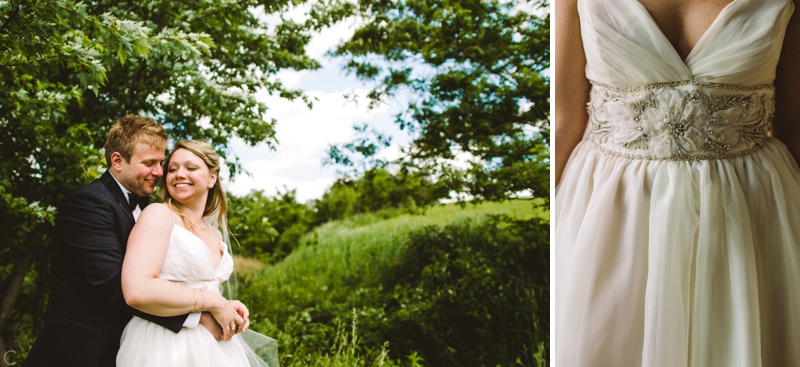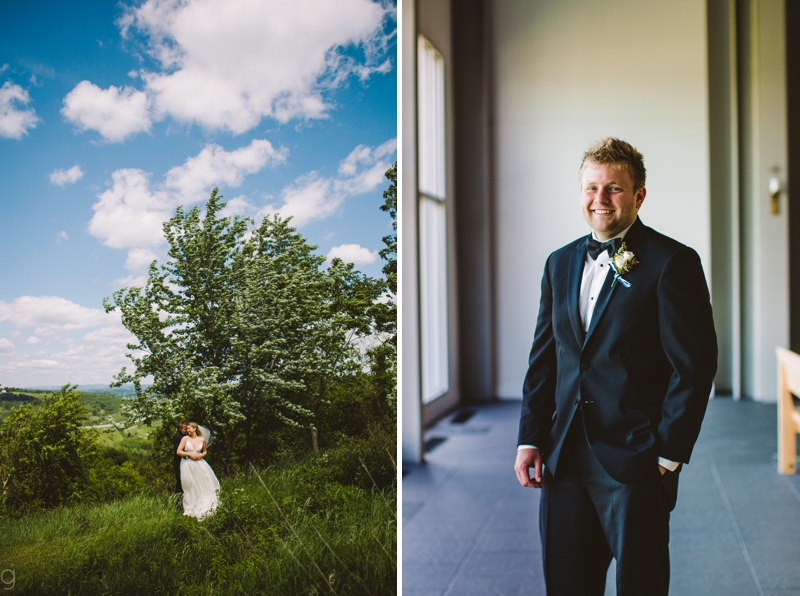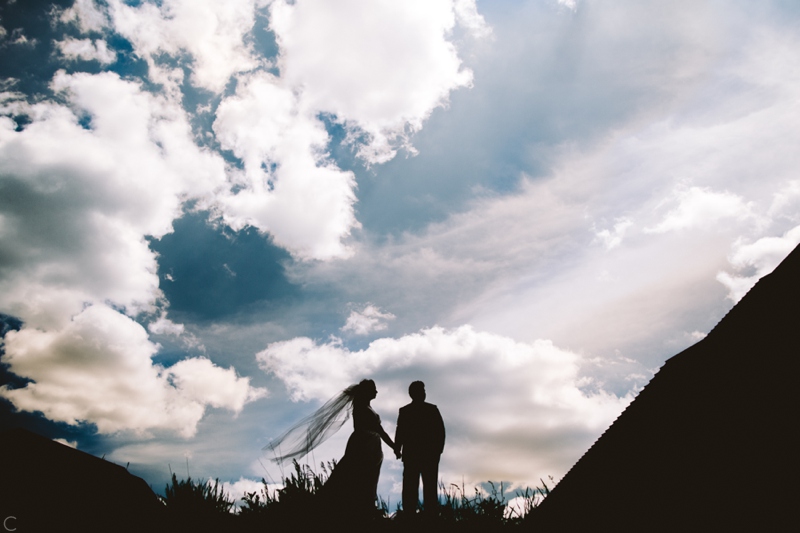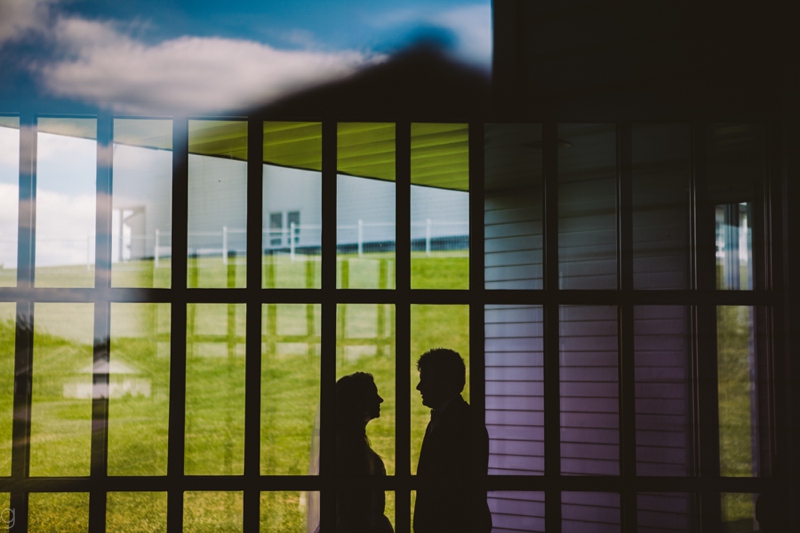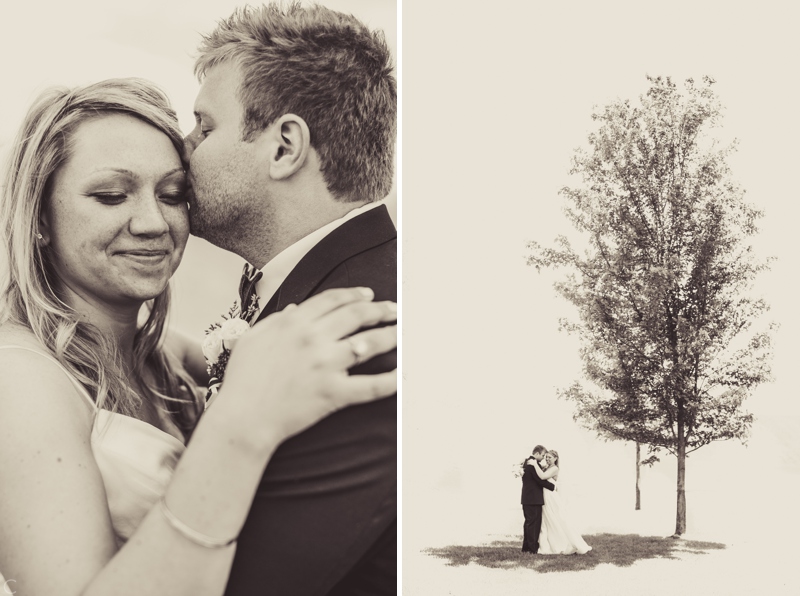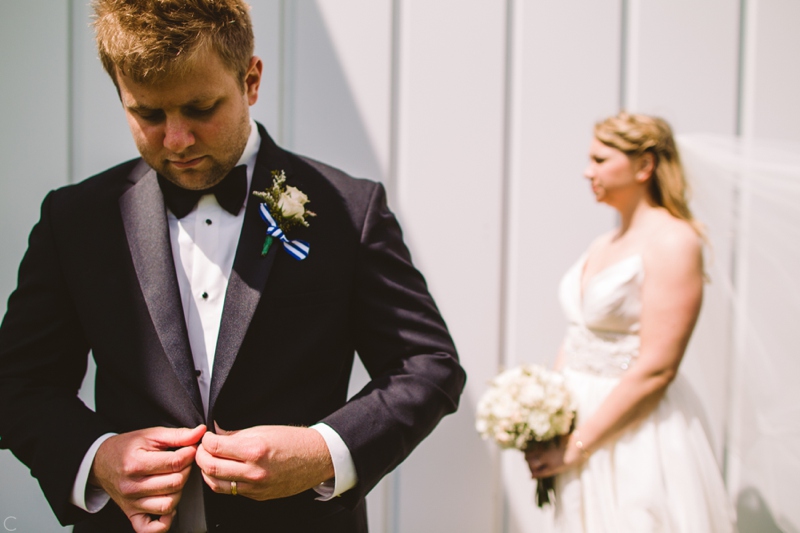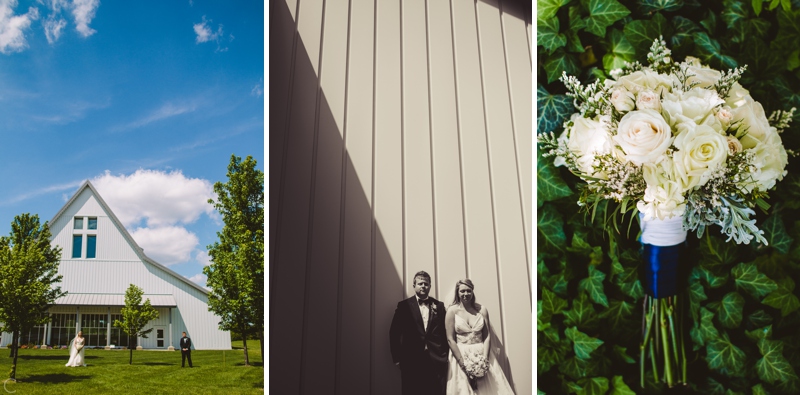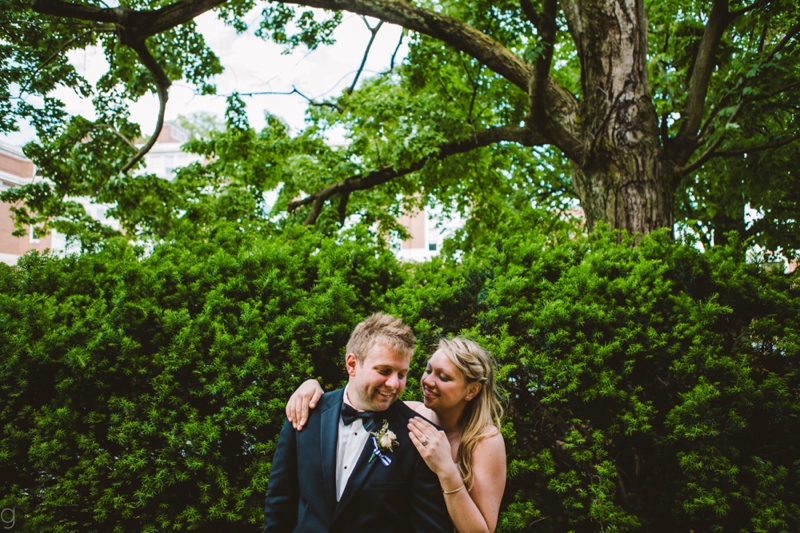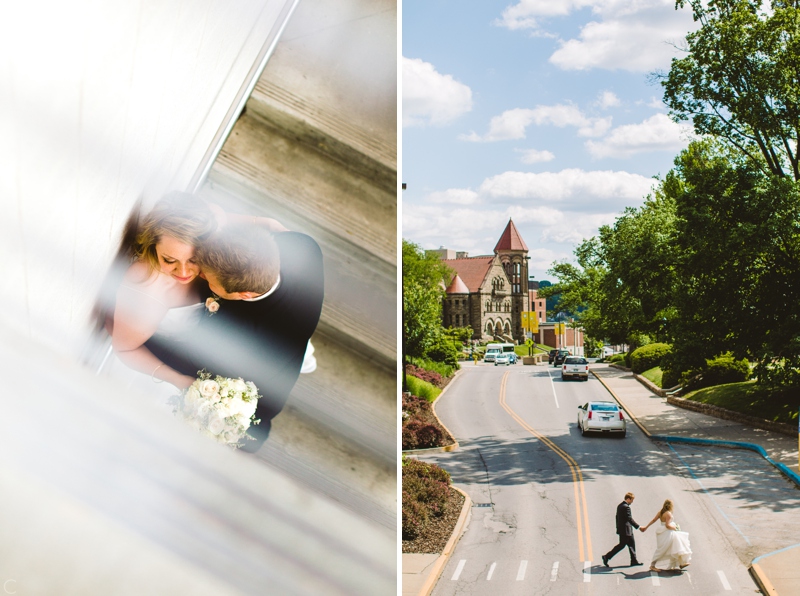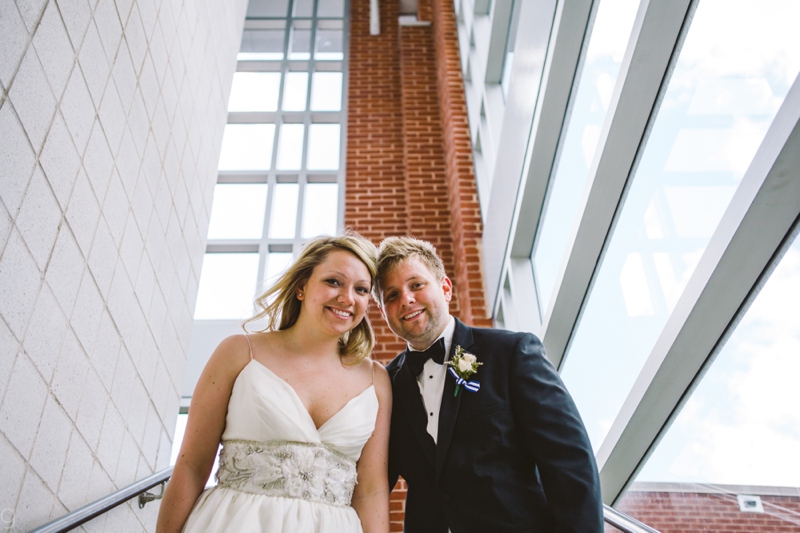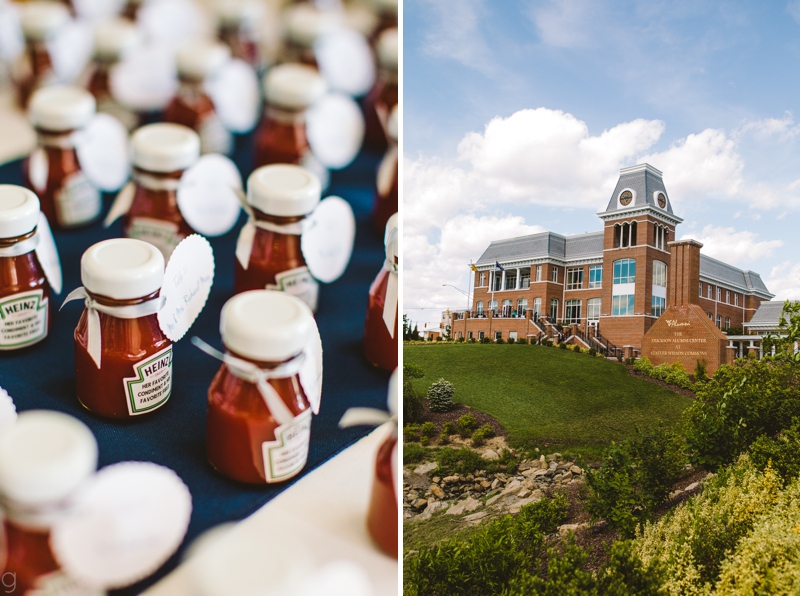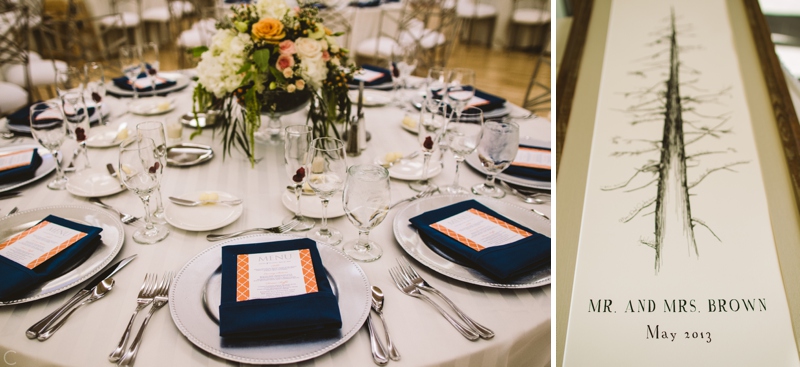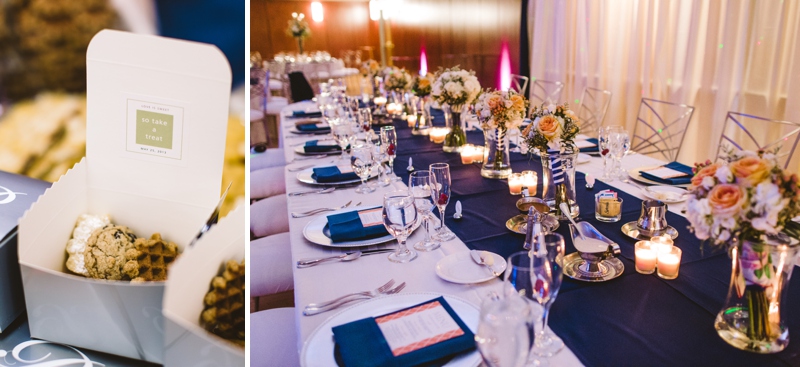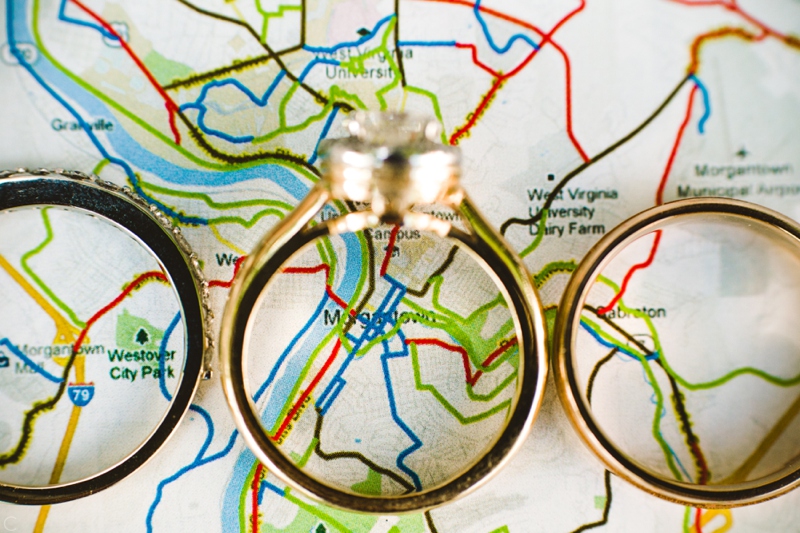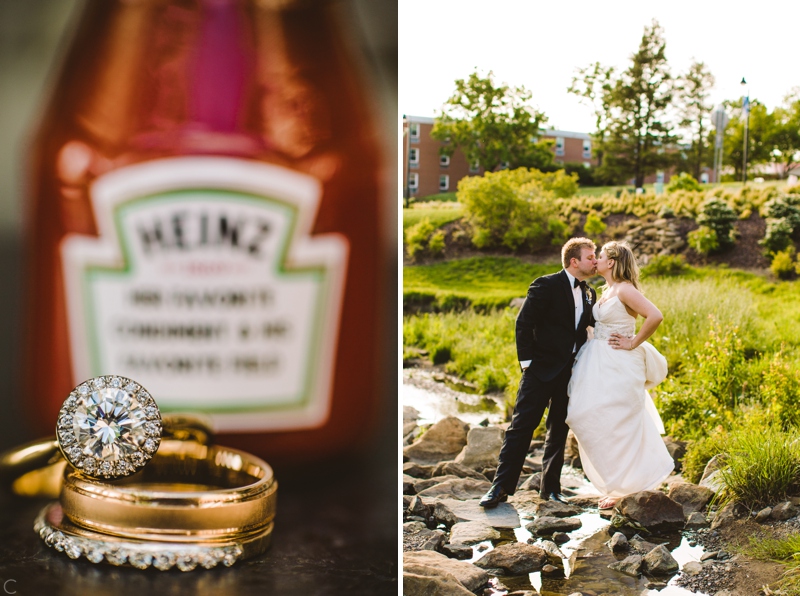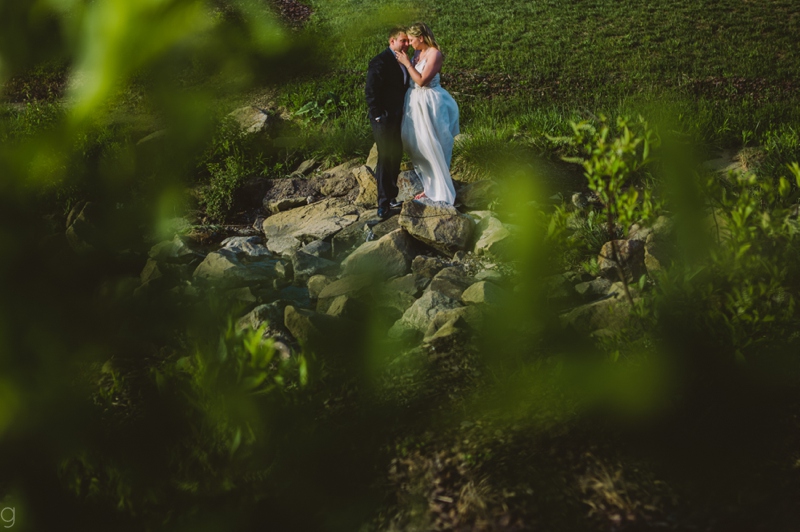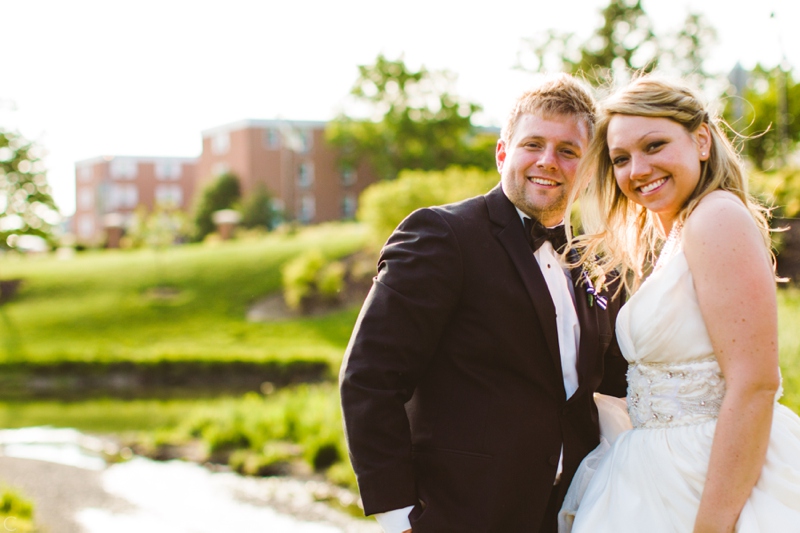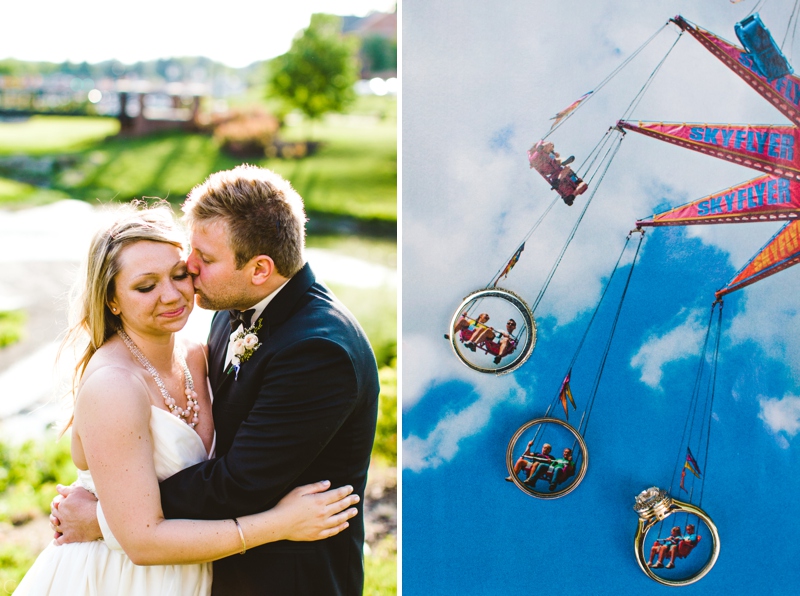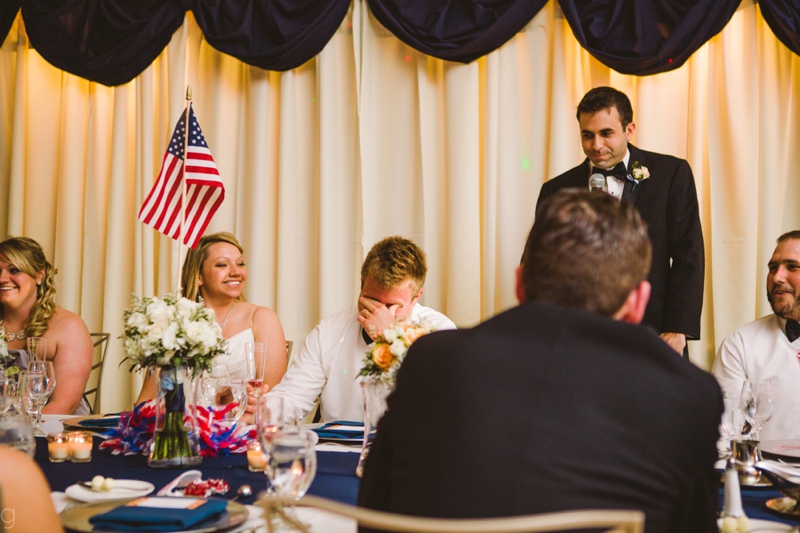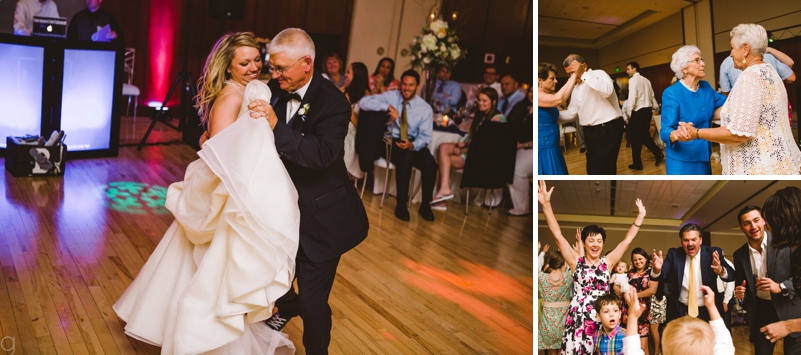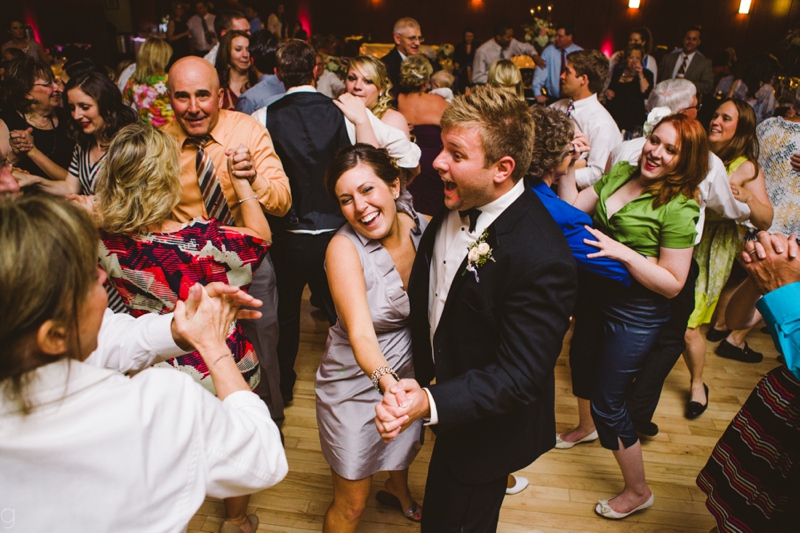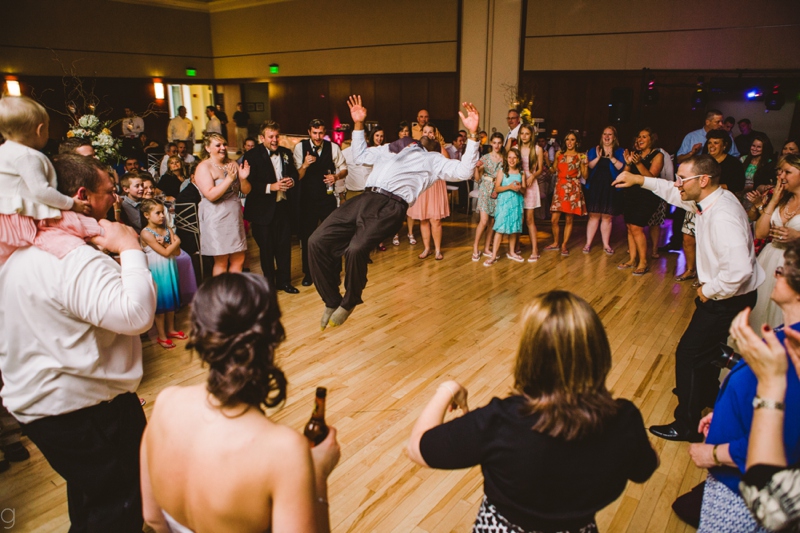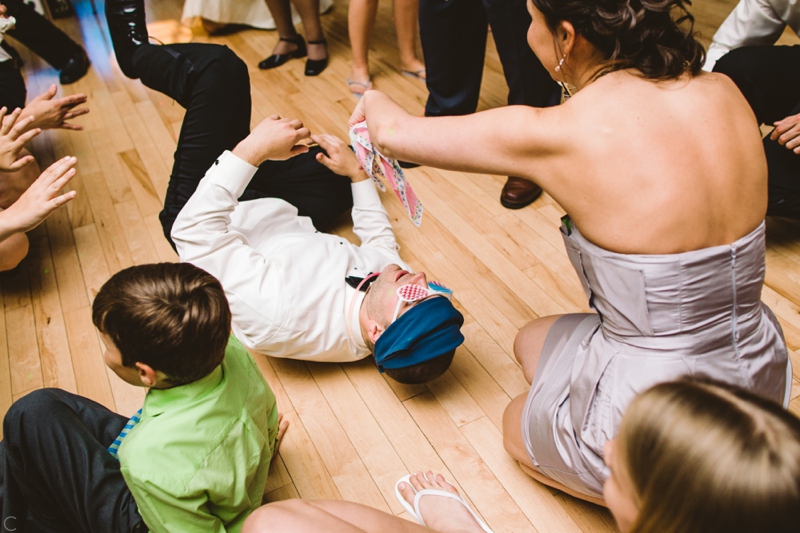 Date: May 25, 2013
Ceremony Venue: St. Francis de Sales Church // Morgantown, WV
Reception Venue: WVU Erikson Alumni Center // Morgantown, WV
First Dance Song: "Makin' Plans" – Miranda Lambert
Allison's Occupation: Physician's Assistant
Blue's Occupation: Civil Engineer
How You Met: At a bar in college :)
Interesting Bride Fact: Frequently talks in high pitched voices when she gets excited.
Interesting Groom Fact: Hates UGG boots – esp. when Alli wears them just to spite him. ;)
Honeymoon Destination: Bahamas
Vendor Credits: Officiant – Father Mark Ward | DJ – Ken Maisel | Florist – Toni and Liz from Memories in Bloom | Cake – Karen Rodkey Cakes | Caterer – WVU Erikson Alumni Center | Hair and Makeup – LKHA Salon | Videographer – Luke Nesler | Coordinator – Heidi Wiedebusch