**Friends! We are sorry it has been a while since we last updated the blog – we have been on tour! We just finished our Pittsburgh, PA leg (with only 1 session rescheduled due to rain out of 3, which isn't bad for Pittsburgh) and are back in Durham to hustle, hustle and get a lot of work done before our New York leg starts. :) We're working on editing our last Raleigh wedding from before we left so it will be a couple of days before we post it, so it's the perfect time to insert Lauren's fantastic guest post about how she made super badass paper flower bouquets for her wedding party. We loved these things… LOVED THEM. And so we asked her to do a guest post for us to spread the love and knowledge for the rest of you crafty kids, should you be so inclined. Thank you so much, Lauren, for doing this for us! CUE LAUREN!**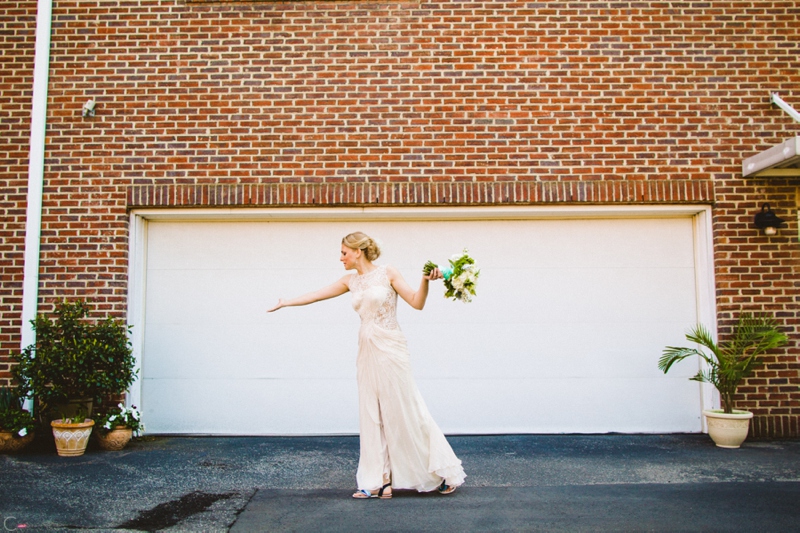 Hi all! This is Lauren from the Nick+Lauren wedding and engagement posts. when Carolyn asked me if I would like to write a post about my bridesmaids' bouquets, I said "Heck yes! doesn't everyone want to learn how to make paper flower bouquets?" So, I'm bringing a fun little tutorial for all you future brides or generally crafty people. At the end, you'll have a great origami flower bouquet.
If you want to see more crafting, feel free to check out my blog. I've been putting up some other tutorials and such!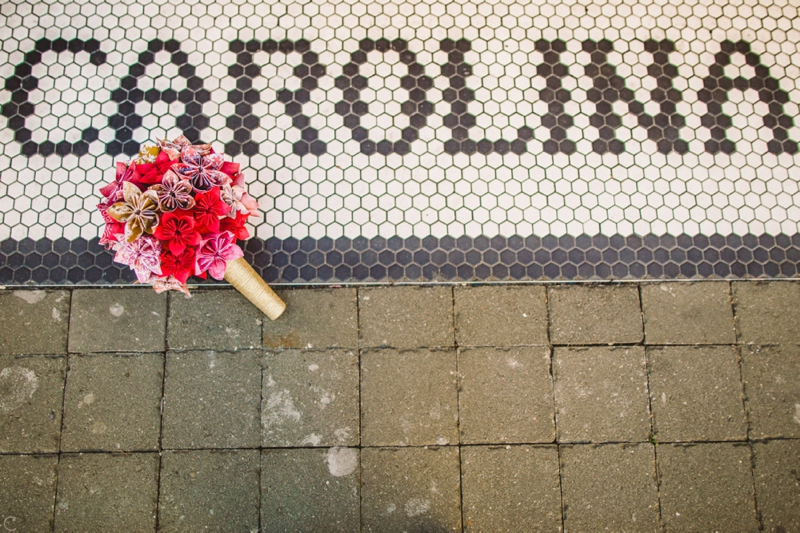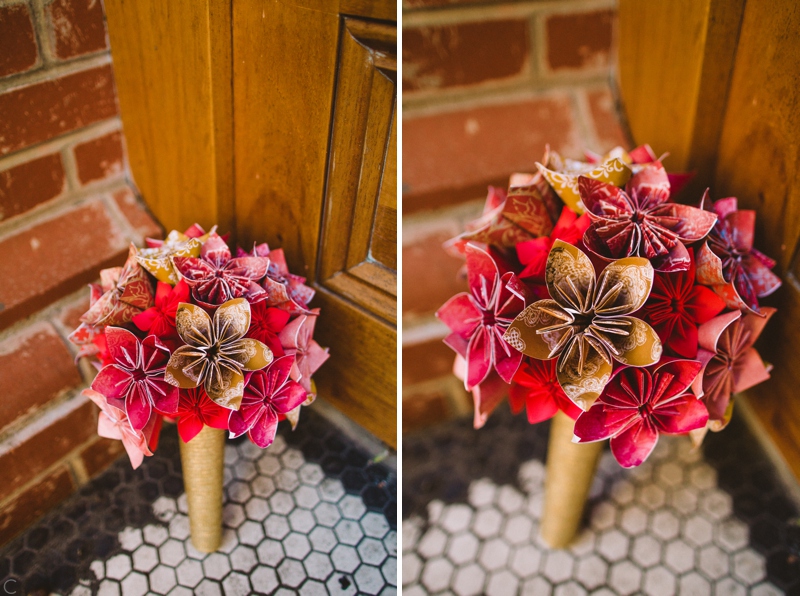 These bouquets were an interesting item. My mom was sad because I didn't want real flowers, plus she doesn't quite have enough confidence in my ability to craft. I think she really thought they were going to turn out ugly. I proved her wrong. They did not turn out ugly. And want to know something funny? She now wants me to make her one of her own. Ha.
So how do you make these bouquets?
Inspiration
I saw this bouquet from Capitol Romance and and immediately knew I was going to make it for our wedding.  For those of you who have gotten addicted to Pinterest, you've seen bouquets like this before. I found lots of helpful instructions for making the flowers. however, when it came to putting together the bouquet, it was definitely a fly-by-the-seat-of-my-pants moment.
Supplies
(1) 4″ styrofoam ball for each bouquet – $2
1 cardboard yarn cone for each bouquet – $0.50
For those of you that live in the Triangle area of NC, Scrap Exchange in Durham has these for 25 or 50 cents. They are also available on Etsy.
acrylic paint – $0.50-1
2 rolls of thin ribbon – $1
tacky glue – $2
toothpicks or wood dowels  (optional) – $1
origami or scrapbook paper – $20
I picked up one of those 12″x12″ scrapbooking paper sets for $20. I used most of it for the 3 bouquets I made.
Total: $27
Tools
paint brush
ruler
scissors or xacto knife
paper clips
hot glue gun
knitting needle (or something sharp to poke holes in the styrofoam ball)
Time
Not gonna lie. These took a long time. Hours upon hours. The folding was, by far, the most time-consuming portion of it all.
Helpful Hints
When you start gluing your ribbon to the cone, make sure to overlap the end. When you finish, overlap again.
Glue is gonna soak through the ribbon. Don't worry about it. It'll dry clear.
If you can enlist someone's help with folding flowers, do it. Bribe them.
Another good way to get the folding over with is to find a show on Netflix or Hulu+ to keep you busy. Might I suggest some classics like Arrested Development, MTV's The Challenge (super classy) or Toddlers and Tiaras (good way to find some additional uses for your glue gun).
My bouquets took a total of 37 flowers each and were a mix of 3″ and 4″ folded paper flowers.
I found that I needed to use a paper clip to hold both multiple petals together. The Capitol Romance tutorial doesn't show that.
Start placing your flowers from the top of the bouquet and work your way down. If you can't fit flowers all the way down to the base, no one's gonna be able to tell.
Directions
Bouquet base: Glue the styrofoam ball to the cone with your glue gun. 
Bouquet base: Paint the styrofoam ball the color of your choice. It's okay if paint gets on the cone. 
Bouquet base: Put a thin layer of glue around a 1.5″ wide section of the top of the cone and start attaching the ribbon. 
Bouquet base: Repeat until the cone is completely covered in ribbon.
Flowers: Cut paper into 3″ or 4″ squares. You obviously get more out of the paper if you go with 3″ pieces. You need approximately 200 sheets of paper (Keep it in multiples of 5 for 5 petaled flowers, like mine).
Flowers: Fold all of the sheets of paper and glue together. I followed the Capitol Romance directions.
Flowers: Now here's where I might differ slightly with the directions above. For the larger flowers, I did use toothpicks, but for the smaller flowers, I didn't. I just glued the petals together. 
Finishing: Use a small knitting needle or something similar to poke a hole in the styrofoam ball. 
Put some hot glue on the toothpick of the first flower and stick it in the hole. 
Repeat for 2-3 larger flowers.
Start filling in with smaller flowers. For these, I just put some hot glue on the bottom and then glued 2-3 petals to the surrounding large flowers.
Voila! A bouquet that will never die!
Final Product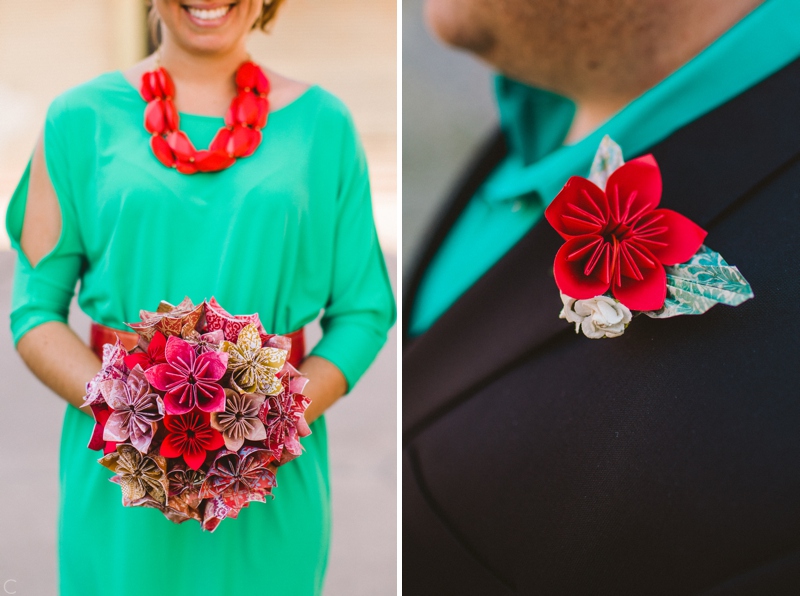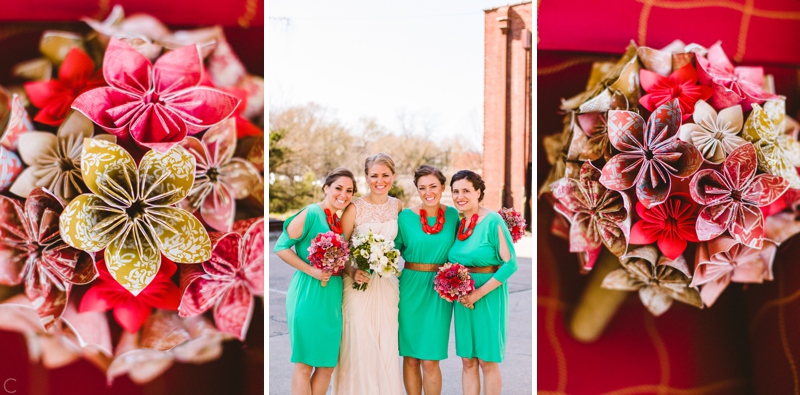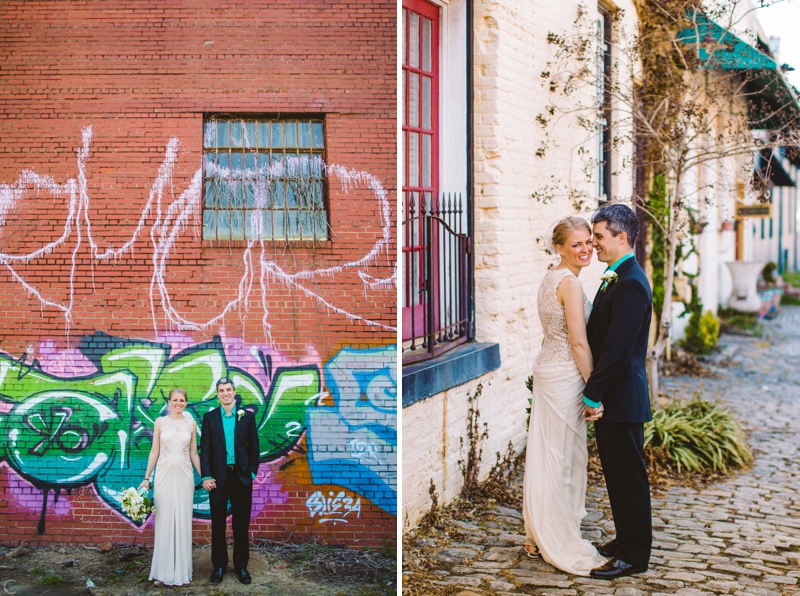 Check out origami boutonnieres on my blog! http://prettyingmylife.wordpress.com/