Kaylene and Brandon decided on a destination wedding for their friends and family who all traveled long distances to celebrate with them, and they could not have picked a better venue or city. Asheville is full of awesome views and even more awesome food (we were able to eat lunch in an all-gluten free restaurant which put Carolyn into the best food coma of her life). We're happy to go there every time.
This wedding gave us the first of working with identical twins which was both very entertaining and very confusing (Geoff is hoping that they have and continue to play pranks on lots of people… thank goodness he doesn't have a twin). I was walking down the street with Kaylene's sister Renee and the bridal party when someone at a restaurant called out, "Hey Kaylene!" and Renee had to go back and say, "Kaylene's not here, I'm her twin sister!" and I asked how many times that happened to which she replied "all the time"… so then I didn't feel so bad. I had to ask a few times which one was Kaylene and which one was Renee, but eventually things cleared up once Kaylene put on her wedding dress (although I did feel throughout the night that I was getting an awful lot of pictures of the same person… even though they were actually two people).
There was also the added entertainment of the groom's cake being a giant, larger-than-life sculpted version of their beloved dog, Stella, equipped with little tiny snarl teeth made out of fondant. The crowd watched in horror and fascination as they cut Stella into bits and then stood around staring at the cake remains. Kaylene posted a picture the next day of Real Life Stella being held up to Cake Stella's head and it was semi-disturbing at best but still amazing.
We had an amazing time getting to know Kaylene and Brandon and their awesome family and friends who took us in with open arms and were super nice and accommodating all day. We loved spending this time in Asheville with all of you and Cake Stella.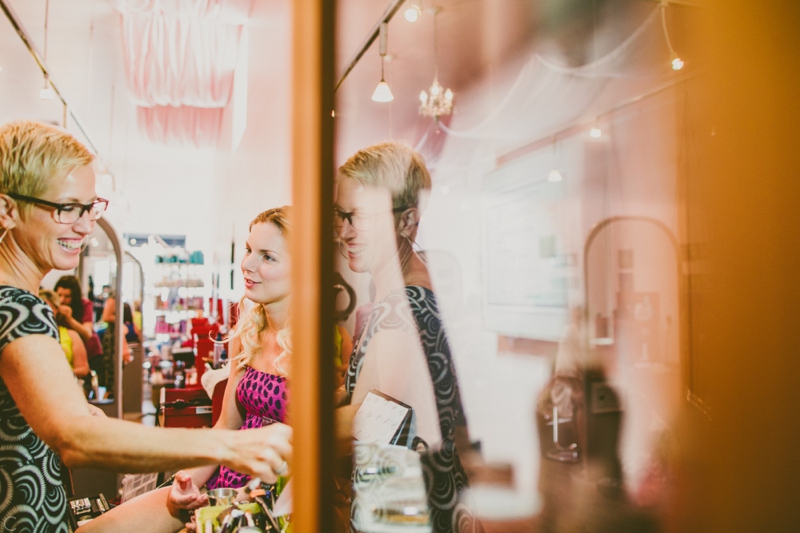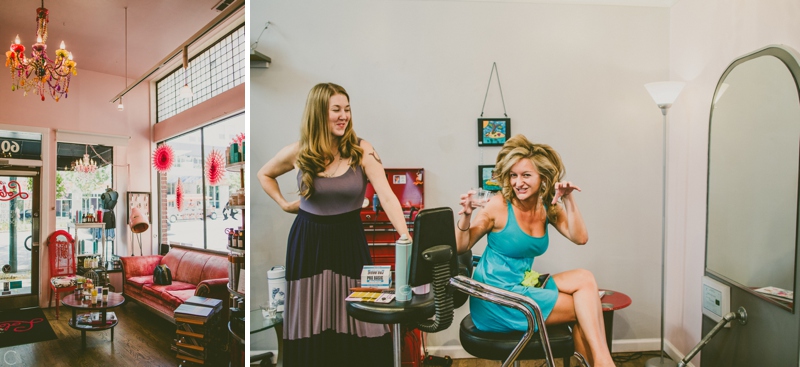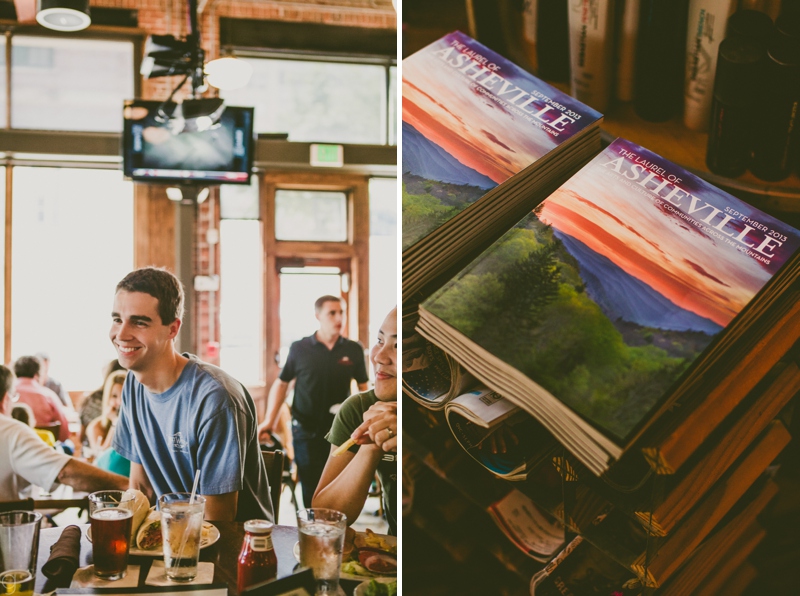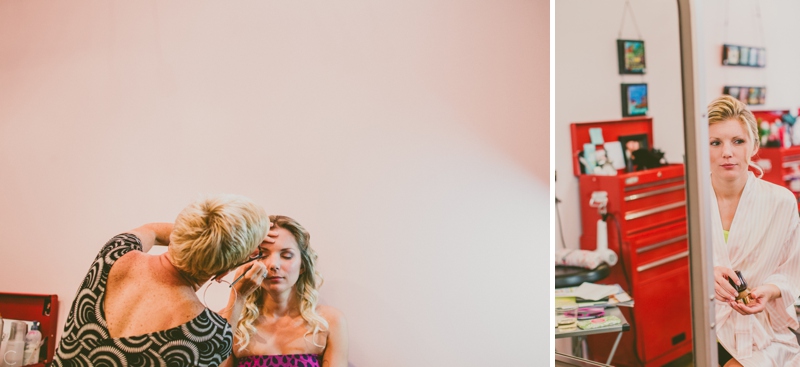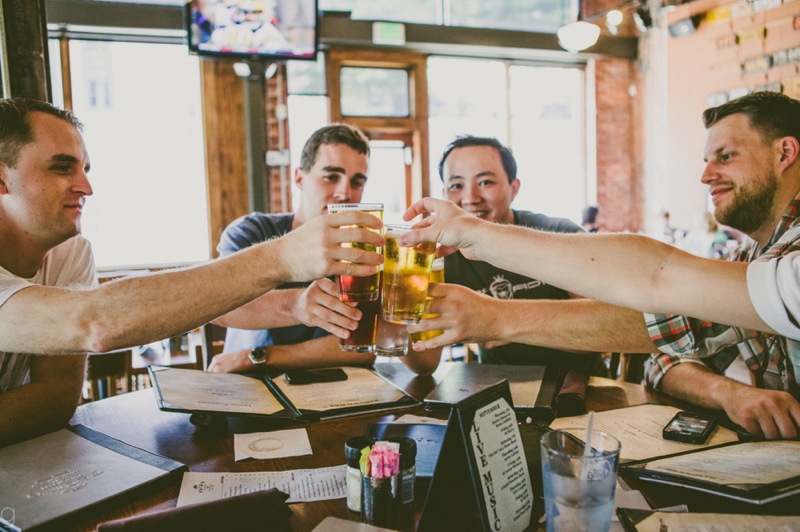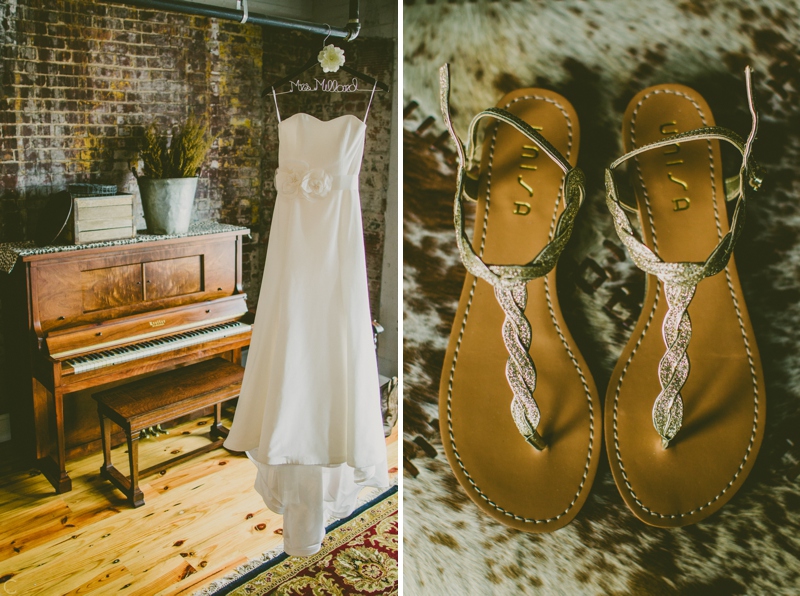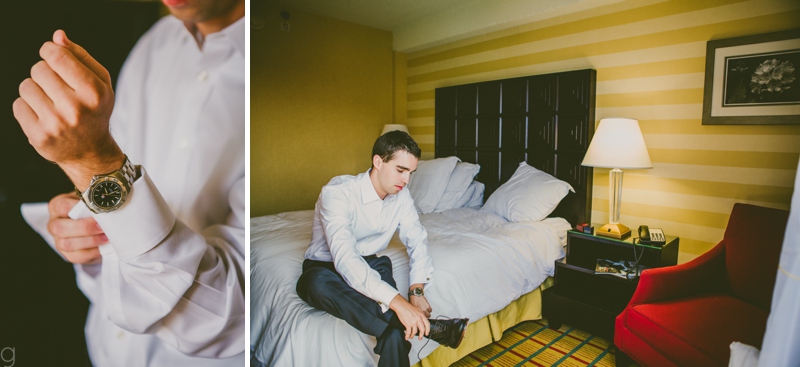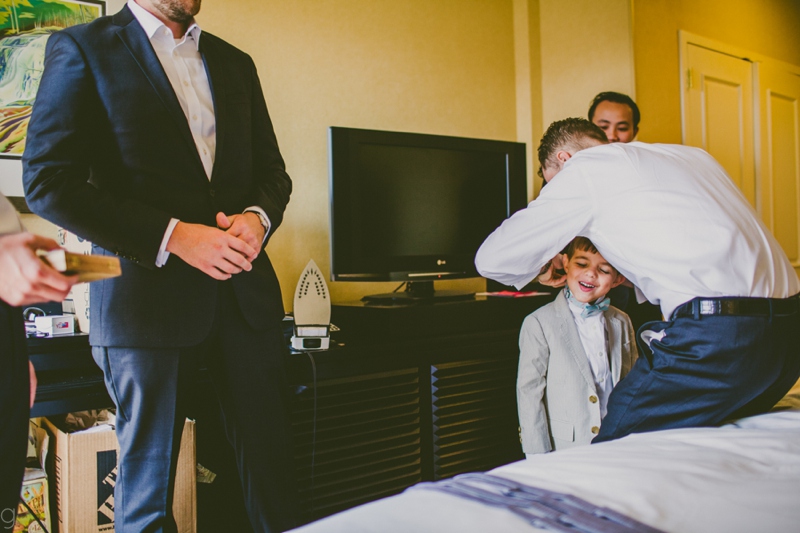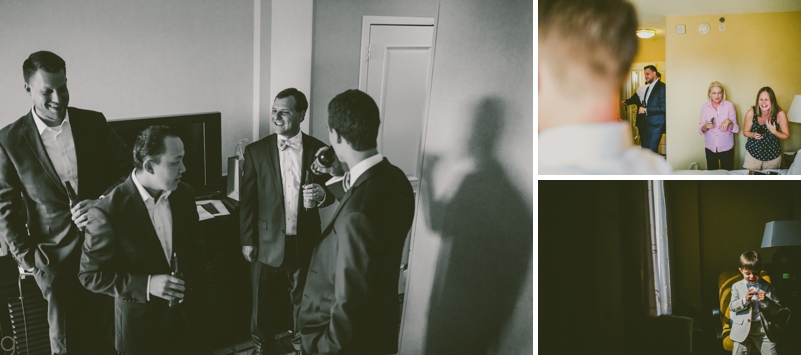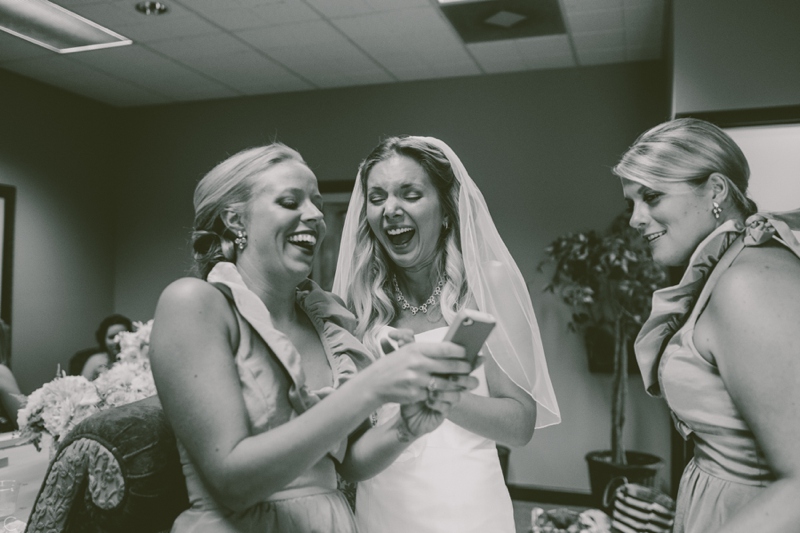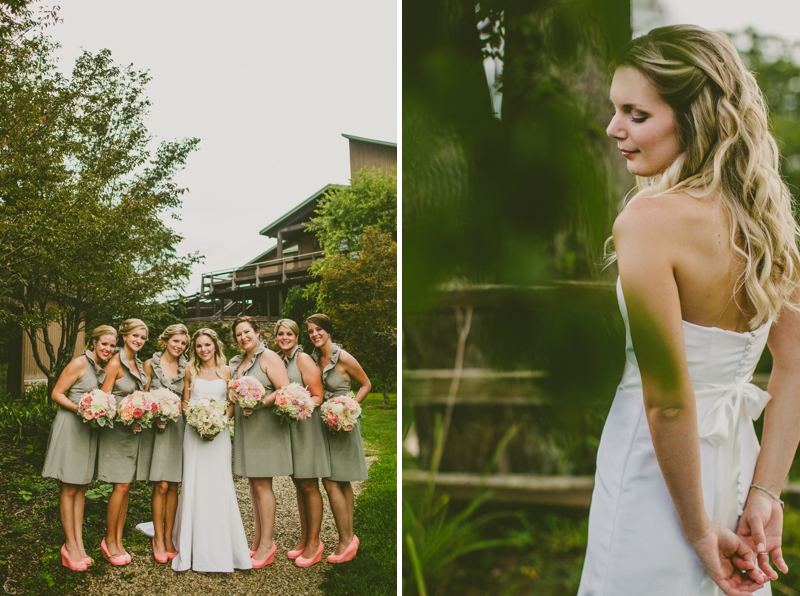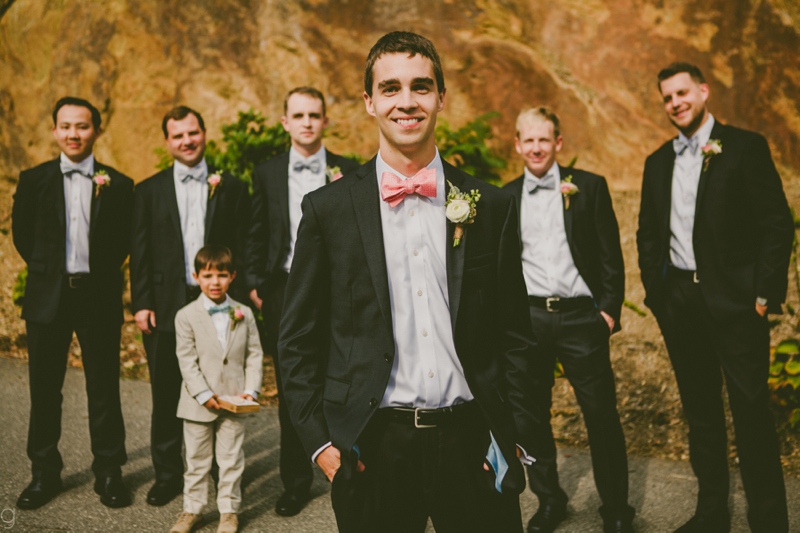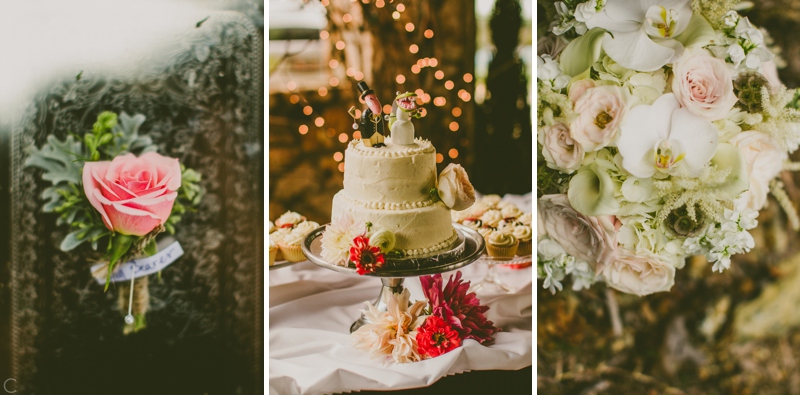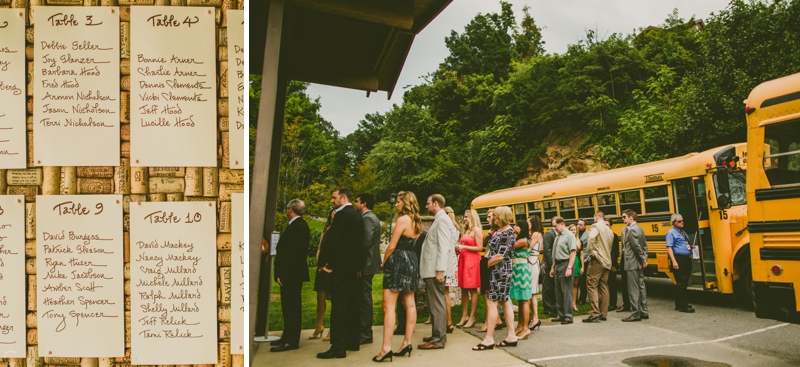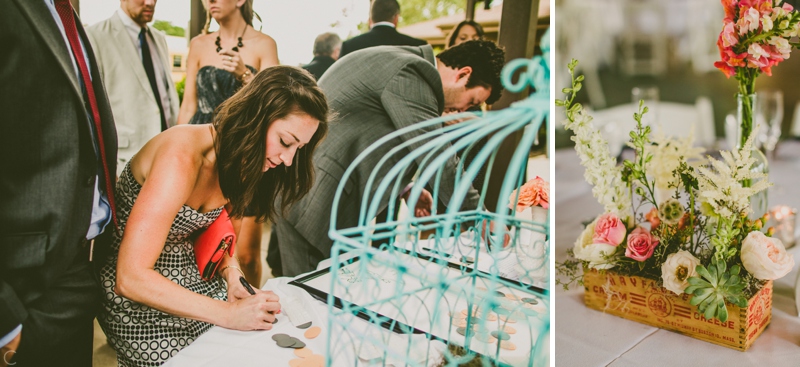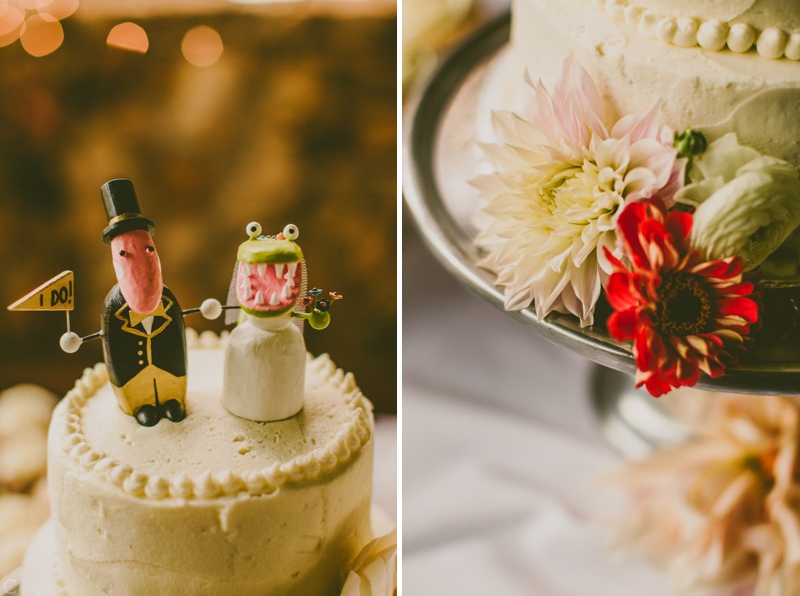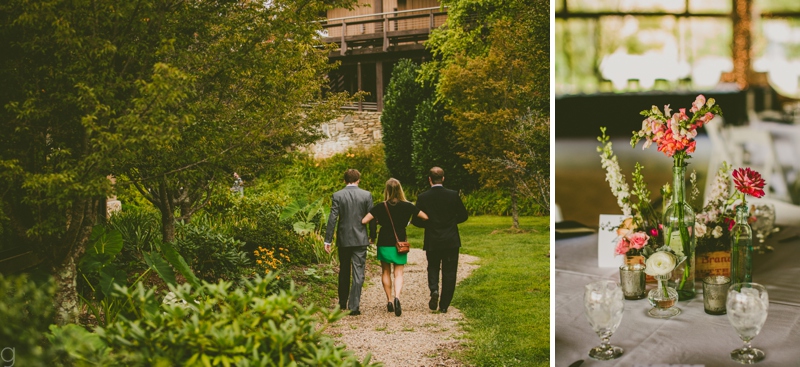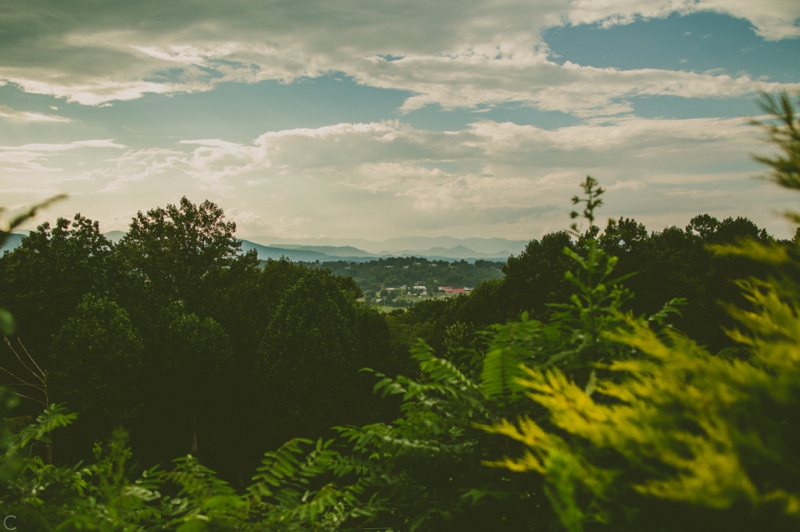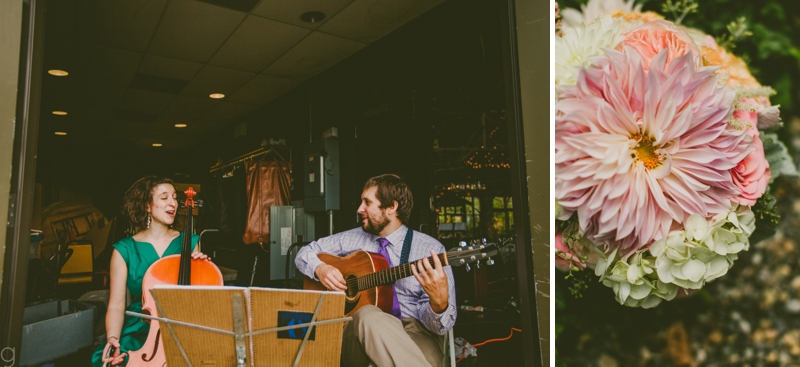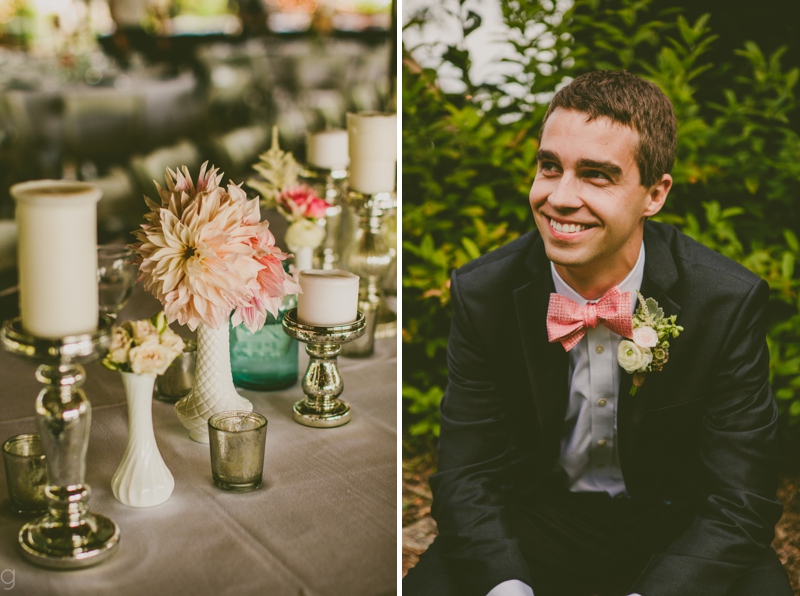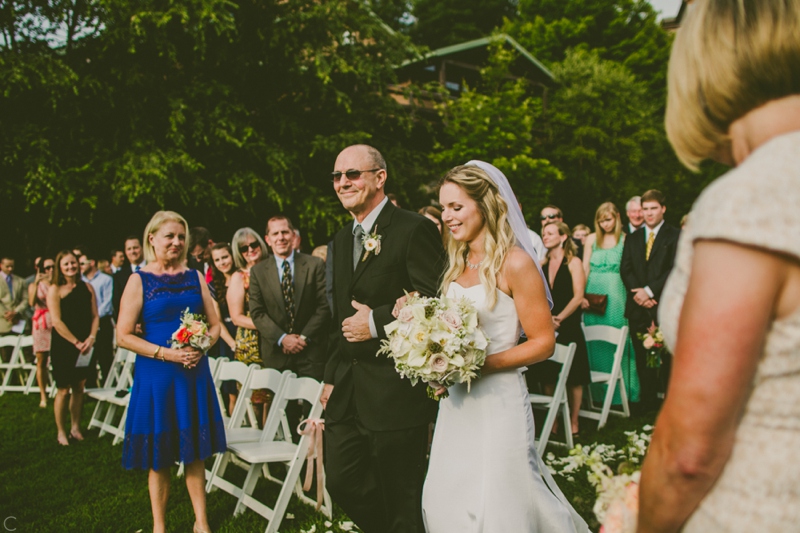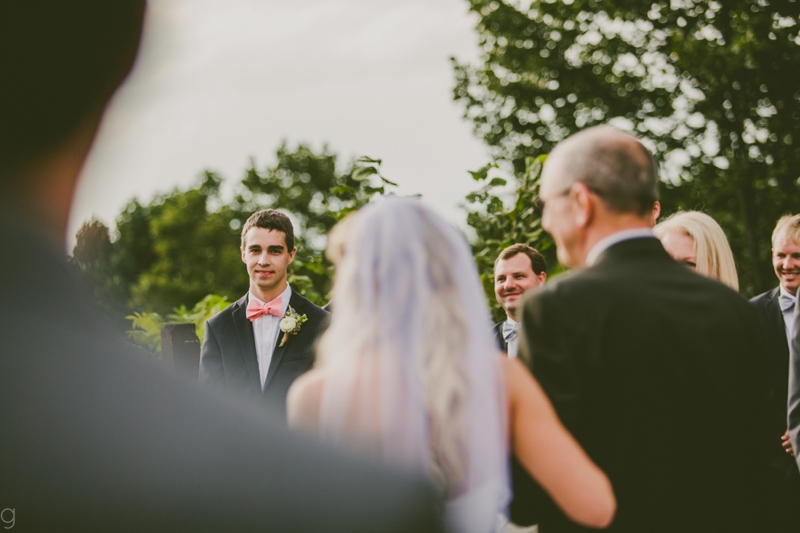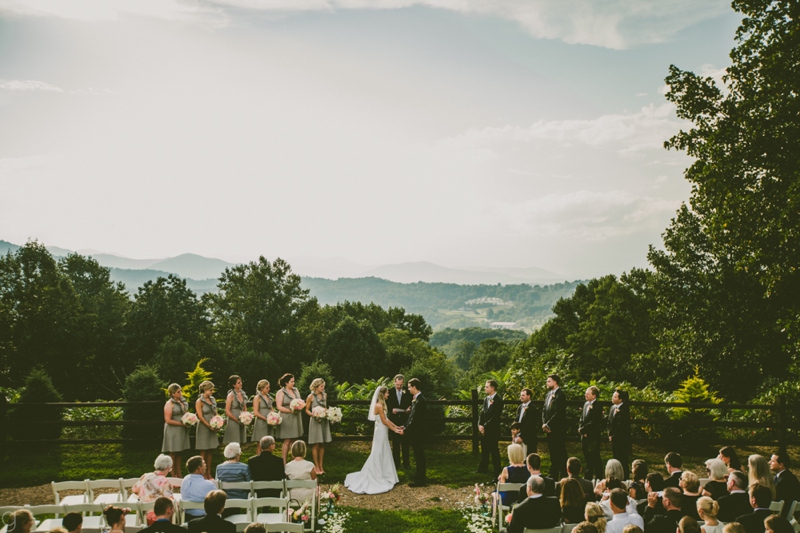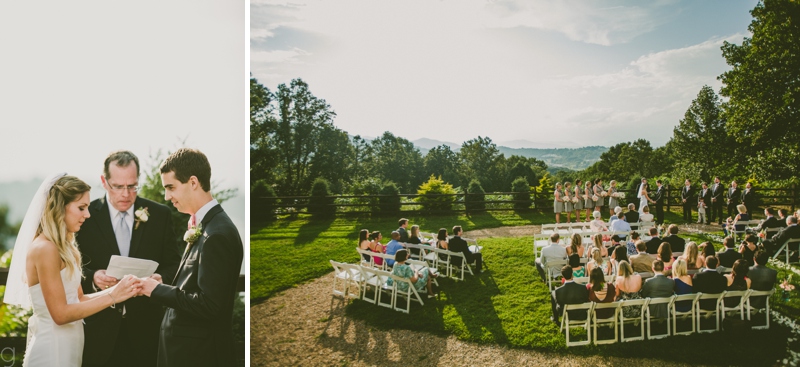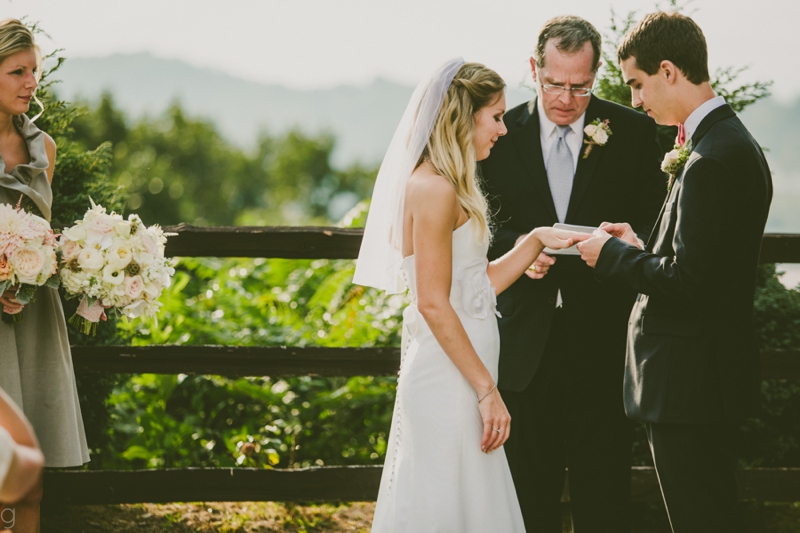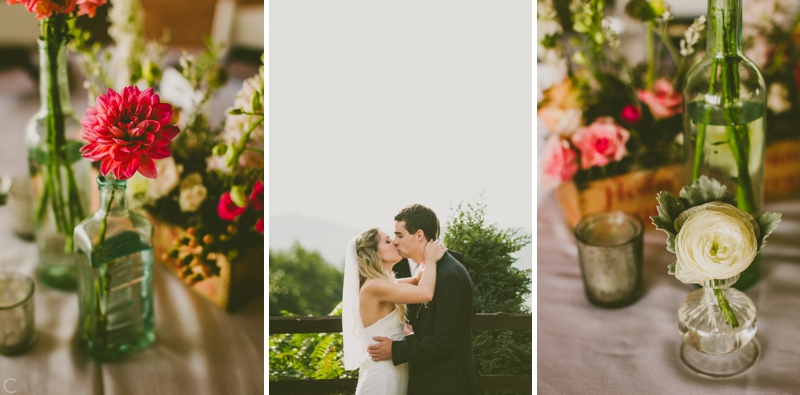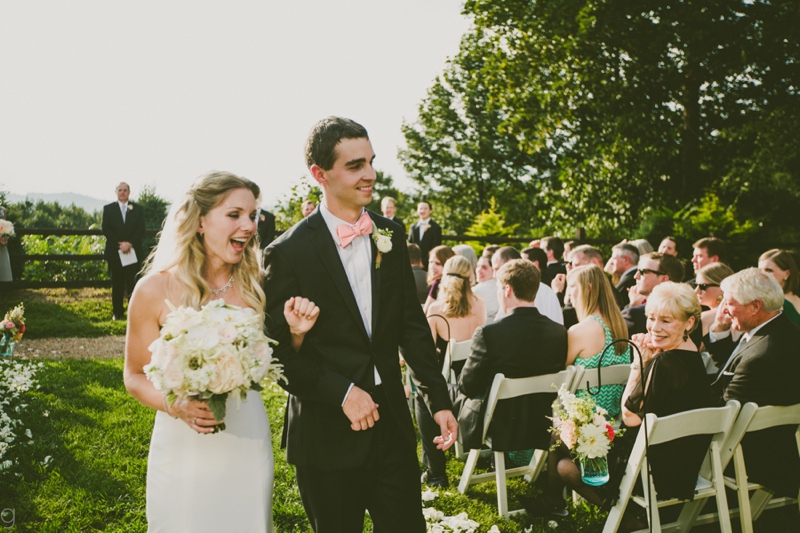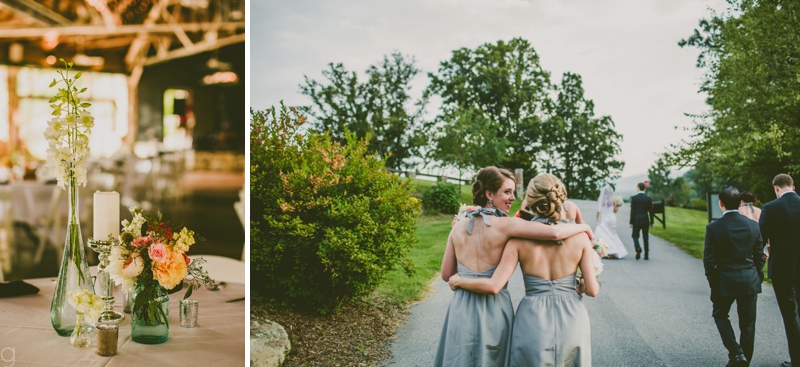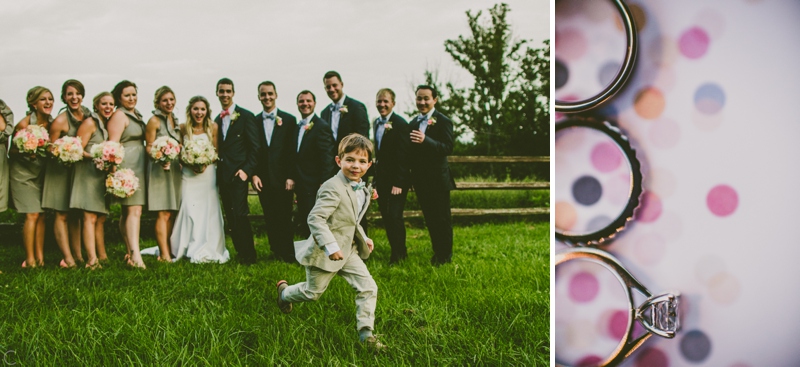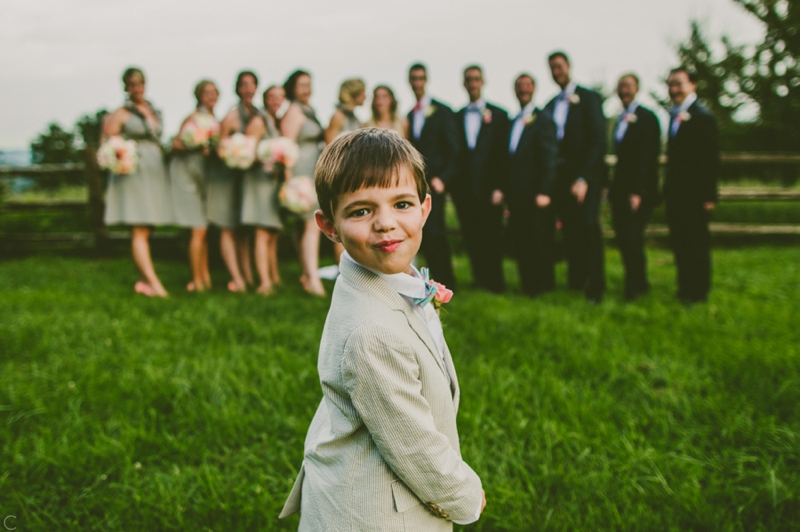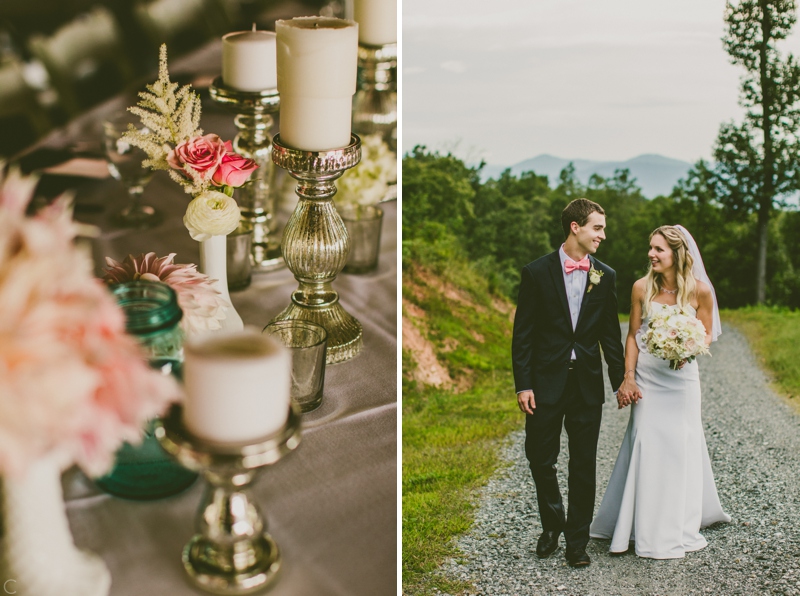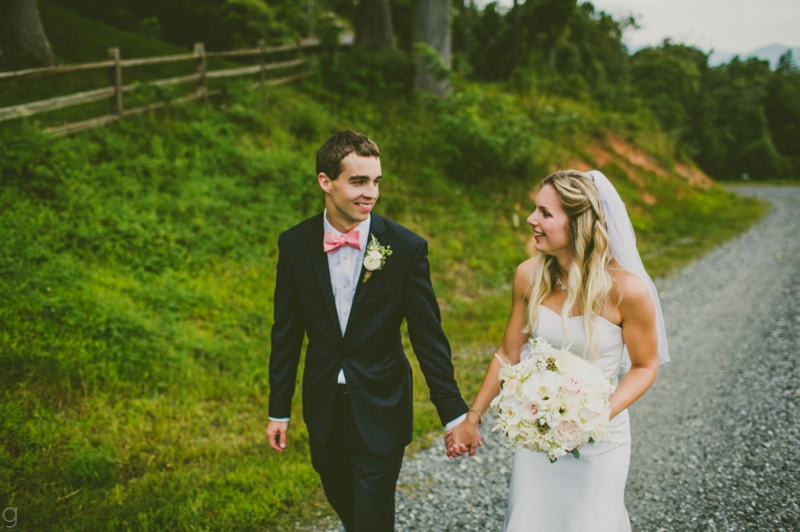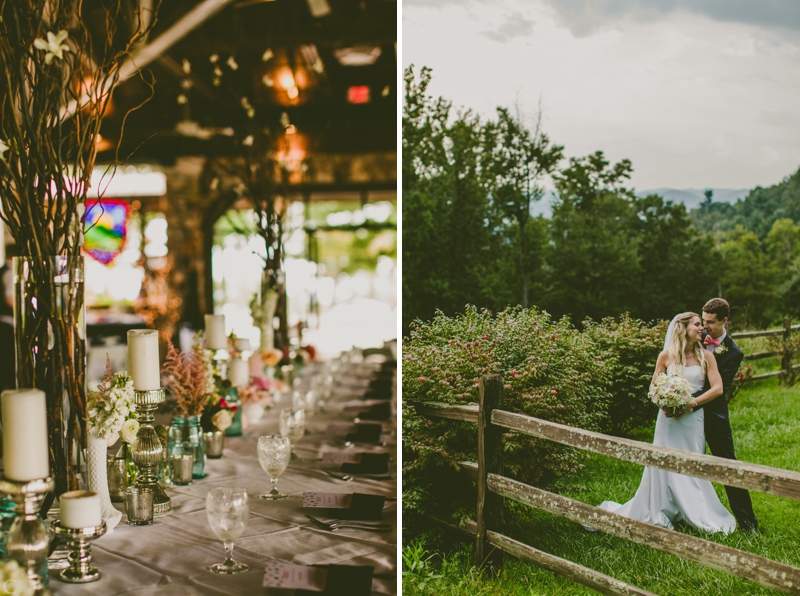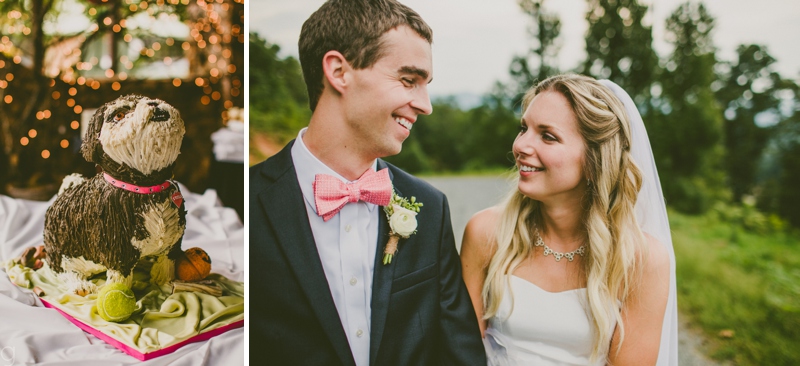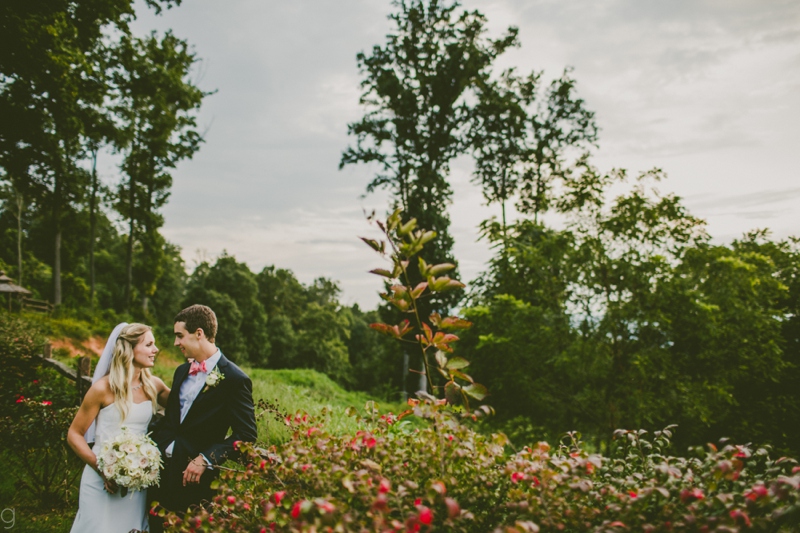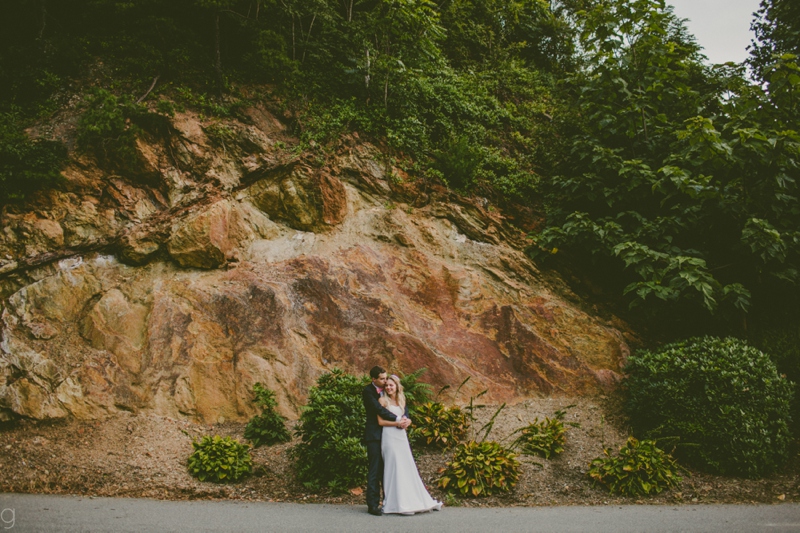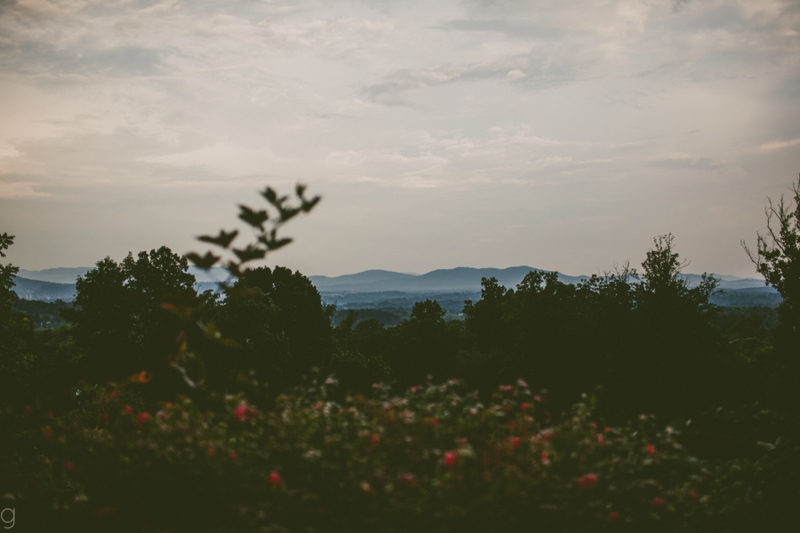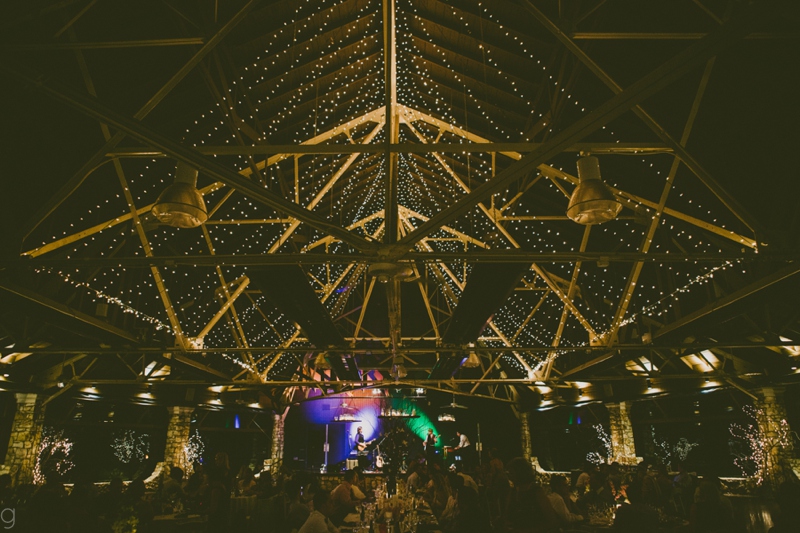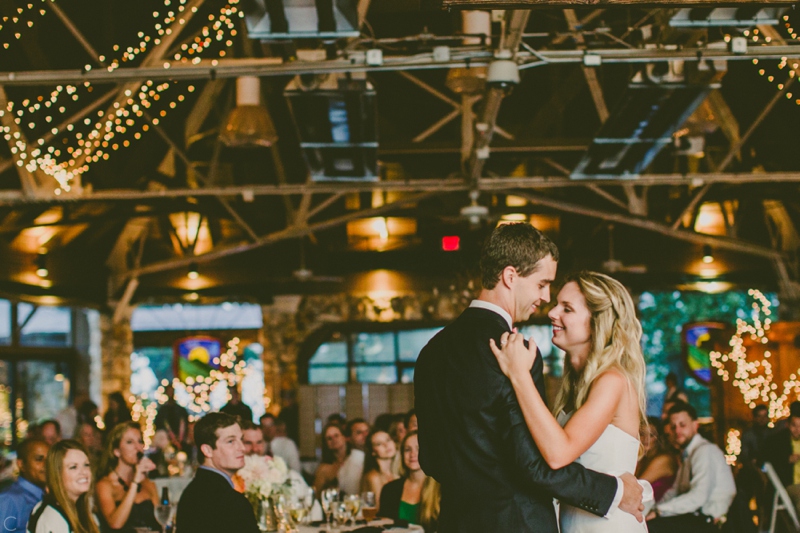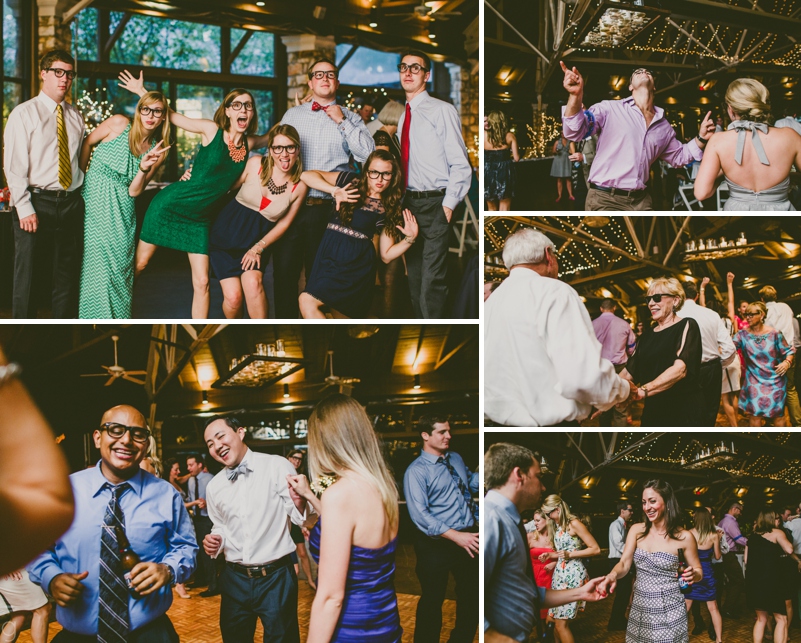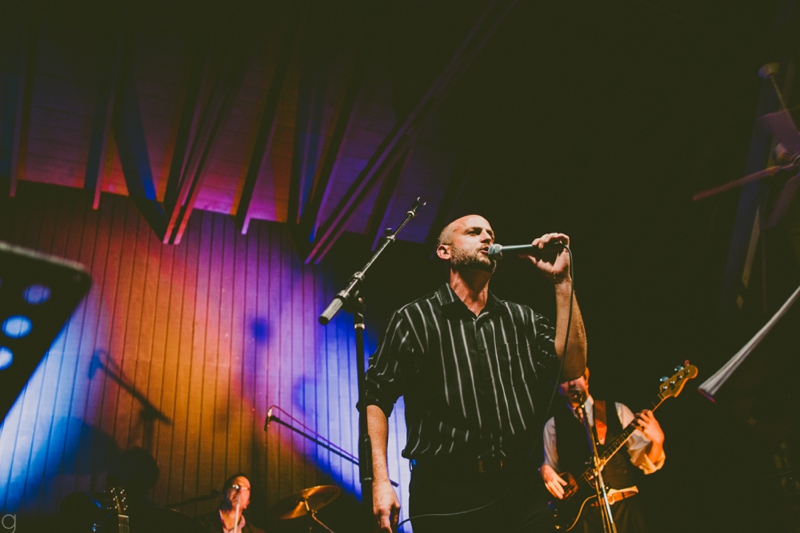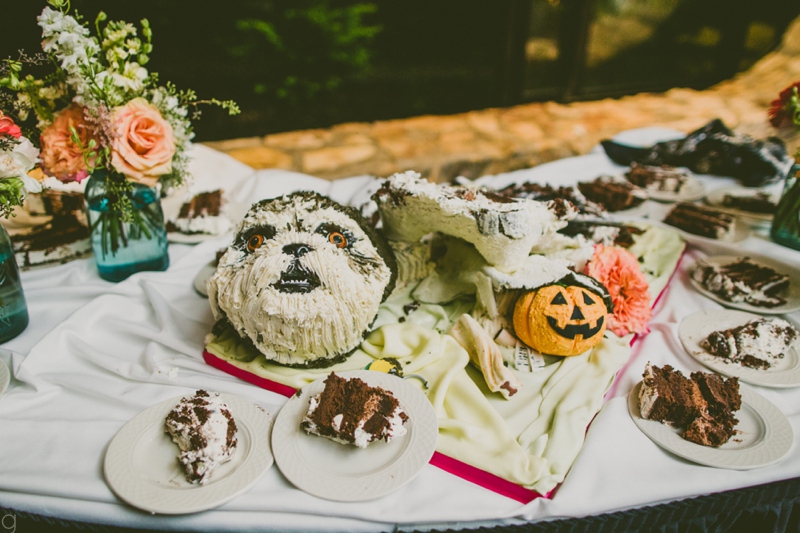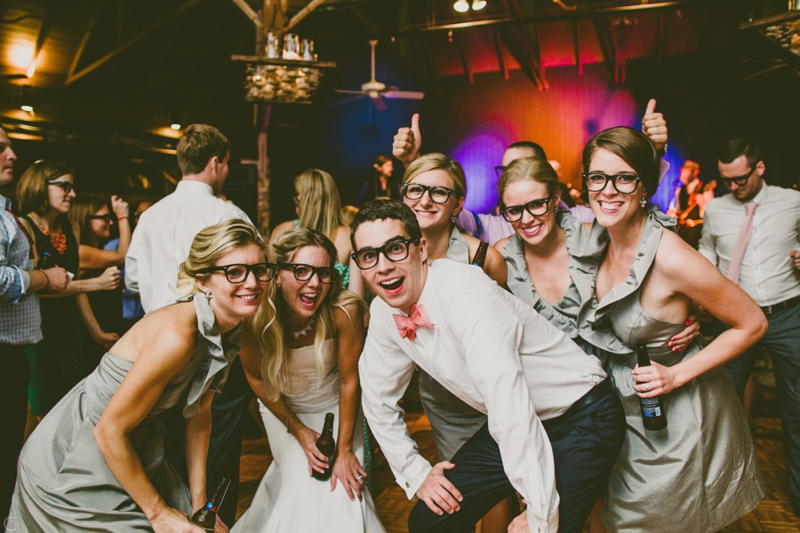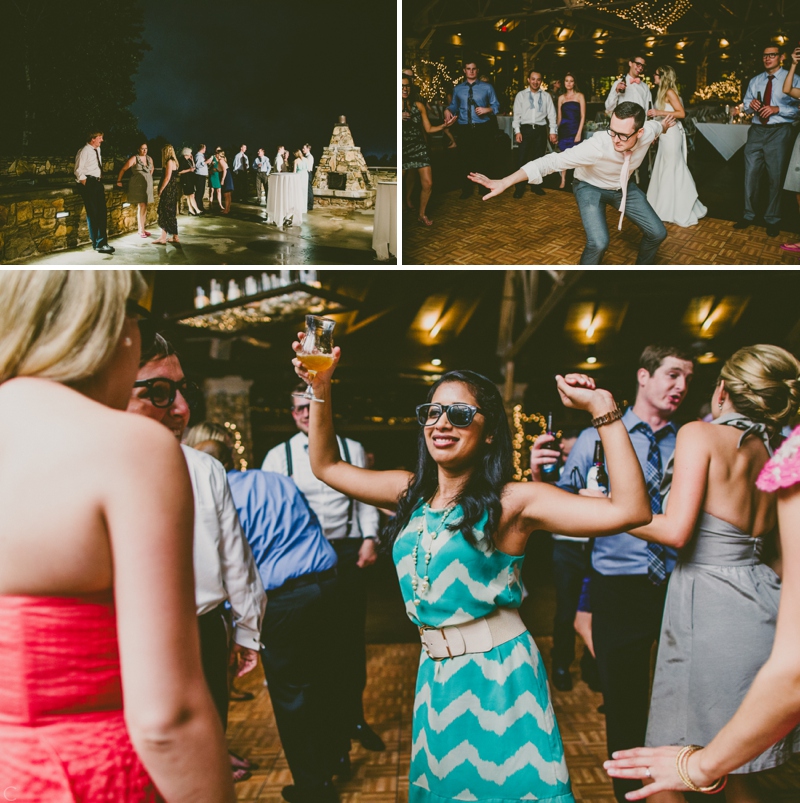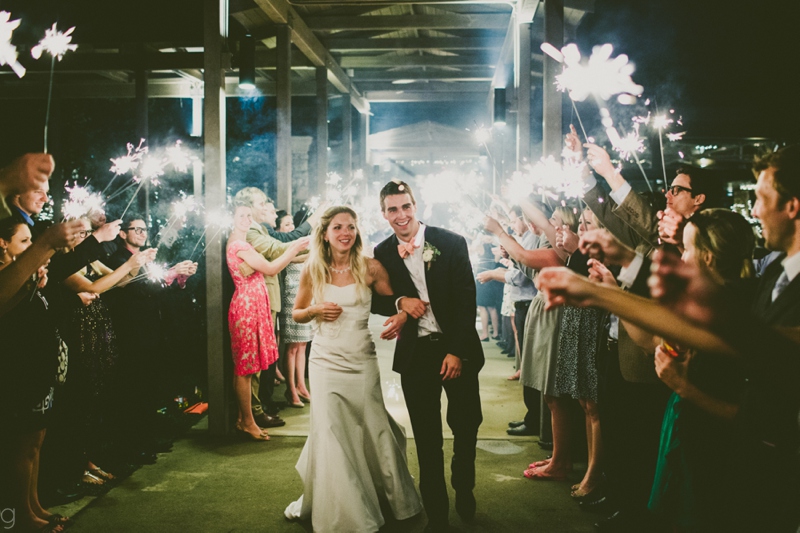 Date: September 1, 2013
Ceremony and Reception Venue: The Crest Center and Pavilion // Asheville, NC
First Dance Song: "I Can't Help Falling in Love with You"
Kaylene's Occupation: Physician assistant
Brandon's Occupation: Marketing consultant
How You Met: Working at summer camp in Florida
Interesting Bride Fact: She is obsessed with pugs.
Interesting Groom Fact: He brews his own beer.
Honeymoon Destination: Northern California
Vendor Credits: Officiant – Ralph Millard, father of the groom | Band – Sweetwater Junction | Florist – Kimberly Hyder with Two Buds and a Blossom | Cake – Short Street Cakes and Tiffany's Baking Company | Caterer – M7 Events (part of Crest Pavilion) | Hair/Makeup – Lola Salon | Day-of Bridal Attendant – Sara Fields