Tara and Aaron are… wait, wait. Before I get started, you should know that mentally you should be pronouncing Tara like "Lara"… and in case you're not sure whether to pronounce "Lara" like "LAR-a" or like "LURE-a", it's "LAR-a." Like Lara Croft, only it's Tara Croft. Okay. Now that we have that out of the way.
Tara and Aaron are the best. I will miss my e-mail correspondence with them terribly… as Tara's pretty sarcastic but also really loves cats. So essentially she embodies everything I love. They mailed us their wedding invitations and I was honored to discover that Tara used some of her very last cat stamps on us. When I Facebook messaged them to ask whether or not the wing sauce that they made for their wedding favors (!!) was gluten-free, Aaron responded with, "Tara is writing an in depth response. So I'm just going to send a cat on a scooter"… followed by a moving emoticon of a giant cartoon cat riding a scooter. Tara responded the next minute with a fat cat typing on a keyboard. They taught me how to do this, and now all of my Facebook messages with everyone from here on out will contain giant cartoon cats. You can thank me later. As Tara said, "This changes everything."
Besides cats, they also like helicopters. Aaron is a helicopter pilot! We have never met a helicopter pilot before… and we imagined they'd be something like Frank Lapidus from Lost with a bunch of bandaged cuts on the face and a really intense gray goatee, but it turns out that they're just normal people. However, they do like remote control helicopters too, just like the rest of us! Tara and Aaron opted for a remote control helicopter ring bearer who flew down the aisle to Flight of the Valkyries and was, hands down, the best ring bearer we have ever seen. There were also a lot of Marines at the wedding, which made it slightly rowdy and incredibly amusing. Every wedding we have where Marines are present always turns into a bit of a karaoke reception, and this was no exception.
I asked one of them why weddings with Marines are always so funny/crazy/wild and he responded with, "There are two things that Marines do well. One – shoot the bad guys. Two – weddings. And three – look good in a uniform. I guess three things."
P.S. This was our first "un-plugged wedding" and I can say, with resounding enthusiasm, that it was AWESOME.
P.P.S. Also best bouquet toss we've seen.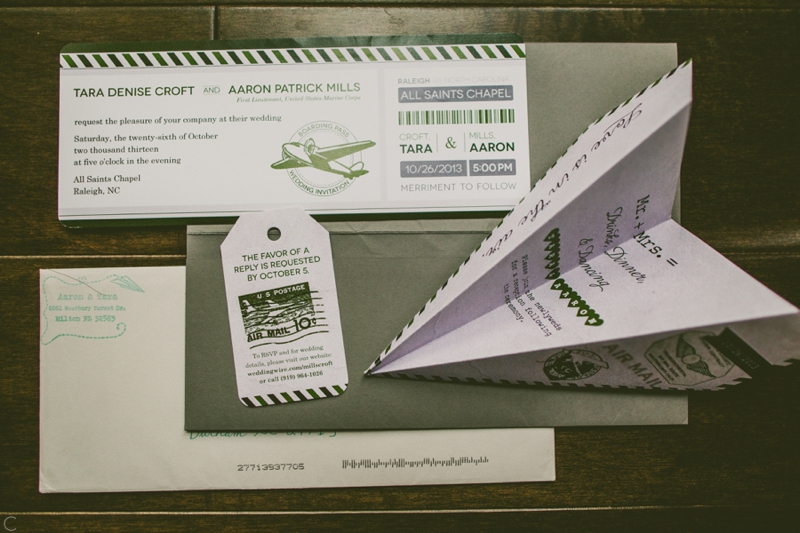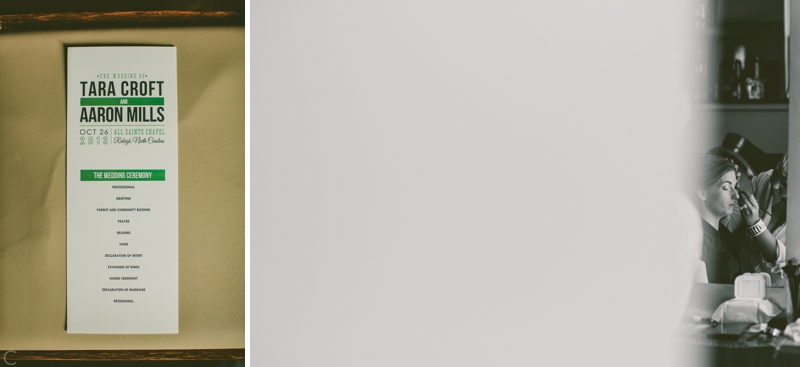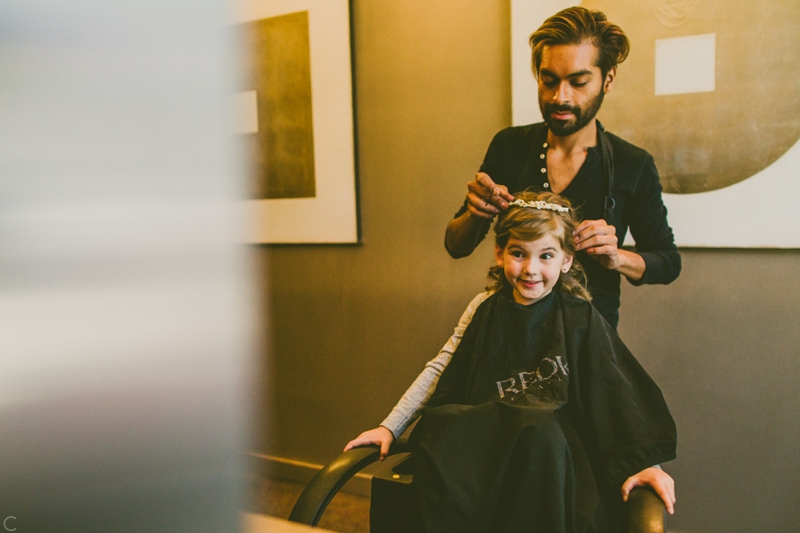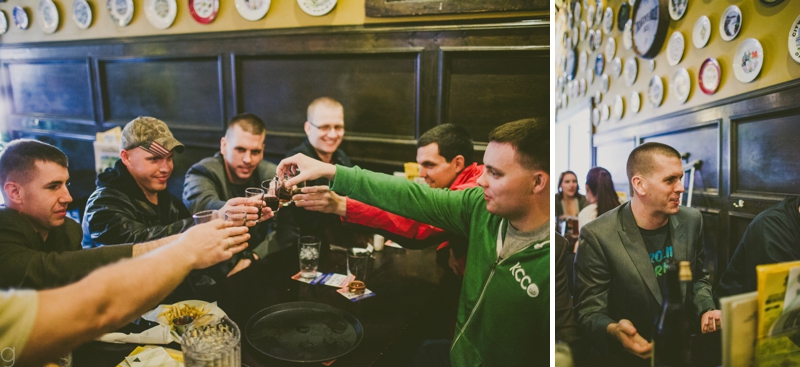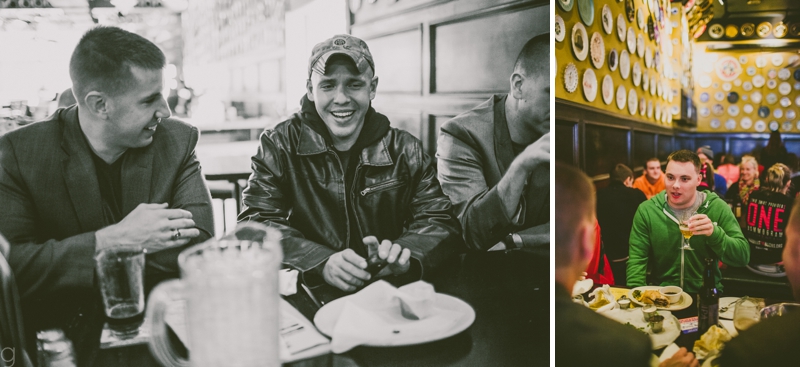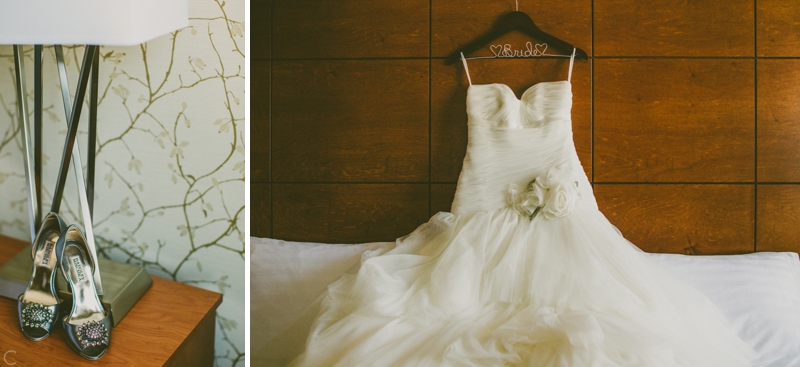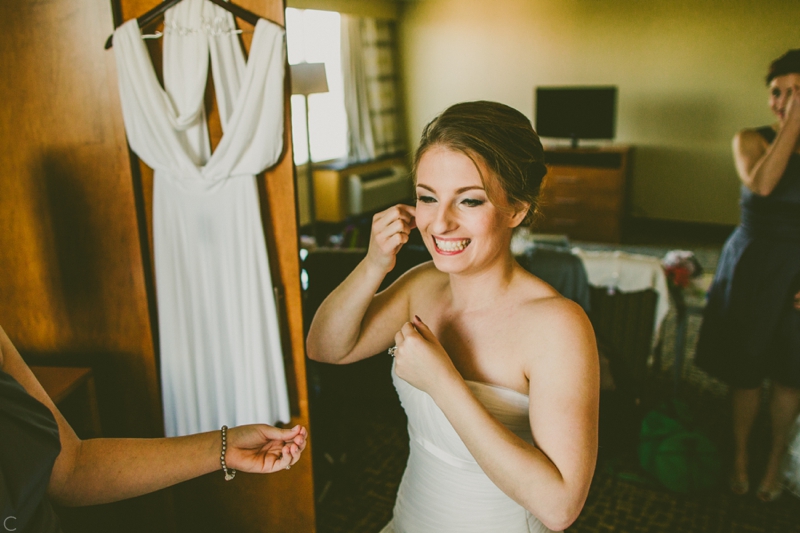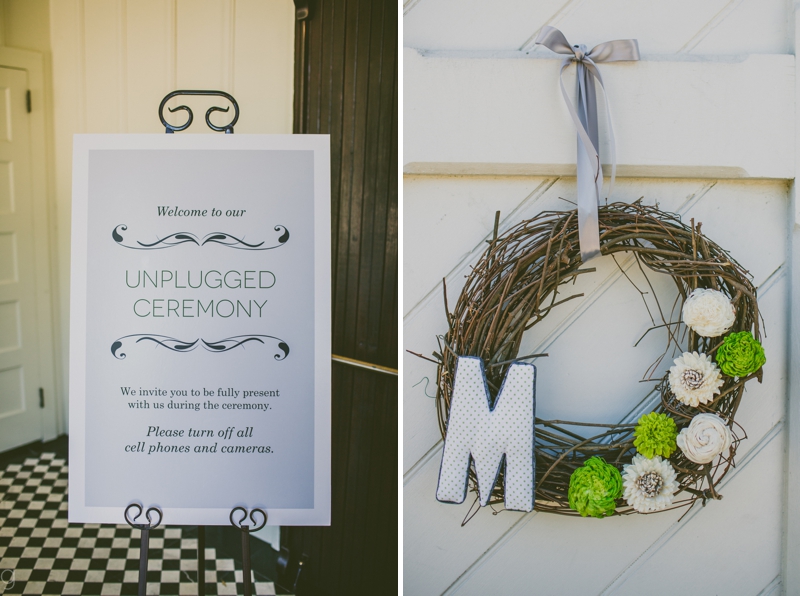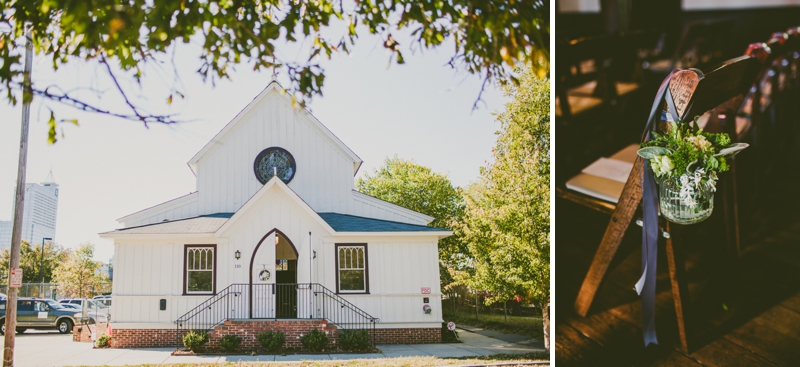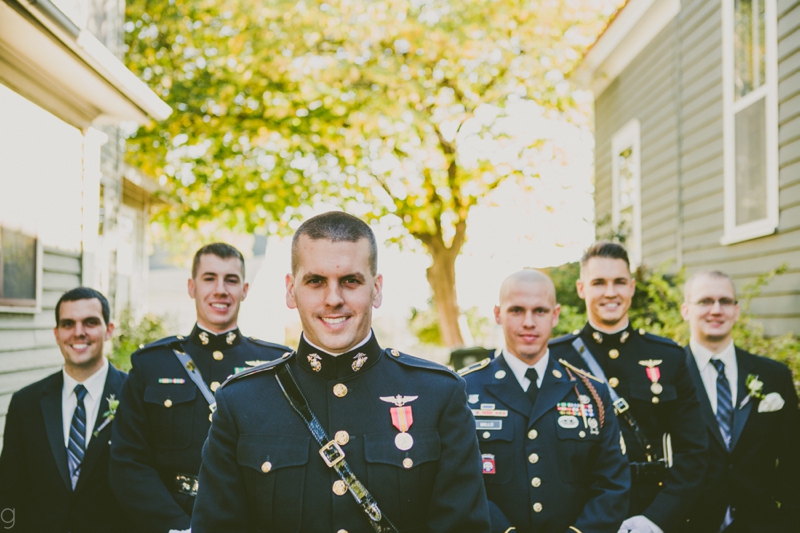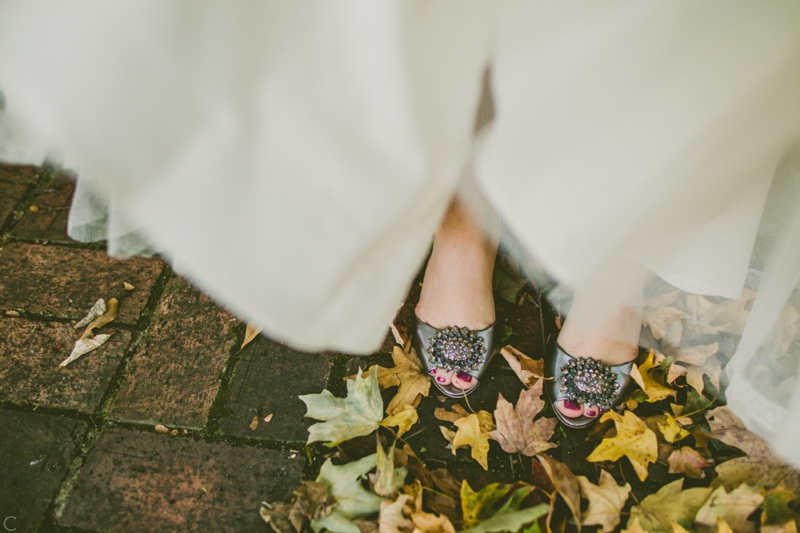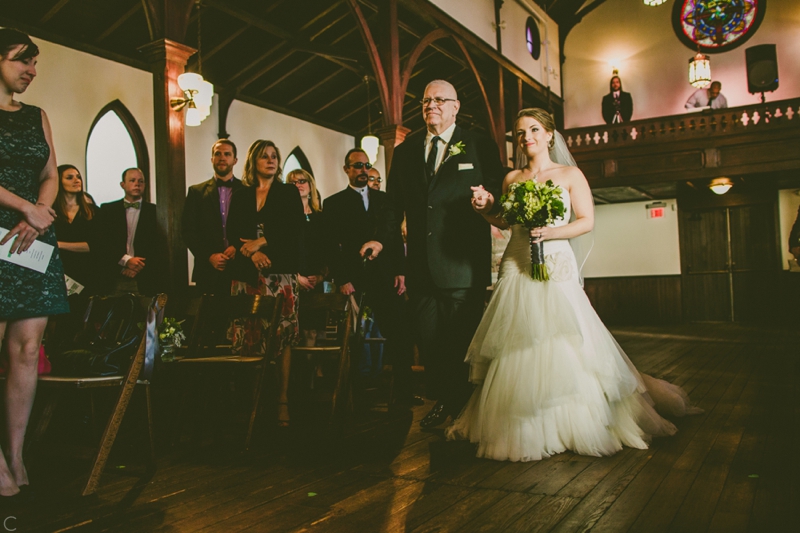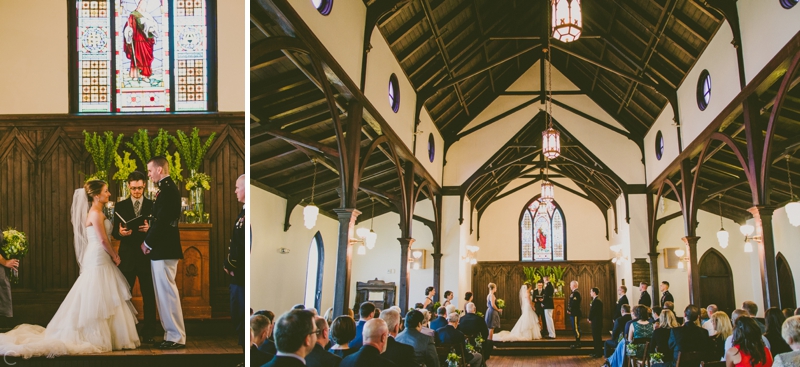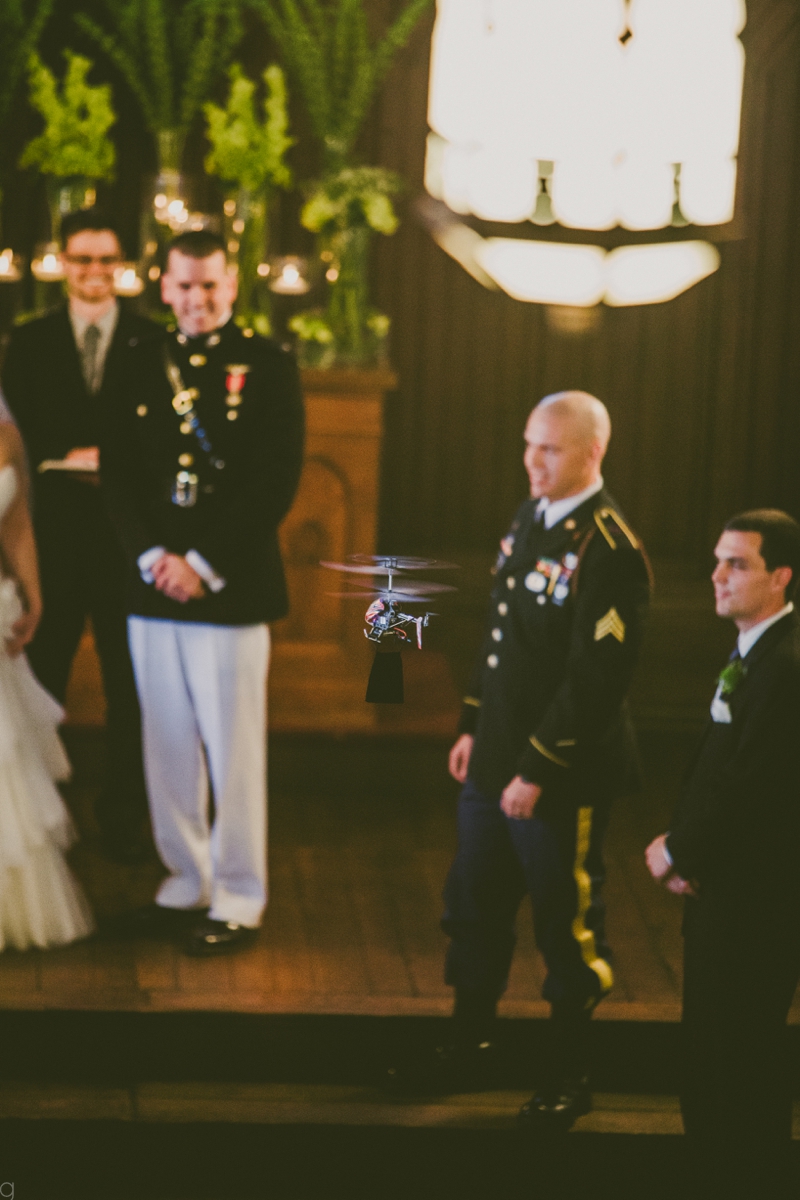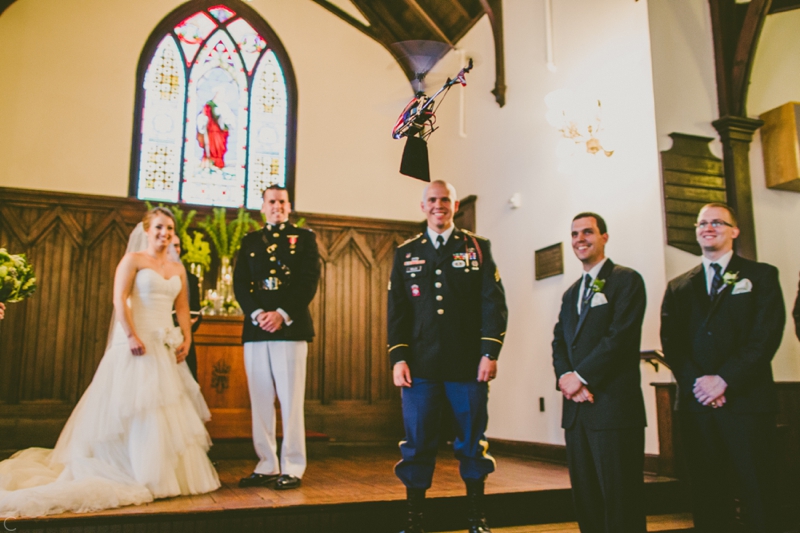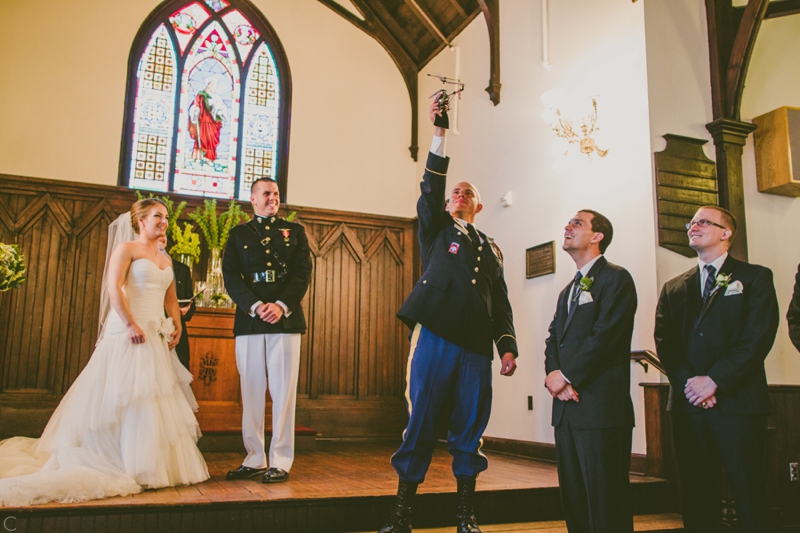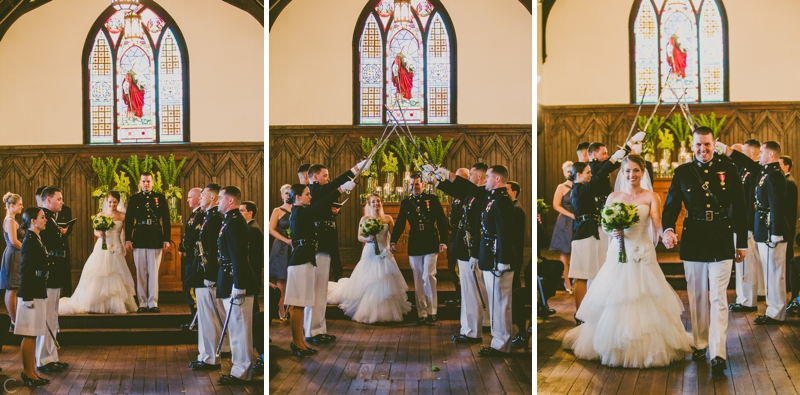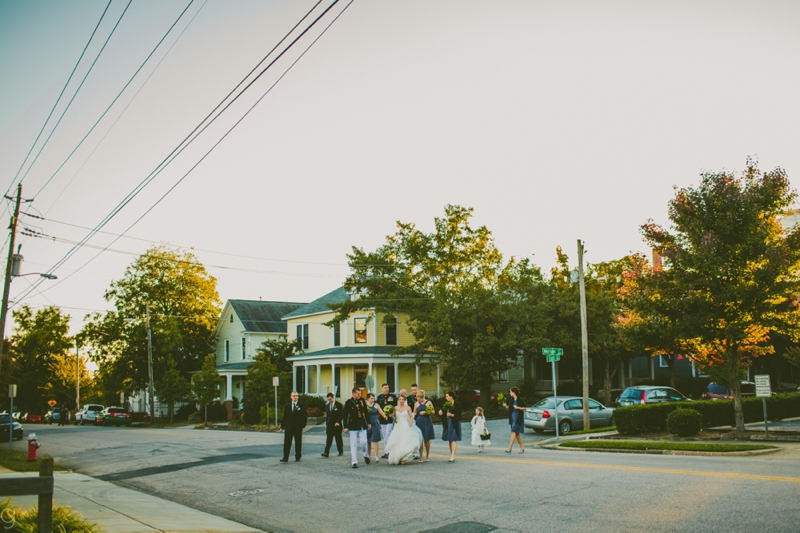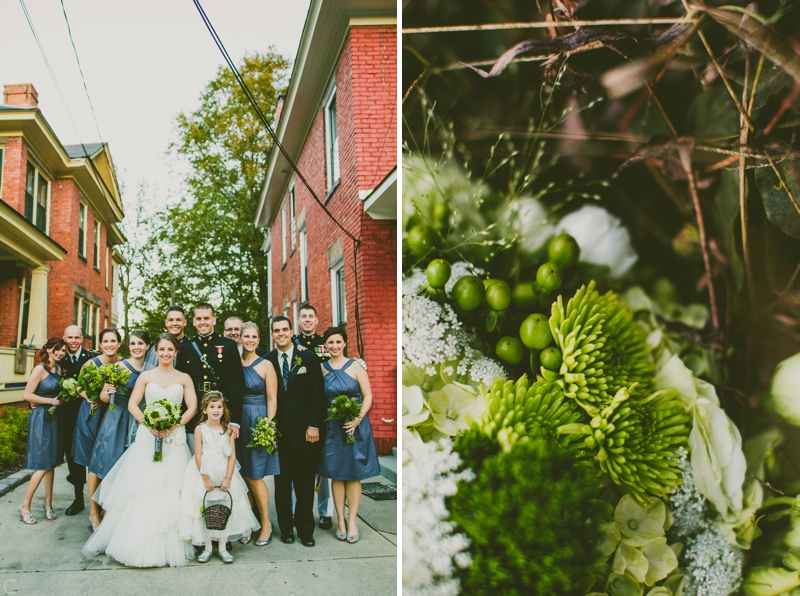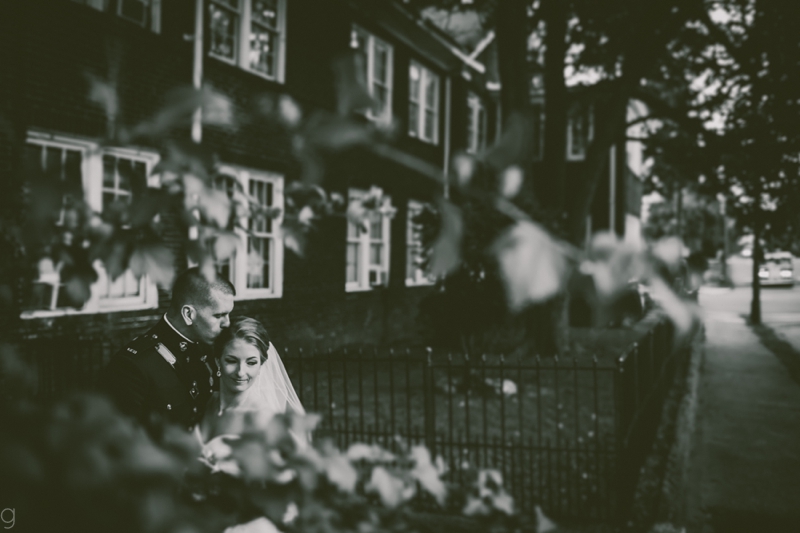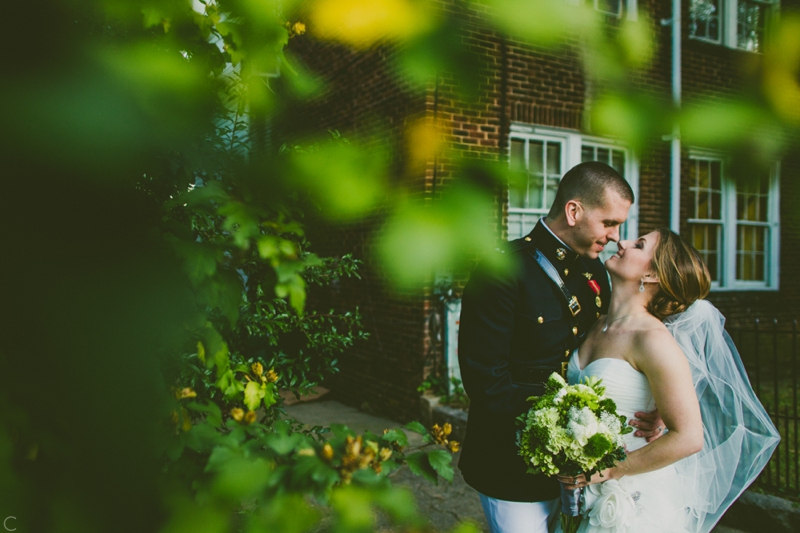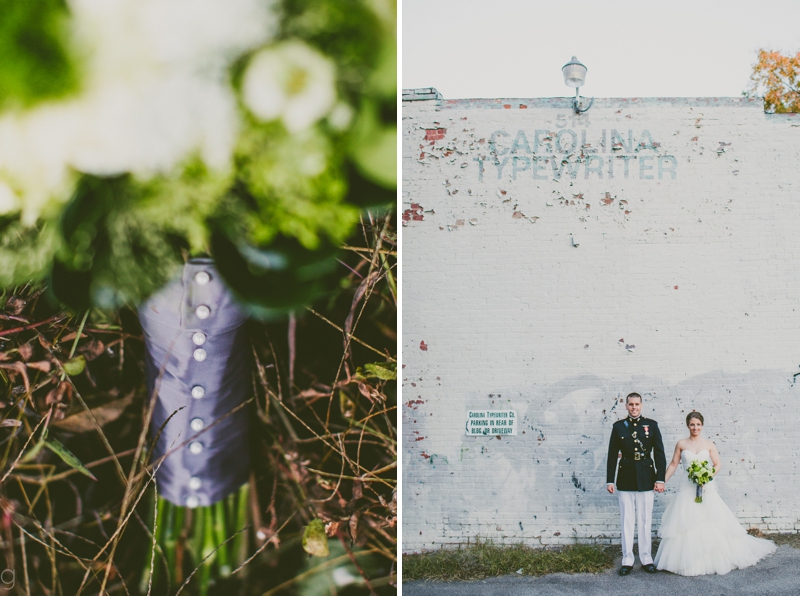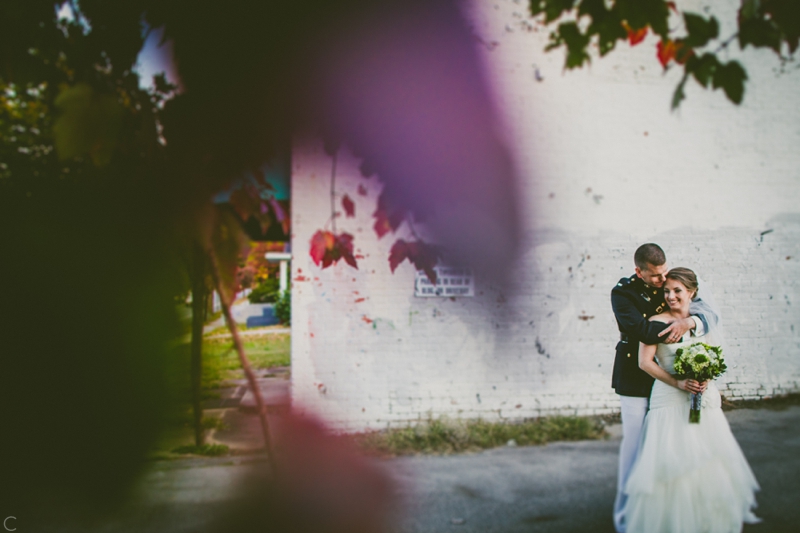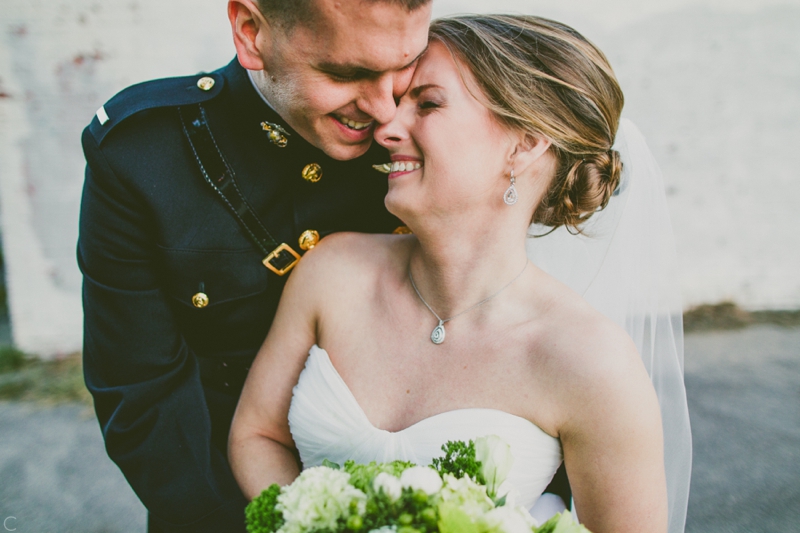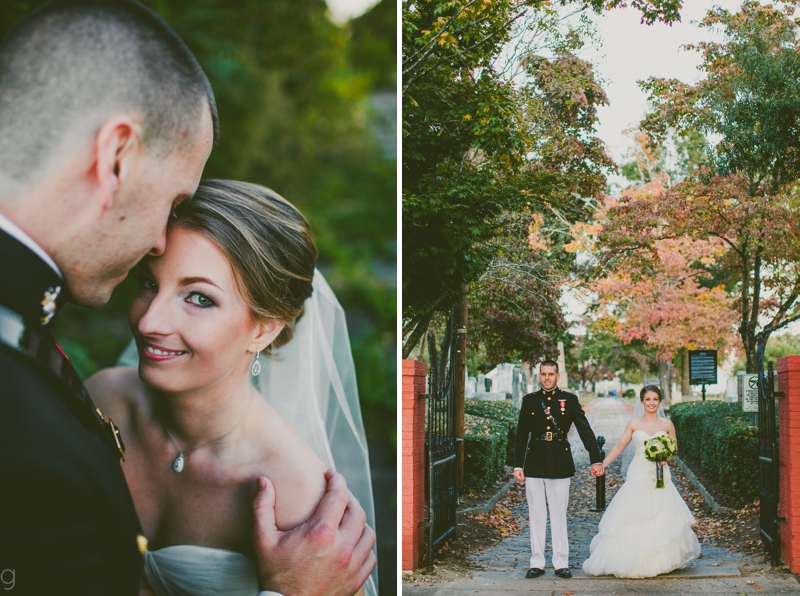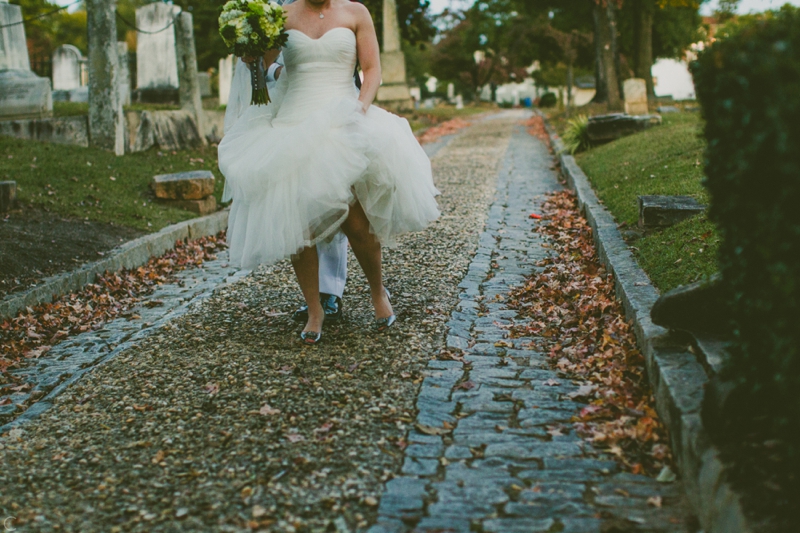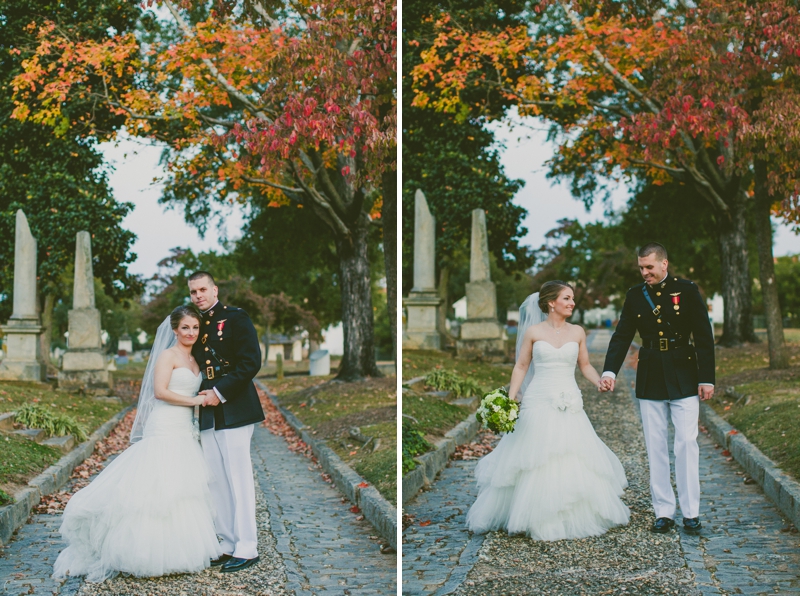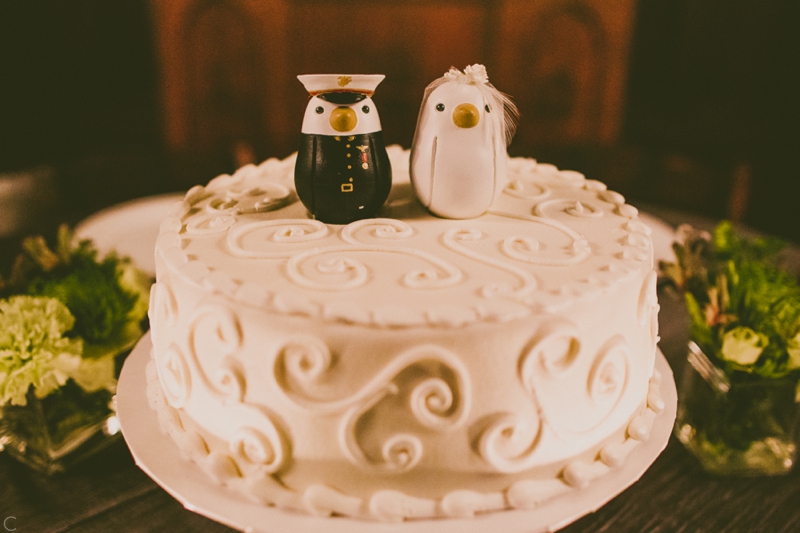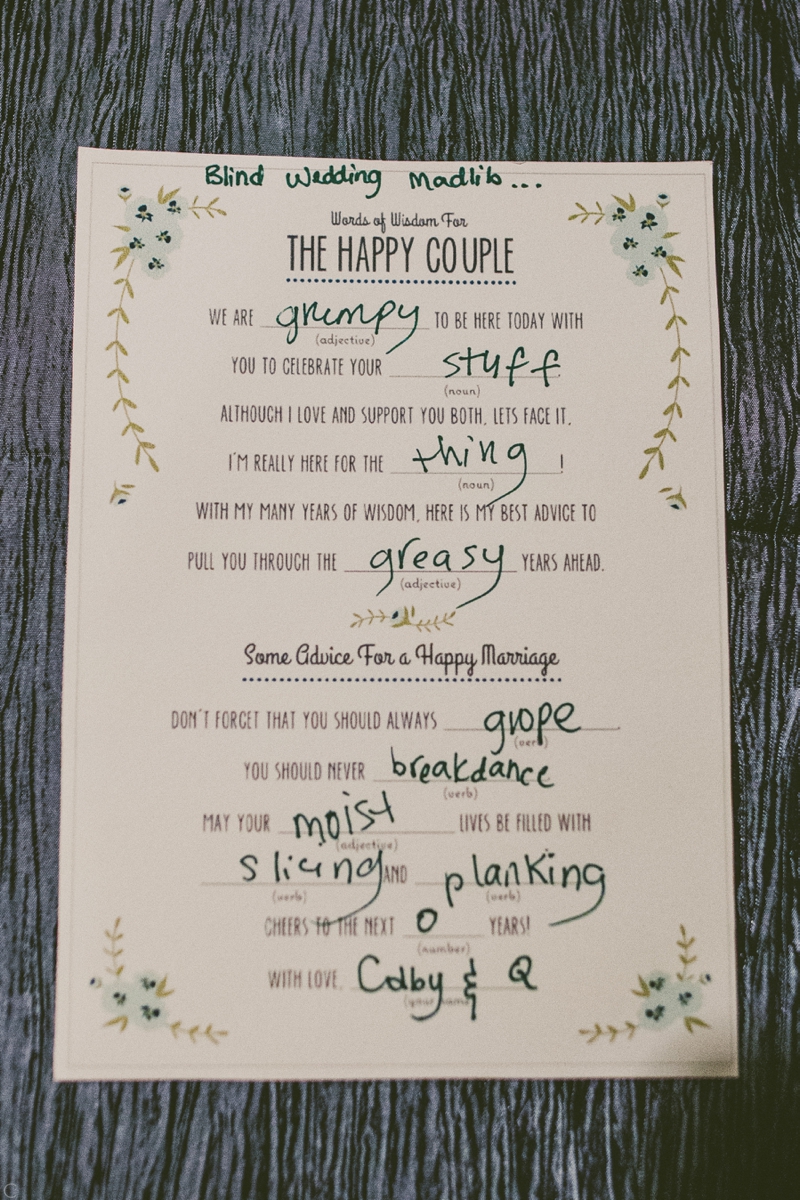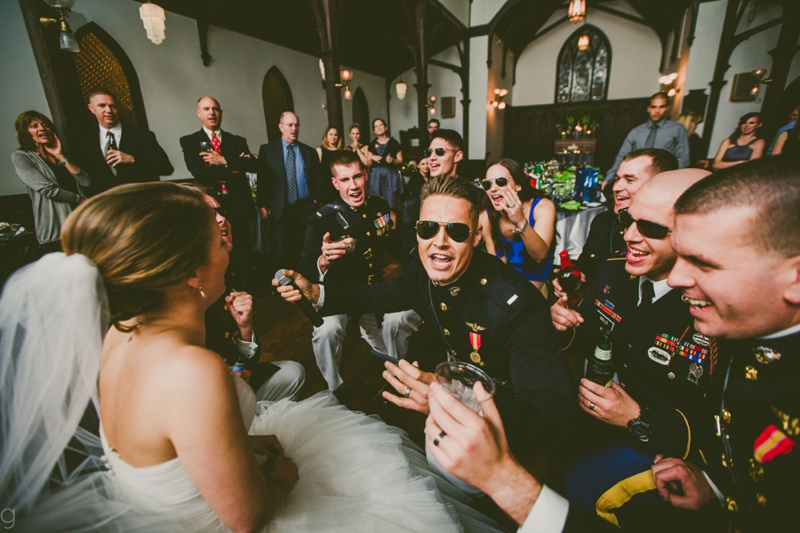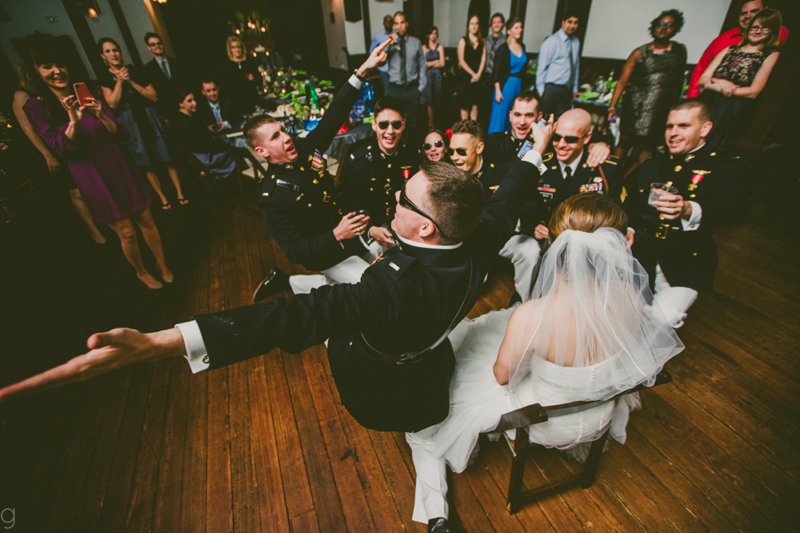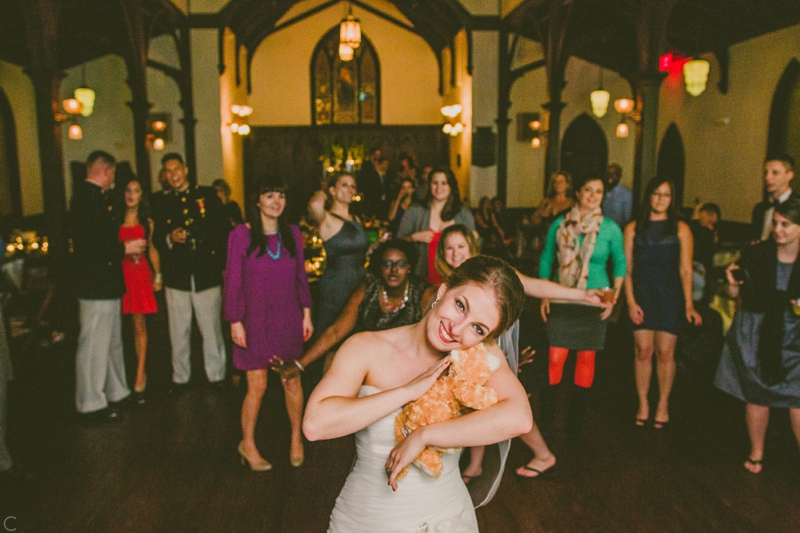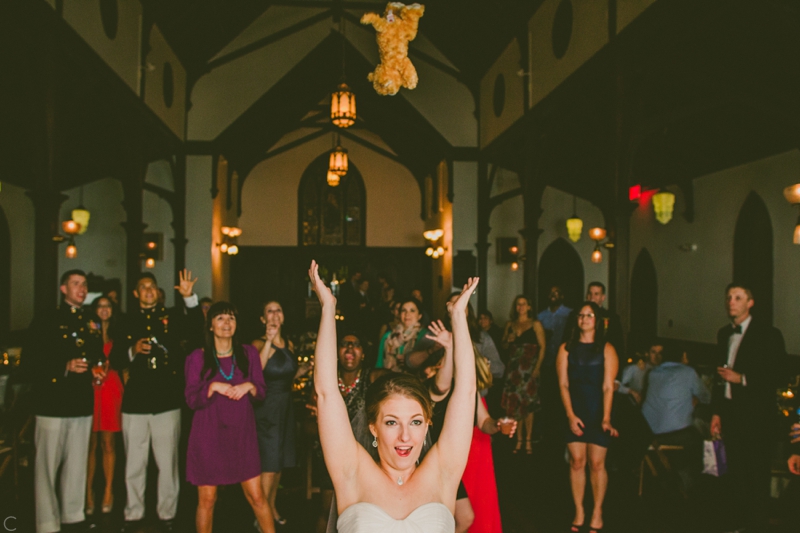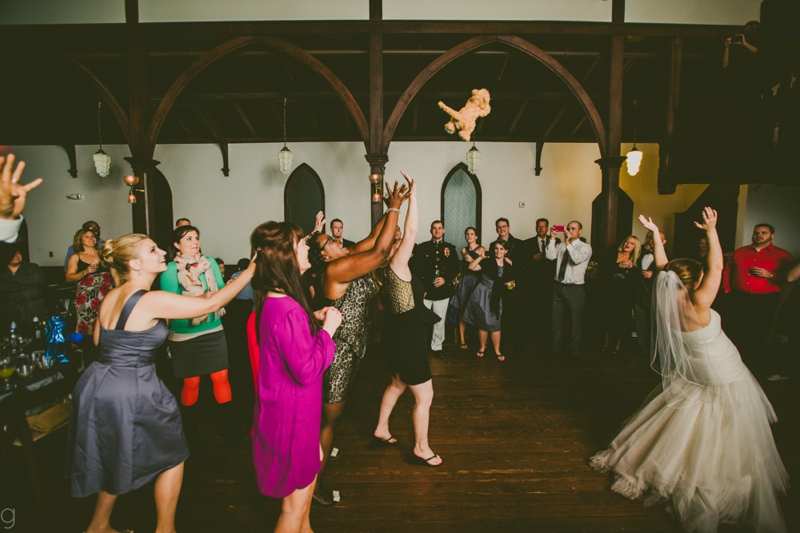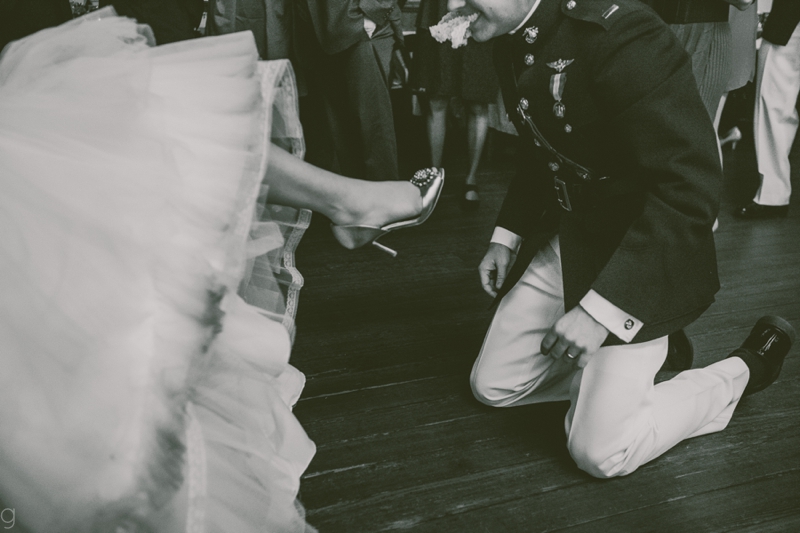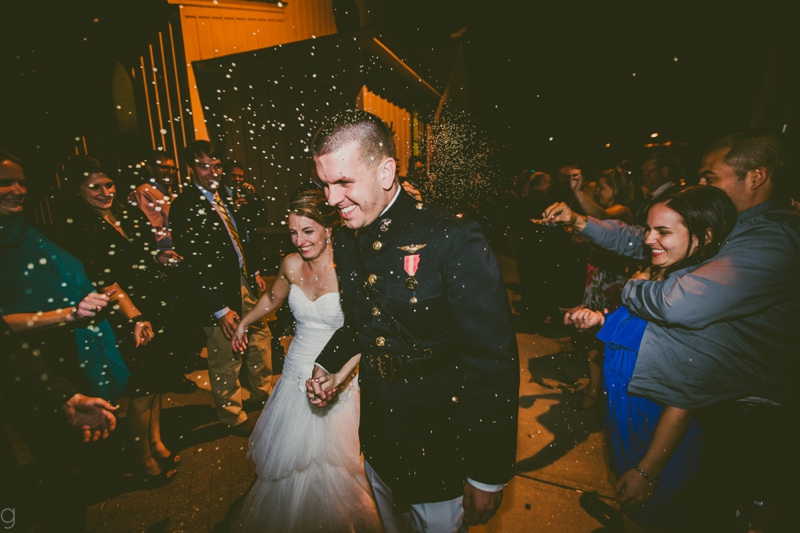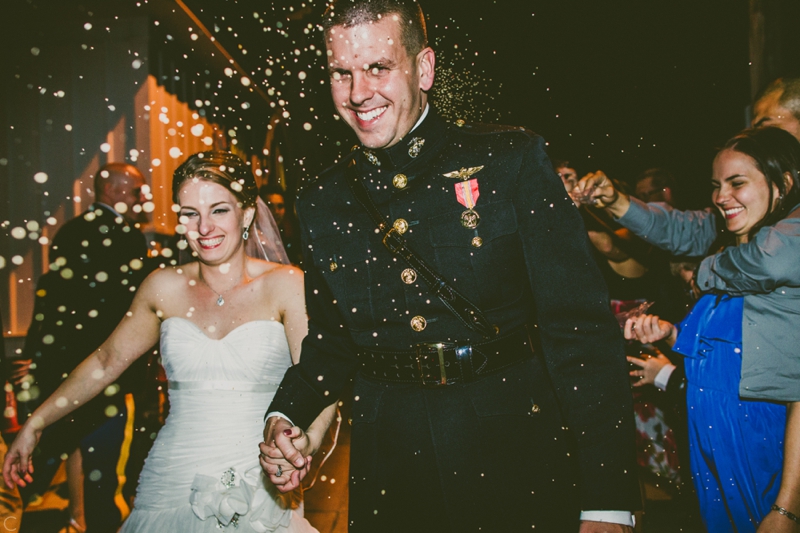 Date: October 26, 2013
Ceremony and Reception Venue: All Saints Chapel // Raleigh, NC
First Dance Song: "Hey Pretty Girl" – Kip Moore
Tara's Occupation: Magazine Editor
Aaron's Occupation: Marine Corps Helicopter Pilot
How You Met: We knew of each other through NC State and the Hash House Harriers running club, but we met at Raleigh Times on New Year's Eve.
Interesting Bride Fact: Tara is a weightlifter, beer brewer, and cat lover. Tara also has an inexplicable urge to sort things that manifests itself as a stamp collection.
Interesting Groom Fact: Aaron is a metal drummer, runner, and helicopter pilot.
Honeymoon Destination: England/Scotland… in a year or two, when we figure out when the military will let us do it.
Vendor Credits: Officiant – William | DJ – Anything Music by James Whitt | Florist – Marsha Snyder with MEWS Designs | Cake – Blue Moon Bakery | Caterer – Visions | Hair/Makeup – Primp Salonbar | Videographer – Apryl Roland (cousin) | Coordinator – Samantha Stover (friend)