Best things about this wedding:
1. A cat licked my socks. Cari got ready at her and Will's house. Part of the reason for this was so I could get some pictures of their dog, which I did… but everyone knows that I cannot resist befriending a semi-overweight orange cat, so I soon became best friends with their cat Jack, who proceeded to lick my socks (a sign of approval, I'm sure).
2. A tiny Christmas-town church. Cari and Will were then married in a little church by the Haw River that literally looks like one of those white churches that goes underneath Christmas trees in tiny Christmas towns but nobody's ever actually seen in real life.
3. Small children meltdown. Family pictures can be a challenging time of the wedding day for a variety of reasons, but this was going incredibly smoothly and went off without a hitch. Our next task was to take a few photos of the ring bearers and flower girl with Cari and Will… which involved a lot of pleading and bribing with lollypops. Some of them bought it for a little bit, but during the last photo one of the ring bearers lost it completely and burst into those really sad little kid hysterical tears… and the next thing we knew, the other ring bearer literally just fell over face first into the ground. It is, perhaps, one of my favorite wedding photos of all time. We are happy to say that the children more than recovered at the reception where they were given sugar, a stage, and lots of spotlights and proceeded to enjoy their time being the center of attention for the first time all day.
4. Sensible attire. Cari wanted pictures in the river with Will, so Cari wore a dress she could move in and flat shoes and came prepared with a fearless attitude toward mossy rocks and we loved it.
4. Temporary tattoos. Their reception had TEMPORARY TATTOOS FOR EVERYONE. This was one of the best things we've ever seen at a wedding and one of the most popular. Their tables were random things that meant something to them rather than numbers (a razorback, a Durham bull, canoeing, a guitar, the state of Arkansas, etc), and those random things were on the tattoos. There was a station, and everyone there had a tattoo within 5-10 minutes or so. There was even a temporary tattoo of Geoff's actual tattoo, the golden spiral, which he still needs to apply so I can get a picture of his tattoo next to his tattoo (he couldn't roll up his sleeves at the wedding). I had a temporary tattoo of a piano on my arm that Geoff wanted me to use as a prank to convince my mother that I actually got a tattoo but I didn't want to upset her this close to the holidays.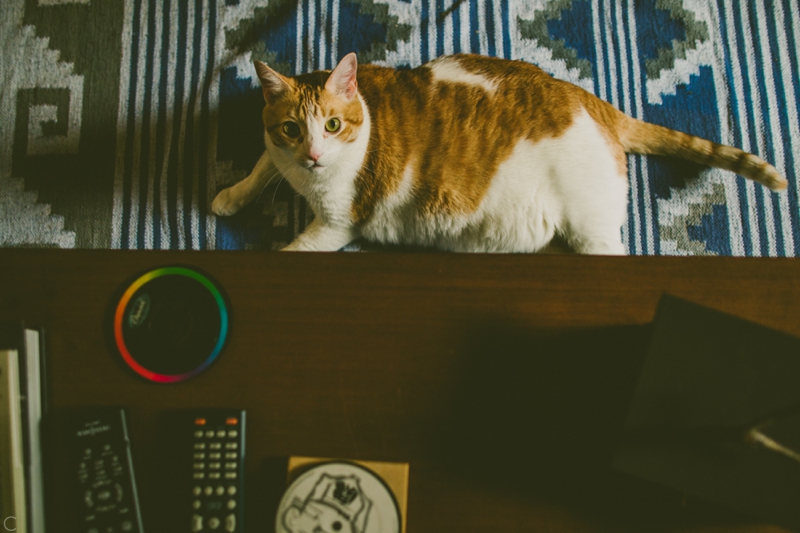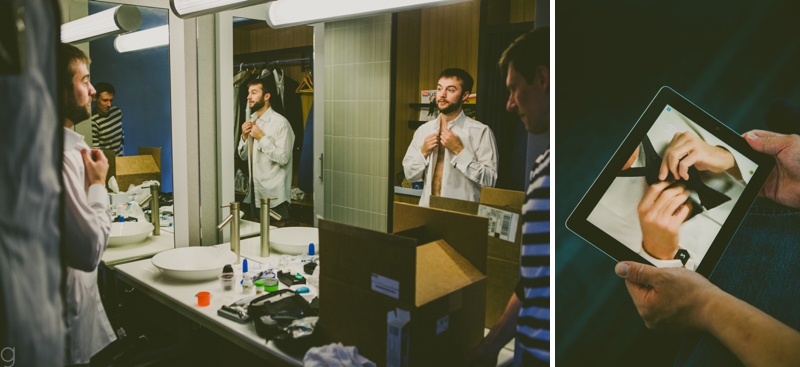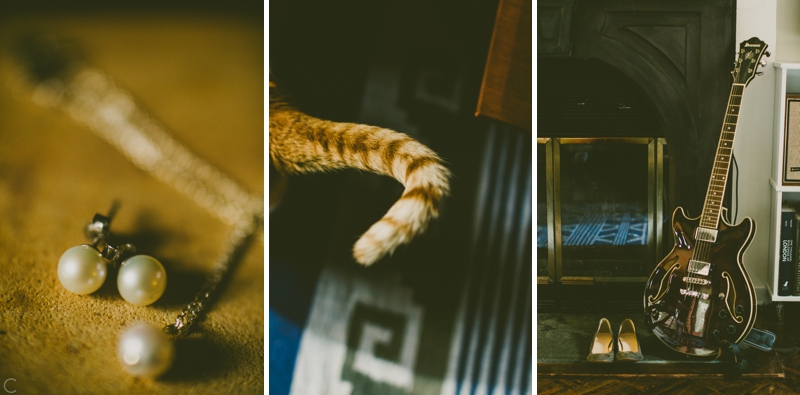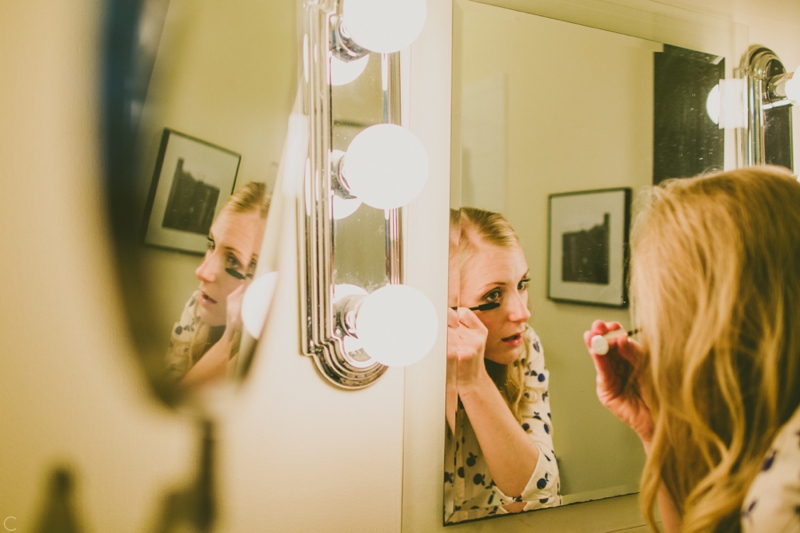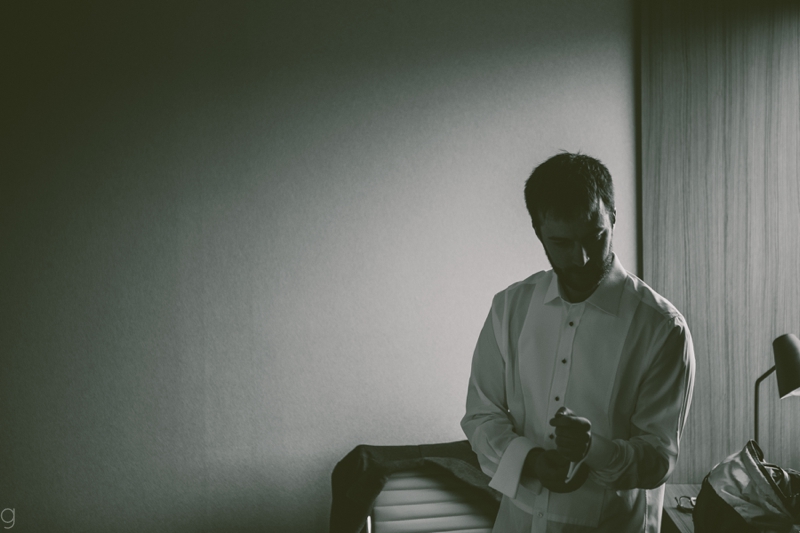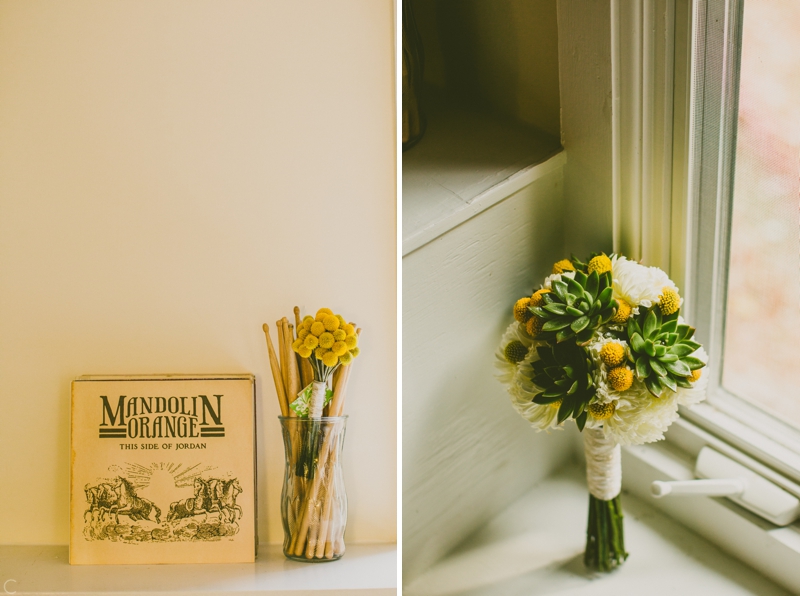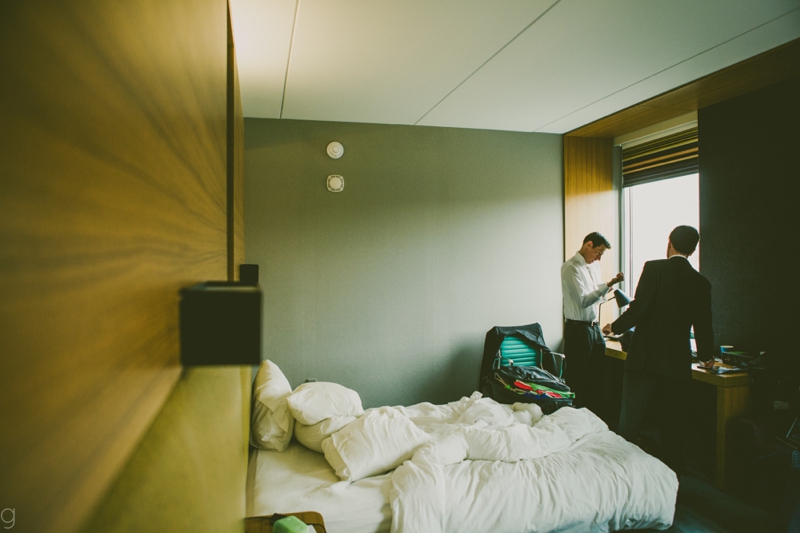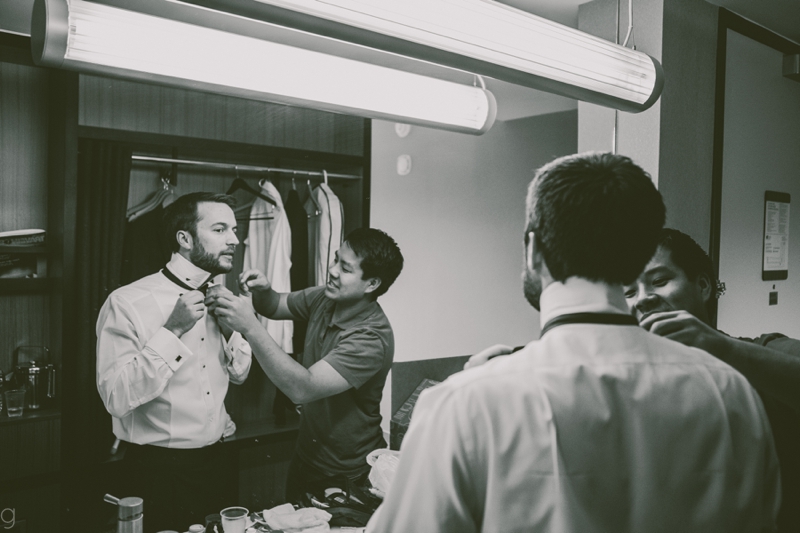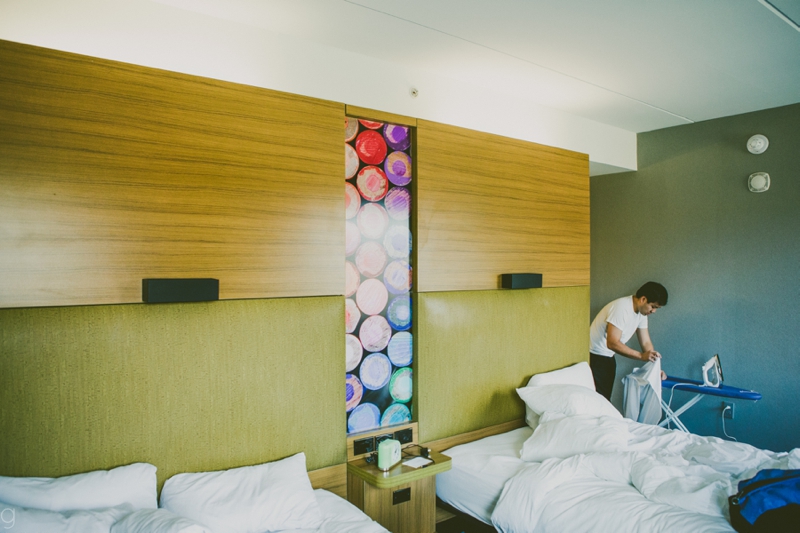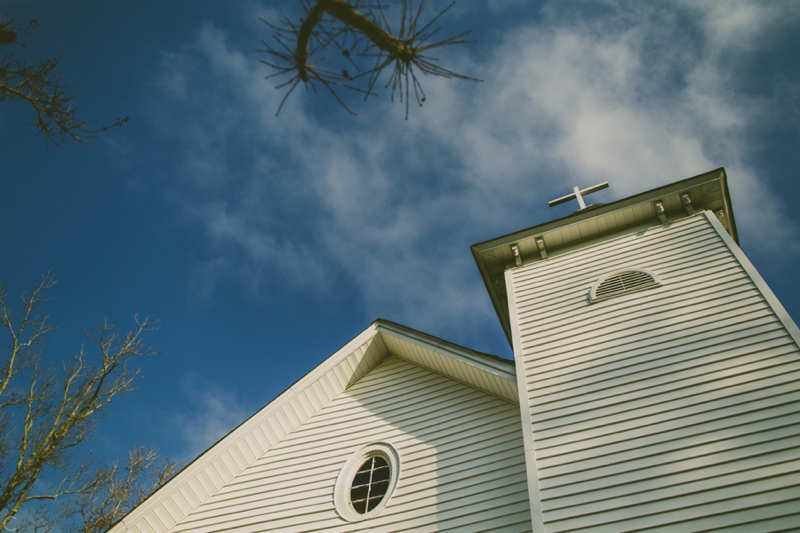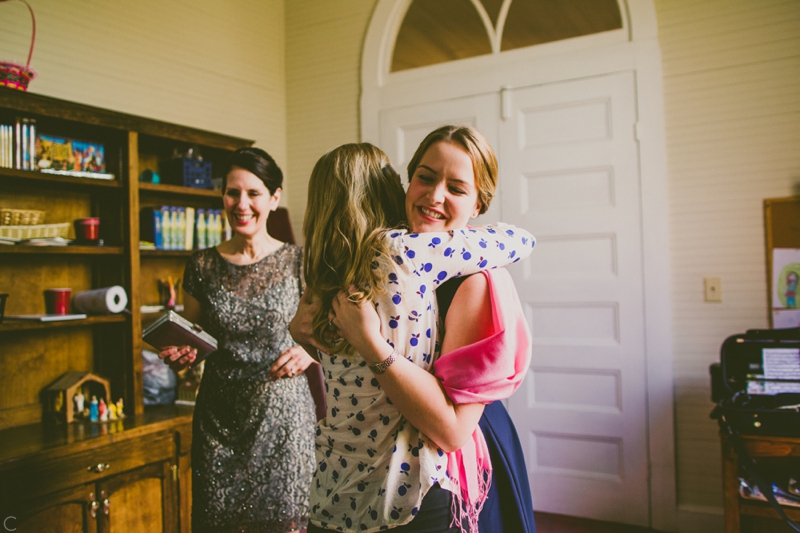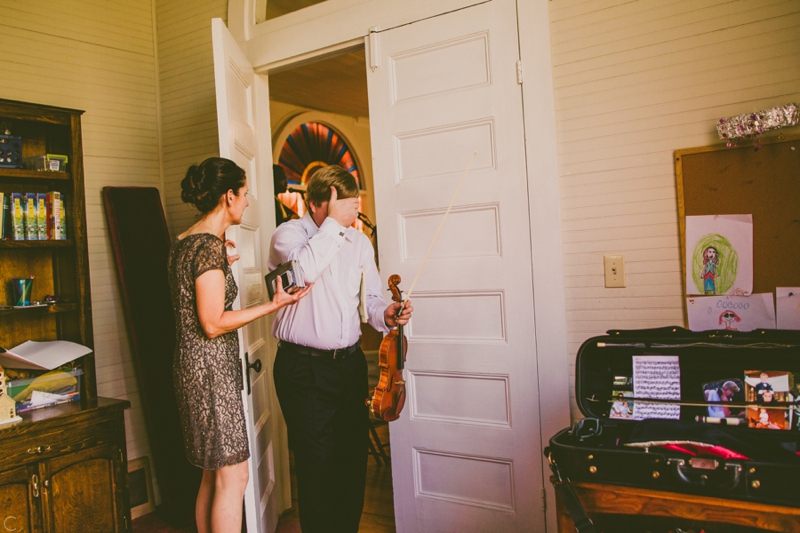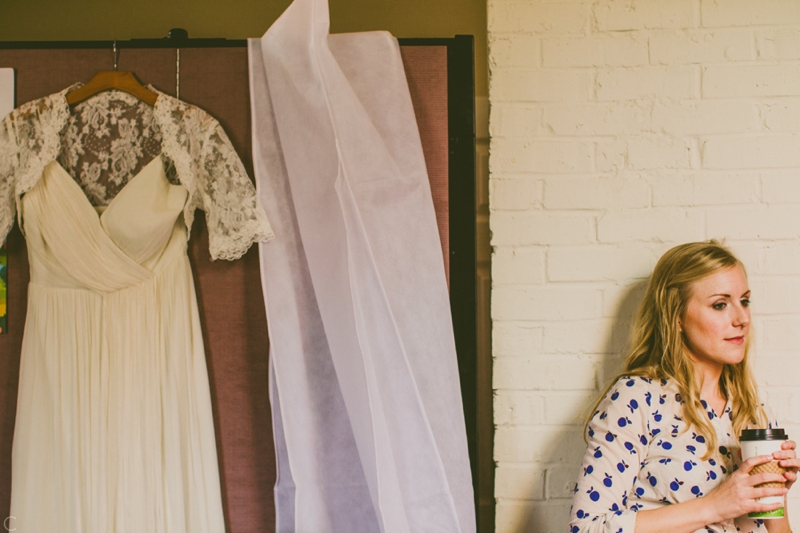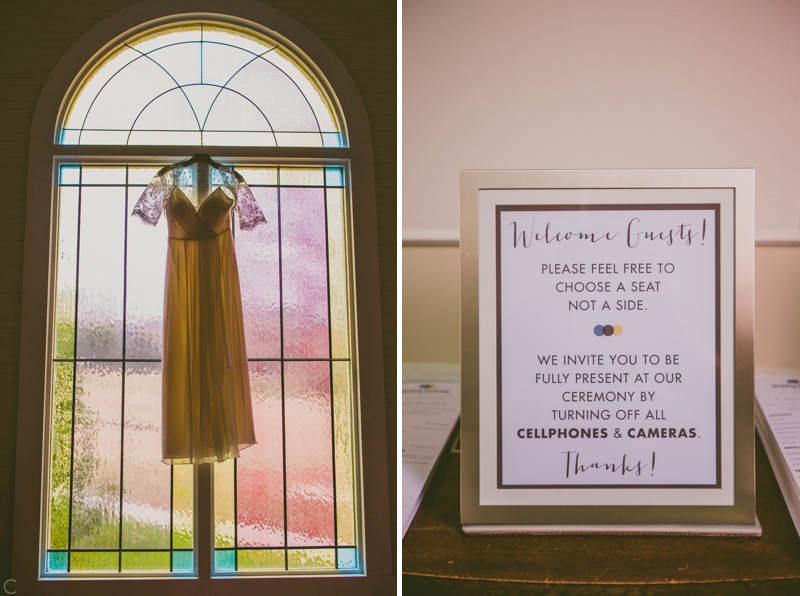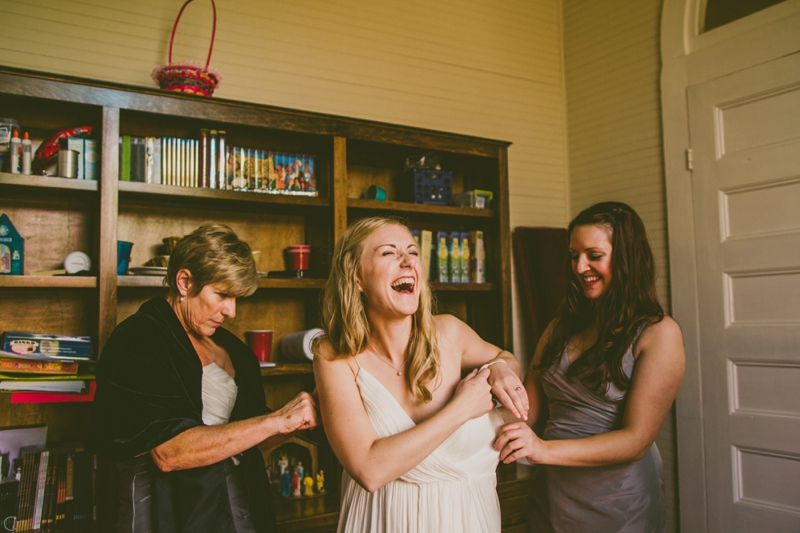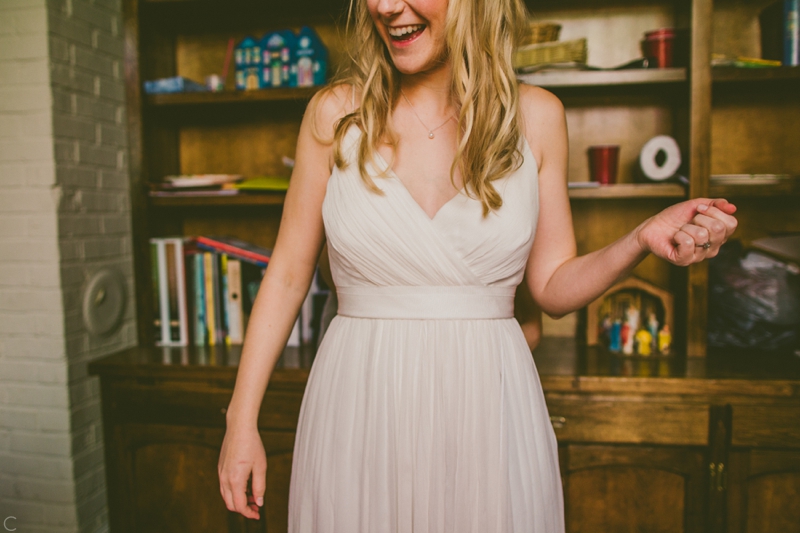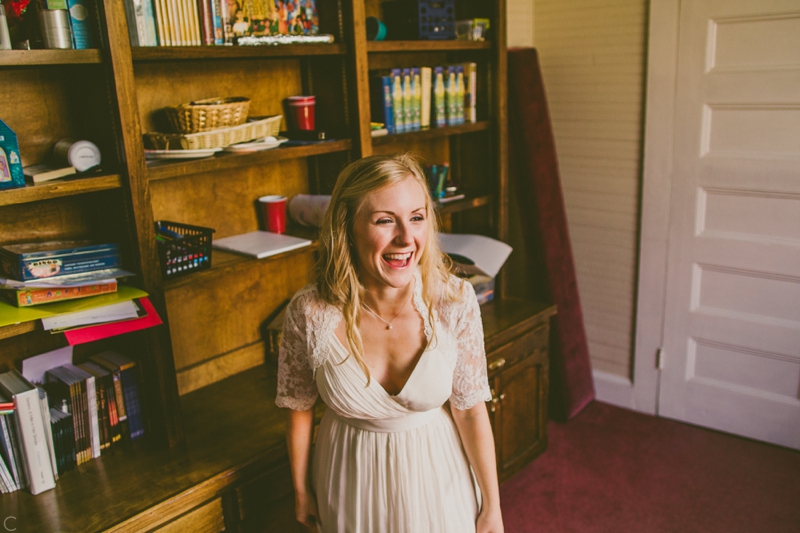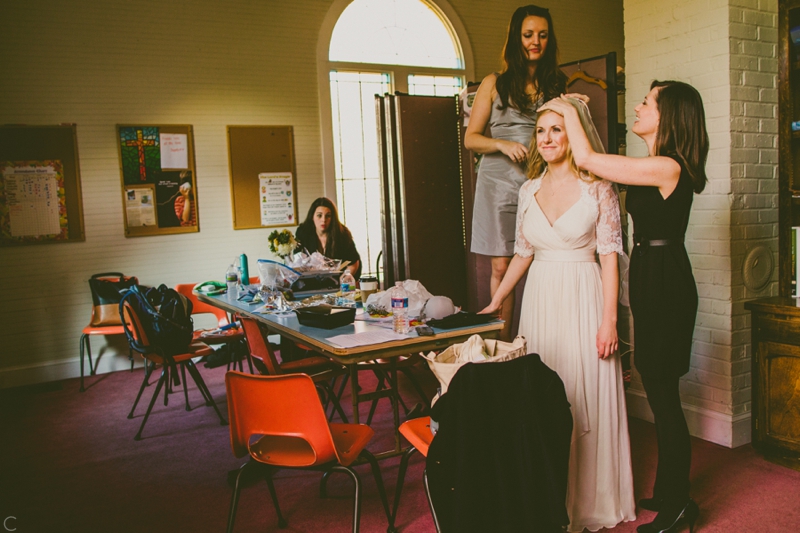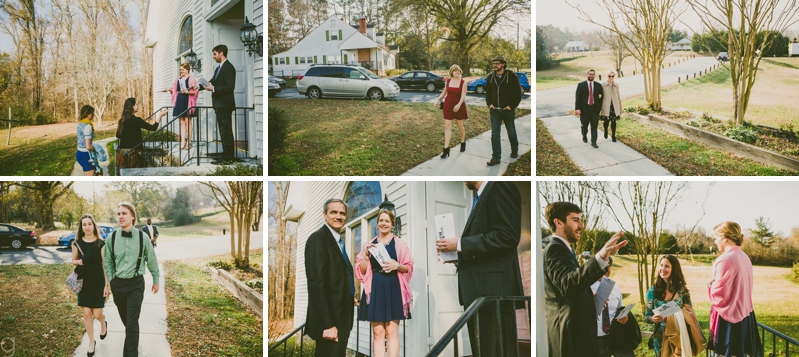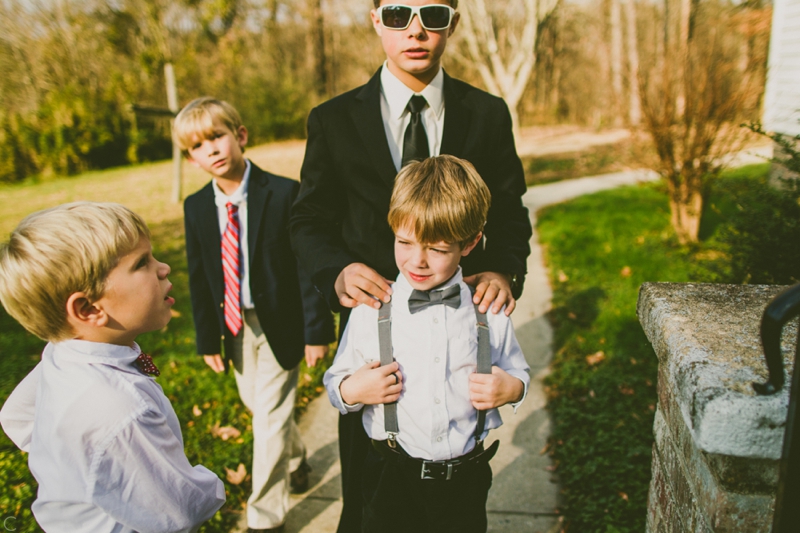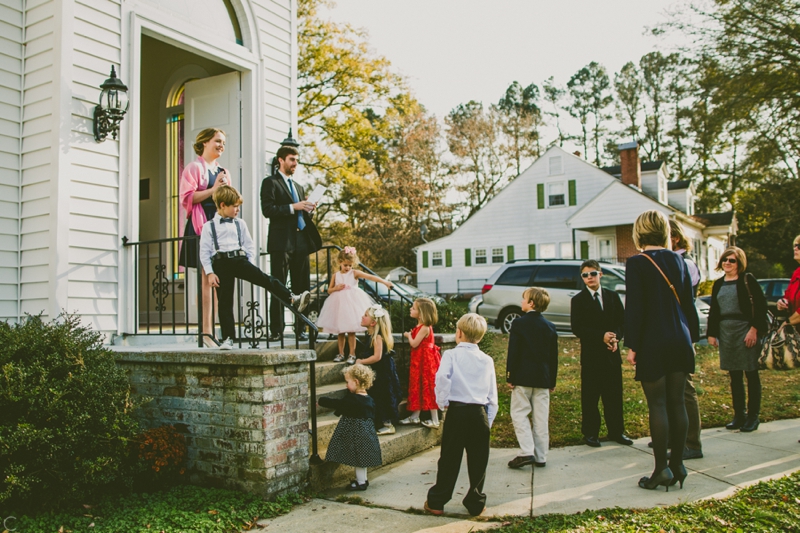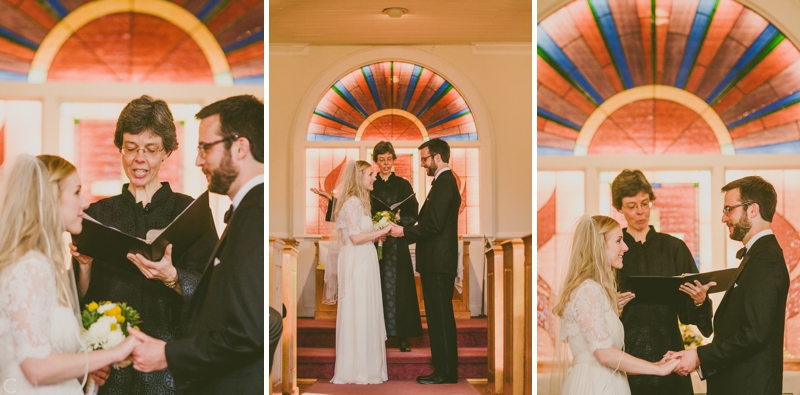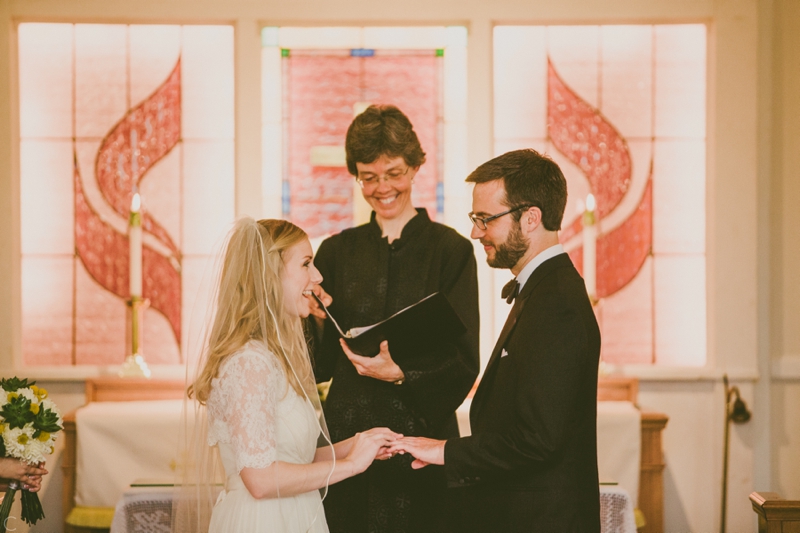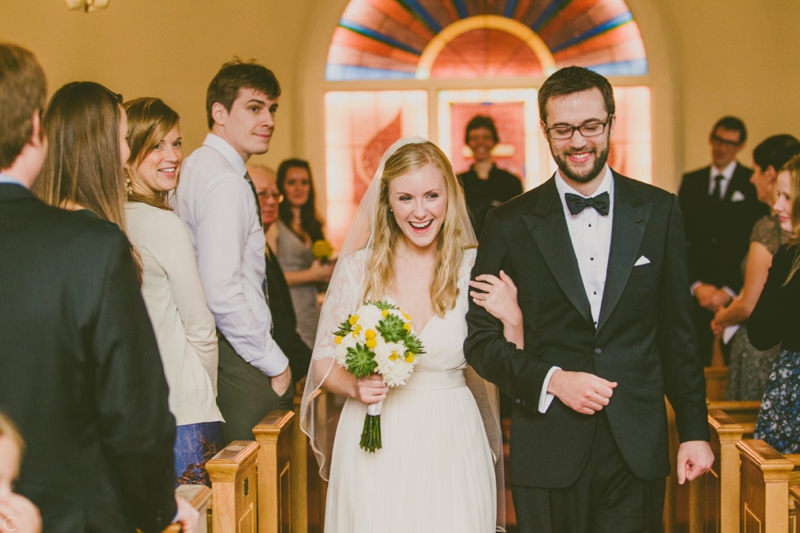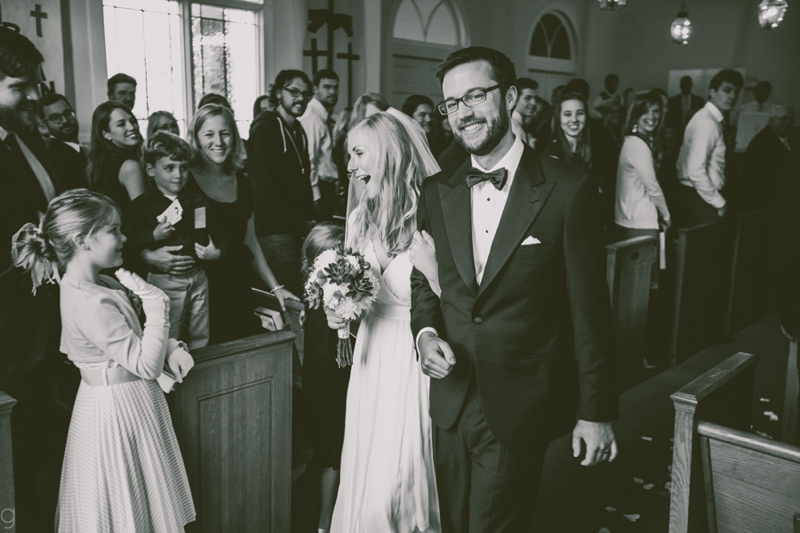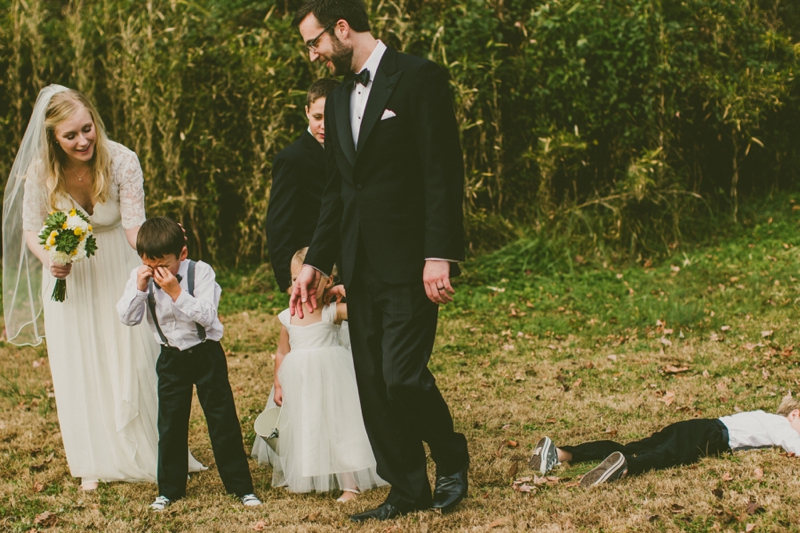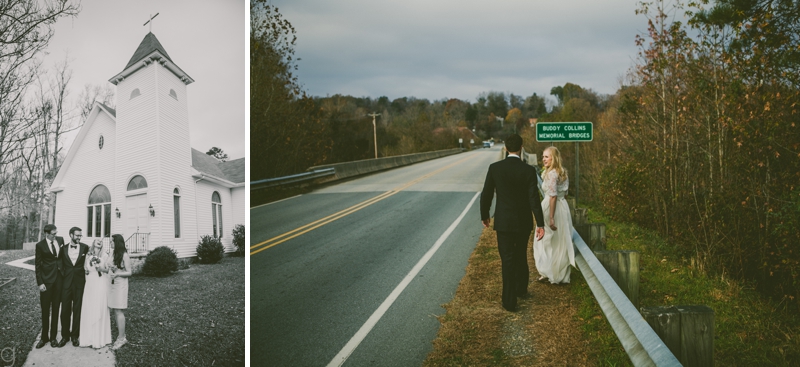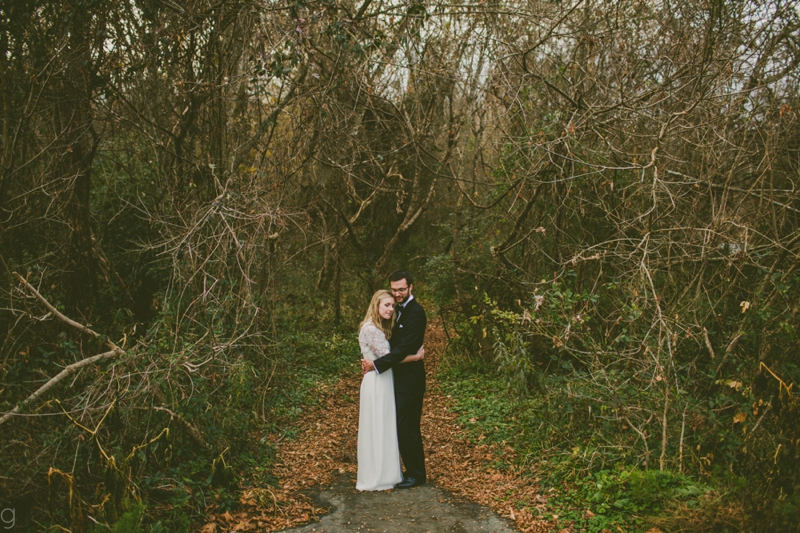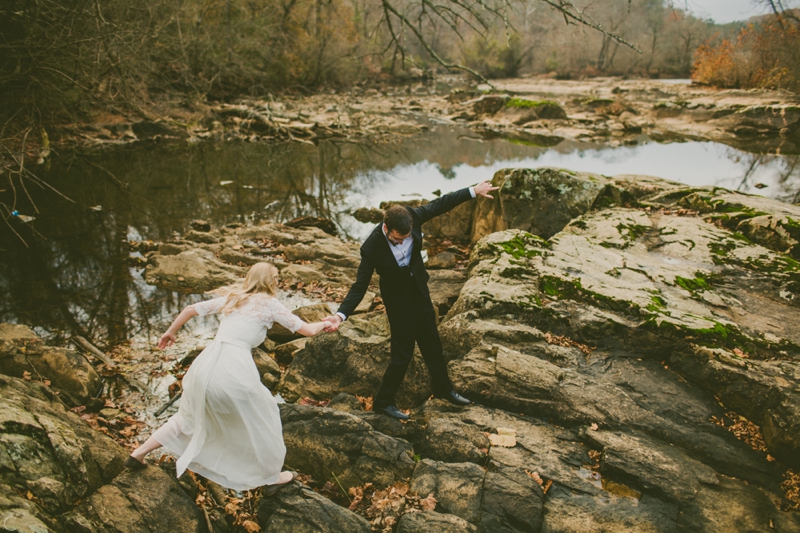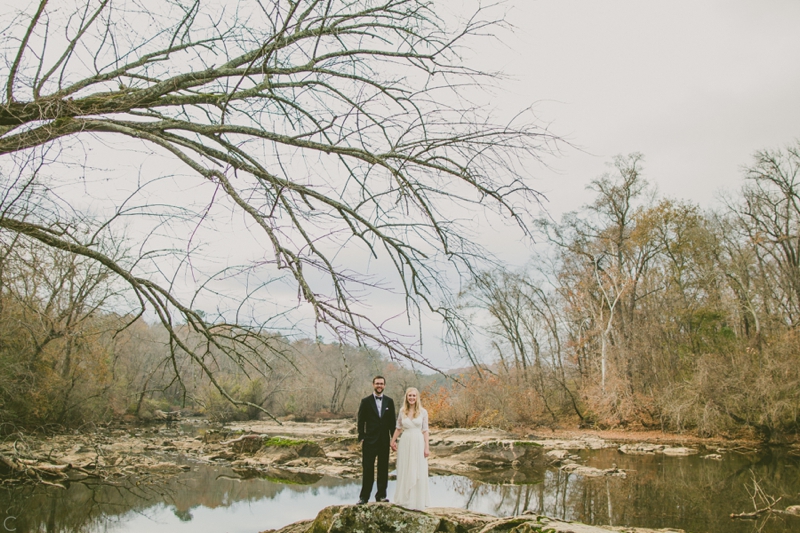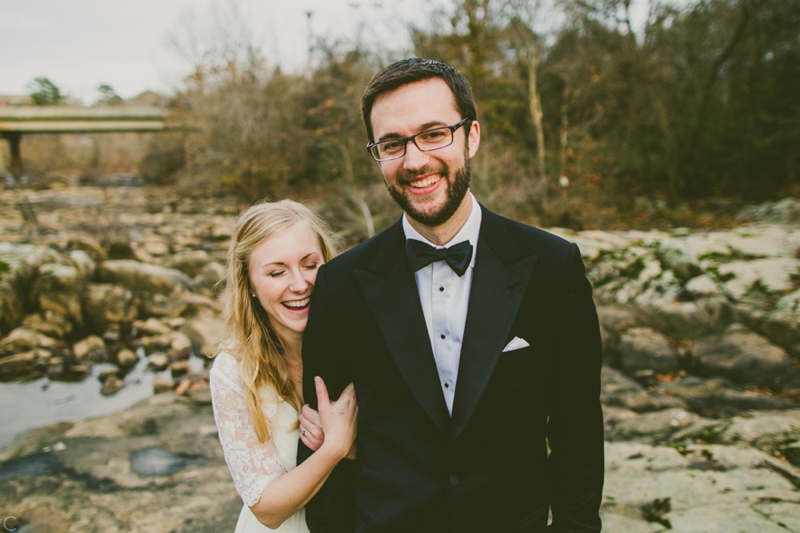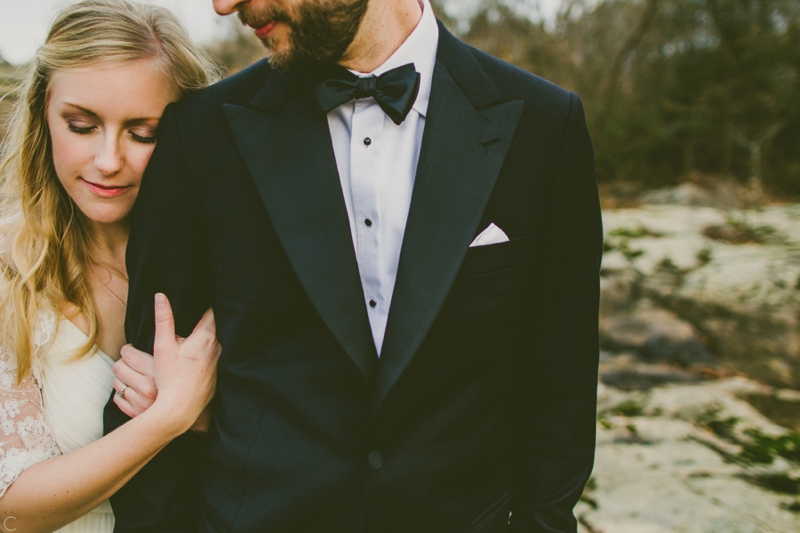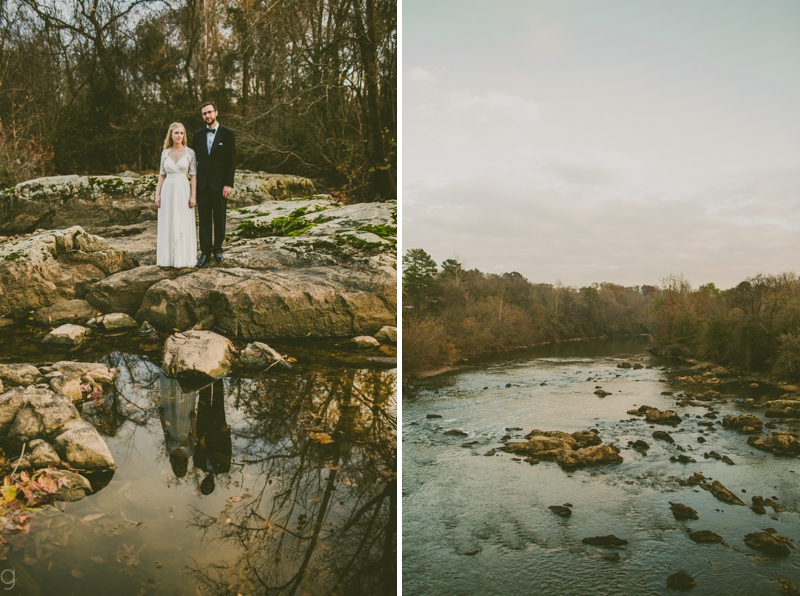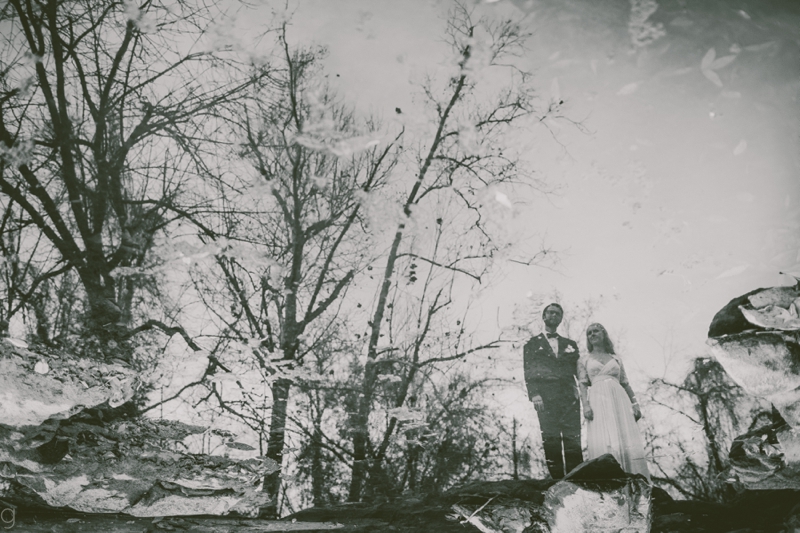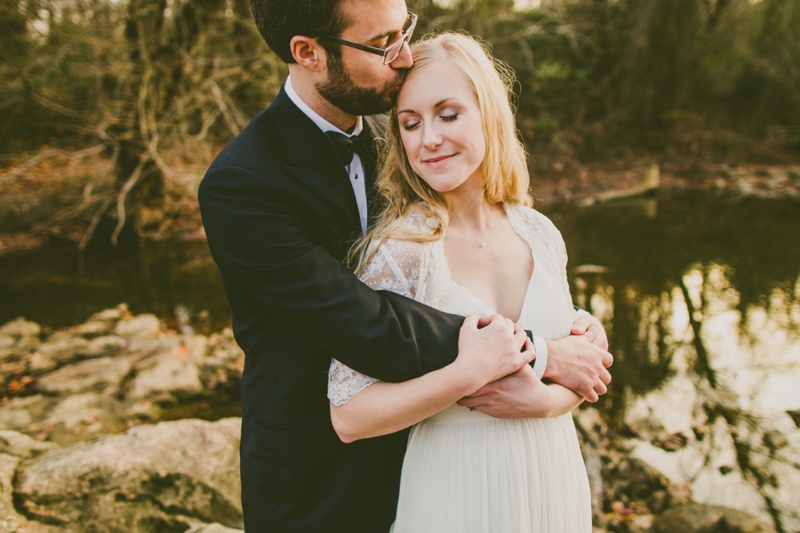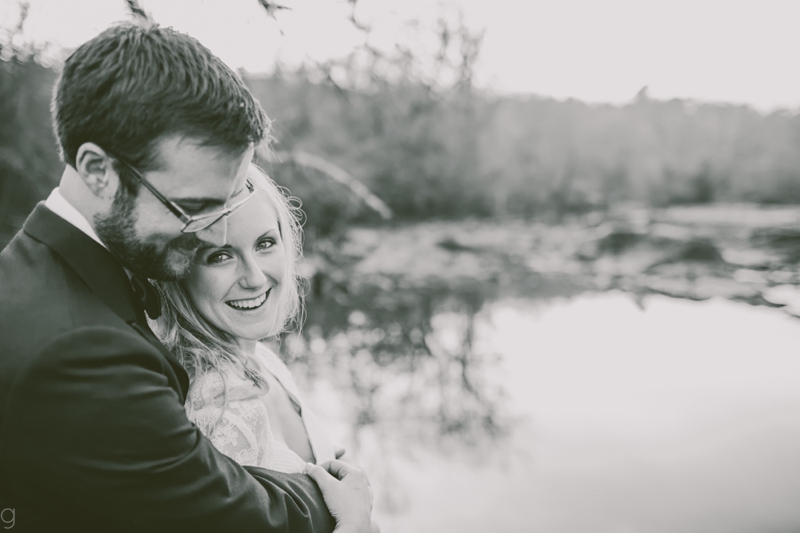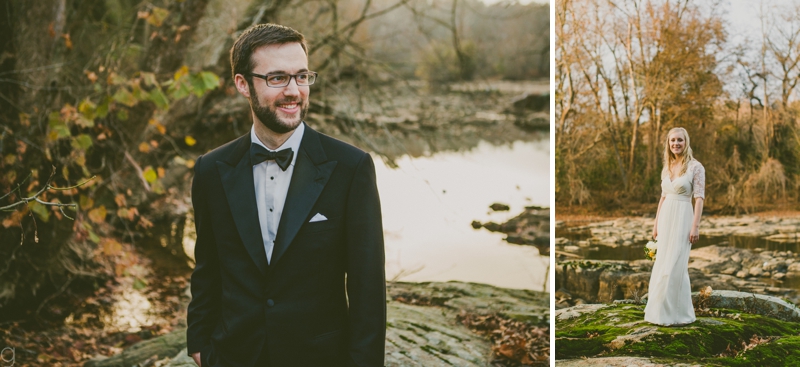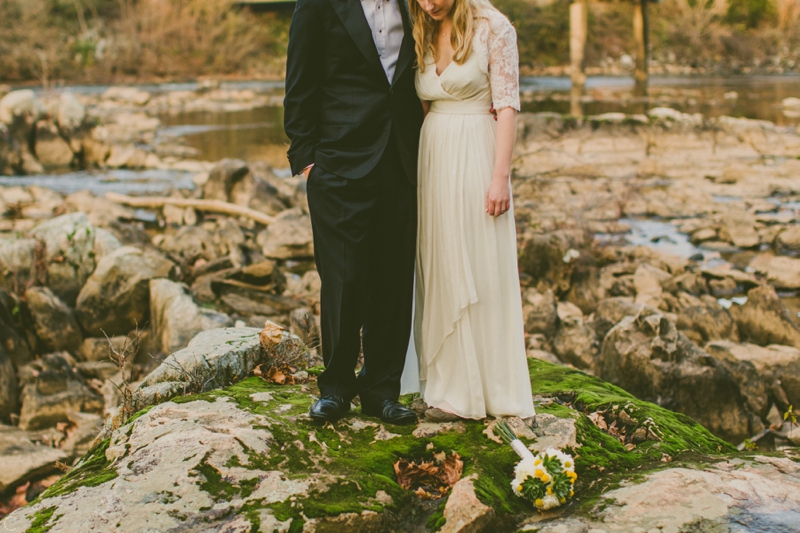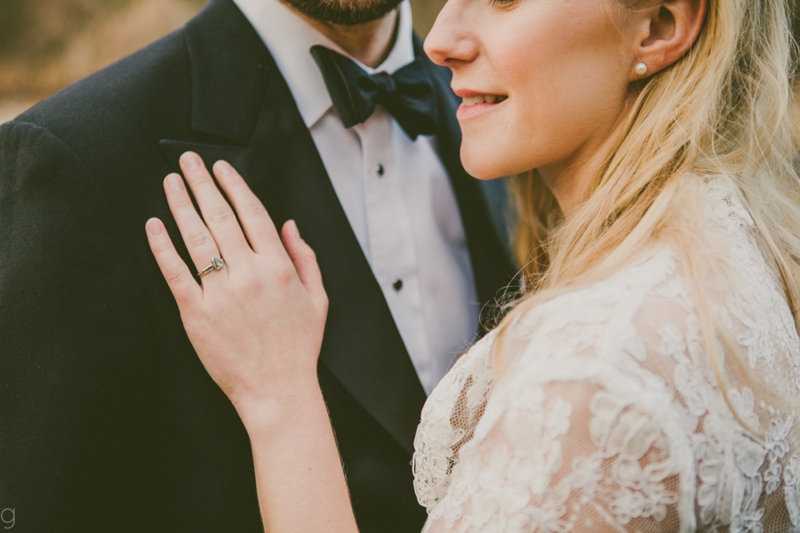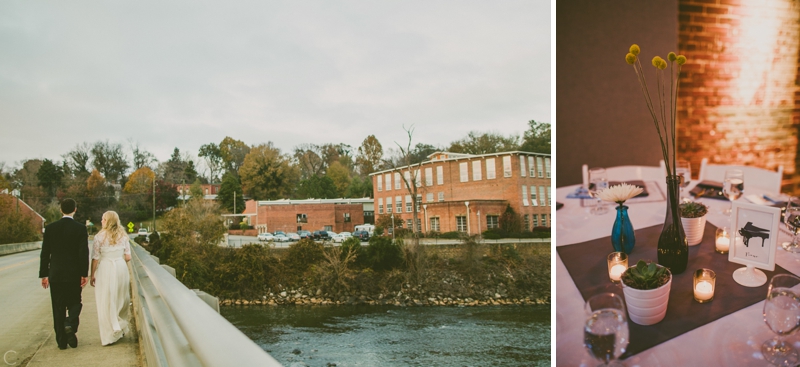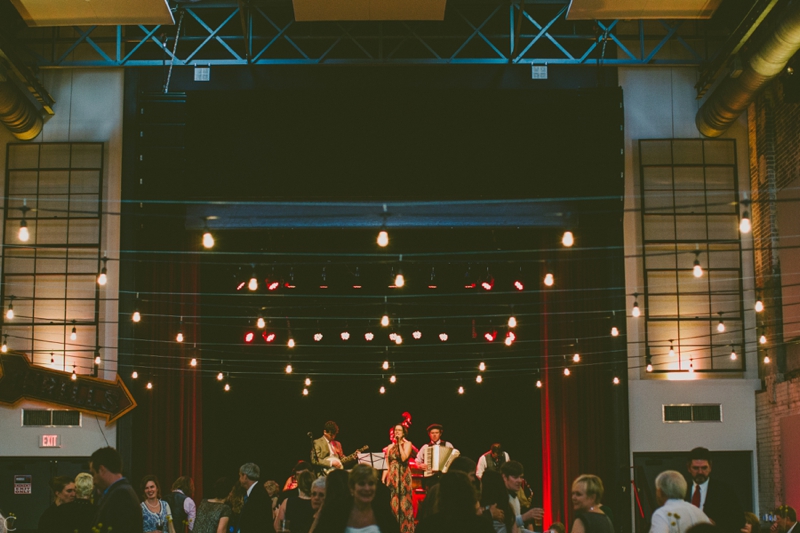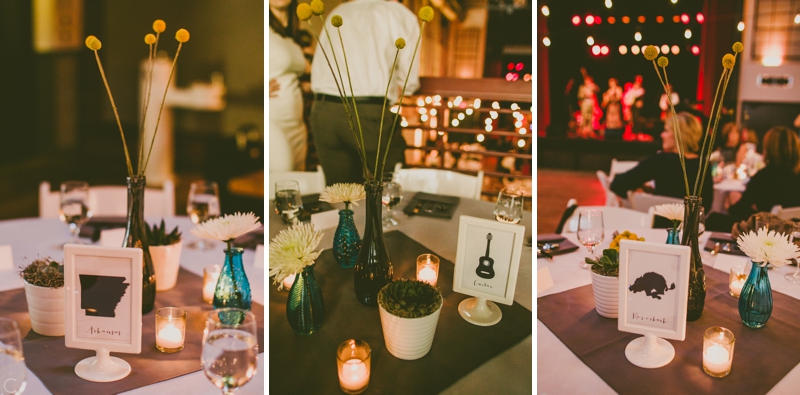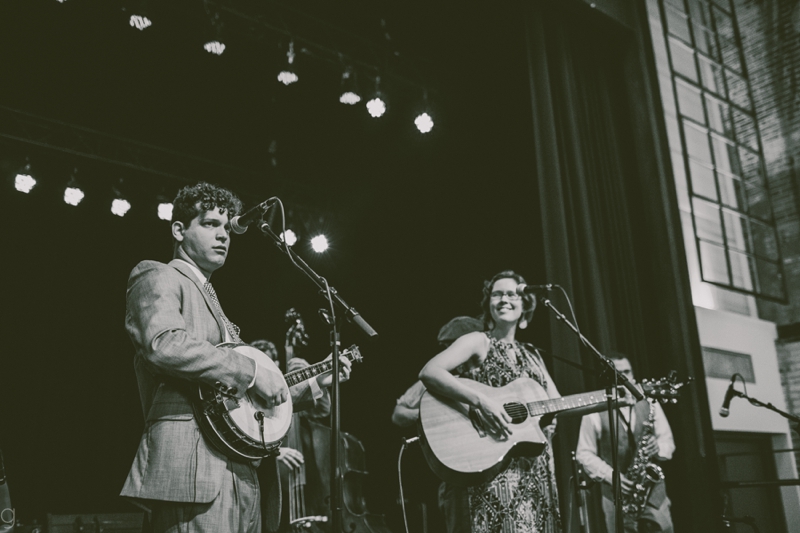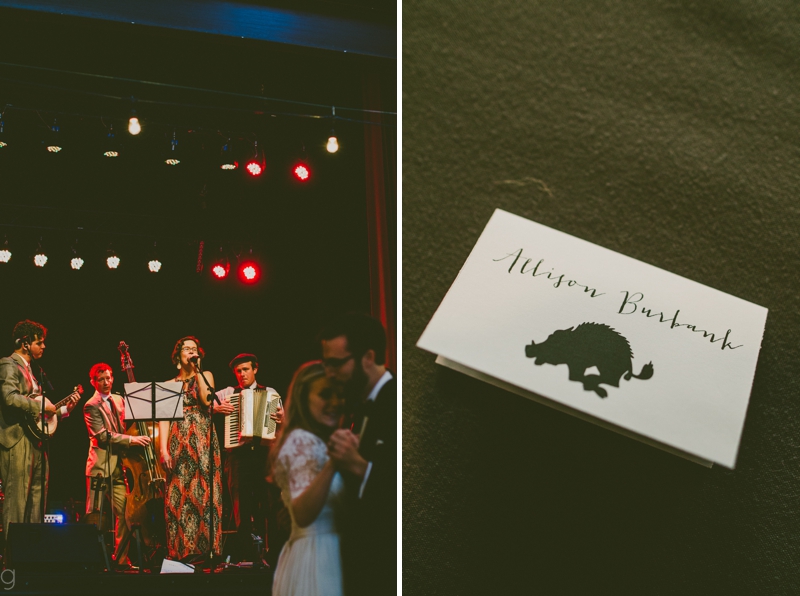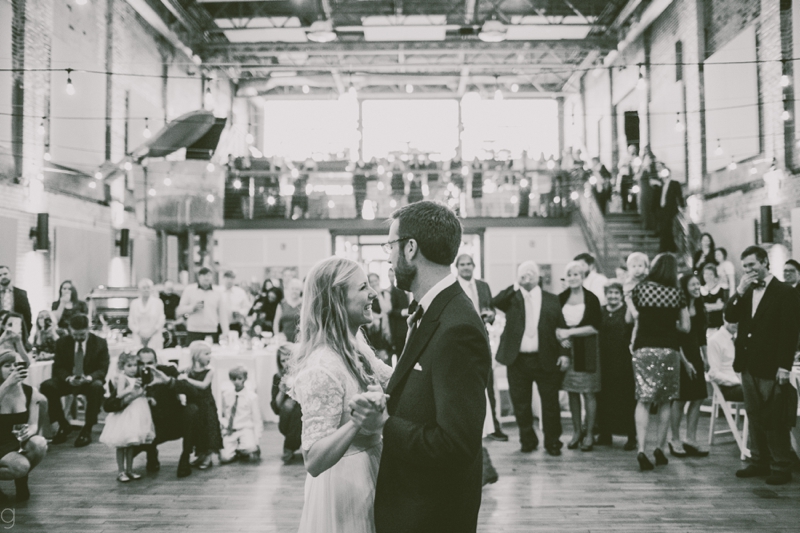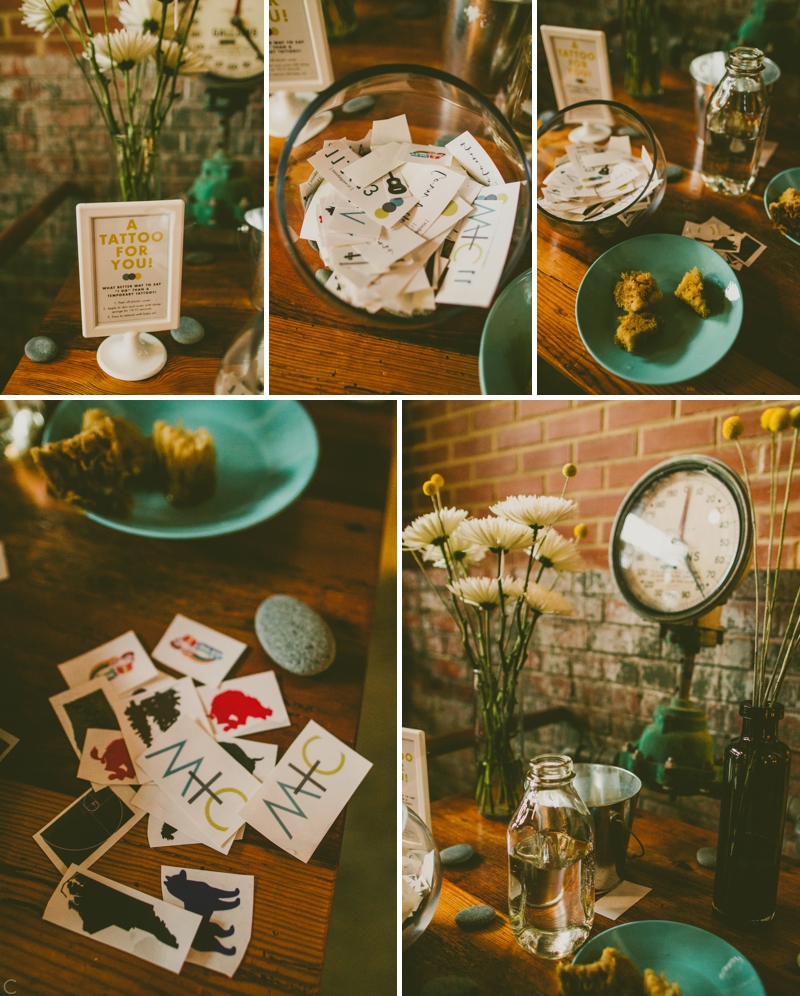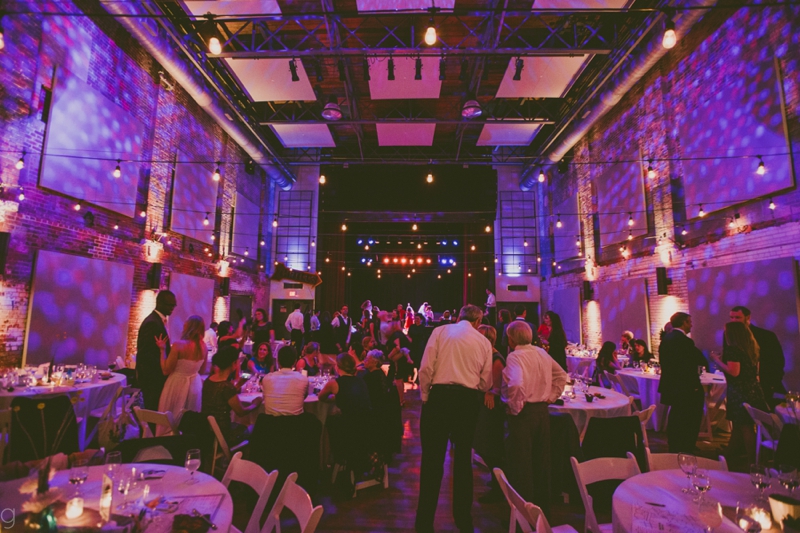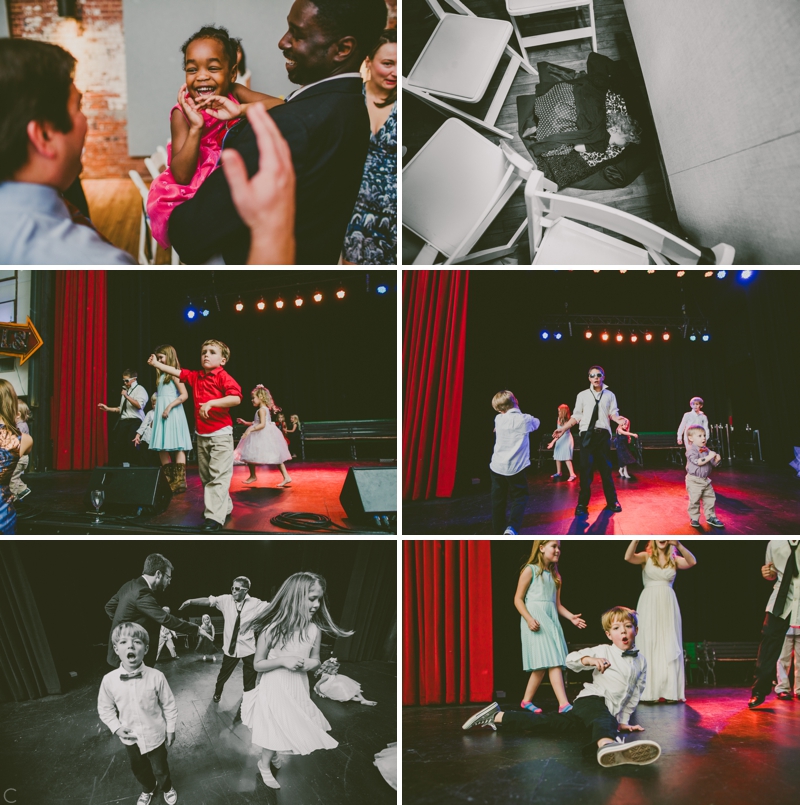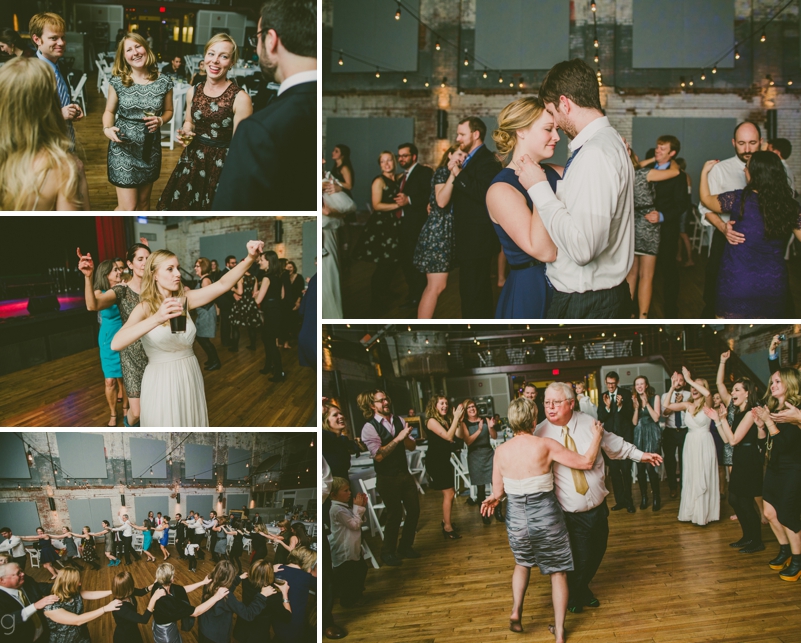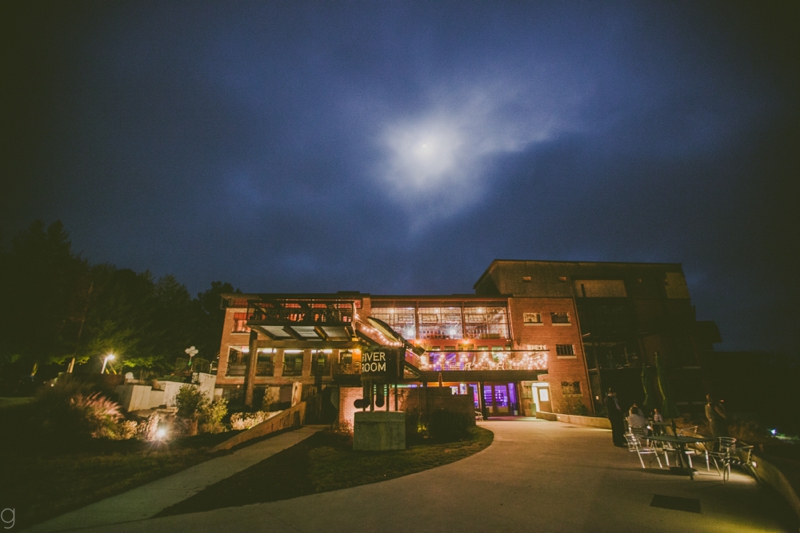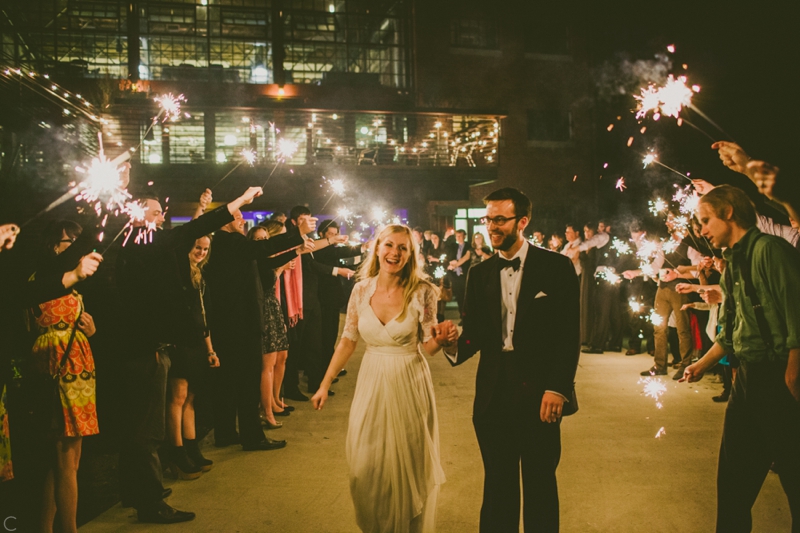 Date: November 16, 2013
Ceremony Venue: Saxapahaw United Methodist Church // Saxapahaw, NC
Reception Venue: Haw River Ballroom // Saxapahaw, NC
First Dance Song: "Warm Love" – Van Morrison
Cari's Occupation: Architect
Will's Occupation: Physician
How You Met: Will and Cari met each other in the fall of 2010. They were introduced by their mutual friend Sarah via G-Chat. Will asked Cari if she could pronounce Gewürztraminer and Cari said "What's that?" So he invited her to dinner and said he'd bring the Gewürztraminer.
Interesting Bride Fact: Can slalom waterski with no hands.
Interesting Groom Fact: Built an actual igloo and slept in it all night when he was a kid.
Honeymoon Destination: Turks & Caicos!
Vendor Credits: Officiant – Pastor Sue Eldon | Florist – Chapel Hill Florist | Cupcakes – Saxapahaw Bakehouse | Caterer – Saxapahaw Catering Company | Hair – Amy of Syd's Hair Shop | Coordinator – Cherished Celebrations | Getaway Bus – Greenway Transit