This wedding had so much personality, but we knew that it would from the second we met Hannah and Harrison, and continued once we met Hannah's parents, and continued again once we met their bridal party and friends. :) Hannah and Harrison (from here on known as H2) were referred to us by their dear friend (and our photography friend!) Melissa Tuck. Her in-laws are great friends with Hannah's family, and she so graciously referred us for the super important job of documenting this amazing wedding, and we couldn't be happier. Hannah wore a vintage wedding dress that was worn by both her grandmother and her mother. It had an outstanding hoop skirt and was overall just fantastic. Harrison had on some badass suspenders on both evenings, and can rock a bow tie pretty hard. On day 1, Carolyn was introduced to the concept of "snack cheese" (which, apparently, is just cheese you eat for a snack, but instead of calling it… cheese… you call it "snack cheese") and was schooled by an eight year old girl on how to tell a frog from a toad. H2 had their first look next to a giant mural of themselves painted on the side of her childhood home by a friend (it features Hannah driving happily with her eyes closed and Harrison being extremely terrified). Then Hannah and Harrison dug up some bourbon that they buried in the backyard, drank it, made some faces, and proceeded to go take pictures with us. Their wedding ceremony was held in Heater Park (where Harrison proposed) in Cary with about fifty people and some yay signs. Their reception was held in the backyard of Hannah's parents which they had totally redecorated and landscaped for the occasion (it was beautiful). There was a chandelier made out of branches and some tin can people dressed up like a bride and groom. The second night involved a rooftop reception held at Solas in downtown Raleigh. Peter Lamb and the Wolves graced us with their amazing presence (we are super lucky and happy to be joining them for a wedding again in January) and everyone danced the night away (and spilled some glow sticks, which was kind of fascinating. If they break, it spills into a bunch of electric glowing droplets, which, as it turns out, can severely stain your shirt). They talked about epic and legendary family games of Risk, and a good time was had by all.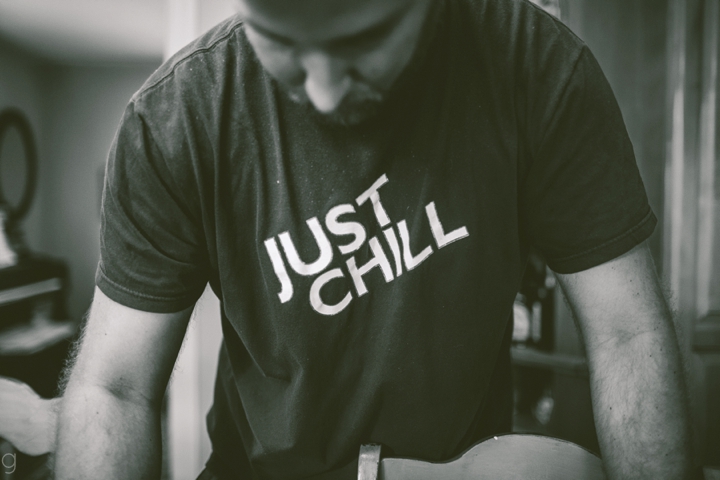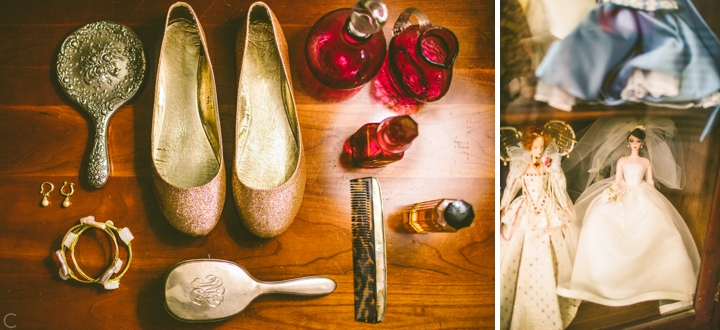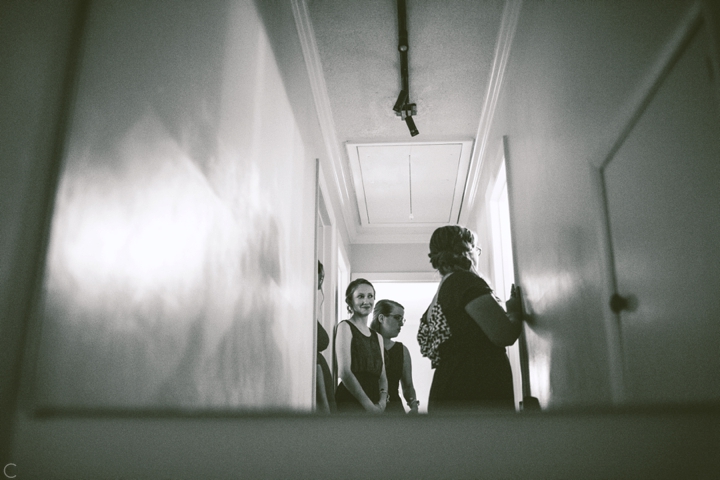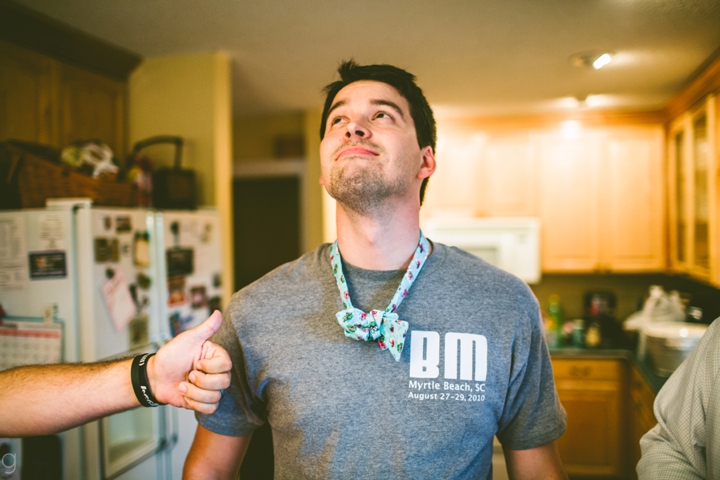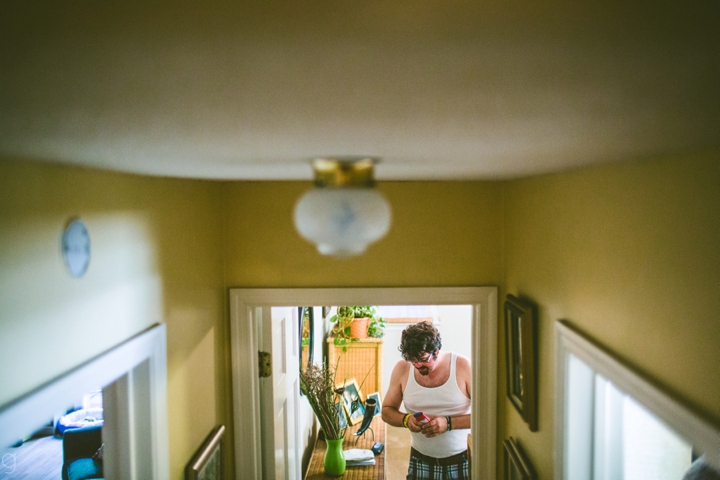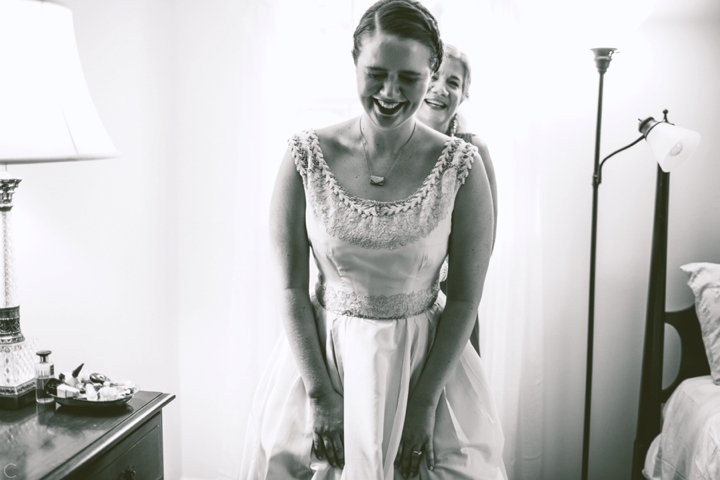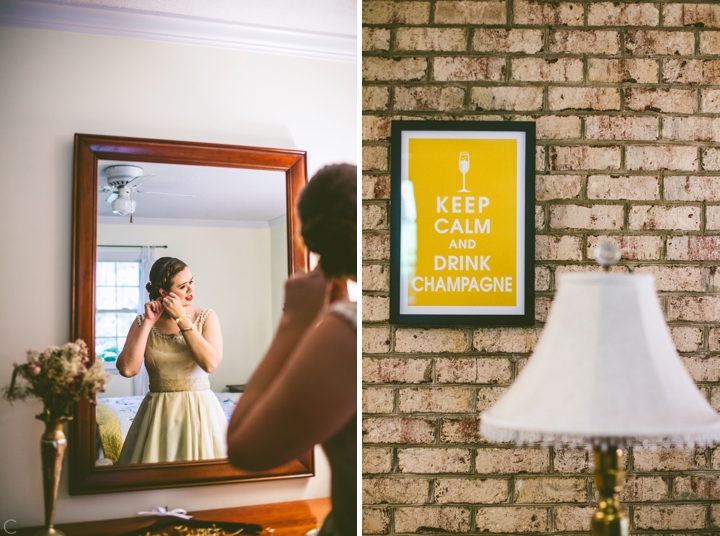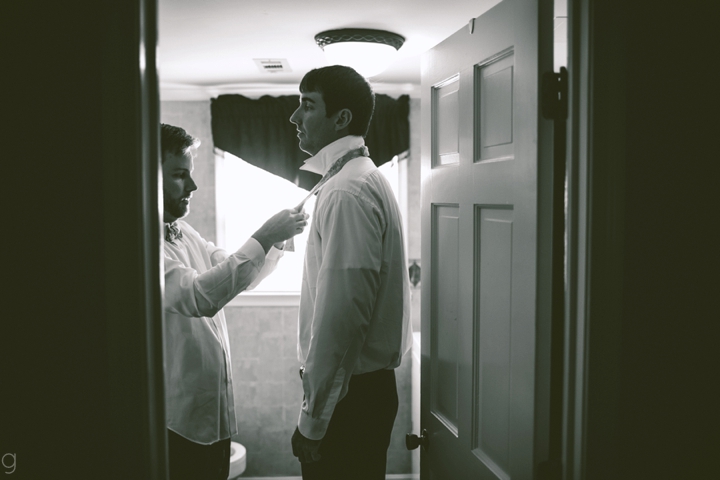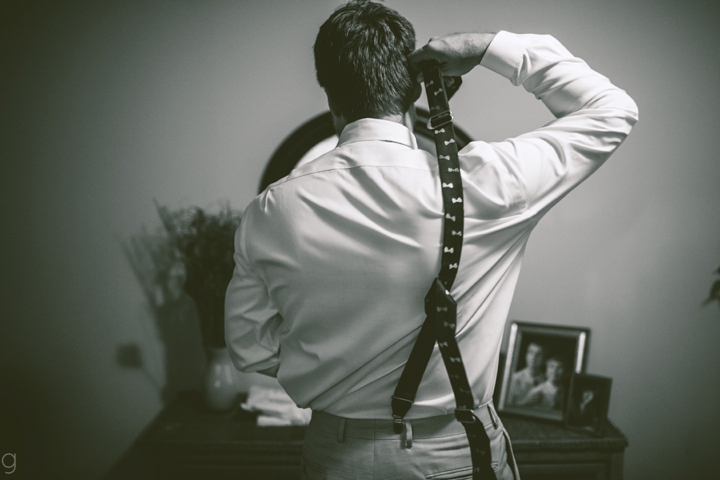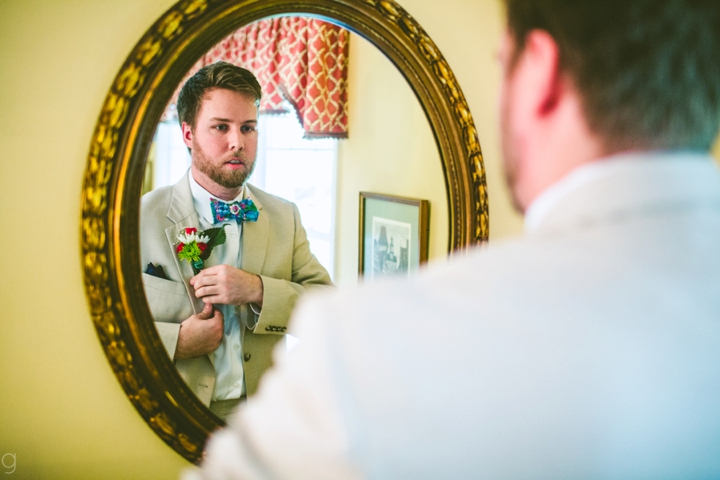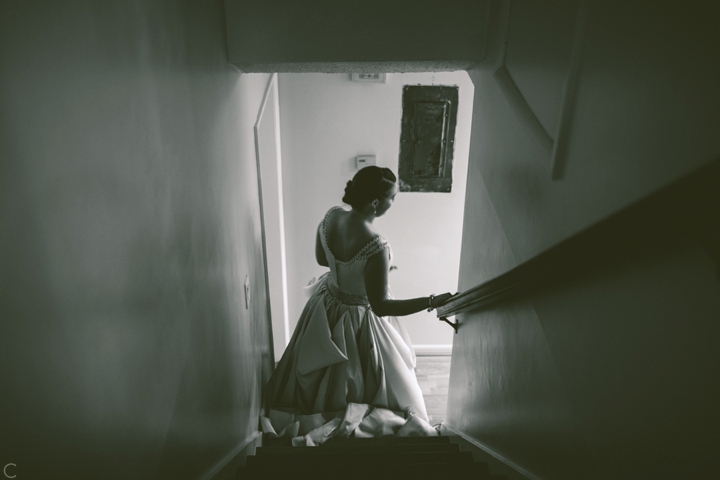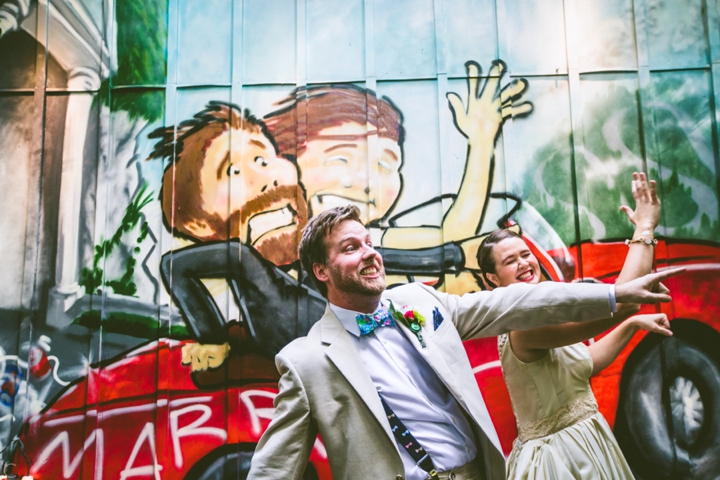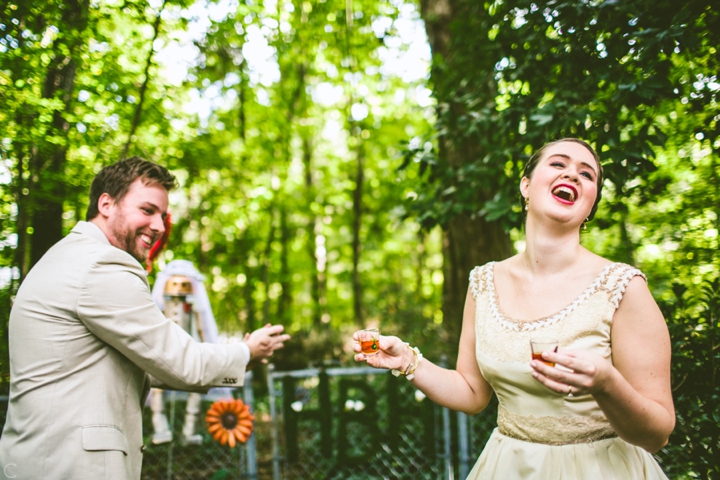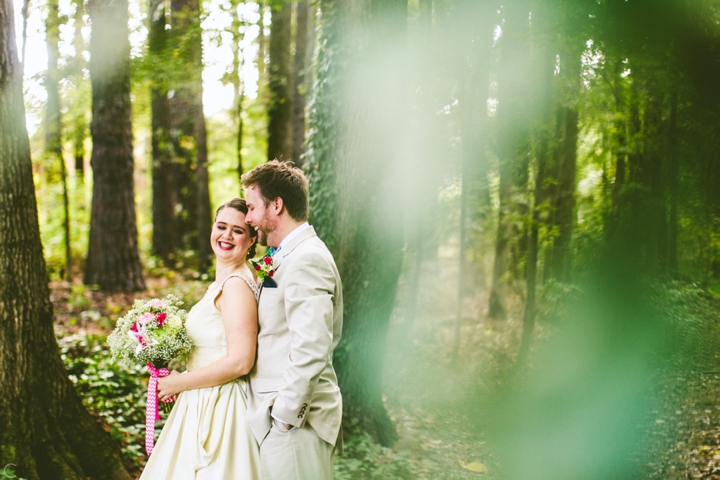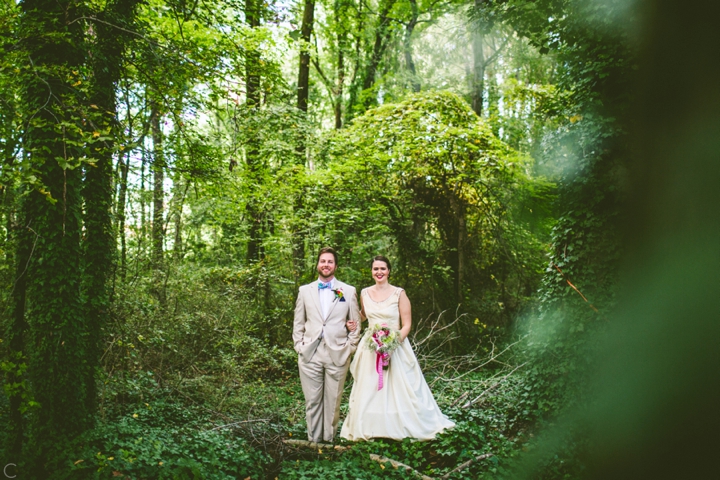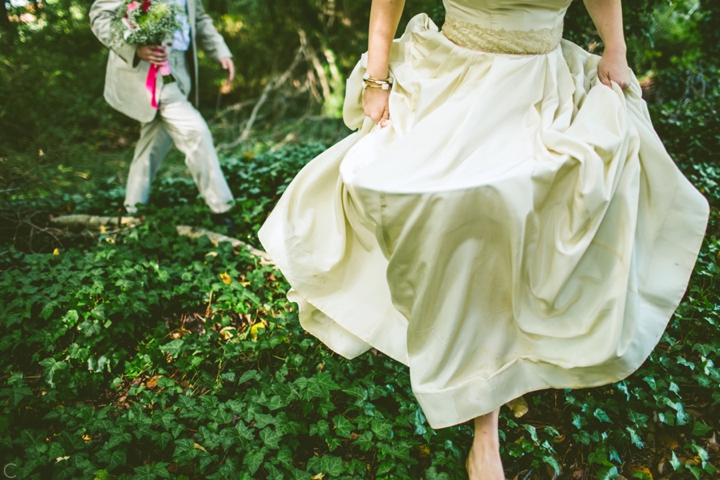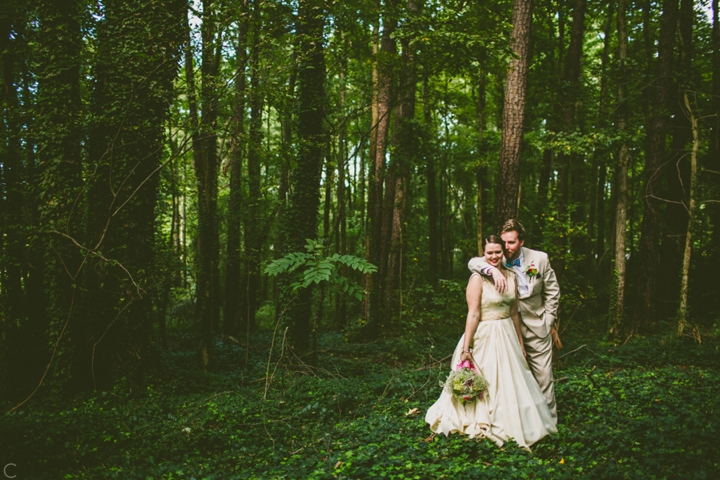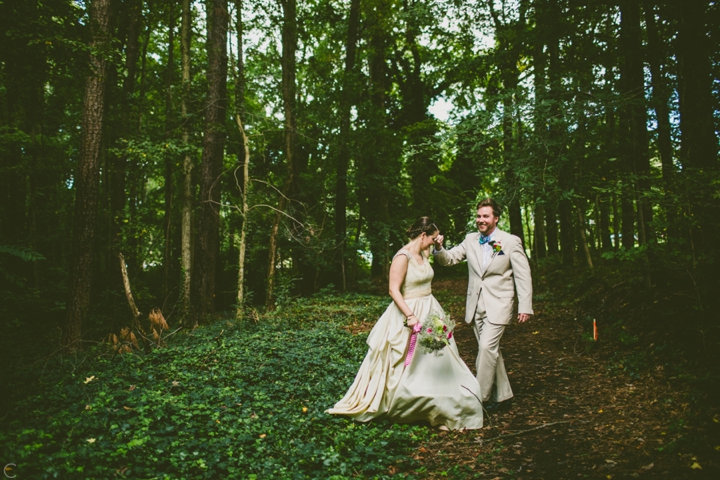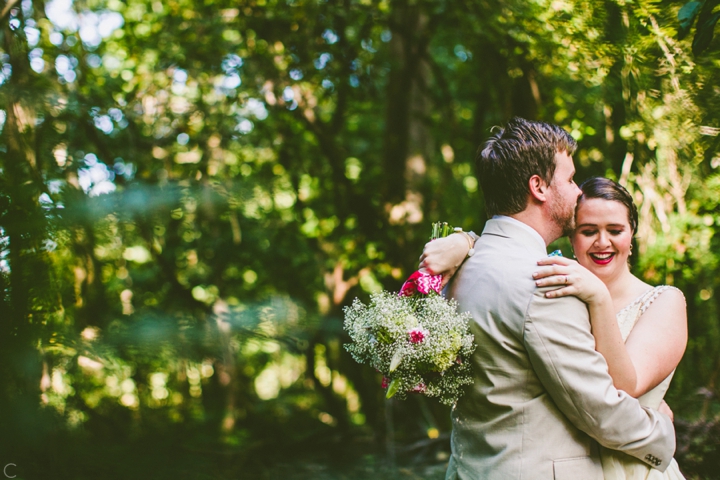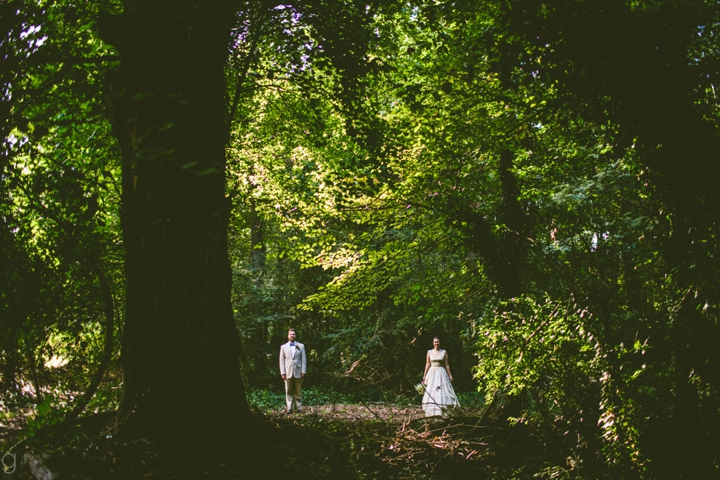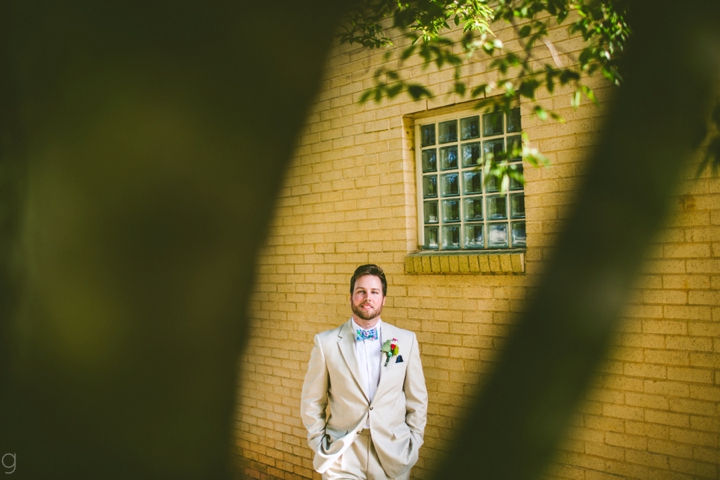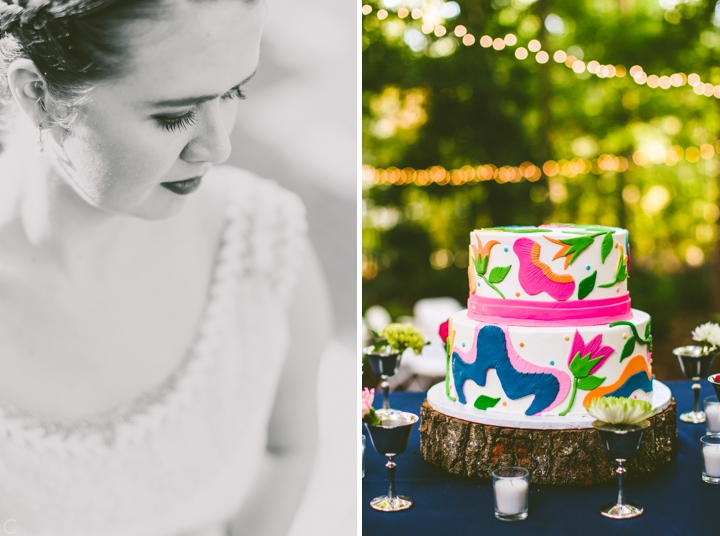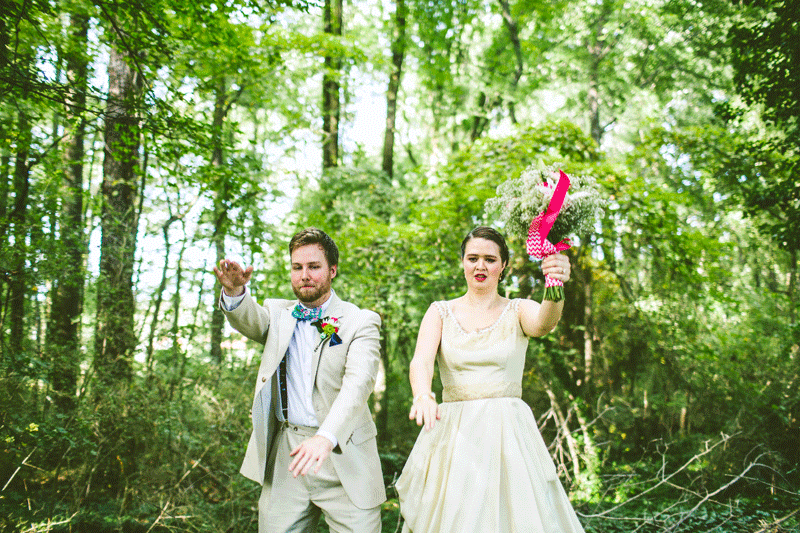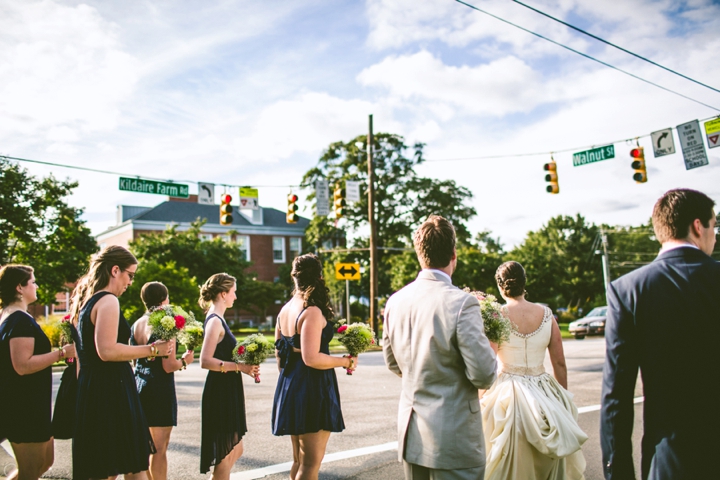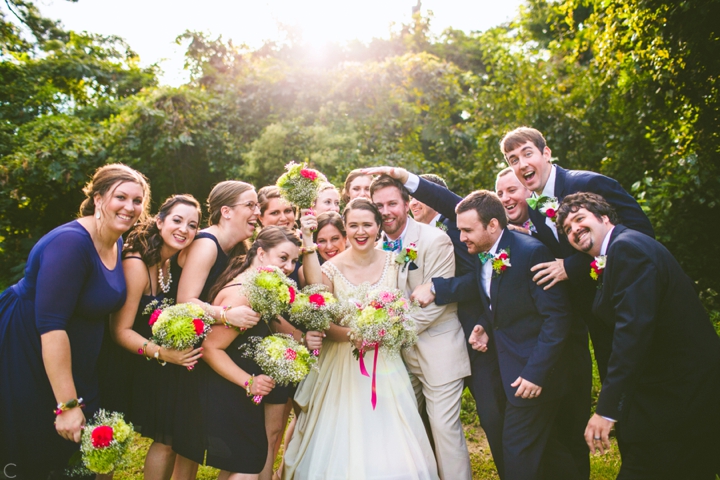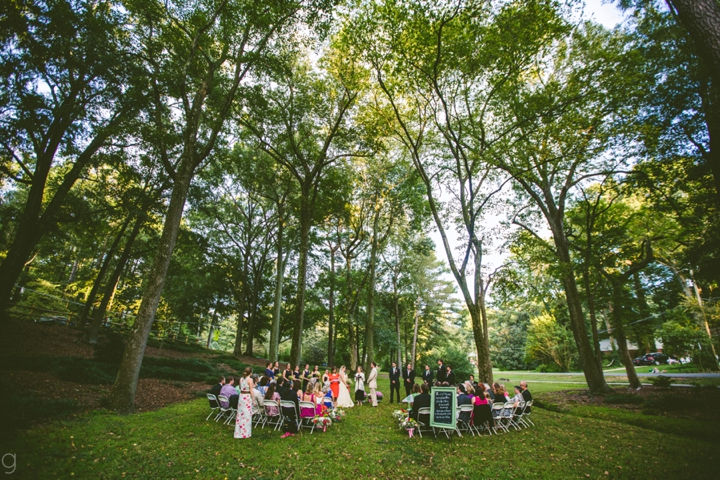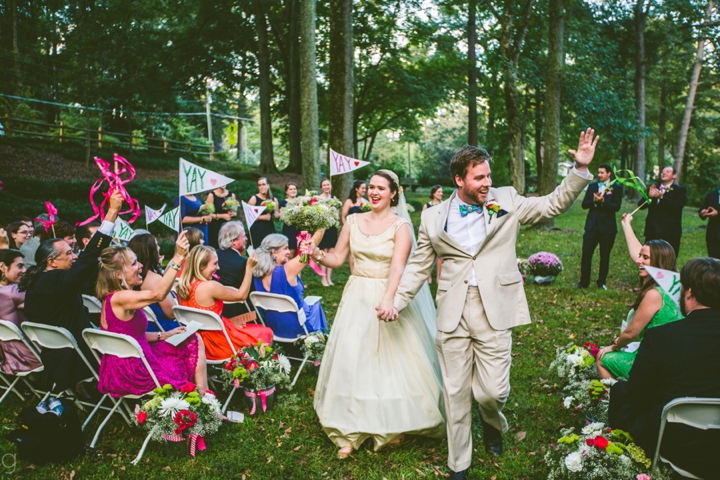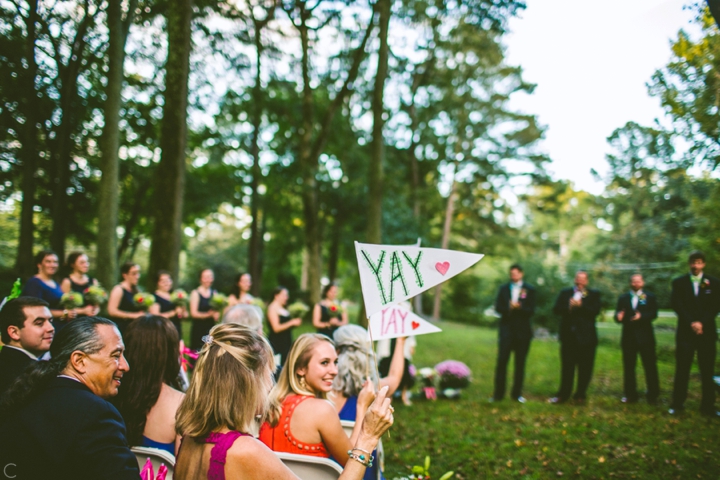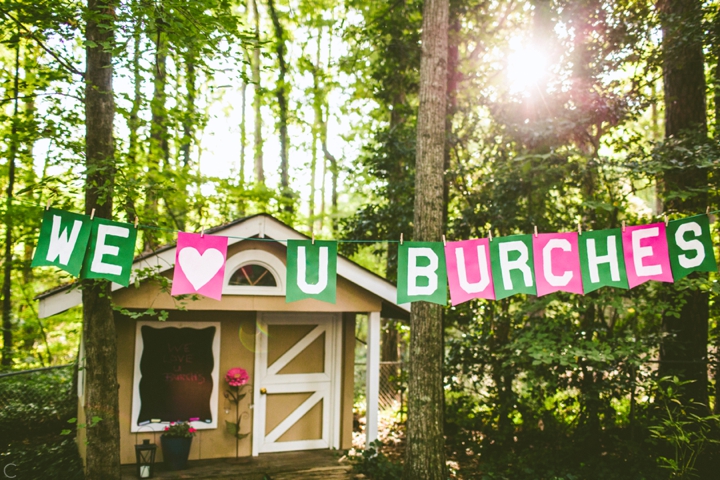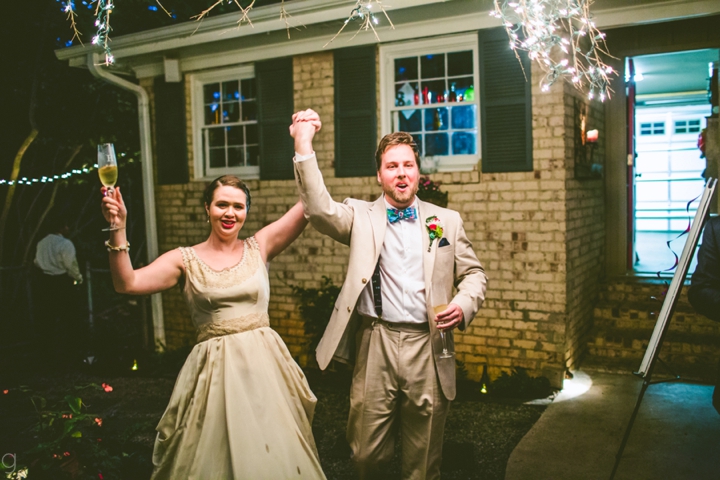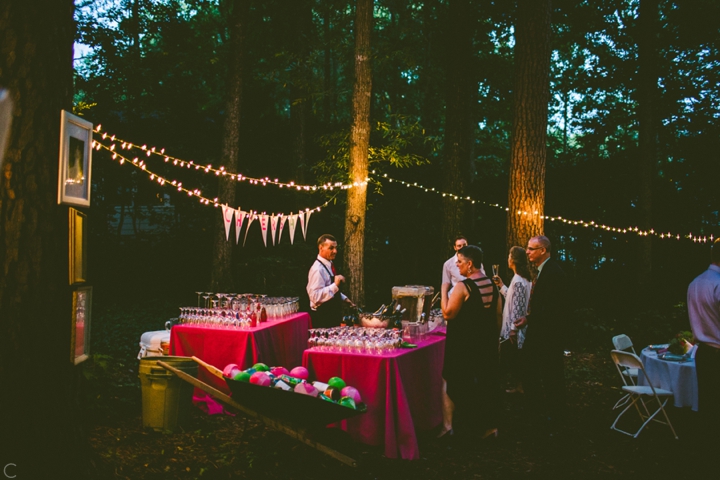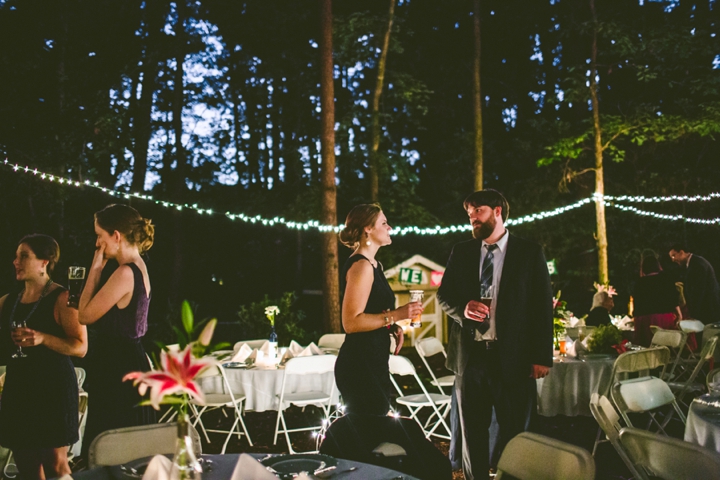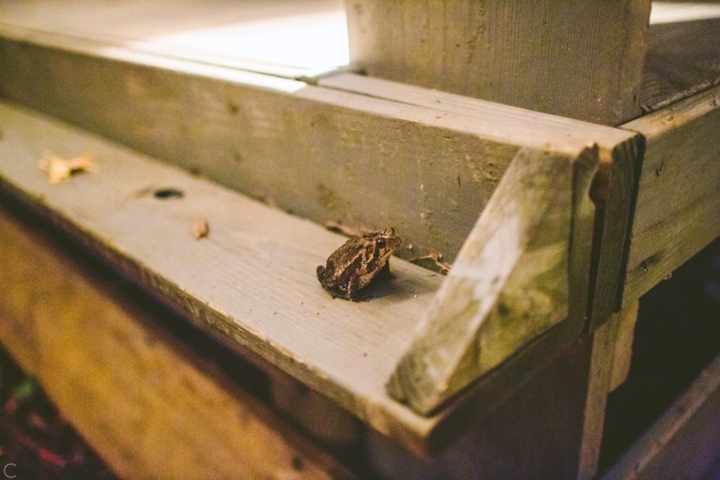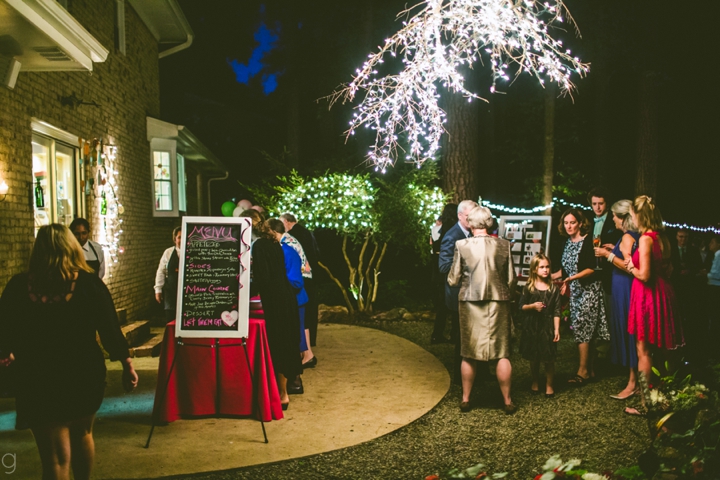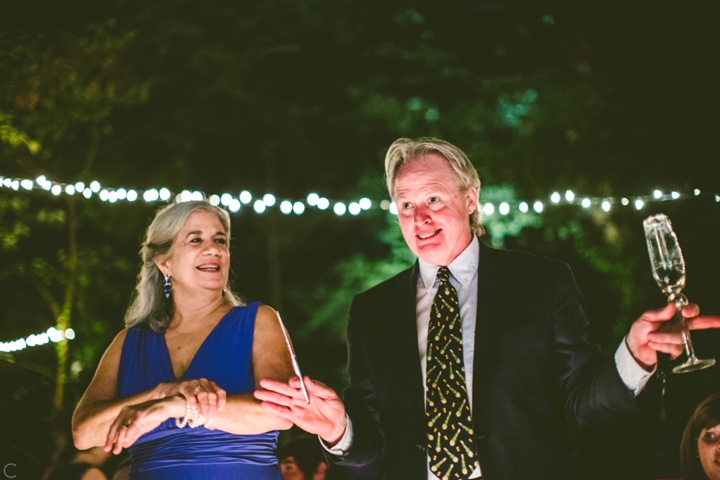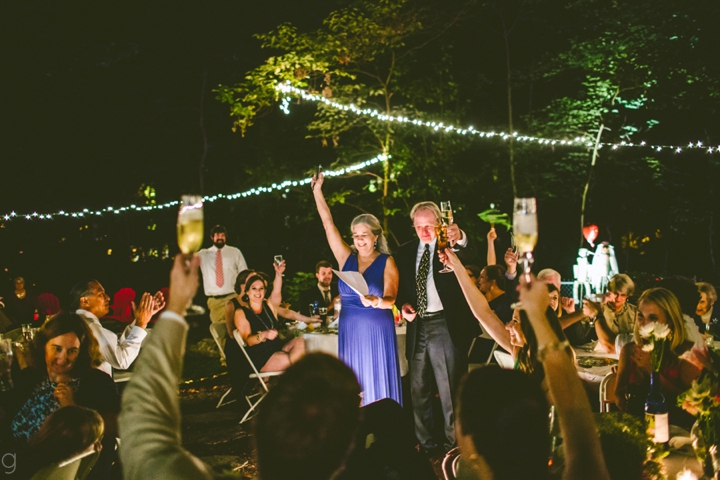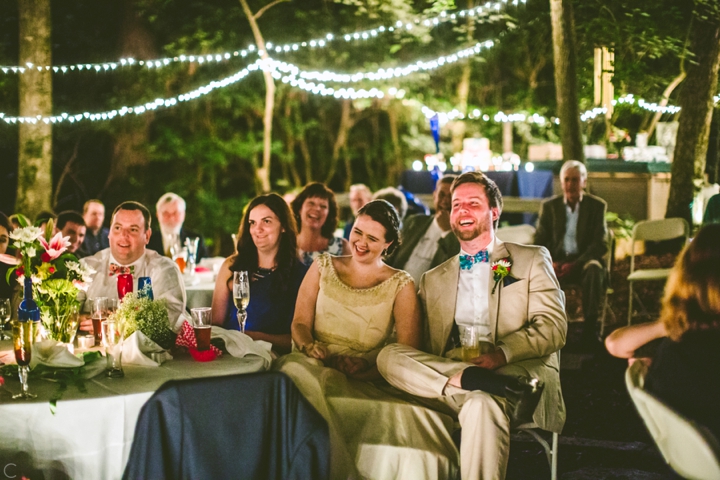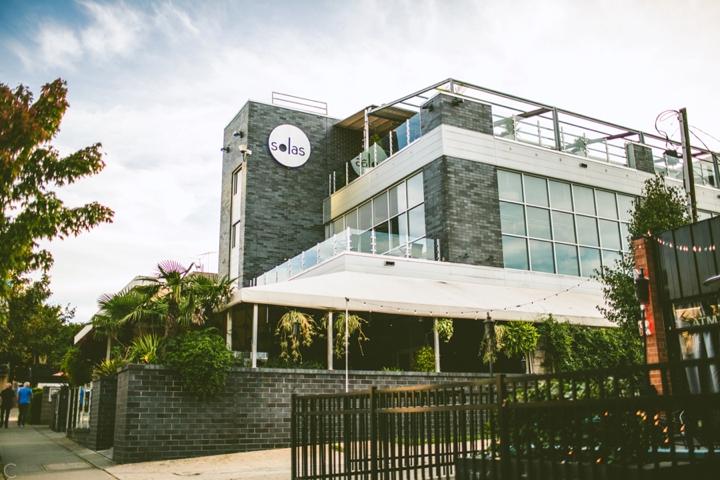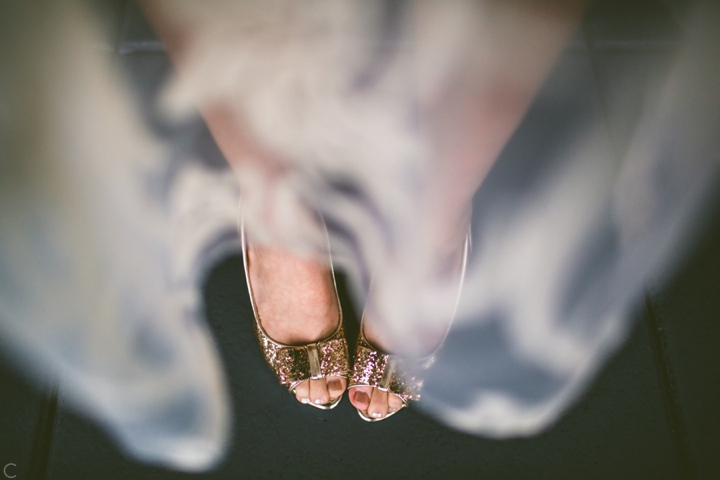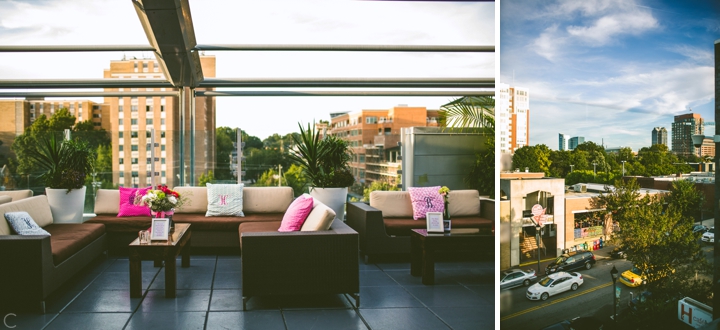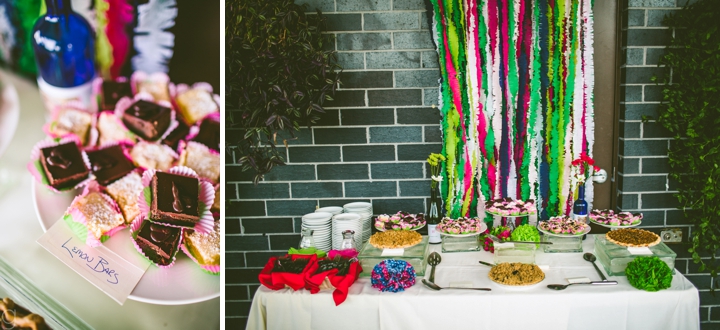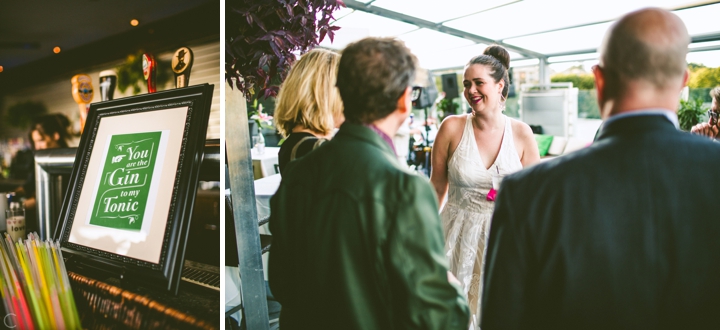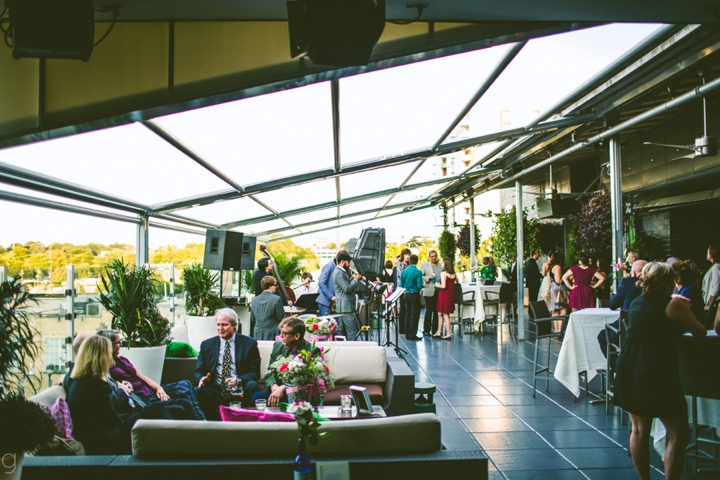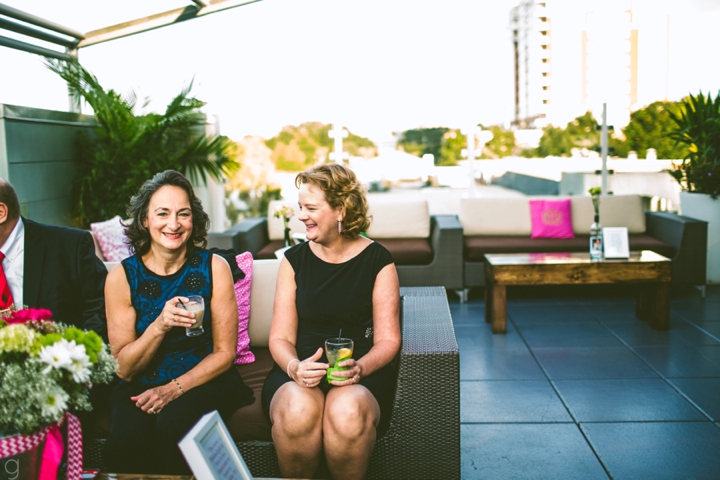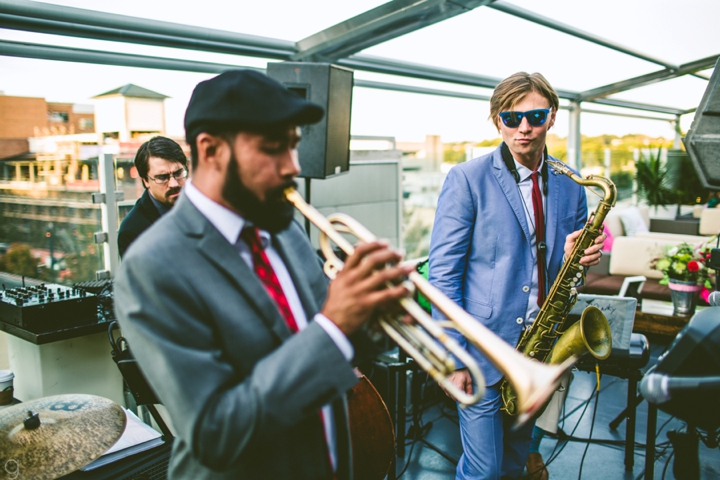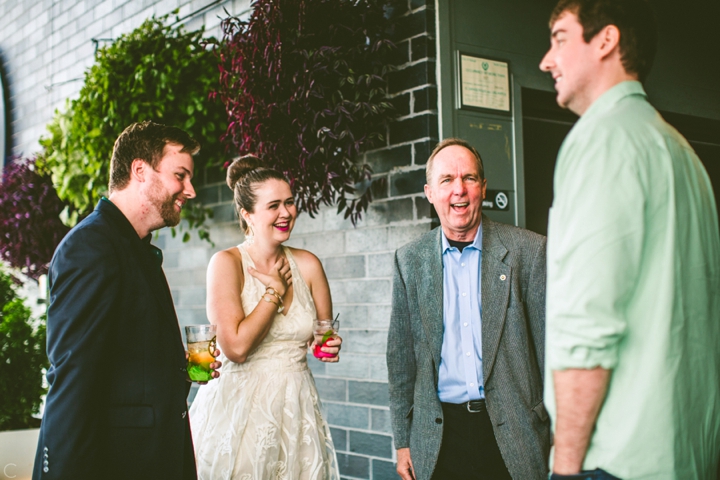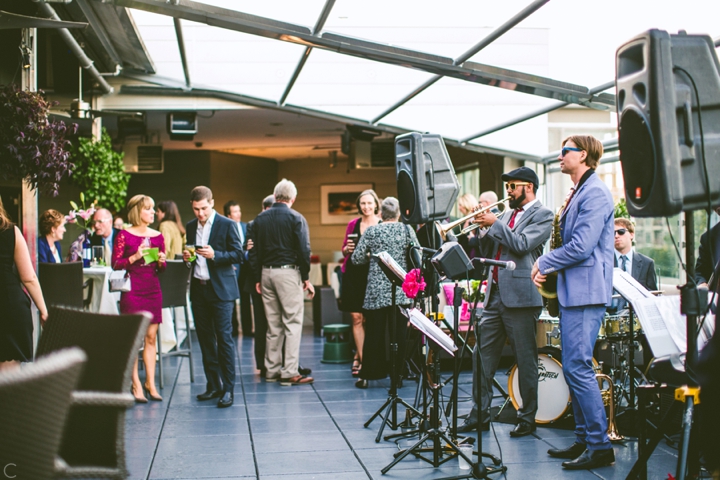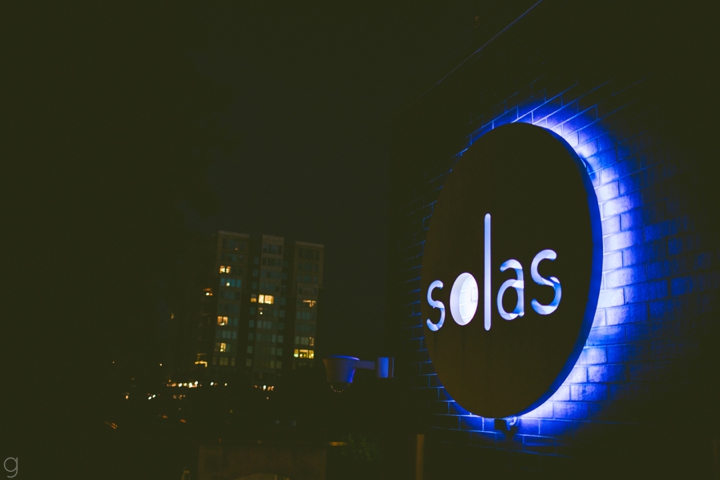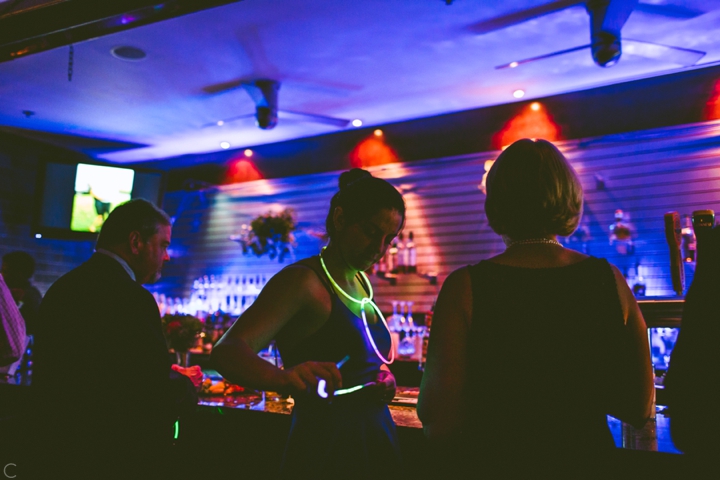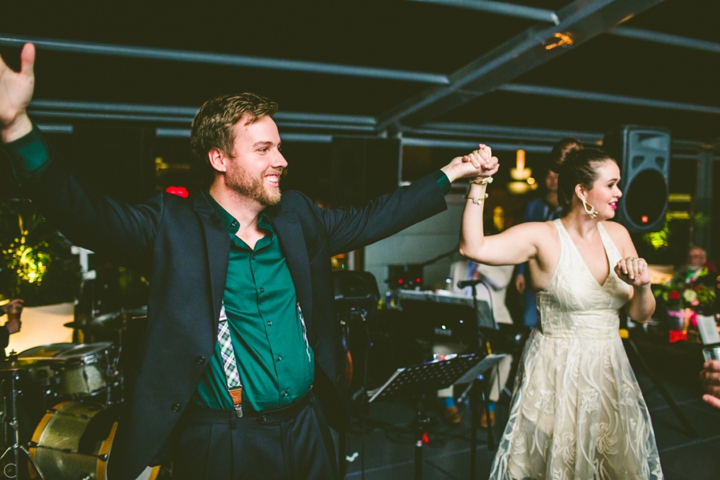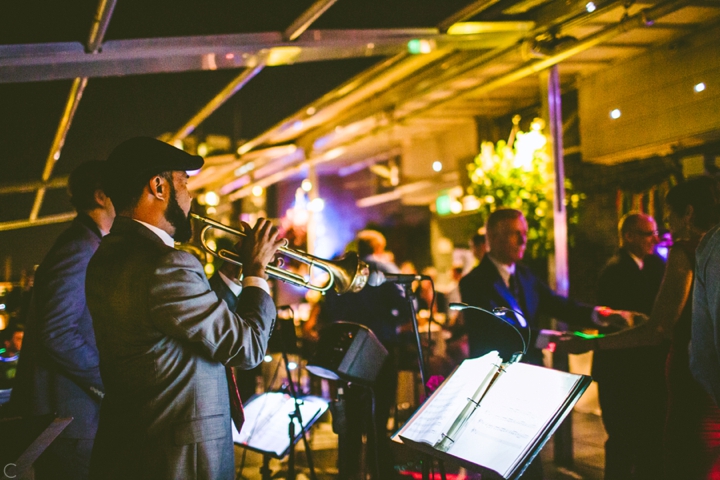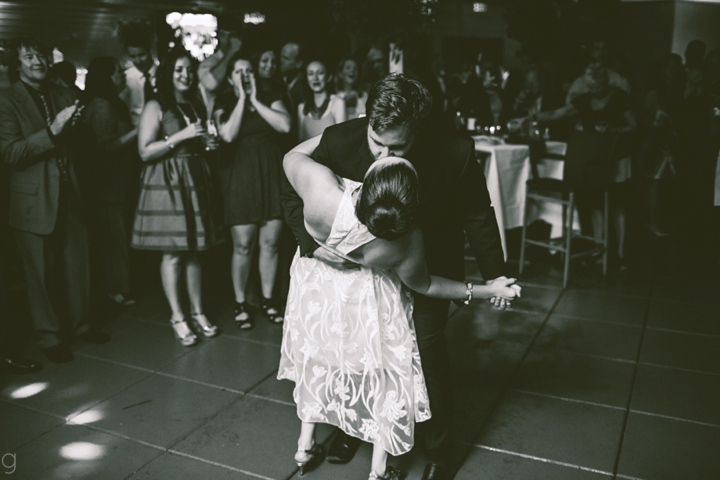 Date: September 26 and 27, 2014
Ceremony Venue: Heater Park // Cary, NC
Reception Venue (Night 1): Backyard // Private Property
Reception Venue (Night 2): Solas // Raleigh, NC
Hannah's Occupation: Clinical Research
Harrison's Occupation: Global Business Intelligence
How You Met: At a party. He thought she was Asian; she was not. Luckily it still turned out ok :)
Interesting Fact: The bride went to the hospital on her bachlorette party because she fell down 2 stairs and knocked herself out.  The groom has impeccable coordination.
Honeymoon Destination: Beach now, Australia/New Zealand later.
Vendor Credits: Officiant – Linda Rhoades | Band – Peter Lamb and the Wolves | Classical Guitar – Mac Ogden | Cake – Blue Moon Bakery | Caterer – Thrills from the Grill (Friday night) and Solas (Saturday night) | Hair/Makeup – The Hair and Face Lounge | Coordinator – Gretchen at RedBird Events | Muralist – Sam Ogden