so…
i'm admitting defeat!
a while ago i started a section of my blog called why 365? as a challenge to myself to take a post a photography every day. this has thoroughly kicked my butt by day 90 and i've failed miserably. i've realized that, although there are people way busier than i am posting 365 blogs, i'm just too busy. there's a lot to running a full time business and, when i'm not shooting weddings or having weekend or evening shoots, i like to limit my "work" hours from 9-5.
i respond to urgent e-mails or calls after 5, but other than that, i put it all aside to wait til tomorrow morning. this allows me the evening to relax and not run around doing business-y things while my fiancé sits around and watches sports center by himself. however, i've found with the 365 blog that i constantly put it off because there are other more urgent matters to usually be dealt with during 9-5…so i'm still running around, taking pictures, uploading them, editing them, and blogging about them at night…and i'm just not cool with it. i'd like to see my boy…and my cats.
so, this is the end of the 365 blog. kudos to those of you who also have full time businesses or jobs and do this! i can't stand the feeling that i have to do something immediately that i don't really have to do…like blog. :)
HOWEVER! i am still going to try to blog every day…but not calling it "365" and relabeling it "personal" allows me to miss a day or two and not feel like i'm missing a dire deadline. :)
so don't worry, i'll still be here! every day! mostly! except when i have way too much to do! then i'll only see you every other day or so!
it's not you, 365…it's me.
xo.
****
in other news, a pretty killer storm cloud hovering over geoff's soon-to-be-rain-delayed baseball game yesterday.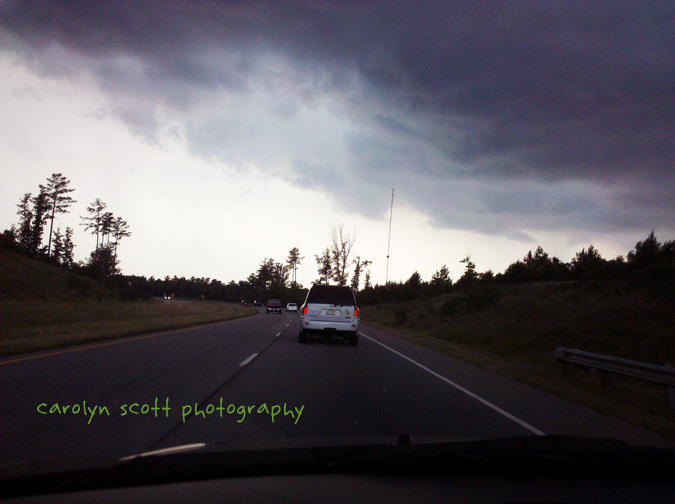 taken with the droid.