if you're looking for a fantastic jazz pianist in the raleigh area for your wedding, jason is totally your man. we might be a little biased (he's our ceremony musician!) but take our word for it. we're having a bit of a… *ahem*…interesting wedding…and wanted the music to fit the bill. we scoped out a couple of different options, but always came back to using a piano. there's a piano at artspace as well, so it's pretty much perfect. but then we really didn't want traditional piano music. and we looked for a long time trying to find someone who could play something other than traditional classical pieces.
jason is a local music teacher (bonus cool points for one current teacher and one former teacher teaming up!) and genuinely offered to play just about anything for our wedding. we wanted jazz background piano, and he was all over it. but more importantly, he learned how to play a specific song that we wanted for my aisle walk. and while that's totally under wraps right now until our wedding, let me just say that we are thrilled! not only is he totally open to playing anything, he can play anything…and that's awesome. seriously…highly recommended, folks. a good guy. here's his interview!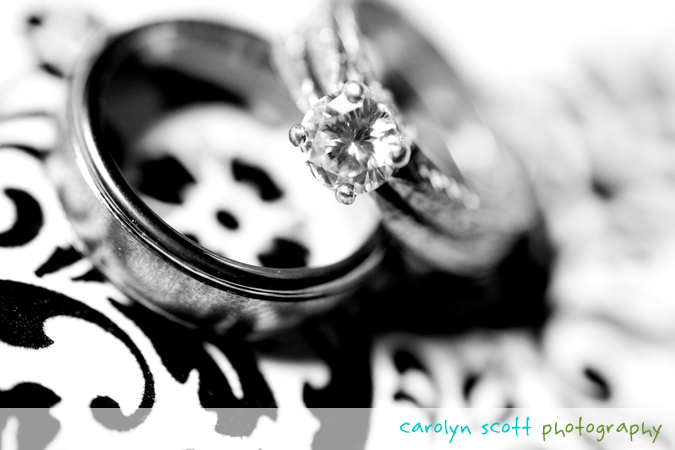 jason campbell
raleigh/durham/chapel hill ceremony musician: piano
j_rcampbell@yahoo.com
1. What inspired you to first start playing music for wedding ceremonies?
The first time I played at someone's wedding, it was actually a favor for a friend. The wedding was coming up soon and she still didn't have anyone to handle the music. I offered the music as my wedding gift. She and her now-husband were really relieved to have one less thing to stress about and they were both so grateful. I was honored to provide that relief and comfort.

2. Do you have a specific list of songs that you'll play, or do you work with the couple to create a custom list?
I have a binder labeled "Wedding" that contains standards like Bach's "Jesu, Joy of Man's Desiring" and "Trumpet Voluntary," and I can pretty much play "Canon in D" blindfolded by now. Most people want at least one piece of music that really means something to them and I'm happy to learn a new piece for the occasion or suggest my own ideas if they're not sure.
3. Do you attend rehearsals for the ceremony to make adjustments in the timing?
Whenever possible. Most people don't think about things like how fast this song should go or how long it should take until they actually hear it, and I really don't want anyone's great-grandmother to trip down the aisle because she had to rush to the tempo of the music.

4. What genre of songs do you typically play for the guests while they await the ceremony?
Music from the Impressionist Period, like Debussy and Ravel. It was designed for weddings. It's so melodic and ethereal, I think it really helps set up the ambiance.

5. What is your personal favorite genre of songs to play and why?
Jazz! Yes, I'm one of those people that has an unwavering love of it. Jazz is the only type of music that truly captures the moment it's in. I could go on and on here, but to sum it up, I just can't play jazz without feeling uplifted.
6. Have you ever worked with other musicians during a ceremony?
Frequently. I've accompanied both singers and instrumentalists including clarinet, guitar and string quartet.
7. If the couple has no ideas for specific music choices, how do you go about deciding on what music to play?
In these cases, I usually go to my standards notebook and make a lot of suggestions. I also try to draw that unique song out of them. A lot of times they just don't think that a simple piano version of their song can be arranged when it's usually little trouble at all.

8. Do you let the couple hear the selections before the ceremony?
Of course. I'm always looking for feedback and I want to make sure that the music suits what they have in mind.
9. What is the most unique piece of music that you've played for a ceremony?
I have two, one really meaningful, the other hilarious. When my brother got married last fall, I played/arranged a version of "All You Need is Love" for string quartet, piano, and voice (my little sister sang). The runner-up would be when I played "Linus and Lucy" (the Peanuts Theme) as the recessional while the wedding party did the "Snoopy Dance" down the aisle.
10. What is your favorite thing about playing live music for weddings?
I like being a part of the celebration, even if it's for two complete strangers. Especially for complete strangers. I get to meet people that I would have otherwise never met on one of the best days of their lives and help shape their memory of that day in a small but meaningful way. It's quite a privilege.
**yay! thank you so much, jason, for taking part in the interview! we are so ecstatic to have found you for our own wedding and i hope to work alongside you at someone else's wedding soon! :)