Deb and Carey's initial e-mail to us simply said this: "Photograph our wedding & help fight off the Walkers if they attack the farm."
Obviously we loved them right away and were thankful that someone was able to discern from our website how awesome we are at fighting the undead. Thankfully we didn't need to use our zombie-fighting training techniques that we skillfully honed up all the way to their wedding on their actual wedding day, but we were certainly prepared and absolutely willing to accept the task head on. Unfortunately, while there weren't zombies, there were an outrageous amount of grasshoppers. And while we love grasshoppers dearly (we actually do), they were magnetically drawn to Deb's dress and a lot of them ended up inside the tulle. So while we didn't need to spend our time fighting zombies, we did spend a lot of our time trying to carefully save grasshoppers from Deb's dress (and save Deb from the grasshoppers). The wildlife at the house loved her (see bee attacking picture below) and we can't blame them because she looked amazing and they can DANCE!
We always envy people who can actually dance since Geoff and I shuffled around in about a 3×3 square for our first dance, so anything more than shuffling is super impressive to us. But Deb and Carey met at swing dancing class and can actually dance. Like, really, really dance. Like, twirling around all over the place and Carolyn ducking for cover by a table so she doesn't get kicked in the face kind of dancing. And so could almost everyone else at their wedding. It was like a crazy swing dancing convention. And then there were mini donuts! And milk! I've never sat down at a reception before and just drank a carton of milk, but I totally did at this wedding, and it was good. We love Deb and Carey and give them a big warm and fuzzy congratulations and thank them so much for allowing us to be part of their wedding and lives! (P.S. Yes, their cake topper is a cake topper inception).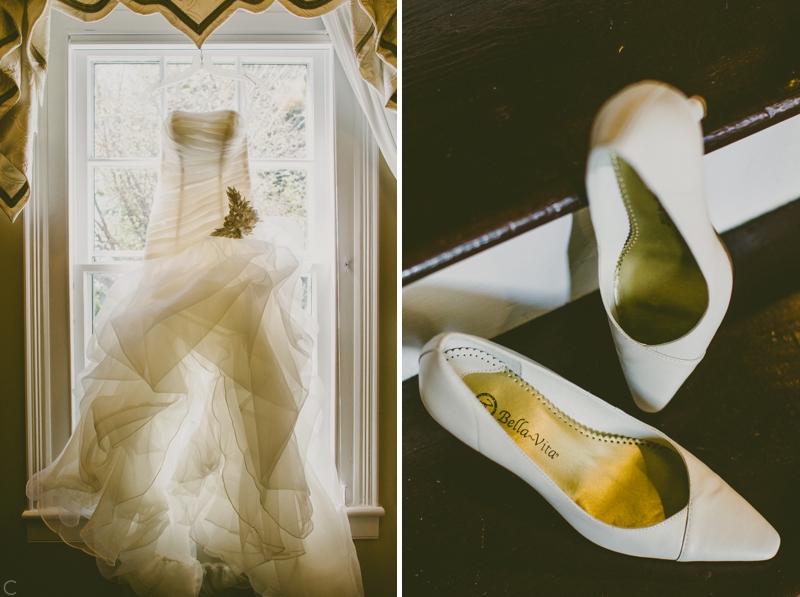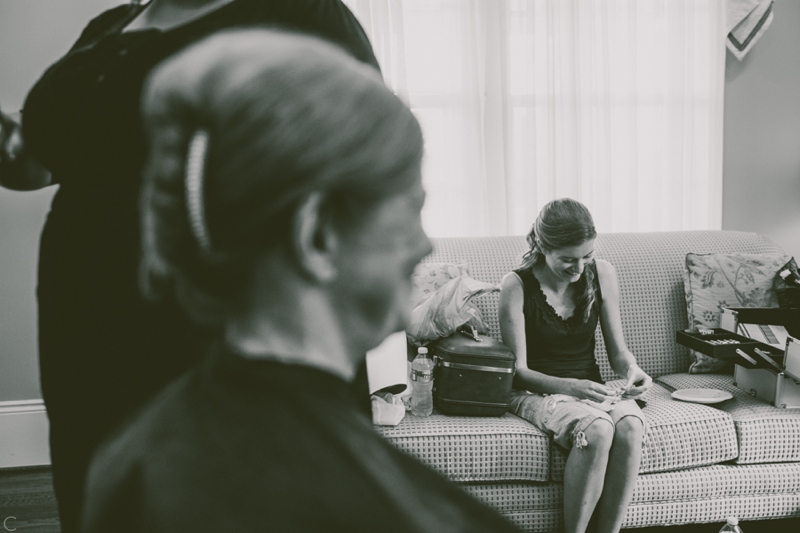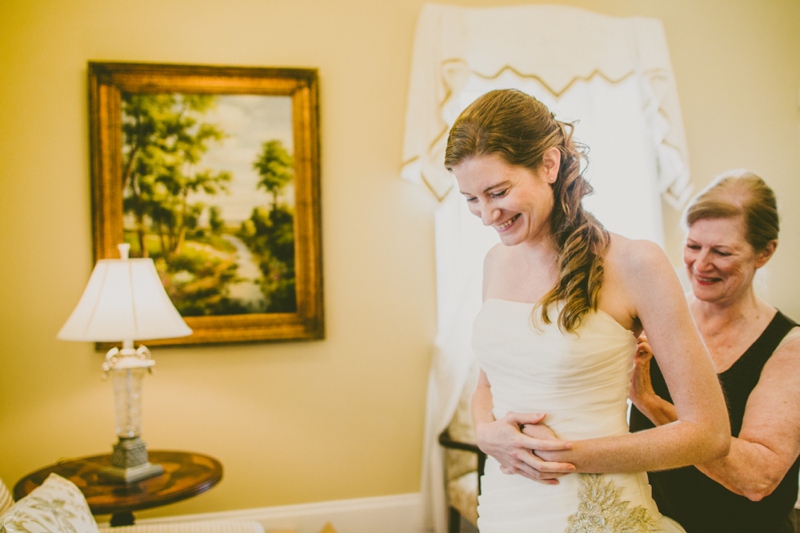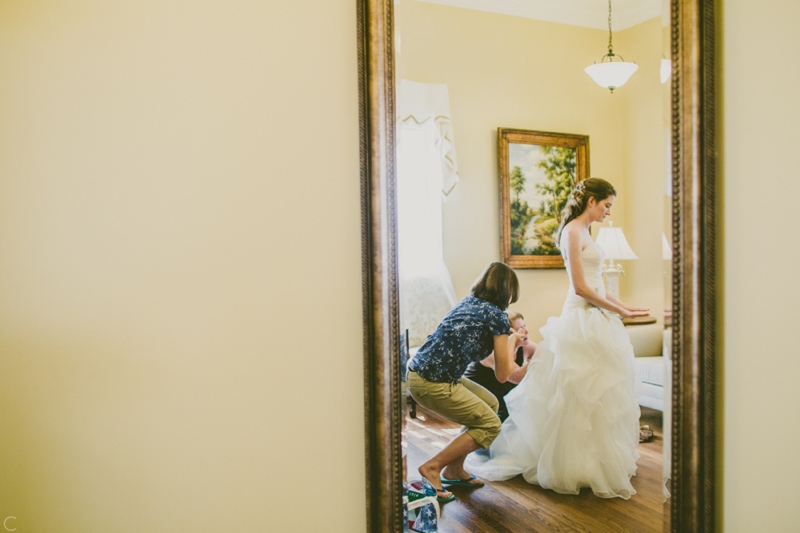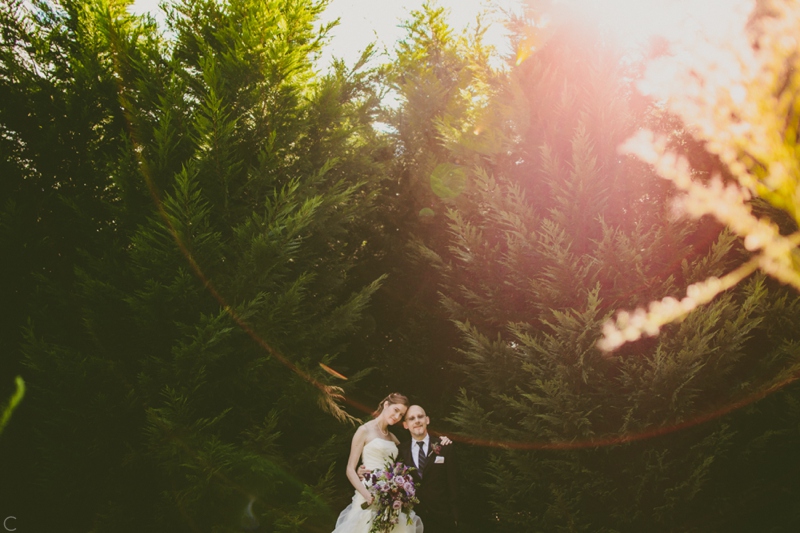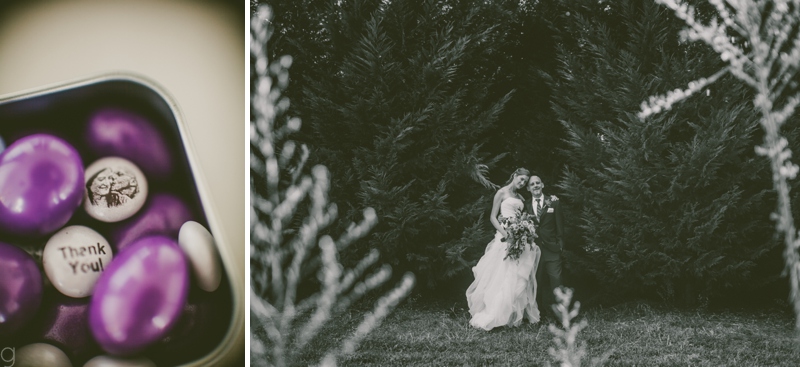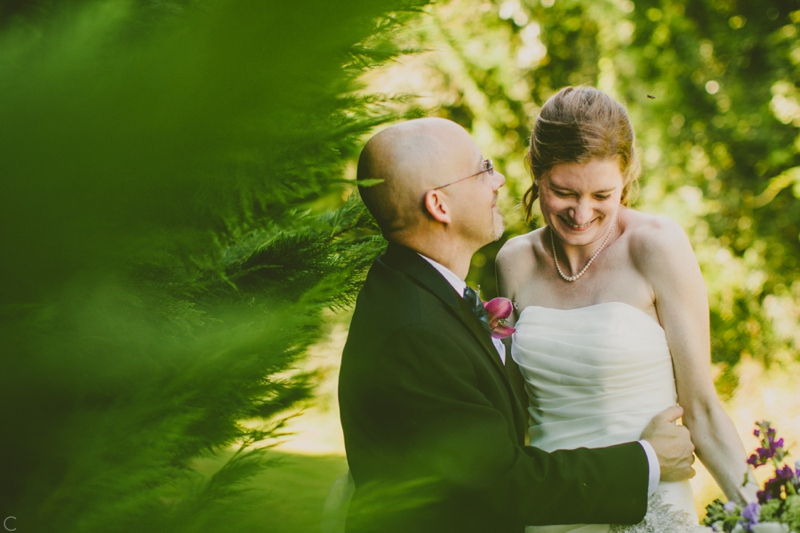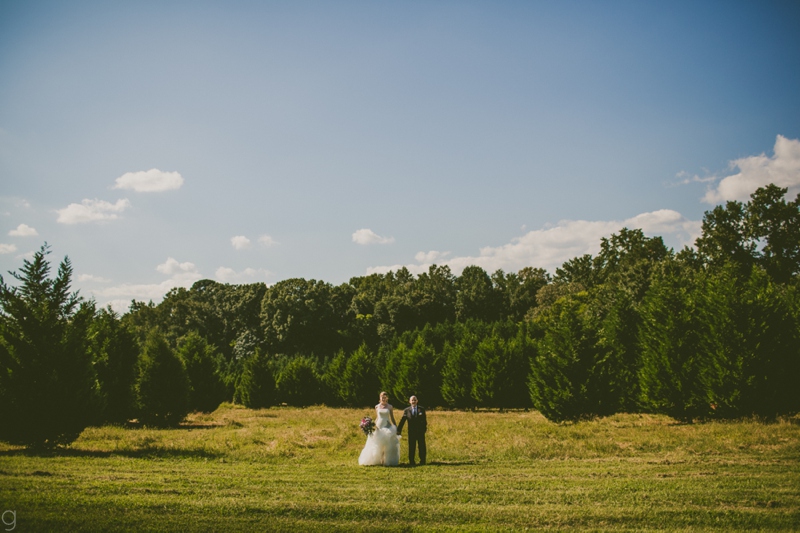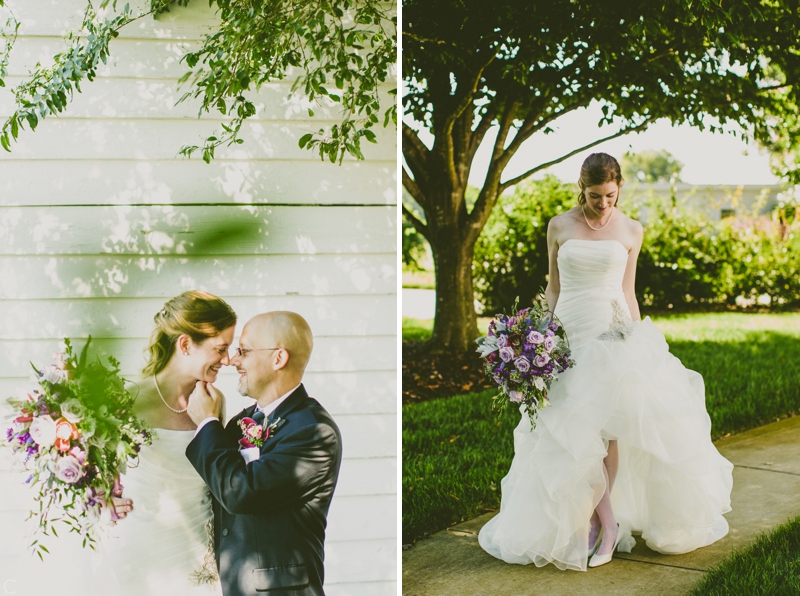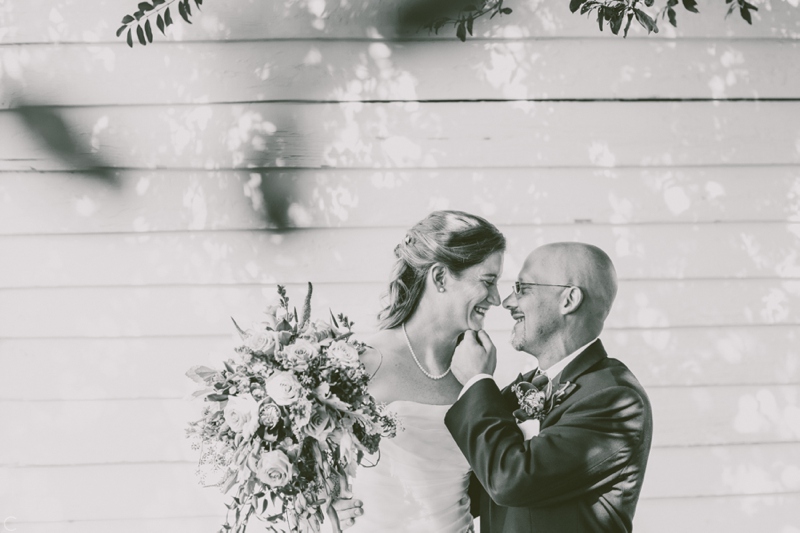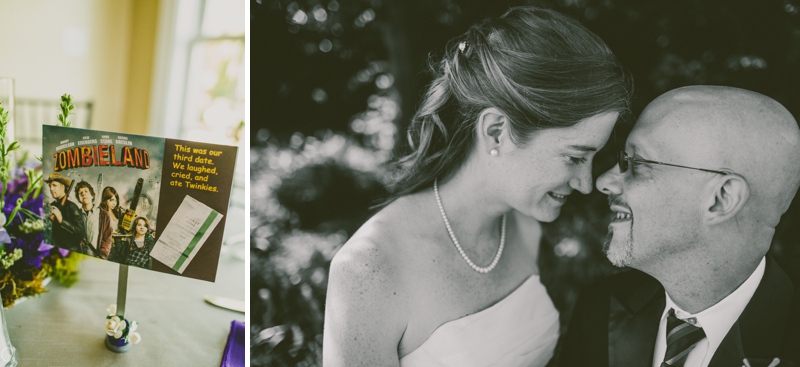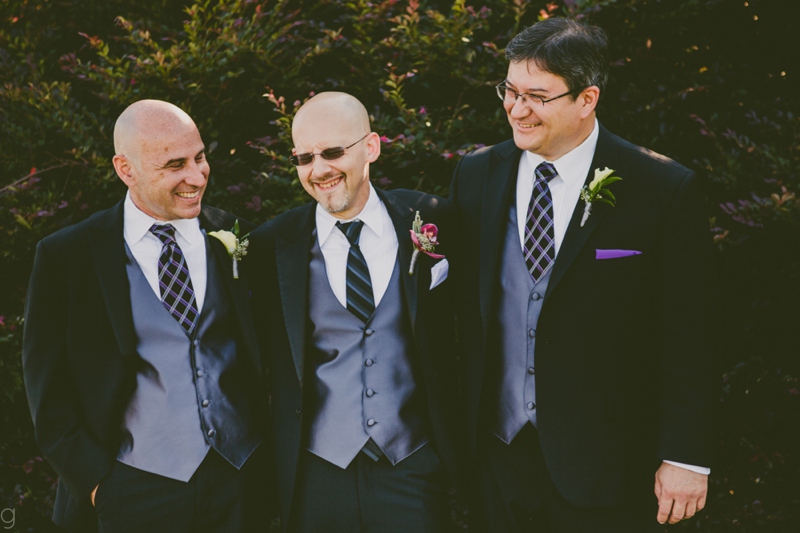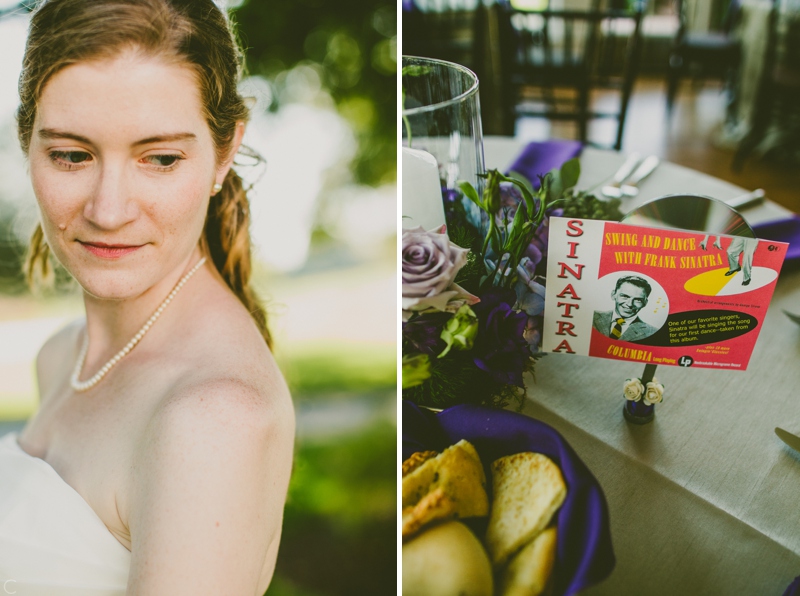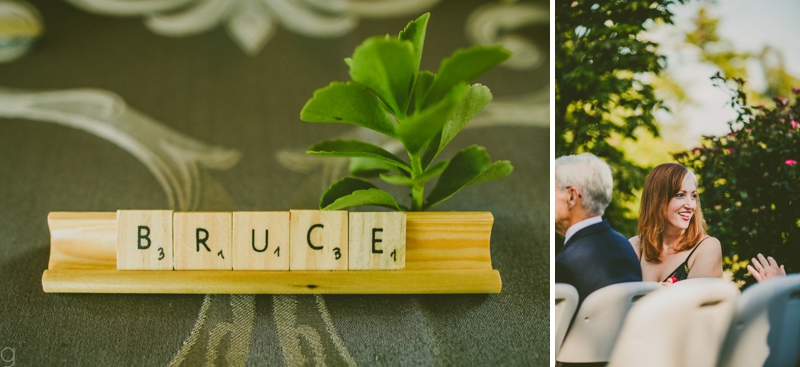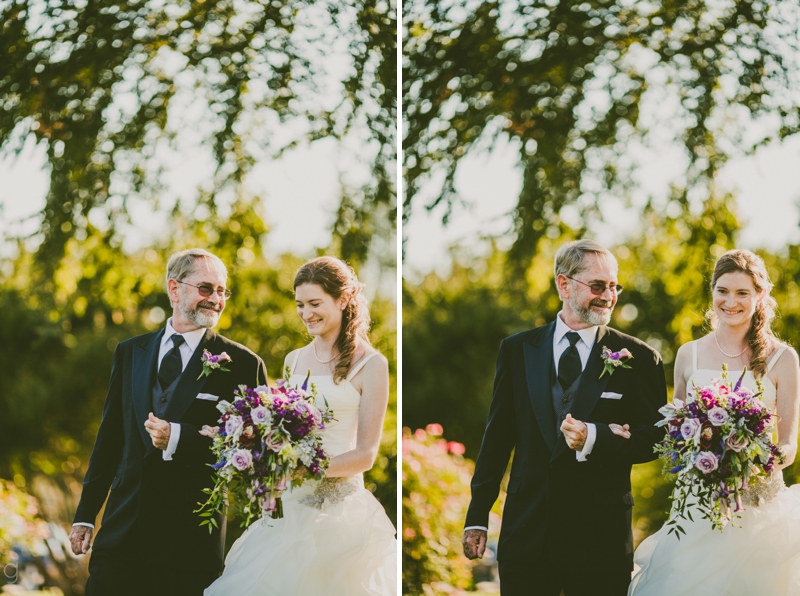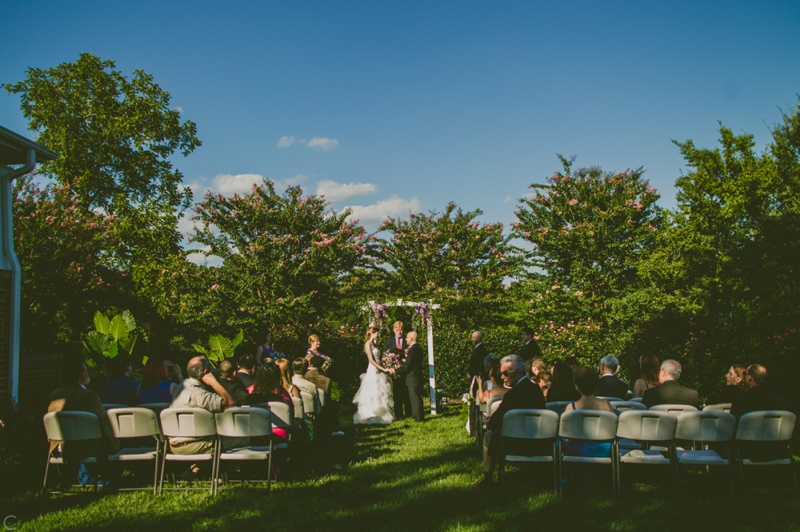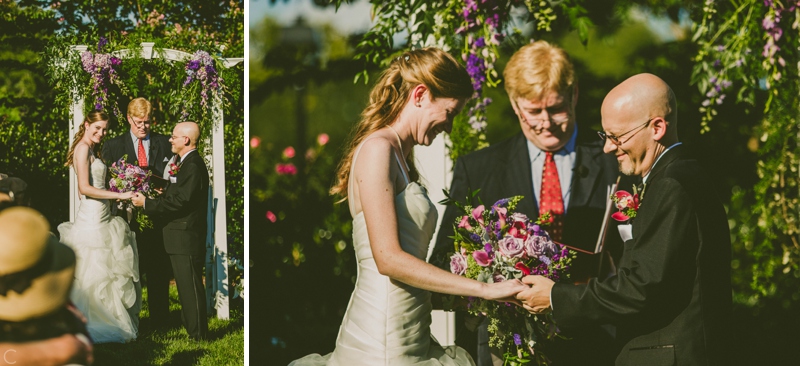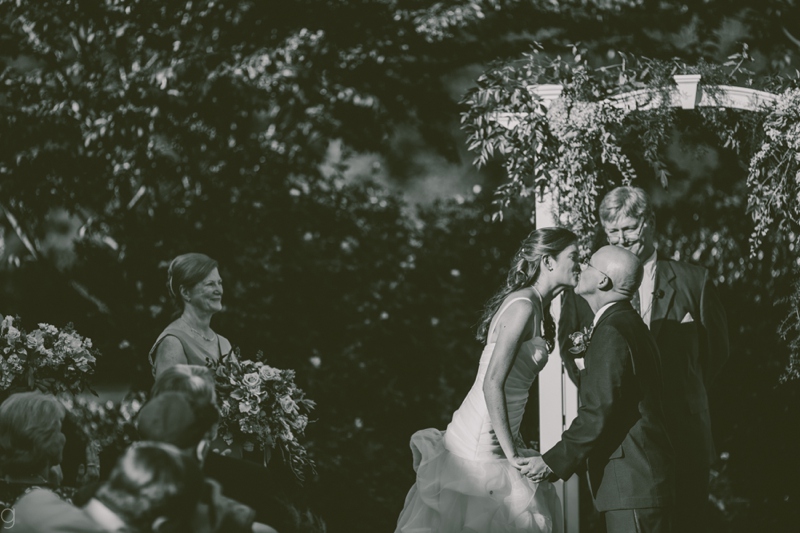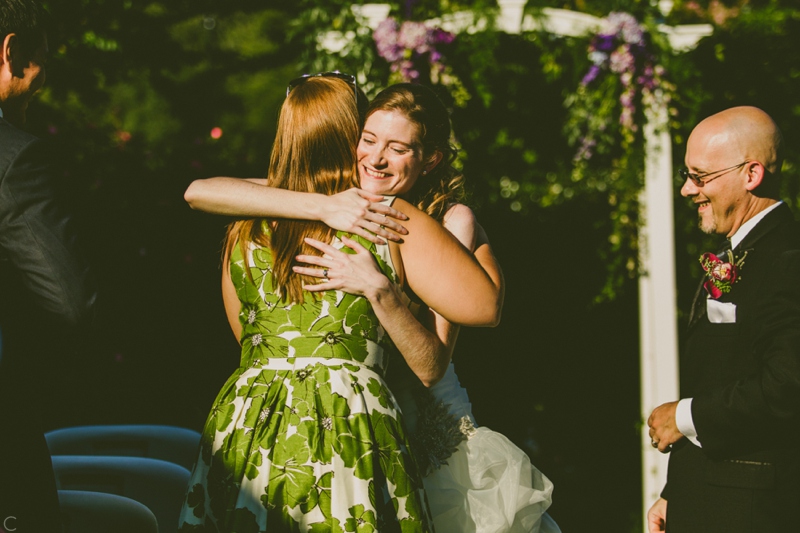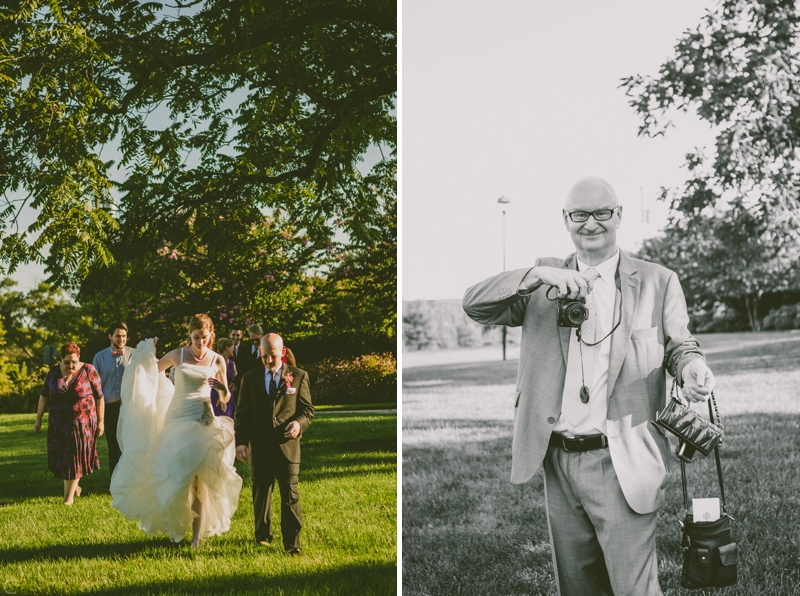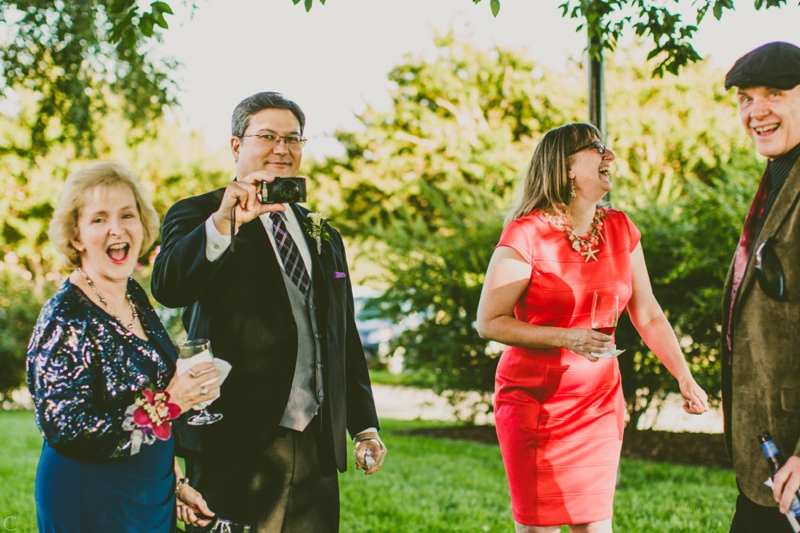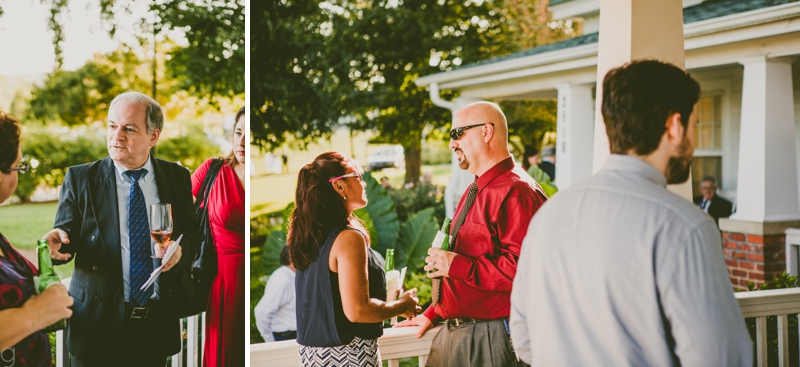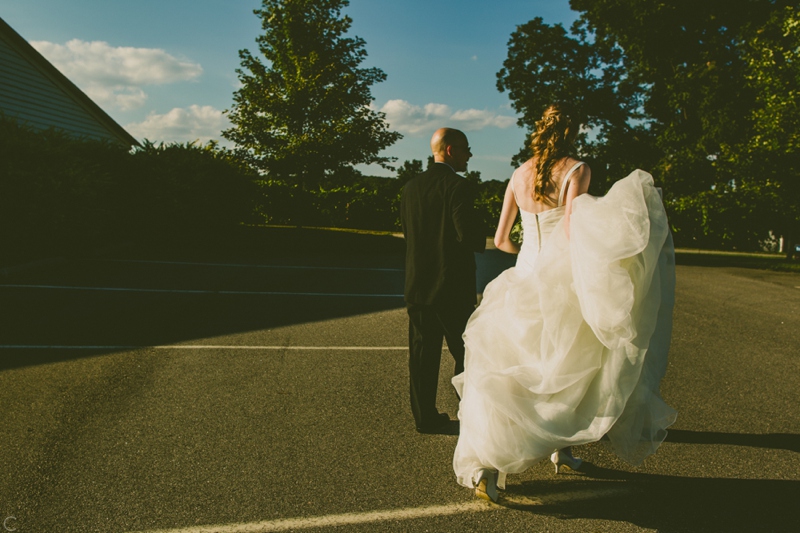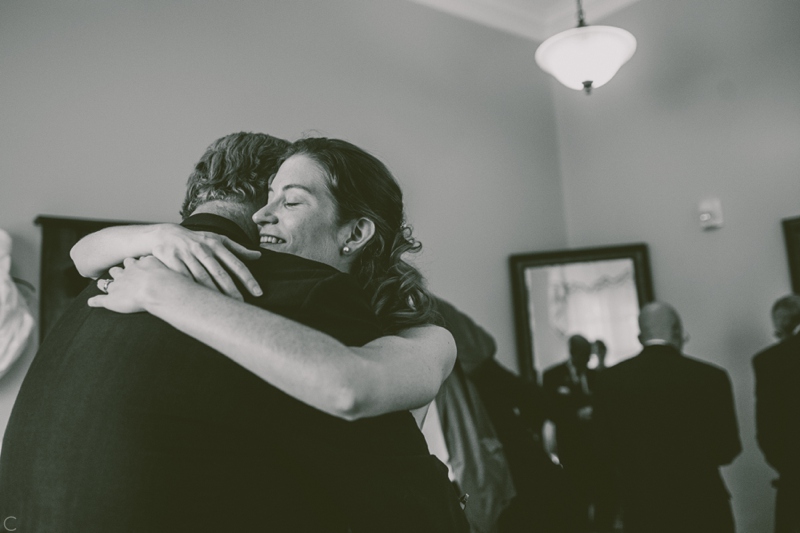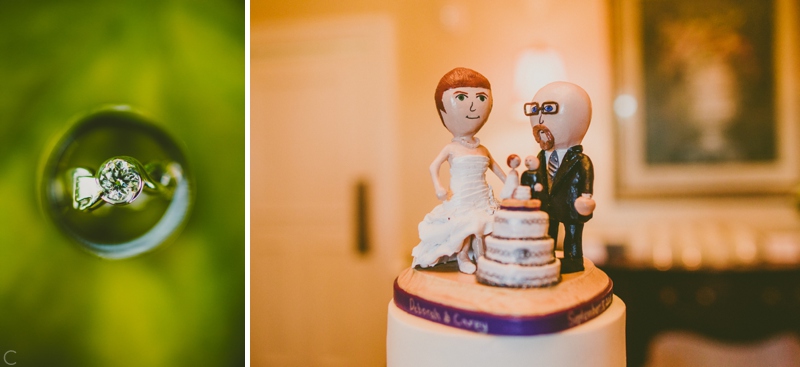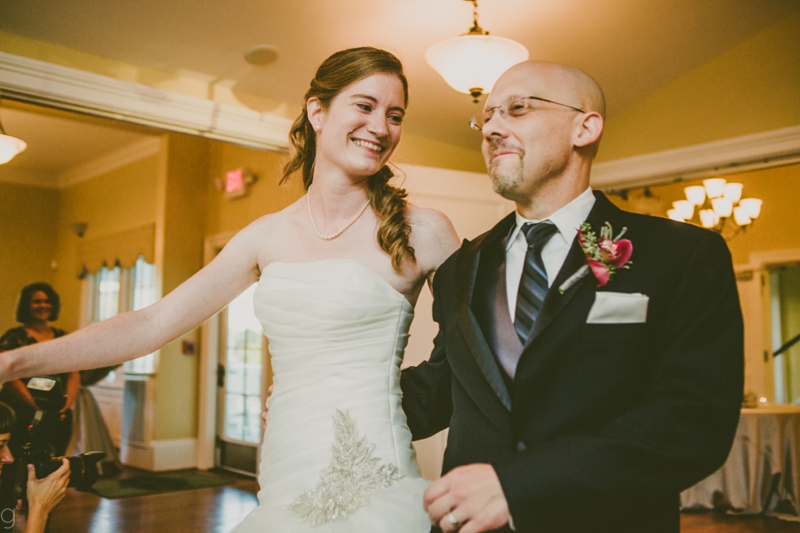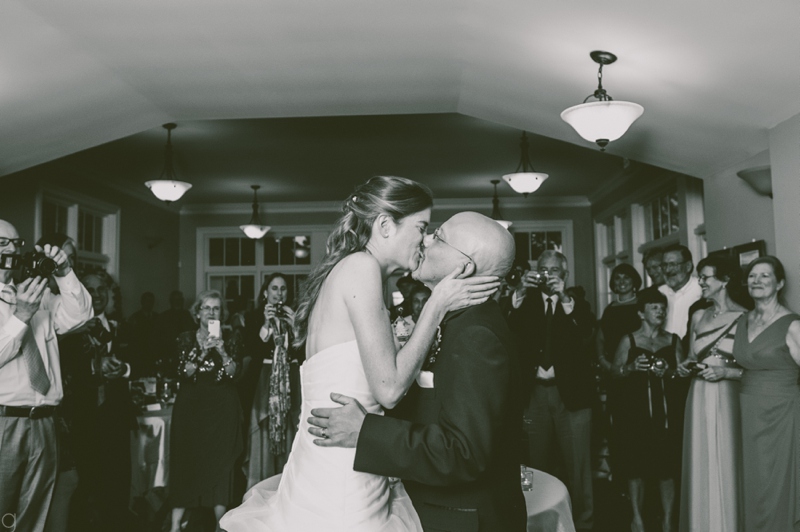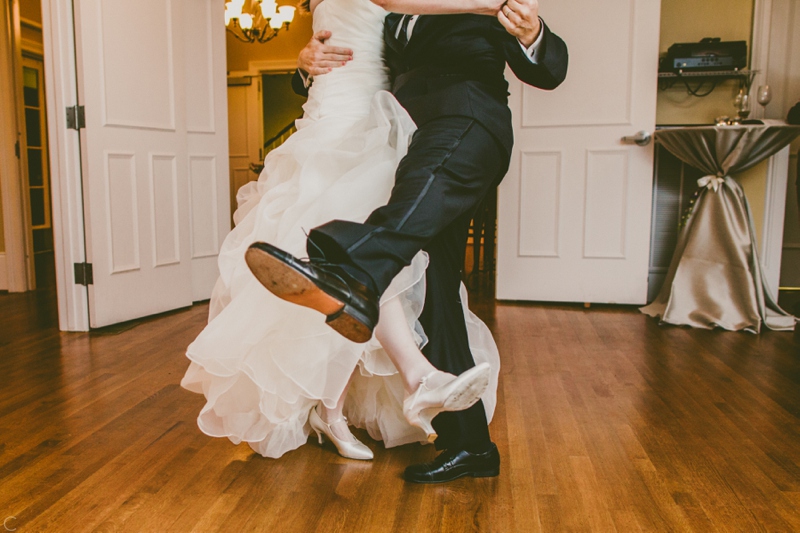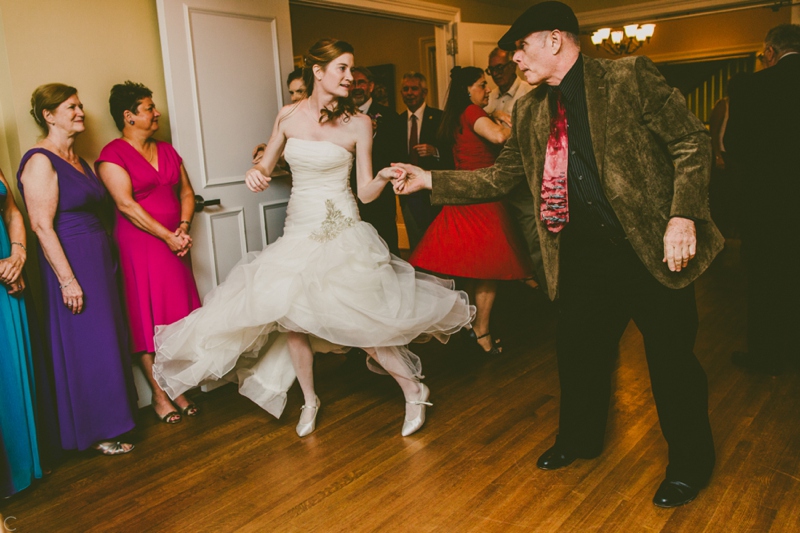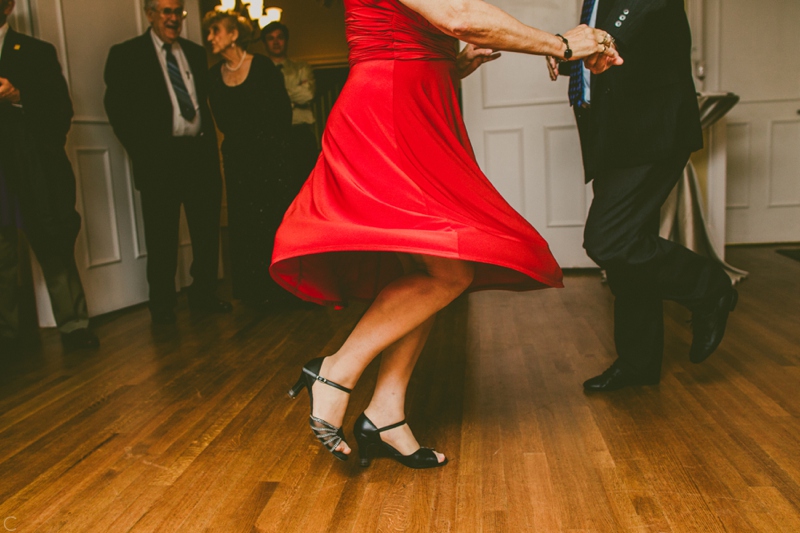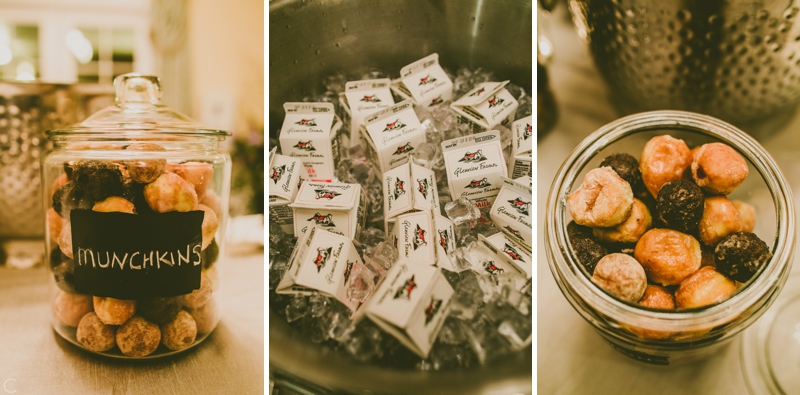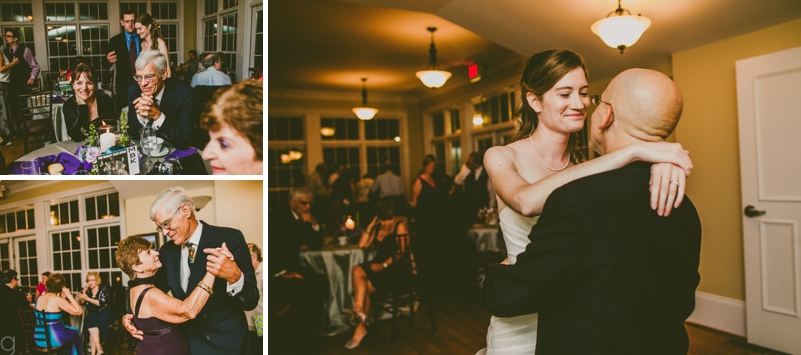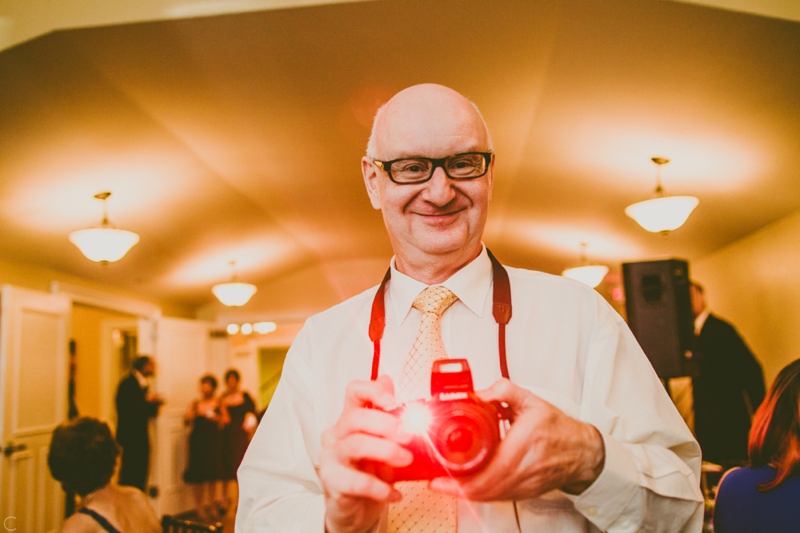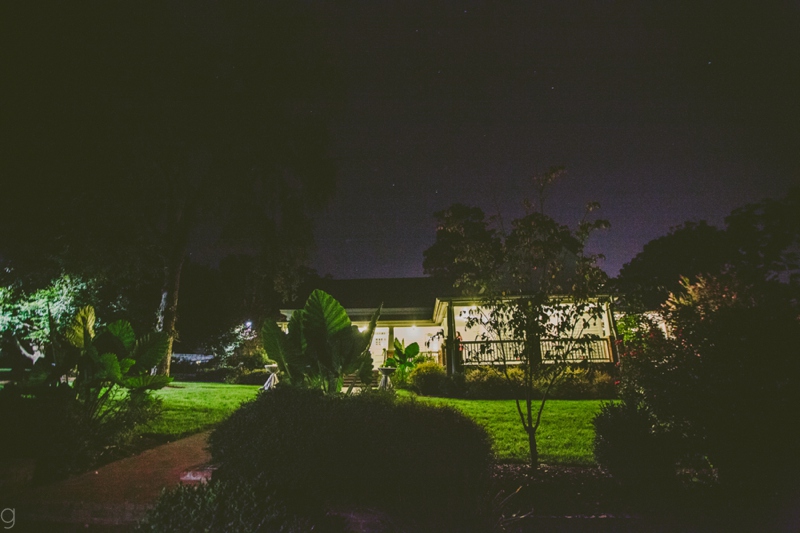 Date: September 7, 2013
Ceremony and Reception Venue: The Rand-Bryan House // Garner, NC
First Dance Song: "My Blue Heaven" – Frank Sinatra
How You Met: Swing dance class
Vendor Credits: Officiant – Richard Salsman, ordained specifically to marry us :) | DJ – Bill Baucom | Florist, Cake, Caterer, and Coordinator – Catering Works | Hair/Makeup – Makeup for Your Day