One Ellie. One Carolyn. Two Geoffs with the correct spelling(!). Two beards. Two RIT alumni. One hotdog tie. One R2D2 table greeter. Several amazon women sculptures. A few Princess Bride references.
Two months ago, one Ellie e-mailed one Carolyn to ask if we would be available to travel to  upstate New York to shoot their wedding on a Wednesday (well, it's kind of southwesternish New York… about an hour south of Buffalo, but our Geoff claims that when he grew up in upstate New York that everything outside of the city is often referred to as upstate, so we're sticking to it). In her e-mail, Ellie mentioned that she was upset because she hasn't been able to find her Ace of Base cd lately, to which Carolyn enthusiastically mentioned that she used to roller skate with her sister in their parents' basement to the Ace of Base cassette tape on repeat when she was younger. Ellie responded that she has a scar from roller skating in her parents' basement and she then forwarded the e-mail to her Geoff, who responded that he also used to roller skate in his parents' basement, but not to Ace of Base. An immediate bond was formed. We found out that Ellie's Geoff also went to RIT (where our Geoff went) and also has a beard (so does ours!!). Clearly, this was very much meant to be.
They chose their date because they thought it'd be nice to have fireworks on their wedding anniversary every year. They based their wedding colors off of Geoff's BMW M series. They bought old mattress springs online, cut and stained wooden boards to attach them to, and used them as vases for their awesome fabric flower centerpieces complete with random keyboard keys. They bought us Dharma Initiative pins to wear around as button-eres. There was a hotdog tie as a reference to the groom's last name.
I think if it wasn't for the possibility of a lot of ticks in the tall grass and for the shred of dignity that I've managed to hang on to, I probably would've rolled around on the ground like a puppy in the sun for a good while when I saw their wedding ceremony location at Griffis Sculpture Park. I never thought giant naked stone women would make for such an interesting or useful background but it did. I could type a lot more but I'm tired and you probably want to see the pictures. Ellie and Geoff – we are forever grateful for this wonderful experience that you kindly bestowed on us this summer and the absolute kindness you all showed us while we were there. We look back on it with big smiles.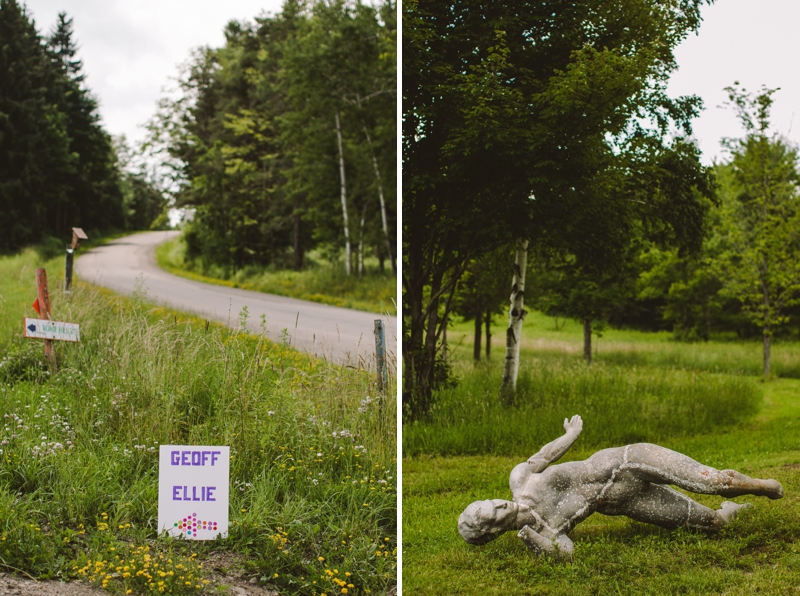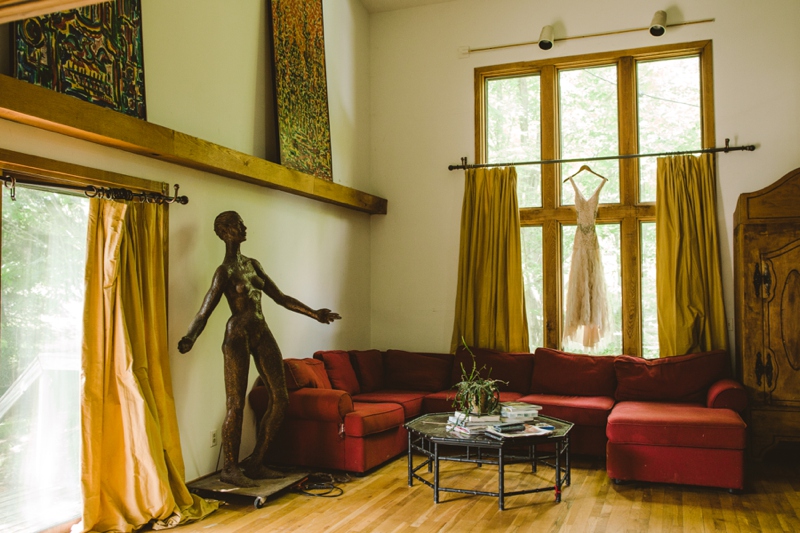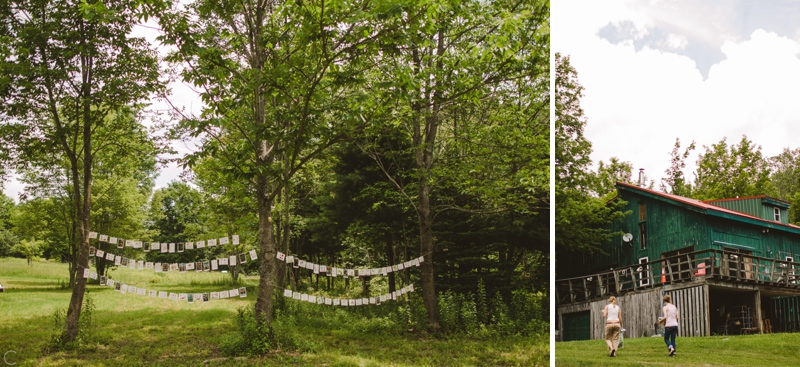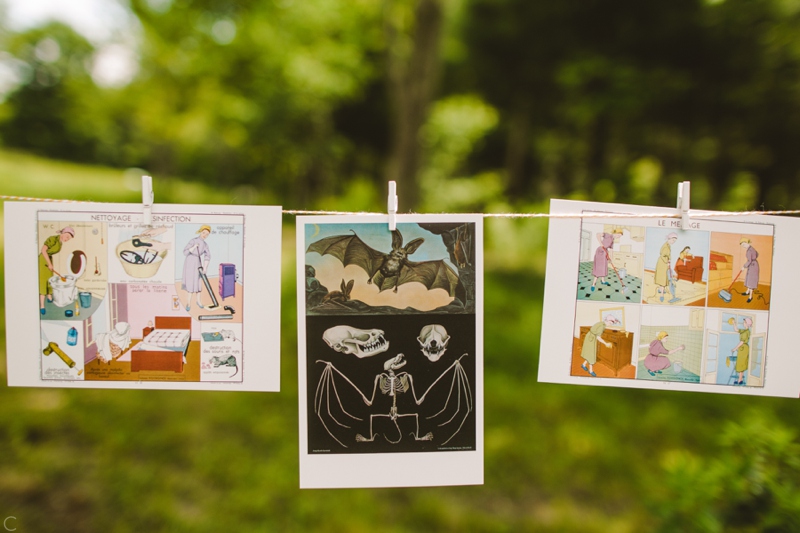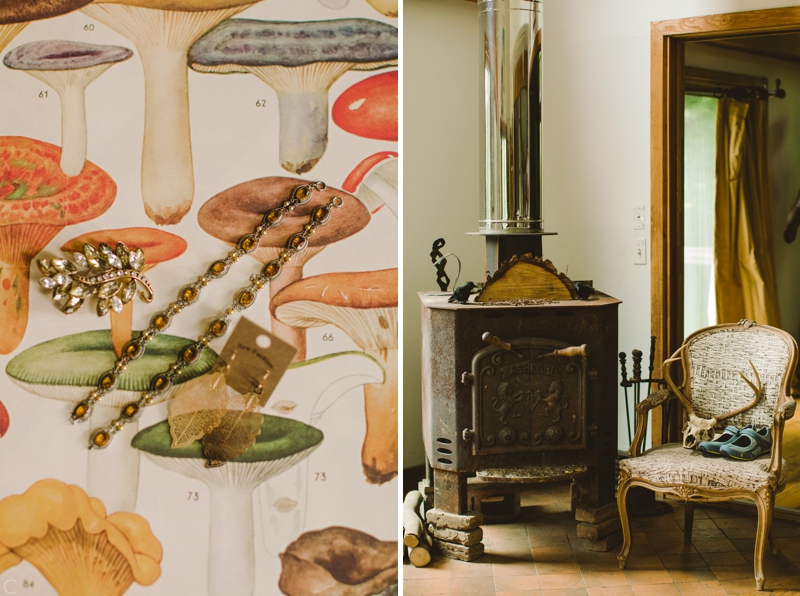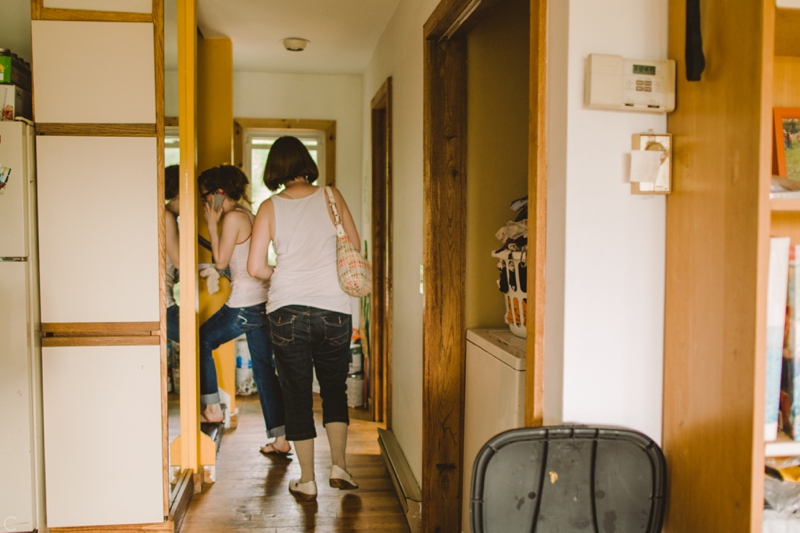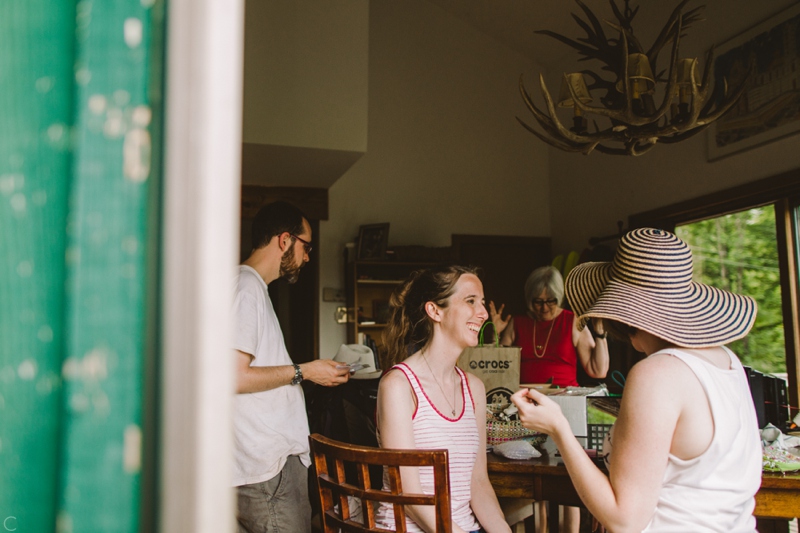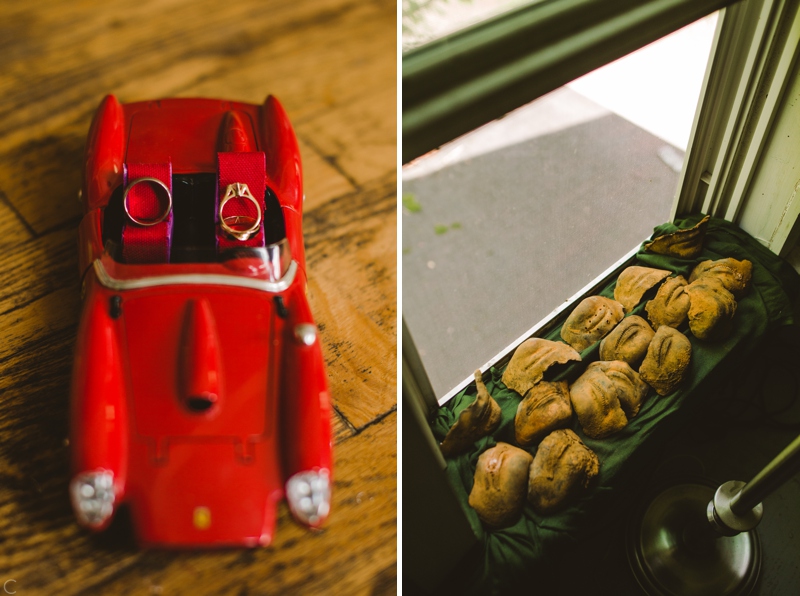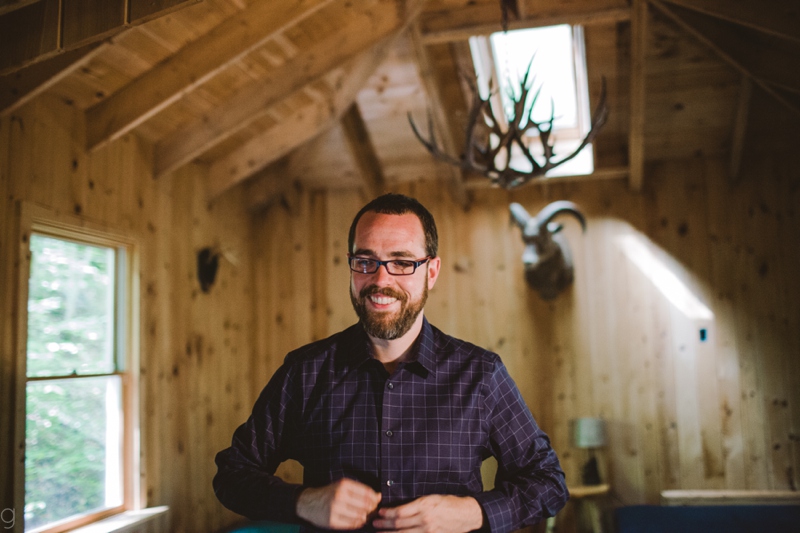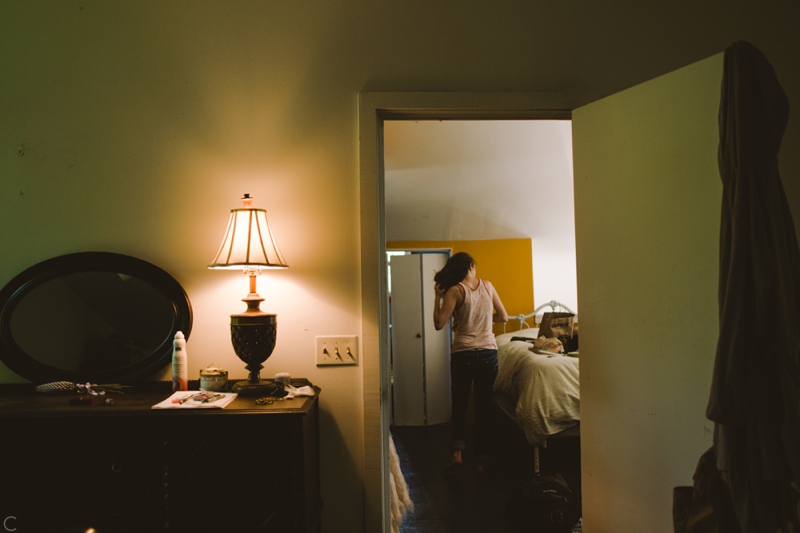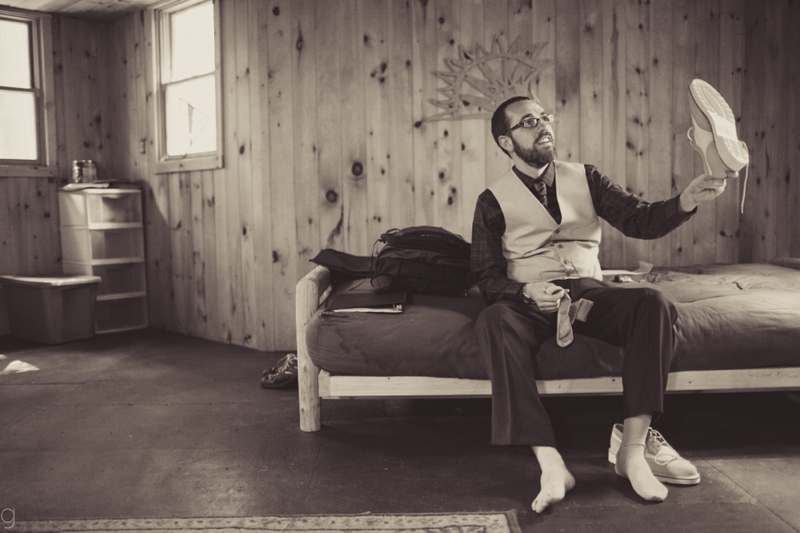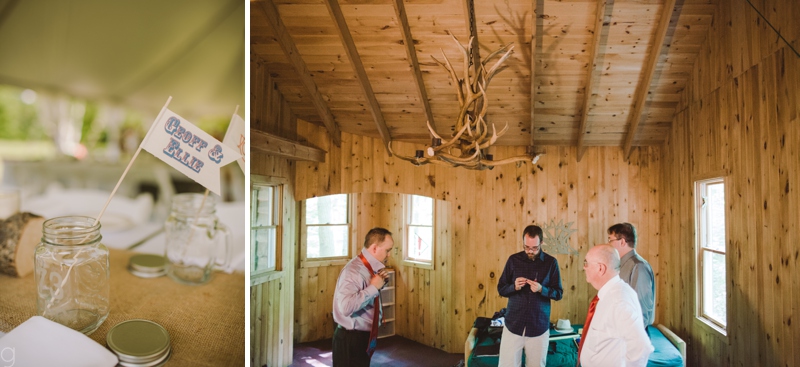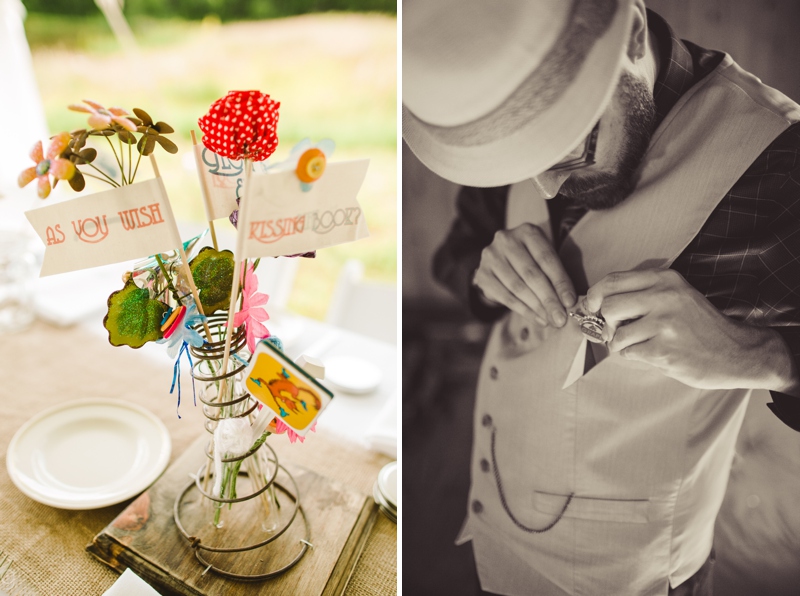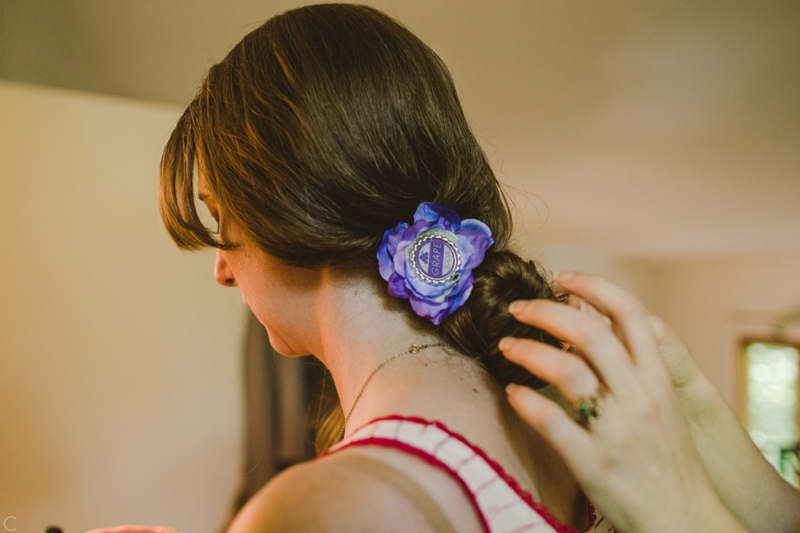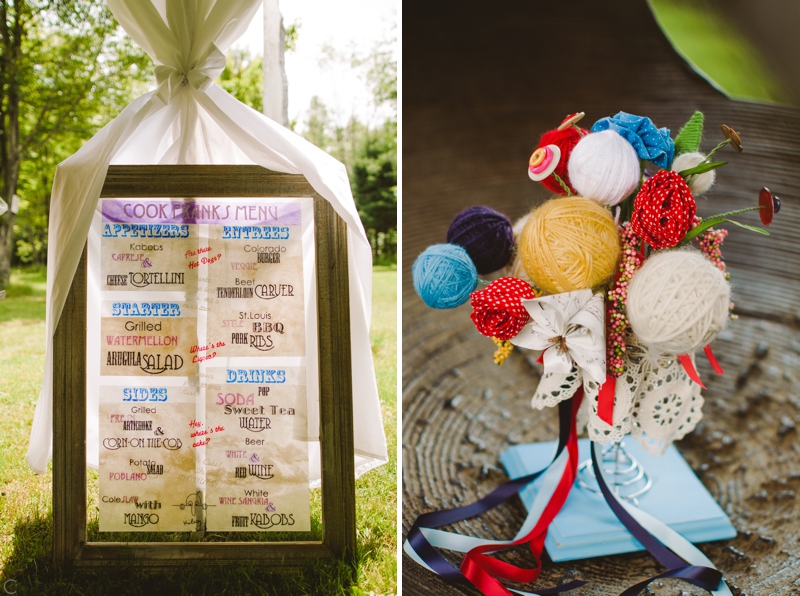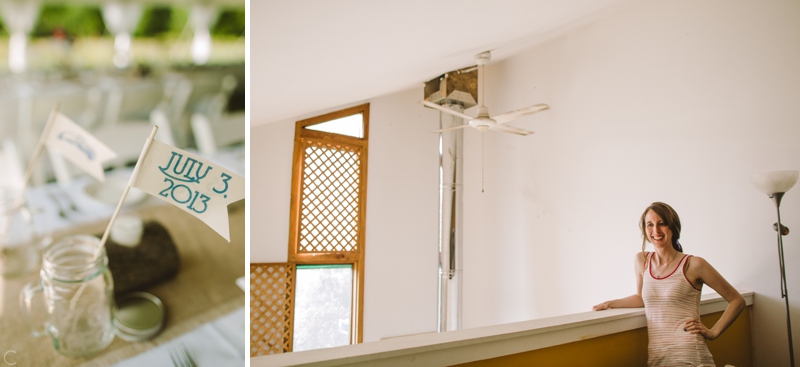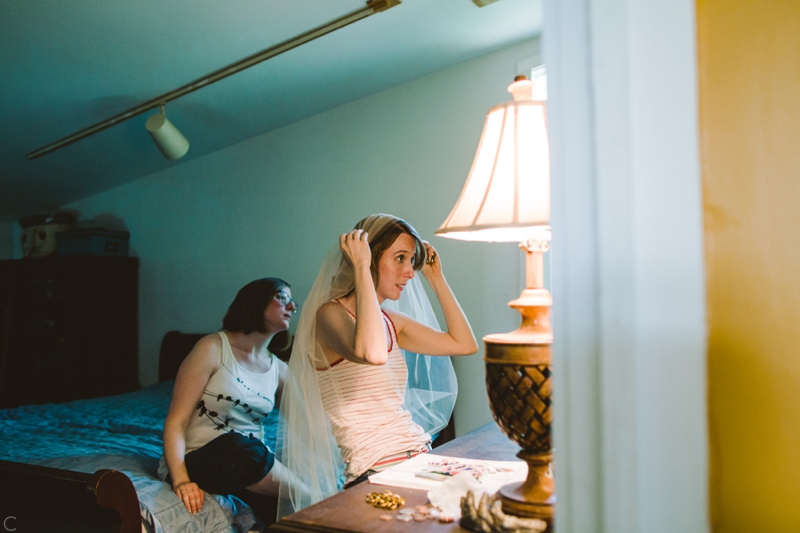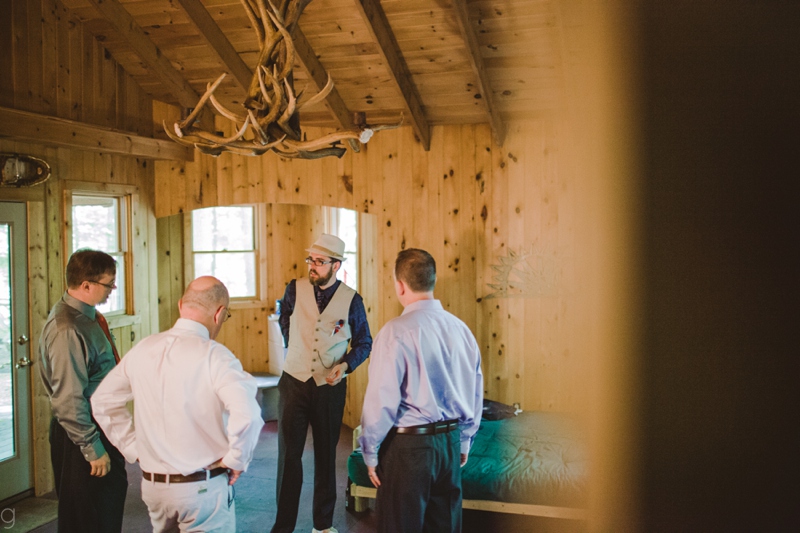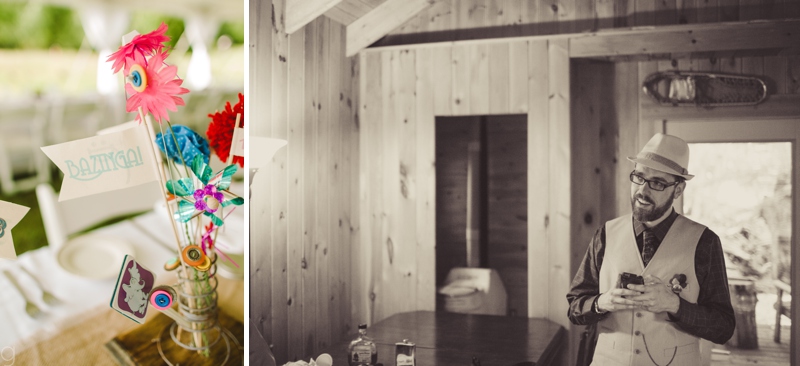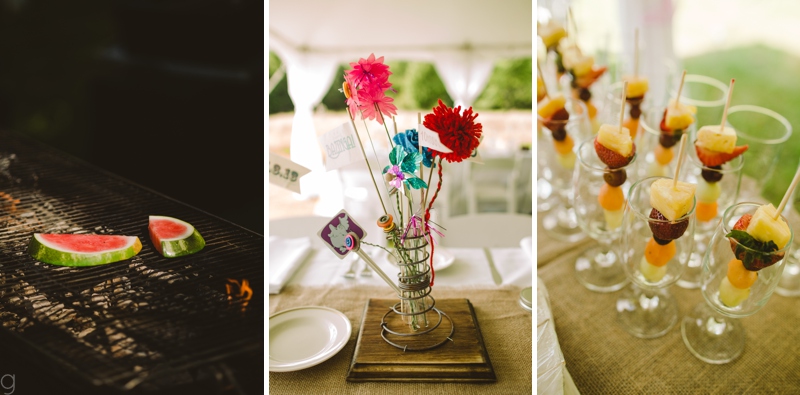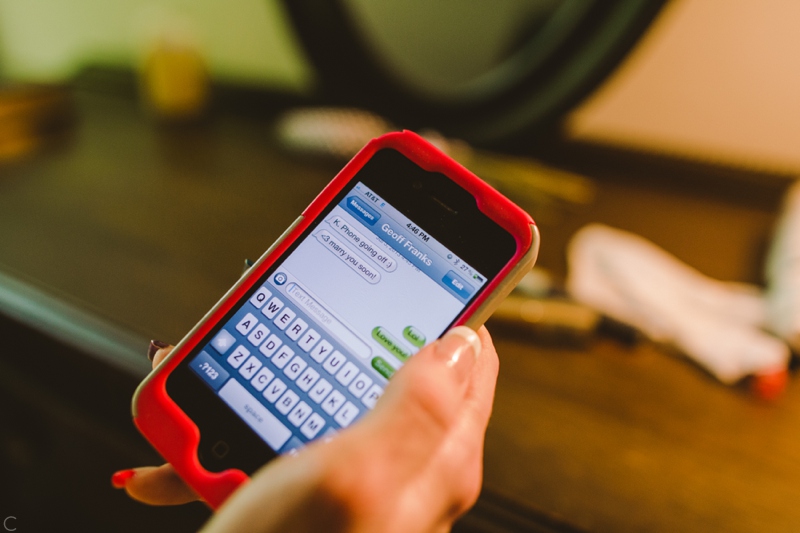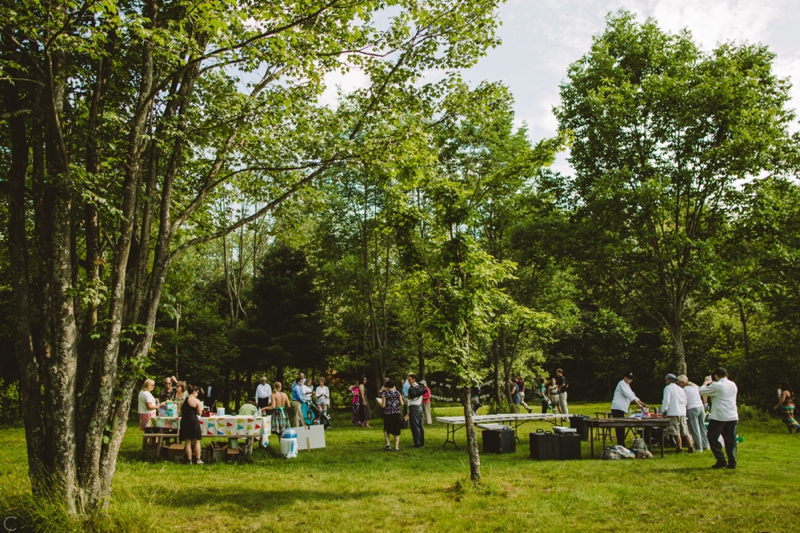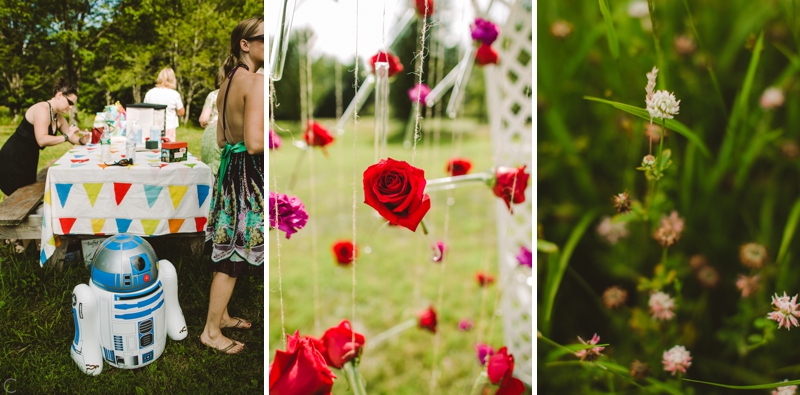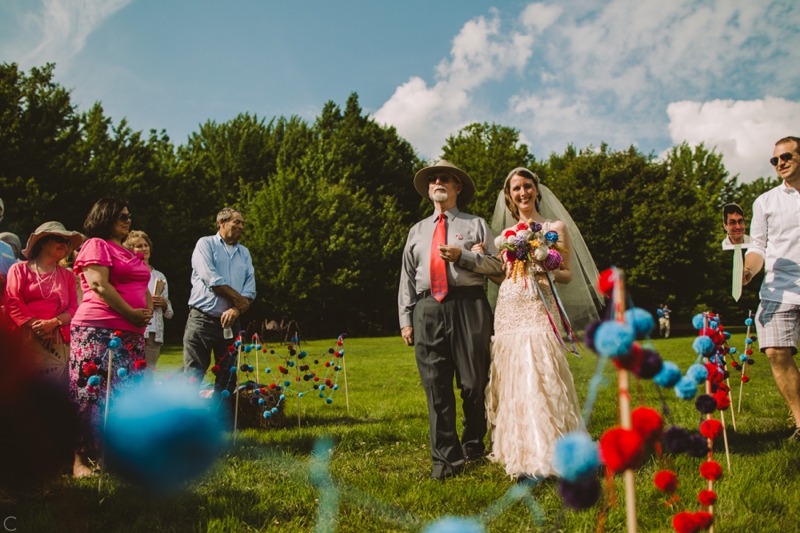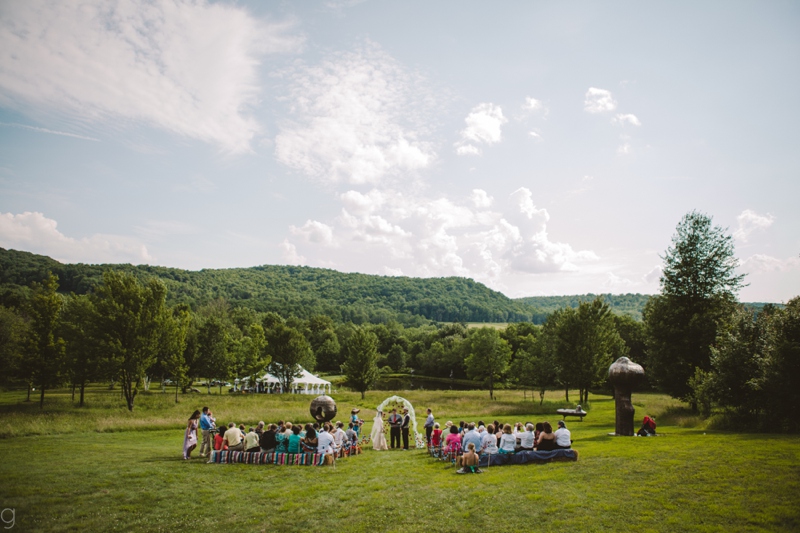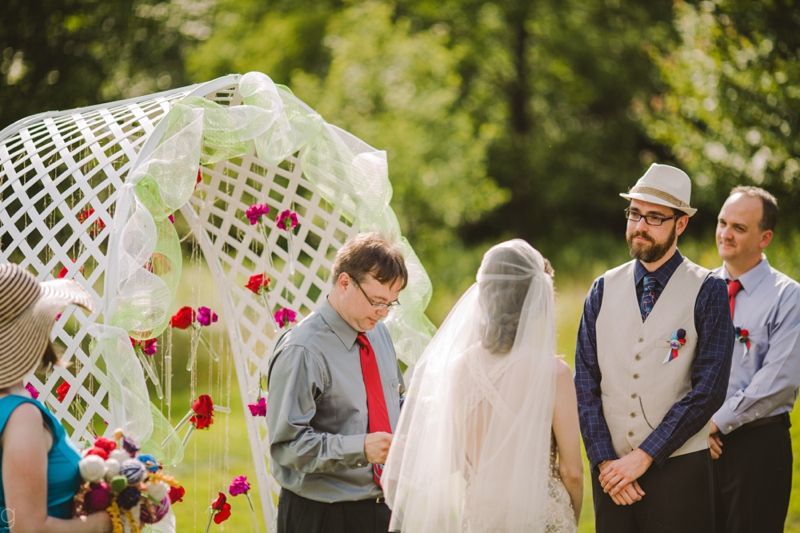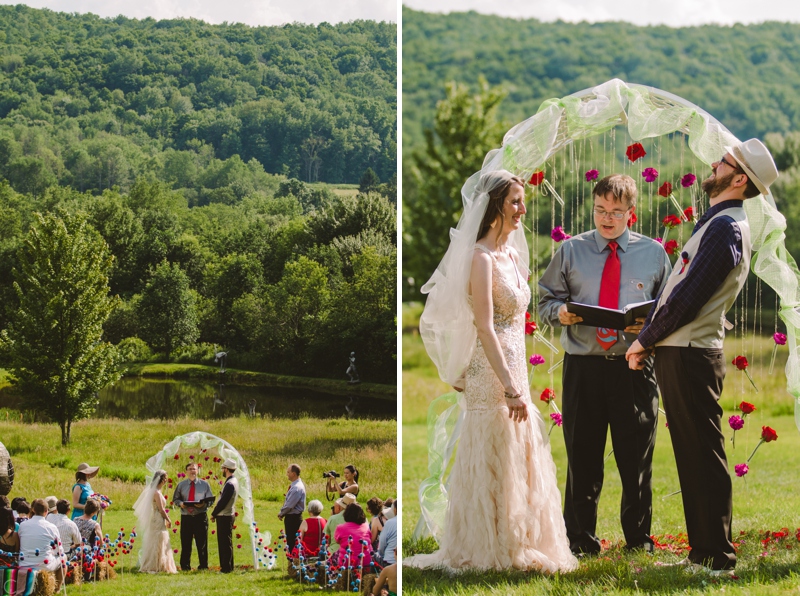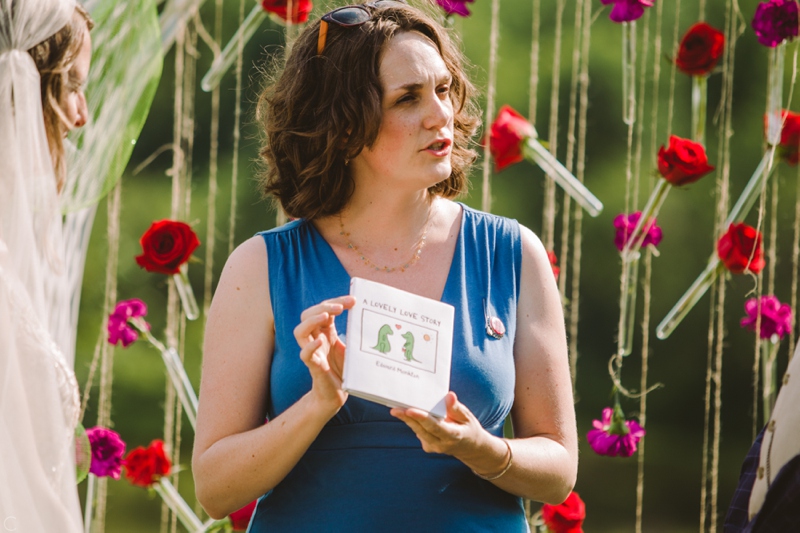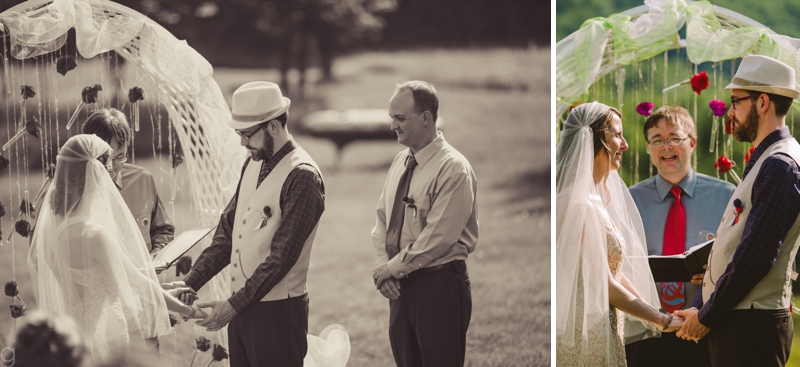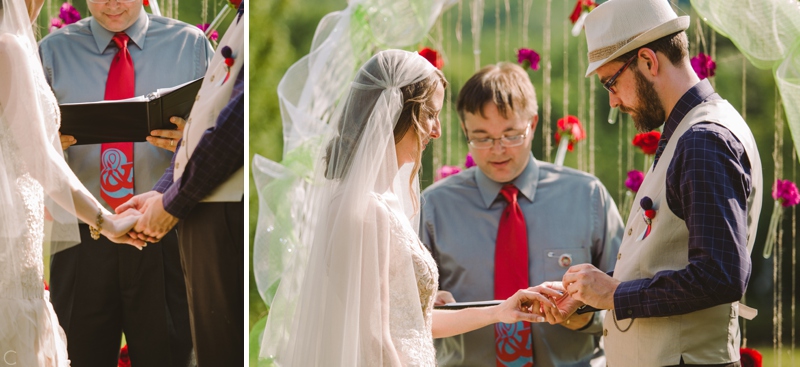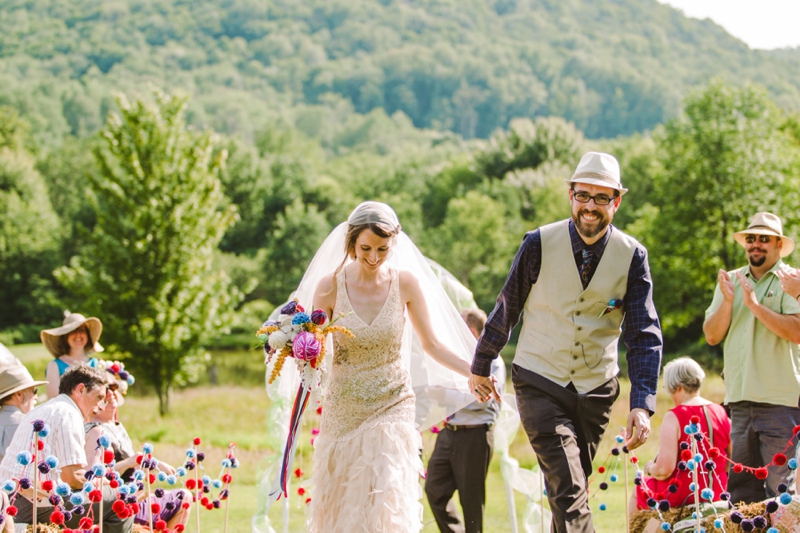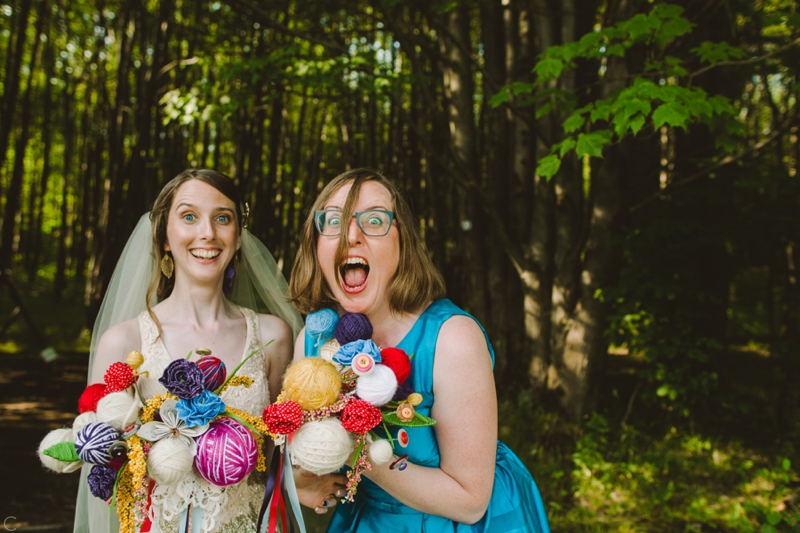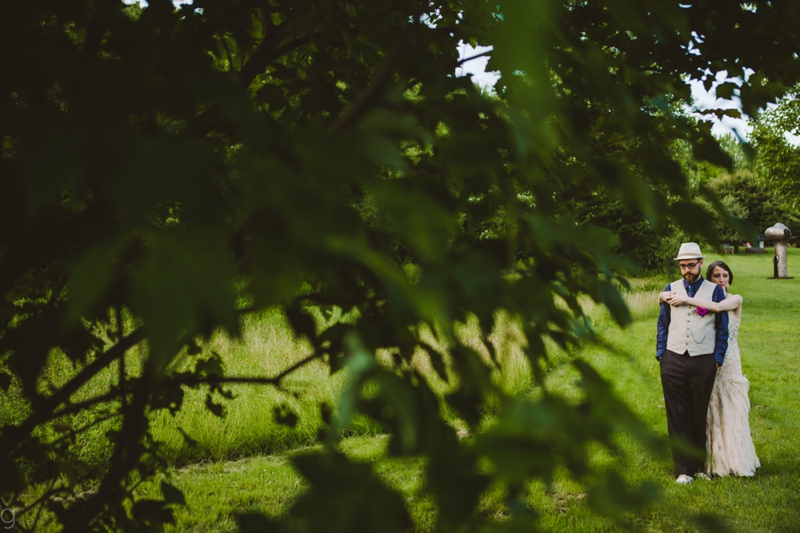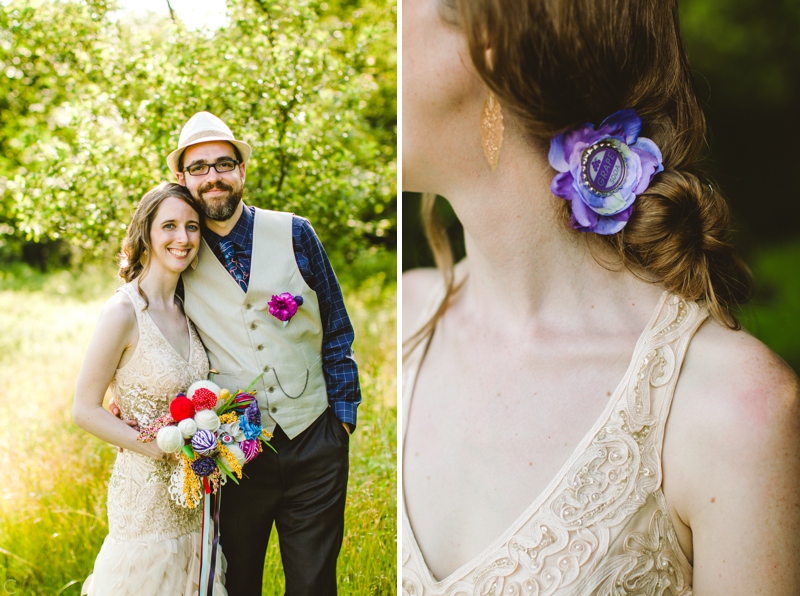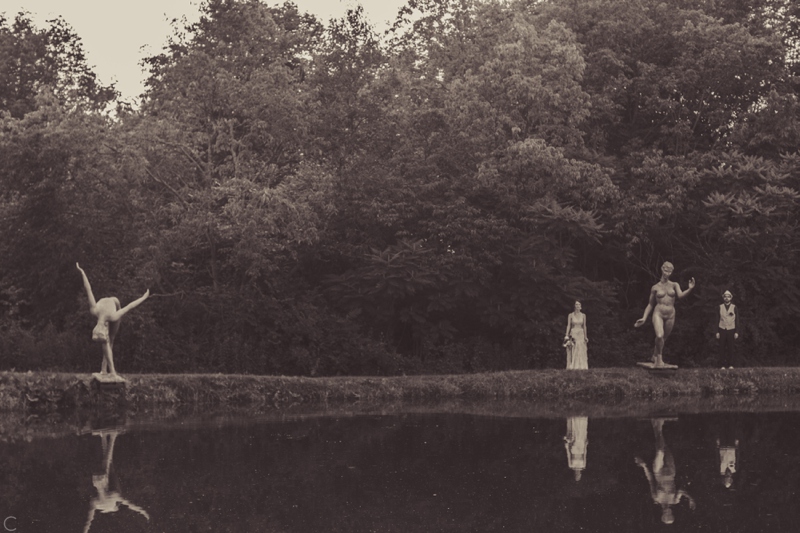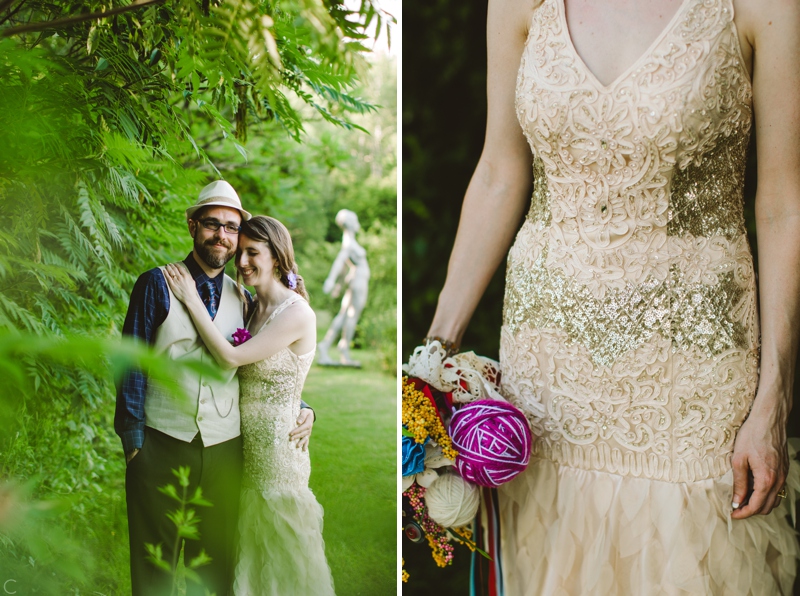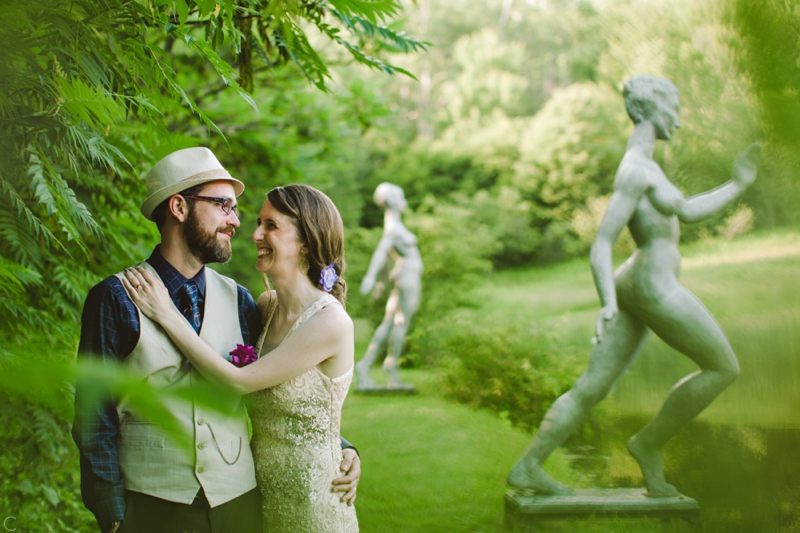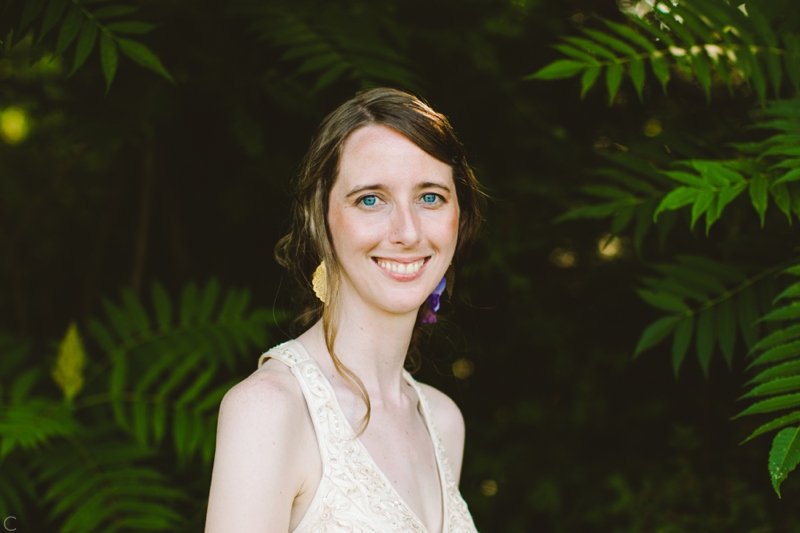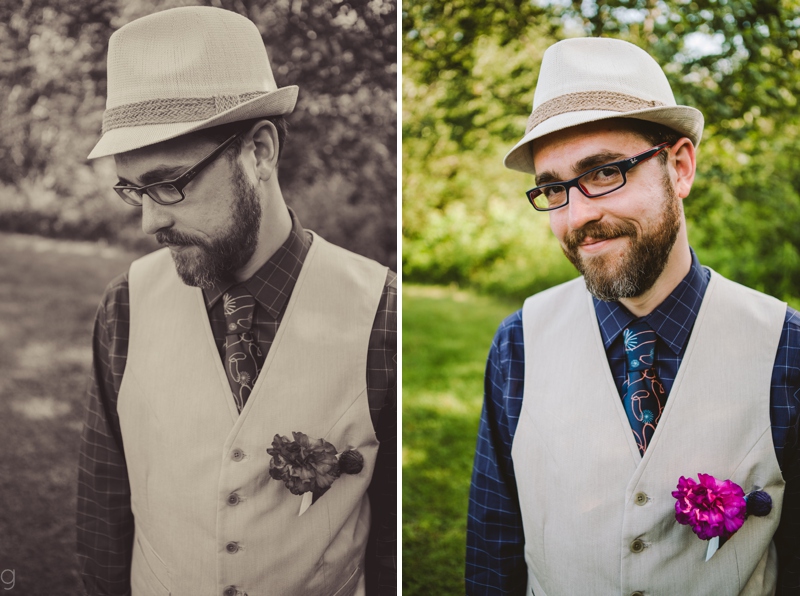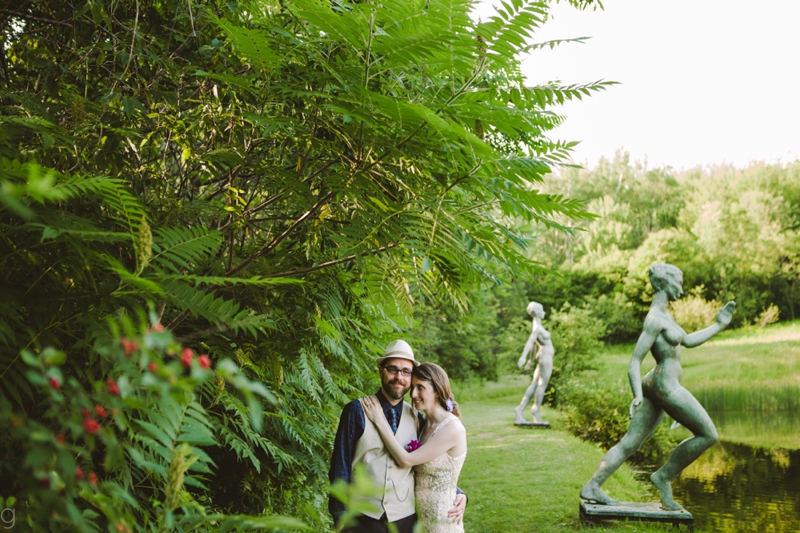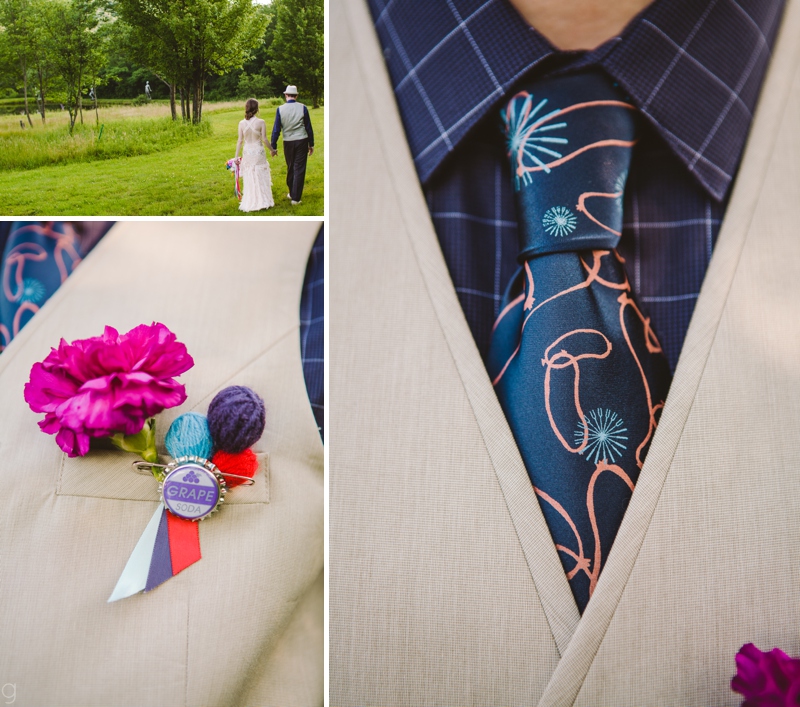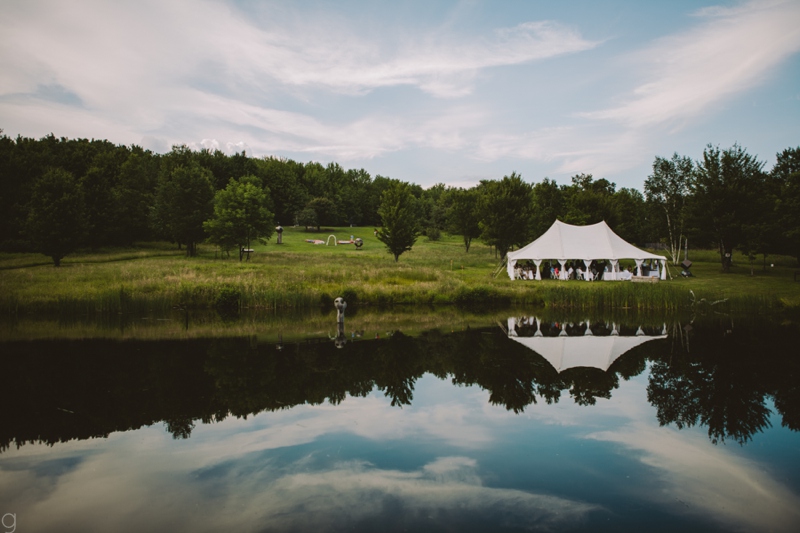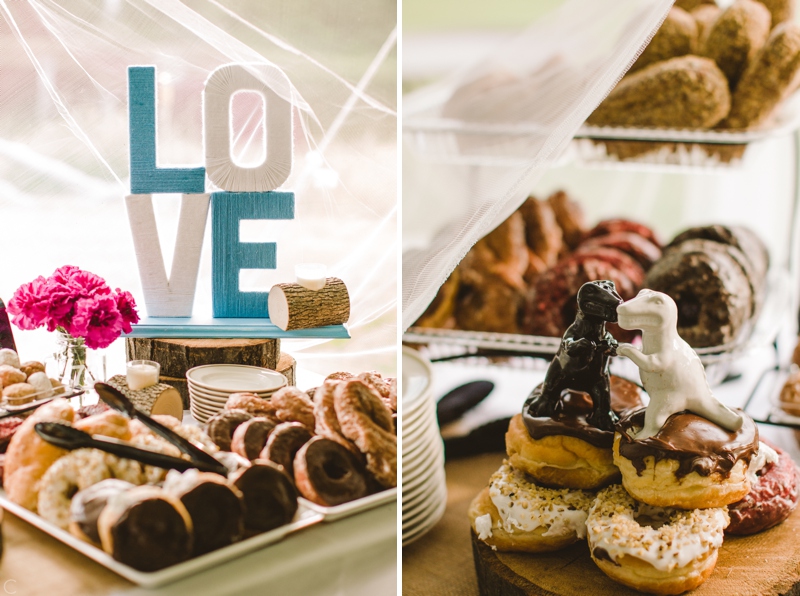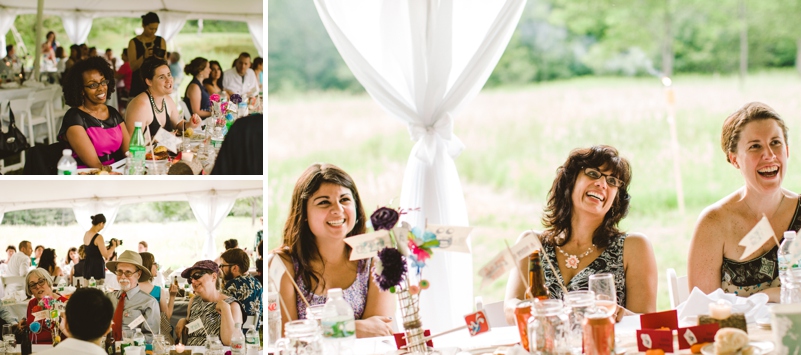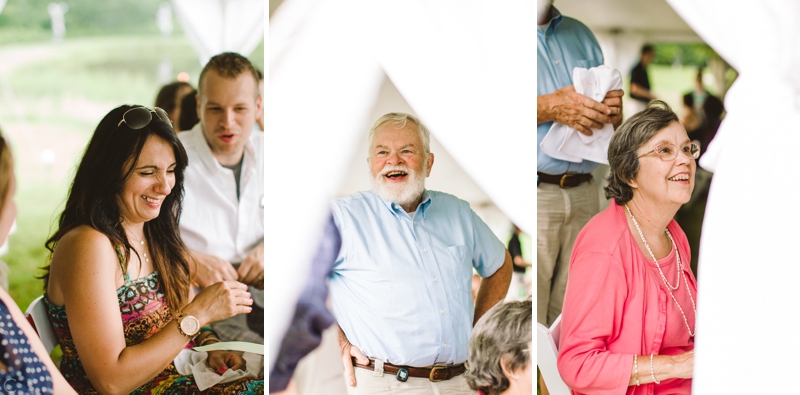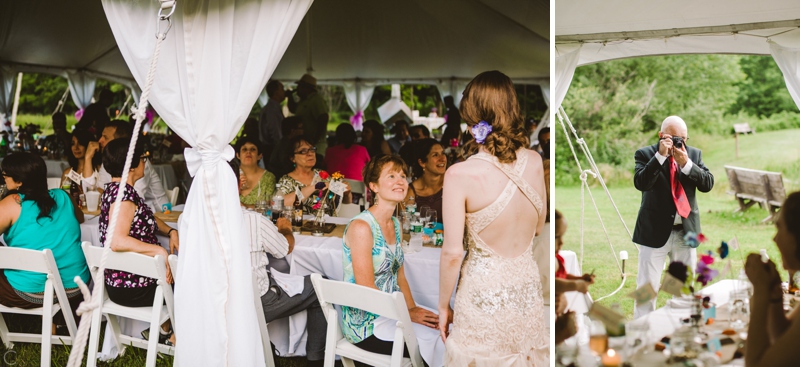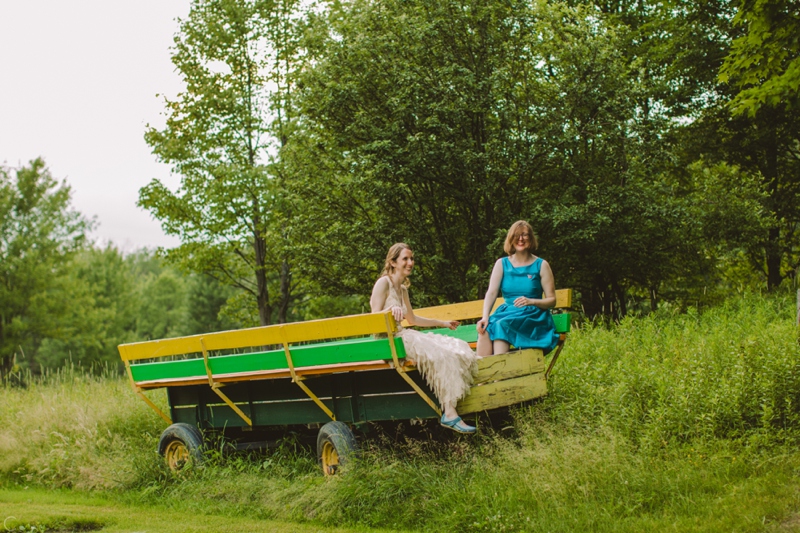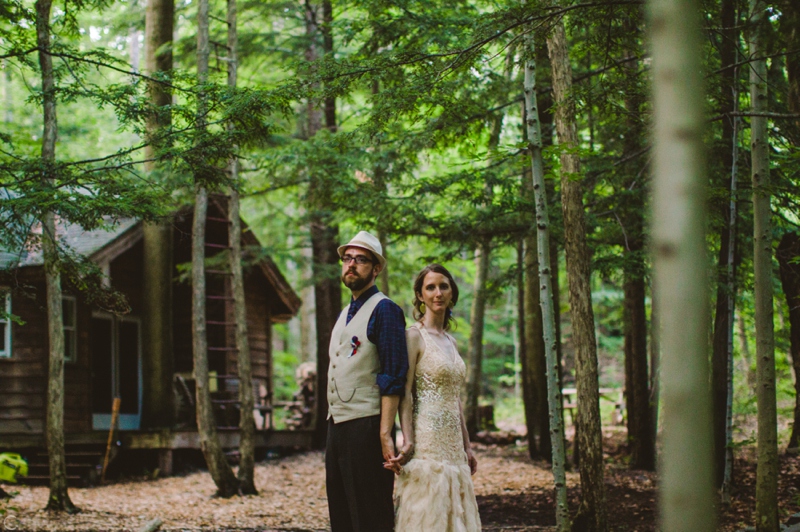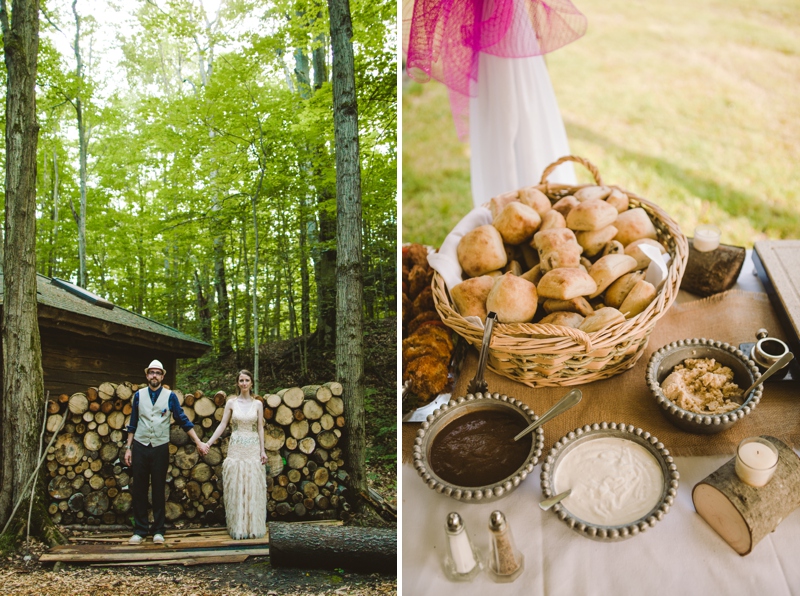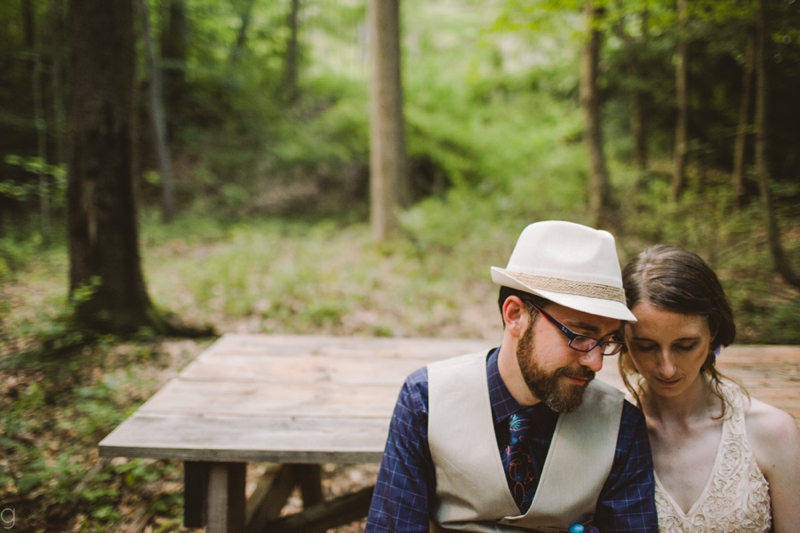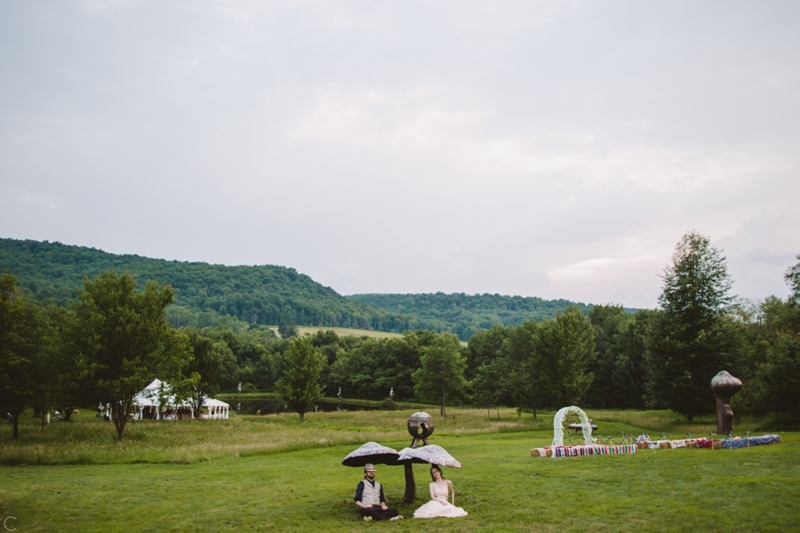 Date: July 3, 2013
Ceremony and Reception Venue: Griffis Sculpture Park // East Otto, NY
Ellie's Occupation: Research Assistant
Geoff's Occupation: Part of the IT Crowd
How You Met: At work
Interesting Bride Fact: Never lived in the state I was born in
Interesting Groom Fact: Has never seen Titanic
Honeymoon Destination: Cancun
Vendor Credits: Officiant – Wayne Schultz, PhD | Cake – Paula's Donuts | Caterer – Dina's on the 'Mont | Videographer – Helen Cook of Love Delights Cinematography | Bottlecap Pins – MyHoard store on Etsy | Veil – BrendasBridalVeils store on Etsy | Design of flags, menu board, paper airplane programs, thank you cards and hair and makeup all done by the "Best Sister Ever!" – Ruth Baratta | Actual making of centerpieces and menu boards and all the cool stuff you see is credited to Ellie, Geoff, Ruth, and other family members.