We weren't really supposed to shoot this wedding initially, but we were sure glad it happened that way. :)
I did Lori and Hassan's engagement pictures in January, which, at this point, seems like eternities ago. Her engagement session inquiry email to me stated, "We're planning a destination wedding and will most likely pick a local photographer there for the big day." That's totally cool and happens a lot. So I went about taking engagement pictures for them in downtown Raleigh on the coldest winter morning ever! I remember shaking, I remember Wrigley, their adorable dog, shaking, but them being very good sports. Well, low and behold, they received their engagement pictures back and decided to book Geoff and me for their Outer Banks wedding. We were super excited, thankful, and honored.
Since their engagement, I've photographed their dog and Lori's bridal portraits and feel like I know them quite well. I wasn't nervous, they weren't nervous, and the whole wedding was smooth sailing at the Outer Banks. Well, we were slightly nervous the week before when Hurricane Irene hit the coast and flooded their reception venue under 4 feet of water. But the town of Manteo did a fantastic job of cleaning up, and 108 Budleigh looked brand new. :) It was heart wrenching to see the damage done to some of the areas on the drive in (both structure damage and crop damage).  But all in all, Roanoke Island fared quite well… much better than expected… and the houses had little to no outside damage. Thankfully, it was all very beautiful on their wedding weekend and everyone was thankful. Lori and Hassan enjoyed their beautiful Outer Banks wedding and we were so happy to be there with them to celebrate.
Date: September 4th, 2011
Ceremony Venue: St. Andrews by the Sea Episcopal Church // Nags Head, NC
Reception Venue: 108 Budleigh // Manteo, NC
Officiant: Rev. Phillip Glick
Day-of Coordinator: Karen Kelly, Coastal Event Coordinators
Cake: Linda Bradley
DJ: Don Vaquera, Soundwavz Entertainment
Catering: Lisa Ortega, Ortega'z Grill
Florist: Monica Witt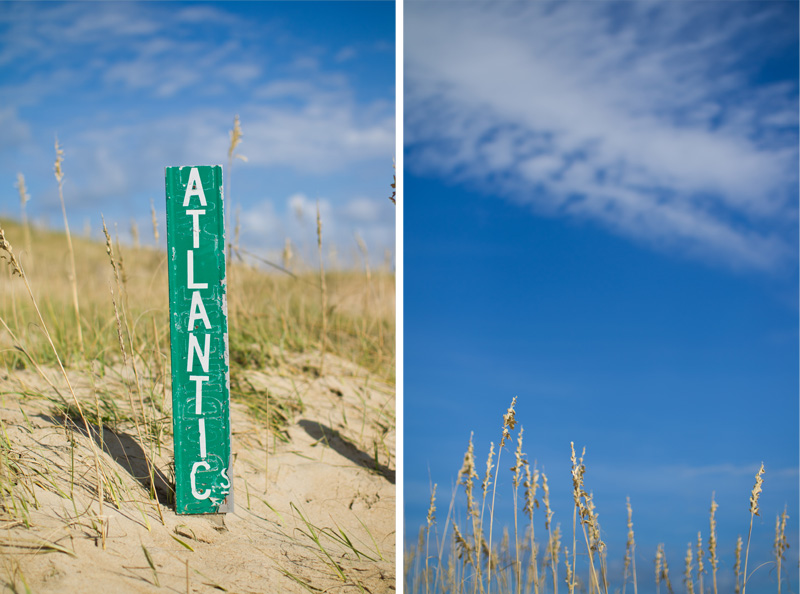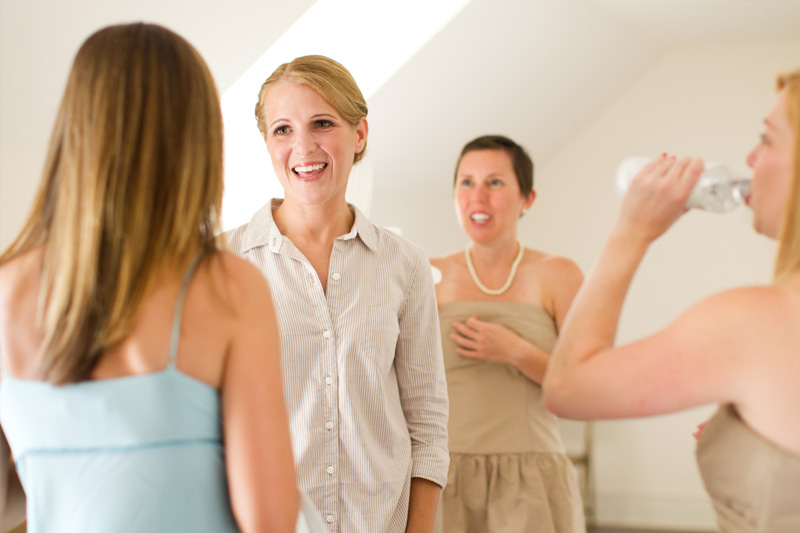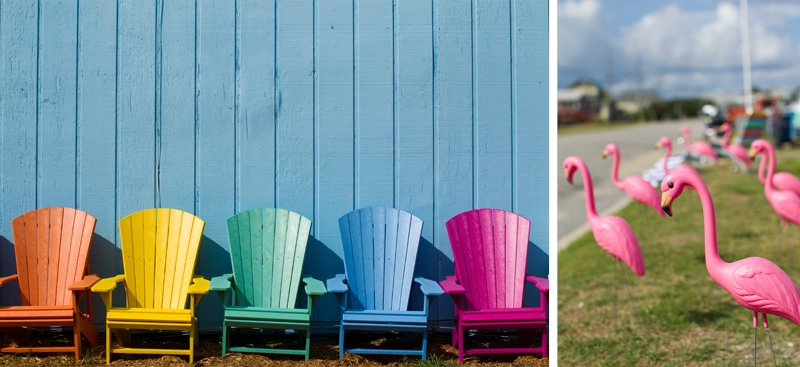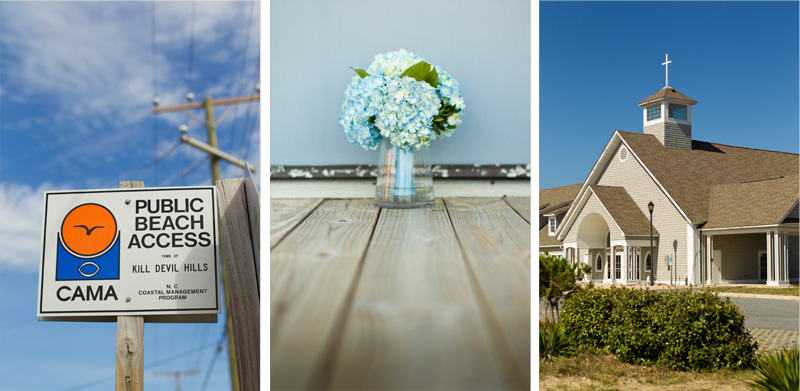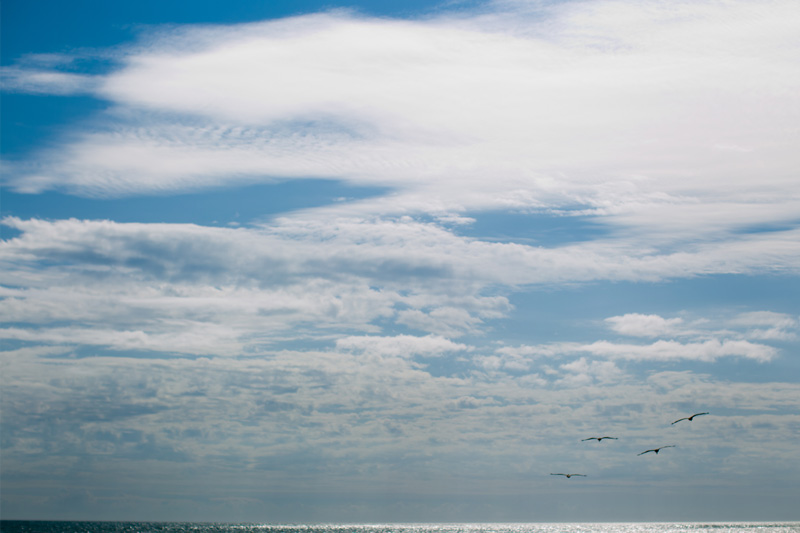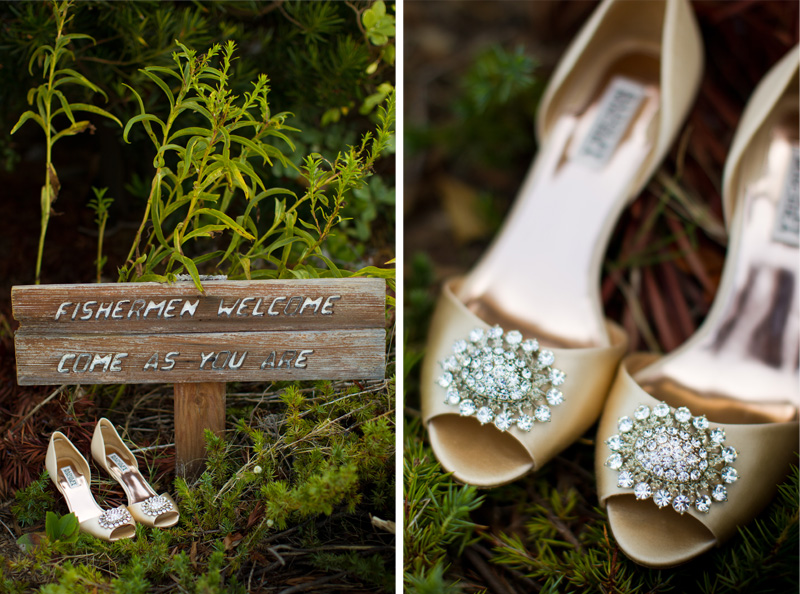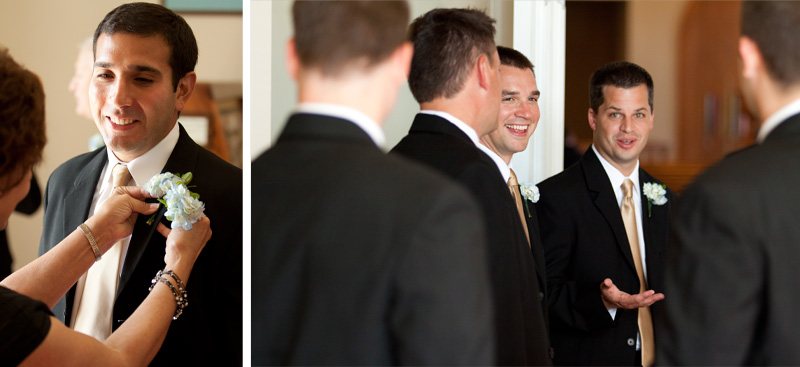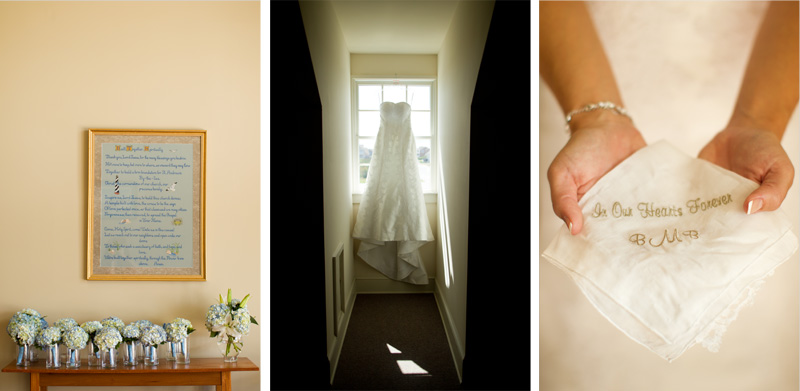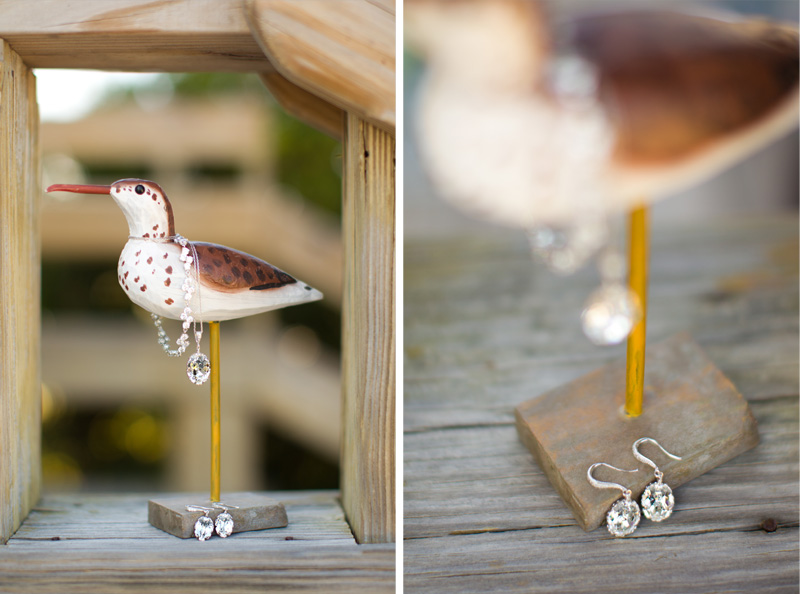 The newspapers from before Irene hit were still in the newspaper display case.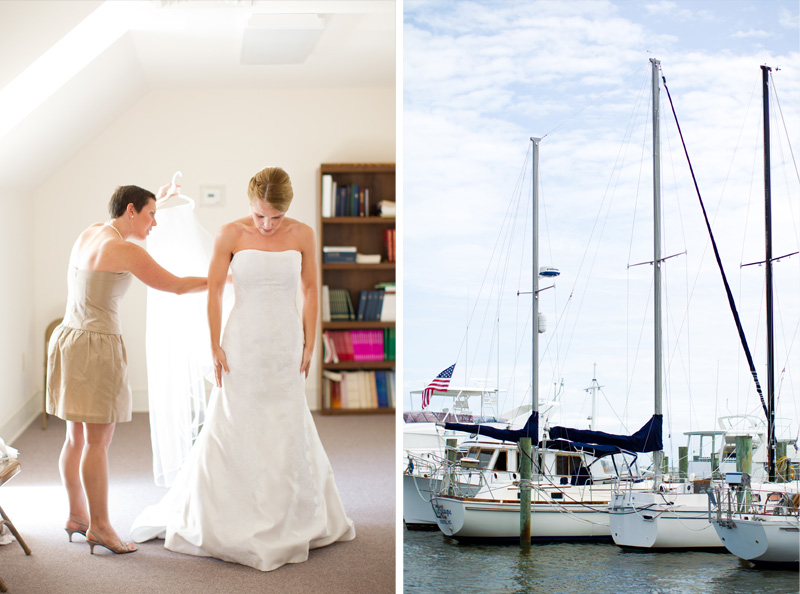 Thanks to Geoff for second-shooter, as usual. ;) He took a bunch of these photos, including the candid on the right that made me laugh when I saw it… Lori's dad is fixing his suit jacket I'm pretty sure… but it kind of looks like he's ready to knock Hassan out. ;)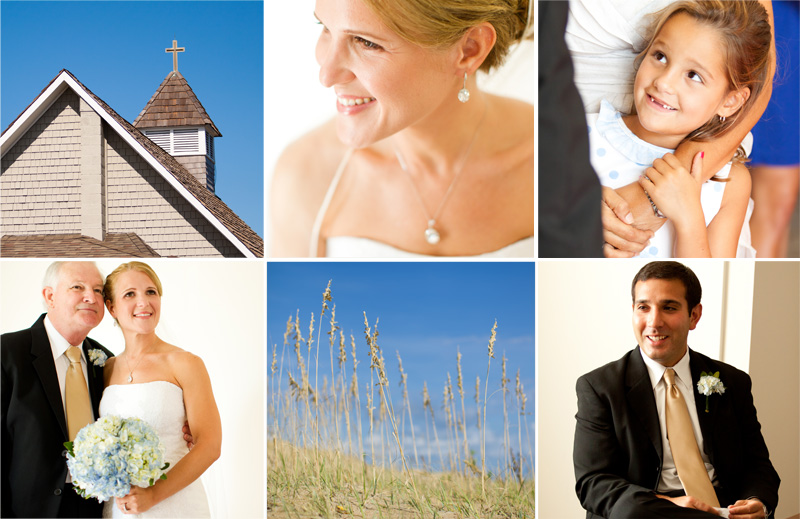 There are no pictures from the wedding ceremony as St. Andrews by the Church does not permit photography except for the bride entering and exiting. Here is our incredibly lovely bride and handsome groom exiting their ceremony. :)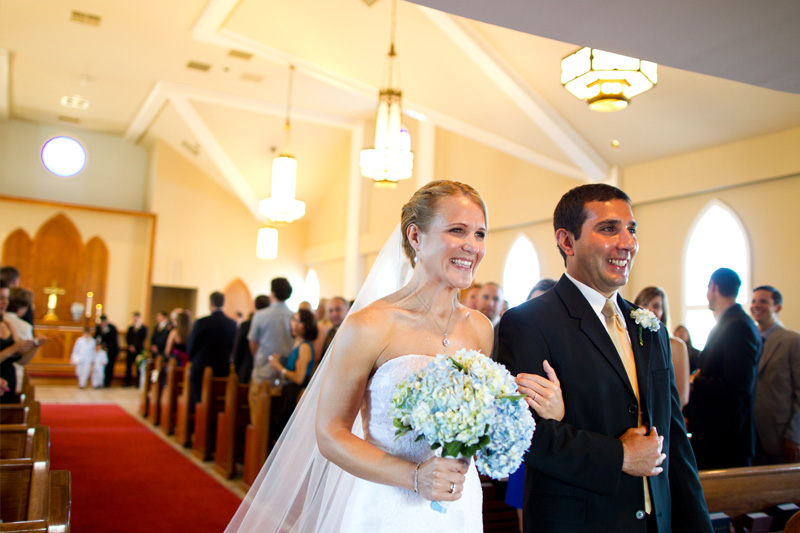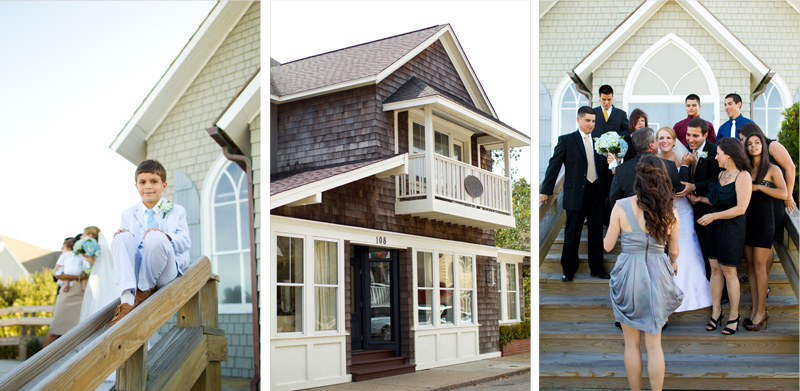 Lori and Hassan requested their newlywed pictures to be at the Roanoke Marshes Lighthouse in Manteo near 108 Budleigh, their wedding reception. It's an adorable little lighthouse that looks like a cottage stuck out on a pier. Very cute!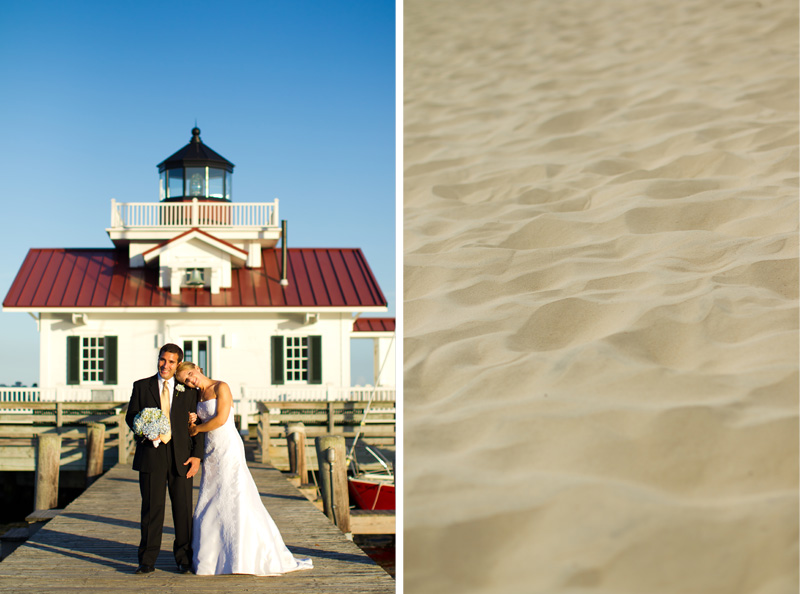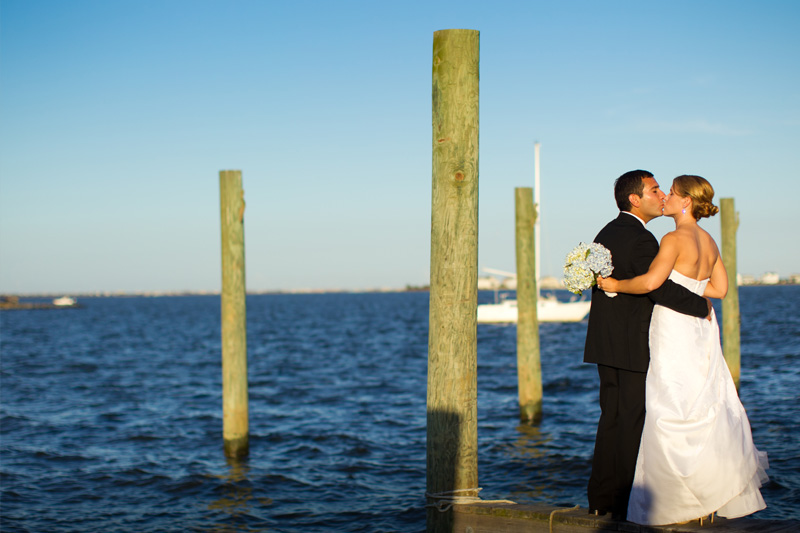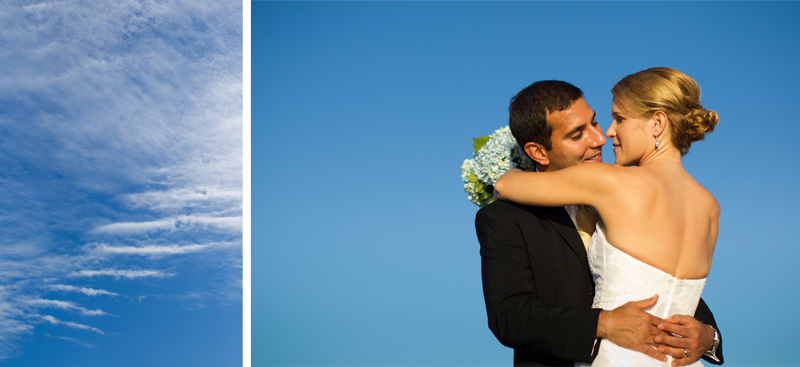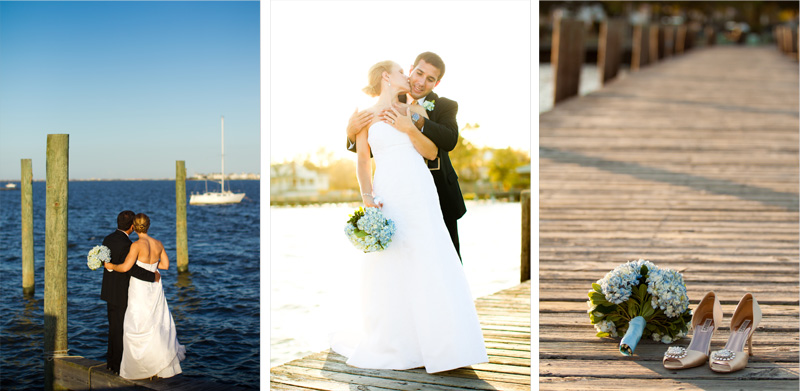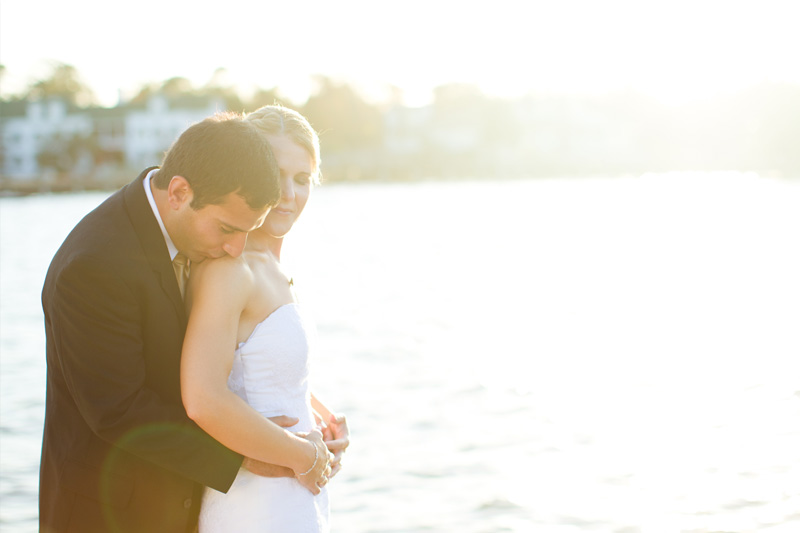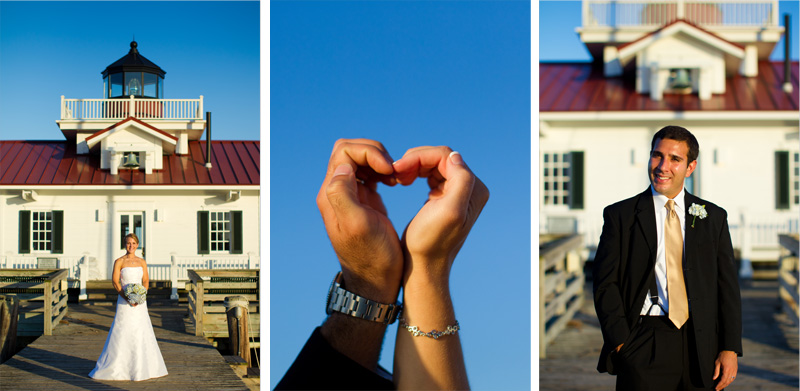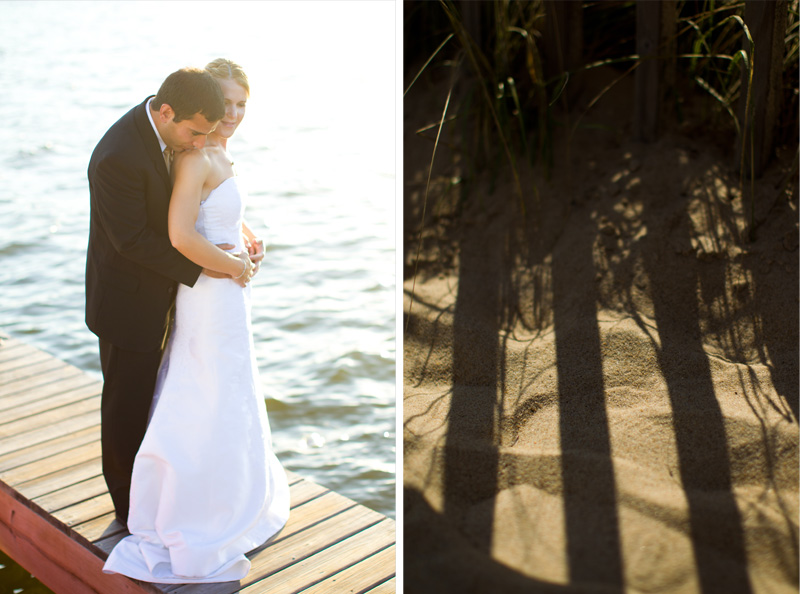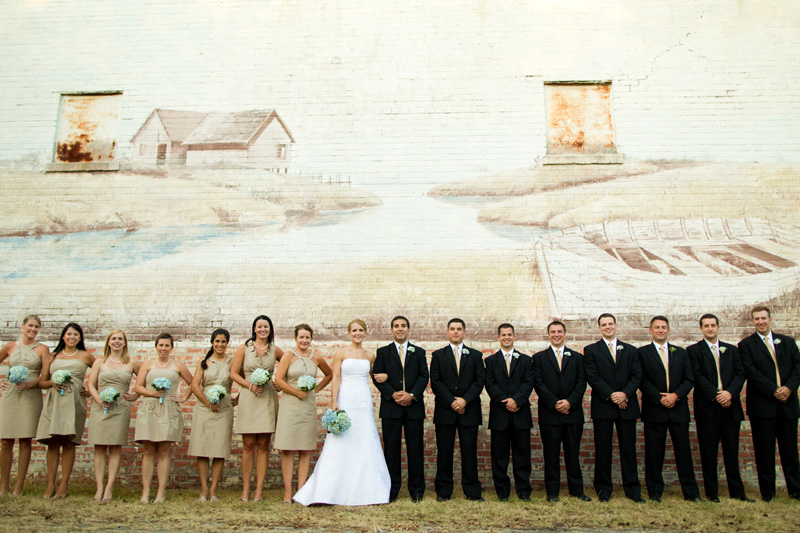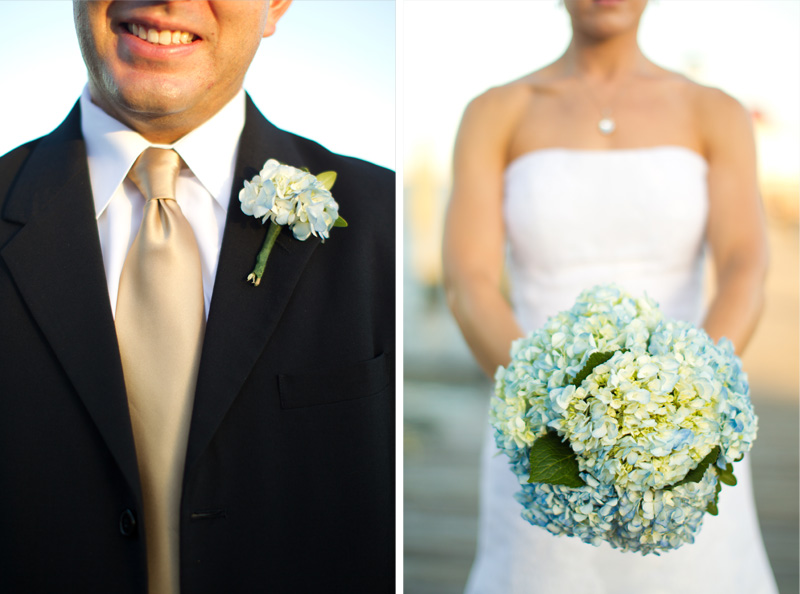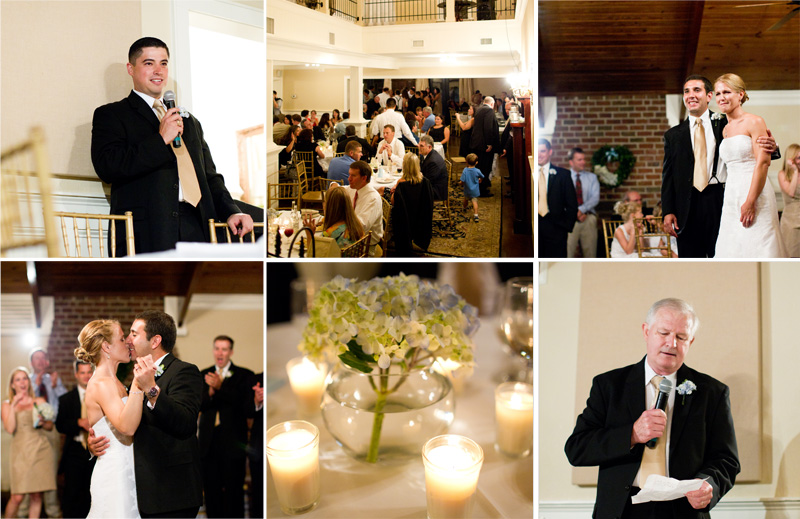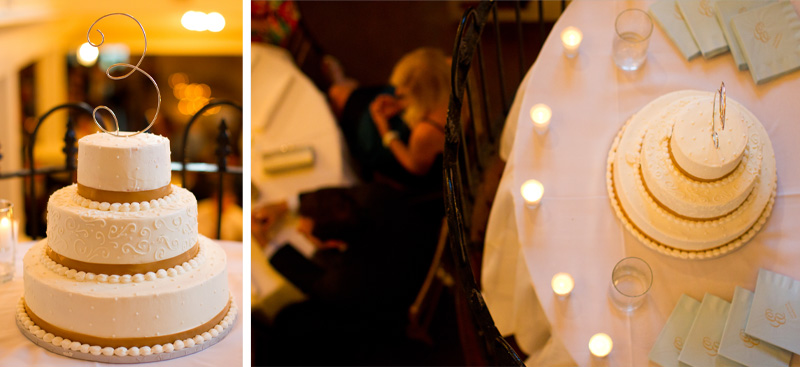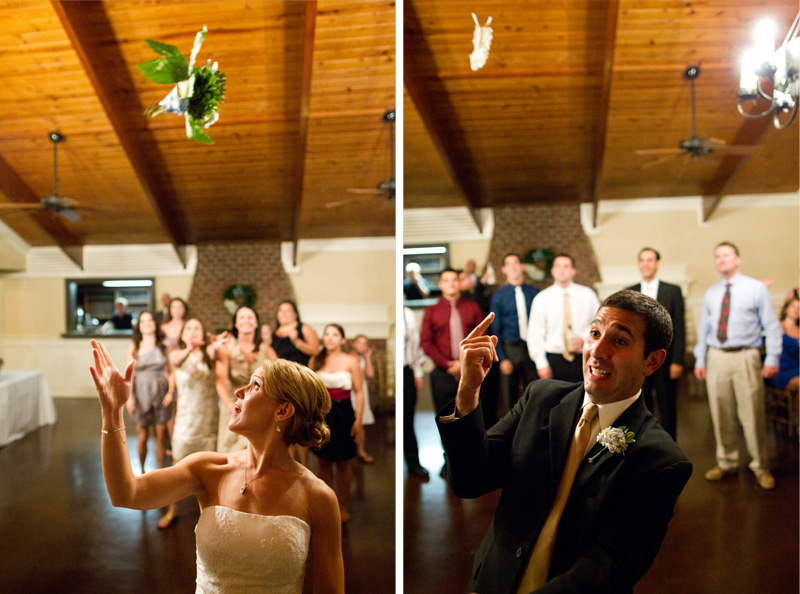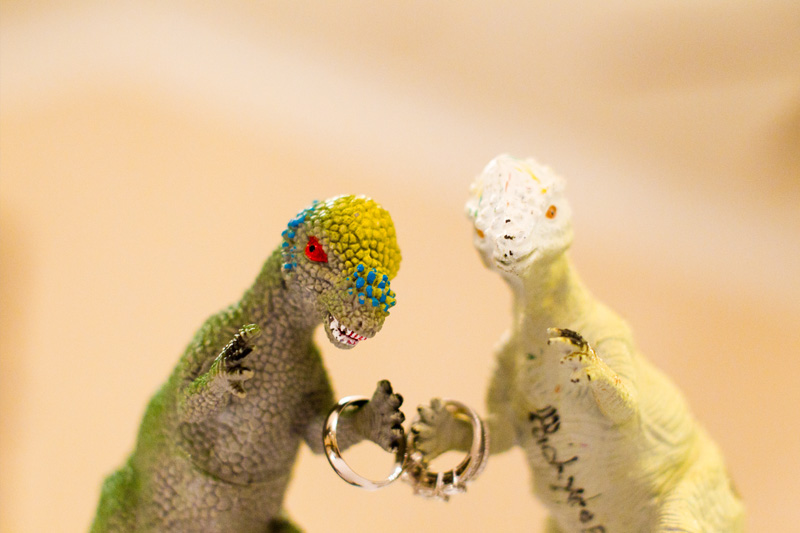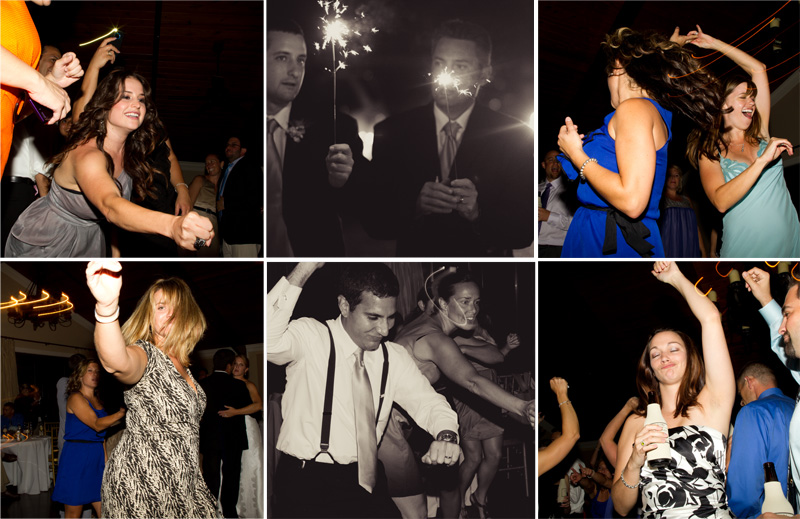 I have been waiting to do groomsmen cigar pictures for a long time. Yessss.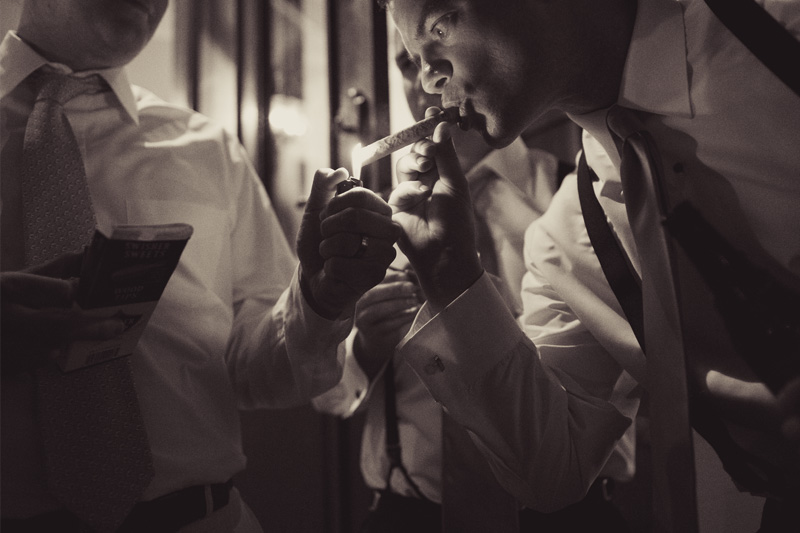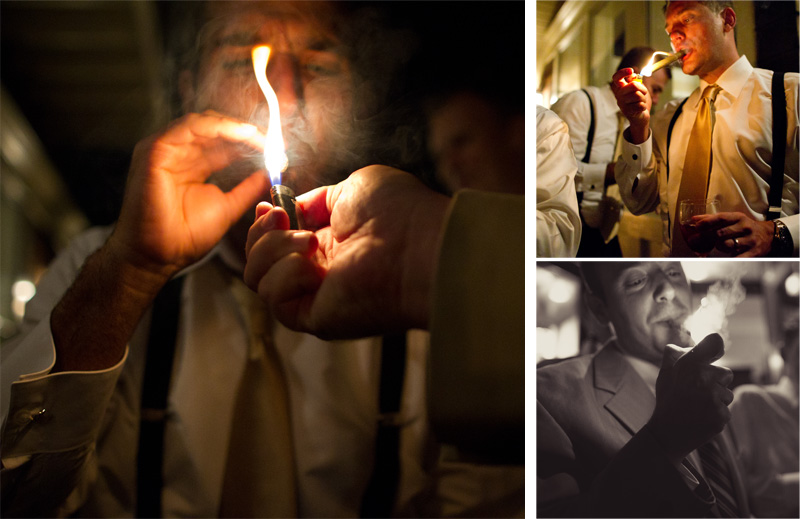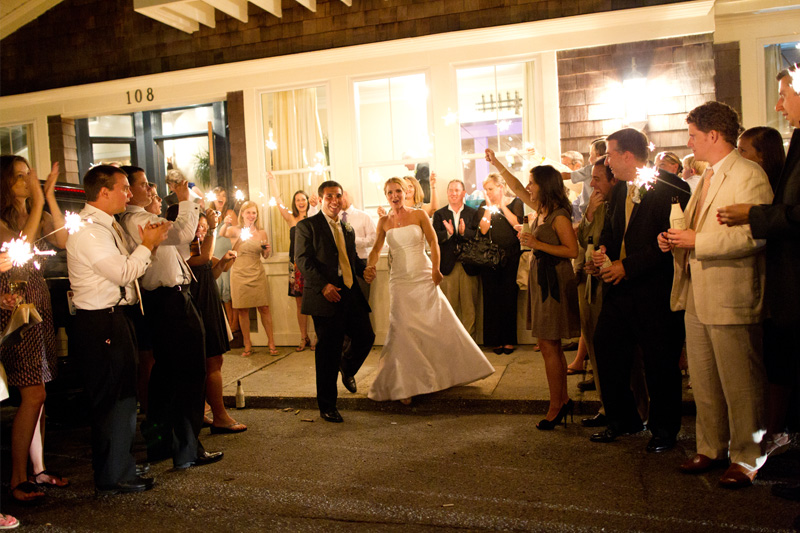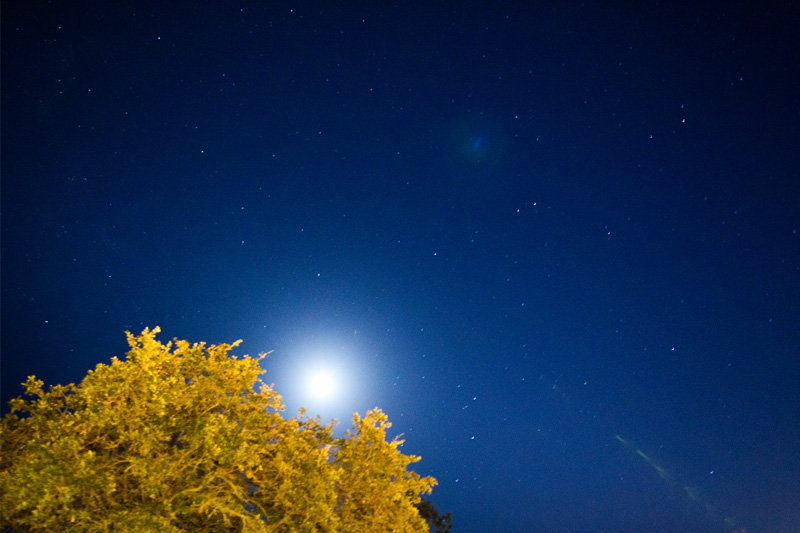 The next day Geoff and I hit the beach for a short period and hiked up Jockey's Ridge (last picture). I love out of town weddings as it kind of feels like I'm on vacation, even though I'm working. :) Barely noticeable is a Toy Story band-aid on Geoff's hand in the picture below… proof of him being bit by the hotel's pet Cockatoo in the lobby. It was kind of hilarious except that there was a decent amount of blood. But not so much that a Toy Story band-aid couldn't fix it. ;)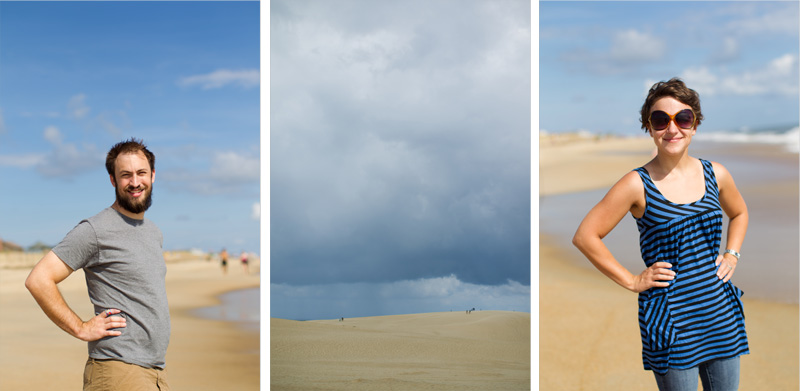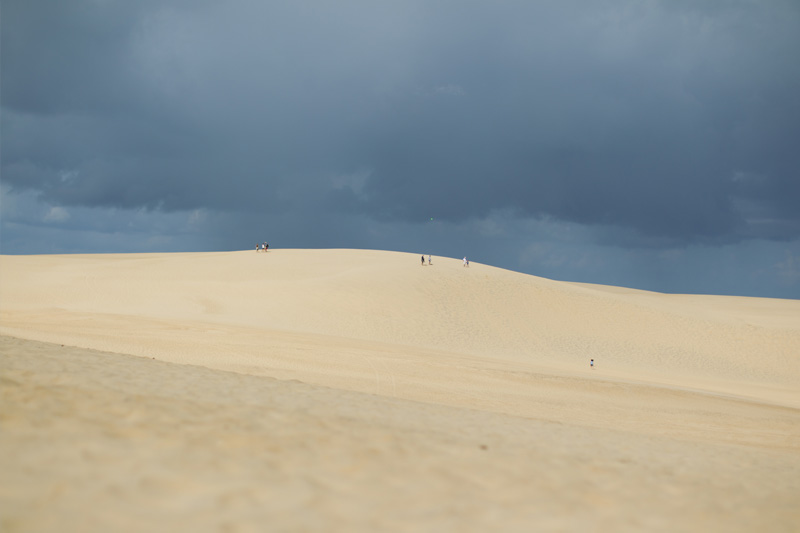 Thank you, Lori and Hassan, for bringing us out to the coast with you! Thank you, too, to the wonderful, polite, and super nice bridal party and family. You were all so great to work with!