We have been loving our outdoor weddings lately even with this incredible heat. Amanda and Sean's wedding, while not quite 112 degrees like our wedding in North Carolina the weekend before, was about as equally hot given the fact that it was in the low 100's but all outdoors. Geoff and I brought a cooler full of Gatorade and stashed it away near the edge of the woods. :) Thankfully, the groomsmen weren't wearing jackets and Amanda's dress was light, so everyone partied away in the super unprecedented Pennsylvania heat.
Weddings that take place all in one venue are awesome, but they're even more awesome when they're at a farm or a greenhouse or a nursery or a venue that (dun dun dunnnn!) combines all of that together into one venue of wedding goodness. We had been looking forward to this wedding since Amanda and Sean contacted us last year. We'd been looking forward to working with them again (they're both so super sweet and ridiculously cute). We'd been looking forward to meeting their dog named Goose (first dog that we've ever known named Goose). We'd been looking forward to shooting at Stonebridge (bring on the 20 different awesomely tempting places to take ring shots). We'd even been looking forward to the salt stains that we knew would be terribly apparent on both of us when we saw the forecast was in the hundreds (well, not really, but we were still excited). And their wedding didn't disappoint. There was Amanda looking gorgeous and Sean looking handsome. There was Goose not wanting to get his picture taken but looking cute anyway. There were ring shots on tomatoes. There were even sunglasses as favors (best favors ever for an outdoor wedding in the sun). There were little kids piling said sunglasses on top of their heads, butterflies, wonderfully kind wedding guests, centerpieces with paper signs proclaiming the names of important streets in Amanda and Sean's relationship, and yes… lots of sweating. And we loved it.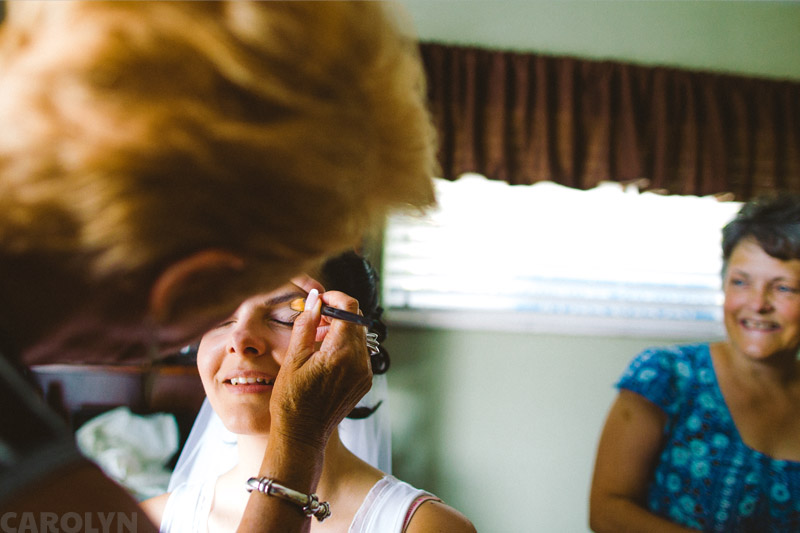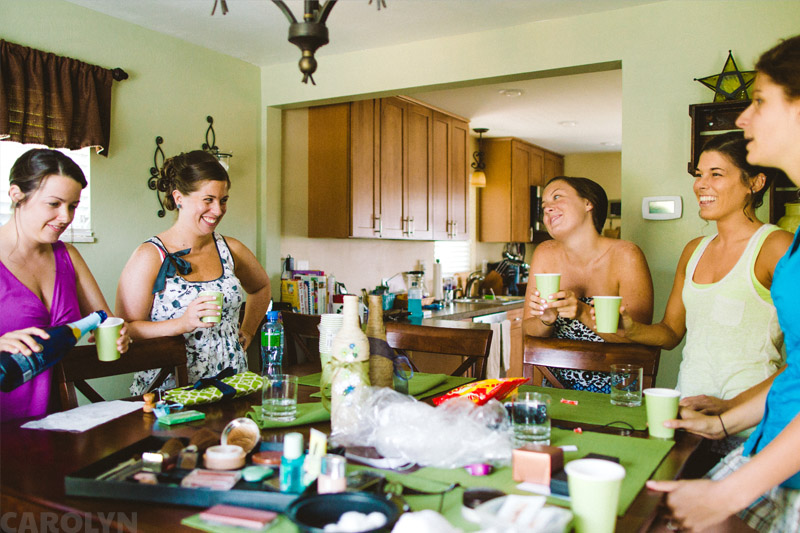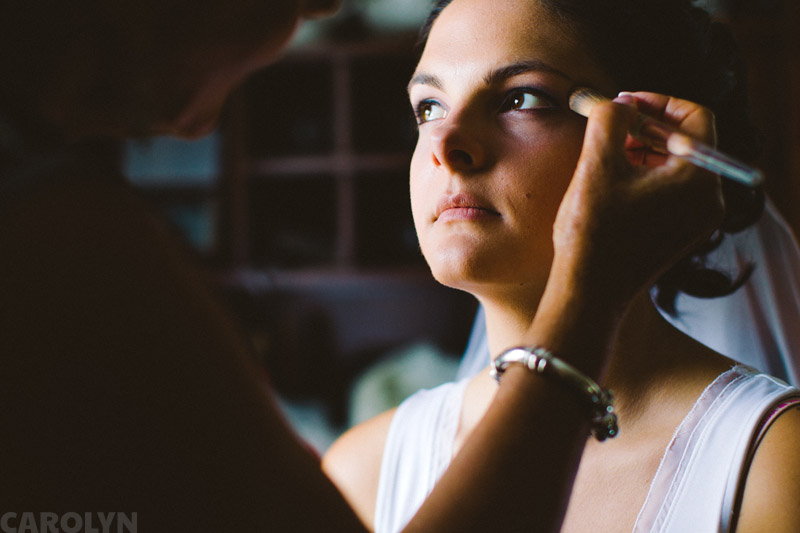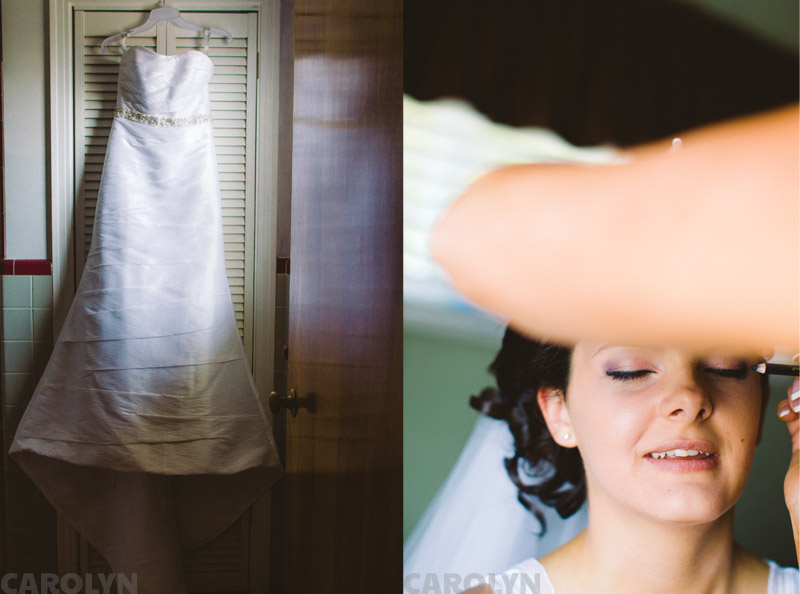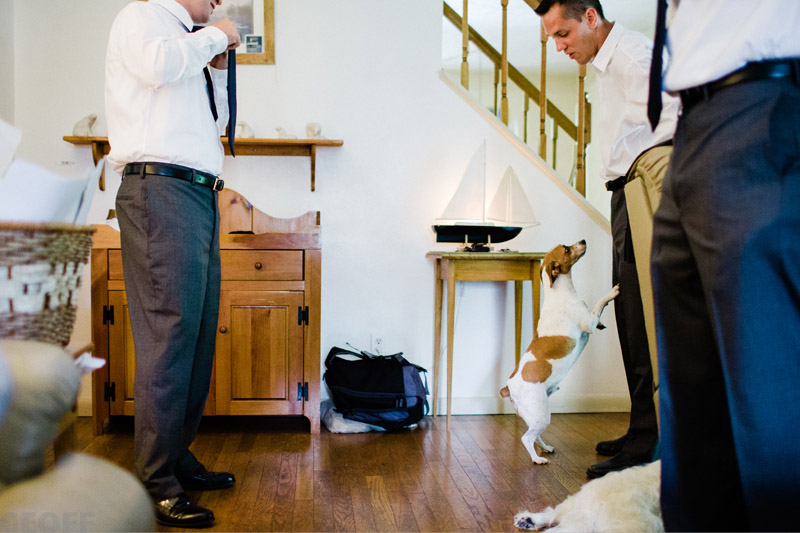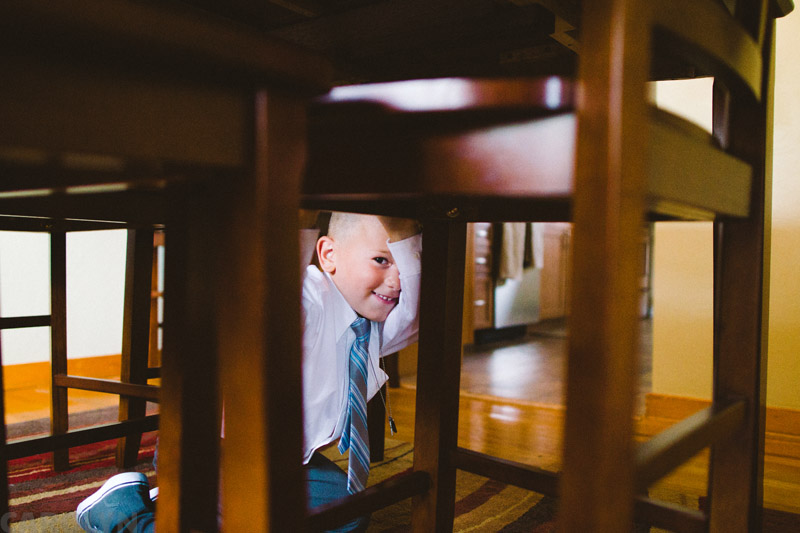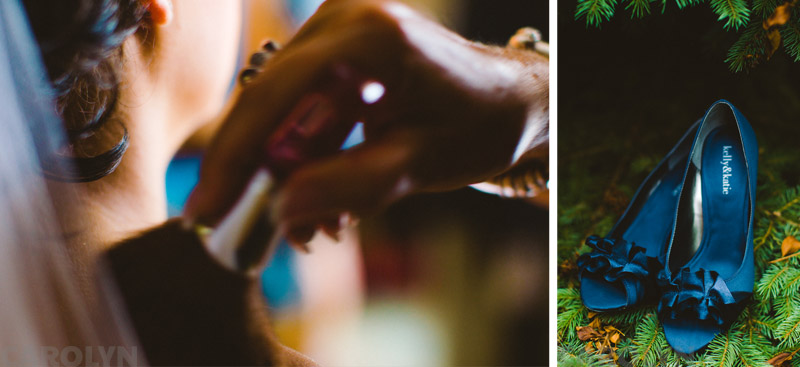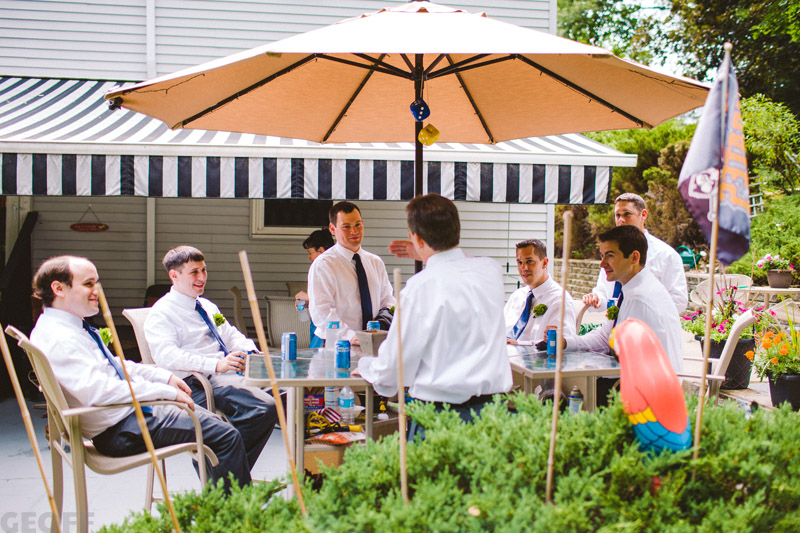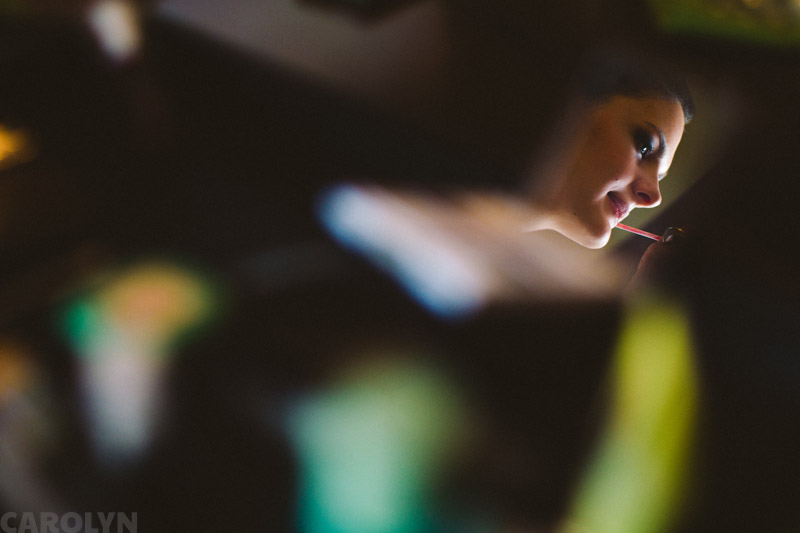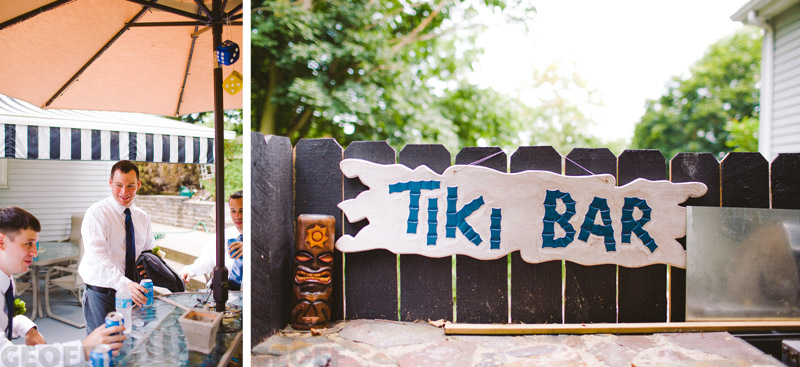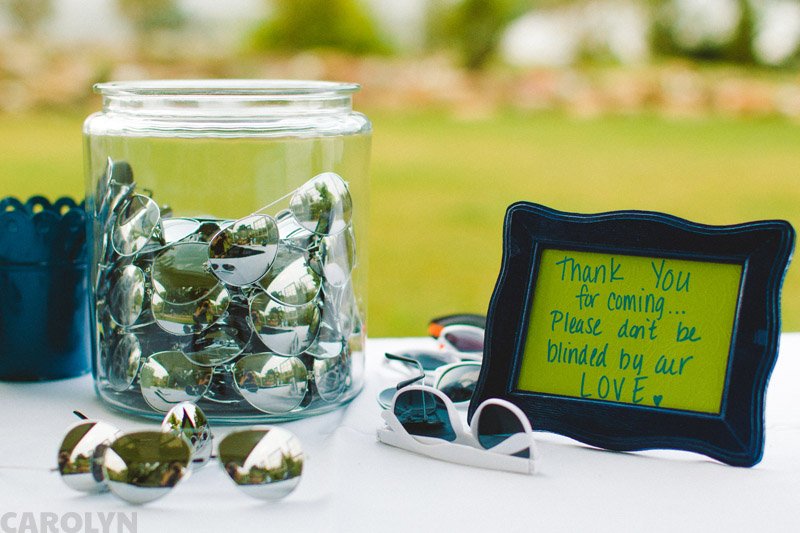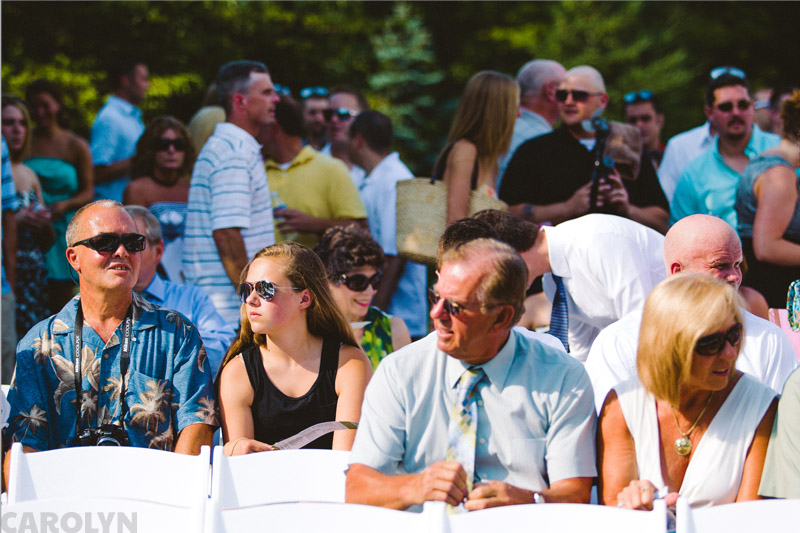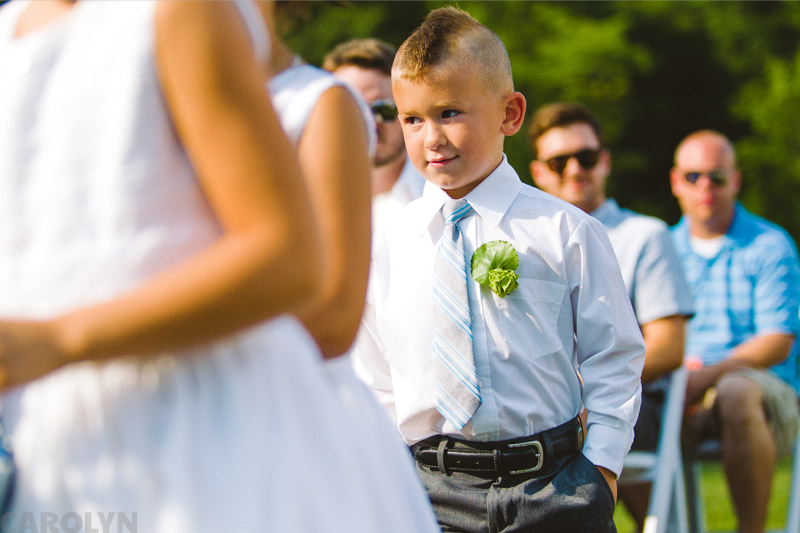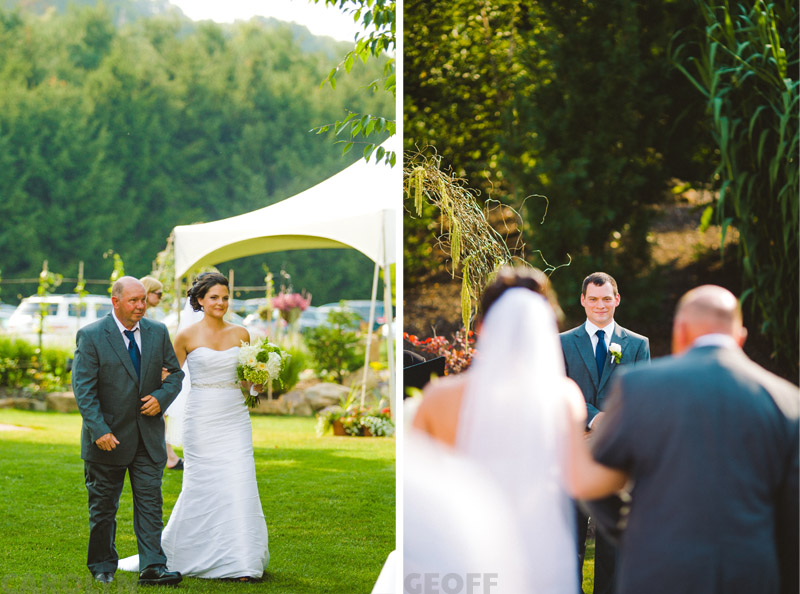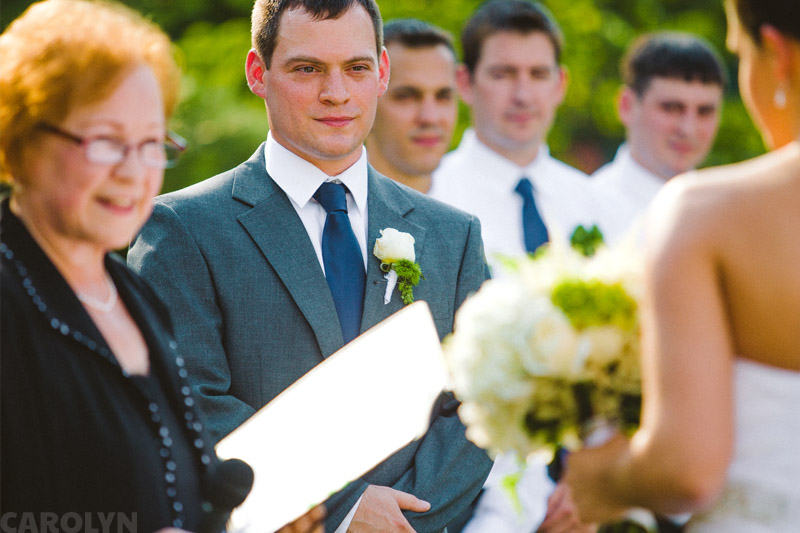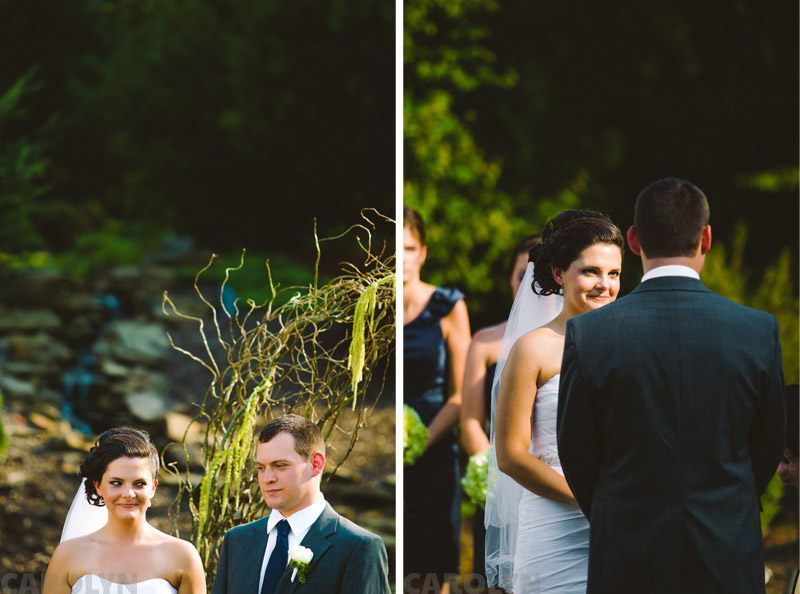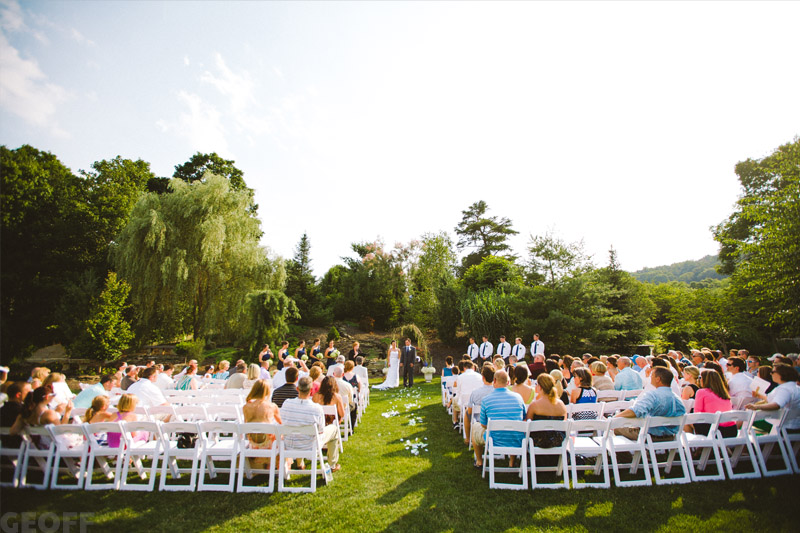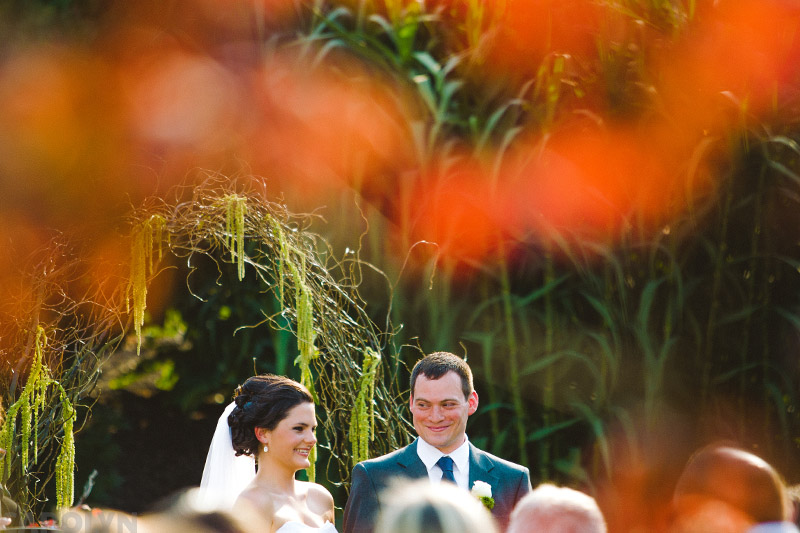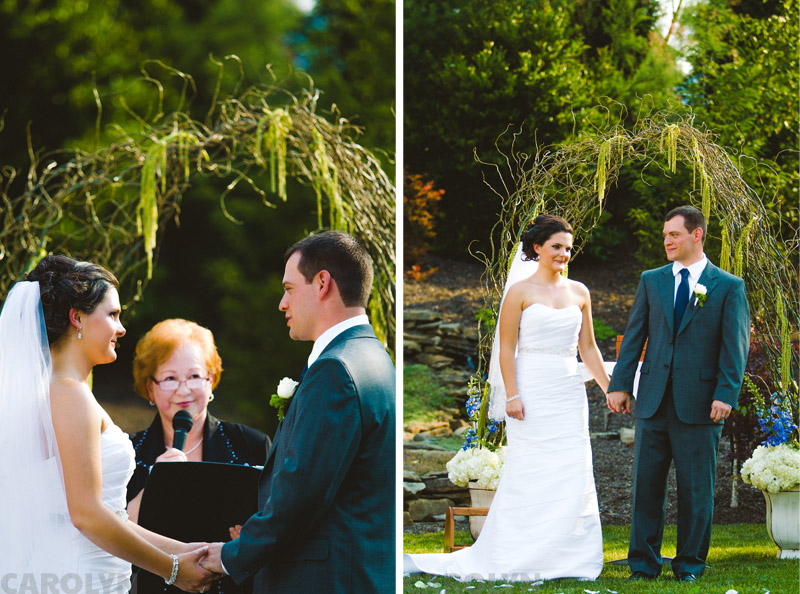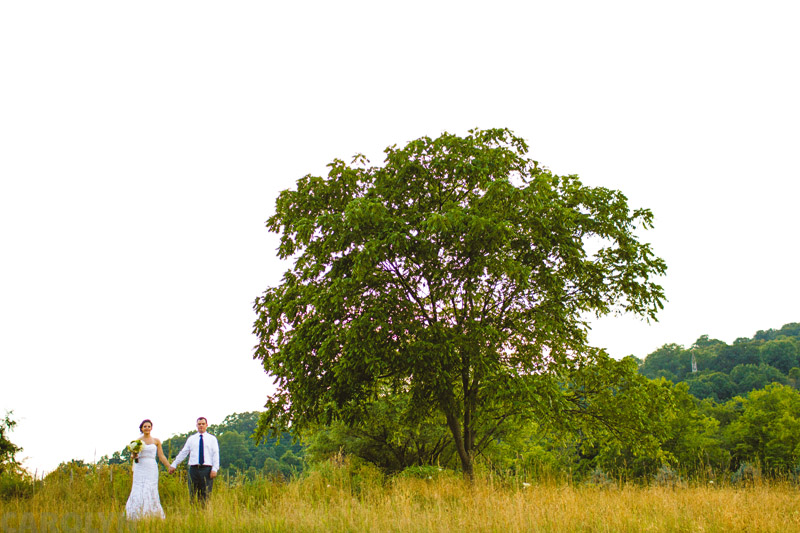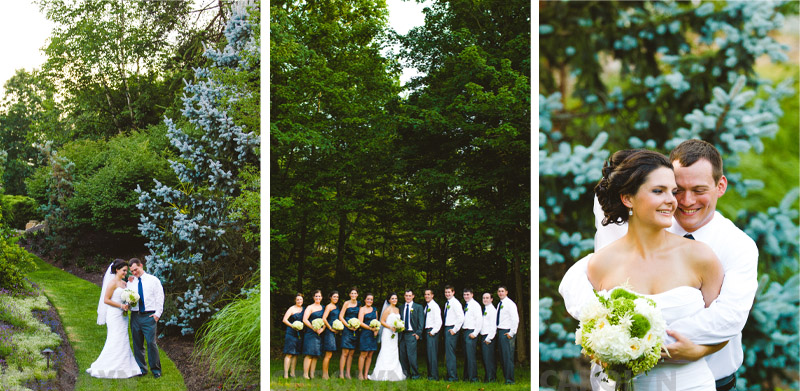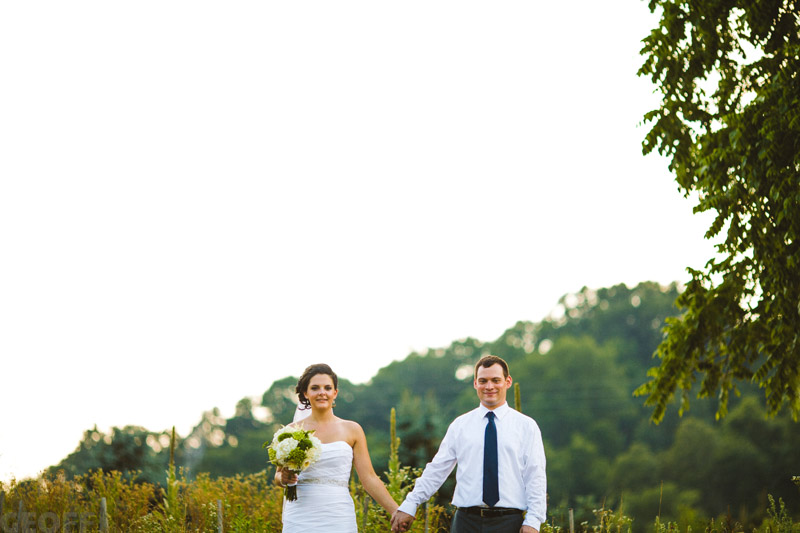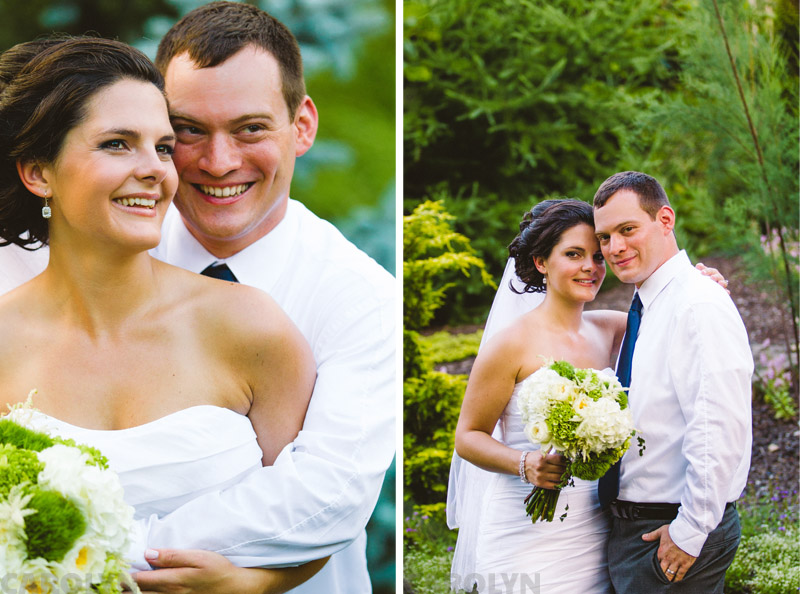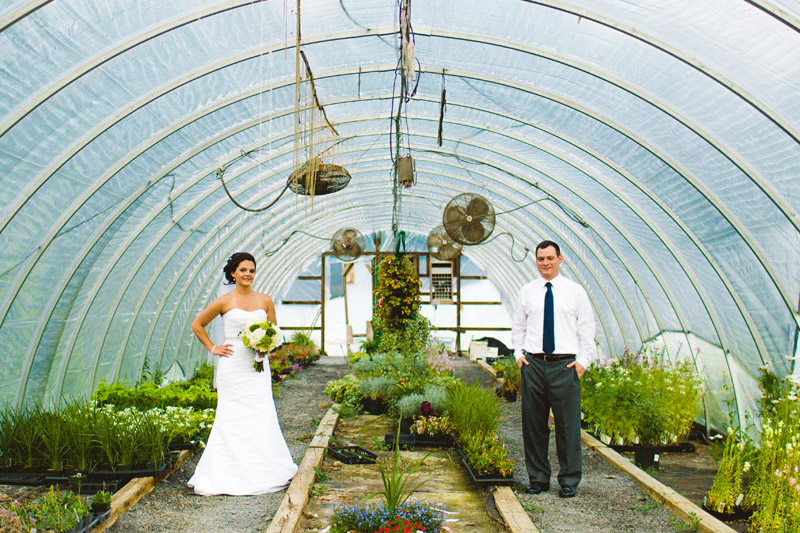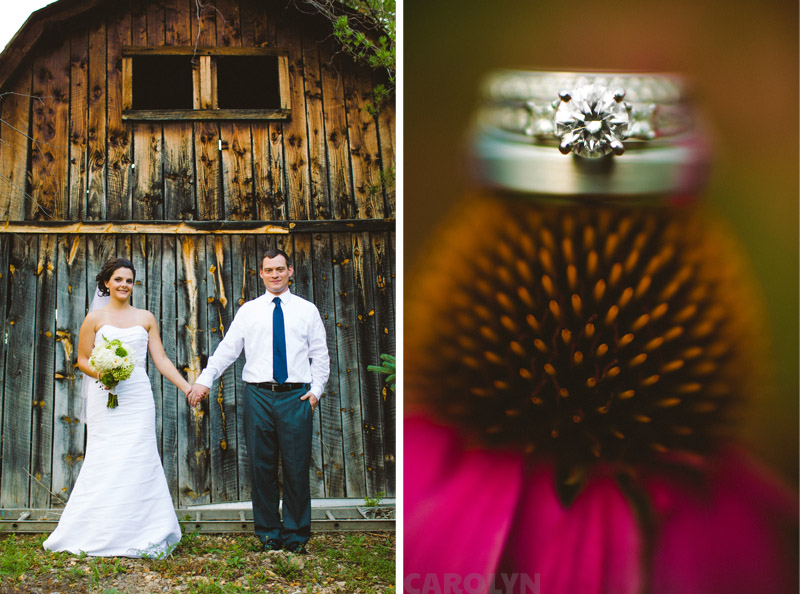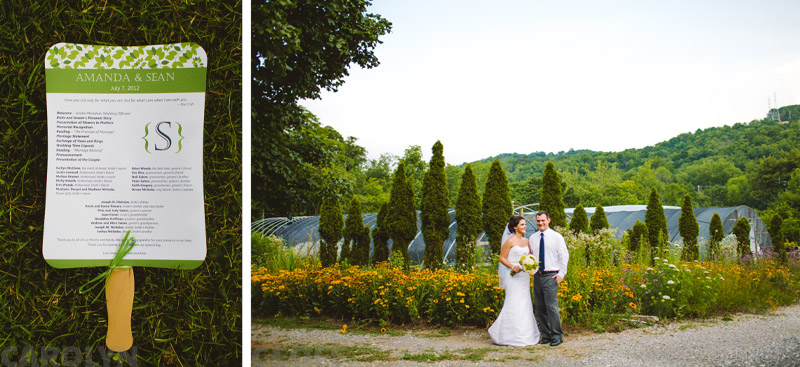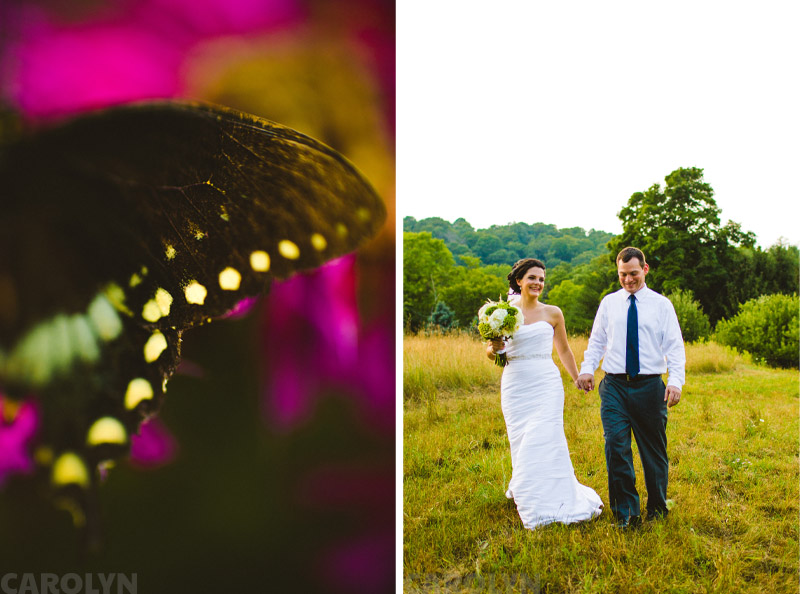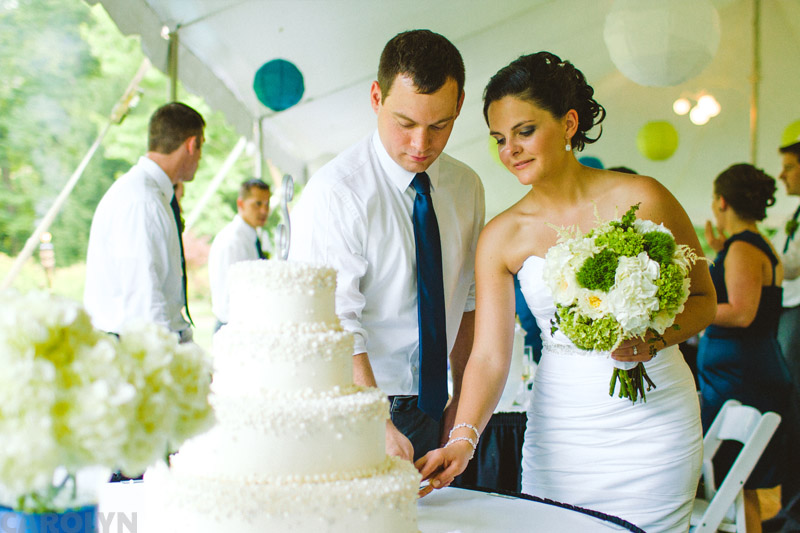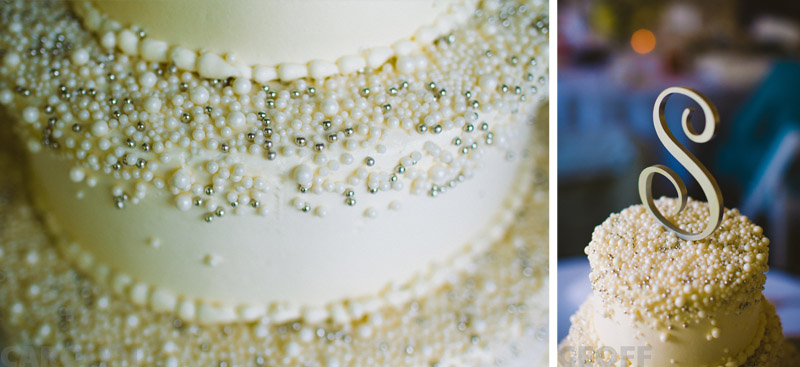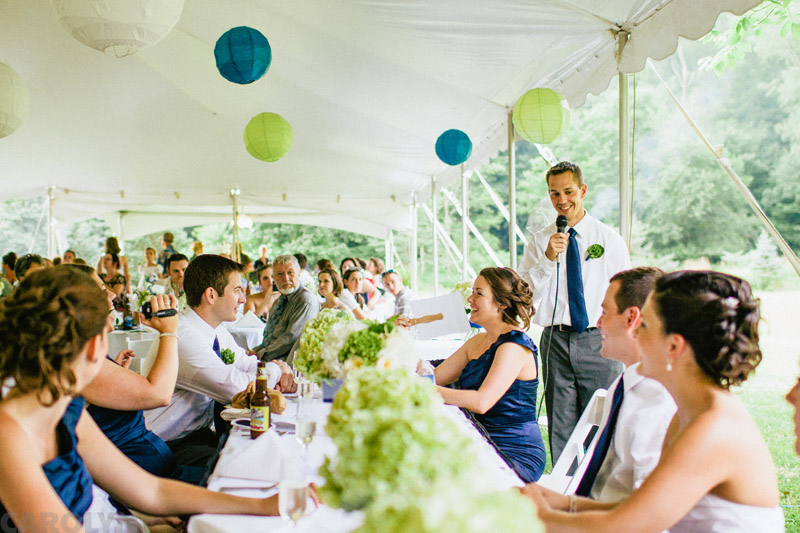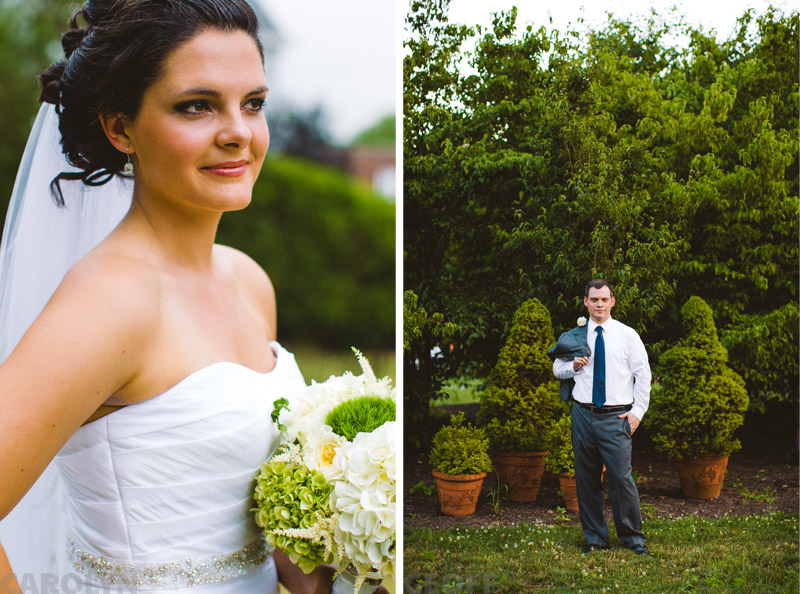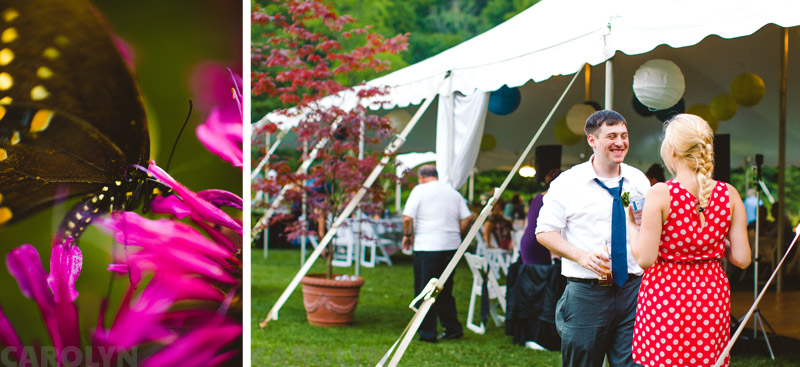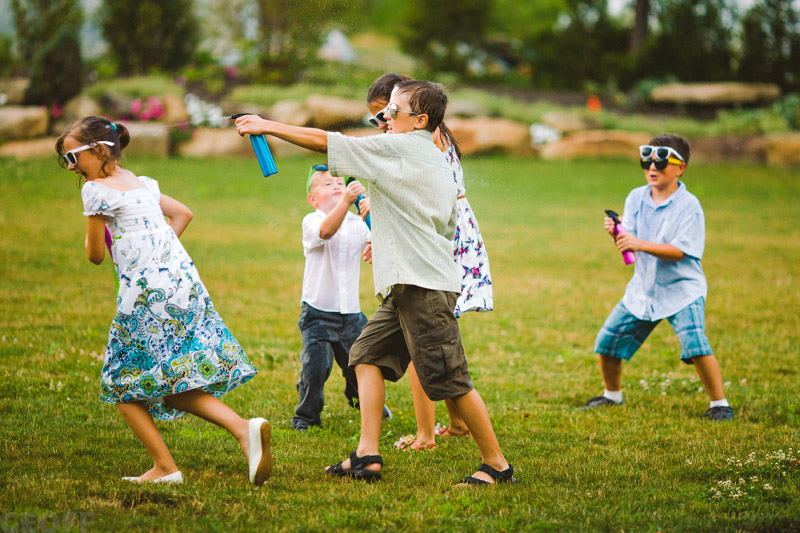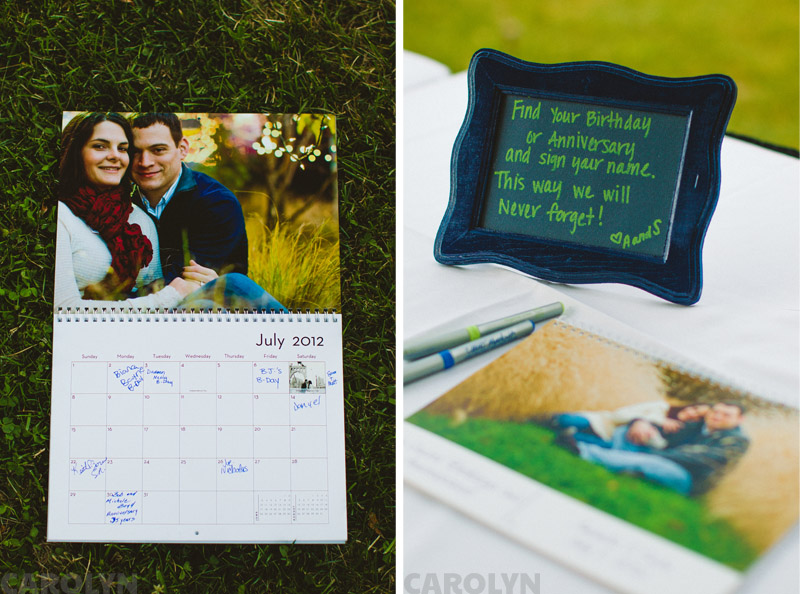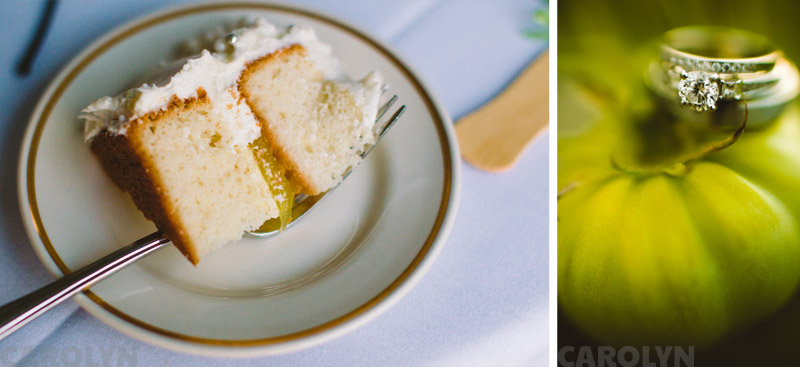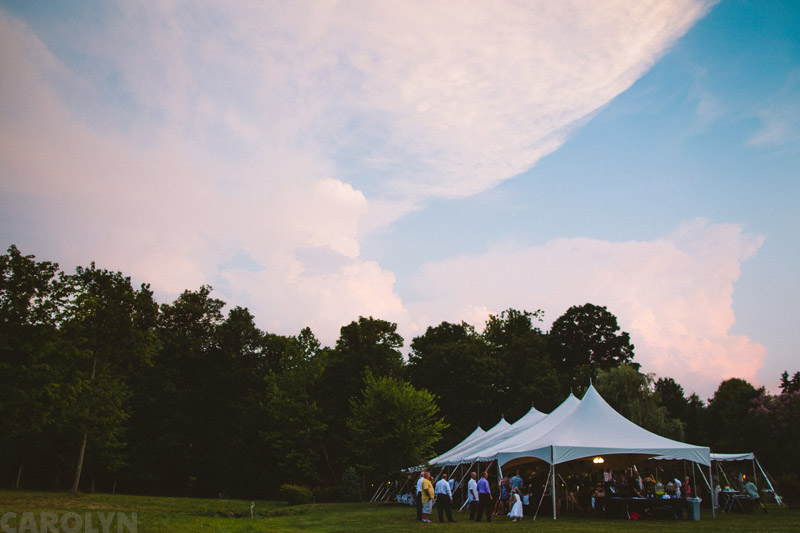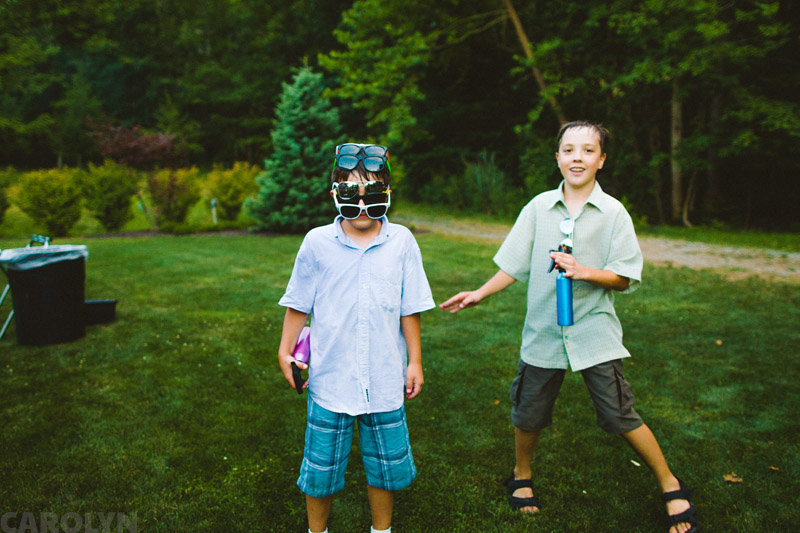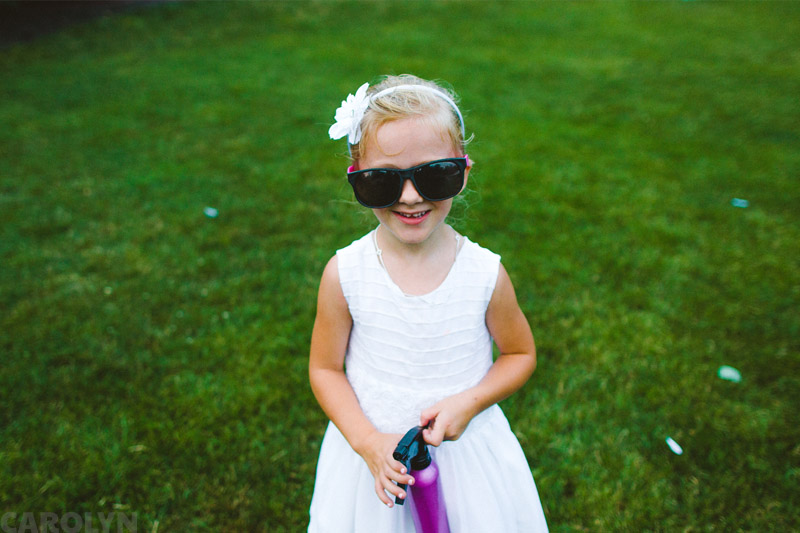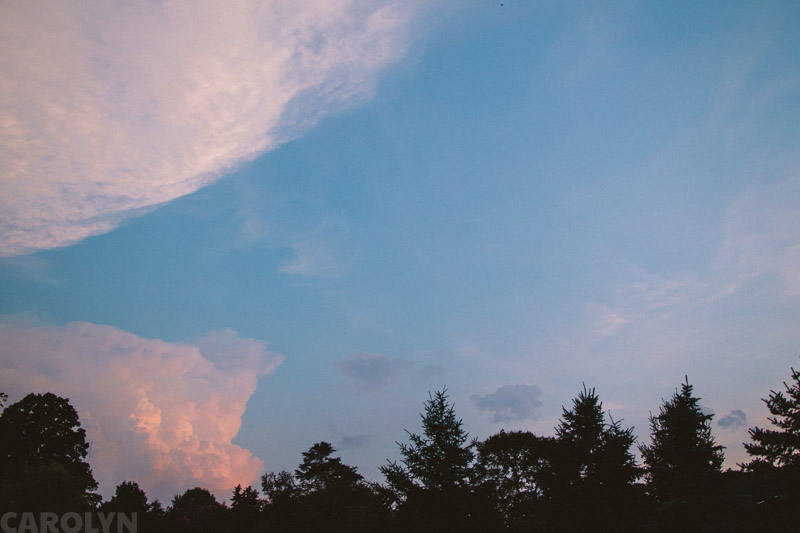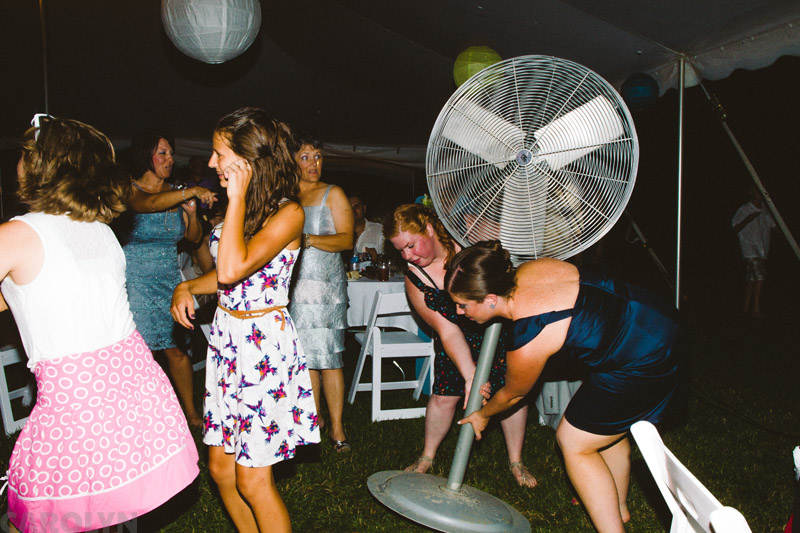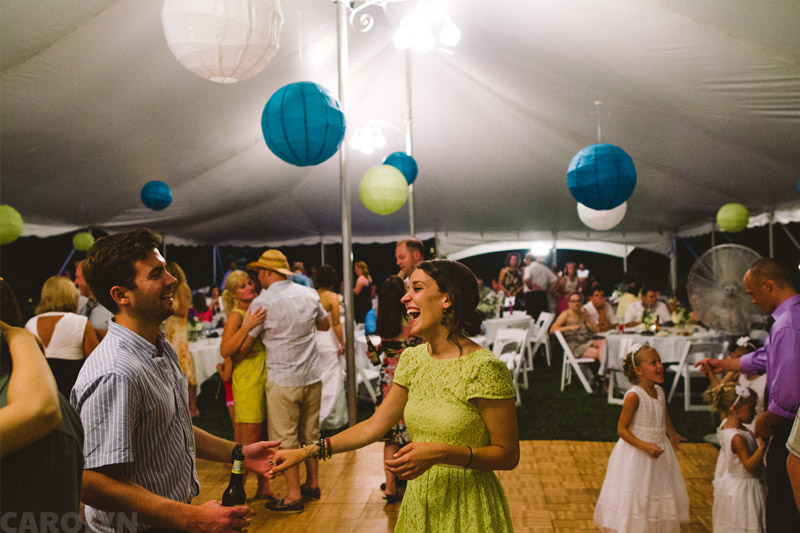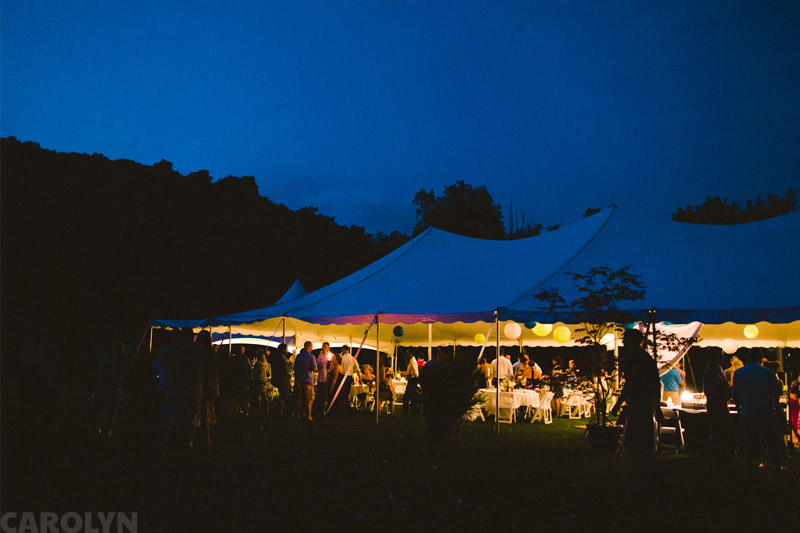 First Dance Song: "Steady As We Go" – Dave Matthews Band
Amanda's Occupation: Benefits Analyst/Real Estate Agent
Sean's Occupation: Engineer
How You Met: Knew each other from high school, but started dating while in college after a St. Patrick's Day celebration in Pittsburgh (and a little help from old school AIM (AOL's Instant Messenger))
Interesting Fact About Amanda: Has a strange liking for even numbers and named her dog Goose… who doesn't love Top Gun?
Interesting Fact About Sean: Can sing like Axl Rose and is obsessed with Tommy Barrasso
Honeymoon Destination: Montego Bay, Jamaica
Date: July 7, 2012
Ceremony and Reception Venue: Stonebridge Farm Nursery // Pittsburgh, PA
DJ: Zip and Pat Jankowski
Florist: Stacey Powers
Cake: Cakes by Tammy
Caterer: Catering by Gregory
Hair/Makeup: Hair by Shag Hair Salon // Makeup by Julia Norton and Katy Kenny
Officiant: Sandra Monahan