again i'll say it – there is nothing better than photographing the wedding of a friend.
melissa and i met when we used to teach elementary school in creedmoor, nc. she taught first grade, i taught second. we loved kids, but ended up despising teaching in the public school system and eventually we both quit around the same time to pursue different paths. i went into photography and melissa, very much in tune with nature, farming, and her religion, moved to virginia to begin an intentional community on a farm in the mountains near lynchburg. she was starting this new life with her friends from the area and her boyfriend, chris. they both attended classes to further their education on their ideal community and longed for a day when they could begin the journey together for good, as they were frequently separated by state and county lines.
last weekend, they began their full life together and geoff and i traveled to virginia to photograph their wedding. :)
like i said, they are very earthy and do-it-yourself, not to mention incredibly creative, lovely people. the pictures below will vouch for their total awesomeness and the love and support of their family and friends. they did the entire wedding themselves, using only their friends and family to make everything. it was truly amazing and shows just how much you can accomplish when you enlist the help of people you know.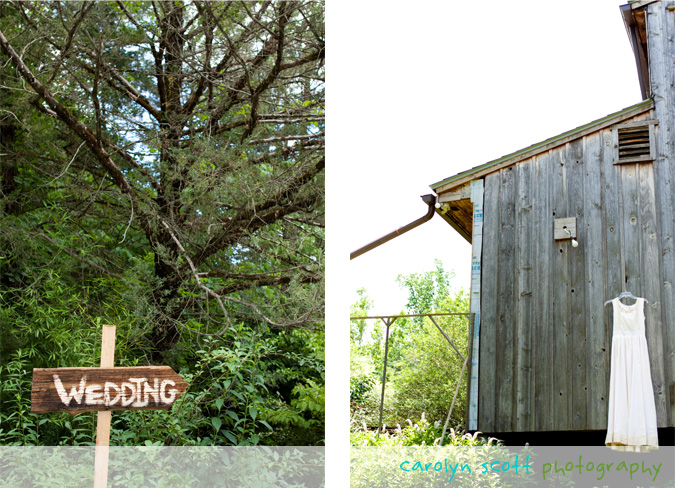 melissa, being the super crafty previous-elementary-school-teacher that she is, did a ton of the details. she also made her own wedding dress because she is an amazing seamstress who makes a ton of her own clothes, of which i've been perpetually jealous.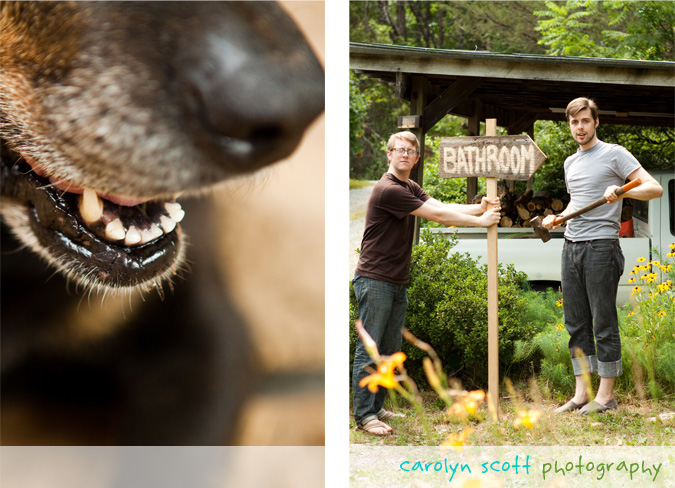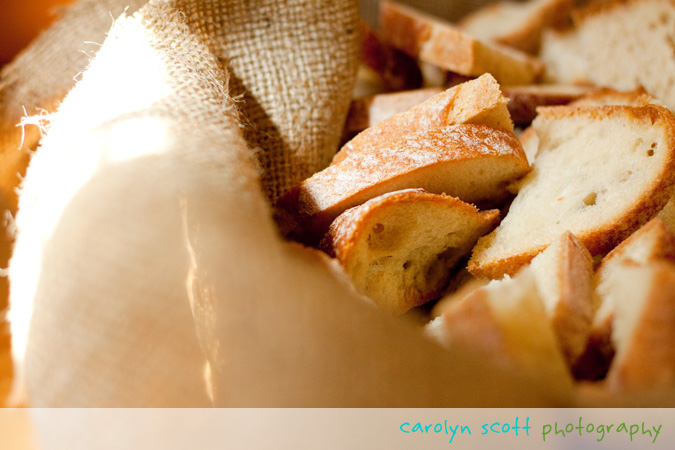 melissa and chris received a cabin in the woods for their wedding present. can you get a better wedding present than that!? i found this book sitting on the bookshelf in the house on the farm and found it fitting for a shot. :)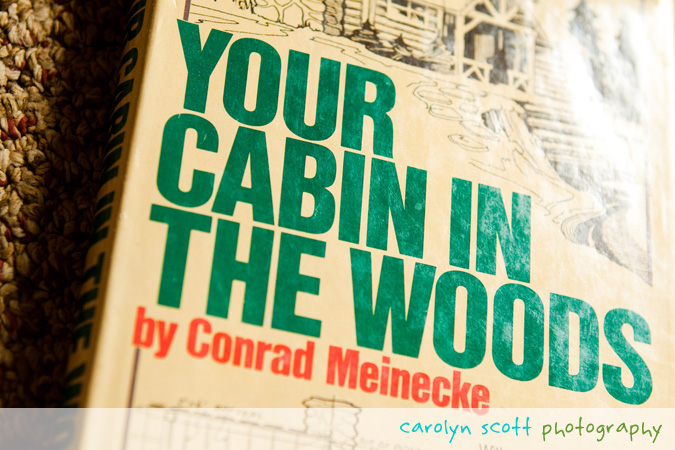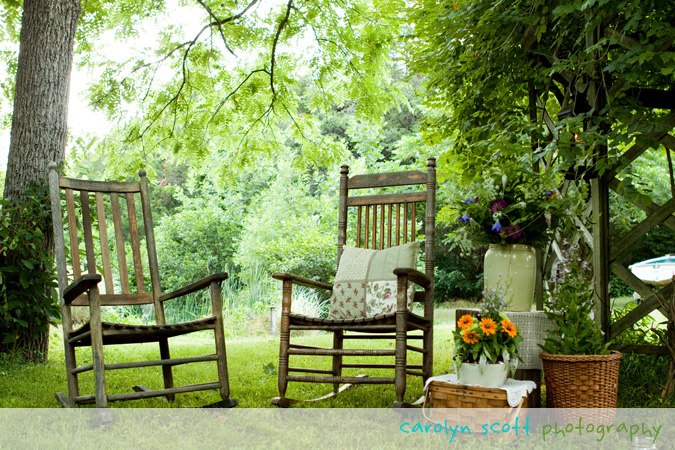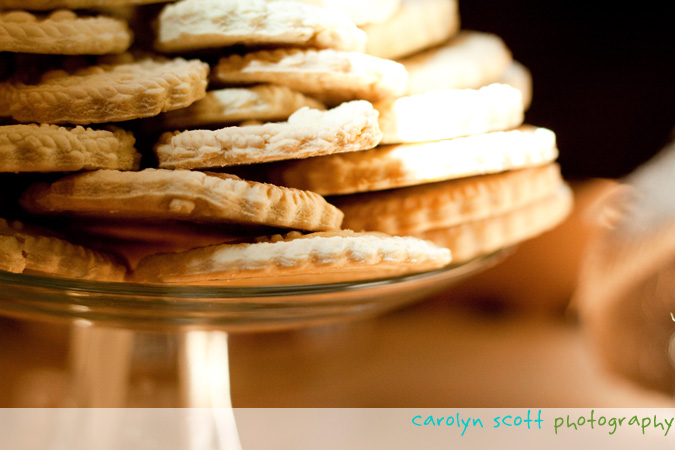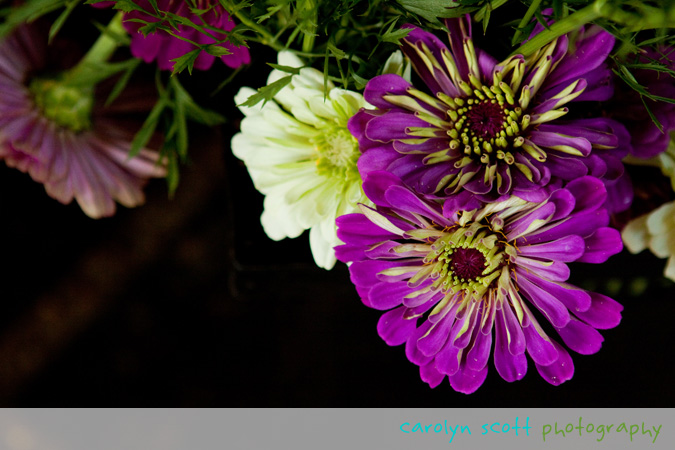 no farm wedding is complete without chickens. you have no idea how excited i was when i found out that there would be a chicken coop on the ceremony grounds!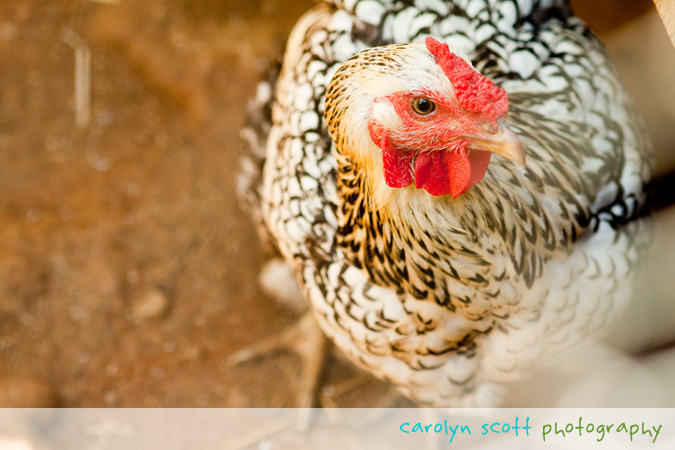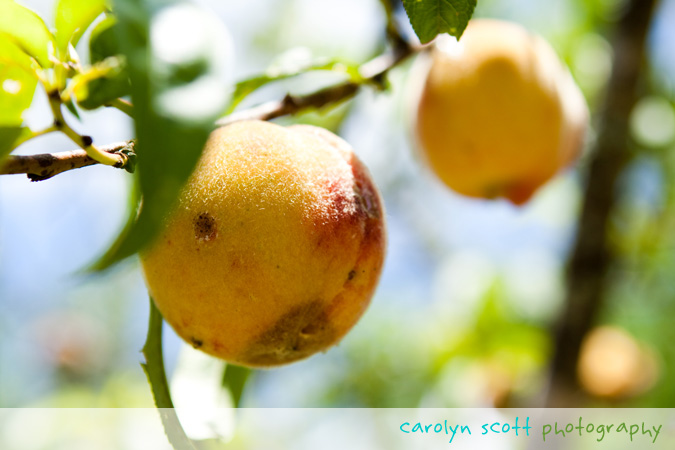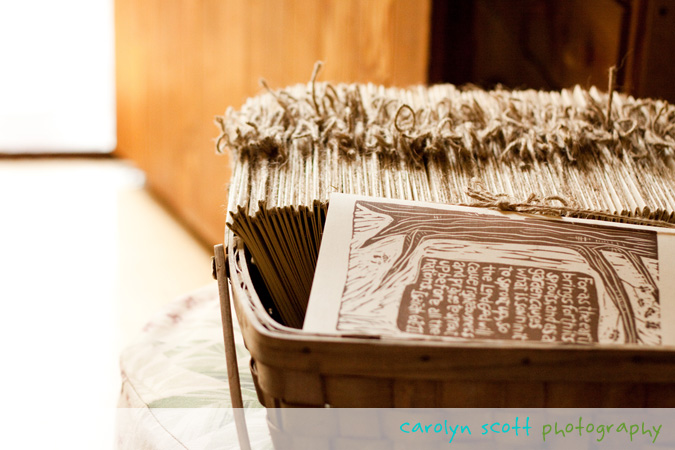 all the girls making food for the wedding in the kitchen. no AC here, folks! they were more used to it than i was, so i was pretty much running around sweating buckets. :)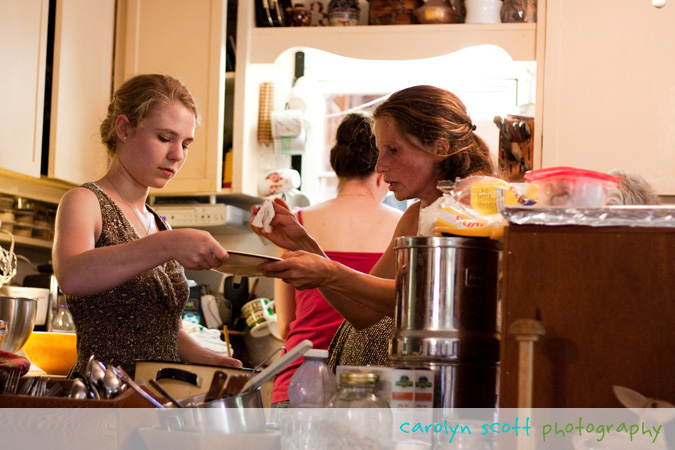 i'm loving the use of mason jars in weddings recently. i've always loved the look of them. to the right is the back of melissa's dress with the tiny buttons. :)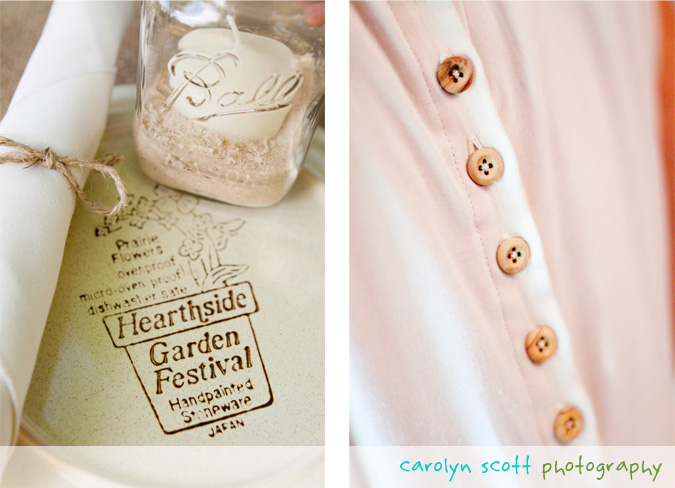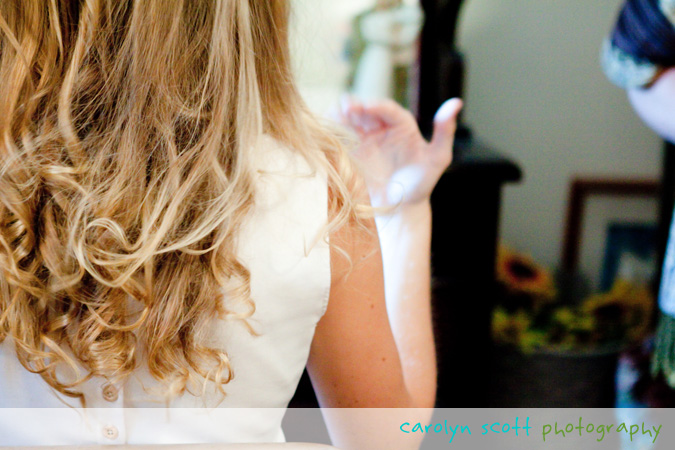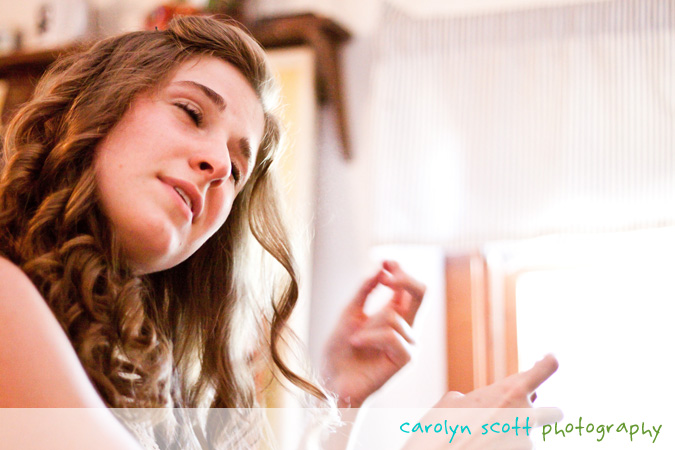 melissa's little sister sam working on her hair. they are both equally adorable and incredibly alike. i pretty much felt like i already knew sam and they both have the same laugh. sisters are great!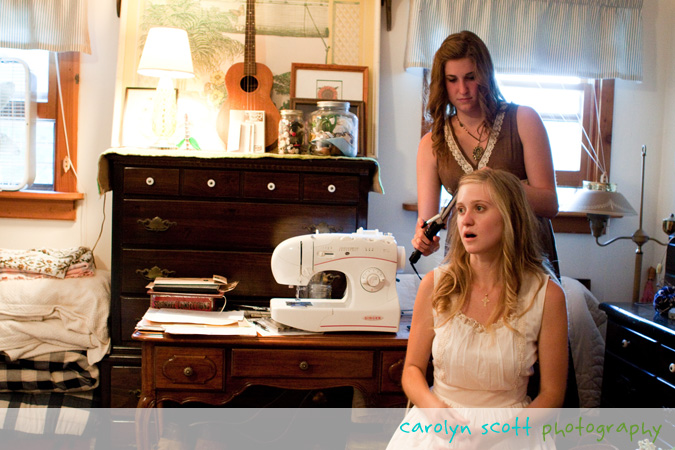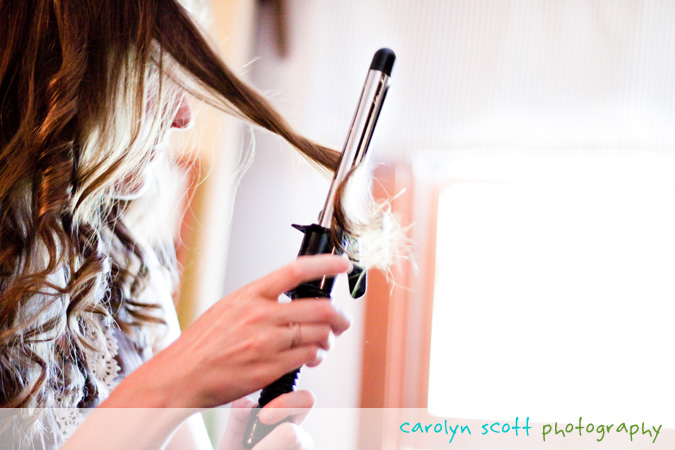 her dad bought her this necklace for the wedding and i found this book sitting on the nightstand. and as melissa is truly a "daughter of the land", i figured i'd put dad's necklace by it for a shot. :) i love it – one of my favorites of the day.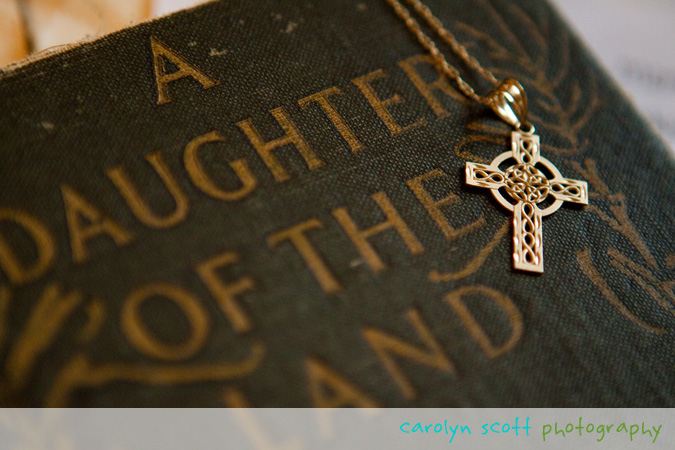 and here is dad, putting the necklace on his girl!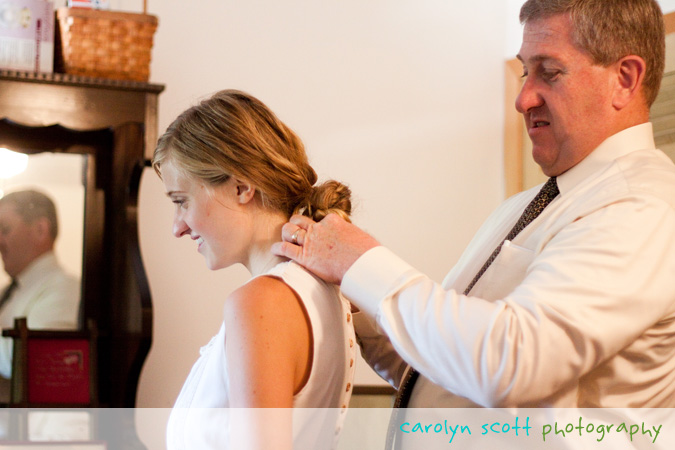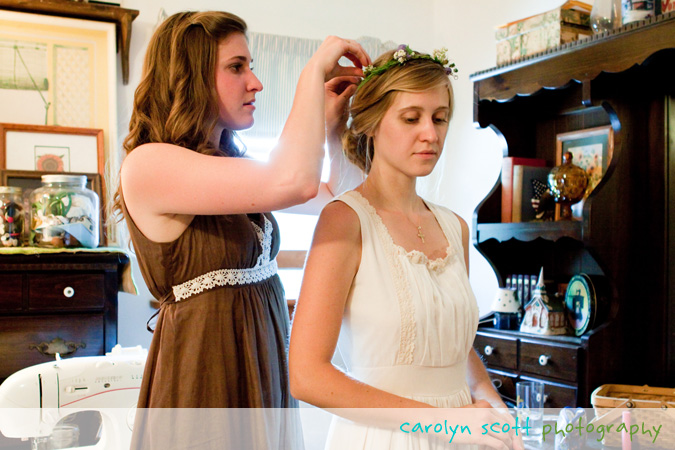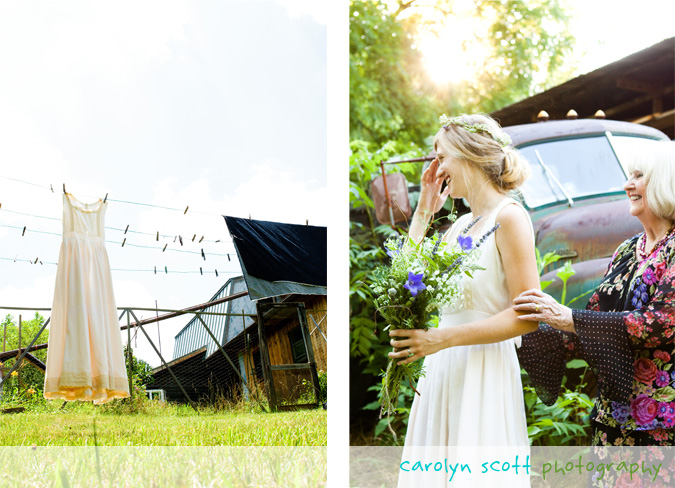 obviously i don't have to sit here and tell you how gorgeous melissa is and how i'd probably just follow her around all day with a camera and take pictures of her if she'd let me, but i'll tell you anyway: she is gorgeous.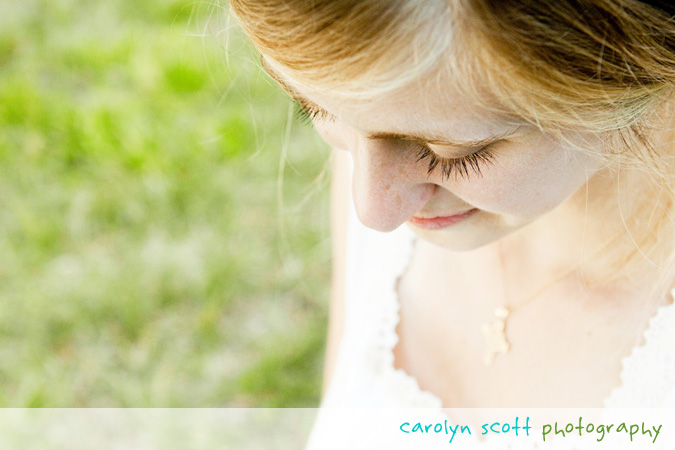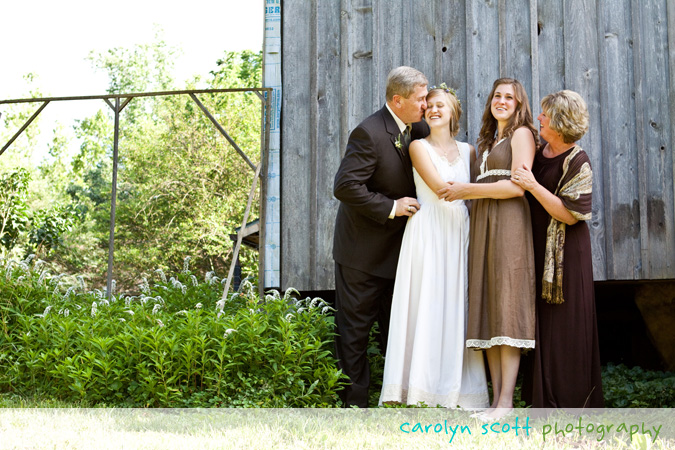 and what an adorable groom we have!! the look on chris's face to the right is so cute!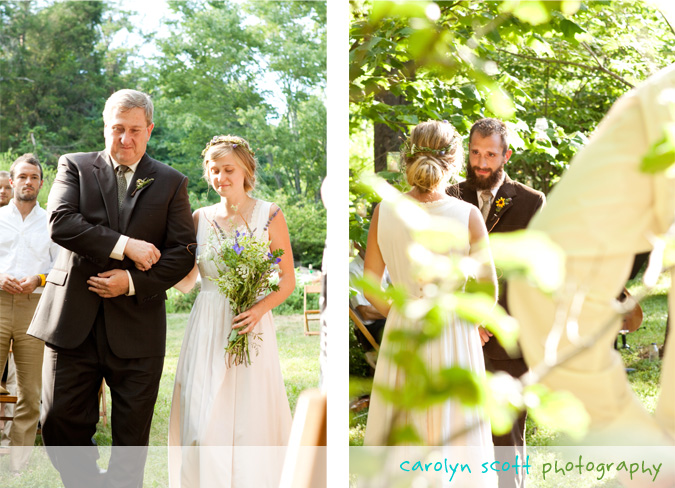 annnnd beam of sunlight from out of nowhere shining on the wedding ceremony GO!!! thank youuuu, nature. :) pulling through yet again.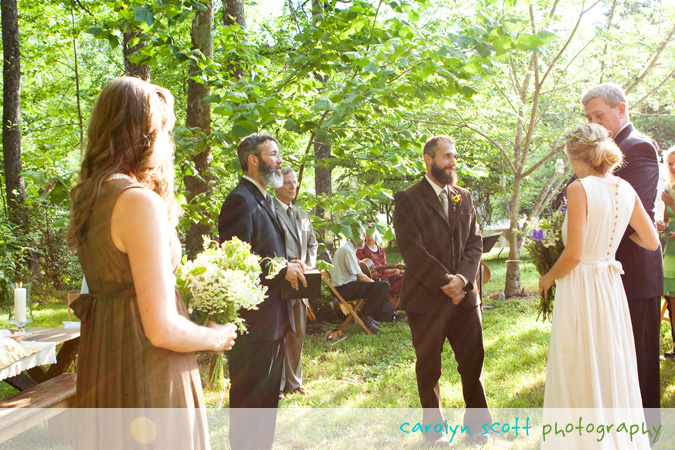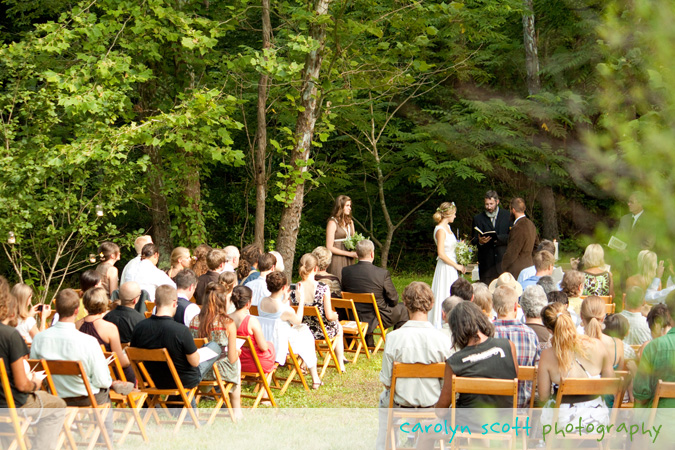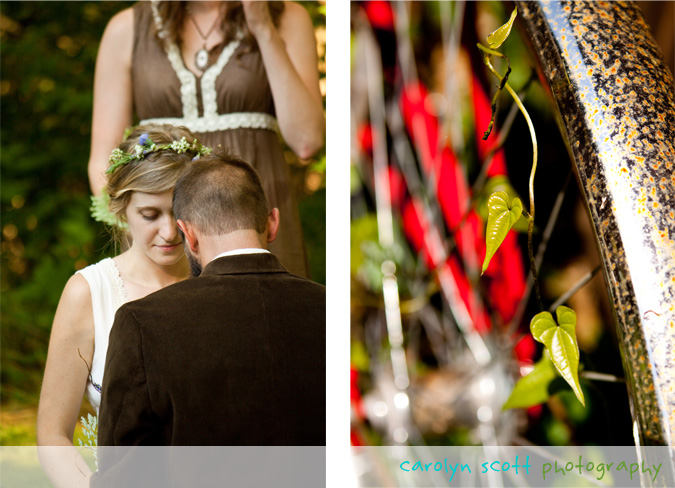 yes, those are candles in the trees you're seeing. :) they were married in the early evening and, after the ceremony, guests cleared out the chairs and replaced them with tables. the entire reception was in the same spot at the ceremony and lit entirely by moonlight and candles in the trees. it was absolutely beauuuuutiful.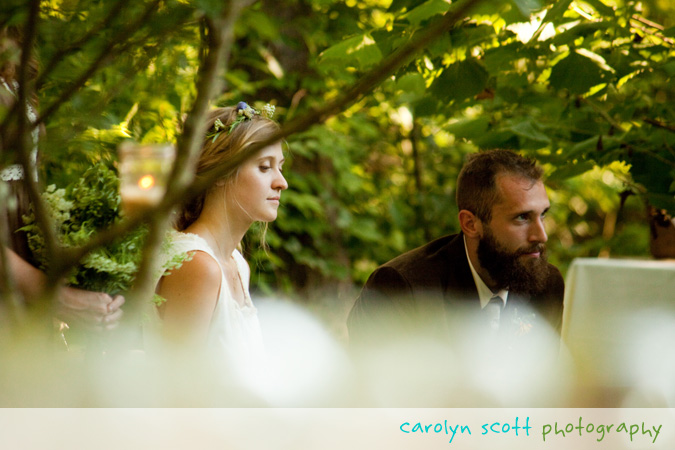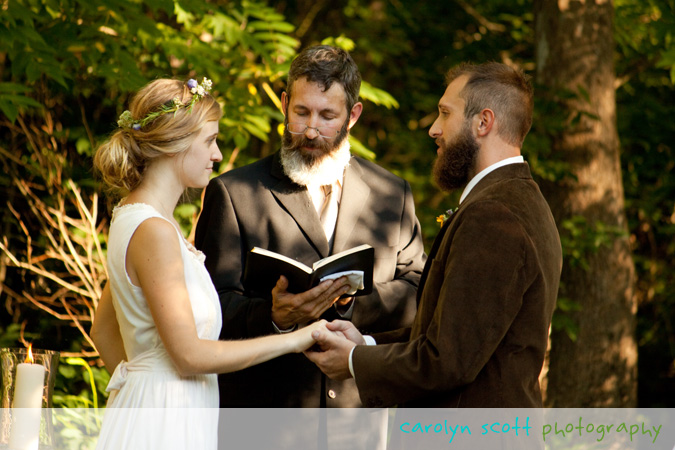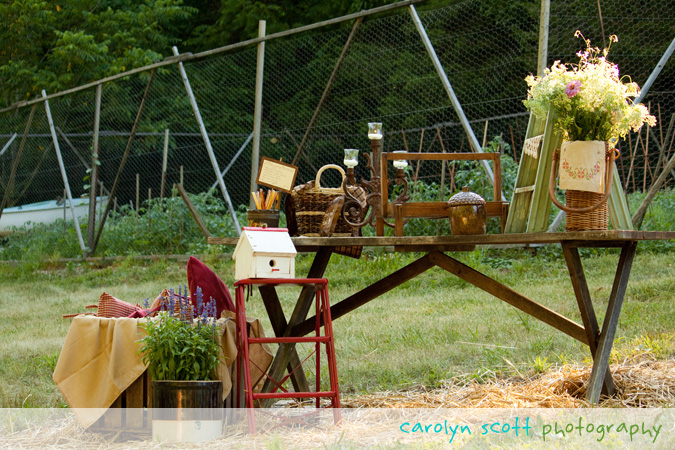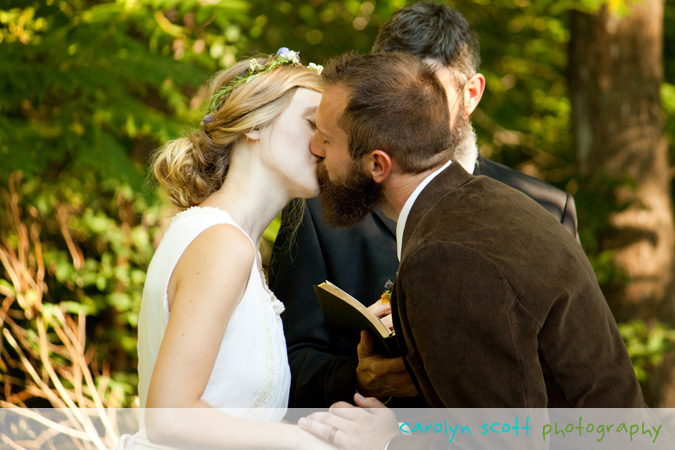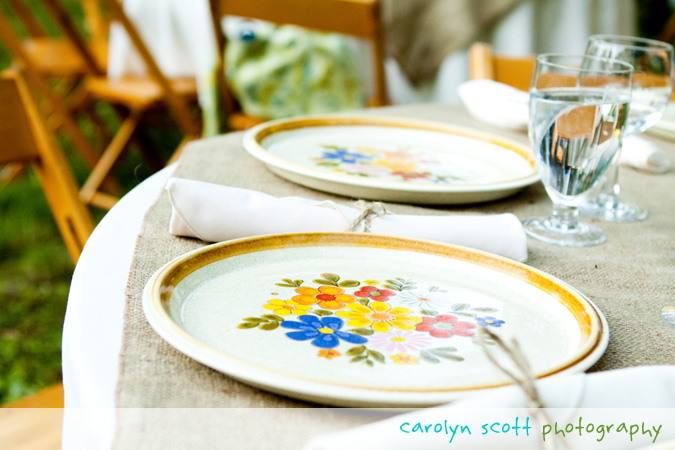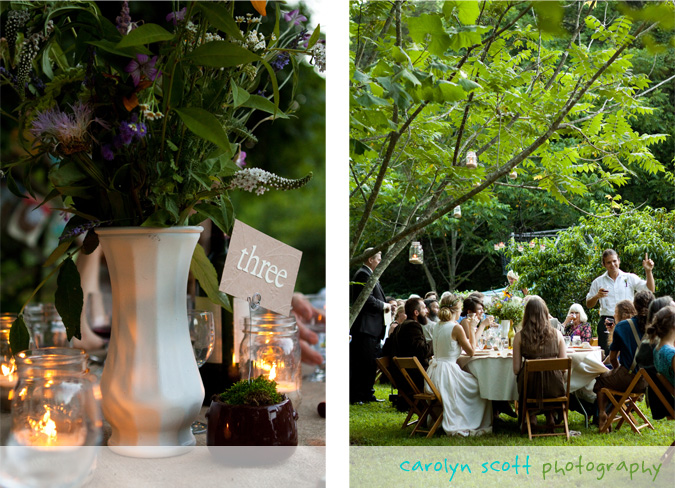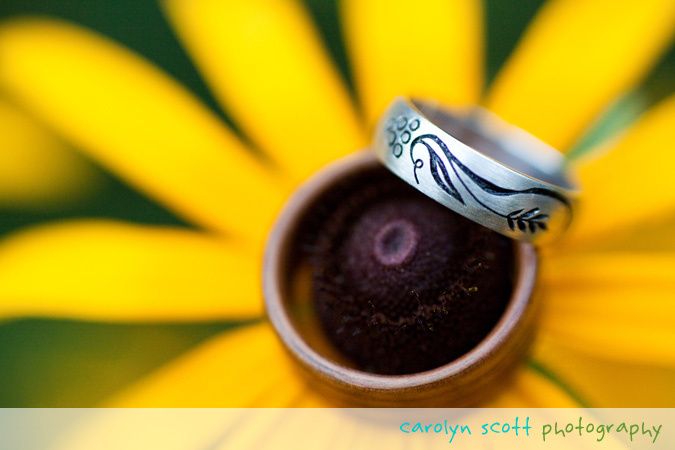 melissa and her sister holding hands. :)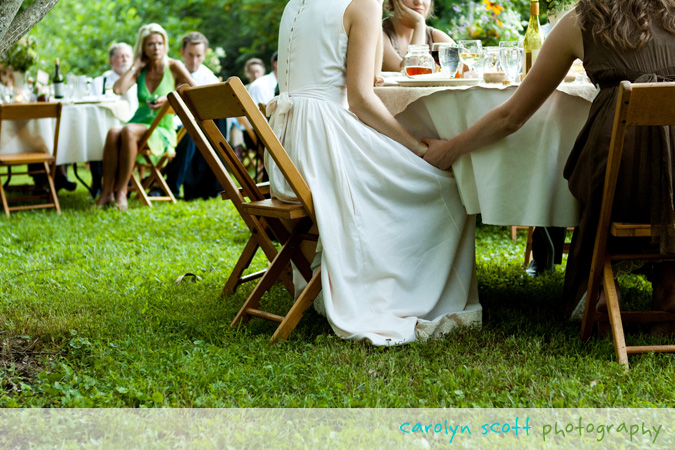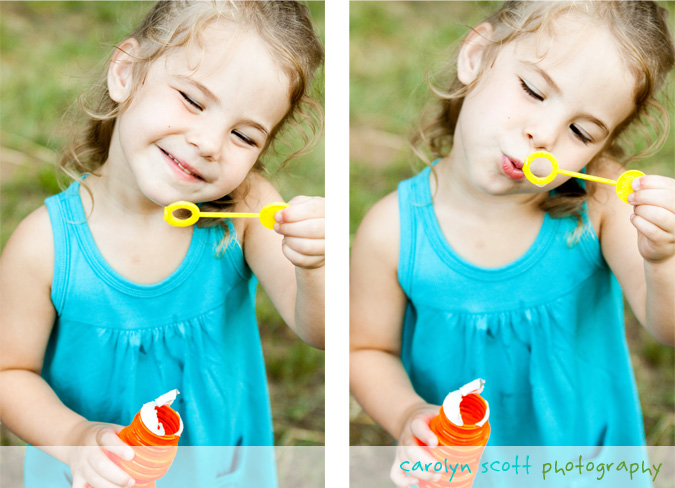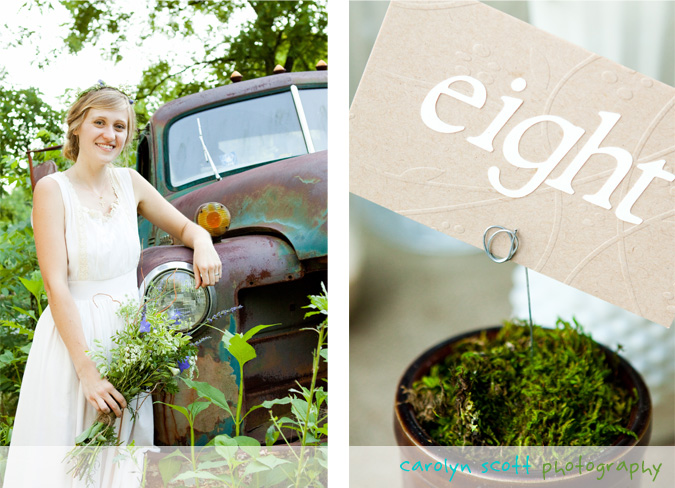 i was even more excited to hear about the rusty truck than i was about the chickens. i never apply vintage-y effects to anything, but i did in this portrait because i thought it fit.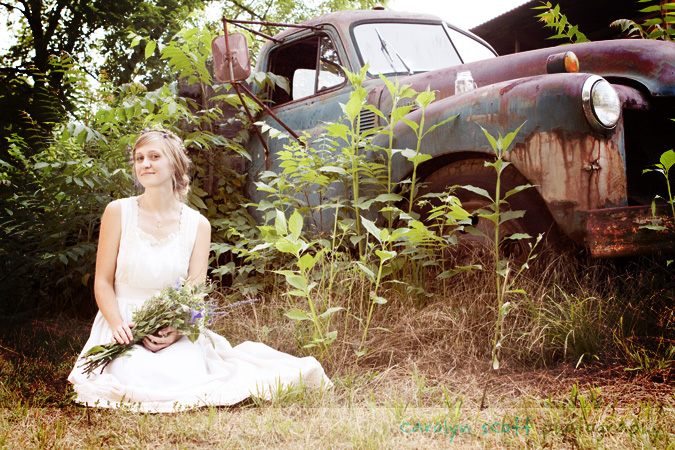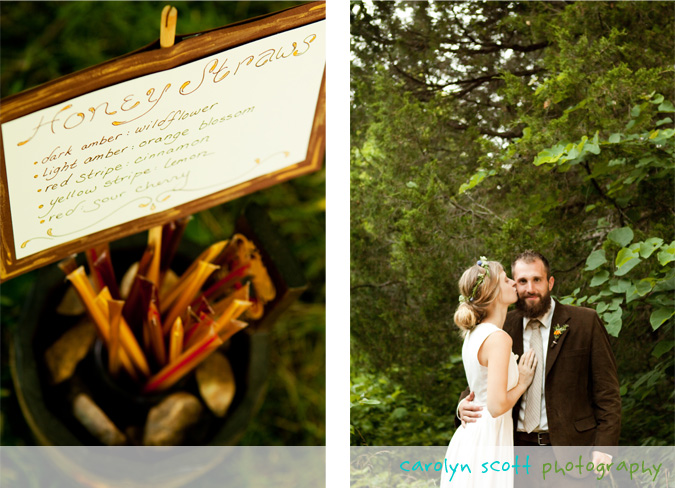 and the following, ladies and gentlemen, is the result of giving your photographer lots of time to walk around with just the two of you to take photographs at your wedding. it's totally, totally worth the twenty minutes or so it takes. i am so in love with every one of these.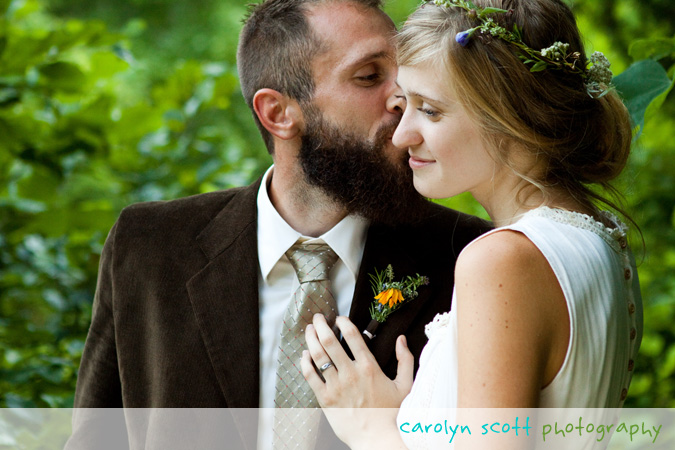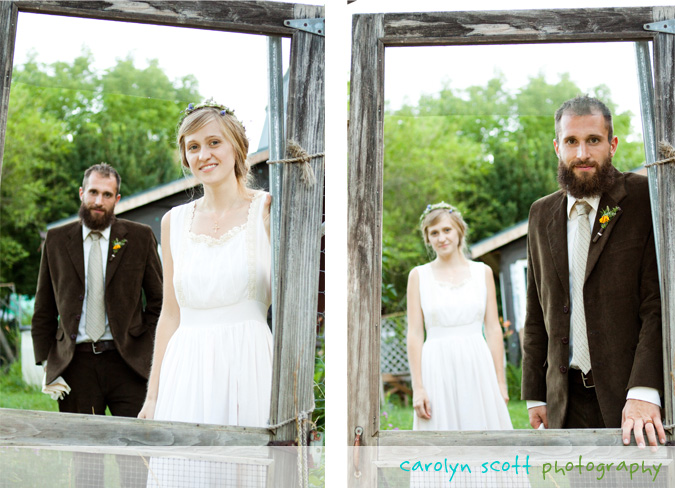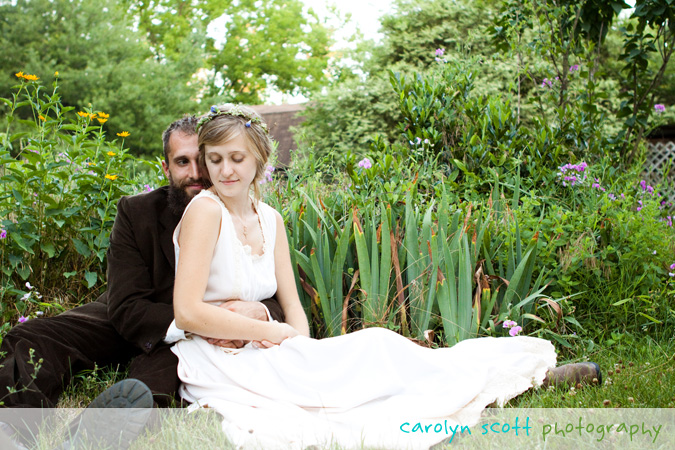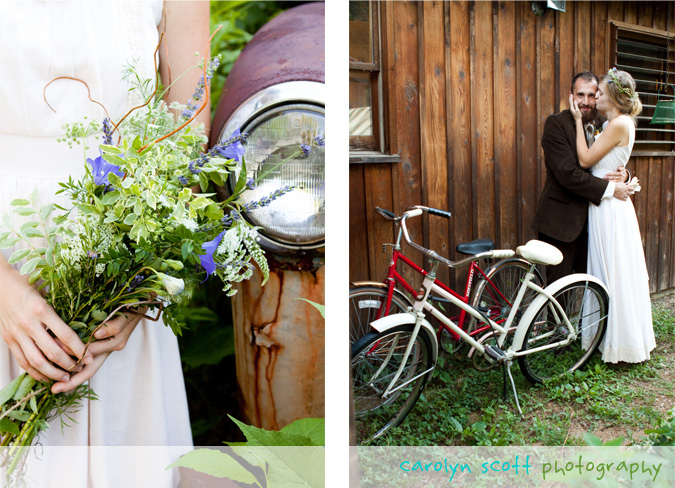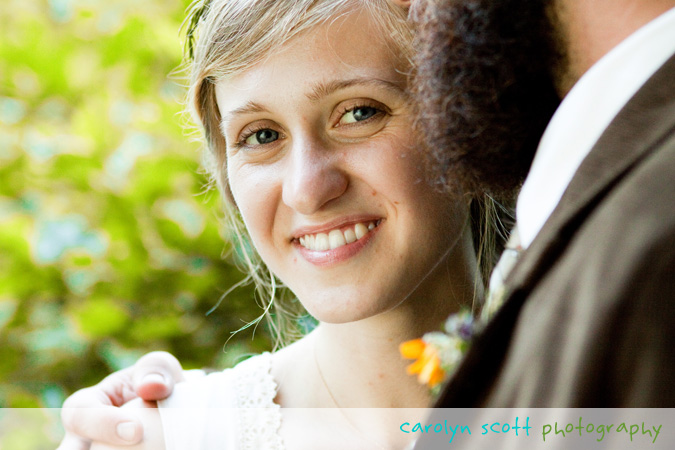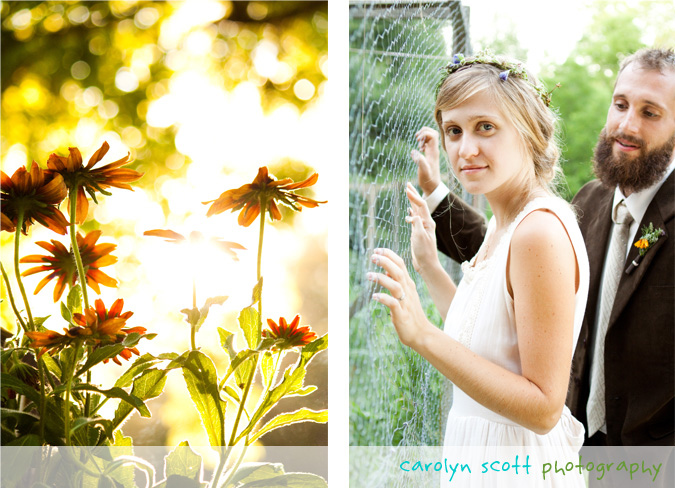 i absolutely LOVE THIS! and it was all melissa's idea. :) they wanted to recreate american gothic and so we did our own spin on it. their expressions are dead on and it's just about the greatest thing i've ever seen. and then, to kick off the reception, was the appalachian folk trio. yesss!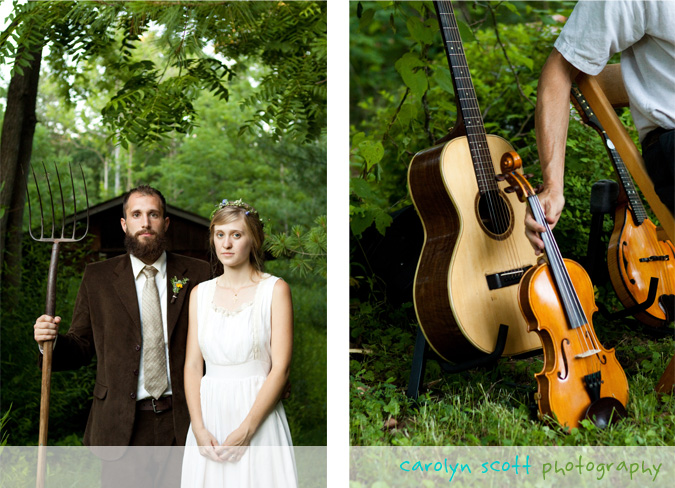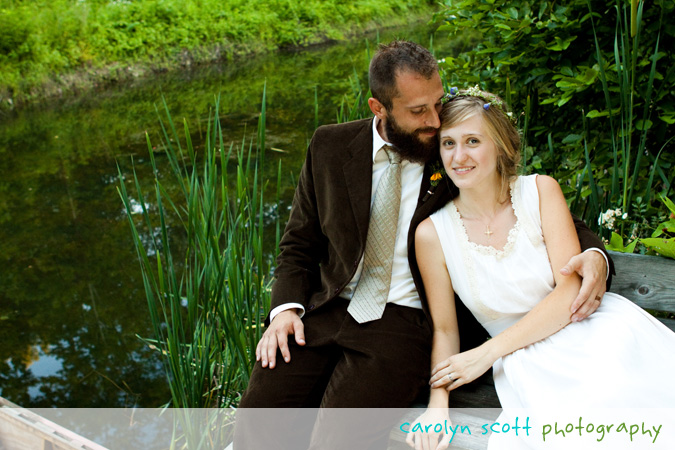 and then it proceeded to get dark very, very quickly in the mountains and the woods. :) but we still got our groove on with the folk trio!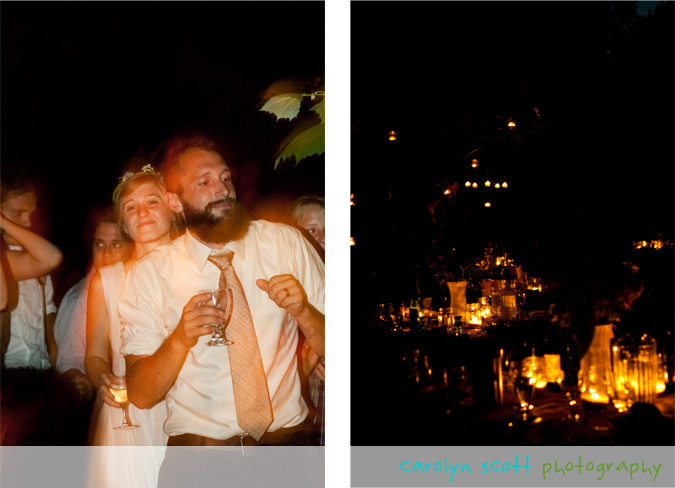 congratulations, melissa and chris. i love you both very much and was so, so happy to be there with you on your wedding. :) hope to see you in october, friends!
*like it? leave some love in the comments!