things have been quiet over here at CSP as i closed down the doors for 3 weeks while geoff and i got married and went on our honeymoon to costa rica. :) we had the best time at our wedding and a very interesting (and dangerous!) honeymoon! i'll be blogging about all these adventures later… :)
but for right now i am so thrilled to announce that i came home to discover that i had won 1st place in two categories in the 3rd quarter contest sponsored by the wedding photographic society! the WPS is headquartered in raleigh and is a network of professional photographers locally and globally. they hold quarterly contests where their panel of judges receive submissions from photographers in various categories. this quarter's judges were james walters, stacy borelli, and christobal perez.
i won first place in the "beautiful mistake" category from rosalyn and patrick's wedding. the beautiful mistake category was meant to highlight the occasional mistakes that photographers make that turn out to be a totally awesome picture. in this case, one of my flashes didn't fire and i was left with this image. i believe i ran over to geoff and was like, "LOOK THIS IS AWESOME" shortly thereafter, haha. i now tend to do this "mistake" on purpose. :)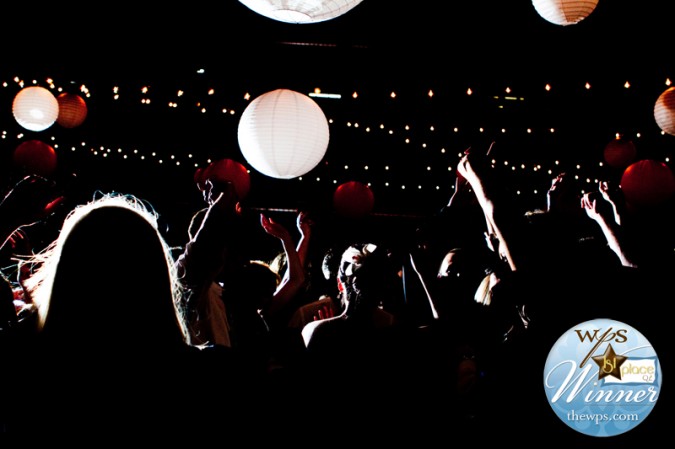 the other first place winner of mine was in the category of large groups, which is one of my absolute favorite pictures from my repertoire of wedding pictures. taken from valerie and kenneth's wedding, this was an image that was created using a very willing and cooperative bridal party + lots of time for pictures + cool lighting + nice setting.  i've been told a few times that it looks like it could be a twilight movie poster, haha, which i think is both funny and kind of accurate. one of the judges said it was "kind of badass", and i'd have to agree. :)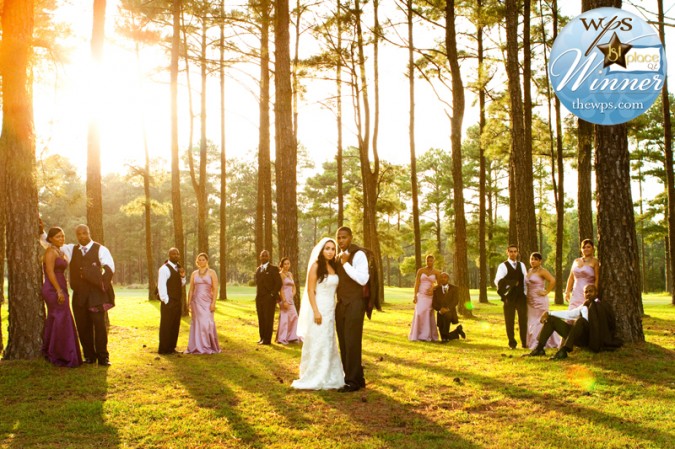 thank you to the judges! i am so flattered and honored to be recognized. and congratulations to all the other winners in the categories! to see the other winners as well as read the comments from the judges on my photographs and others, please visit the WPS website here.