Lori and Hassan became engaged in December 2010 in downtown Raleigh and contacted me shortly thereafter for photographs. We weren't sure how the weather was going to pan out in January, but they had a beautiful morning! It was sunny and blue skies all the way. However, it was also ridiculously cold. :) And extremely windy. :) And nobody was shaking more than their little dog, Wrigley, who came with us for the session! But all three of them were troopers and we got some beautiful pictures traversing downtown Raleigh! They are a gorgeous couple with a great sense of style and it was so fun getting to know them. :)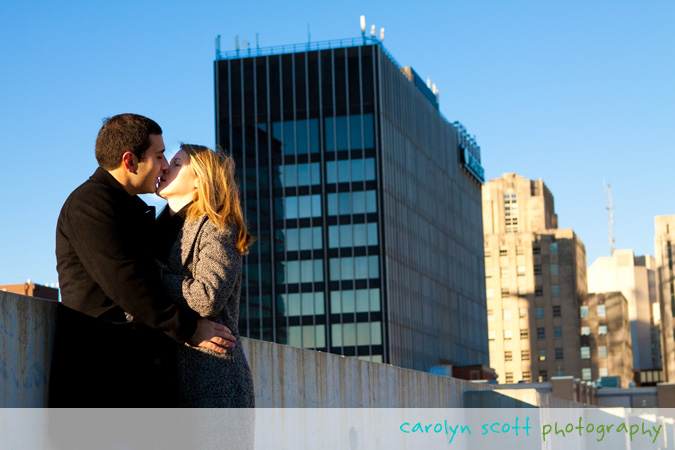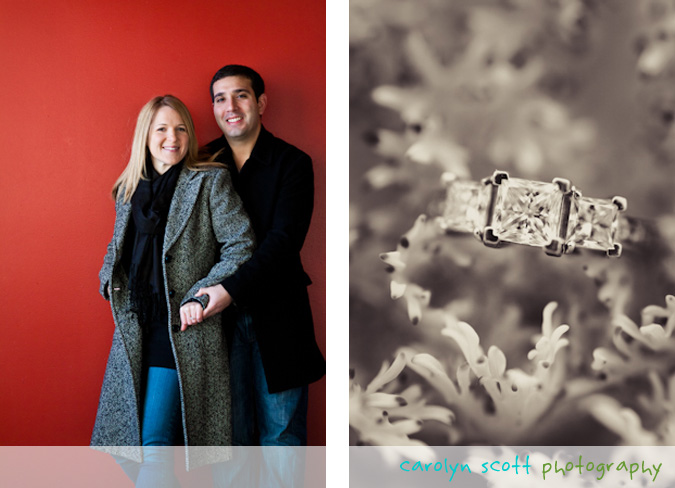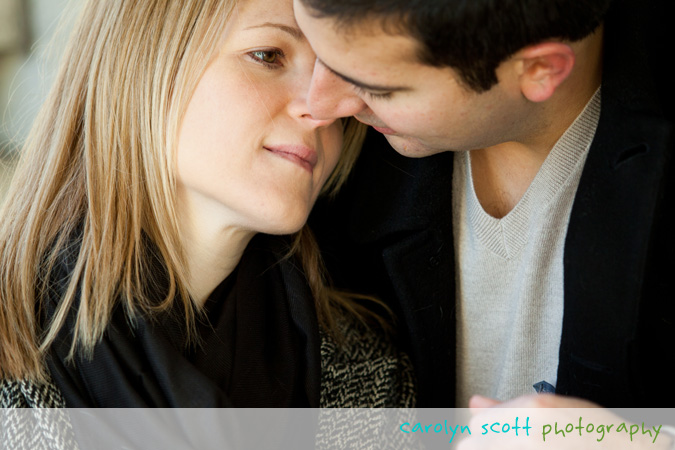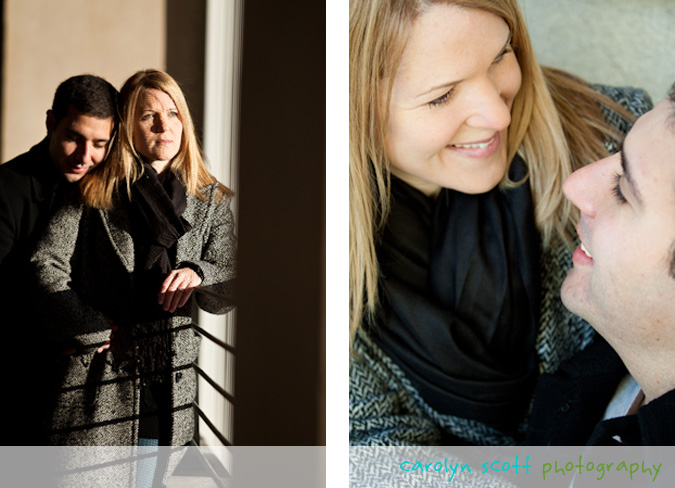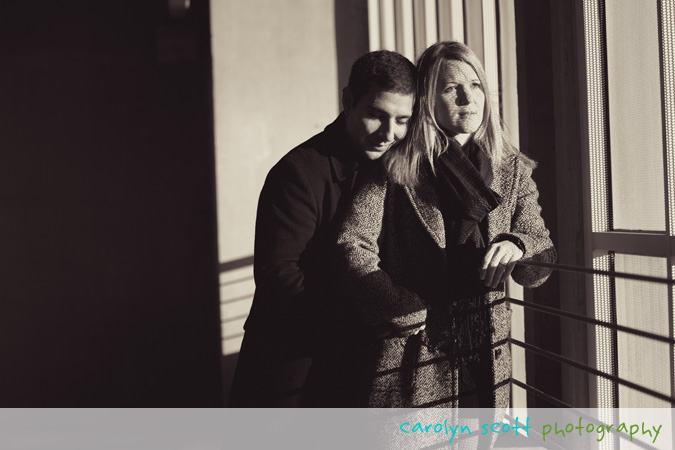 Little Wrigley! She was a super good sport the whole time. She was with Lori and Hassan when they got engaged on the Capital Building lawn, so it was only fitting that she was there with us. Maybe she can be the ring bearer at the wedding! :) I vote yes.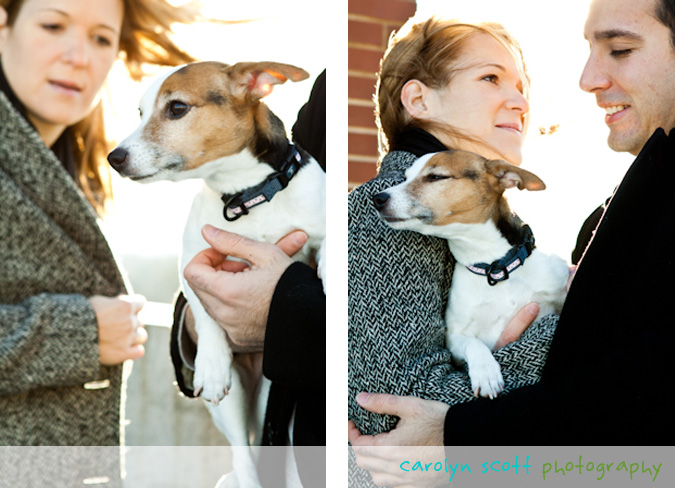 '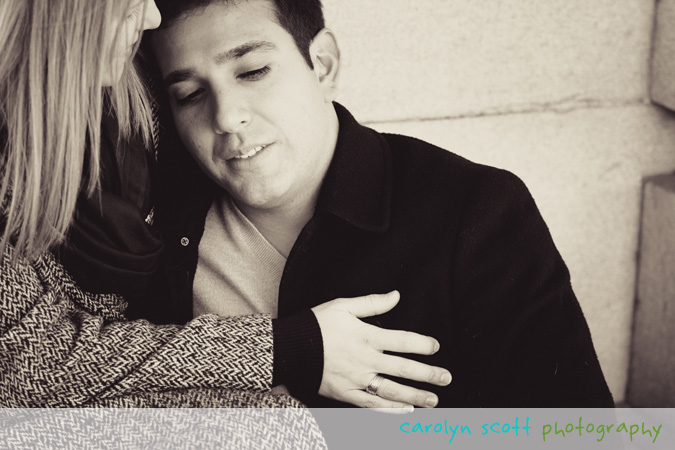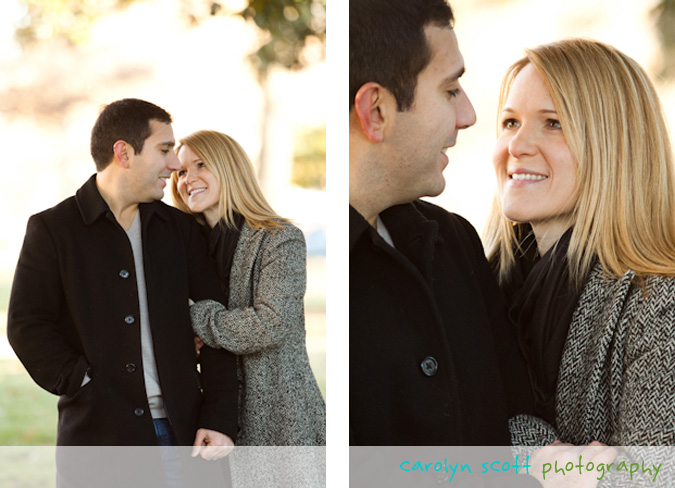 We were shooting outside the capital in this little awesome doorway when the security guard saw us and waved us inside and out of the cold! Of course, we all had to go through security which took forever, I had to be inspected with a wand, and both my and Lori's boots set off the metal detector, but all and all we were happy to be inside for a few minutes. ;)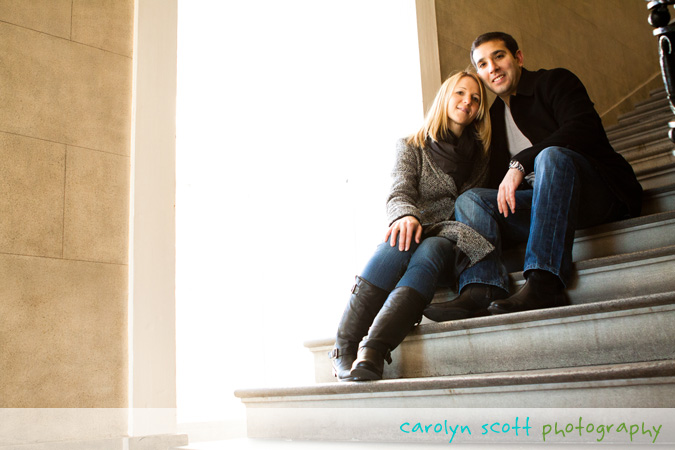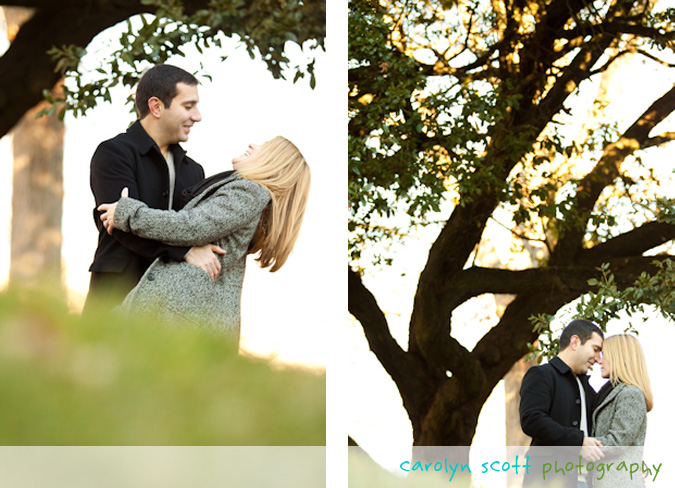 Thank you so much, Lori and Hassan! You are a beautiful couple and I had a great time working with you!