There was a time when I didn't think I'd have the opportunity to have an engagement session with the lovely and wonderful Liz and Chris, and I am so glad that changed! Liz and Chris live in Boston but thankfully contacted me to set up an engagement session while she was off for spring break. I had never met them before – we set up the wedding and all the contractual details over phone and e-mail conversations, and I was so excited to meet them. And they were even more awesome in person!
I ventured away from Raleigh and headed down to Cameron, NC to take these photographs on the horse farm belonging to Liz's parents. All of the pictures below were taken on their property… and amazing property it is. They have fields, horses, ponds, waterfalls, and old school graveyards. For real. It's pretty much like if someone chucked a state park in your backyard and told you it was yours. It was one of the best locations I've had the opportunity to shoot in and we had a crazy fun time despite a few run-ins with ticks and the 85 degree heat in mid-March. ;) Liz and Chris are so sweet and genuinely nice individuals and I'm so excited to work with them on their surely rad wedding. :)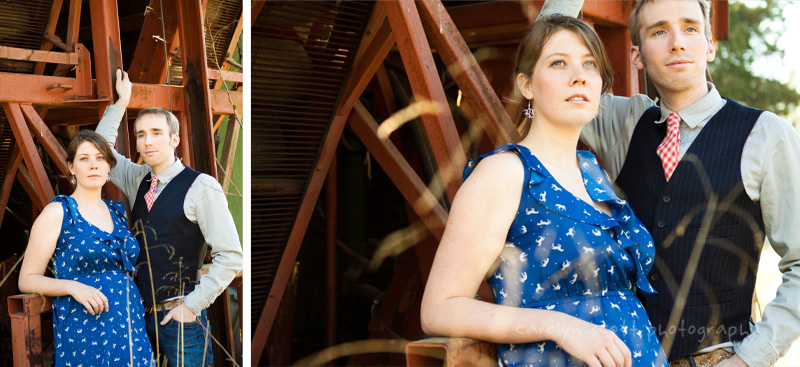 This is T-Bone. He was gracious enough to stand-in for a few portraits in between asking for treats and trying to eat Chris's tie.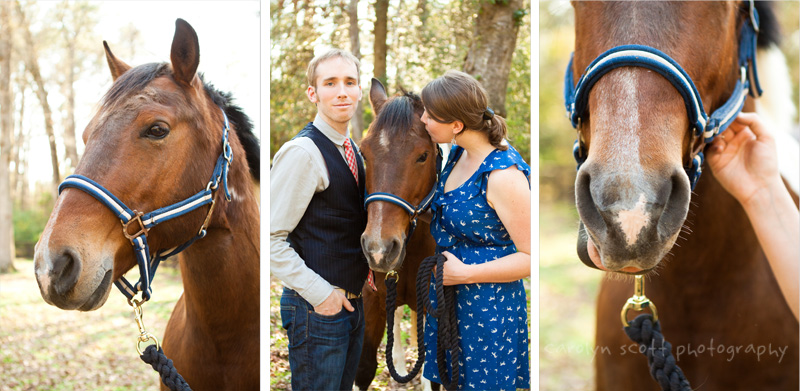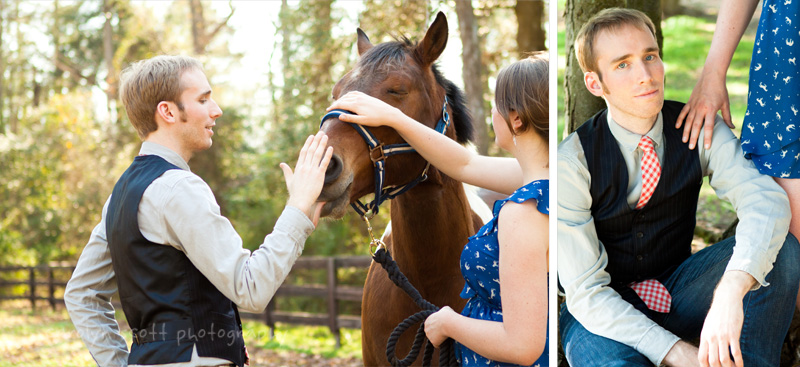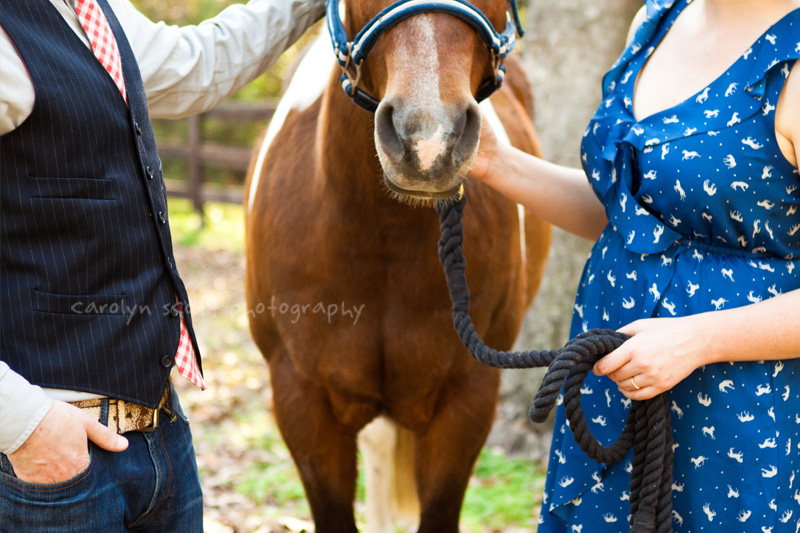 This was my first opportunity to shoot in ACTUAL GREEN GRASS ALL YEAR!!! You have no idea how excited I was. Hello happy springtime!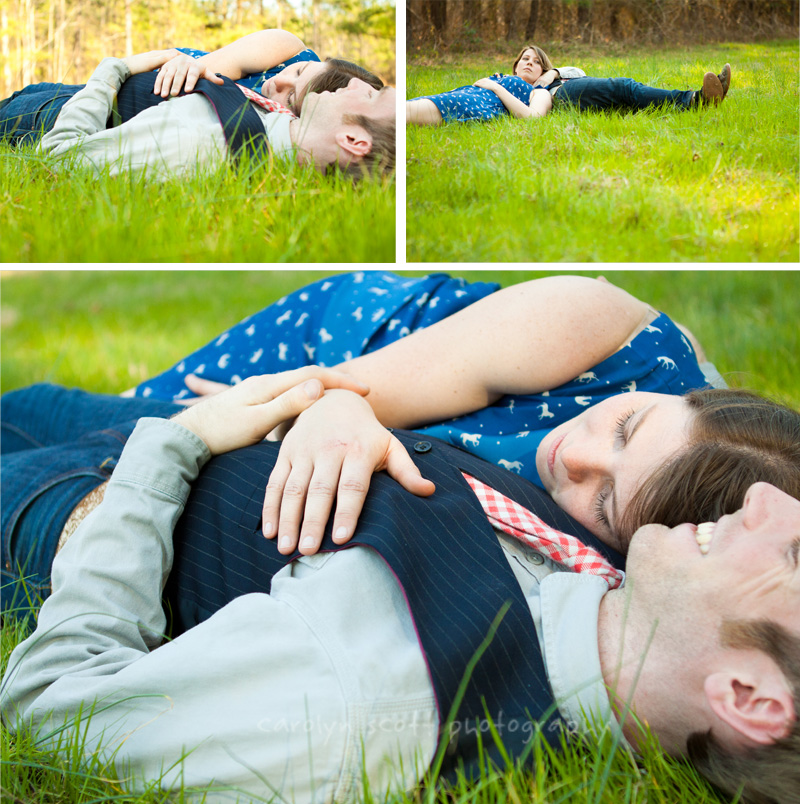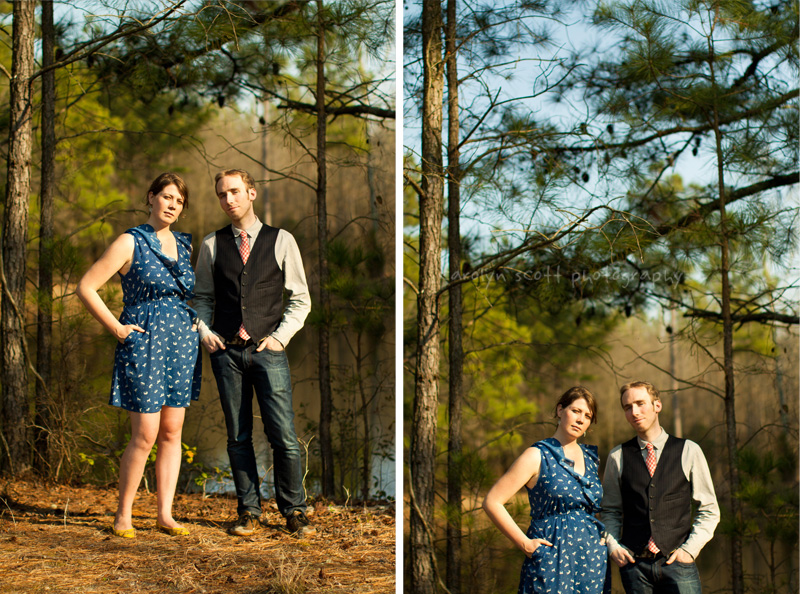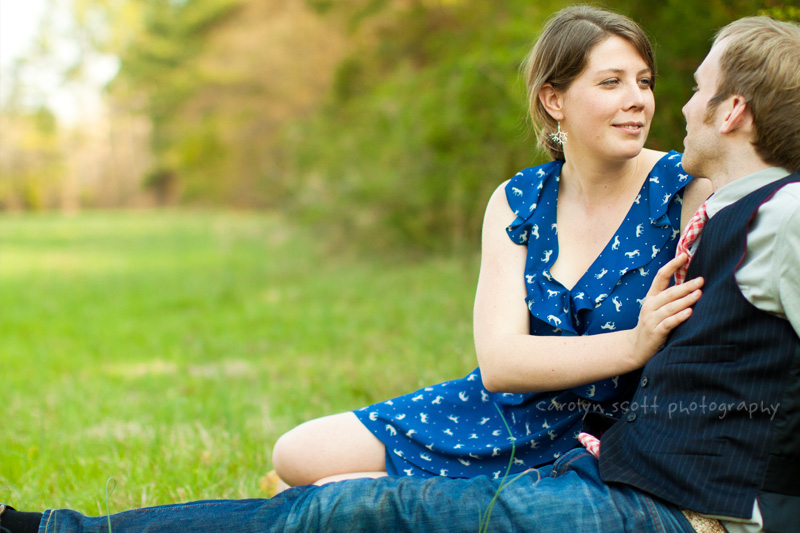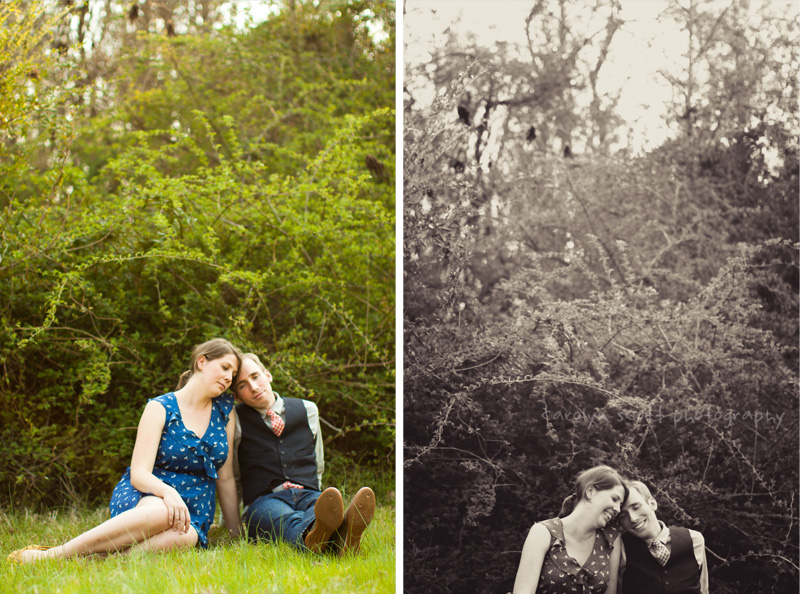 The below pictures were taken in a really old school graveyard on their property. They started off smiling when I said, "Um, these are probably going to be serious-face pictures guys," to which they replied, "Oh! Right! That makes sense." Hehehe. The black and white one is probably my favorite. Very October spooky.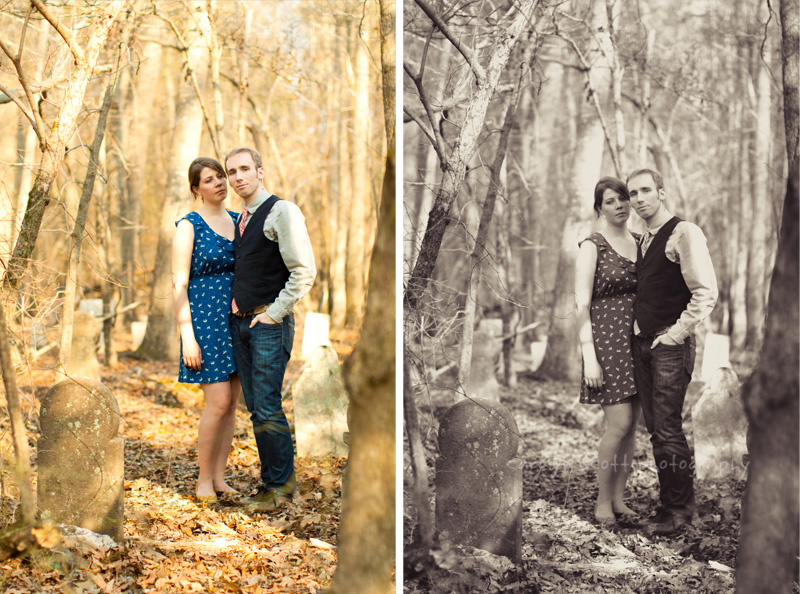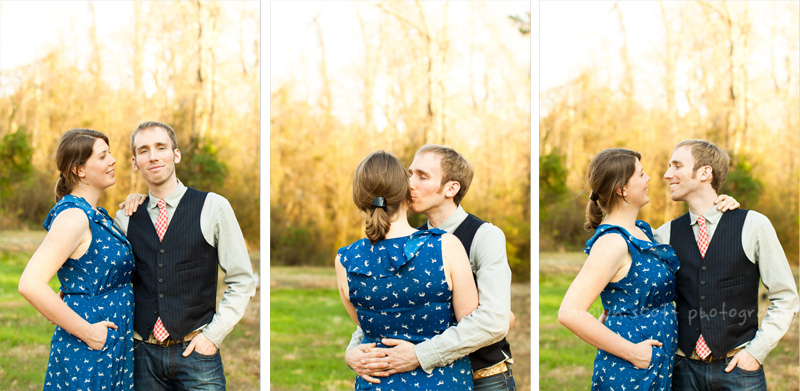 They have 5 horses on their farm right now who live in two lovely horse fields and T-Bone, who hangs around near their doggies towards the house because he can't eat too much grass. T-Bone was very kind towards our picture taking, but these ladies weren't particularly interested in a session. They're GORGEOUS though! It was so cool to watch them run around.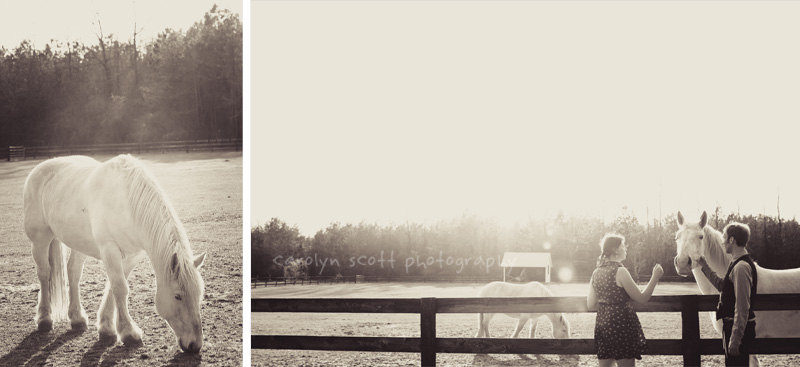 And yes… those are little tiny horses on Liz's dress! :)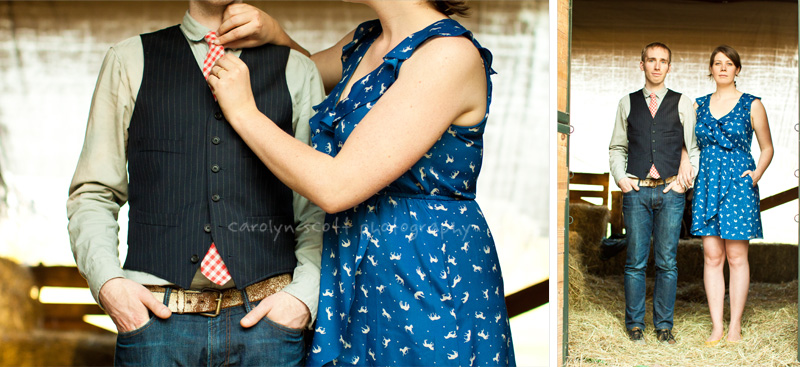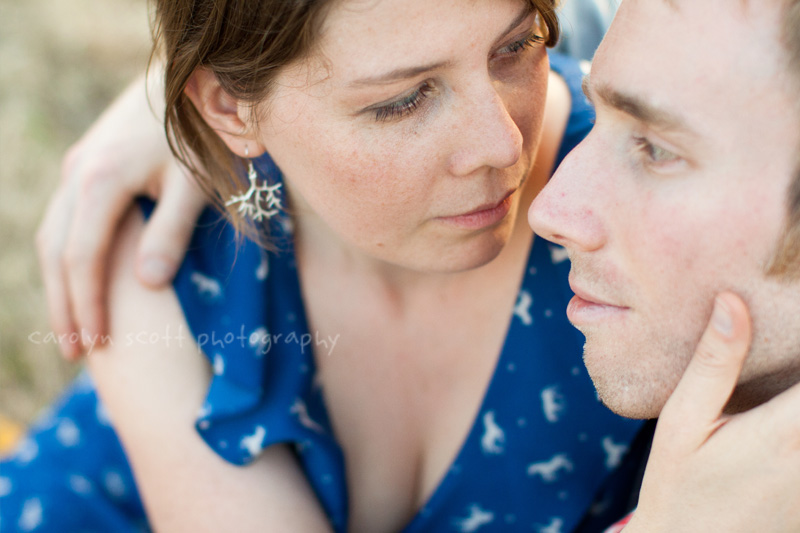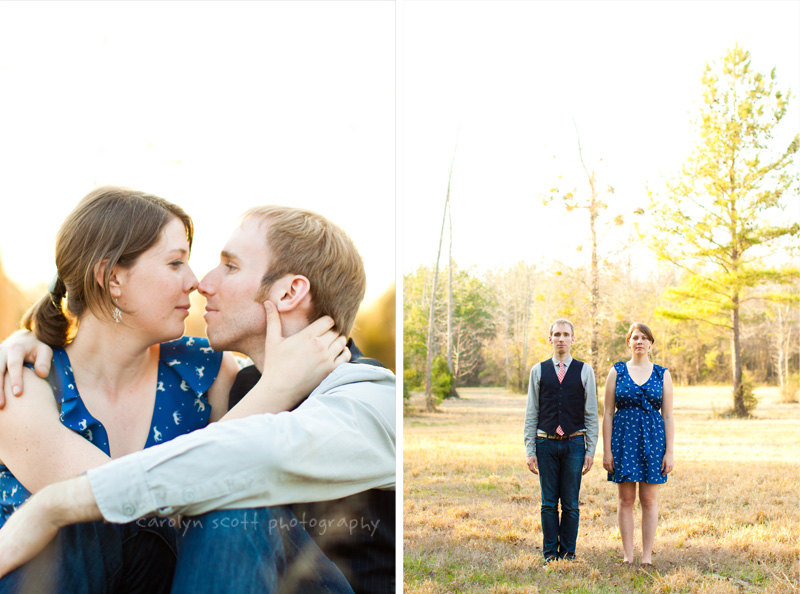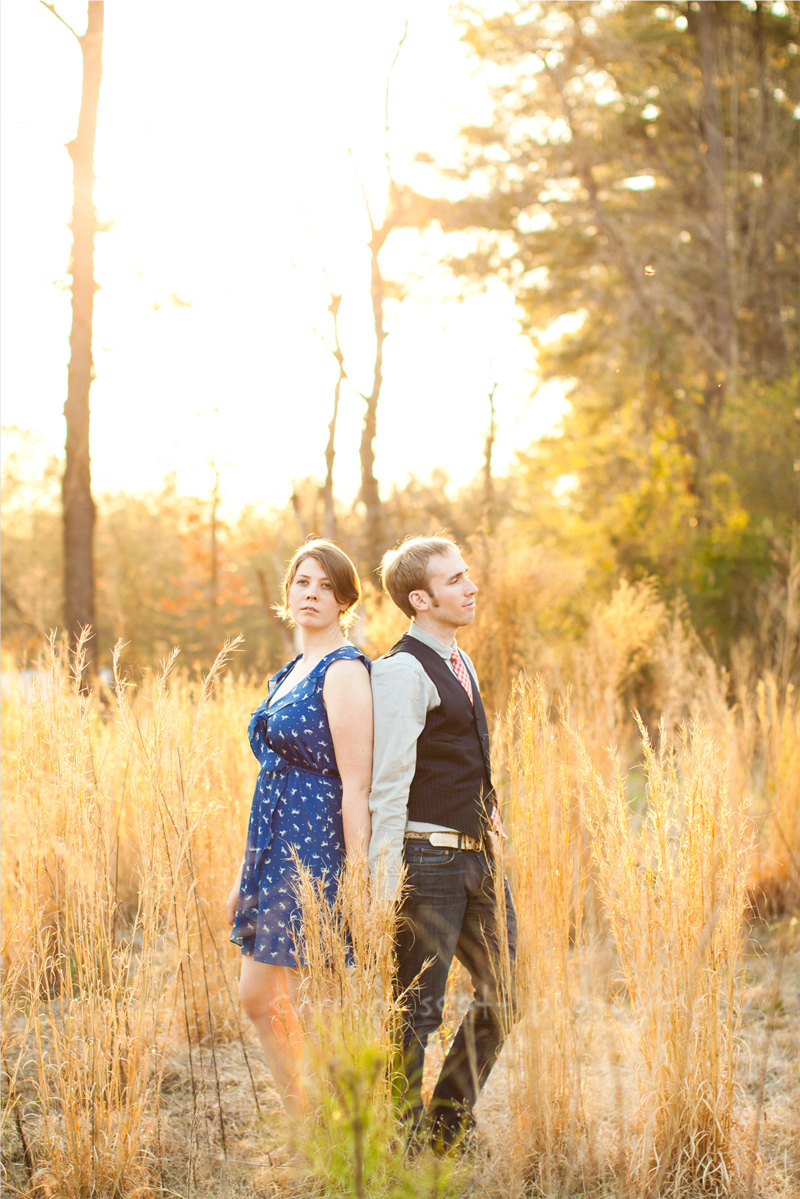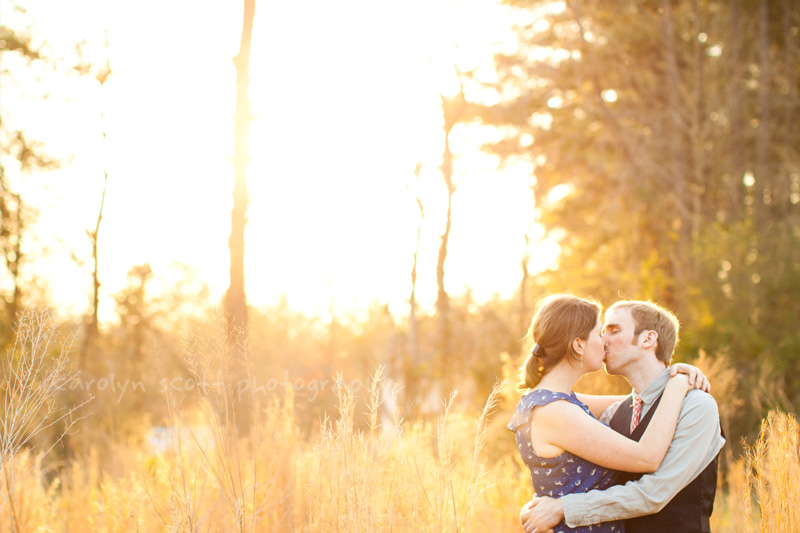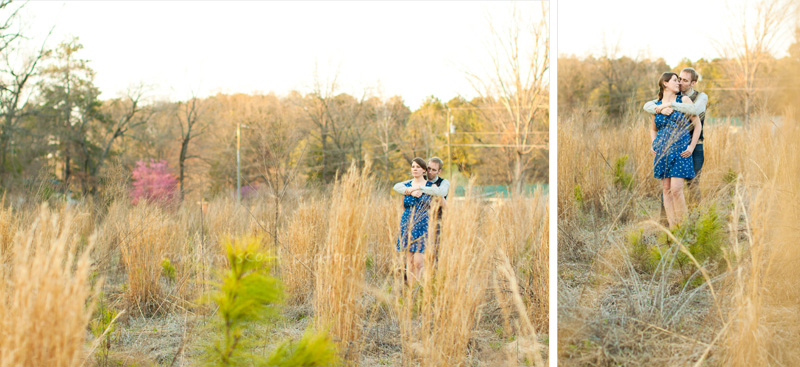 Thanks so much for the adventures, Liz and Chris! I'll see you in the summer!