Looove Reshma and Darren! This couple has been absolutely great to work with and I haven't even photographed their wedding yet. They're always on top of things, always in contact, and always positive, happy, and upbeat people. Their engagement session was unfortunately rained out earlier in March and was rescheduled for this weekend when it rained again. :) We all pulled up to the WRAL Azalea Gardens in the rain and low 40 degree temperatures and decided to wait it out. Thankfully, about 5 minutes later it all cleared (except the coldness) and we got it done! I was dressed in about twenty layers and Reshma was in a dress and freezing, but the gardens looked gorgeous and everyone was just happy the rain held off. Selena, Reshma's daughter, tagged along and was not only a trooper, but totally hilarious and kept me laughing the whole time.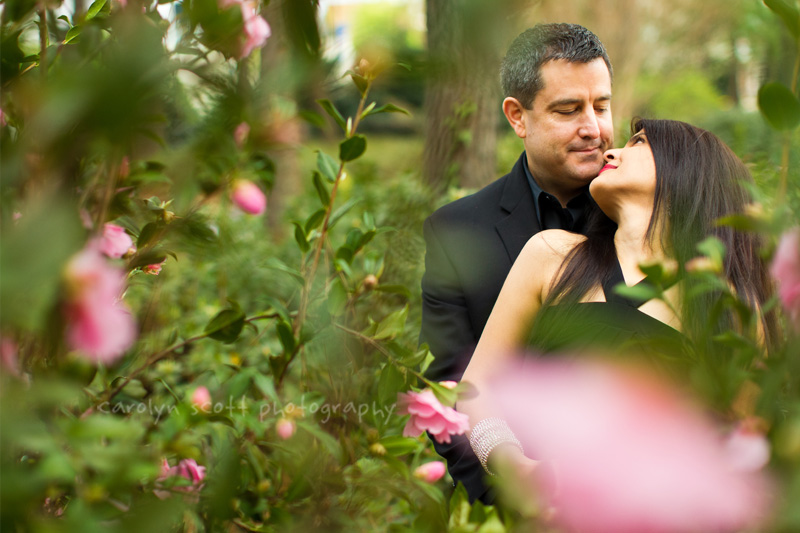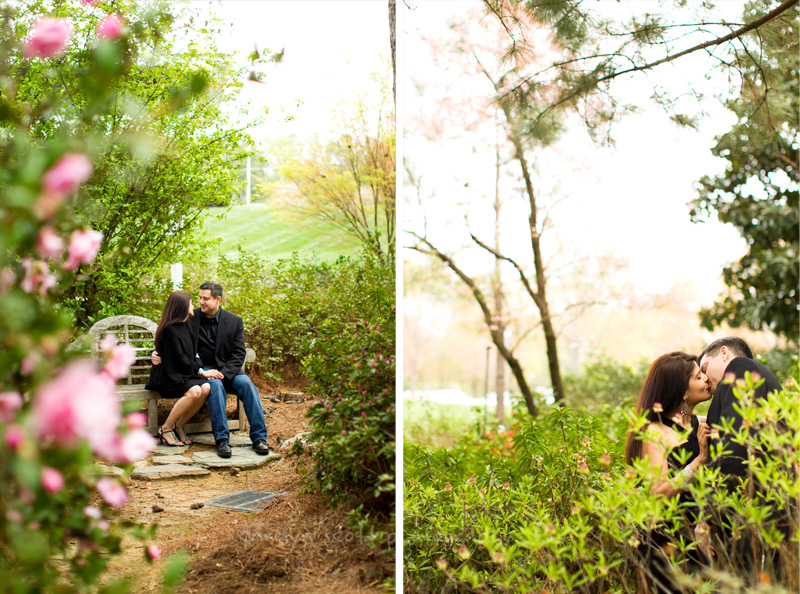 Thanks to Geoff for second shooting and amusing Darren by trash talking his Dallas Cowboys. ;) Below middle picture is Geoff's take on my upper right picture. There are a lot more of his scattered throughout this blog post!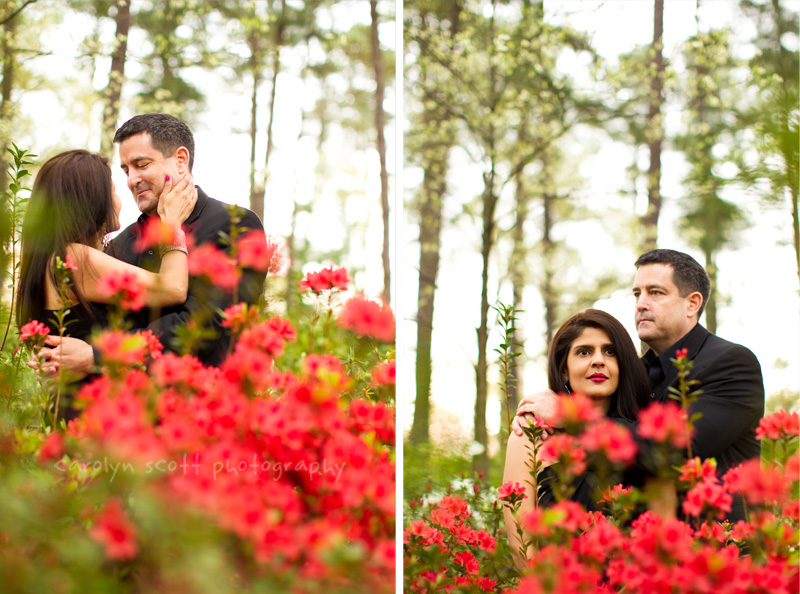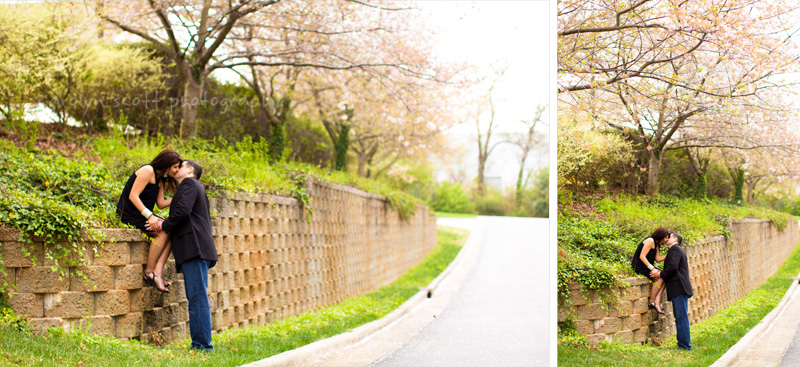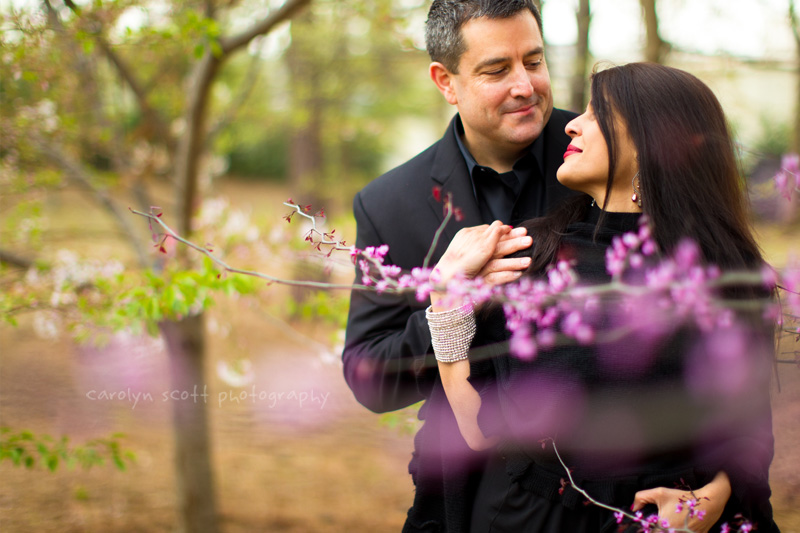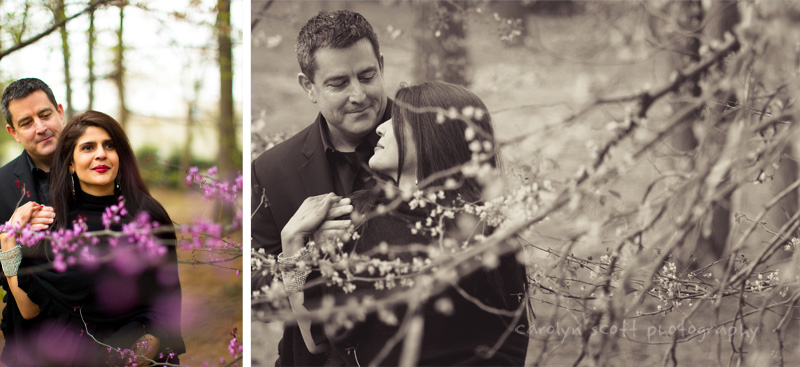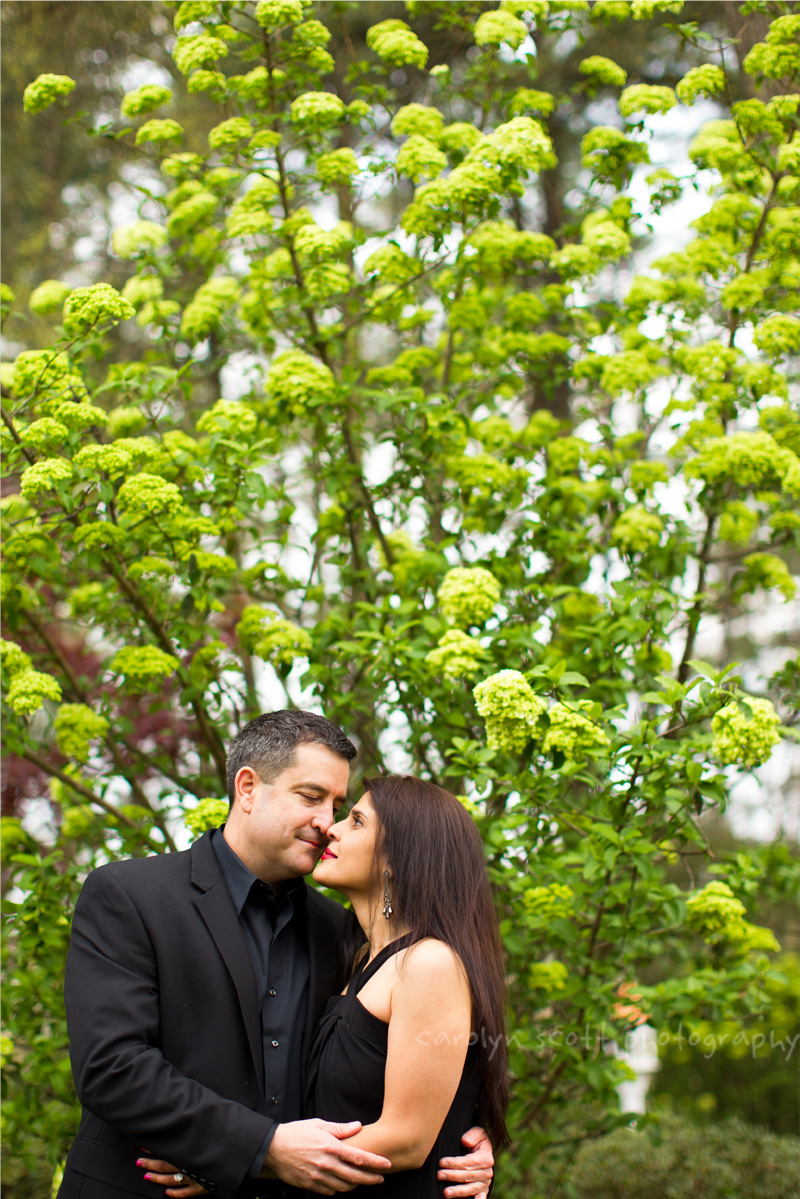 How absolutely lovely is Reshma?!?! She is going to make a stunning bride. And Darren is going to make a super handsome groom!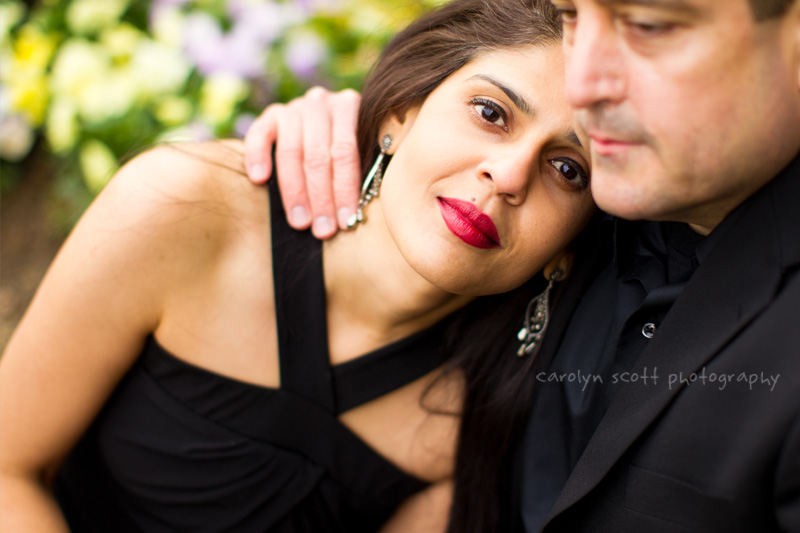 And enter Selena! This girl is clearly in line for modeling. Not only does she know all the right poses, but she loves being in front of the camera. At one point I do believe she said, "Every time I hear those clicks I just have to smile!" Haha, she is so adorable and awesome!


Oh, and did I tell you Reshma's side of the family get total CSP bonus points for being from Pittsburgh?! Monroeville to be exact! They brought terrible towels to harass Darren with, who, as previously mentioned, is a Cowboys fan… hence the face below. :P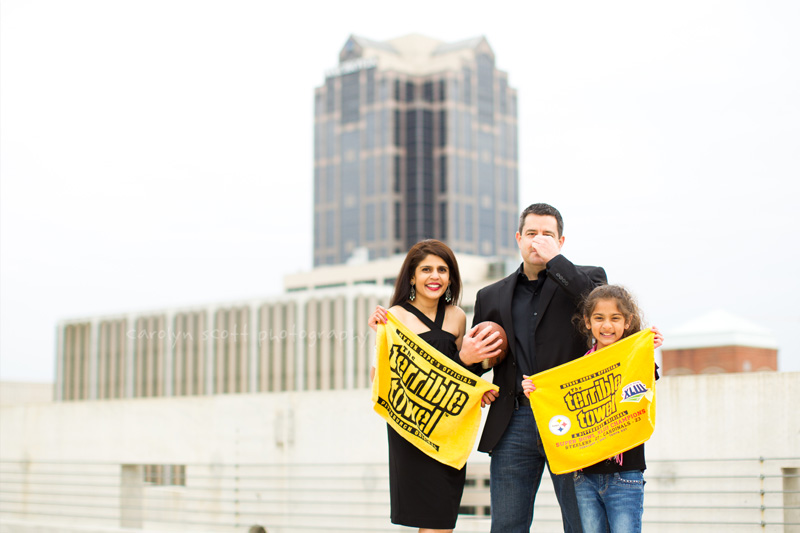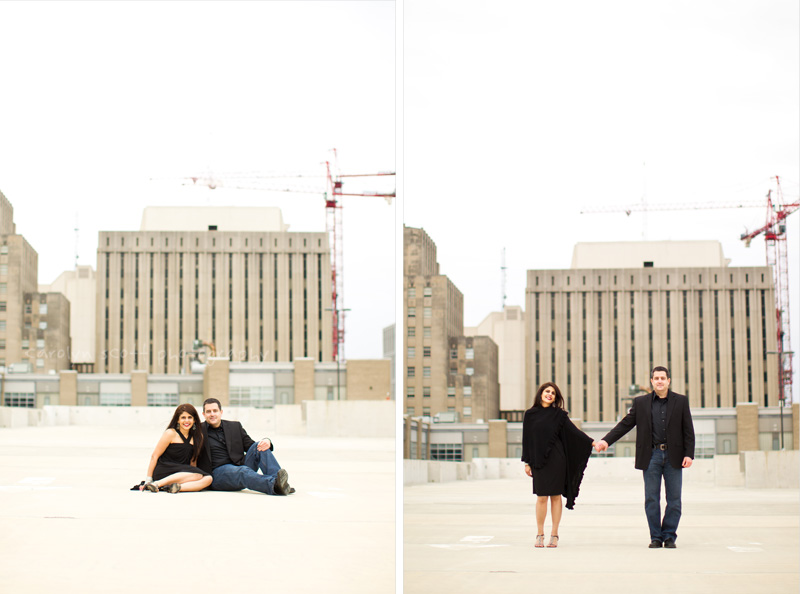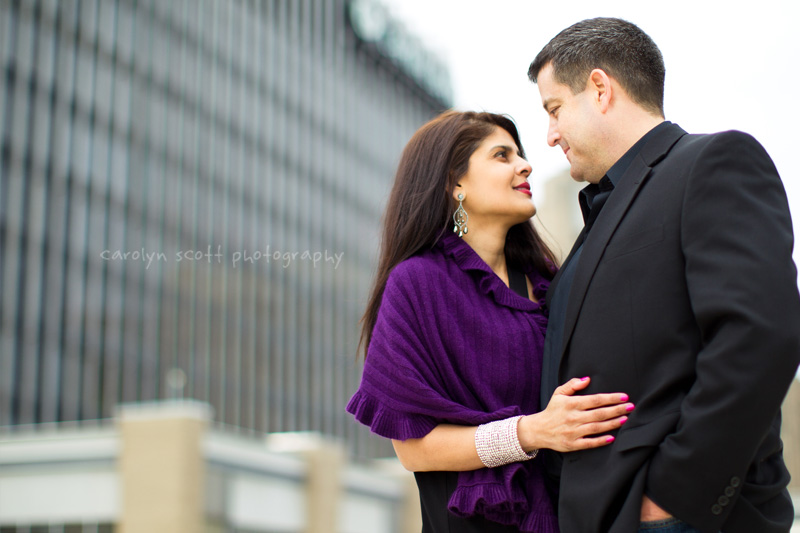 …Aaaand what's an engagement session without your daughter gagging in the background as you guys kiss?! Hahahaha cracks me up. Selena afterward told Reshma that I was going to be the best part of their wedding because I "am fun-size like her." YES!!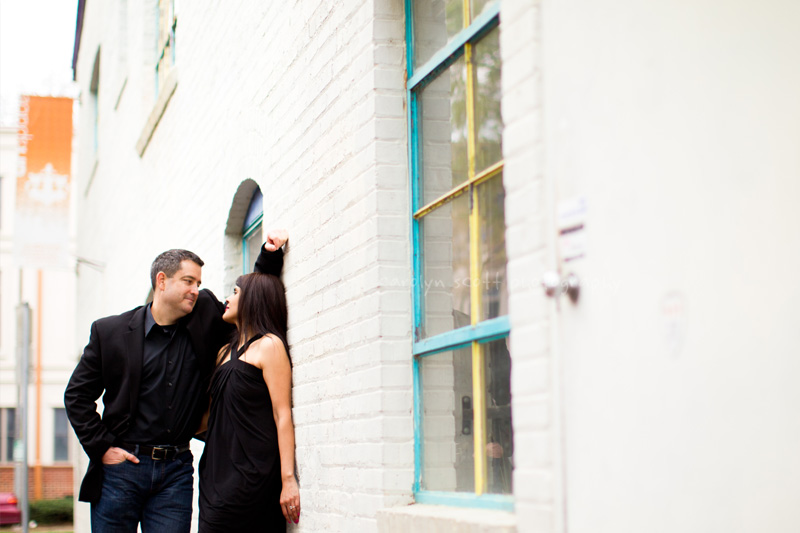 They are getting married April 24th at Maggiano's in Durham's Streets at Southpoint!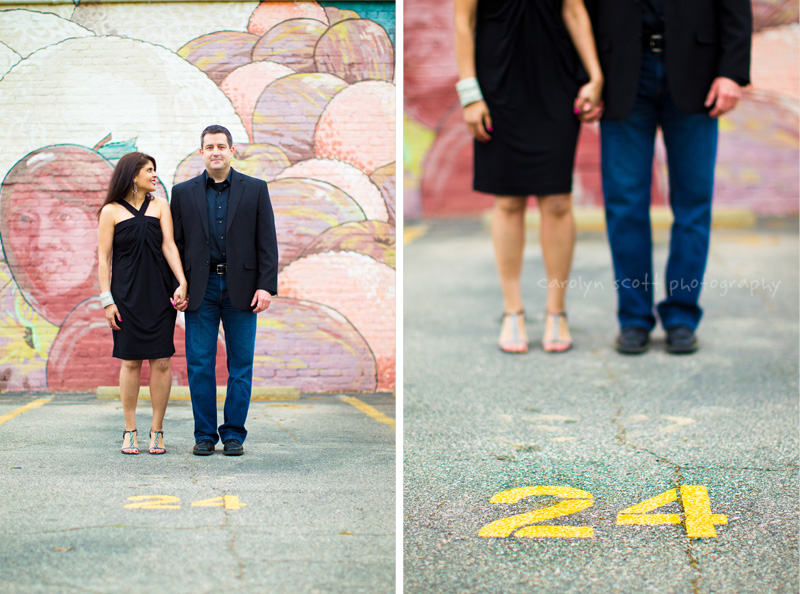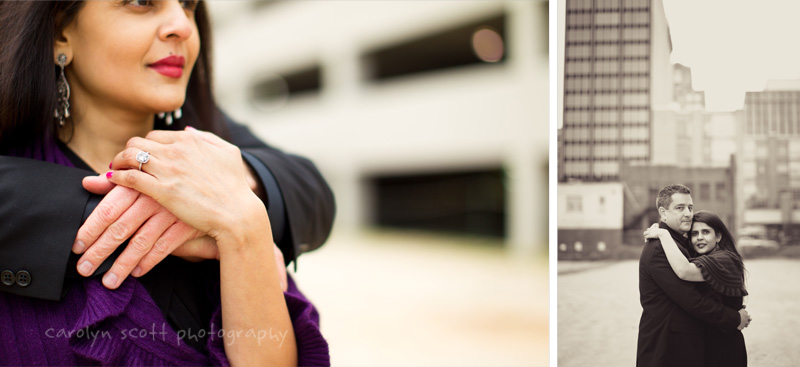 Geoff took the picture below of me instructing, hahaha. I look like I'm about five years old due to my extreme bundling up in cold temperatures (anything less than 65 degrees). Reshma and I are looking pretty tired at this point with her leaning on Darren and me leaning on my camera, haha. We woke up early for this! :D