Here's a few of our favorites from our night out in Saxapahaw with B+J. :)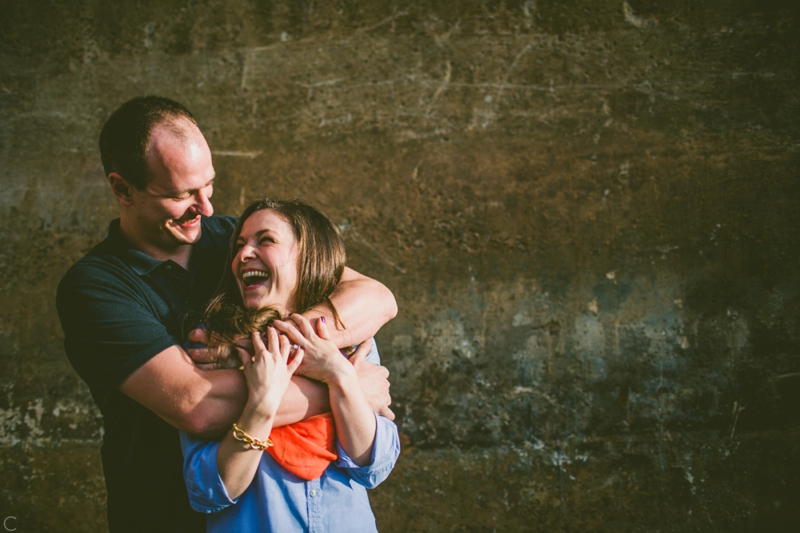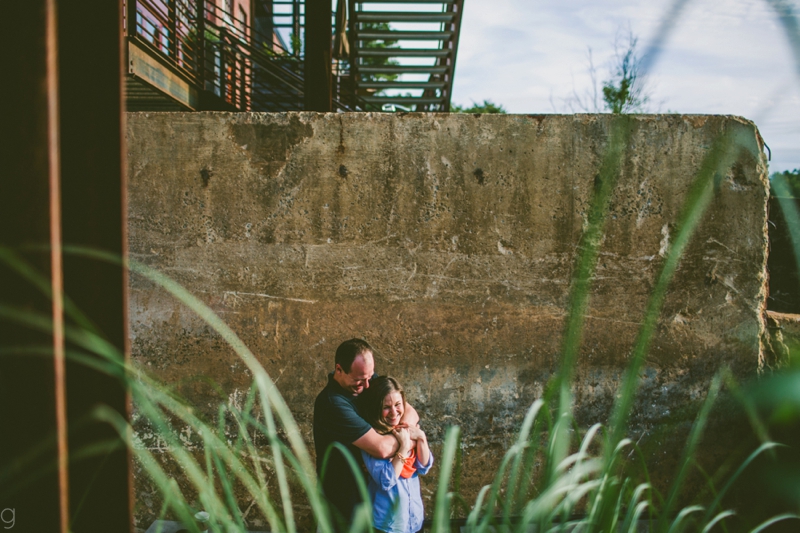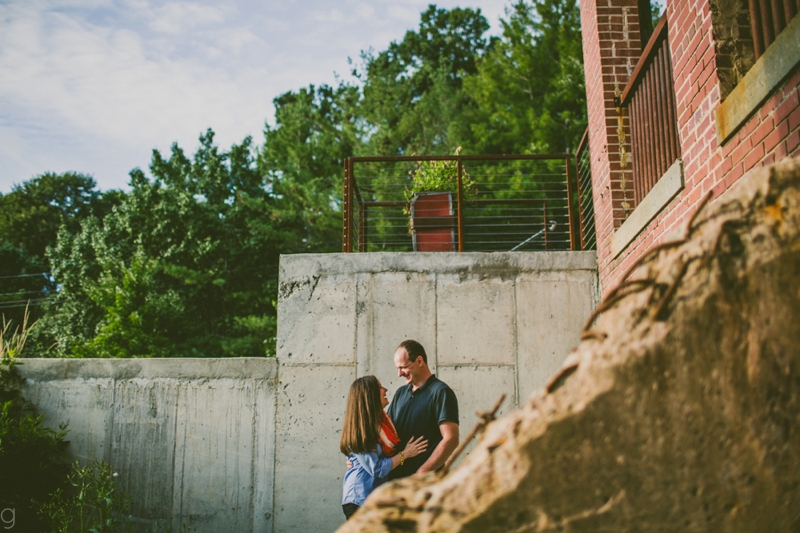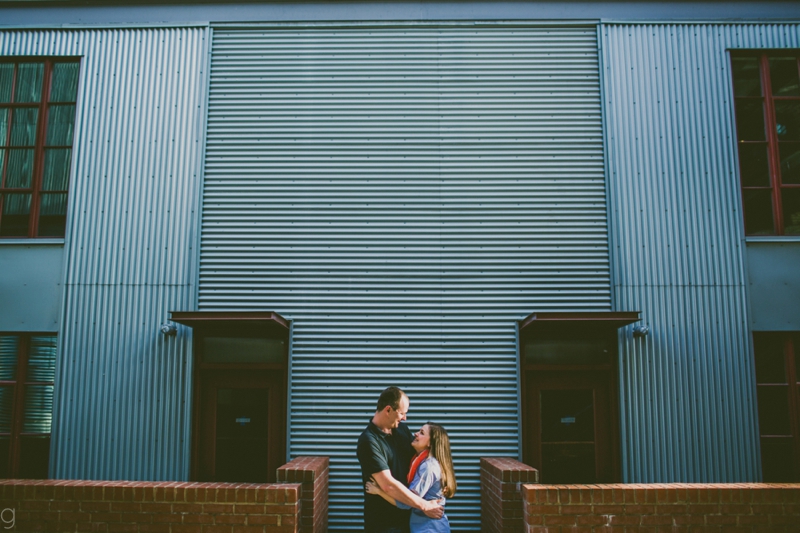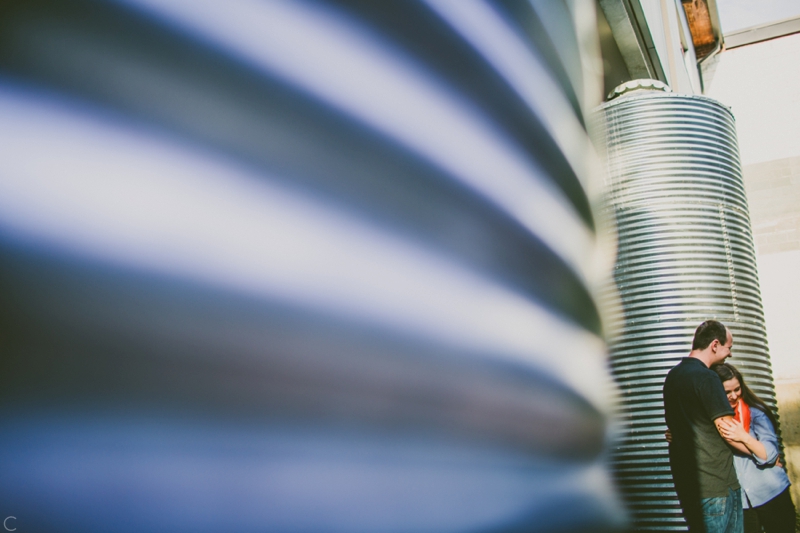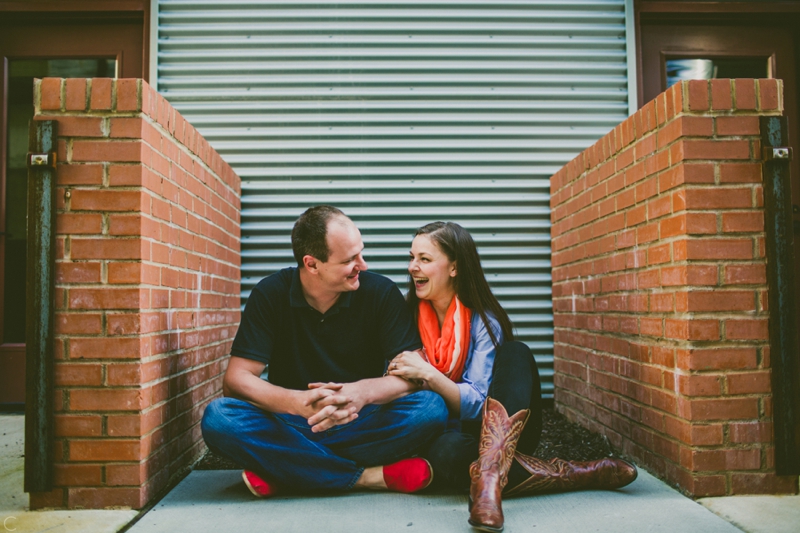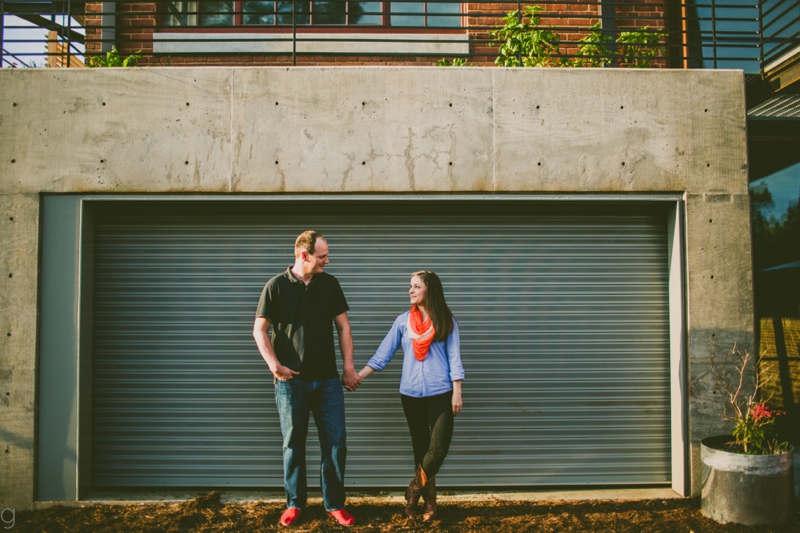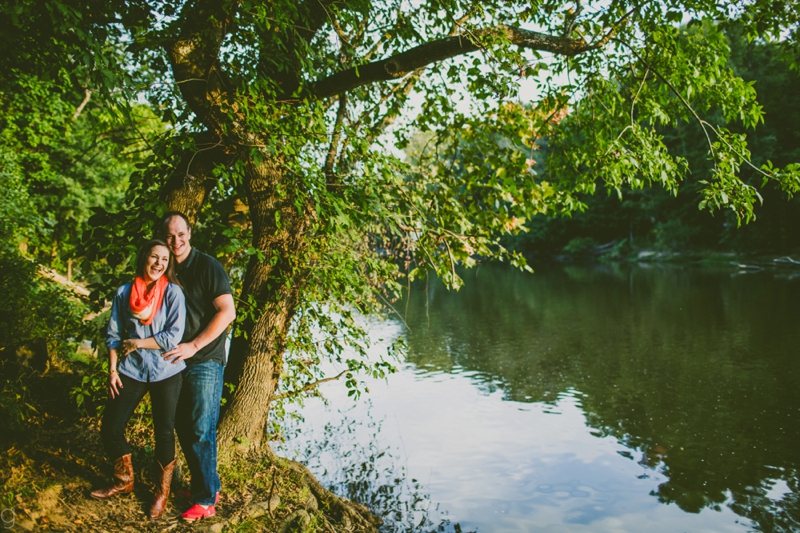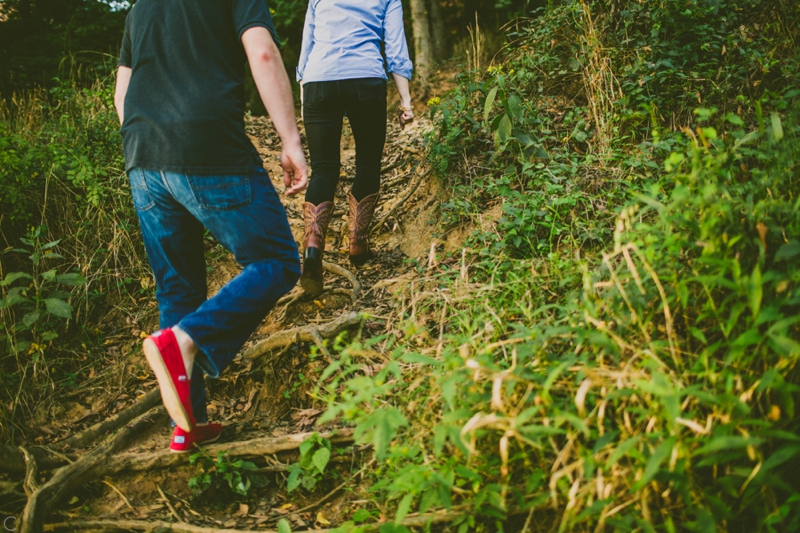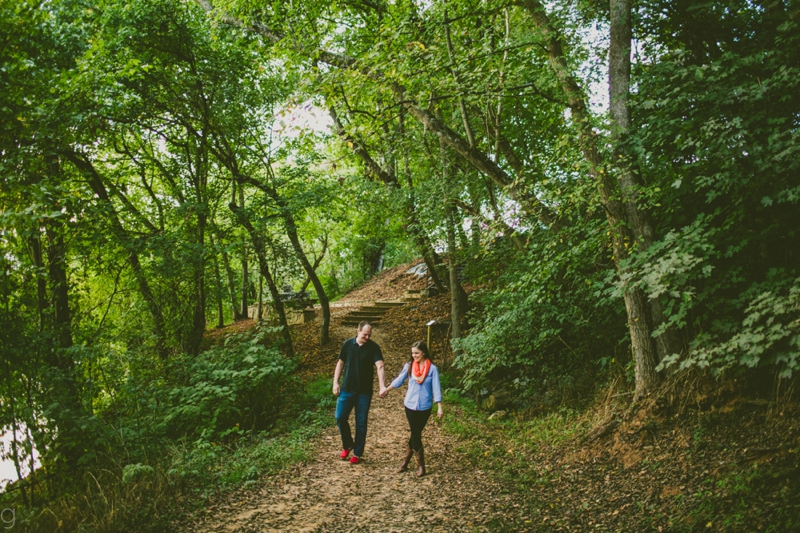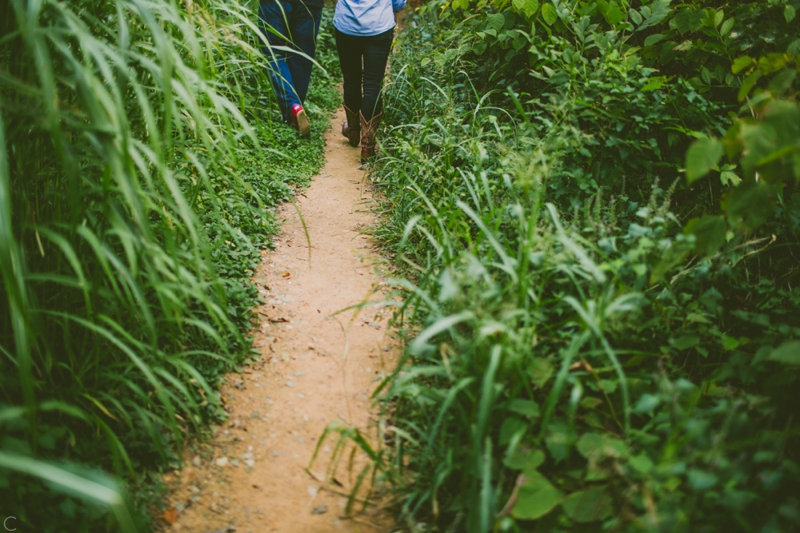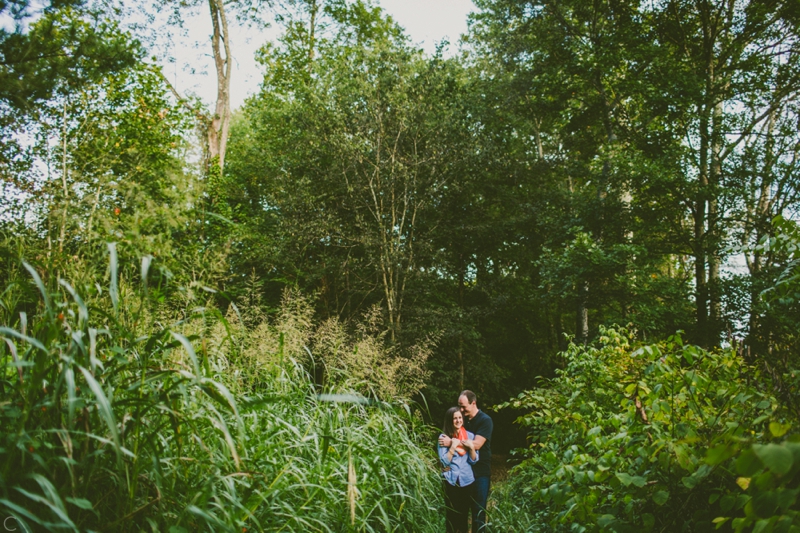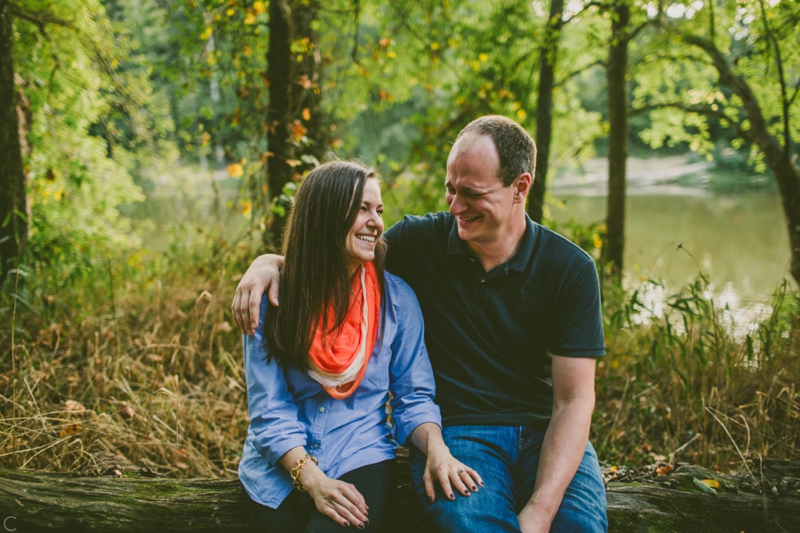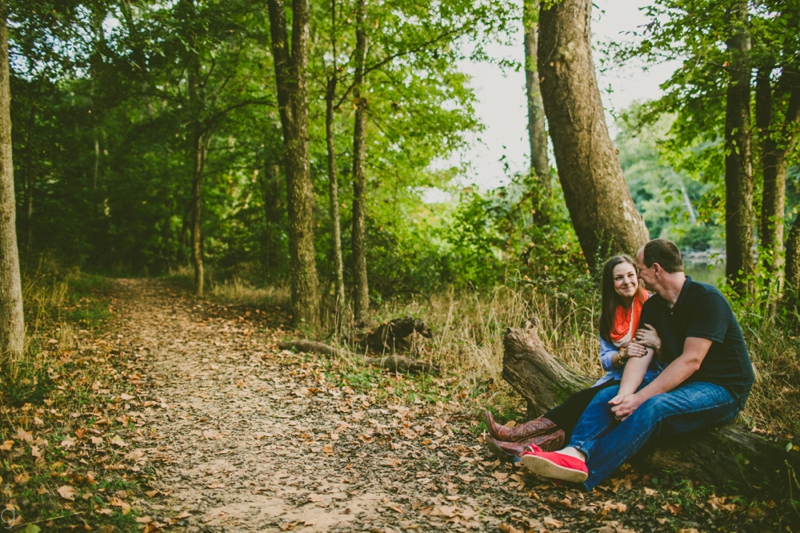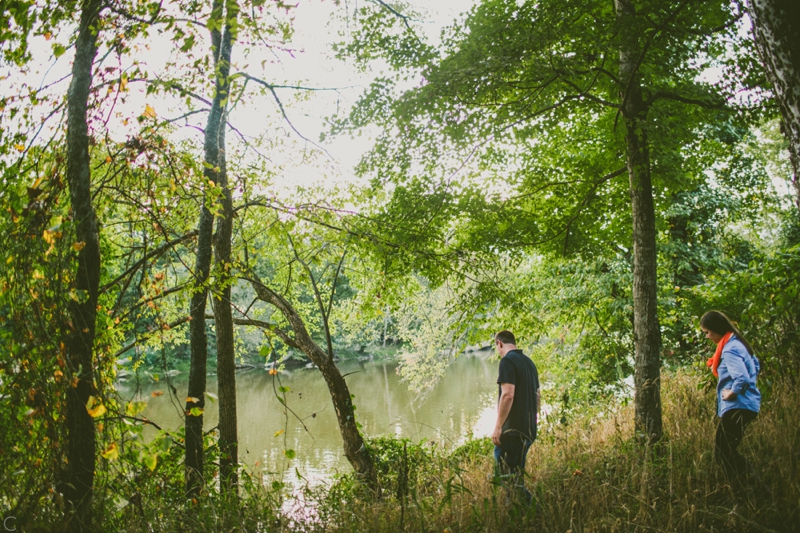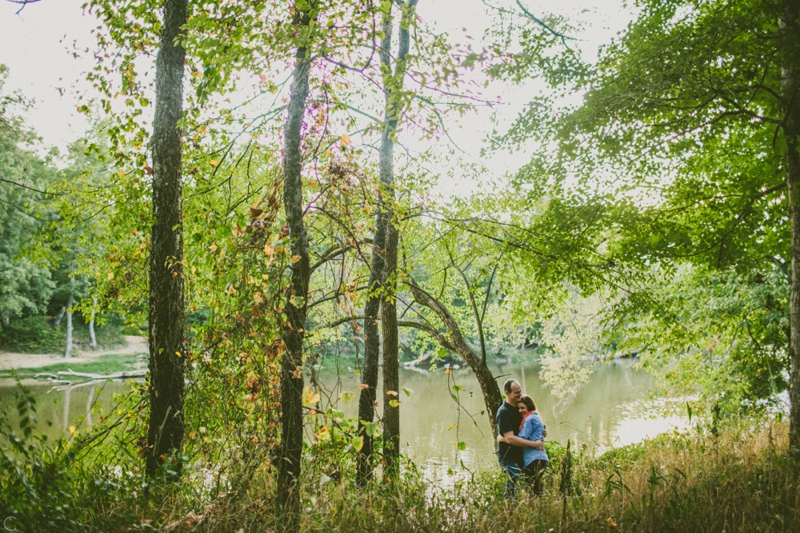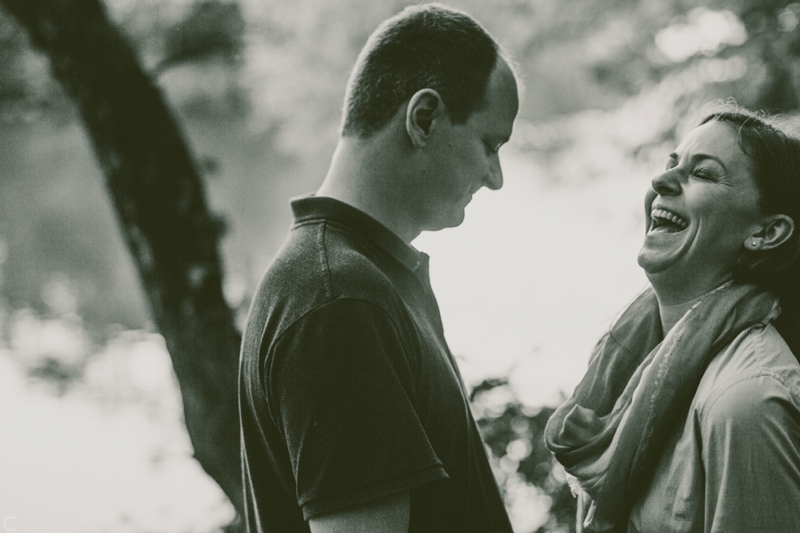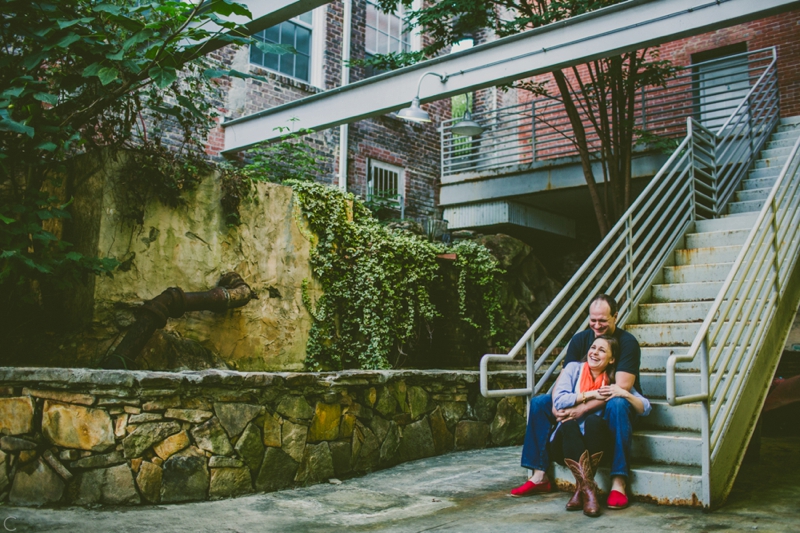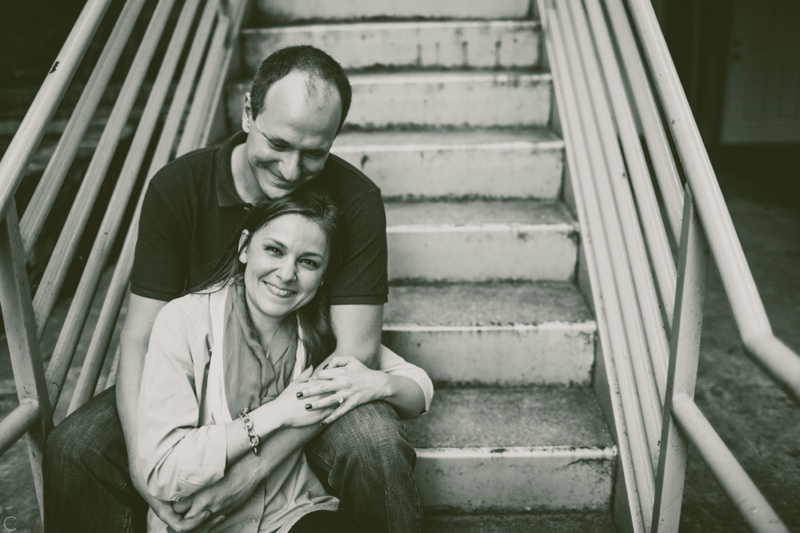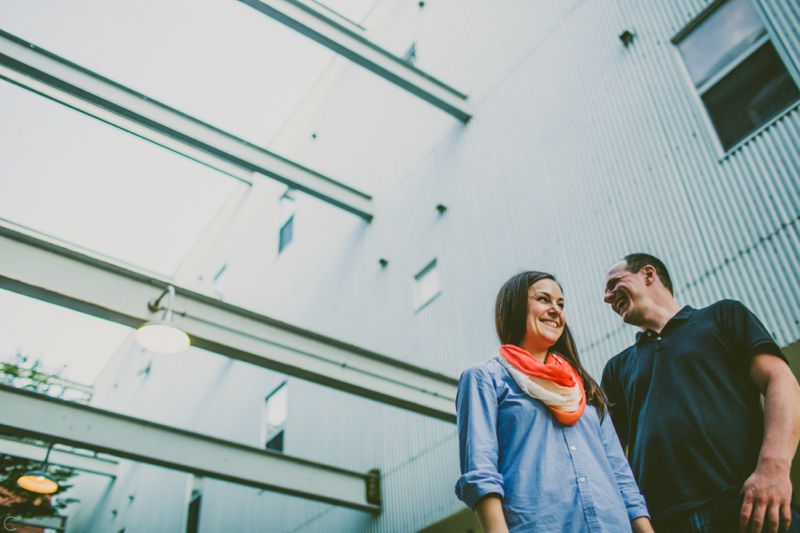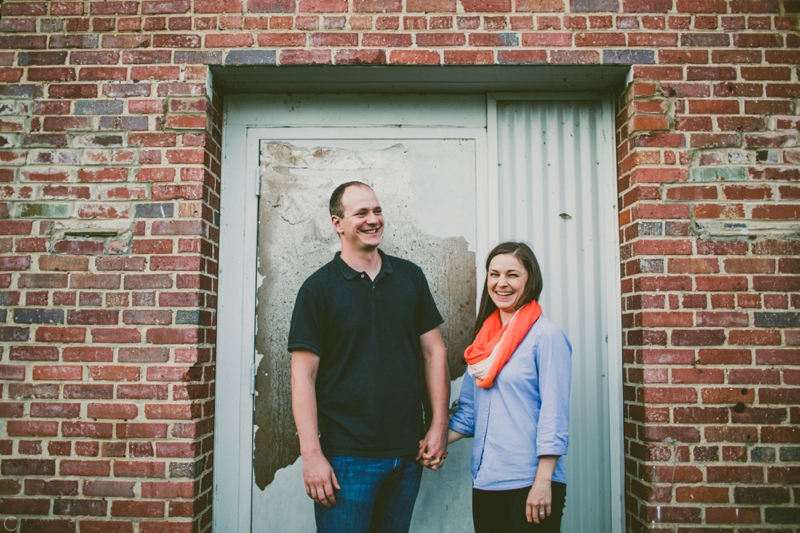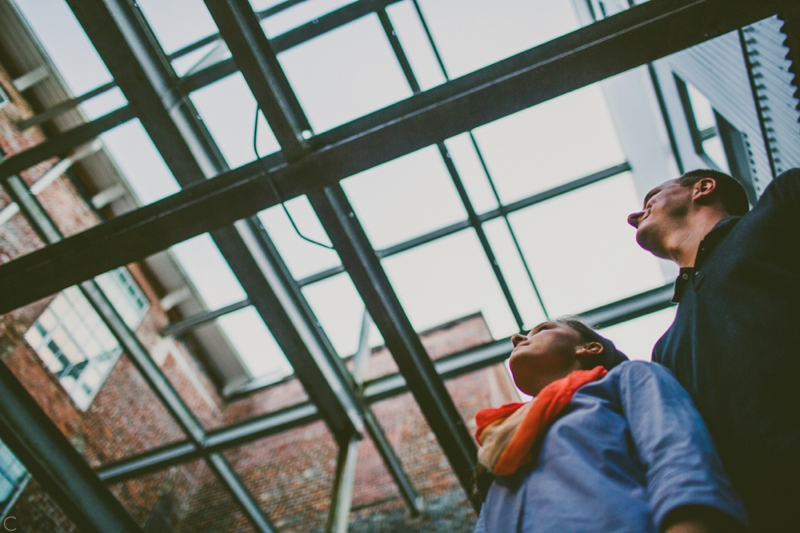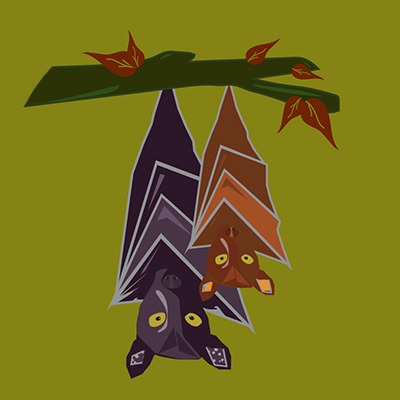 Katie and Geno are two beautiful and wonderful people who have one of the most ridiculously silly dogs we've had the pleasure of meeting. They recently got engaged and, both being from Pittsburgh, PA, are having the wedding up in the 'Burgh, but wanted their engagement session to reflect where they currently live down south. We had planned on shooting in Raleigh until an event being held in the exact spot they wanted to shoot in spoiled our plans, so we traveled up to Wake Forest instead to shoot a bit of their session at their place and downtown. Bentley, their very southern dog, accompanied us and spent his time alternating between being adorable and barking at Geoff (it was Bentley's birthday so he could do what he wanted). We all ran around Wake Forest and got to know each other and how awesome and sweet Katie and Geno are, and how much fun they have together, except when Katie is watching the Hunger Games at night and the screaming occasionally keeps Geno awake. :D We wish these guys the very best for their wedding up north and we were happy to be a part of their engagement down south!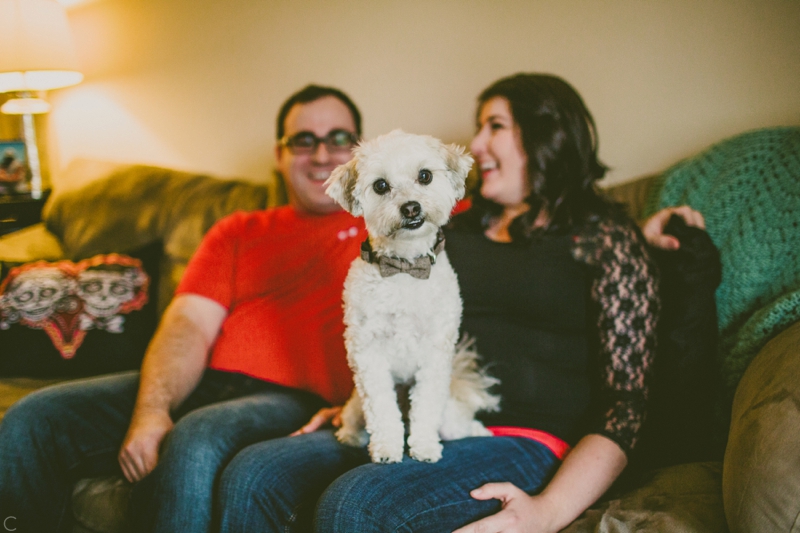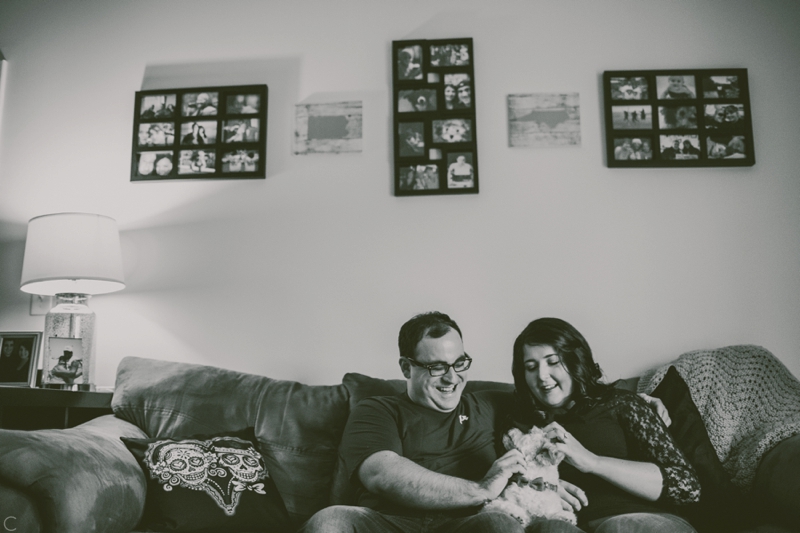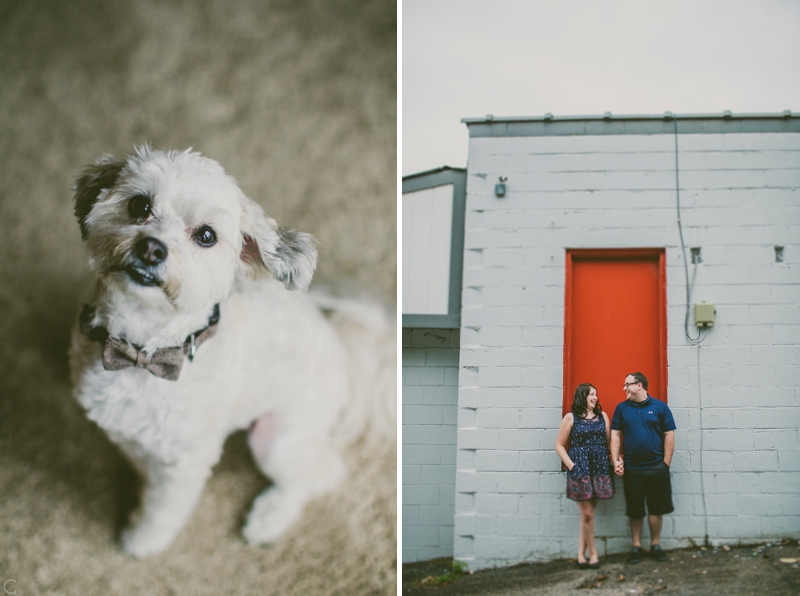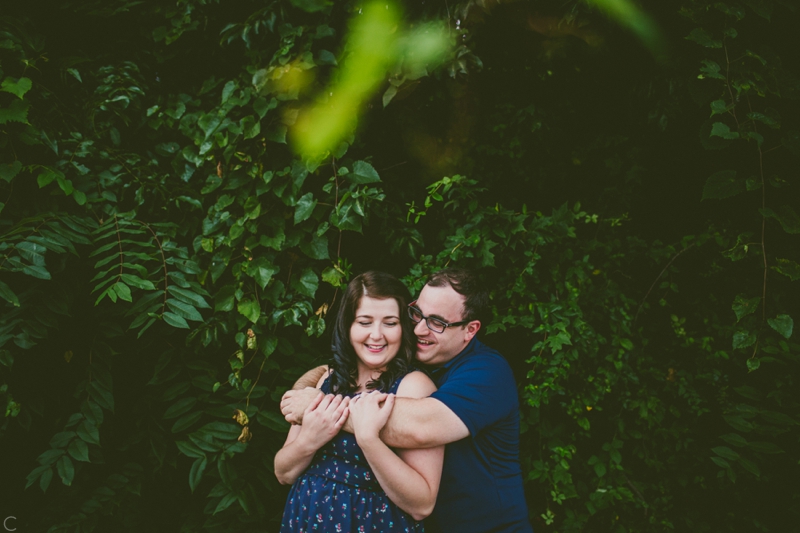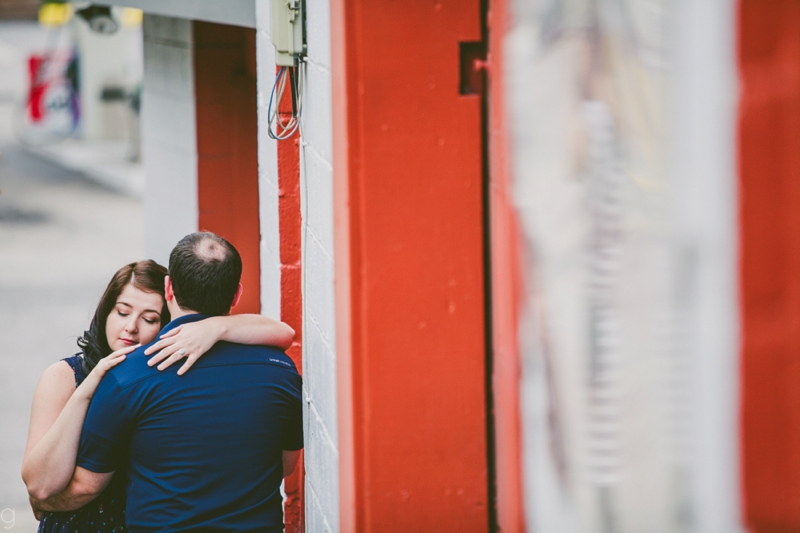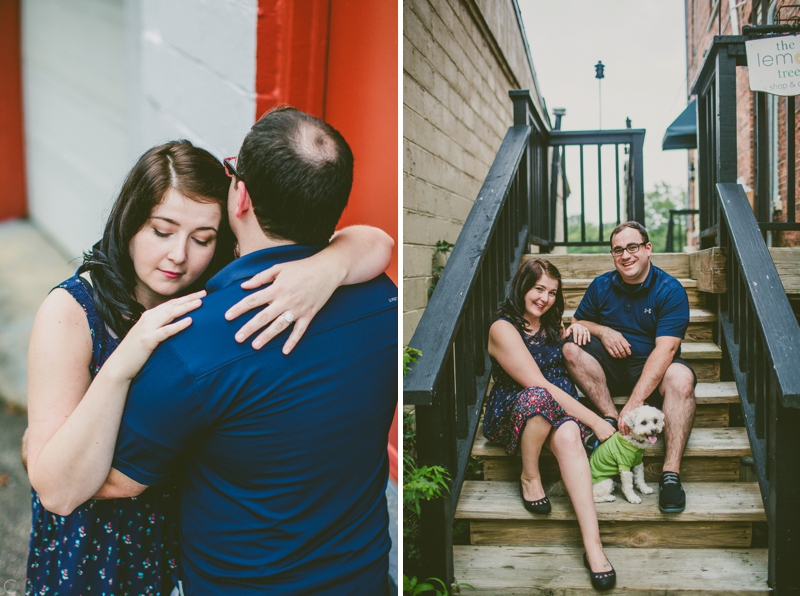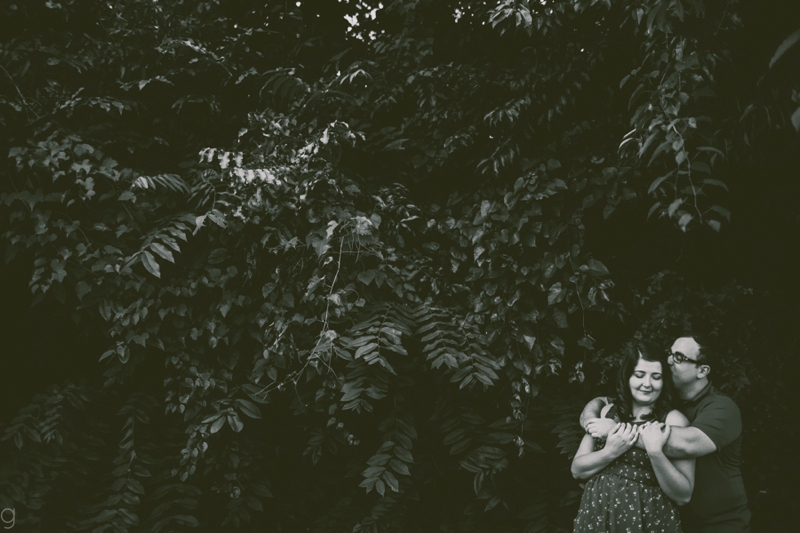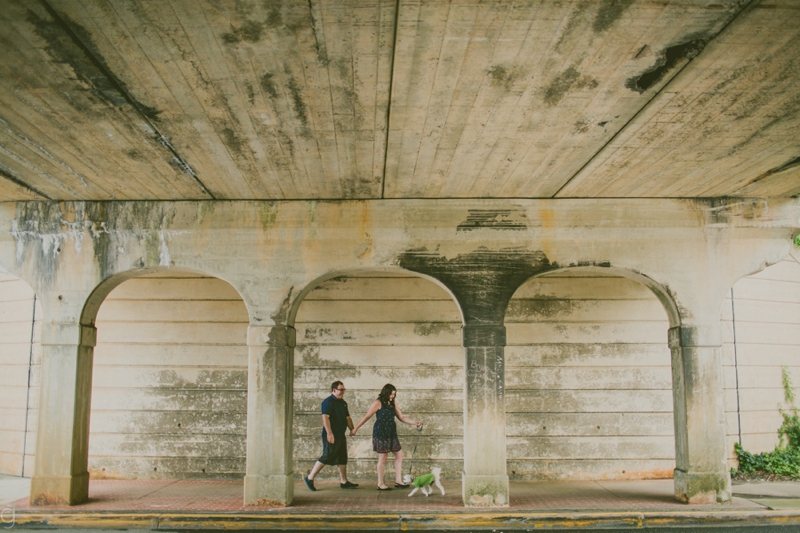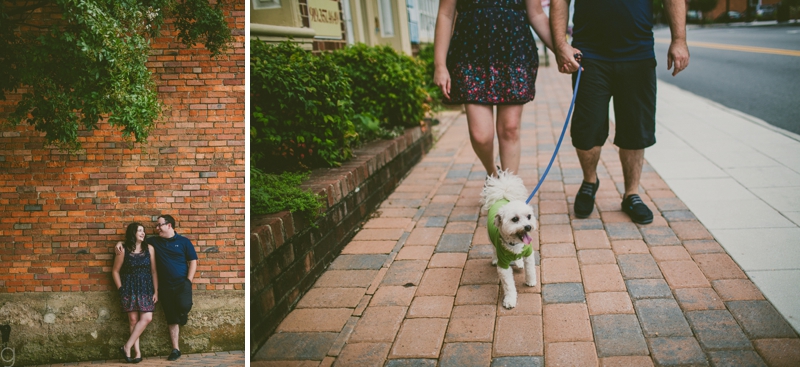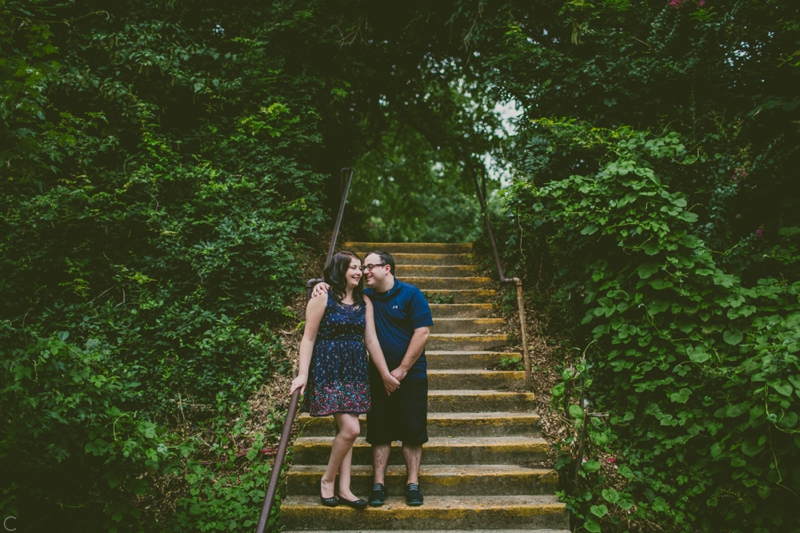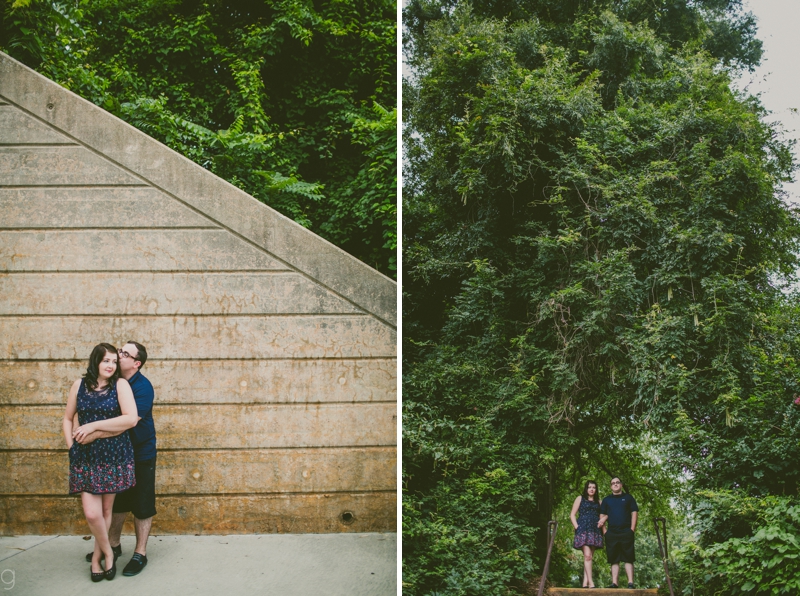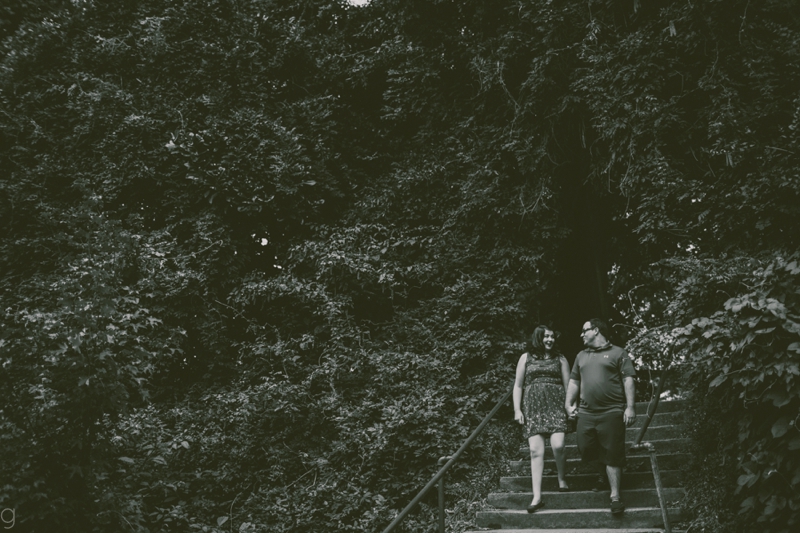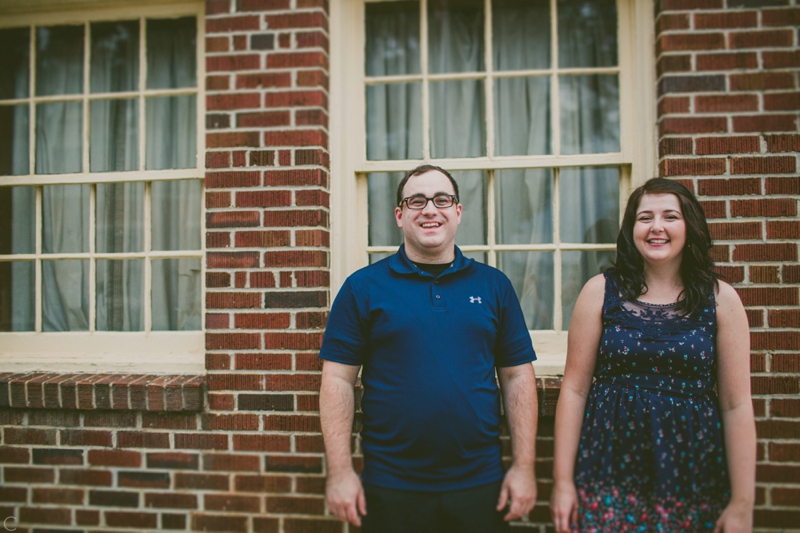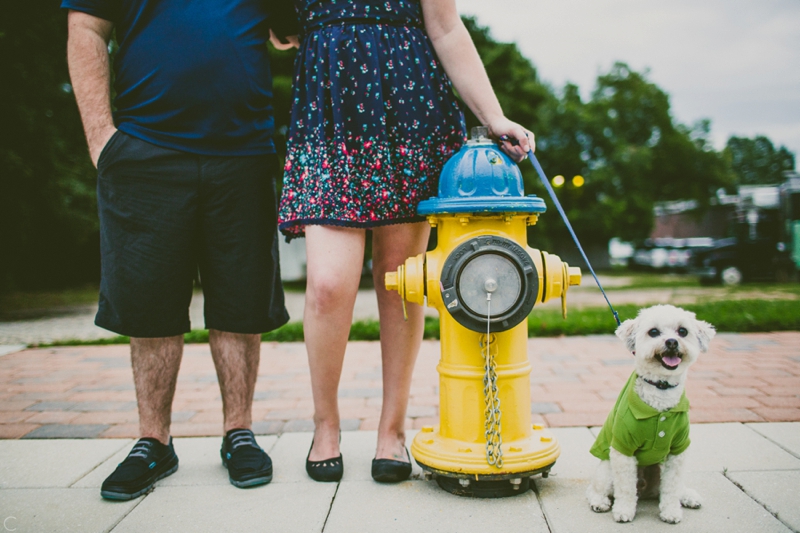 Next year our clean-shaven wedding clients are heavily outnumbered by our bearded ones, and within those bearded ones we have two very super ginger-bearded grooms. Dana, this week's ginger-bearded groom, even realized that he had a ginger-bearded counterpart from our blog before we discussed it at their consult. Someday I'll have them meet and their worlds will explode, but we'll photograph their weddings before that happens first… just in case. We are also inundated with Carolines and Carolyns this year! And by "inundated" I really mean "we've had 3 people with the name Carolyn or Caroline," but it's still very impressive since we haven't had any in the past. And we could not be happier that this particular ginger-bearded groom and this particular Caroline are also part of our team. We love them a lot, and they are very, very good at karate and wearing disguises. Very, very good.