Let me preface this blog post by saying that this was a commitment ceremony rather than a wedding, but "Raleigh Commitment Ceremony Photographer" is kind of a mouthful, so the header says it's a wedding. :) But a terrific commitment ceremony it was. Just absolutely beautiful. Geoff and I had never photographed anything at Snipes Farm Retreat before, but I can soundly say that it's my new favorite venue hands down. There isn't an photogenic area within a mile of the property. Just gorgeous and absolutely perfect for our environmentally-conscious couple, Melanie and Eric. And, to be honest, I ran home after the rehearsal and called Geoff to tell him we totally should've had our Halloween-themed wedding here, had we known it existed. It would've been perfect! But alas. Anyway, we were super happy and thrilled to shoot here. Roger, the owner, couldn't have been nicer or more accommodating, and their celebration was stellar. Living in Boston, Melanie and Eric came back down to North Carolina (where they first met in undergrad at UNC) to have their ceremony with close family, friends, and adorable details. I apologize in advance for this super long blog post, but I really couldn't choose. :)
Date: July 16th, 2011
Ceremony+Reception Venue: Snipes Farm Retreat // Chapel Hill
Officiant: Rev. Robin Renteria
Florist: Bluebird Meadows (Alice)
Videographer: Rachel Julkowski
Caterer: Vilmala's Curryblossom Cafe
Pies: Scratch (Phoebe Lawless)
Popsicles: Locopops
Dress: Chrissy Wai-Ching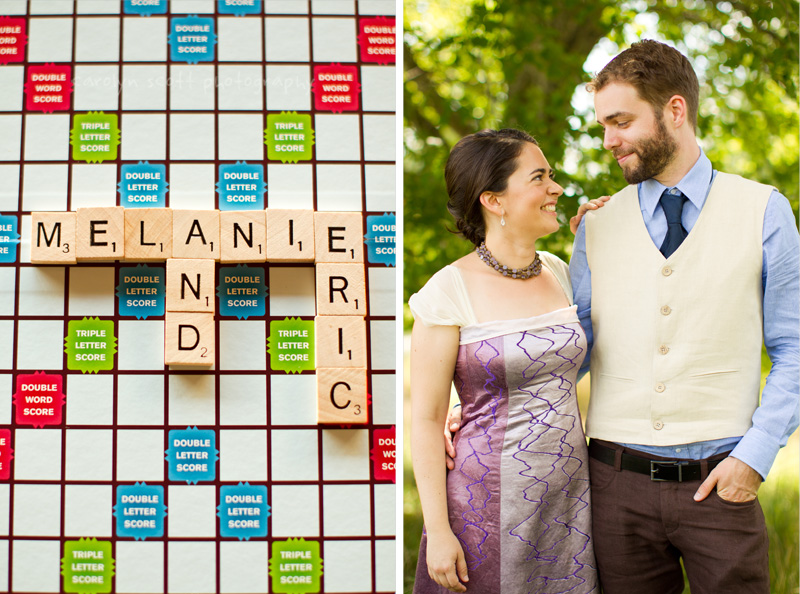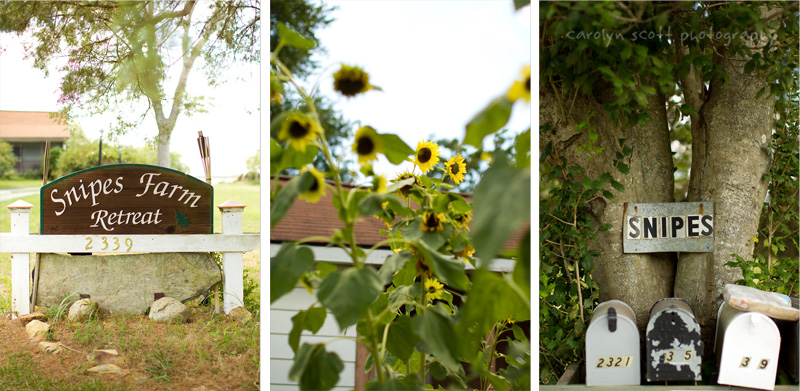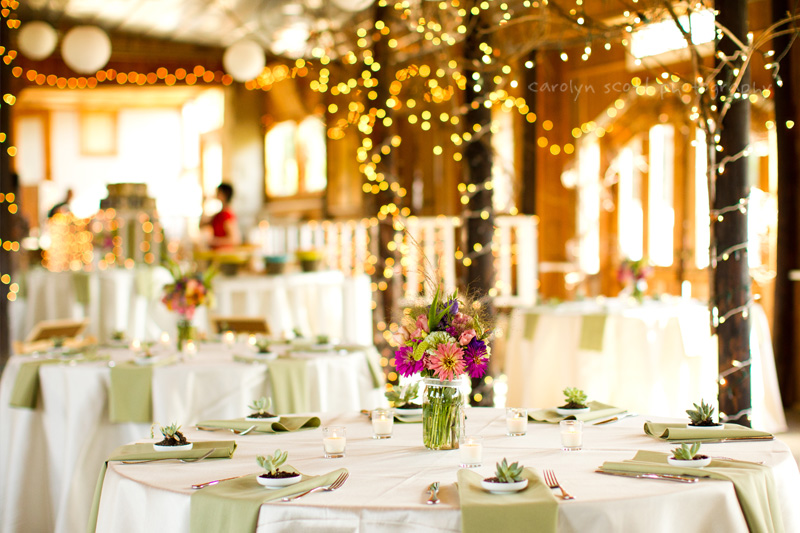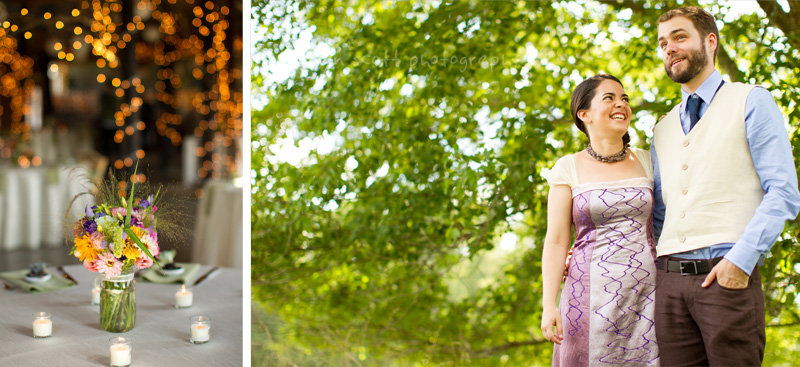 Bluebird Meadows farm did a ridiculously awesome job of the flowers, and Melanie and Eric chose succulent plants to give for their favors (ours are growing on our deck!).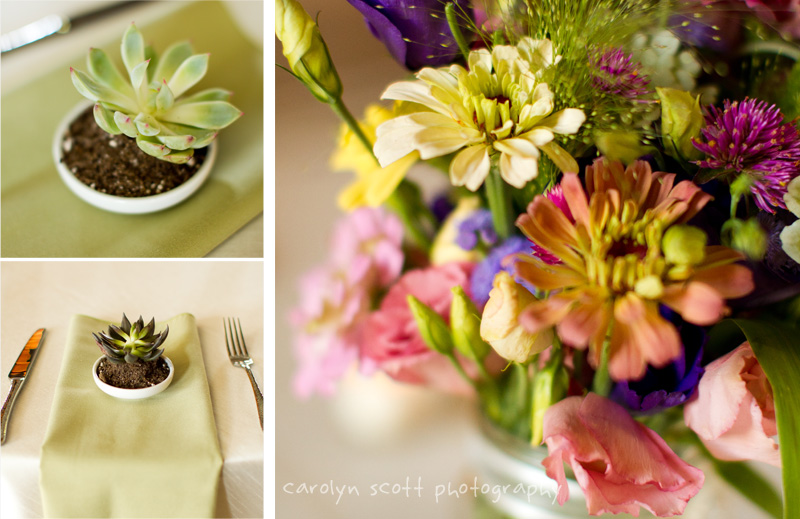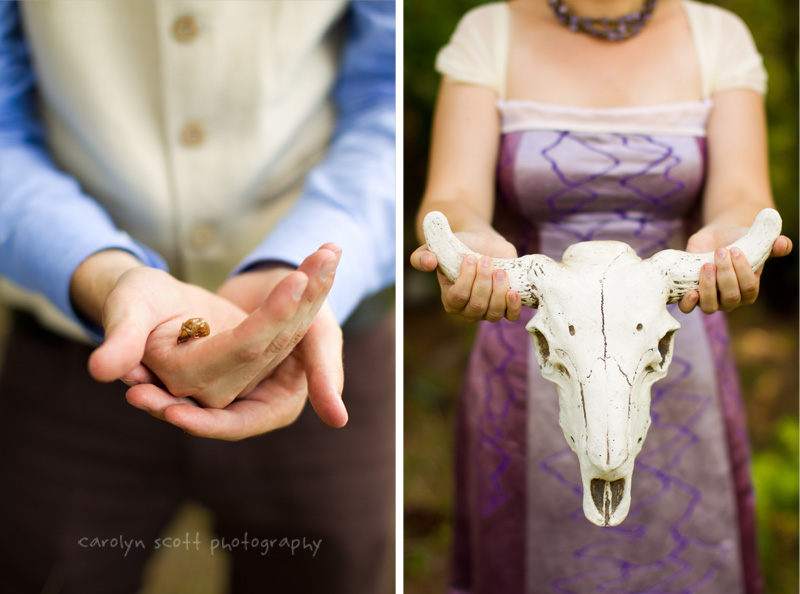 I could not possibly love this photo more, and I'm predicting that my mom could not love this photo less. ;) But hey, I'm a little offbeat, Melanie and Eric are a little offbeat, and together  we all decided that this would be hilarious and/or kinda weird and/or adorable. Or maybe all at the same time. :) When you find a fake cow skull at your venue, you gotta use it, right?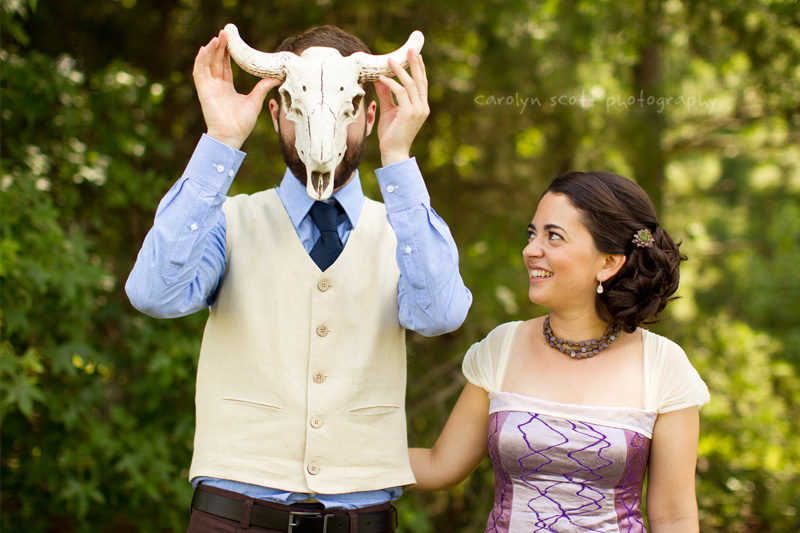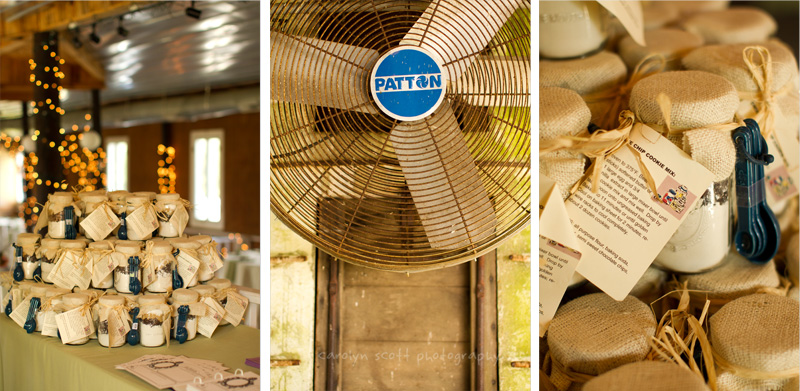 Above: the chocolate chip cookie mix in mason jar favors! Below: the beautiful pies from the bakery of Phoebe Lawless, complete with the tiny clay turtle and octopus as pie toppers. :)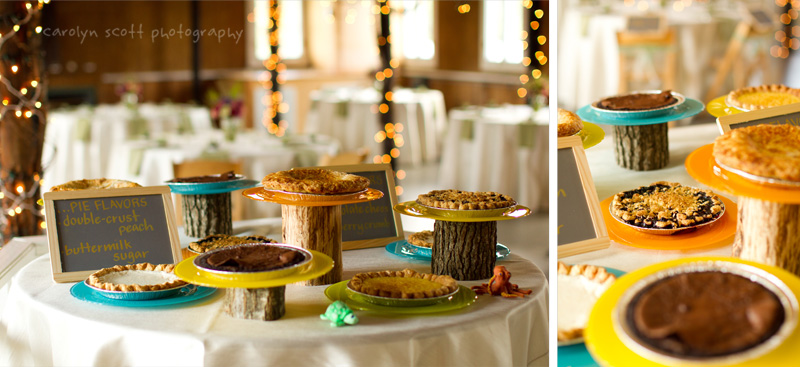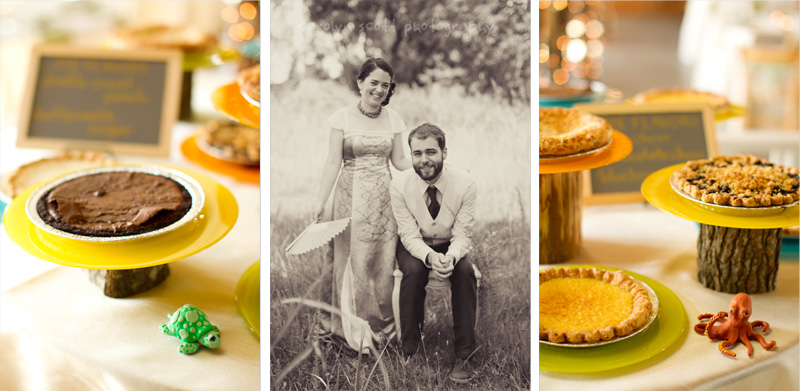 Melanie wore a beautiful handmade purple dress with a tiny succulent plant in her hair, which was so very her and so very them. Best hair ever! Eric wore the vest/tie combo, which, I gotta say, is a great option for guys getting married in the South in the summertime. It looks nice but is much cooler than the full suit.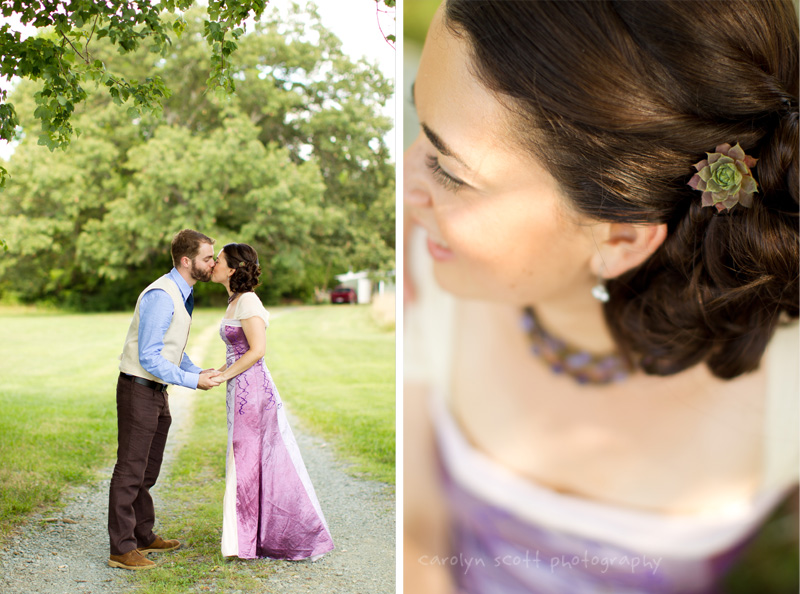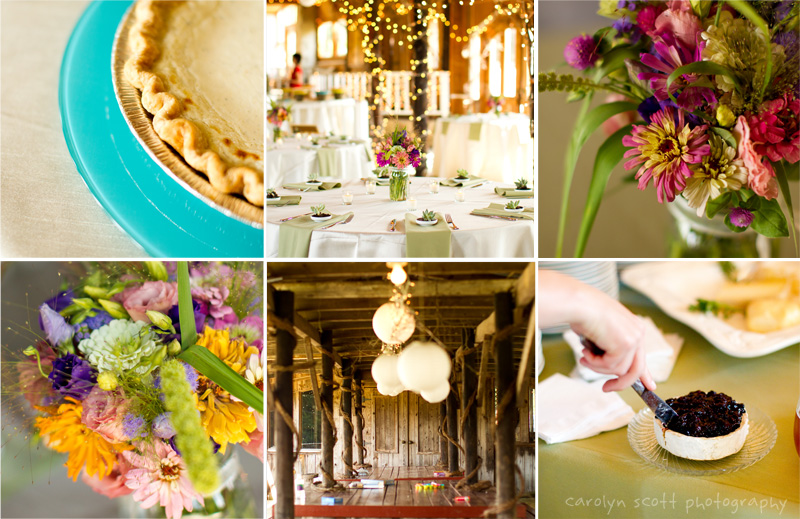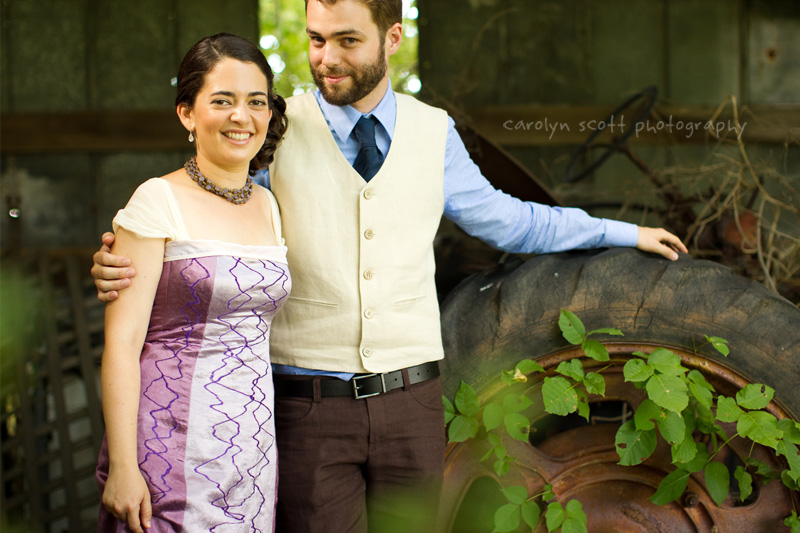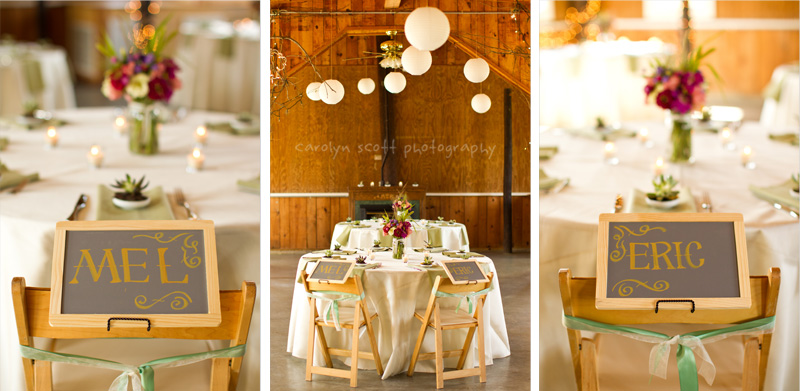 For those who follow the CSP business page on Facebook, you know I've been talking about this for a very long time… and here it is… and it did not disappoint. The Unity Volcano!!! Handmade by Melanie's talented sister Audrey, the Unity Volcano was seriously epic. I just about died when I saw it. Tiny hand-painted wooden dinosaurs and palm trees, as well as Dora, Melanie's super fat cat, stood guard over the seriously awesome volcano and waited patiently for the ceremony. :)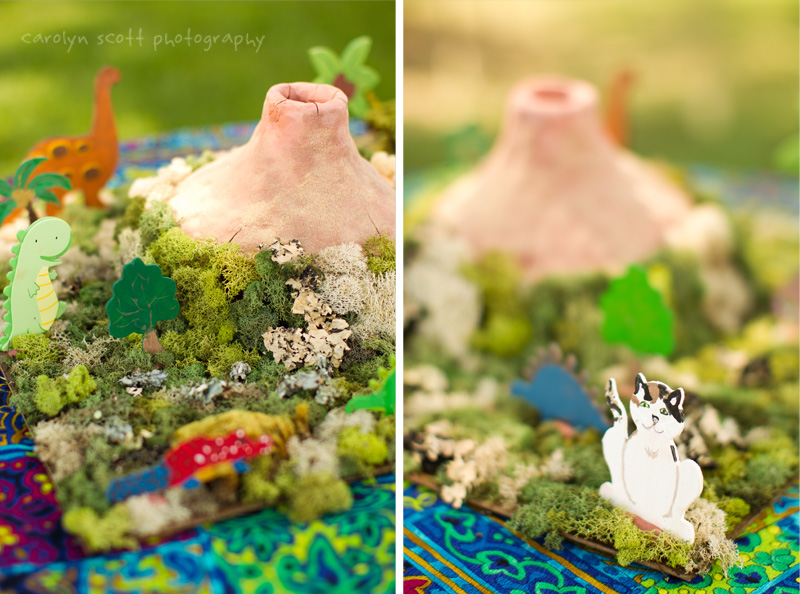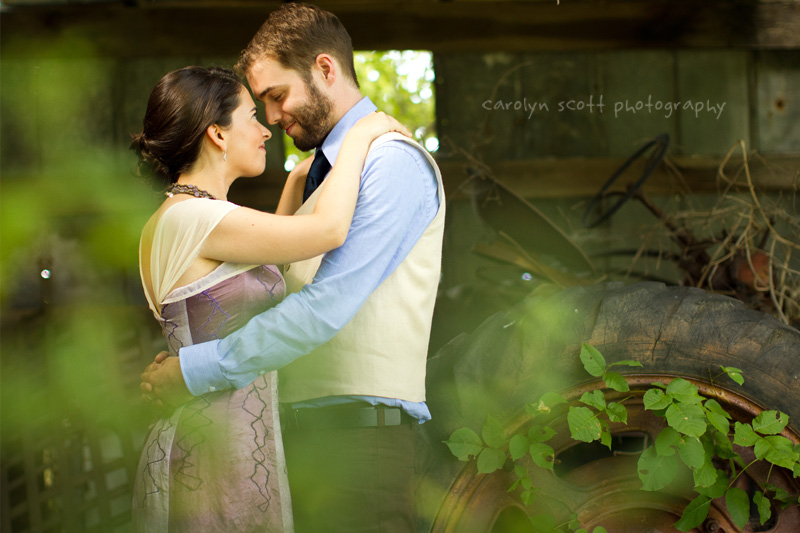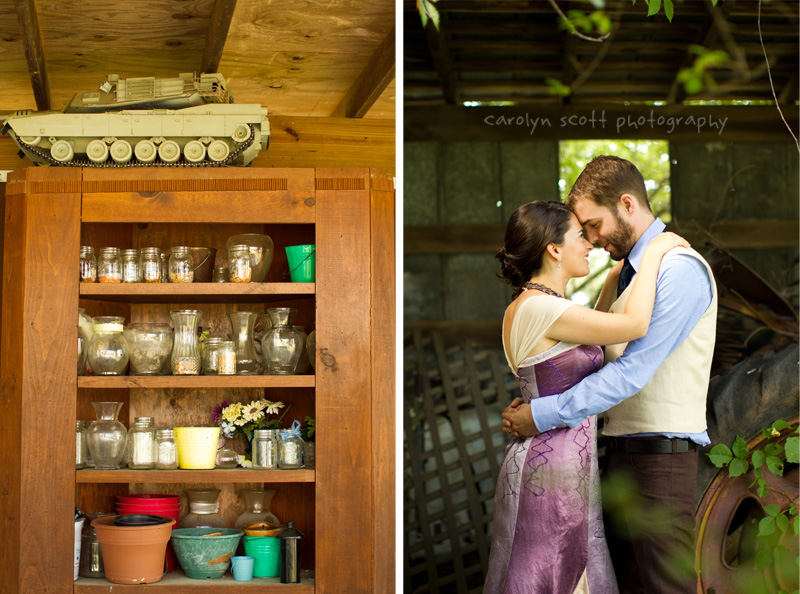 Rev. Robin Renteria officiated the beautiful ceremony with grace. What a wonderful woman! This was our first time working with her, and we absolutely adore her!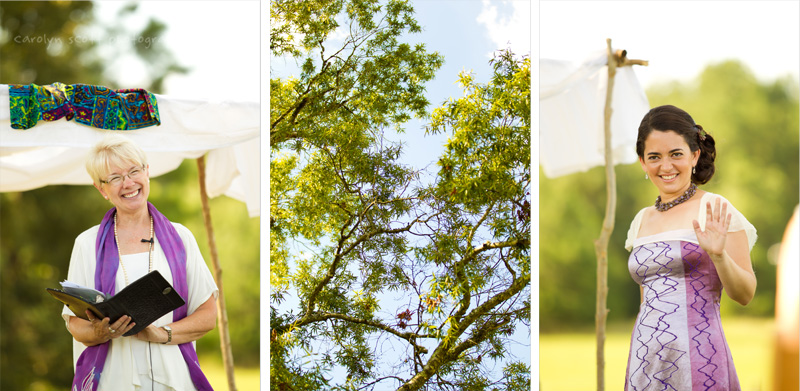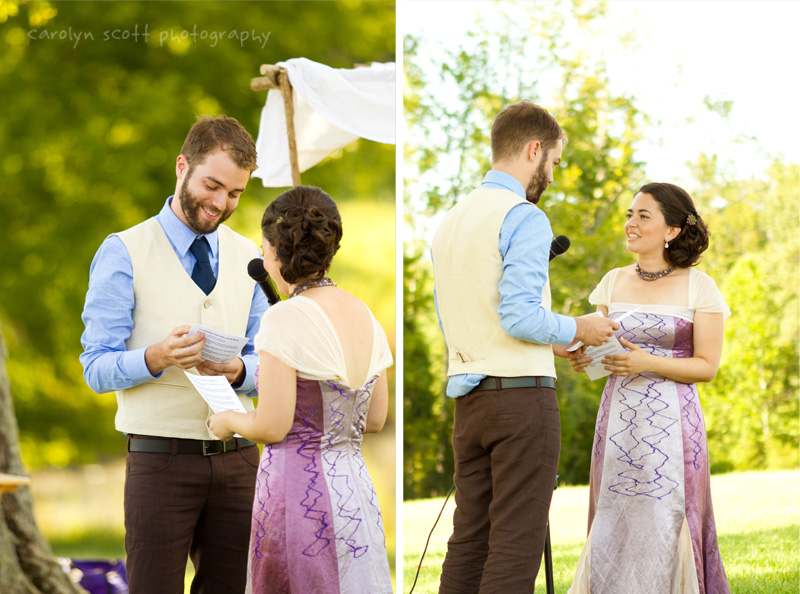 They chose to pass their rings around in a tiny glass bottle for people to bless or give good wishes to. It's was a beautiful part of the ceremony.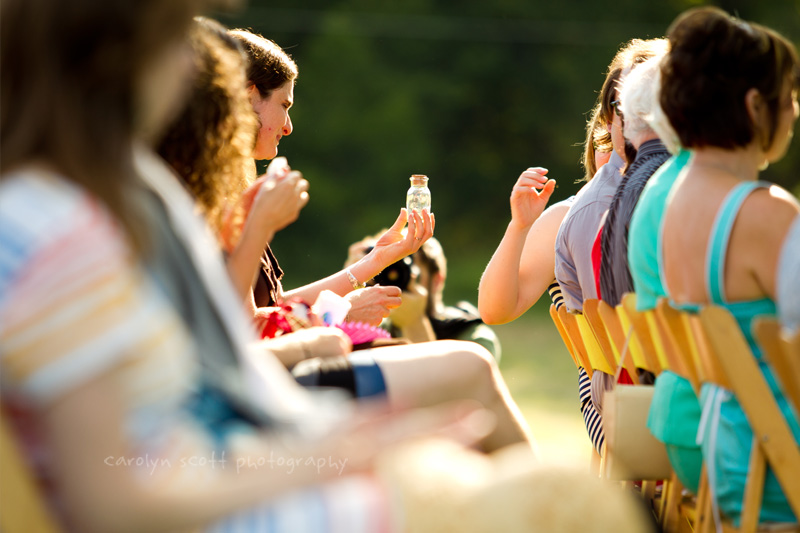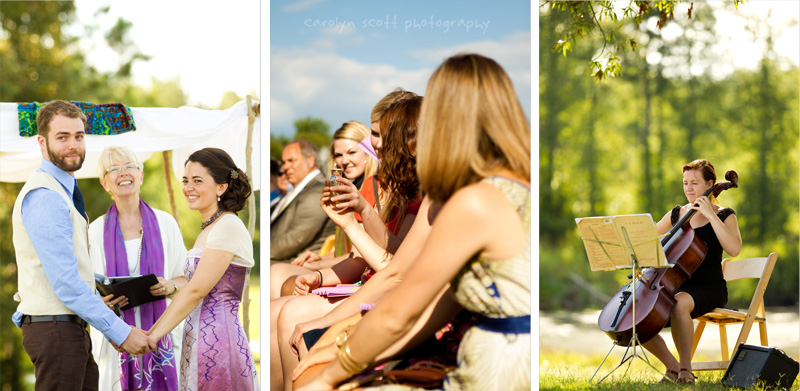 And here it is… the unveiling of the Unity Volcano. :D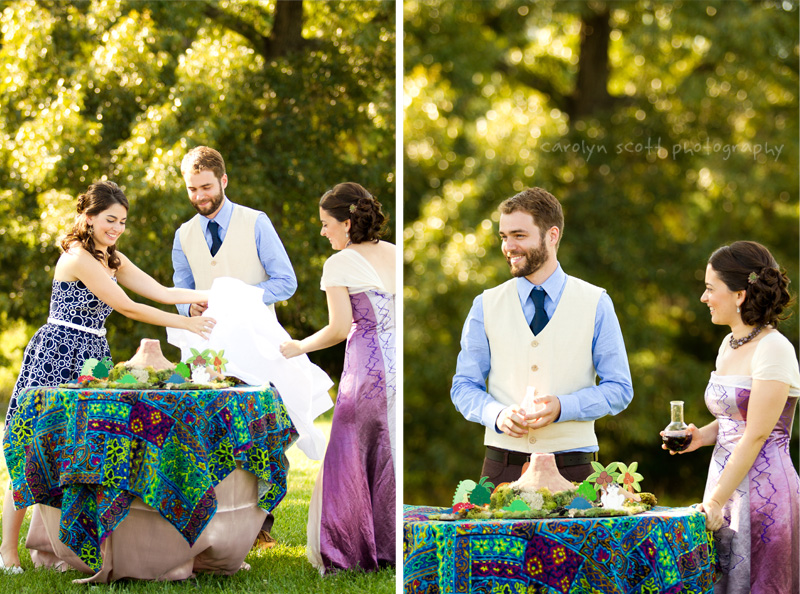 GOOD TIMES. We predict this will spawn multiple copycat Unity Volcanoes which will launch Audrey's awesome Unity Volcano making career.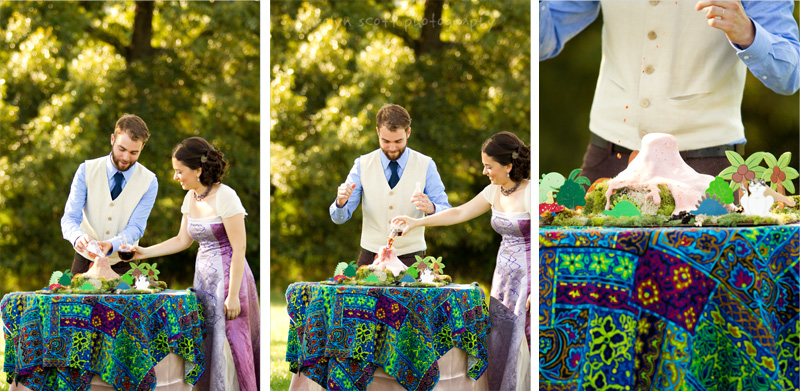 After the ceremony, our newly united couple walked down to the lake and had a couple minutes of private time, which is seriously highly recommended. They didn't even want me with them, which is good. Sometimes couples need that breather in their day.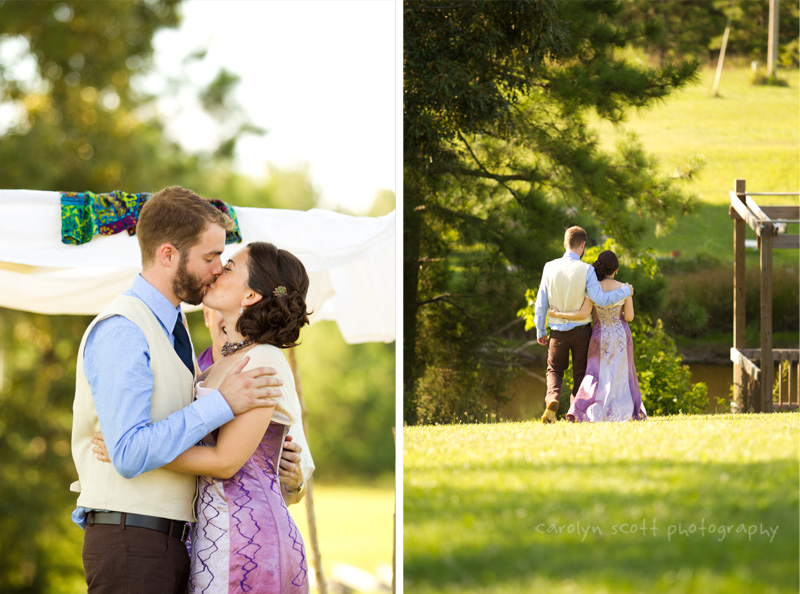 Best. Guestbook idea. Ever. Melanie made these herself and printed them out after not finding a guest book she liked. They were two-sided and whole punched and fit into a photo album binder. They asked questions such as wishes/advice for the couple, where they should travel, predictions for the future, and you draw pictures of yourself. It kept everyone thoroughly occupied and had me cracking me. Every hour or so I went back and checked on it to read the new ones. So funny.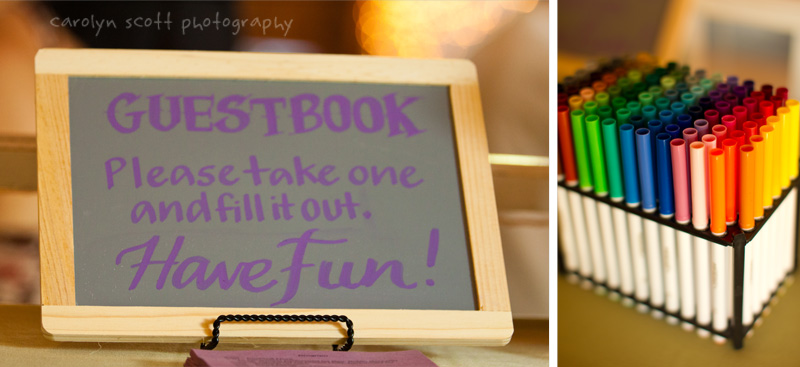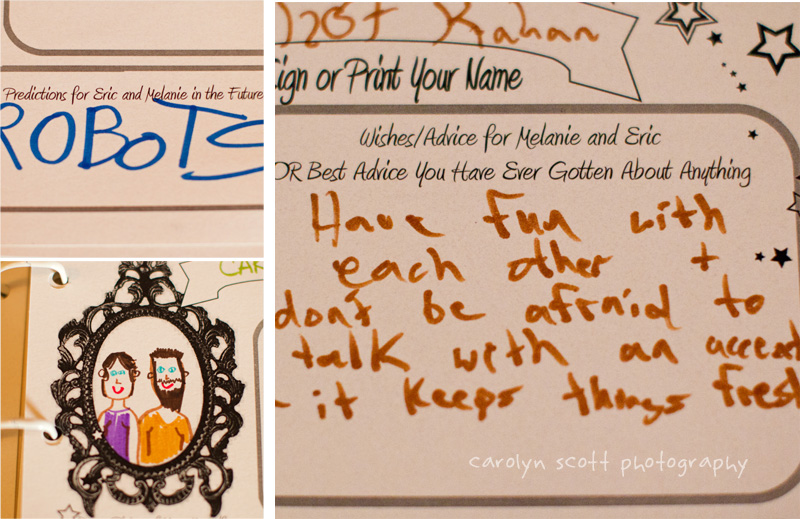 Above: Drawing of myself and Geoff, done by yours truly. Also, predictions for Melanie and Erick in the future: Robots. And, one of my favorites of the evening: "Don't be afraid to talk with an accent – it keeps things fresh." Below: In lieu of a DJ, the couple had multiple games scattered throughout the farm. Everyone had a great time enjoying them and it was totally different and relaxing. And, thankfully, I went home without the Cha Cha Slide stuck in my head.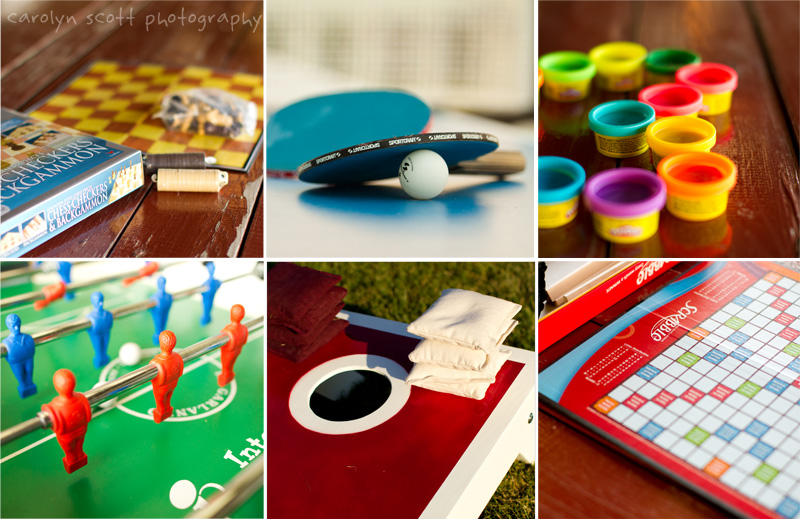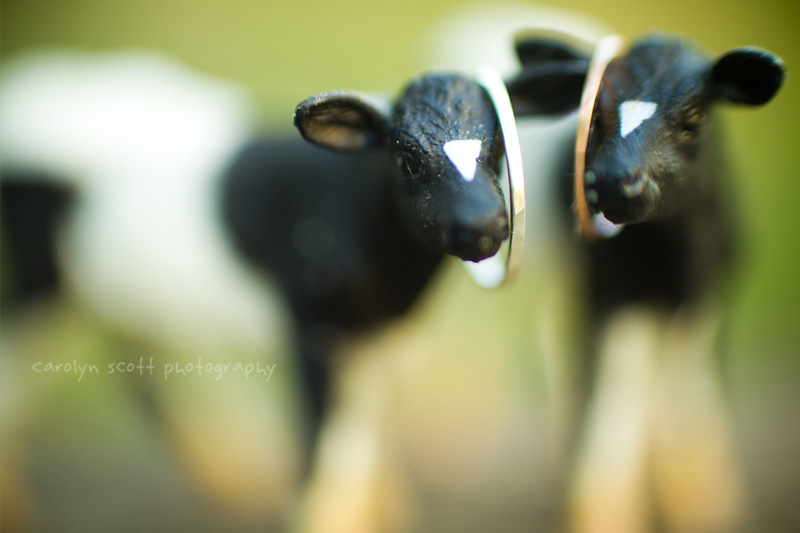 Fidelma, who brought the rings after the ring passing ceremony up to the front by the volcano, was jokingly being called Gollum by everyone, transporting the rings to Mt. Doom, our Unity Volcano. So, naturally, we had to re-create it. Fidelma, wherever you are, if you have a Facebook account, you need to make this your profile picture for the rest of your life. Also, thanks for being the best sport ever!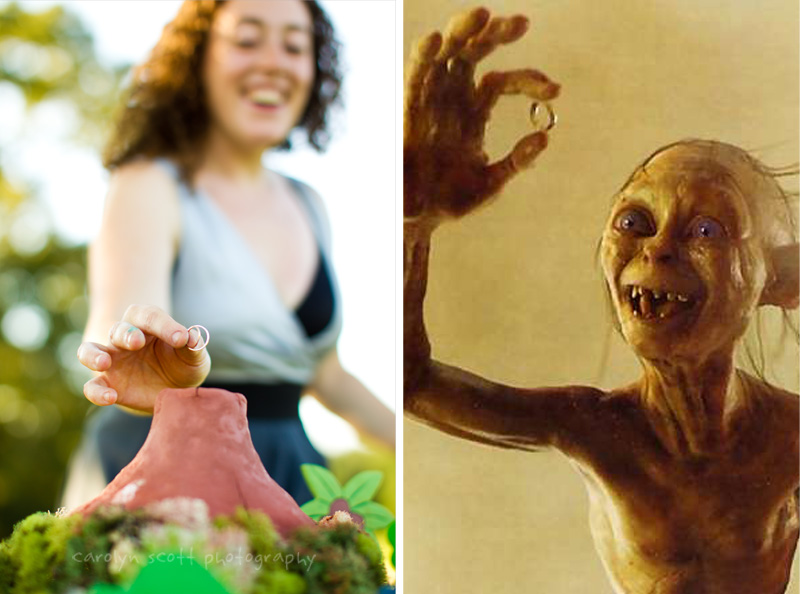 And yes, ring shots with Jenga! Geoff's dream ring shot come true.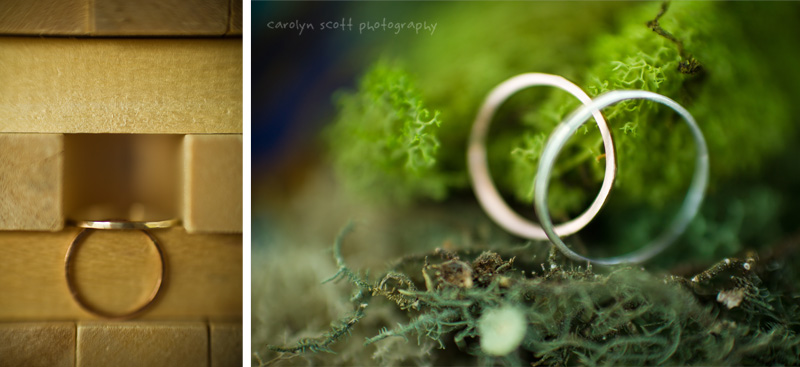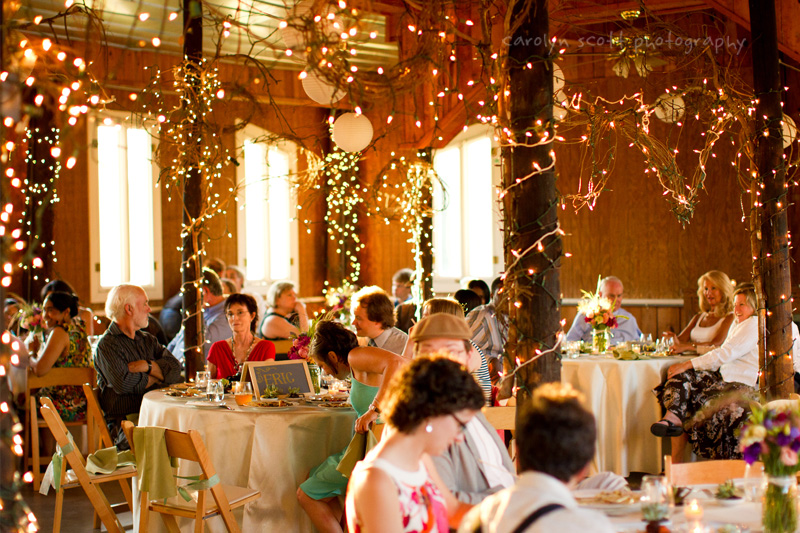 This scale is just sitting outside the venue, which to me was a total sign we should've had our wedding here. But it's totally old! I freaked out when I saw it and everyone who didn't know we're from Pittsburgh looked at me kinda weird. Pittsburgh has always ended with an 'h' except for the time period of 1890-1911, when it briefly dropped the 'h'. So this scale is old. And awesome!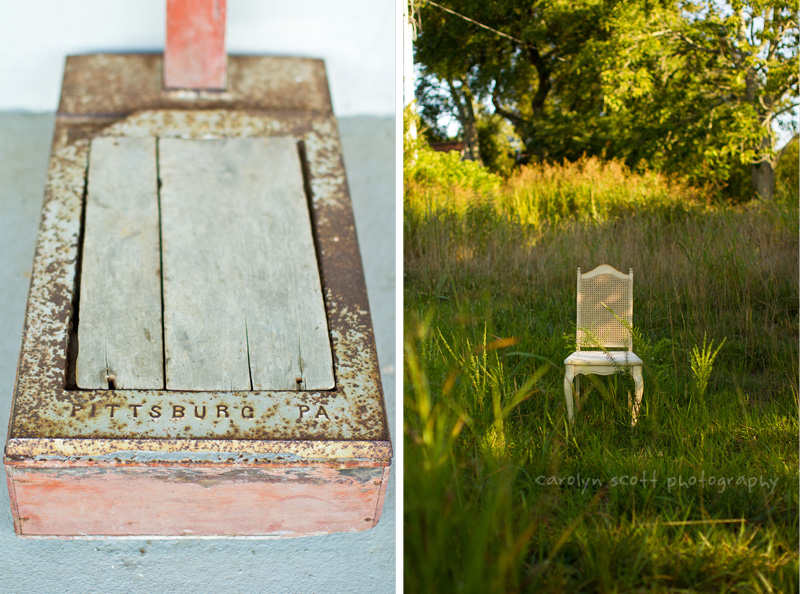 In lieu of a first dance, they held a Melanie and Eric trivia game! It was hilarious and the answers were off the wall. Grading it was amusing to say the least.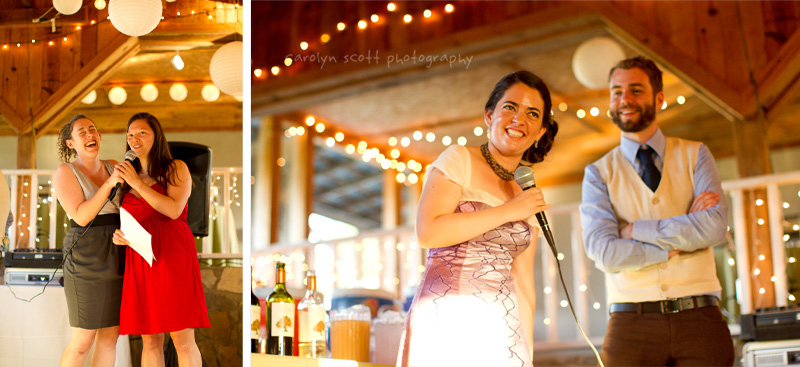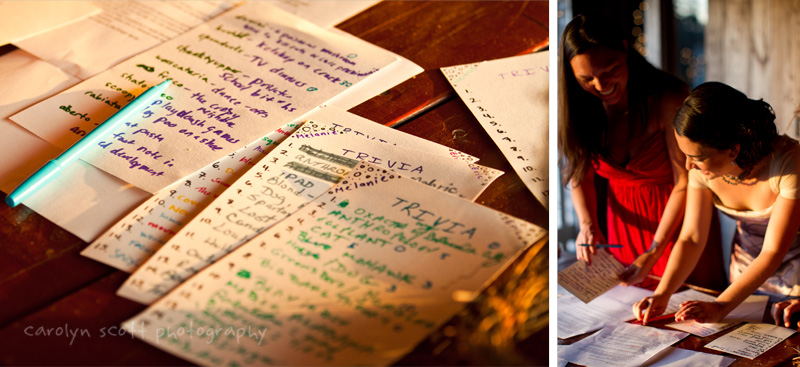 Hey local Triangle peeps! Did you know Locopops can come to your wedding!? They apparently totally can! And had I known this, I would've been all over it for our wedding last year! Yet another failure on our wedding that this day brought to light. However, we had fun eating them. Melanie and Eric had pies, brownies, chocolate chip cookie mix, and Locopops… to which Geoff delightfully proclaimed to me, "They have all their dessert bases covered!"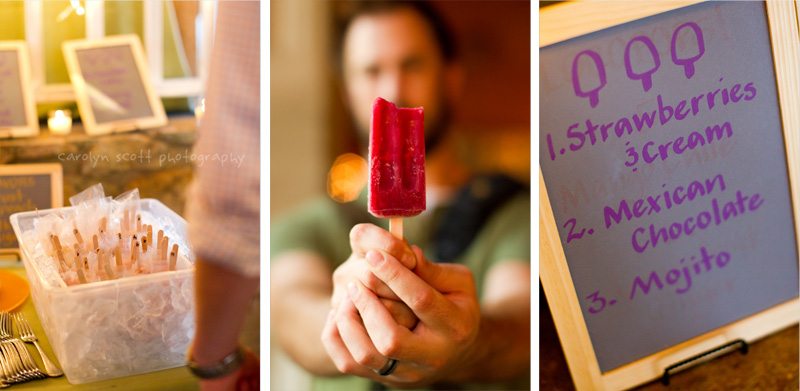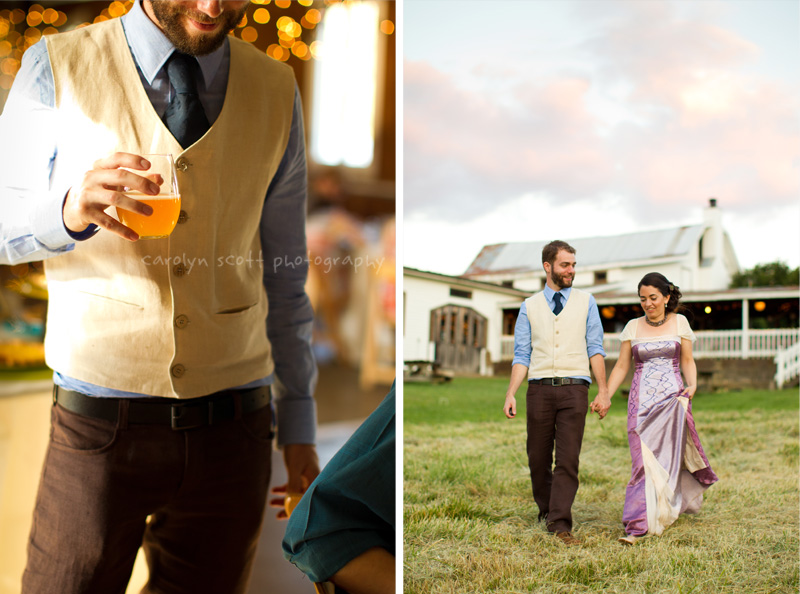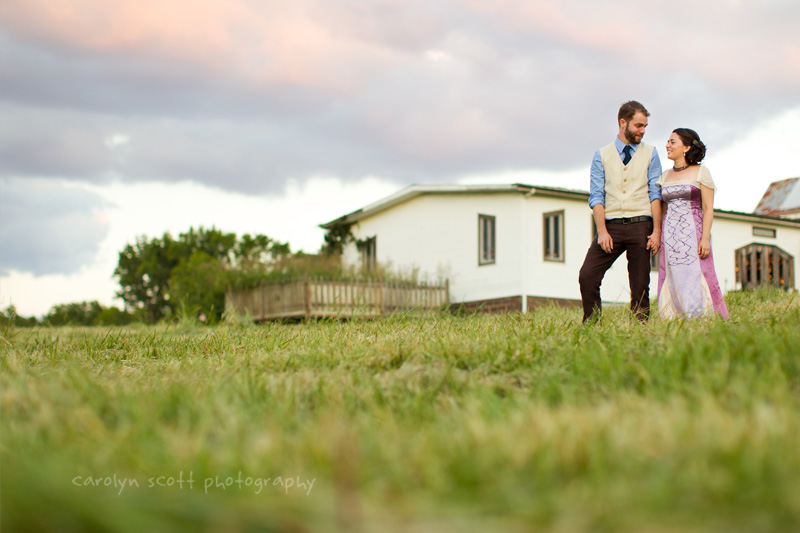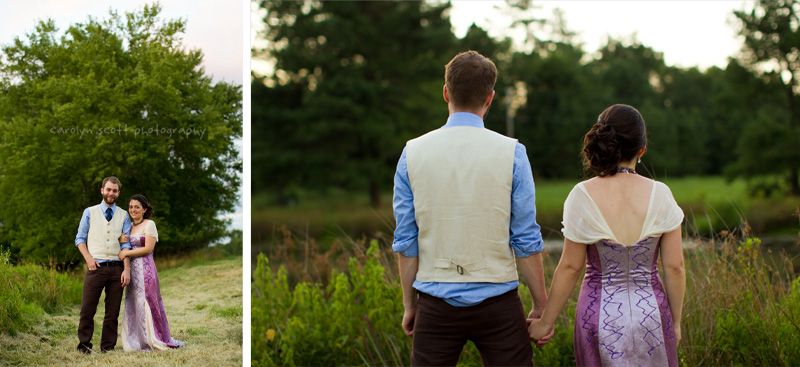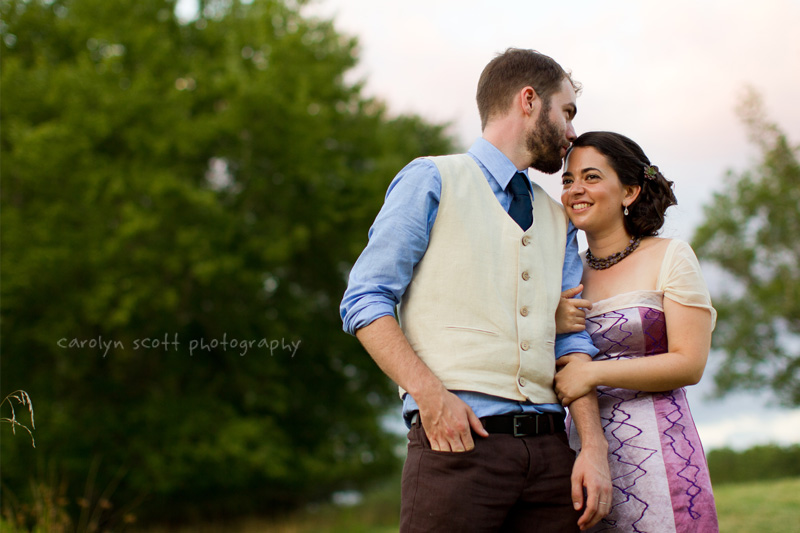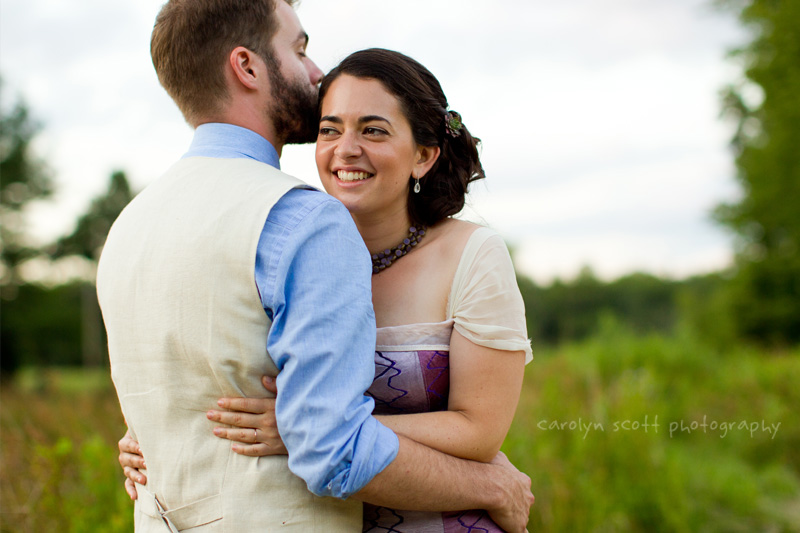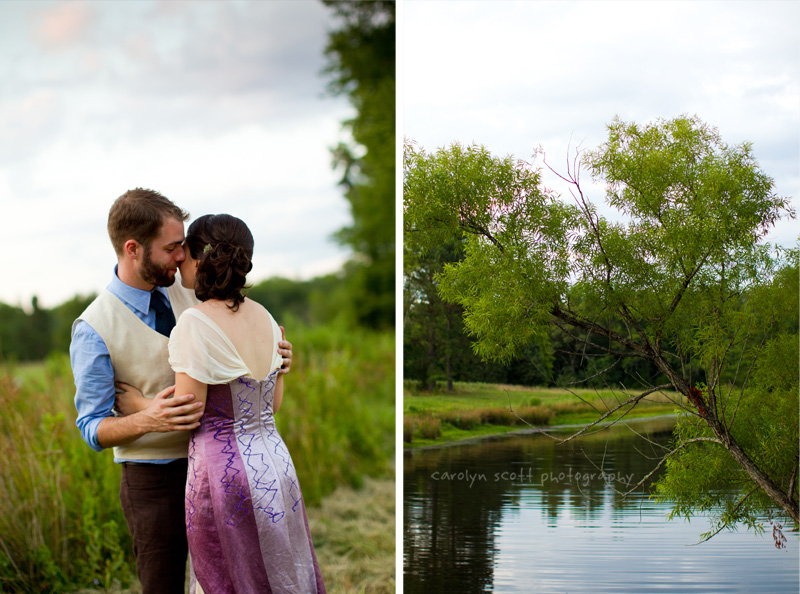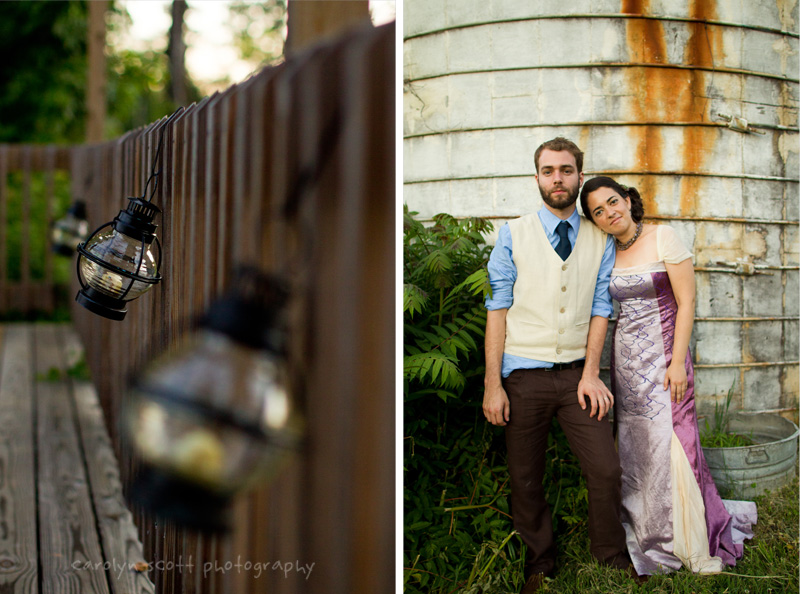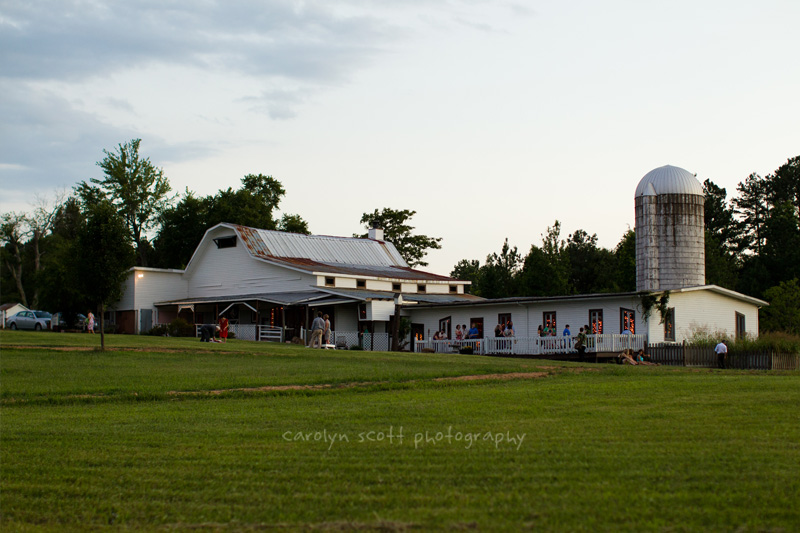 This is my first wedding to end with Chinese Wish Lanterns instead of sparklers, and I must say they are gorgeous! You must be a decent amount away from any other land or airport due to the fire and the flying and the flaming things made of paper going high into the sky, but it's pretty!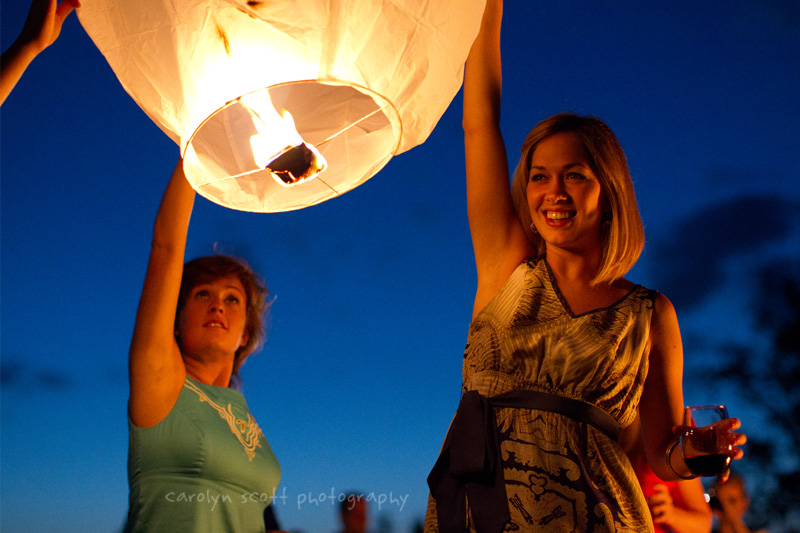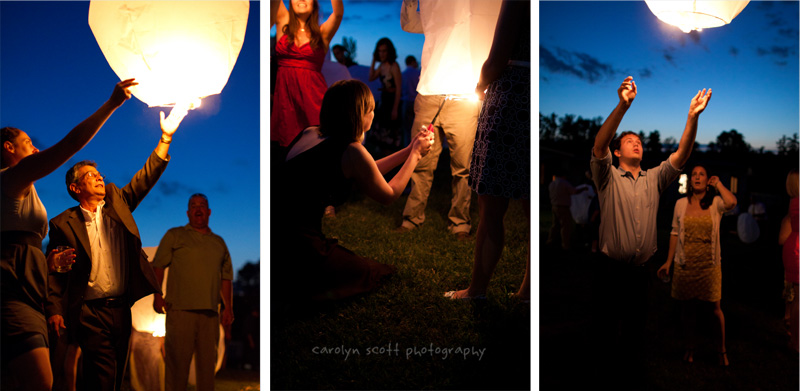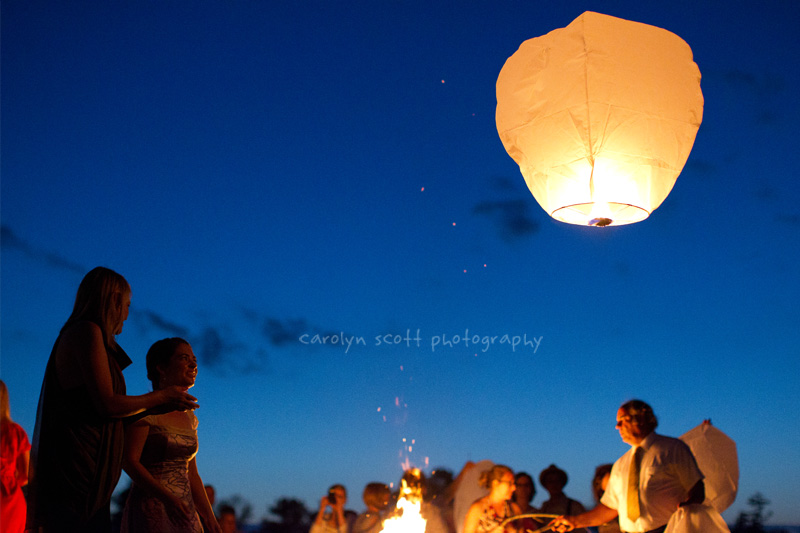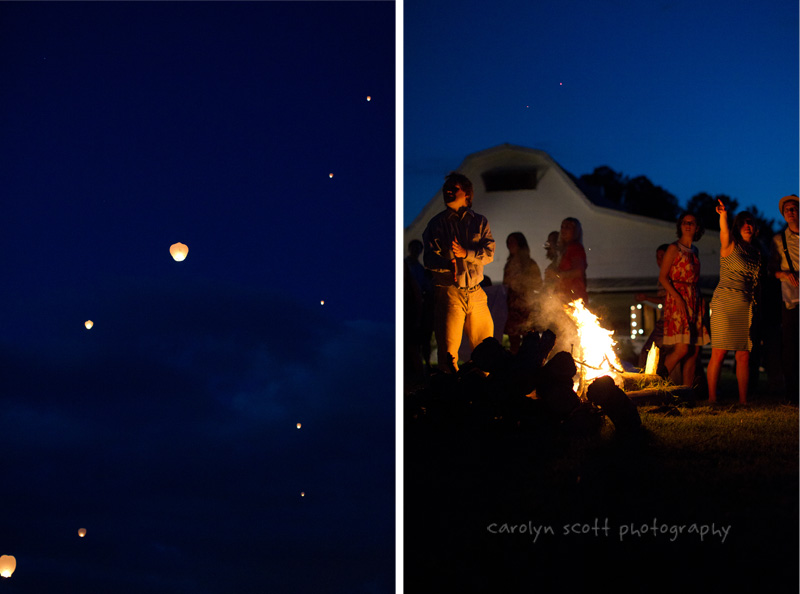 Congratulations, Melanie and Eric! We hope you had a great trip to the mountains and love the pictures upon your return. :) Have a lovely life in Boston and we hope you visit us someday again in the south!