The first time Katrece and Dominique tried to do an engagement session, we cancelled it due to the literally 100% chance of rain at the time of their session. Of course, despite the 100% chance of rain, it was completely sunny. :) We were all disappointed, but at least this make-up session was just as beautiful out as the day we cancelled, haha, and I was happy to finally meet the happy couple!
Dominique is a civil engineer for Raleigh and Katrece currently lives in Phoenix where she's a manager for an insurance company. They're getting married in Michigan, where they're both originally from. They met in high school… and Katrece laughed as she told me that Dominique's first words to her were, "So, what football team do you like?" In fact, Katrece laughed most of the session as did Dominique. :) I don't think I've ever been around such seriously happy people. They weren't nervous (or, if they were, they didn't show it), didn't make me nervous (and I usually get pretty nervous), and were just totally chill… poking fun at each other and themselves the entire time. They were seriously fun to work with.
We went downtown, where Dominique requested, then to Lake Johnson, where Katrece was adamant about getting pictures taken in a naturey setting. Dominique was not cool with this… mostly because he's really into his shoes and there were a lot of geese. ;) But the pictures are great, and I'm sure you'll agree it was worth it, Dominique! :D
Can I just say too, that both Katrece and Dominique were the two tallest clients I've ever worked with? Seriously, seriously tall… and ridiculously good looking, of course.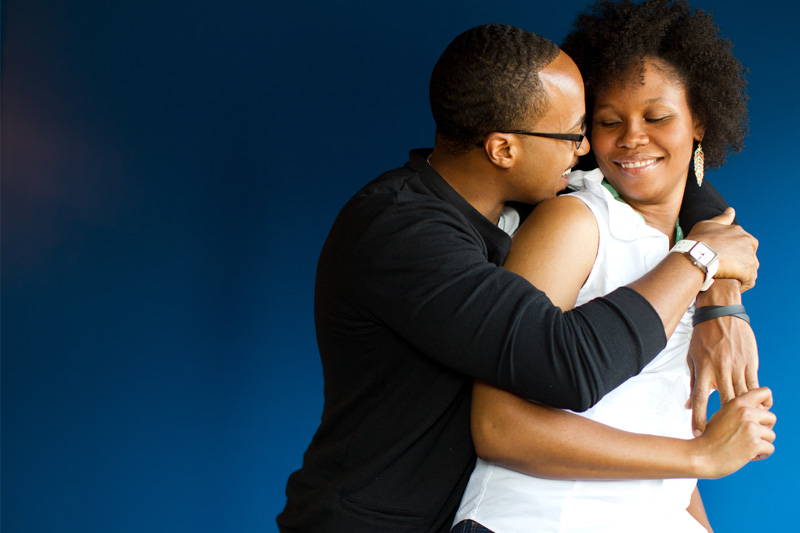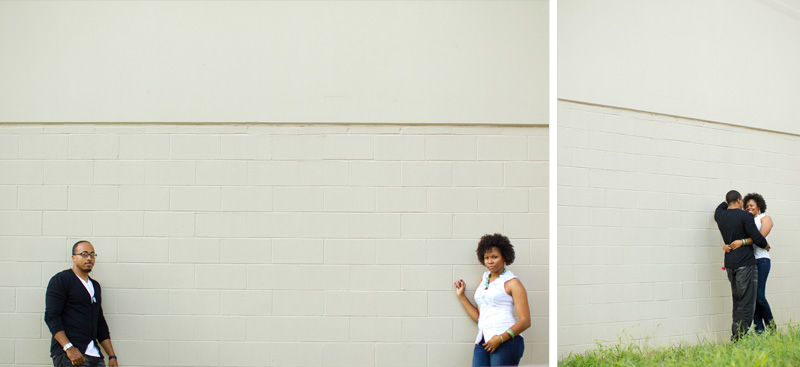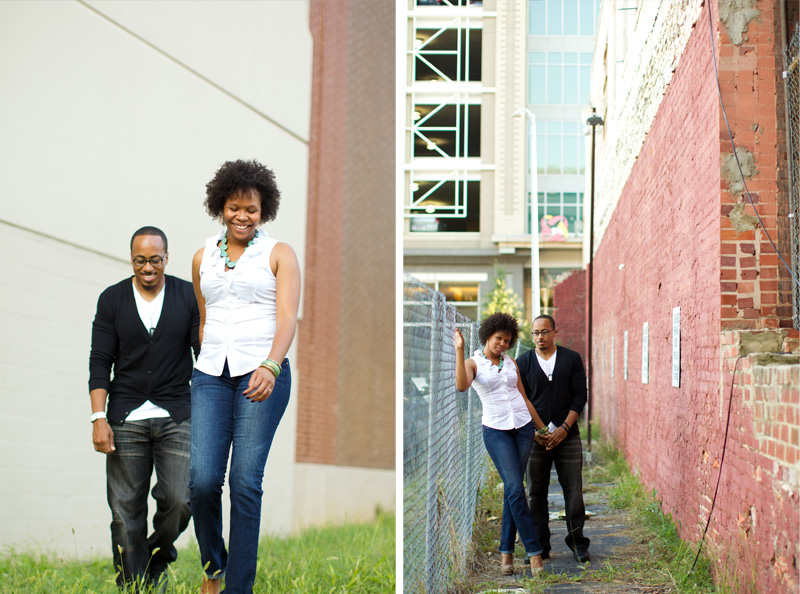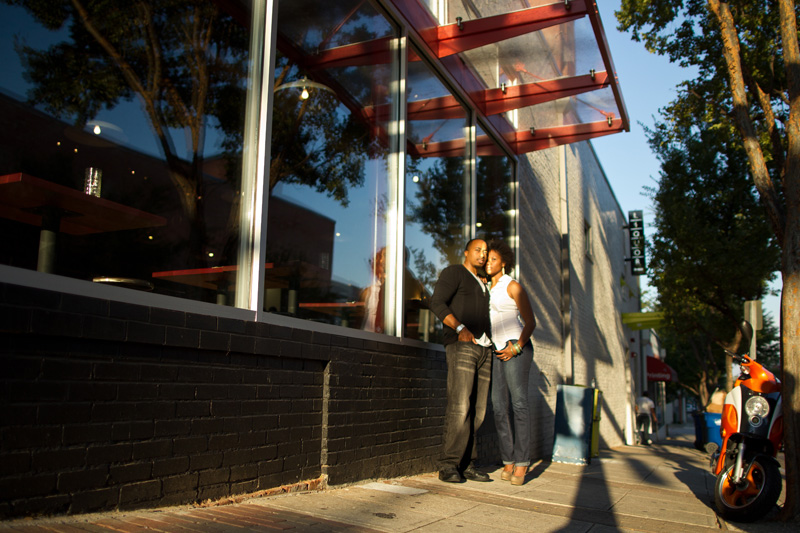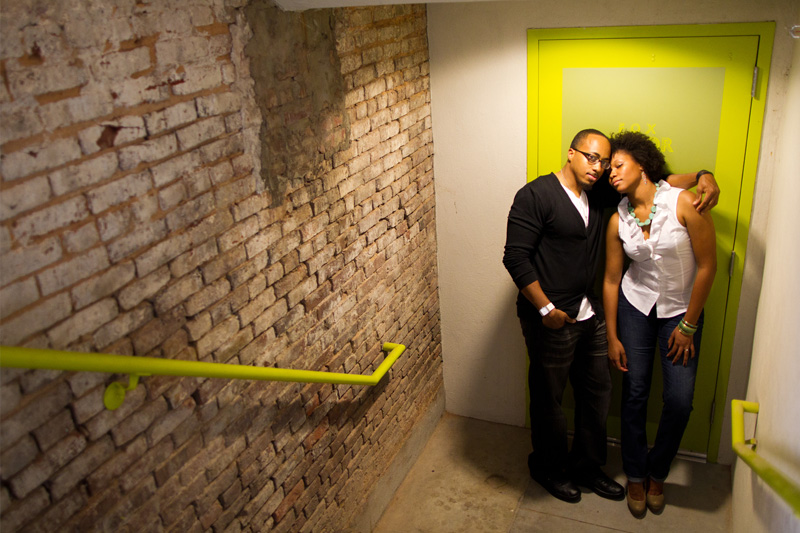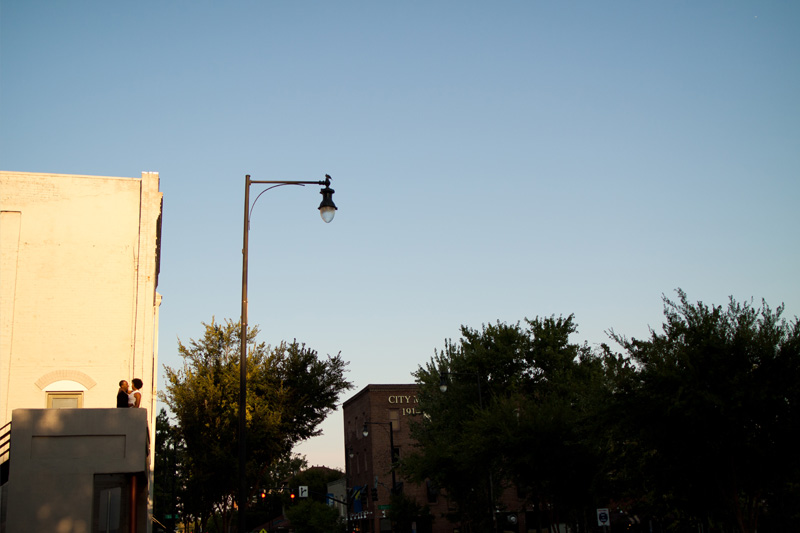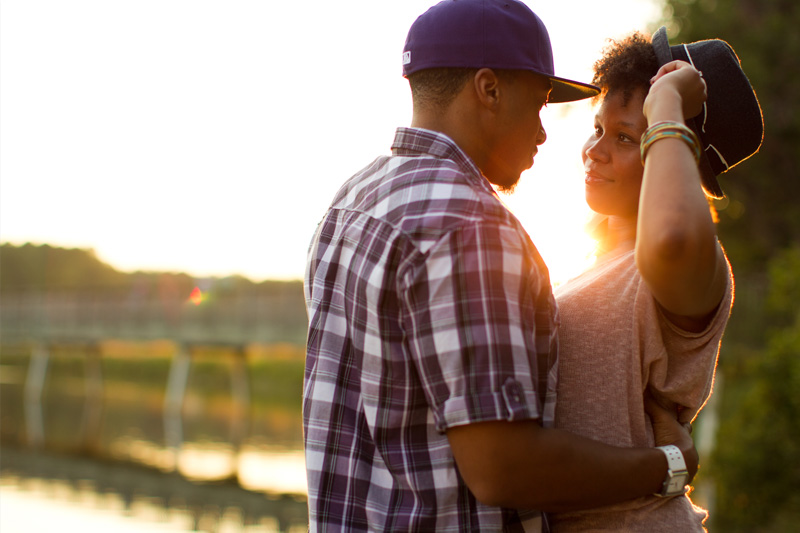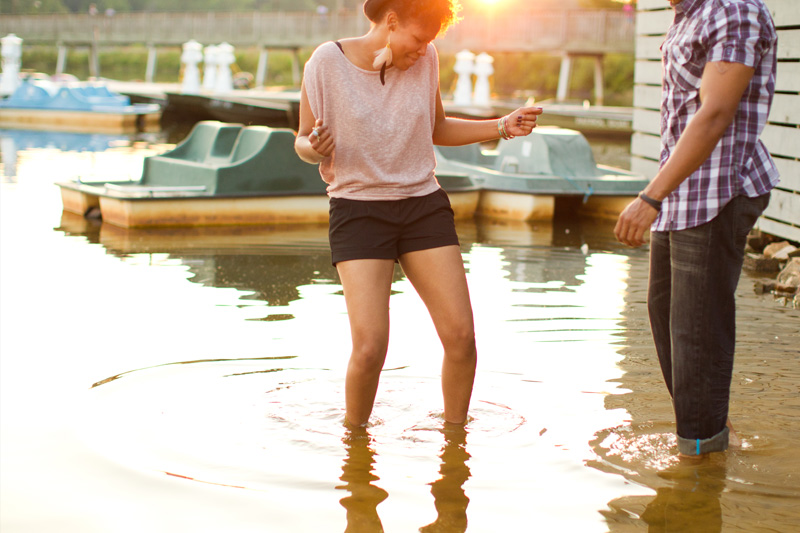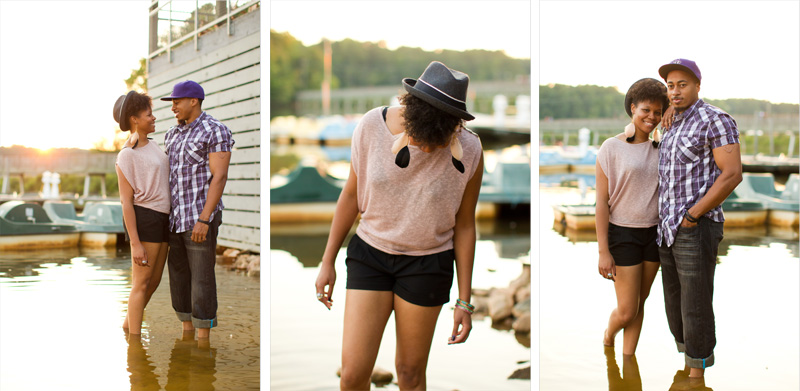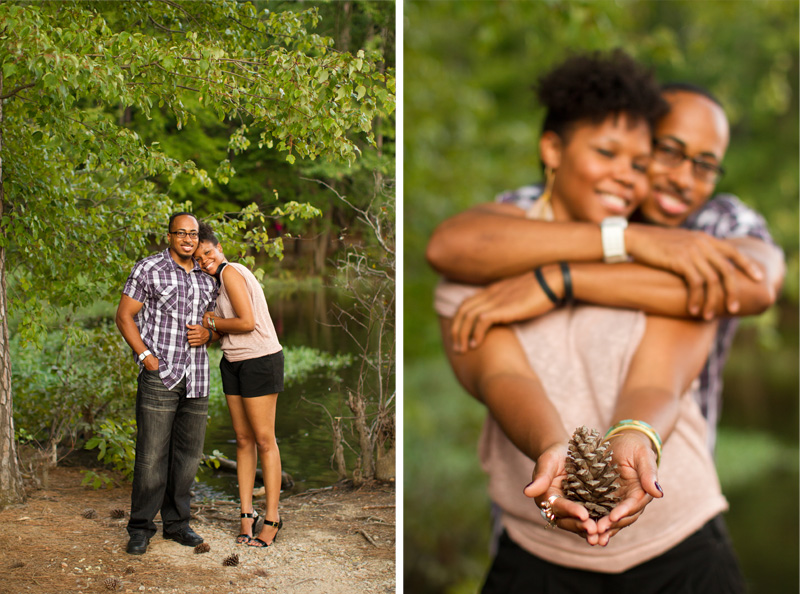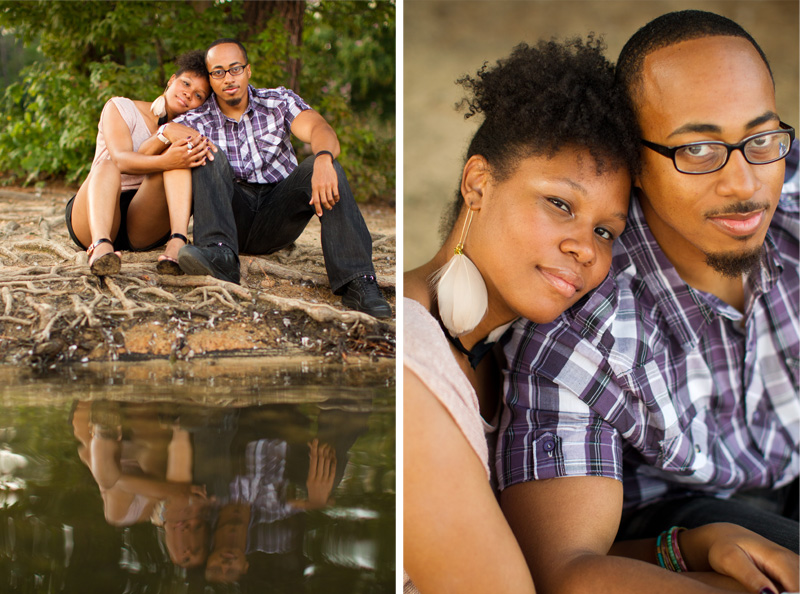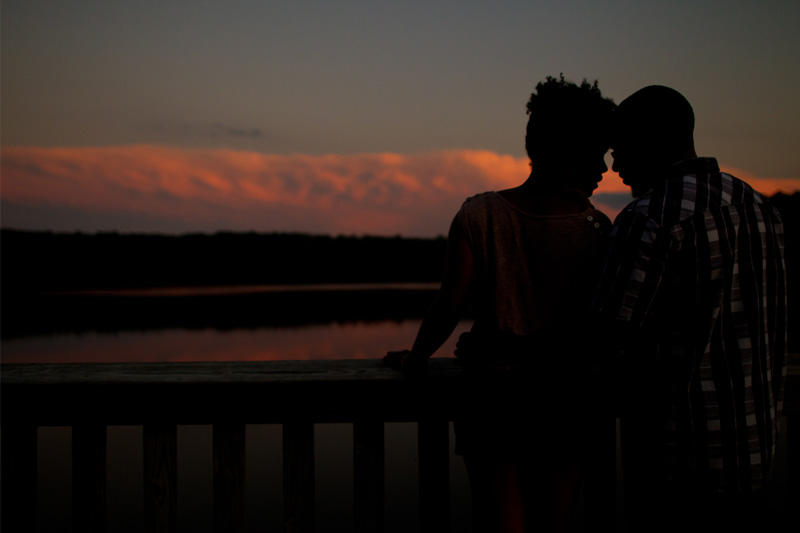 Congratulations on your wedding, Katrece and Dominique! We wish you the best of luck with your ceremony in Michigan!