Taylor, Chris, Geoff, and myself were all put in touch by Geoff's sister Samantha. Taylor and Sam were roommates at IUP near Pittsburgh several years ago. Taylor had since moved to North Carolina, met the wonderful man who was to become her husband, and they were engaged. Facebook relayed this information to Sam who recommended Taylor look me up. ;) Thanks, Facebook! We were so happy to meet them and work with them through their engagement and on their beautiful wedding day. Ironically, they were married on our wedding anniversary… and there aren't two other people we'd be happier to share our date with! :)
Taylor wore cute red shoes and met her future husband behind an old door in the country club where they held hands without seeing each other before the ceremony. Taylor burst into tears of genuine happiness… and I don't think I've ever seen anyone so excited to be married. Their ceremony included a Chinese hand movement that I want to include but am pretty sure I'll botch the order (Taylor and Chris – will you please include this in the comment section?). This wedding had an incredibly cute grandma that you'll see featured several times. It also featured a hilarious Twilight reference by a guest. Enjoy Taylor's super beautiful face and Chris's handsomeness in their lovely wedding.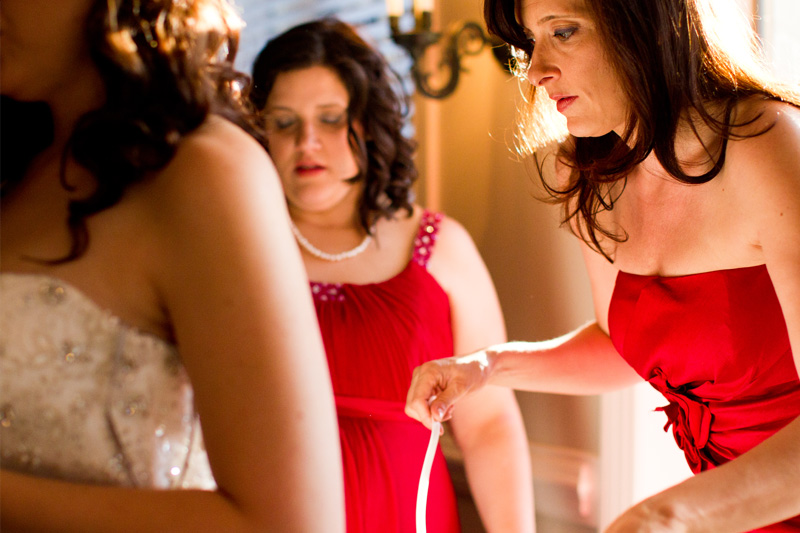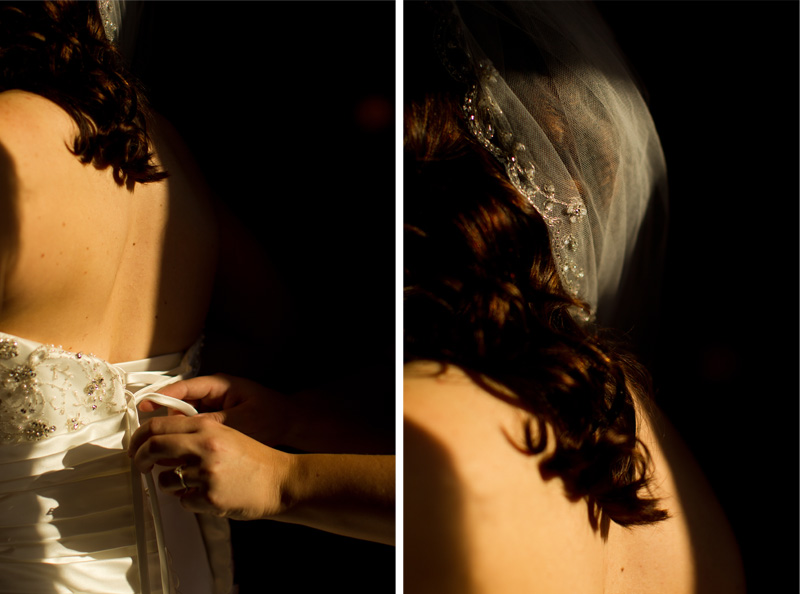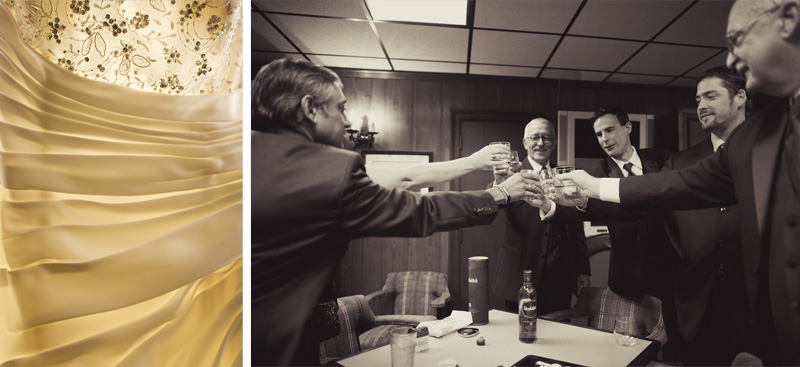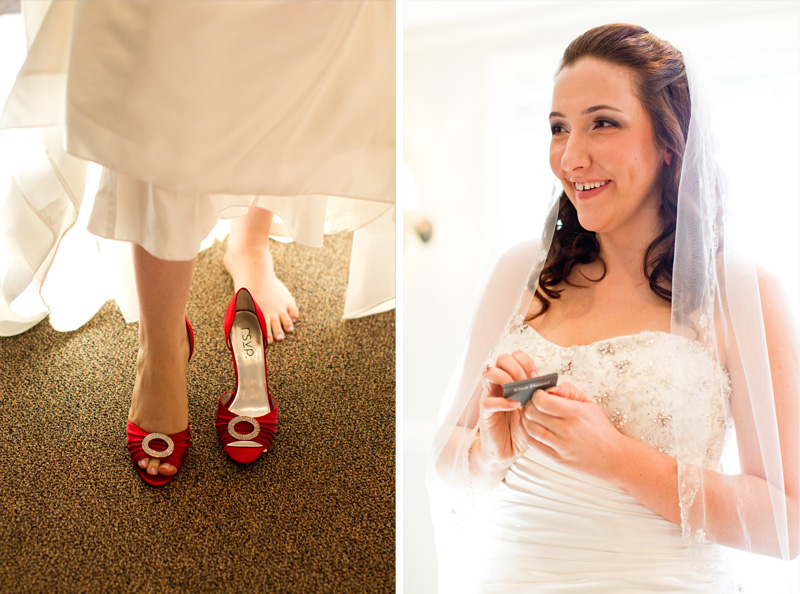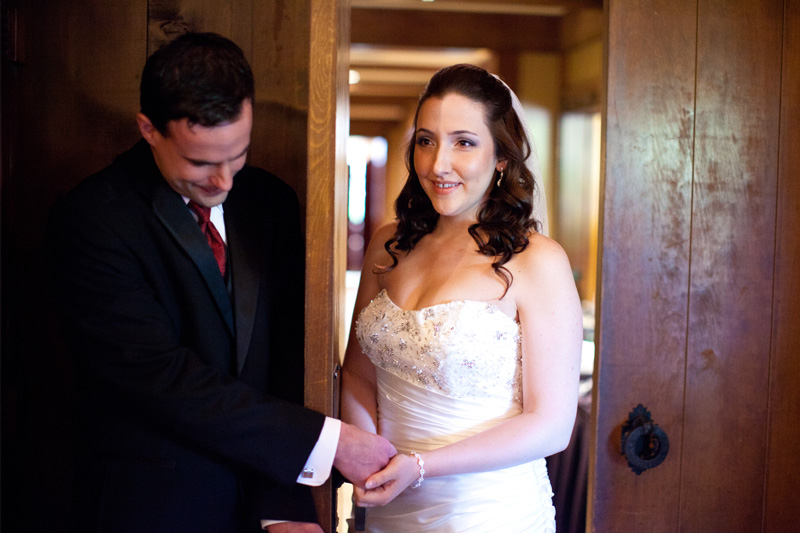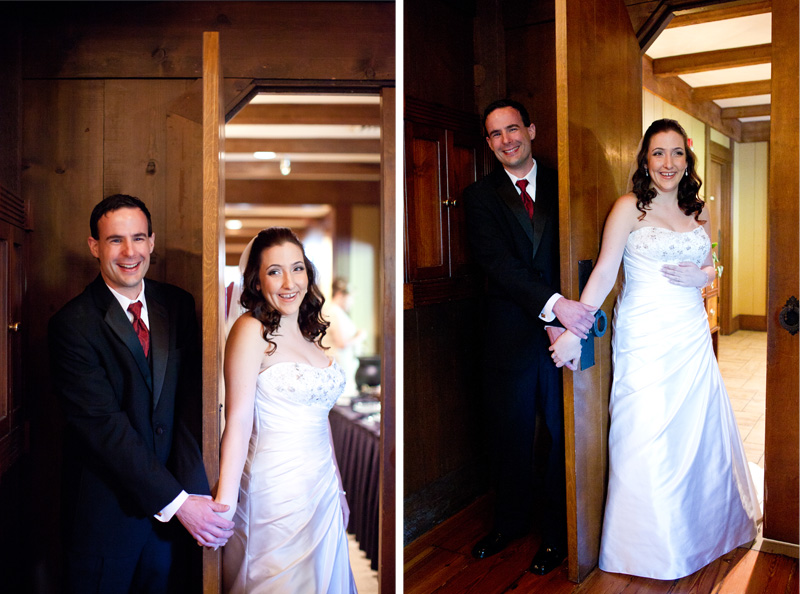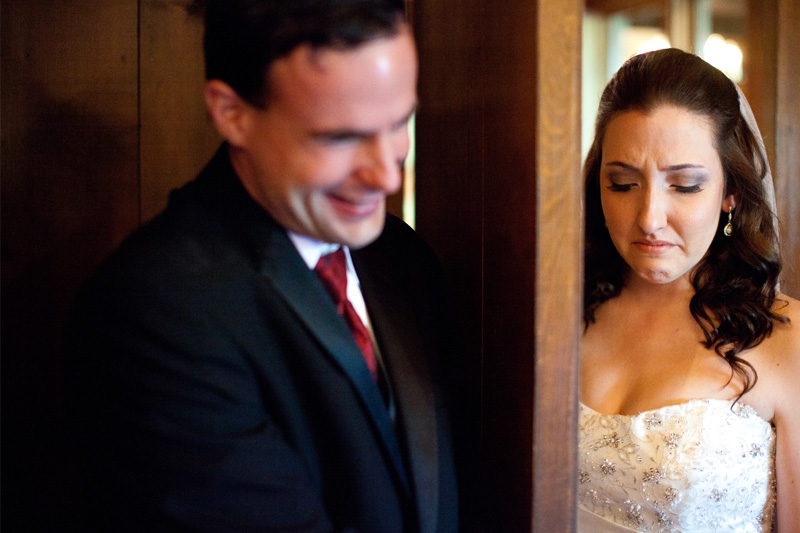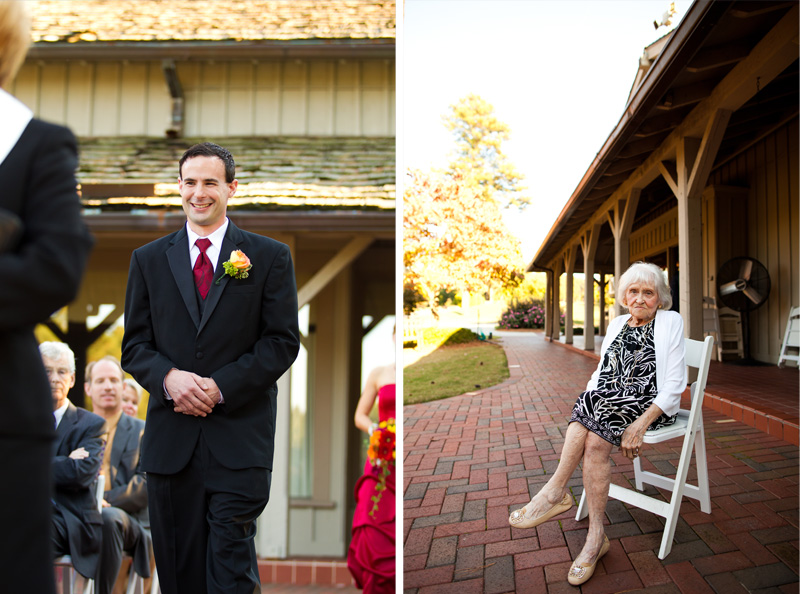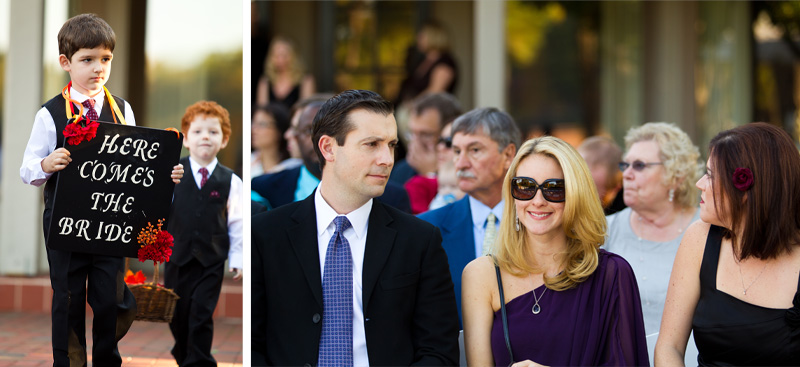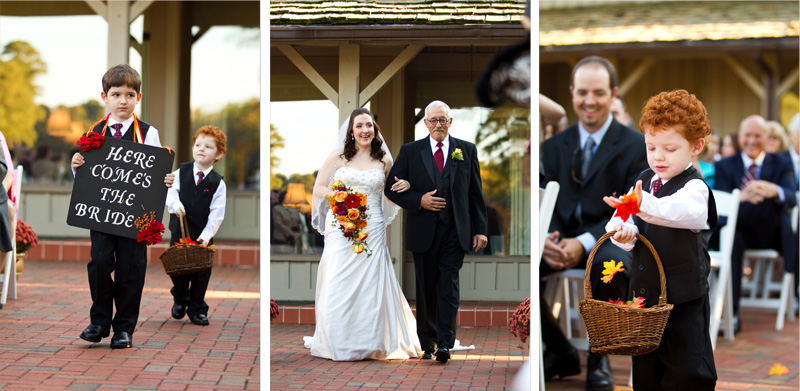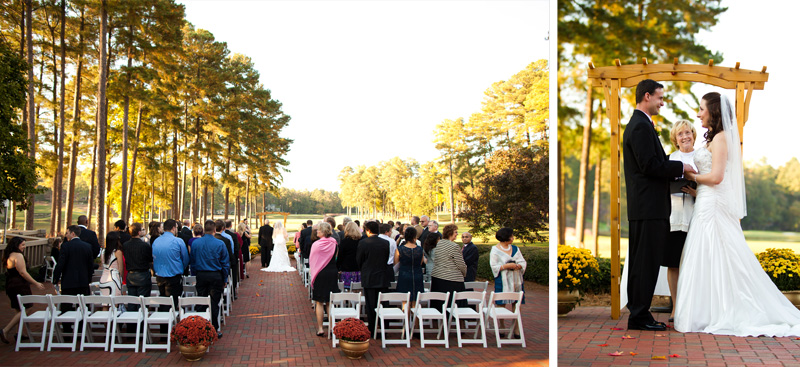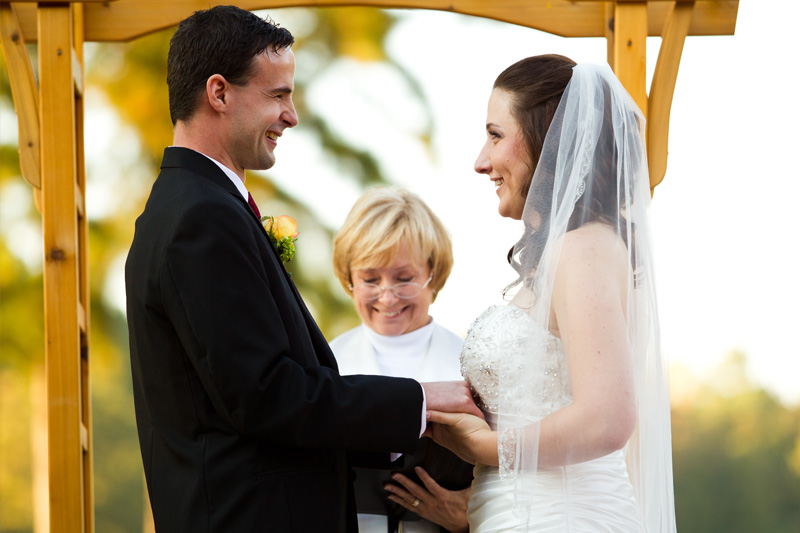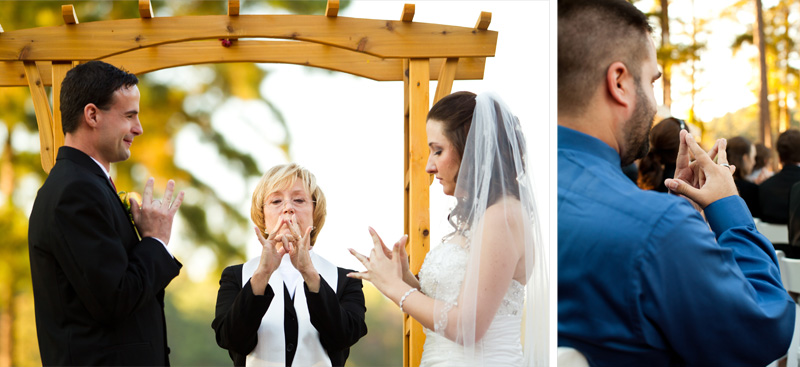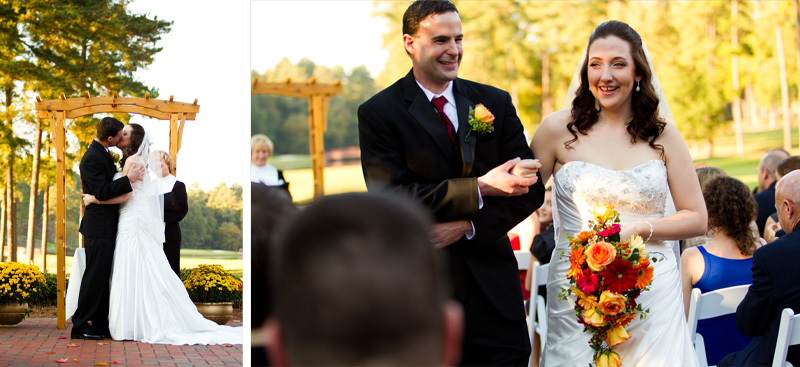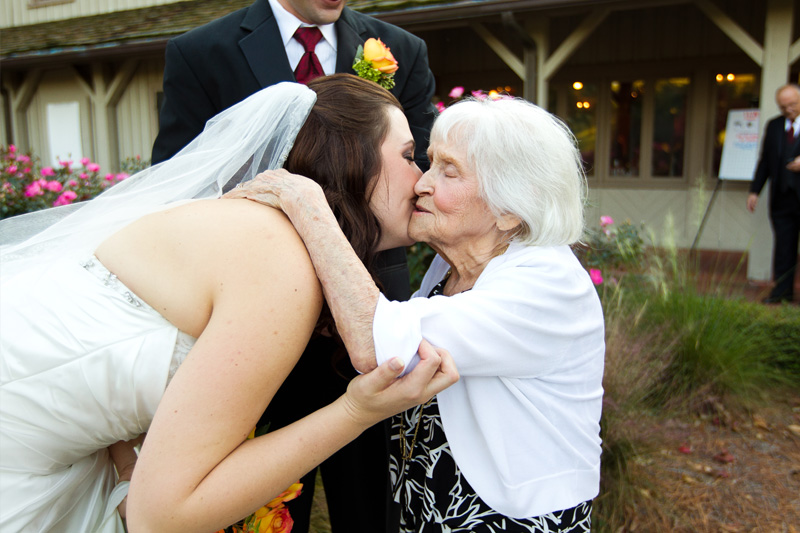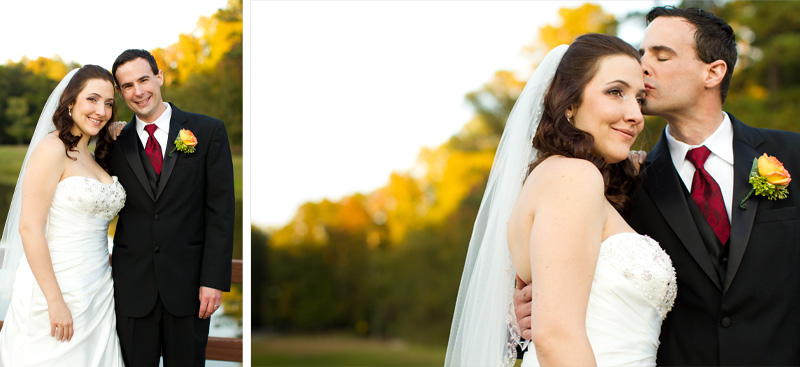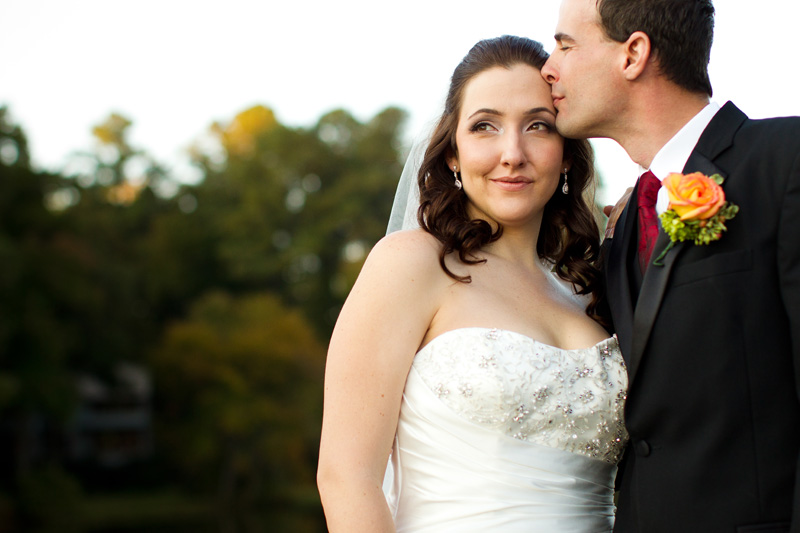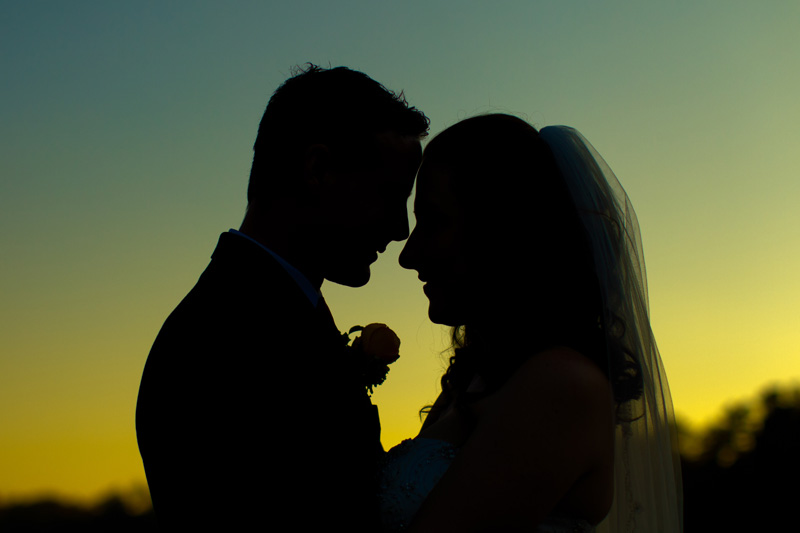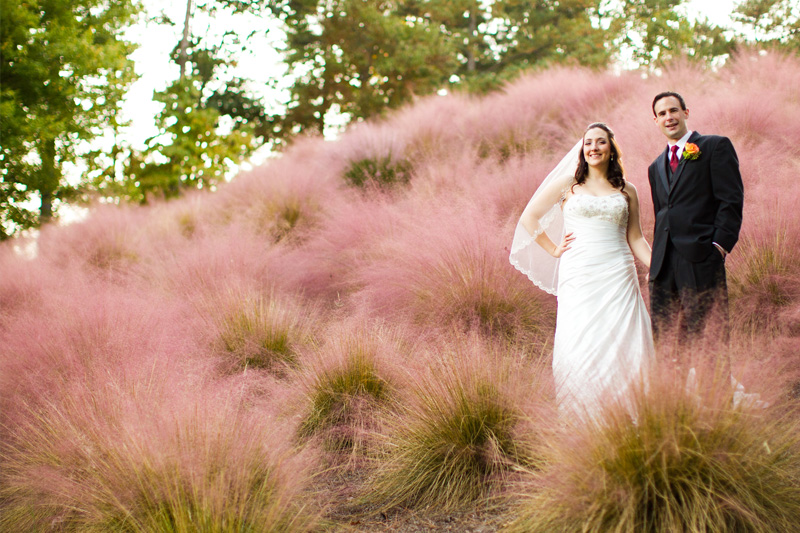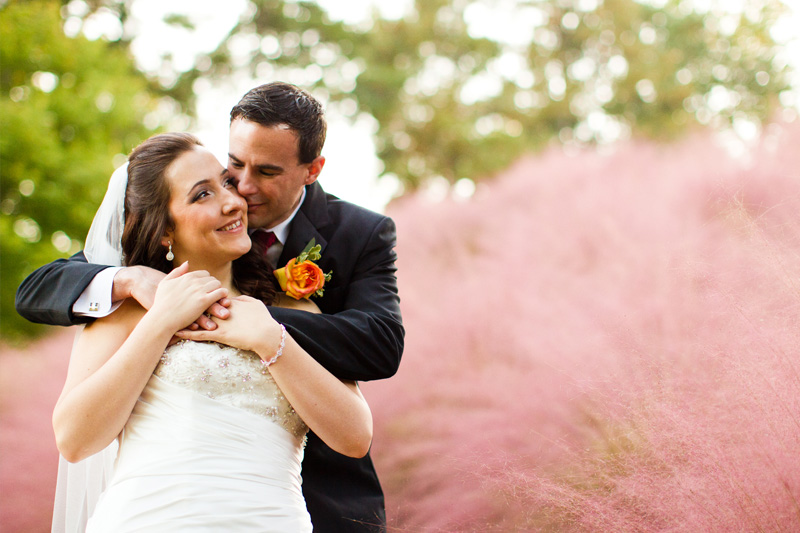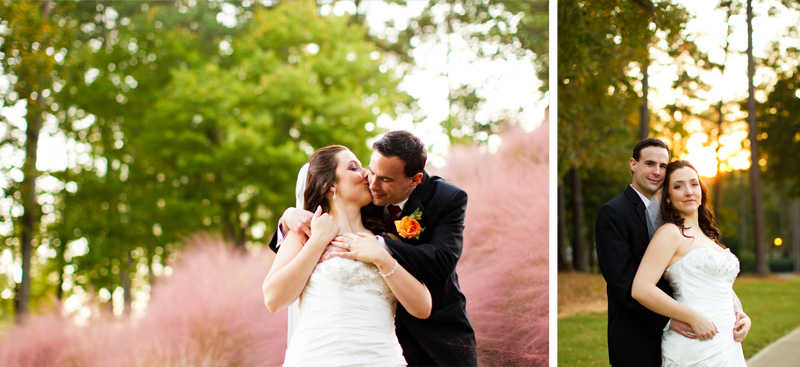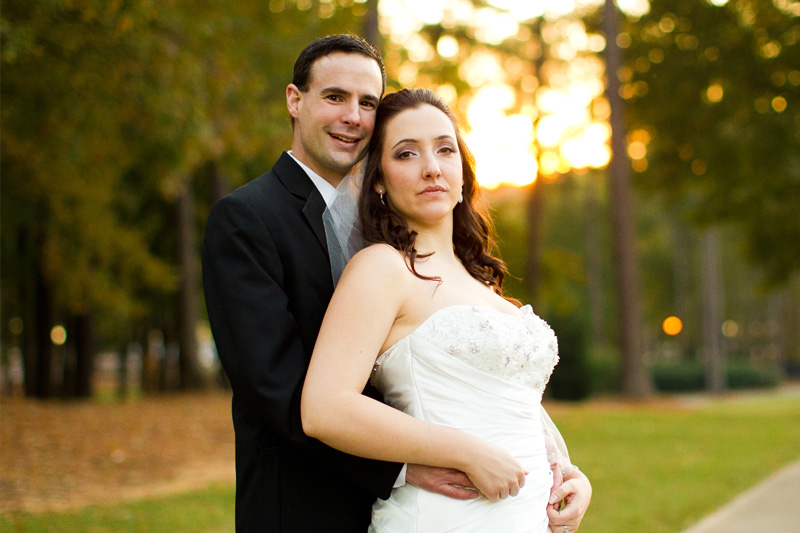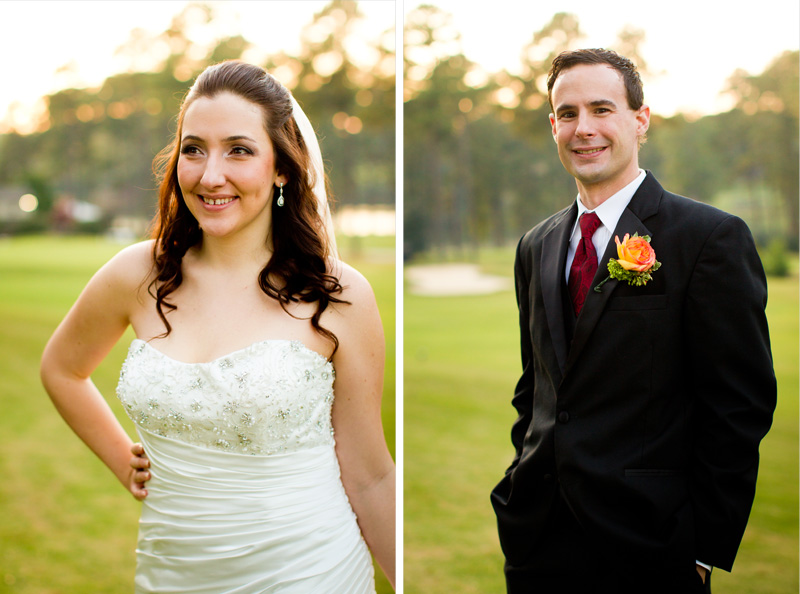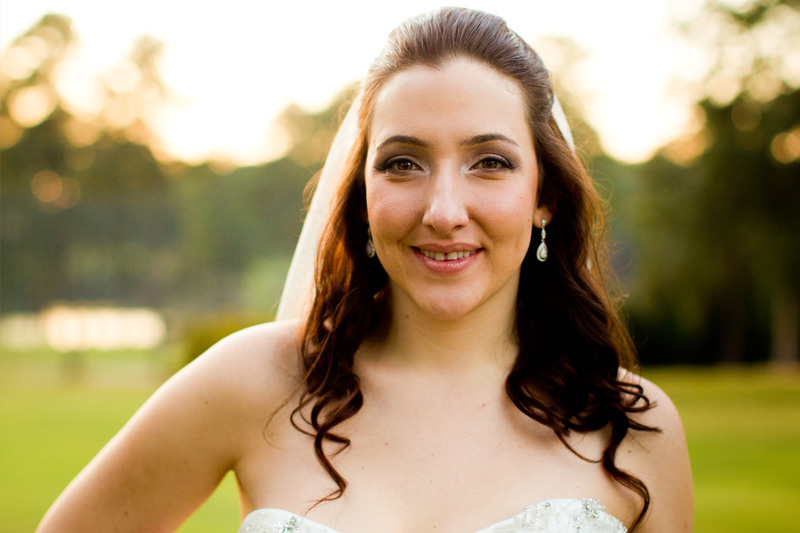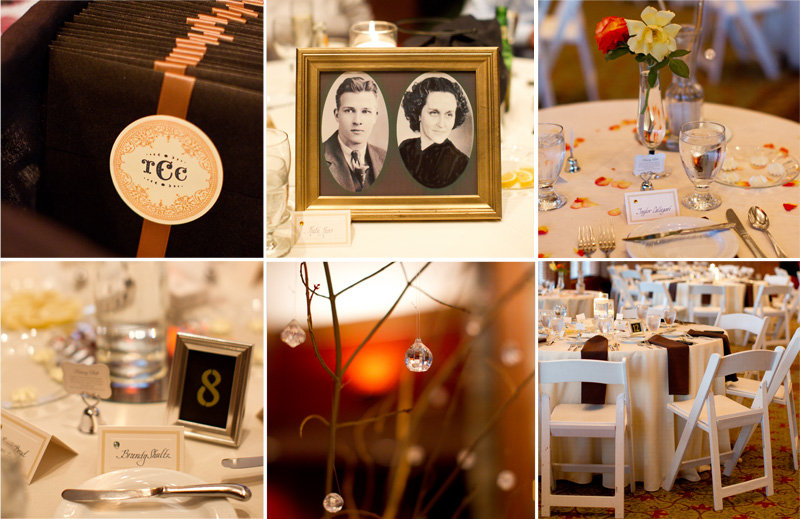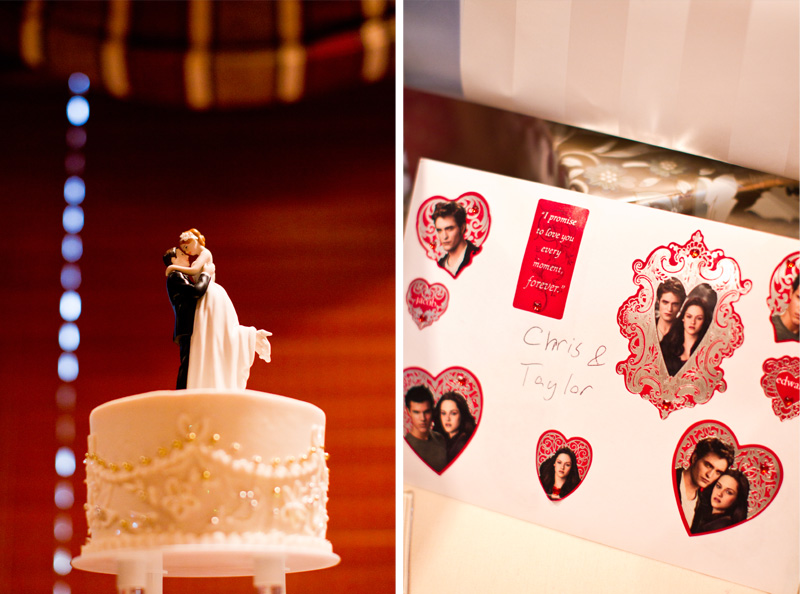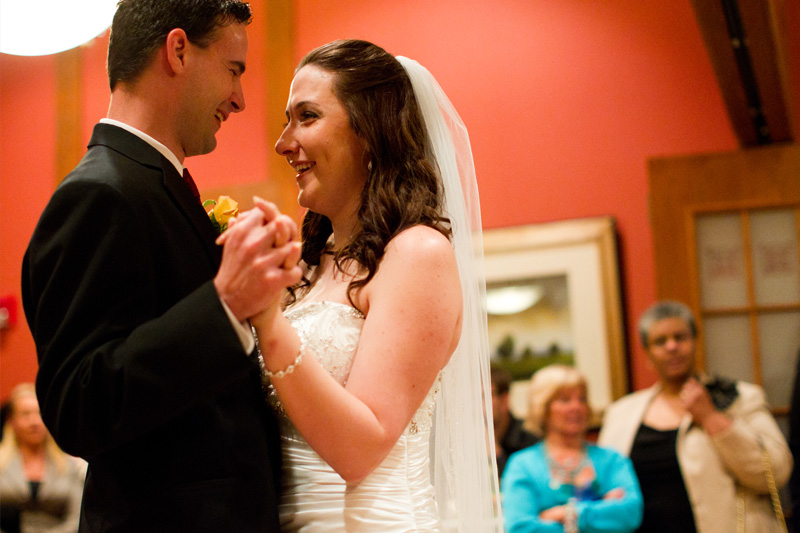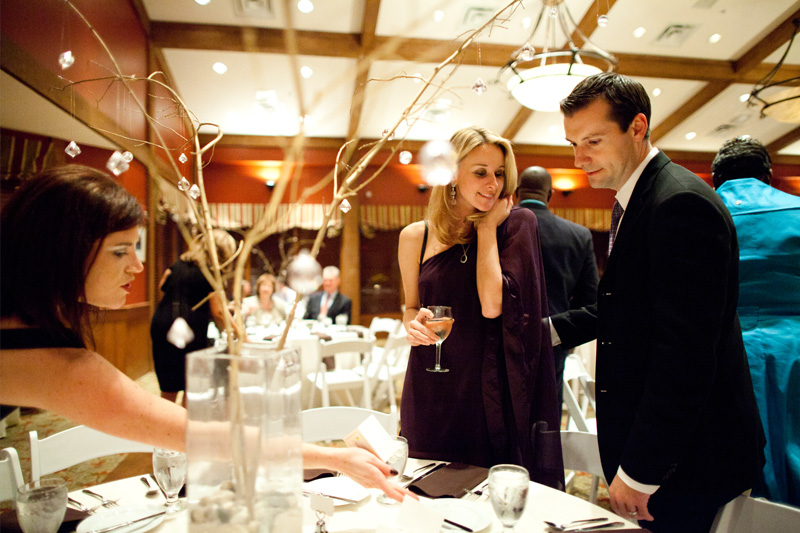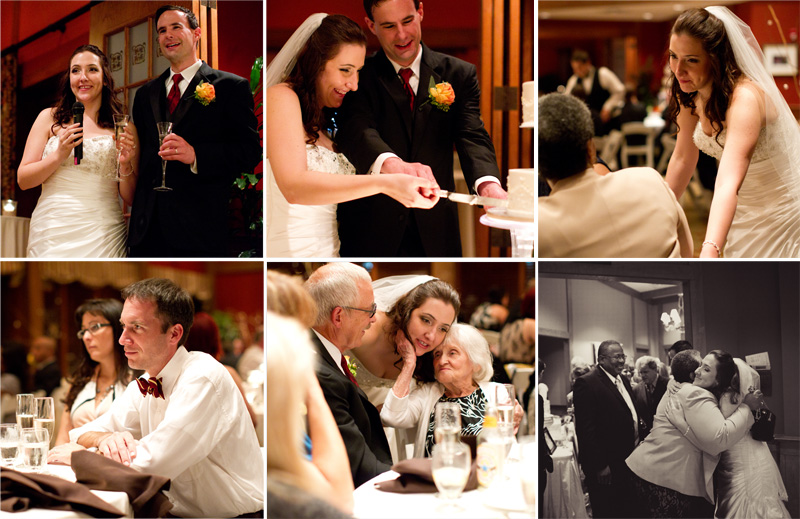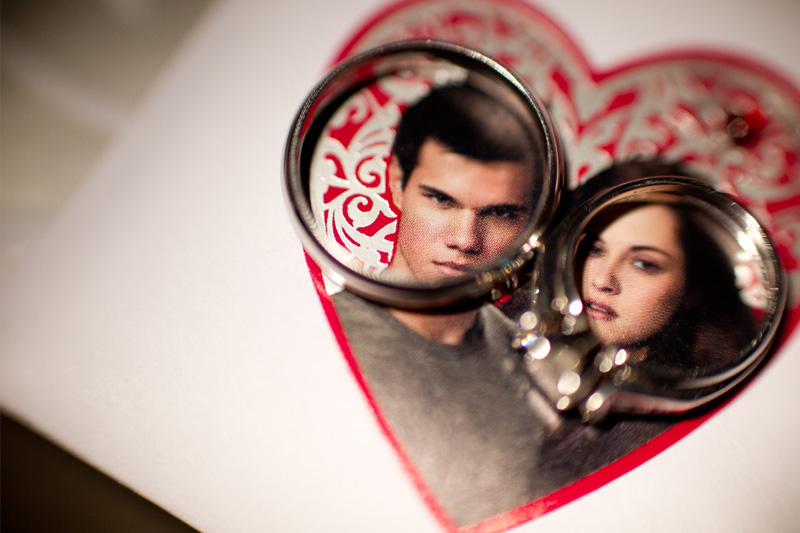 First Dance Song: "Just the Way You Are" – Billy Joel
Bride's Occupation: Administrative Assistant
Groom's Occupation: System Administrator
How You Met: Match.com
Interesting Bride Fact: Taylor is a walking Match.com advertisement. At least five of her peers have tried it. Two have had success!! :)
Interesting Groom Fact: His favorite place in the world is Yosemite!
Honeymoon Destination: Dominican Republic
Date: October 23, 2011
Ceremony and Reception Venue: MacGregor Downs Country Club // Cary, NC
DJ: Elite EJ Services // Corey McLamb
Florist: Every Bloomin' Thing
Cake: Cinda's Creative Cakes
Officiant: Rev. Barbara Lodge
Hair/Makeup: Amber Choplin