Leo is from Florida and Jen is from Illinois but they're both obsessed with downtown Raleigh. This is pretty apparent from Leo's popular blog on the city's growth and planning, The Raleigh Connoisseur, and from their constant Twitter streams showing pictures of them out and about in various downtown locations promoting local events and giving suggestions to the city on better ways for Raleigh to grow. And now their obsession with city planning has worked its way into their own wedding. :)
They were engaged in Nash Square downtown, so they decided to hold their wedding there in a beautiful outdoor ceremony with only one small fire engine mishap. ;) Their wedding reception was held at Cobblestone Hall where all of the table names were local streets and the placecards were attached to postcards with a vintage photo of downtown Raleigh. Acorns were appropriately hanging out to identify us as the City of Oaks. :) It was, I think, one of the most couple-appropriate-themes we've seen… a theme that was really right for them and a theme that really said a lot about them as a couple. They really love it here and are trying to make Raleigh the best it can be… even spending their honeymoon in Boston essentially researching the city for inspiration. :)
Now. I'm really happy for all the weddings this year so far. And Imma let you finish. But Jen and Leo had one of the best wedding receptions of all time! For real, though. Not only were they our first couple to play both the Beastie Boys and "I'm on a Boat", but 50% of the guests had cloth napkins tied to their heads. Normally, we eat dinner and eventually the party slowly starts with toasts and some people start dancing, but while I was eating, Jen came up to me and said, "I am so sorry, but I think we're going to have to start the toasts early. We really can't hold them off any longer." These people wanted to party. Now. And party they did. And it was amazing. Also, yes, that couple that you're seeing in the background is actually familiar to you… it's our very own Becky+Jake reunion!… complete with excessive pictures of their mutual friend Andy, just like last time. Congratulations, Jen and Leo! We had a fantastic time and we'll be seeing you around downtown!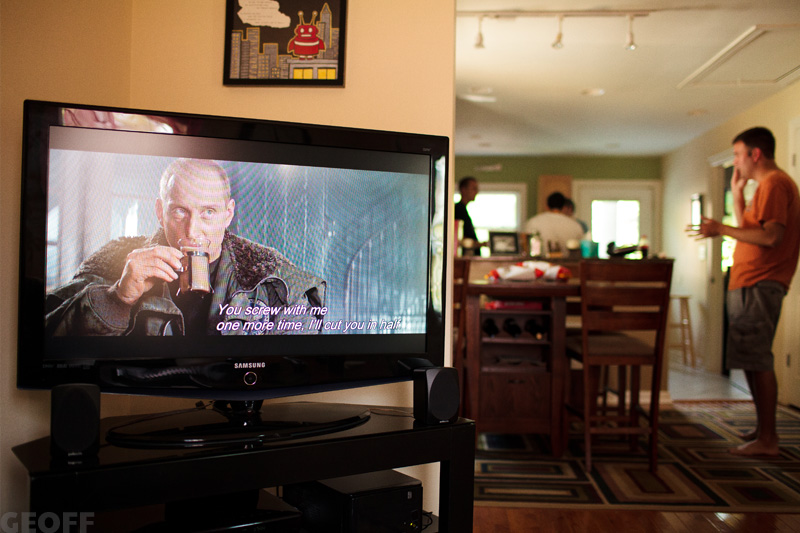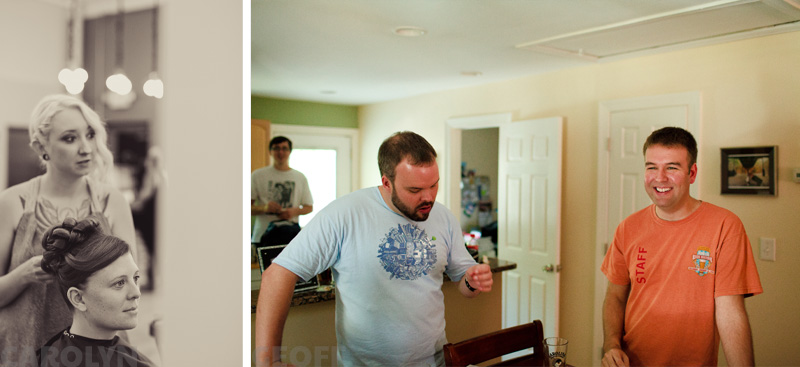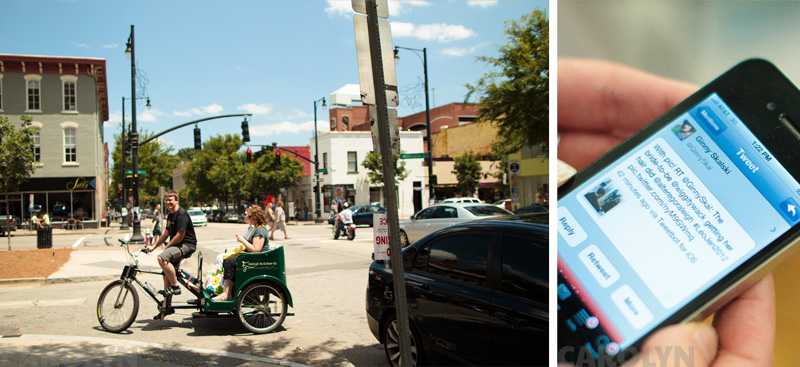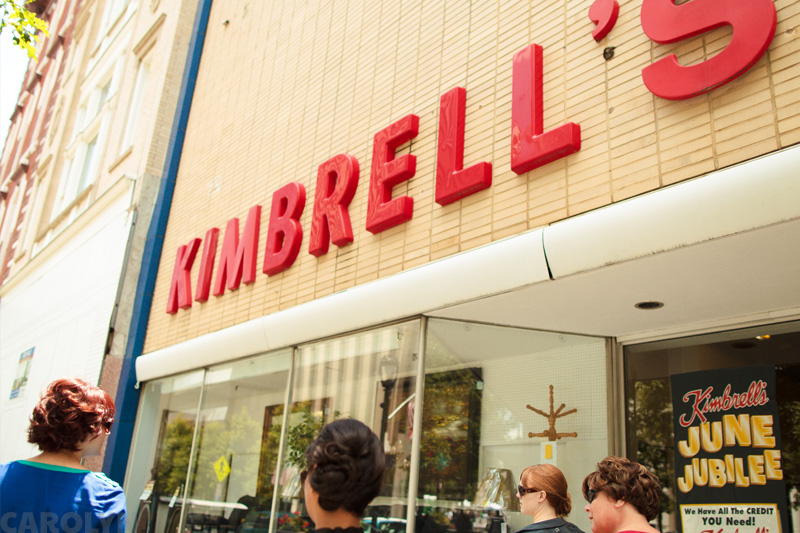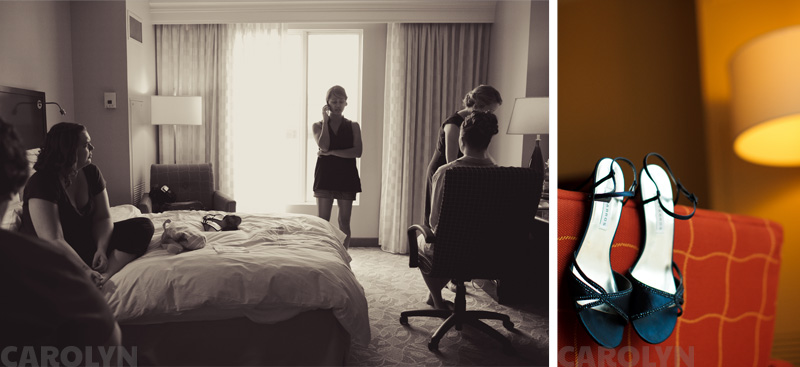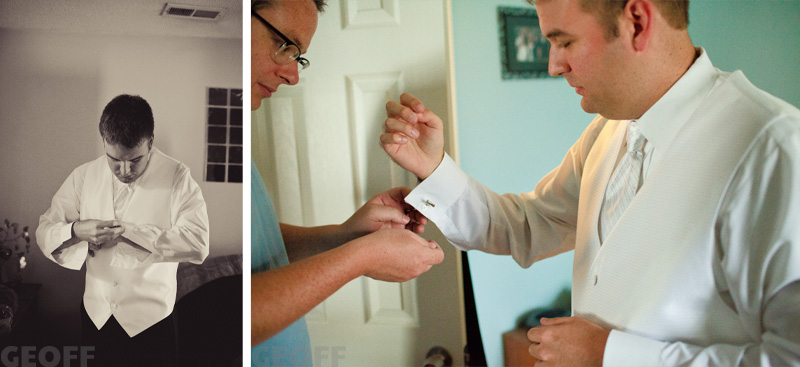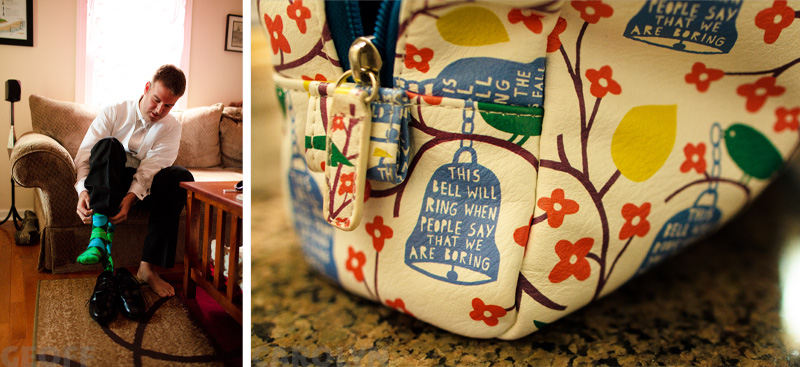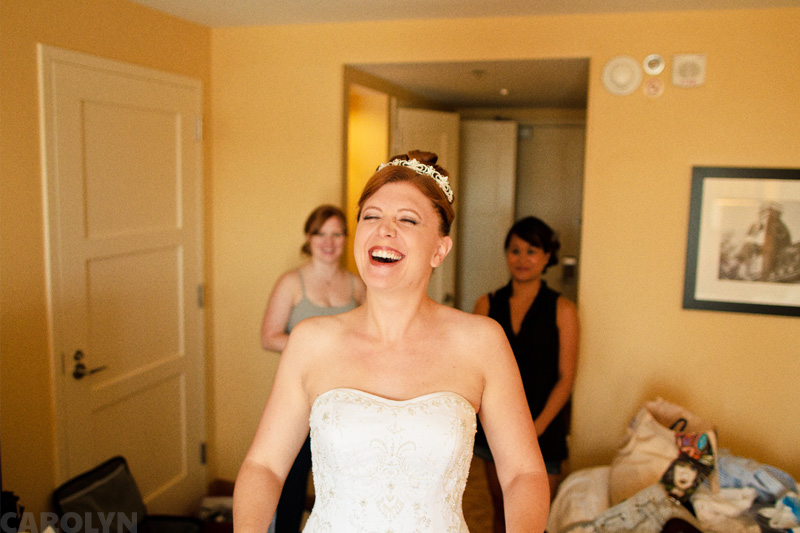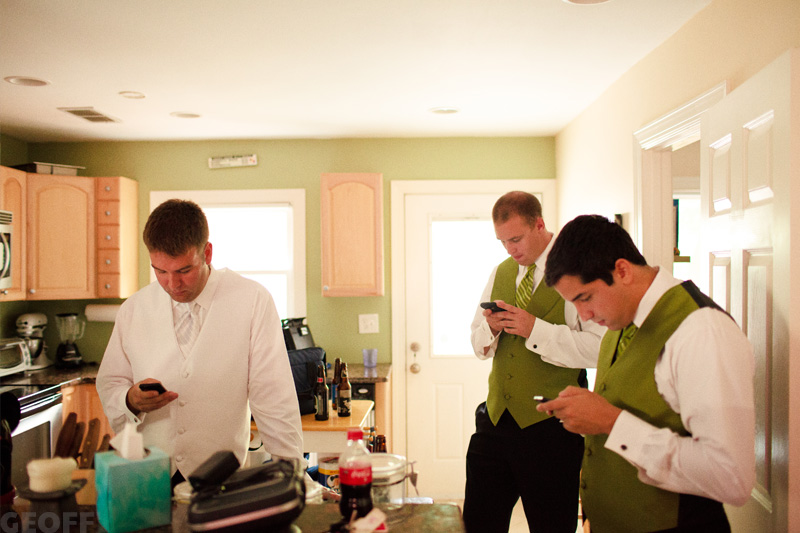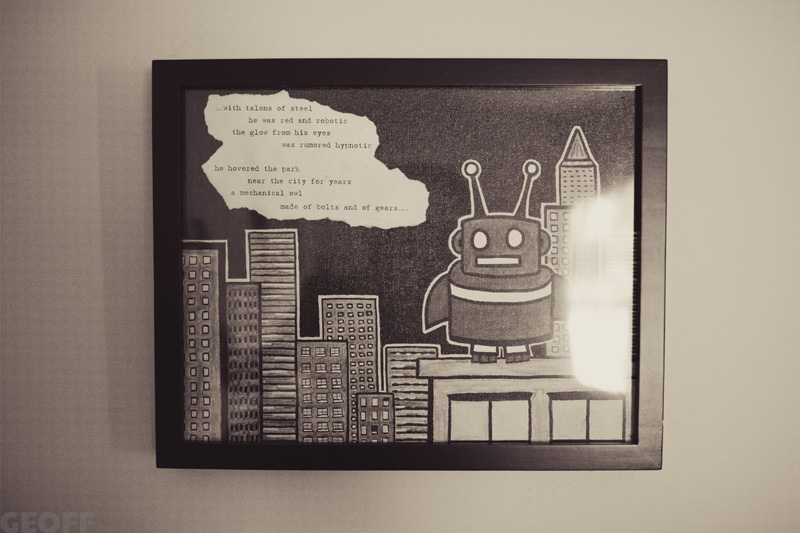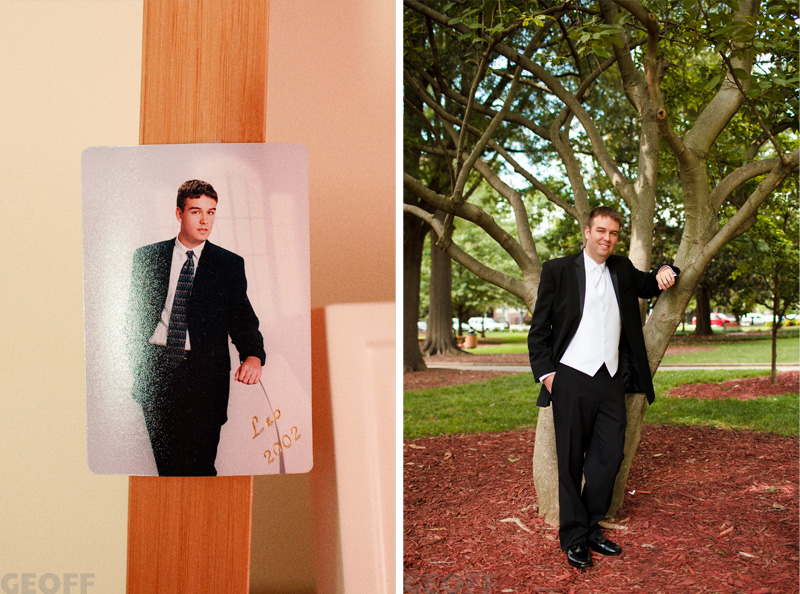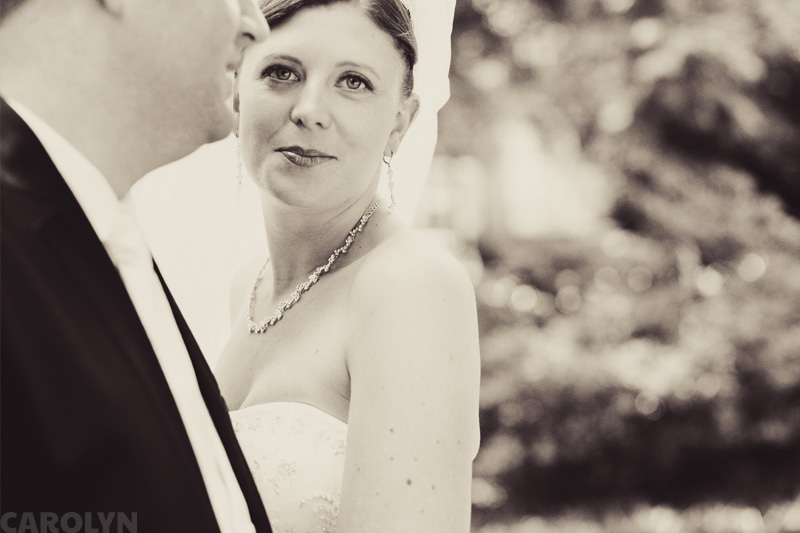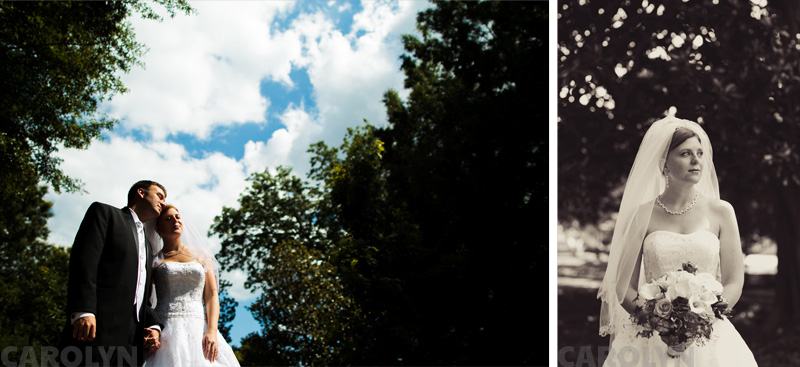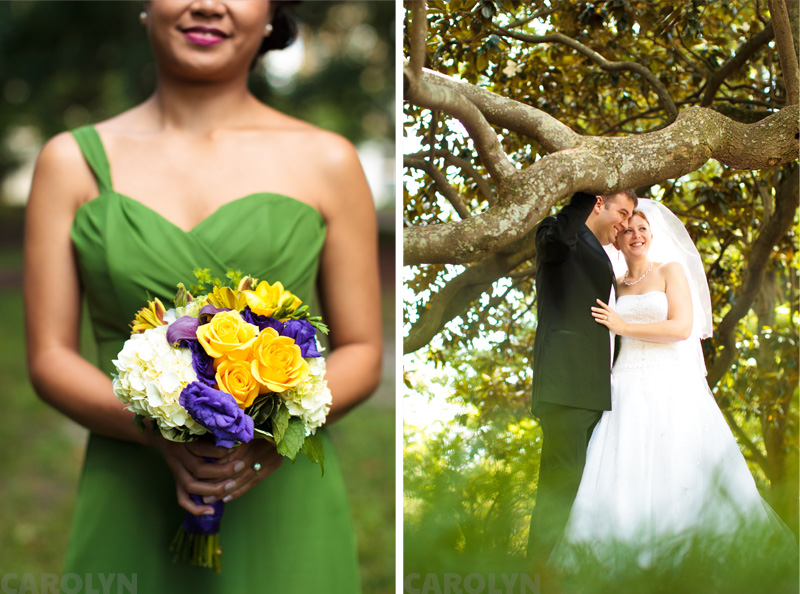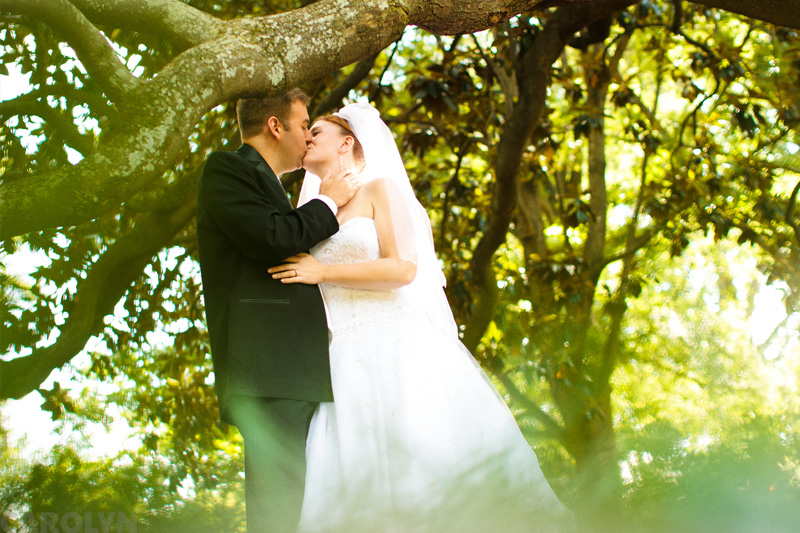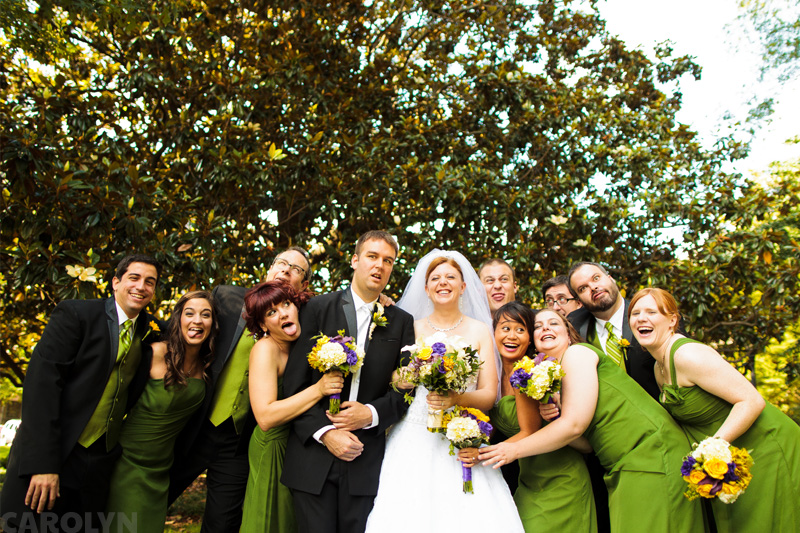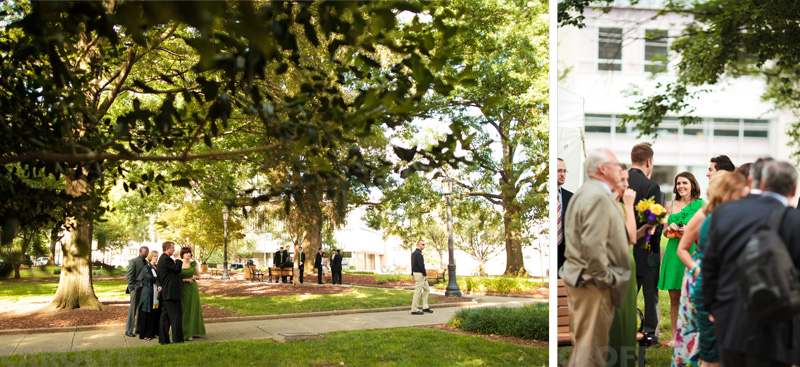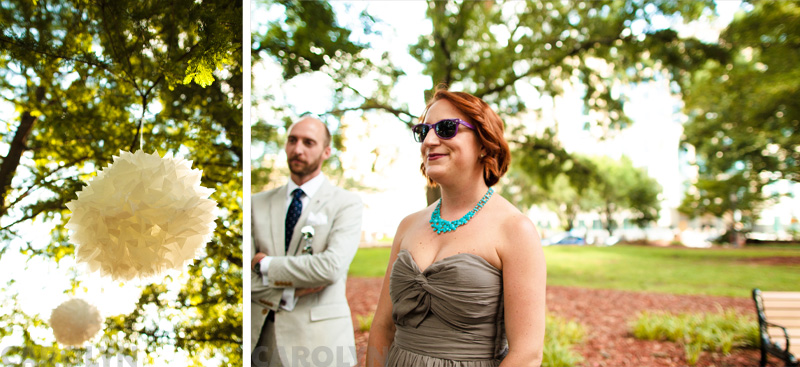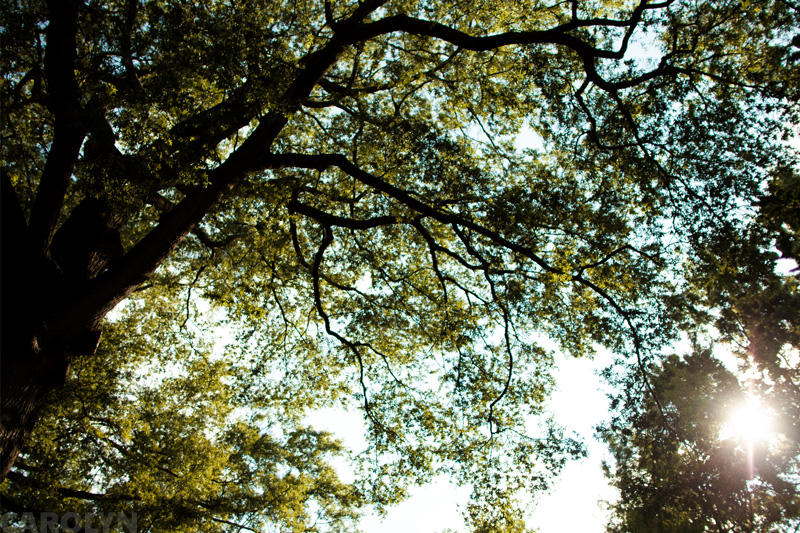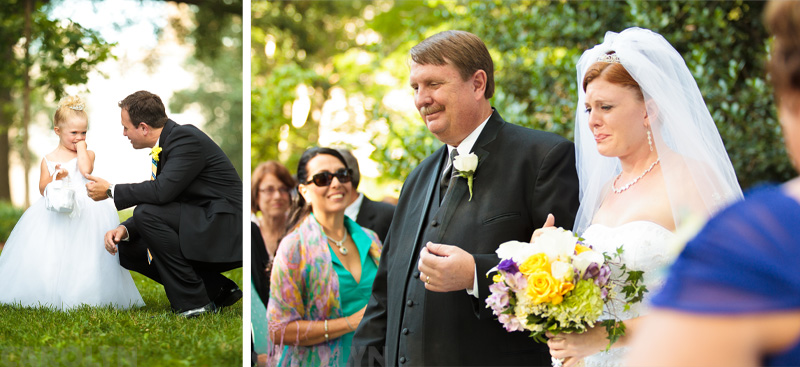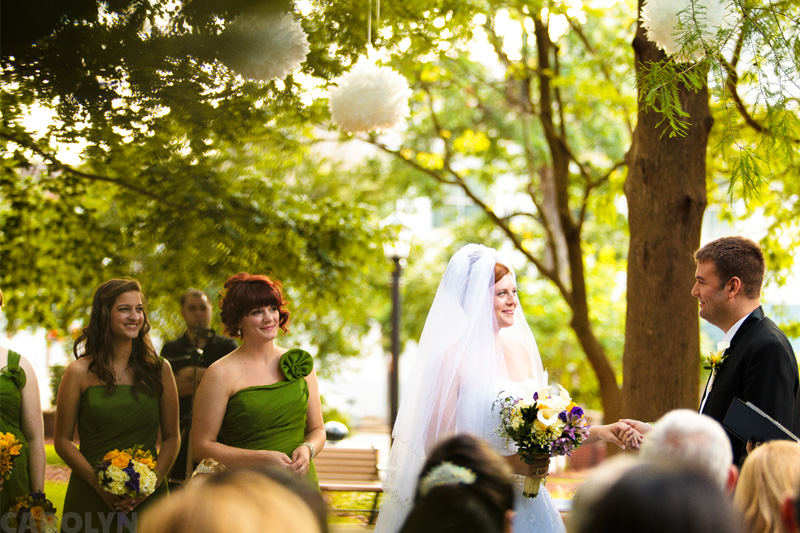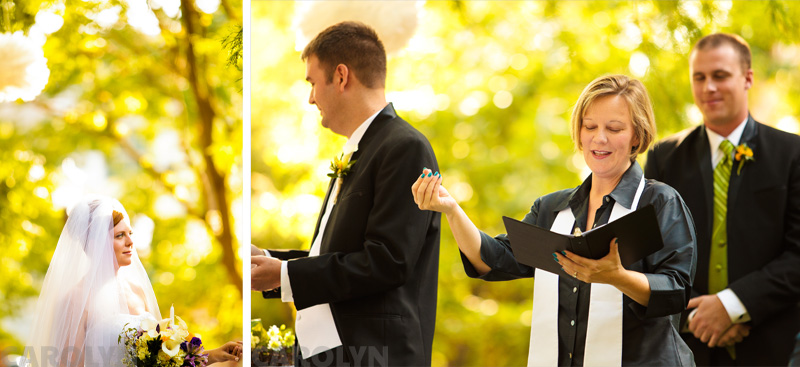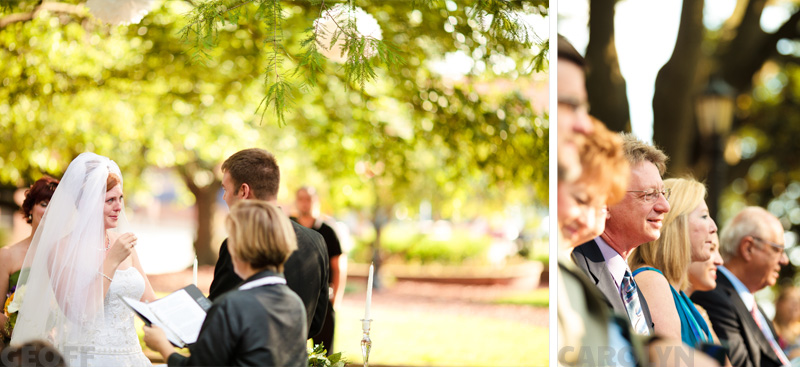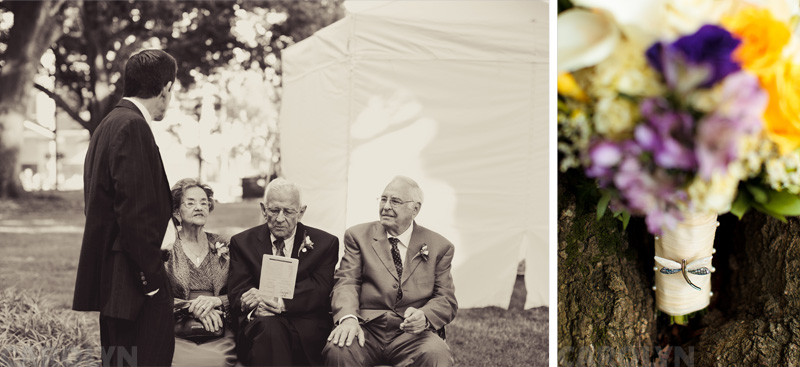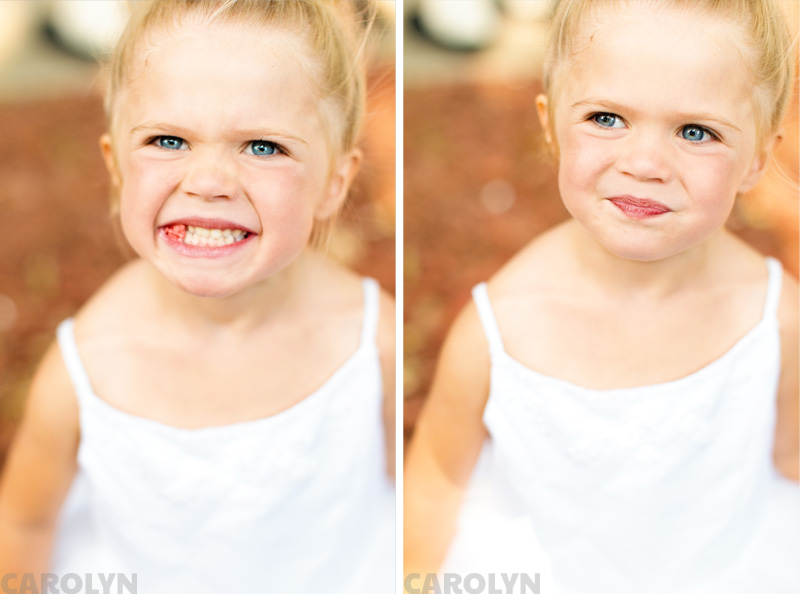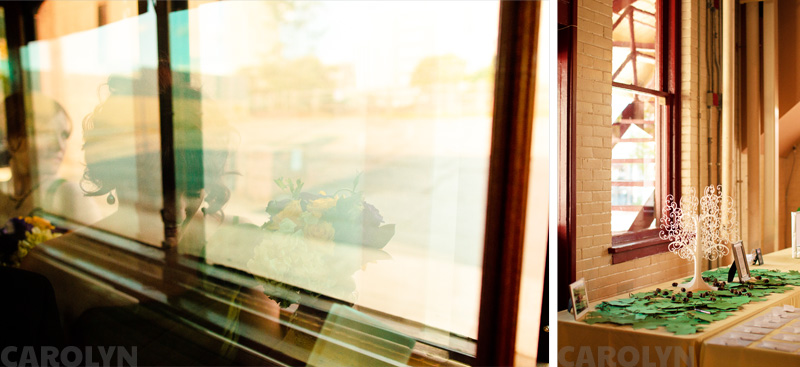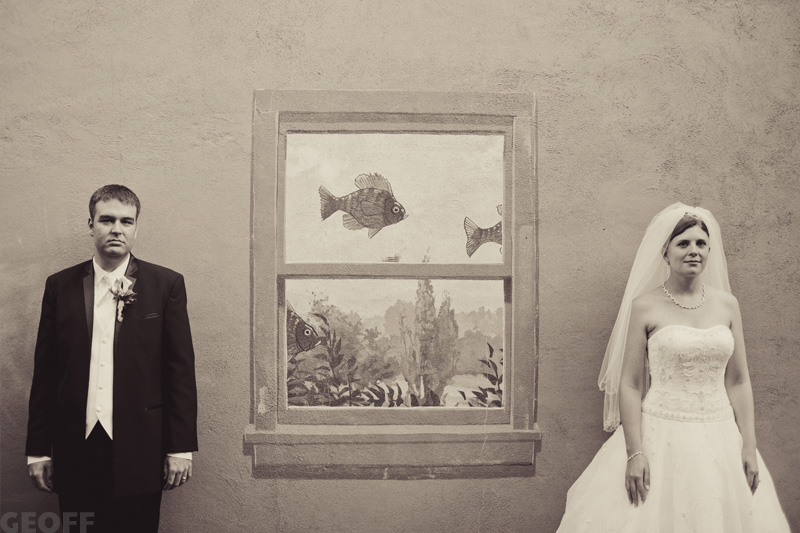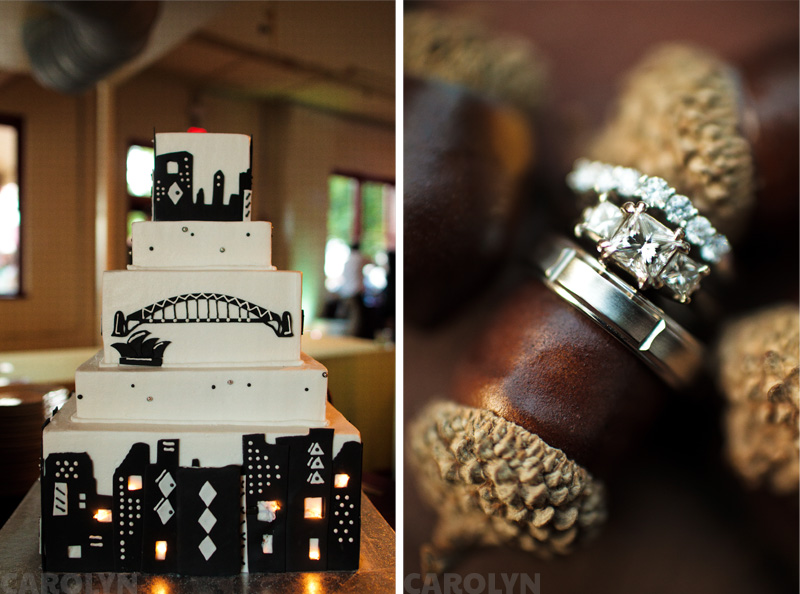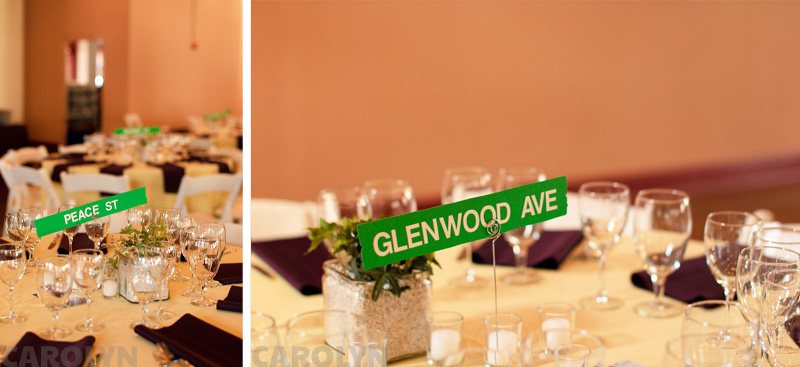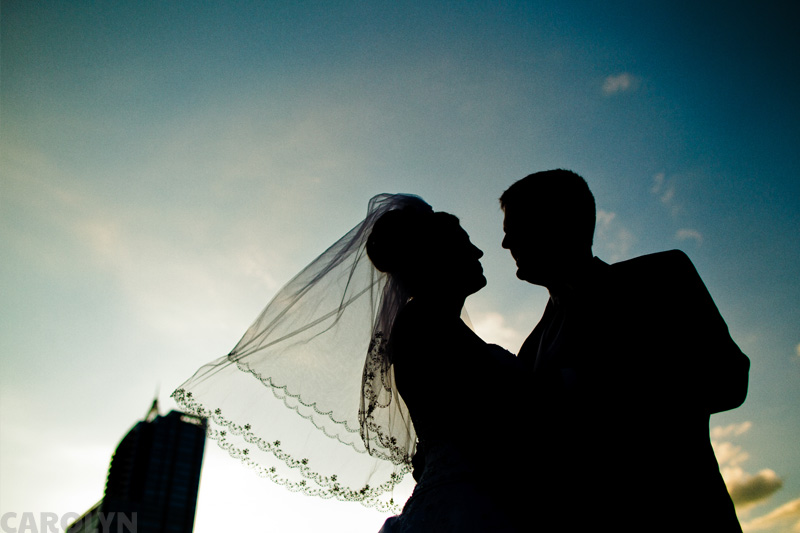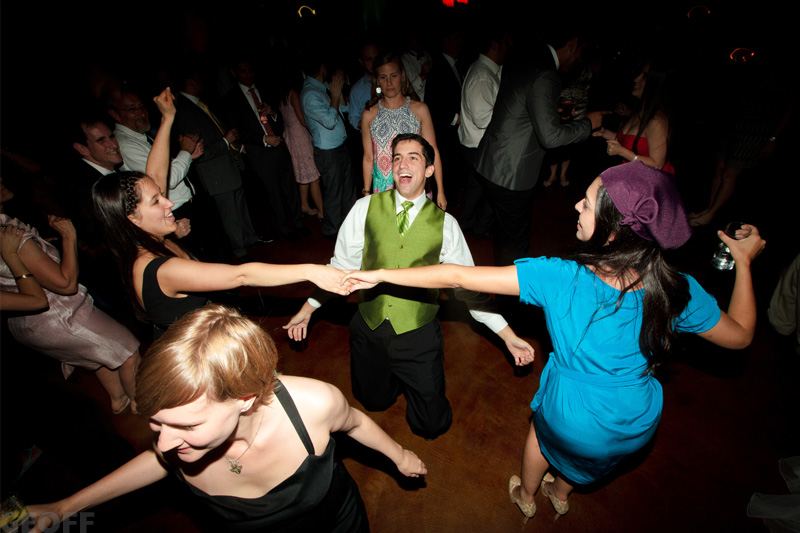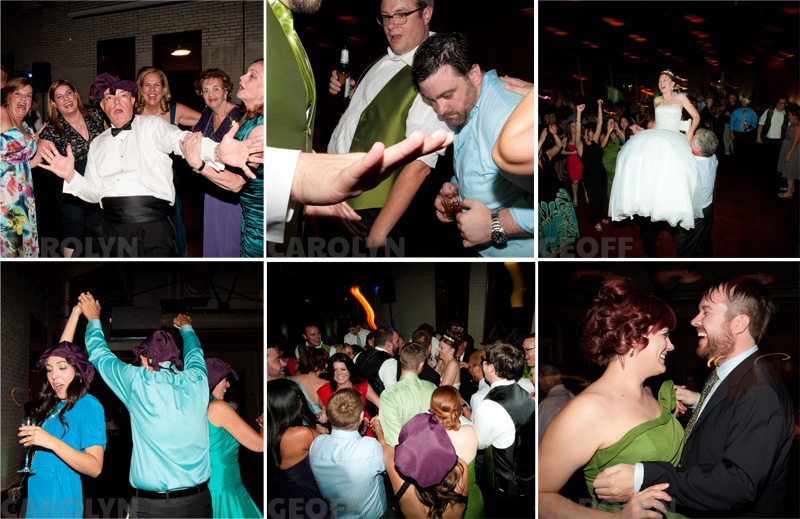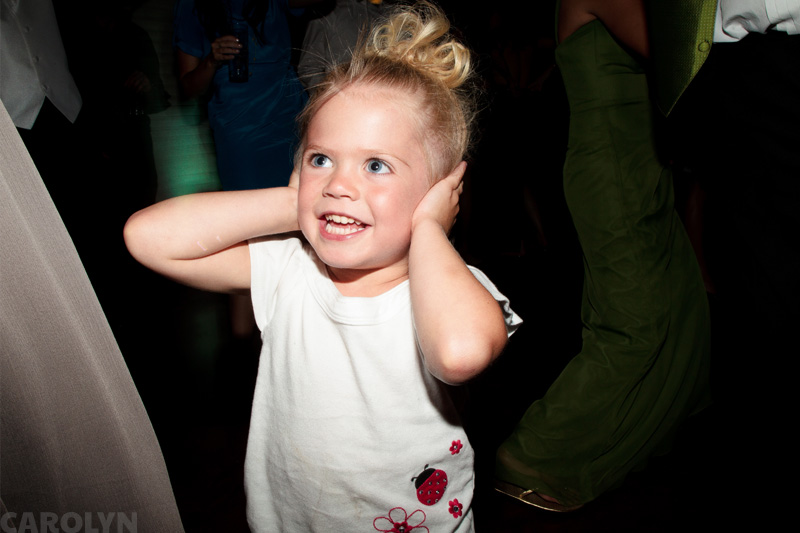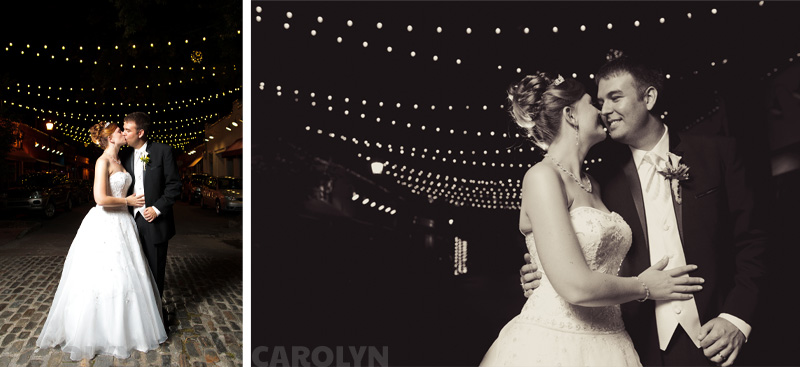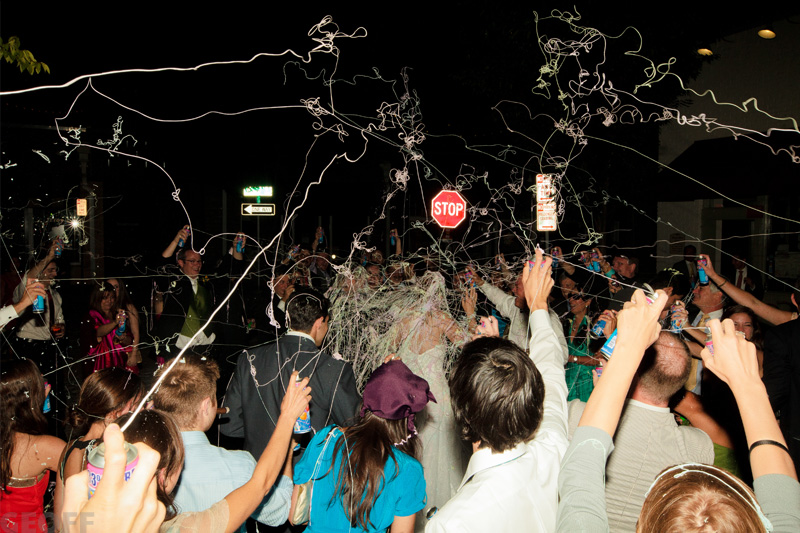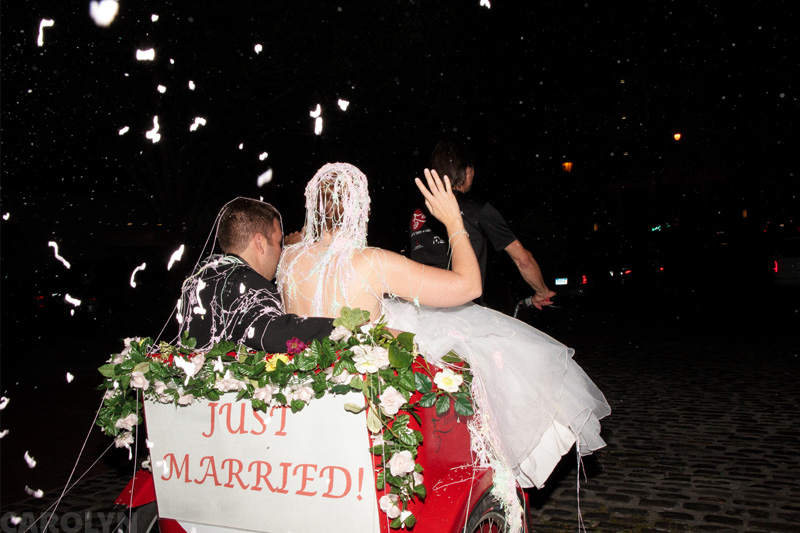 First Dance: "A Wink and a Smile" – Harry Connick Jr.
Bride's Occupation: Writer/Editor – Owner of the Final Drafts
Groom's Occupation: Engineer
How You Met: Jennifer's best friend Ginny introduced the pair on St. Patrick's Day 2008. Months later, they became friends. And several months after that, Leo just had to knnow if Jen felt the same way he did. He asked her out on a date in March 2009.
Interesting Bride Fact: Jennifer is co-author of a book on organizing and also works as a professional organizer. (Interesting couple fact: We went to Australia in 2011.)
Interesting Groom Fact: Leo writes a blog about downtown Raleigh. The Raleigh Connoisseur can be found at dtraleigh.com.
Honeymoon Destination: Boston and Northeastern US
Date: June 2, 2012
Ceremony Venue: Nash Square Park // Raleigh, NC
Reception Venue: Cobblestone Hall // Raleigh, NC
Officiant: Rev. Jennifer Holder
DJ: Island Sound // Frank Hagan
Musicians: Blue Sands Music
Florist: Fallons Flowers
Cake: Cinda's Creative Cakes
Caterer: Ladyfingers Catering
Hair: Alter Ego // Raleigh, NC
Makeup: Ginger Mullins
Videographer: Events in a Box // Chantel Smith