This was a fabulous wedding. I knew it from the minute I saw the llamas. And Meggie and Tanner, of course. This was one of our Skype consultation weddings and we couldn't have been happier to meet the wonderful pair in person. They were living in two different states at the time of the consult… and then we've come to realize that together both of them (and their friends) have probably lived in about all 50 states between them. I'd need some sort of large map with lots of strings and pushpins to adequately explain the states and all of the relationships involved, but you'll just have to trust me that there's been a lot. I do know that Meggie was born in Texas and Tanner was born in Kansas and that they both live in Minnesota now, but in between there was Florida and California and North Carolina and several other places that I lost track of quite quickly. But the good news is that they were engaged in Asheville and wanted to have their wedding in the North Carolina mountains, so luckily for us they picked the fantastically amazing wedding venue that is the Hawkesdene House and hired us to photograph it. Yesss! The wedding was in the Smoky Mountains (very close to the Tennessee border) and was awesome.
There was a venue cat (the best type of cat) named Polar and these giant fluffy dogs that lived down the street on the appropriately named Bear Dog Drive. There were llamas and mountains and adorable flower girls and lots of grasshoppers that were attacking Meggie's dress during most of the portraits. There was an outdoor ceremony by a gorgeous stream and in lieu of traditional wedding venues, Meggie and Tanner bought a cow as part of a program that donates cows to villages to support themselves via the milk and cheese, etc. The venue had a gator (think large, 4-wheel drive golf cart) and hiked Meggie, Tanner, and myself up to the top of the mountain in one of the most treacherous transportation adventures I've ever had (worth it!). All in all, it was super awesome, and it was great seeing Meggie and Tanner so adorably in love in one of the prettiest settings on Earth. (P.S. My promise to blog 50 pictures for weddings has clearly gone out the window as of lately… I seriously have no culling self-control).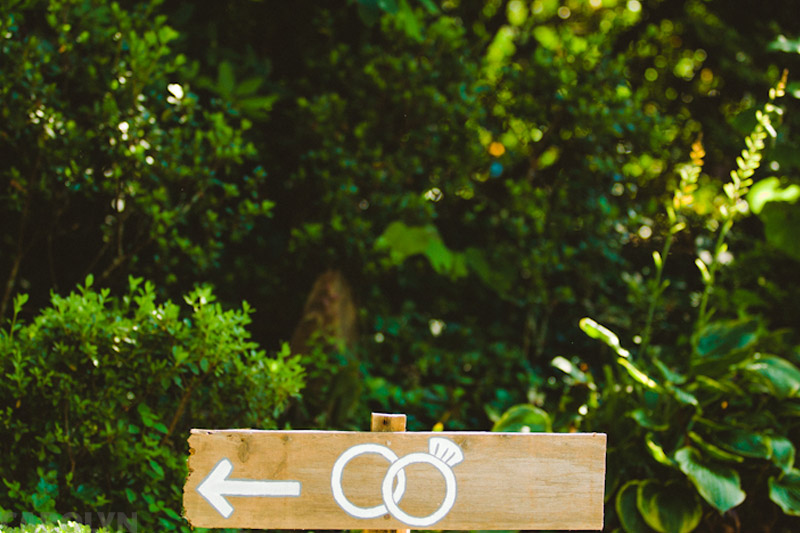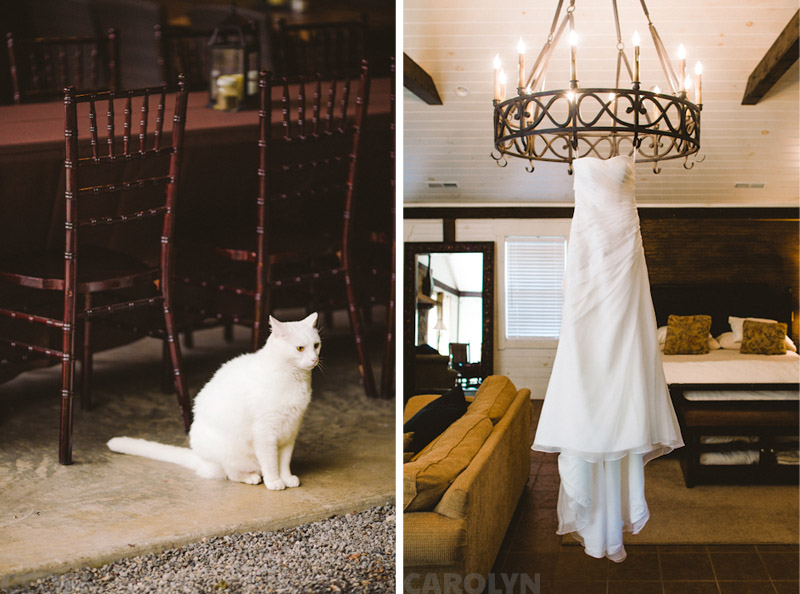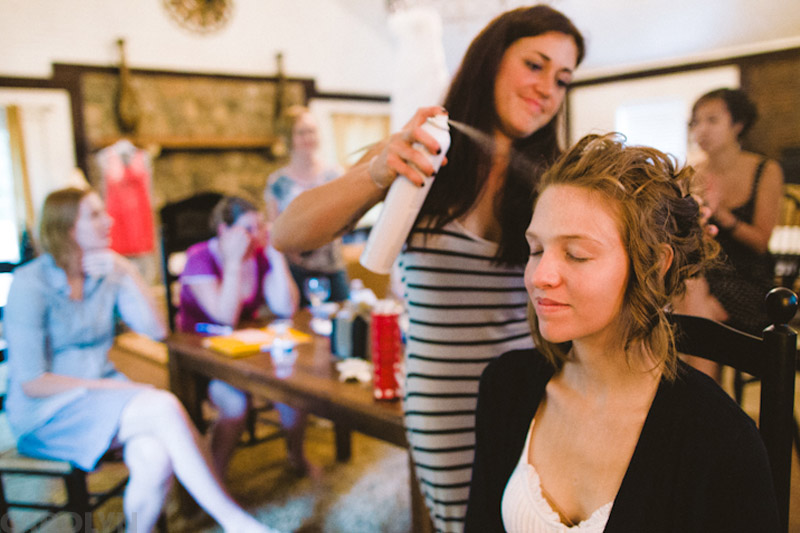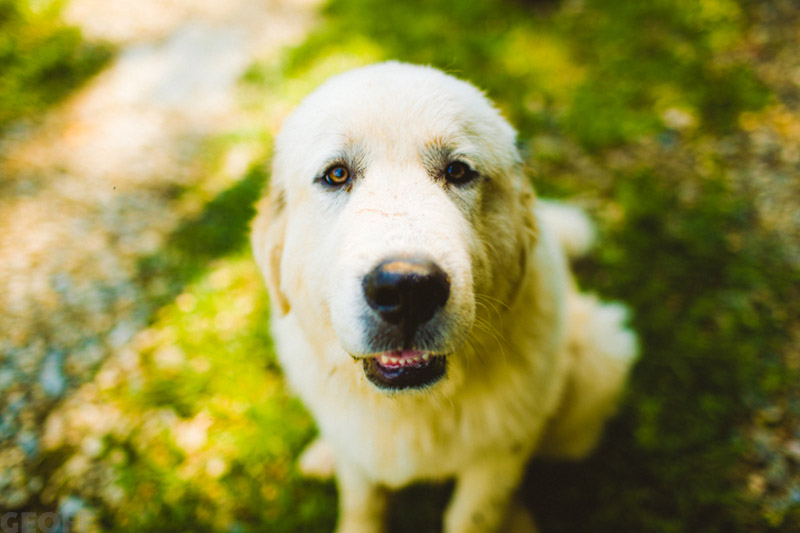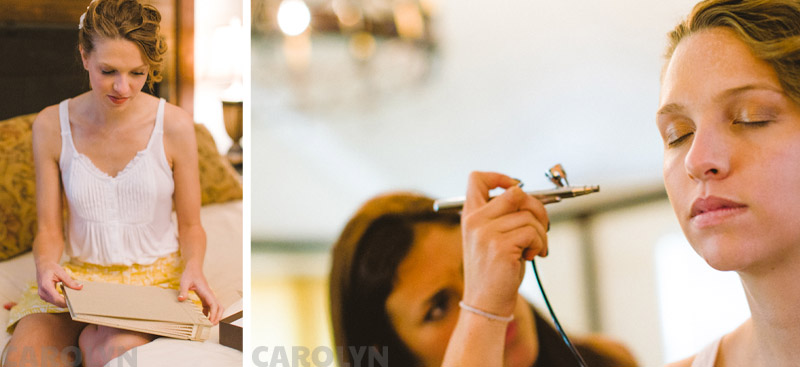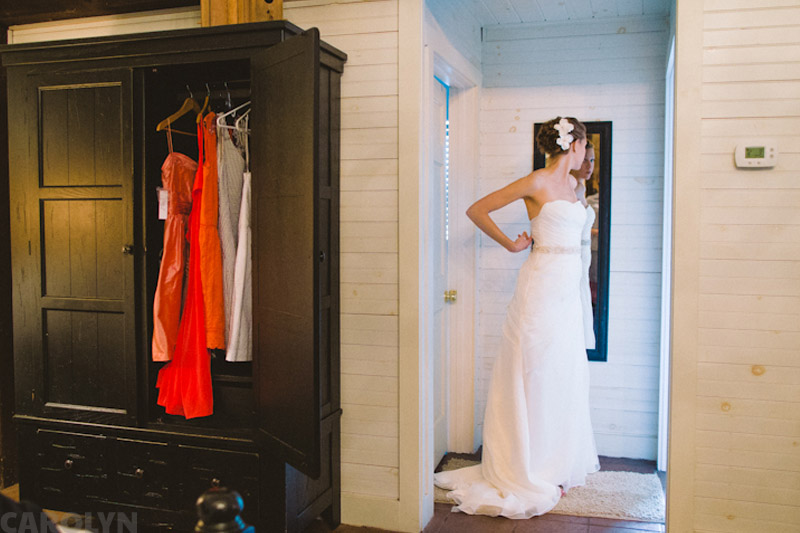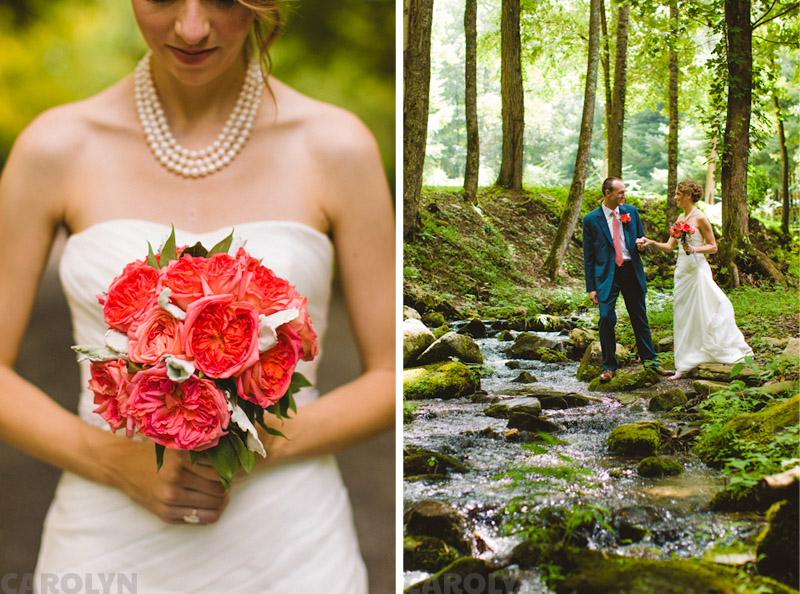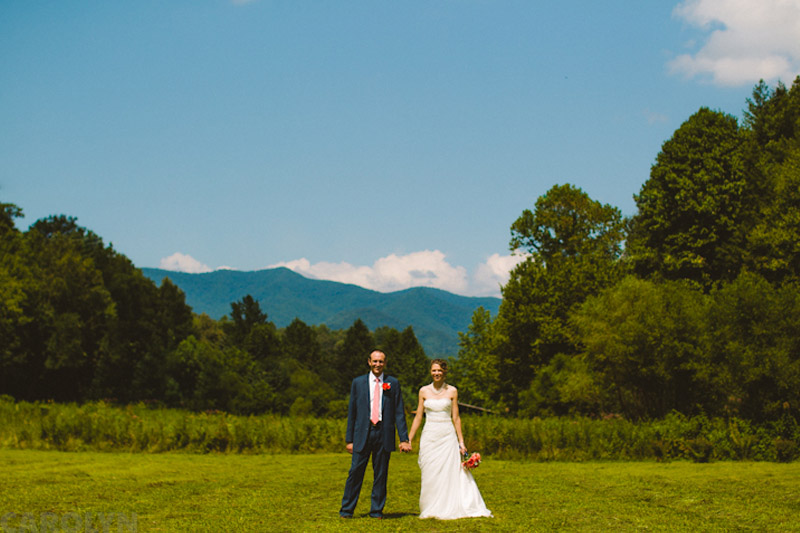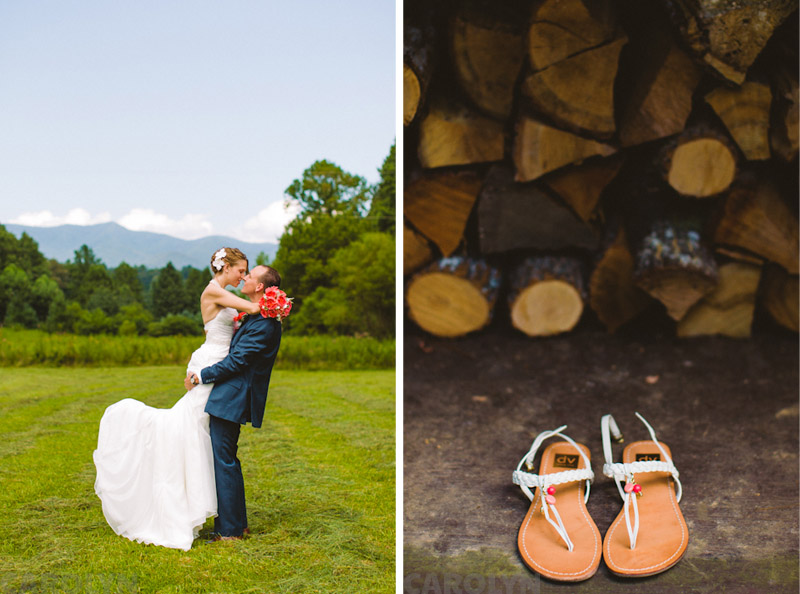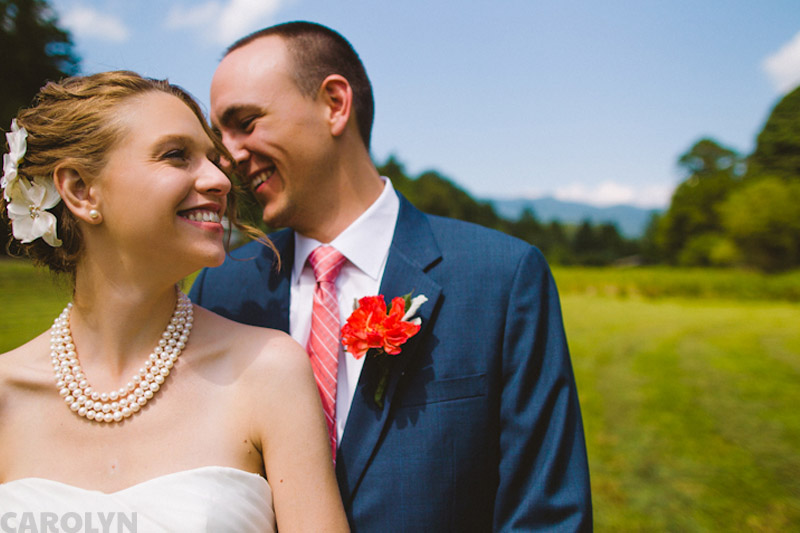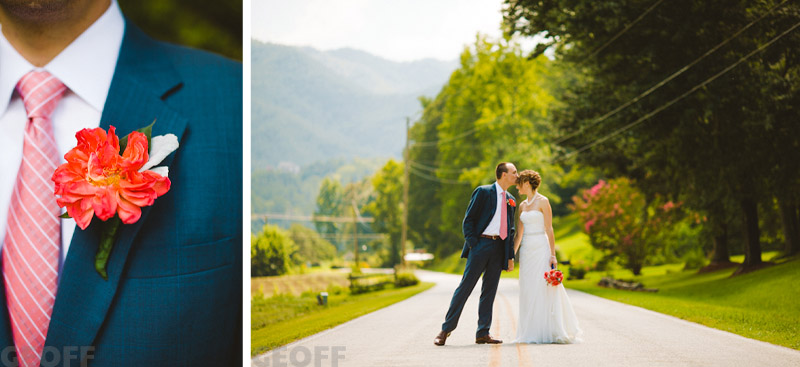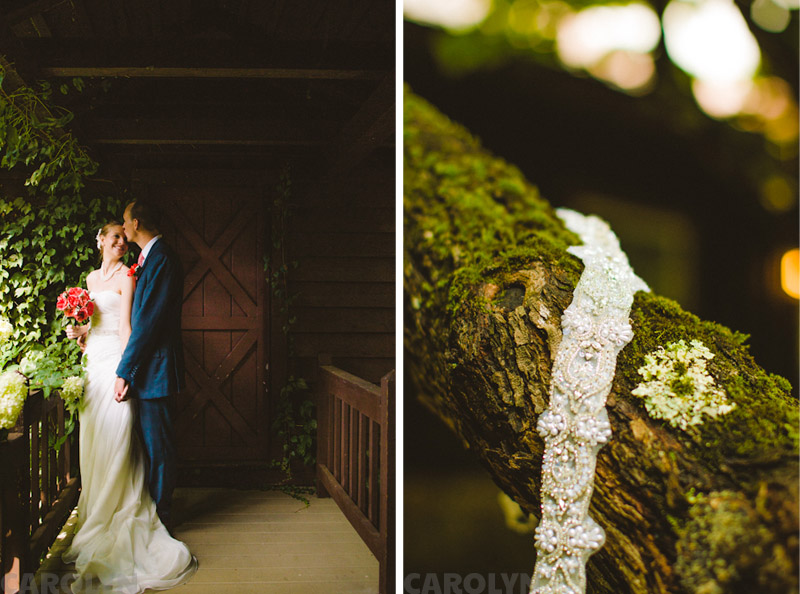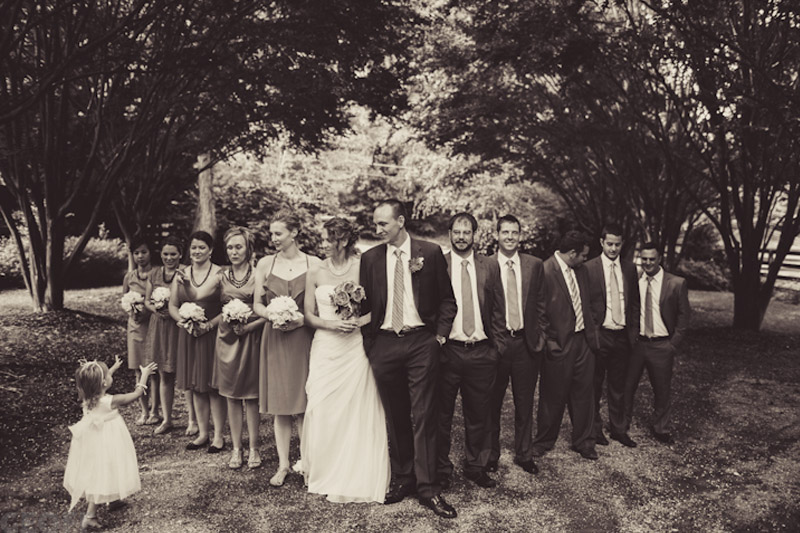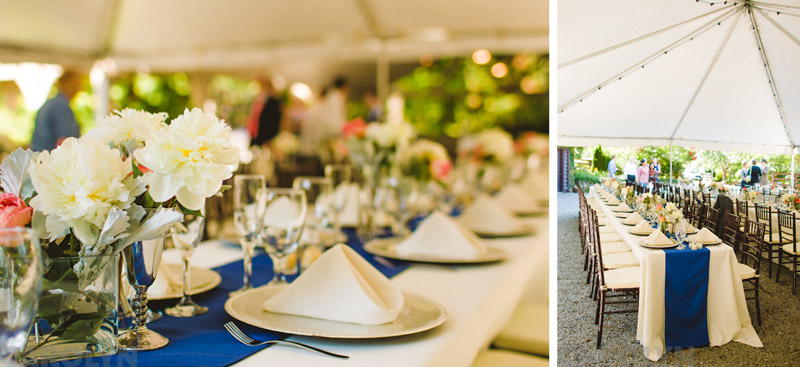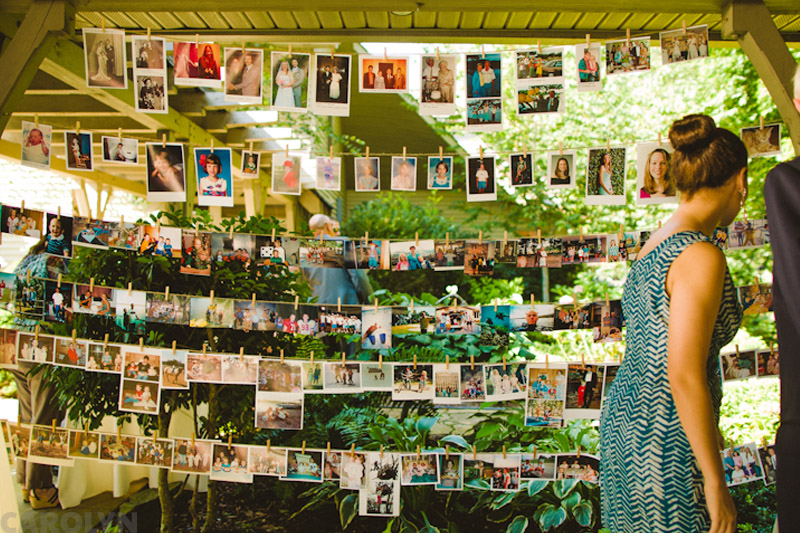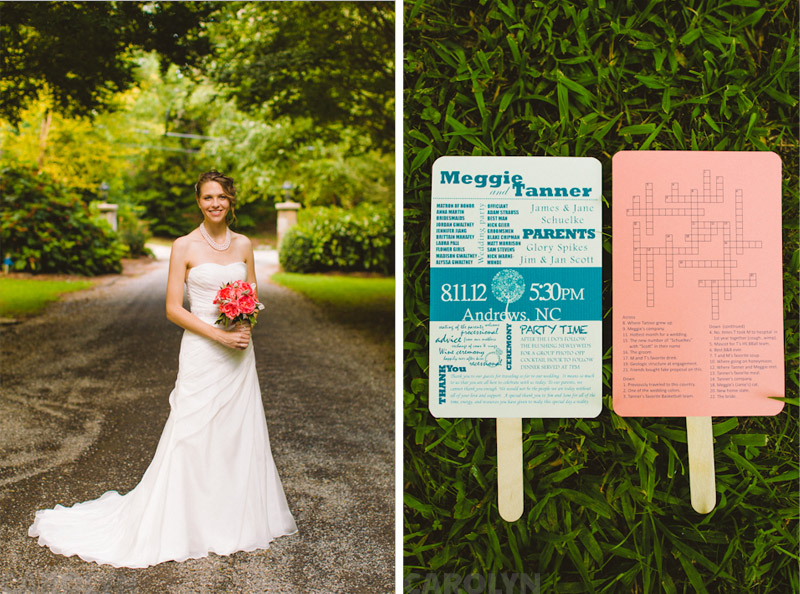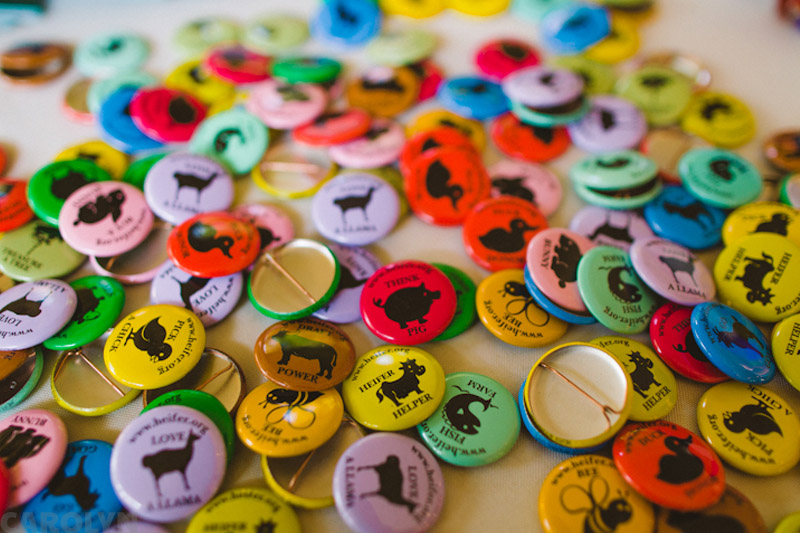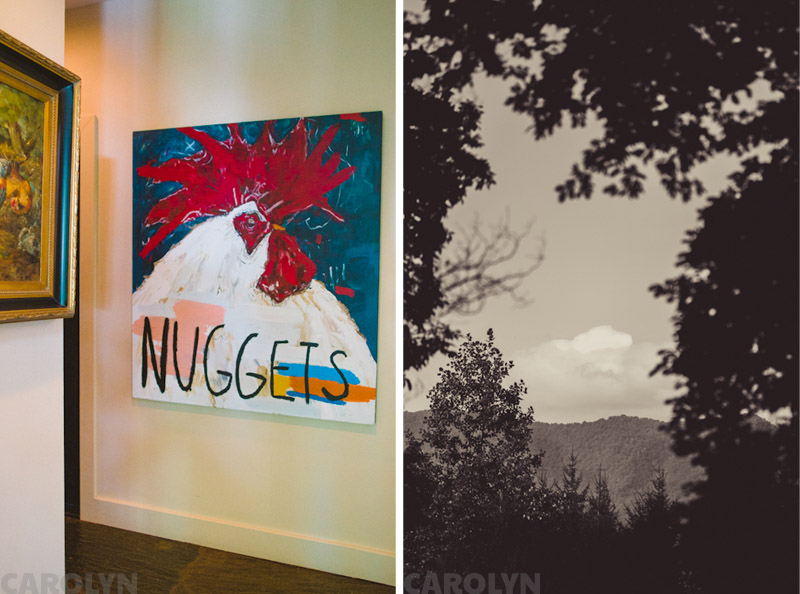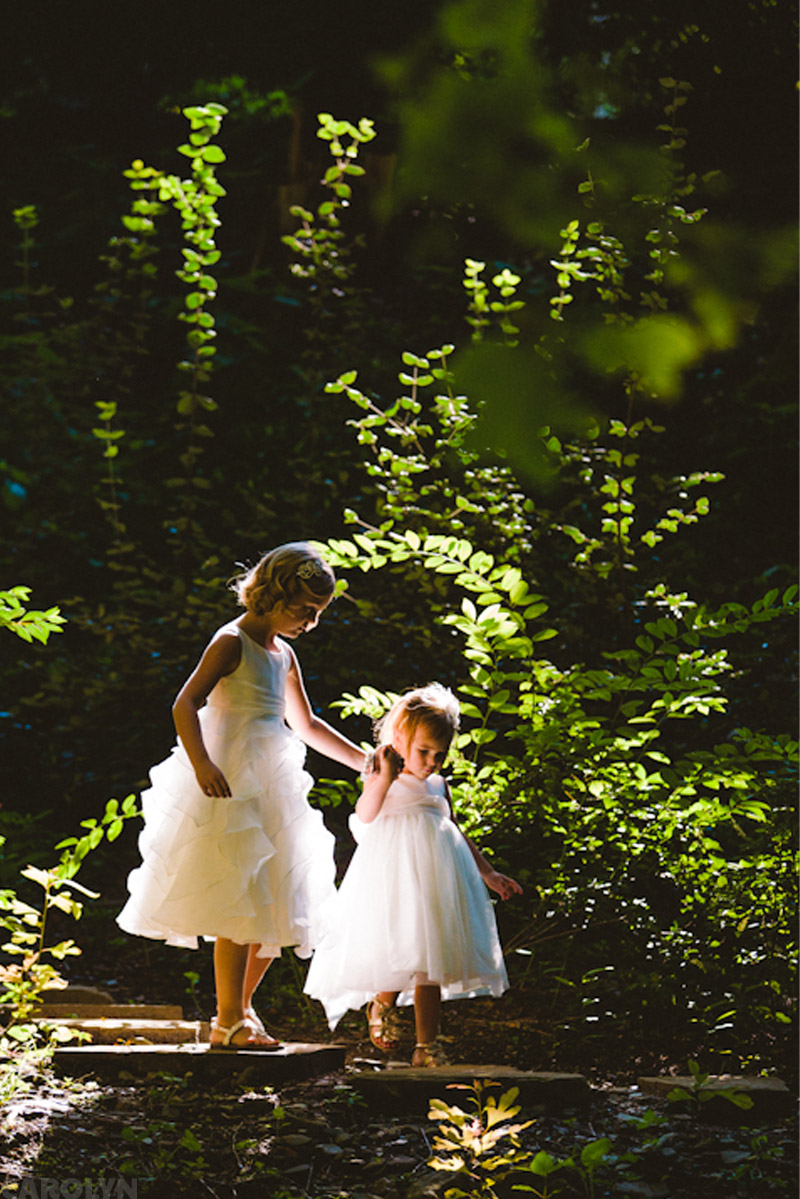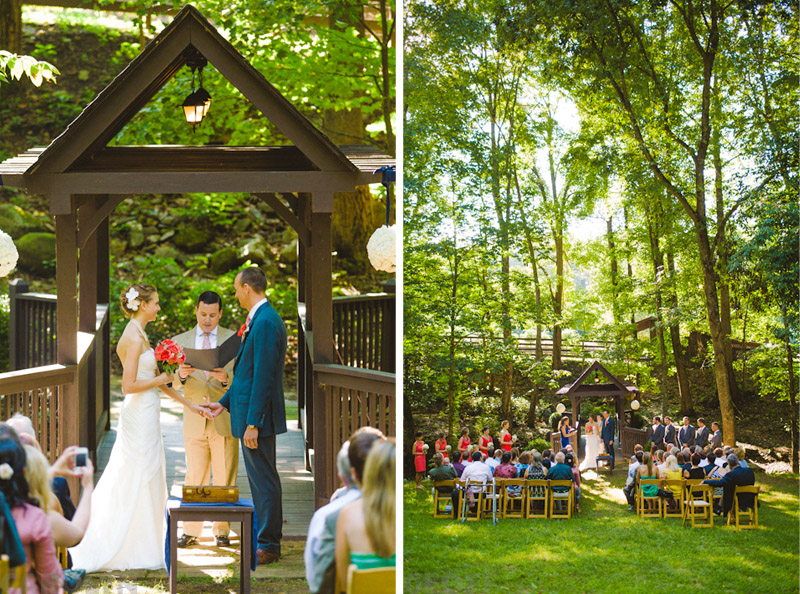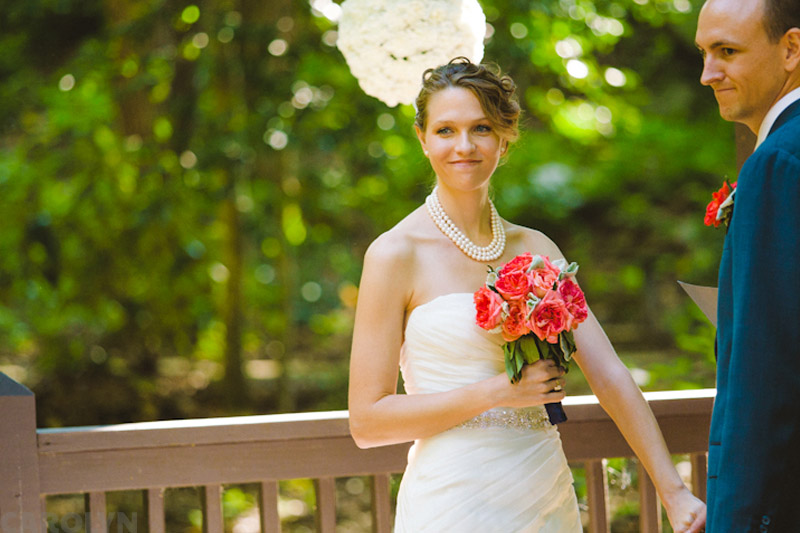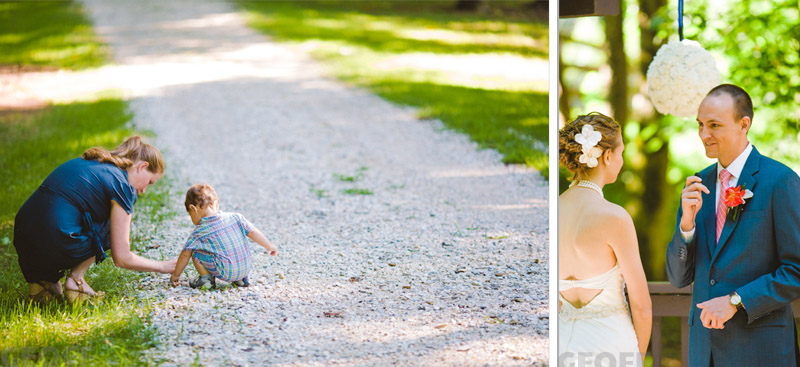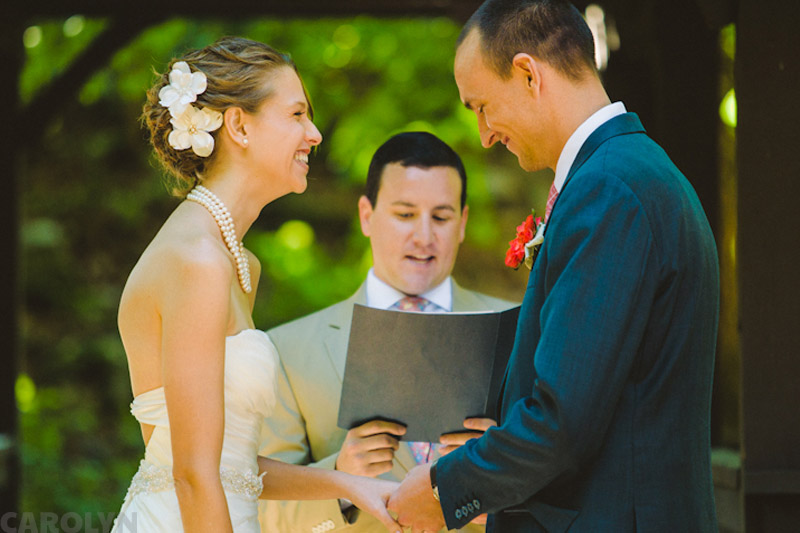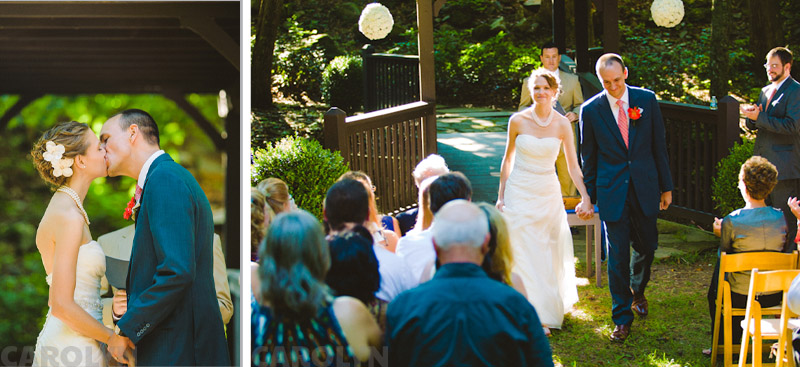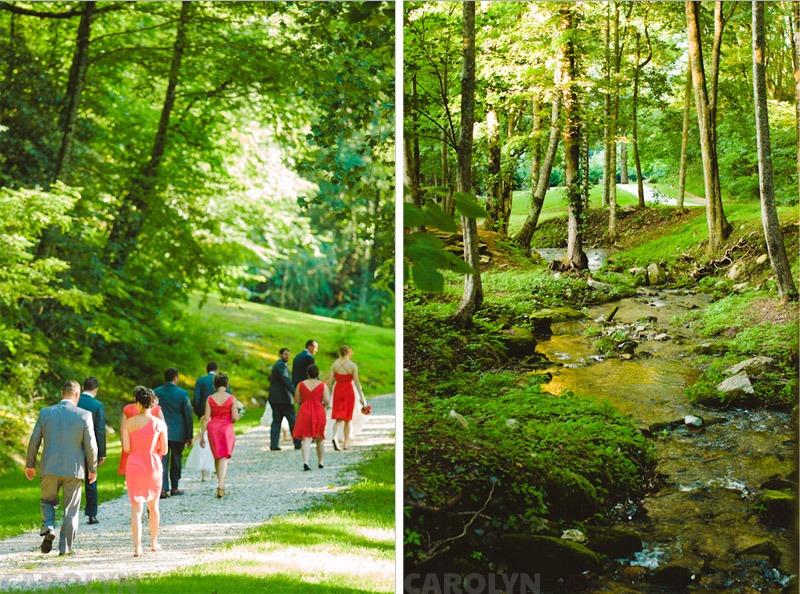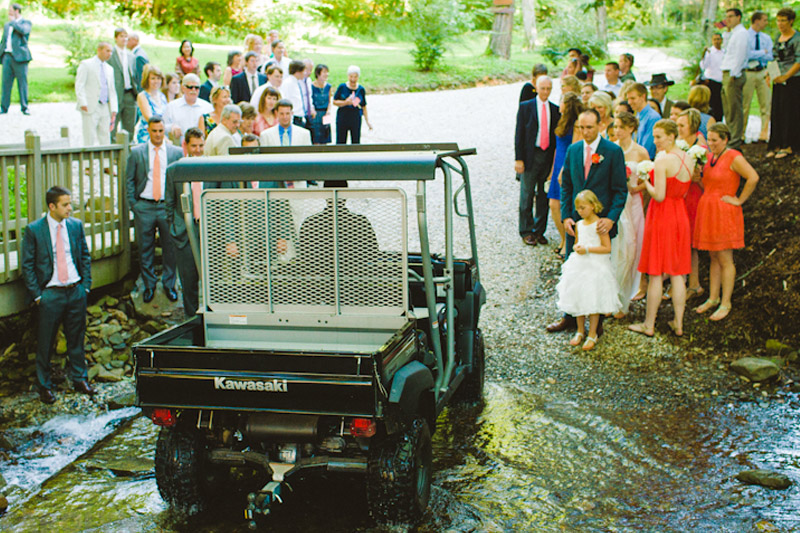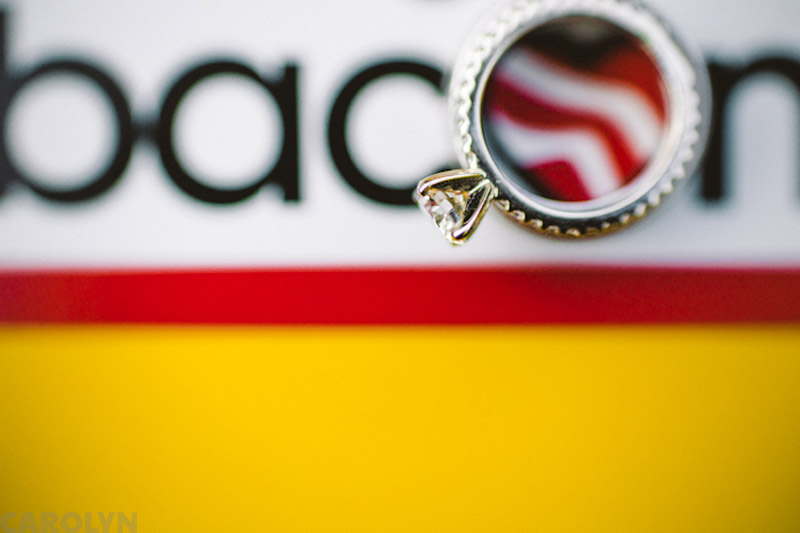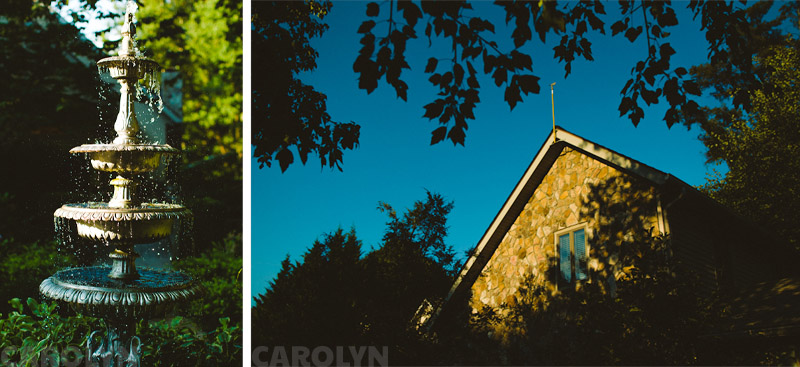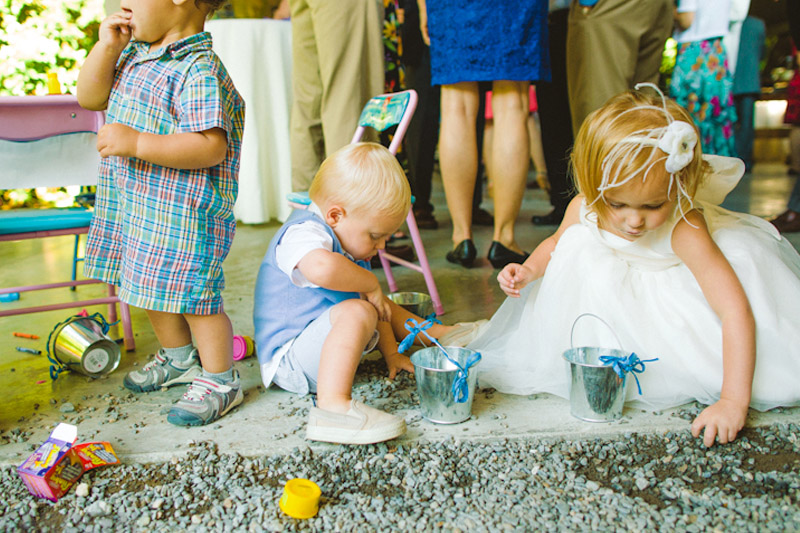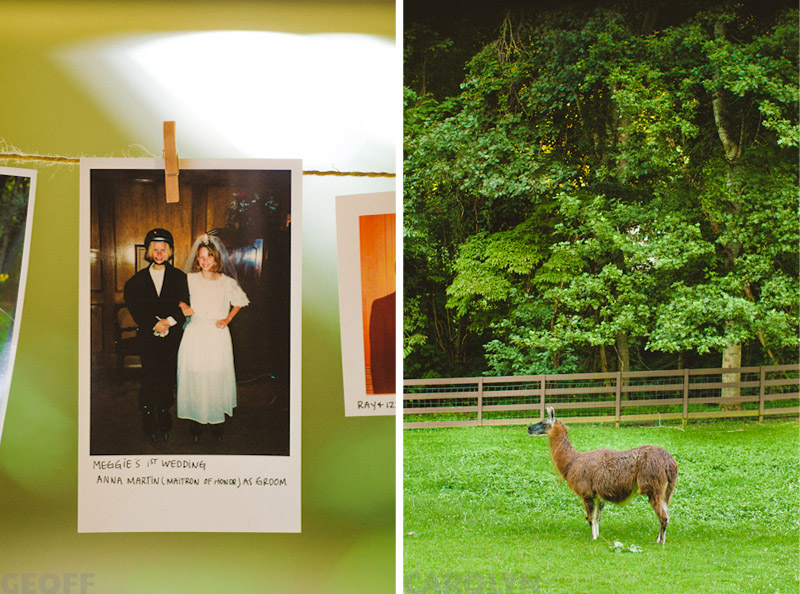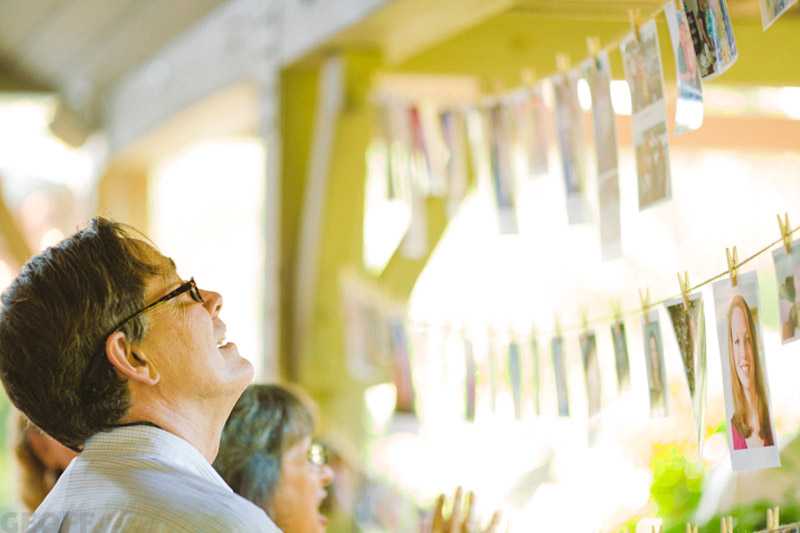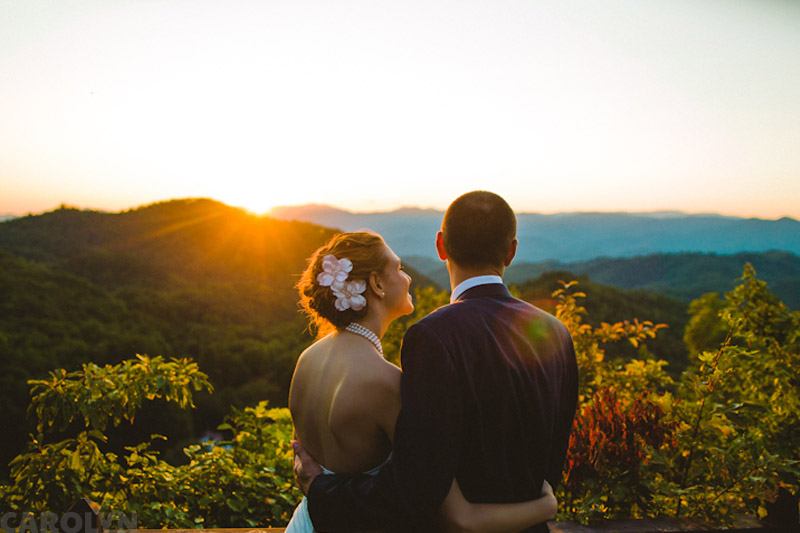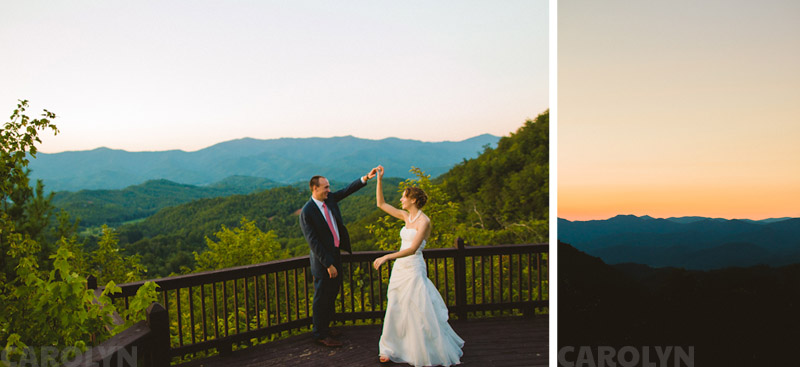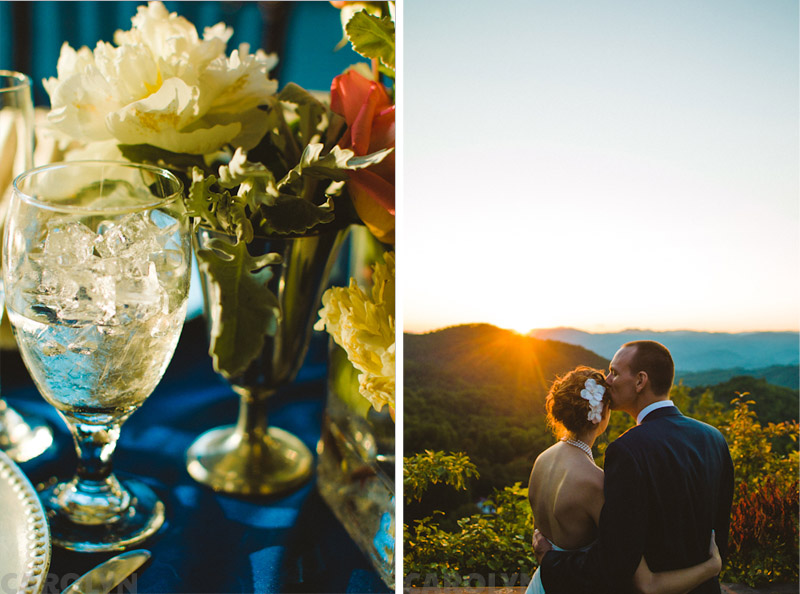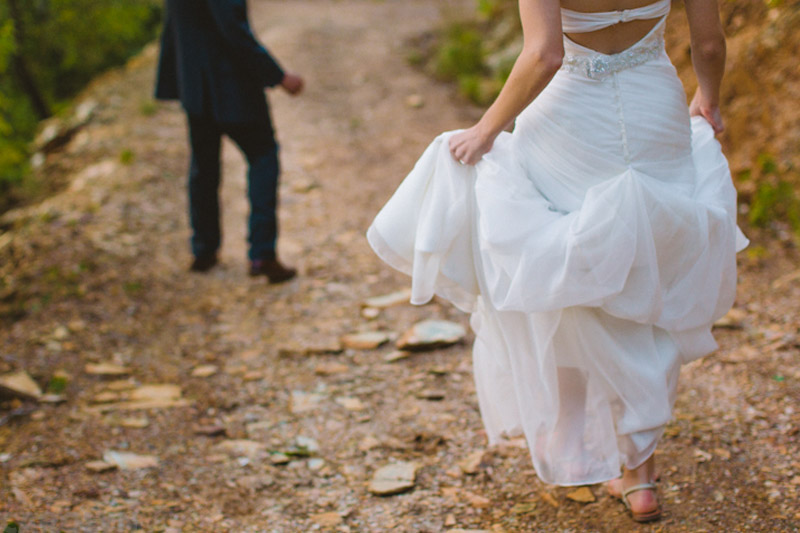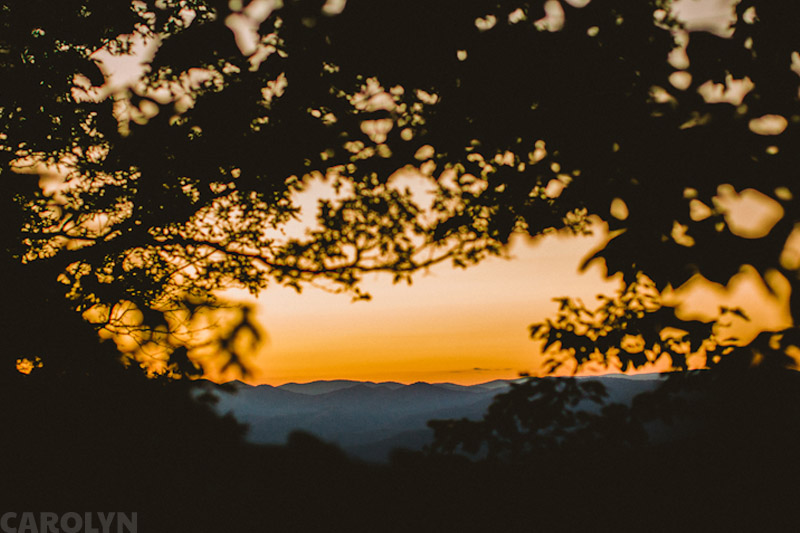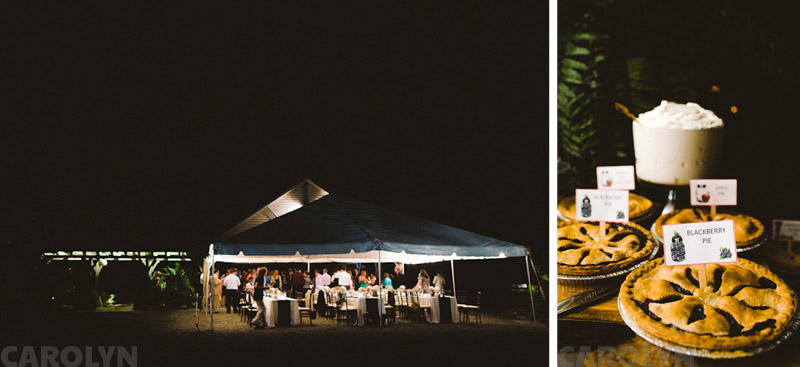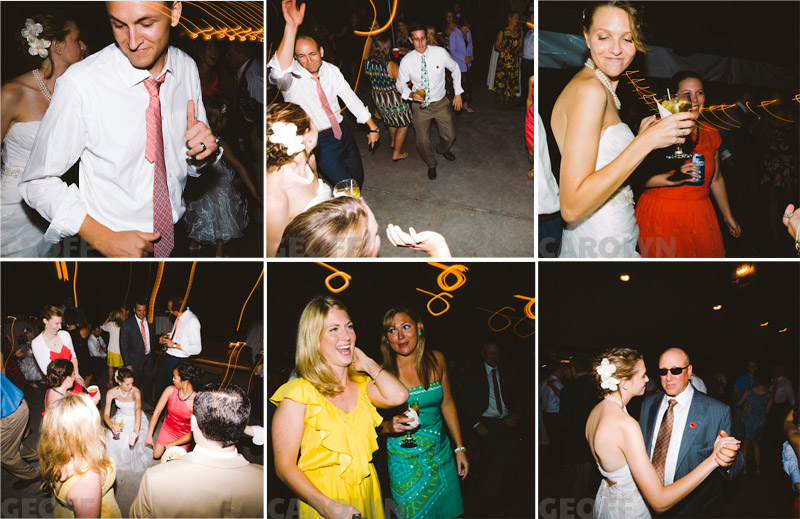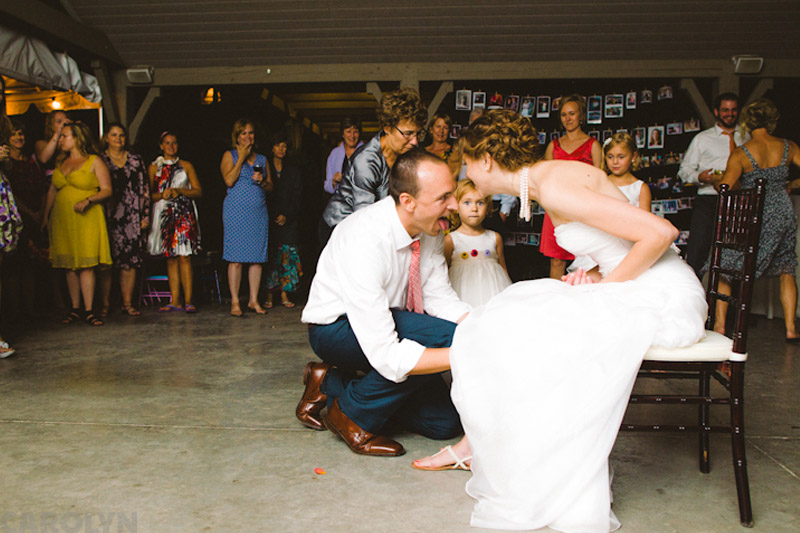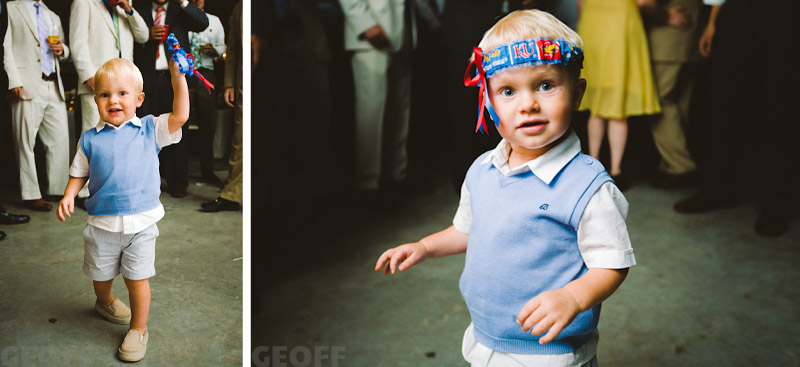 First Dance Song: "Lucky" – Jason Mraz and Colbie Caillat
Meggie's Occupation: Associate Brand Manager for ConAgra
Tanner's Occupation: Financial Analyst for Syngenta
How You Met: In business school at the University of Iowa.  Meggie asked Tanner to be her VP in her run for presidency of the student organization and Tanner turned her down.  But Meggie was persistent and finally got a date.
Interesting Fact About Meggie: Loves Pho (a Vietnamese noodle soup)
Interesting Fact About Tanner: Can touch his nose with his tongue
Honeymoon Destination: British Virgin Islands
Date: August 11, 2012
Ceremony and Reception Venue: Hawkesdene House // Andrews, NC
Officiant: Adam Strauss (friend of Meggie and Tanner)
Florist: Jane Schuelke (mother of the bride)
Pies: Merciers Orchard
Caterer: Hawkesdene House
Hair/Makeup: Rachael Hoch