Kathy and Andrew are the best. We had only met Kathy for our consult about their wedding as Andrew had already moved to Chicago (Kathy was following him shortly… not in a creepy following way, but more of a fiancé-following way). We adored Kathy, and likewise adored Andrew when he introduced himself to us at their rehearsal not because he knew who we were, but because "I saw a beard and thought I was familiar with all the beards associated with this wedding."
They had a wedding full of awesome places and ridiculous pictures… the girls scrambled to get ready while the guys got ready for about 5 seconds and then watched SNL Celebrity Jeopardy videos. We had no control over the bridal party who operated like one big mind of crazy (but crazy in a funny-good way). "Okay, guys, now we're going to take a picture across the street!" (nobody follows, I turn around). "Oh, okay, you're playing basketball now. We'll go with that then." We loved them. They were all awesome. They also had a groomsmen named Geoff who also had a beard.
We also loved them because they ended their night with an afterparty at Neptunes playing pingpong. Because who doesn't love a bride and groom playing pingpong at midnight on a Sunday downtown? Guys, we hope you like these pictures so that we can come stay with you in Chicago without any weirdness.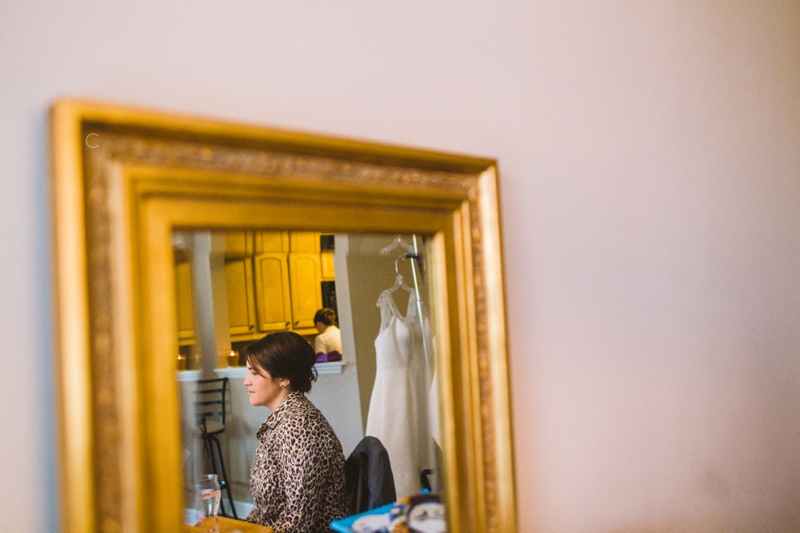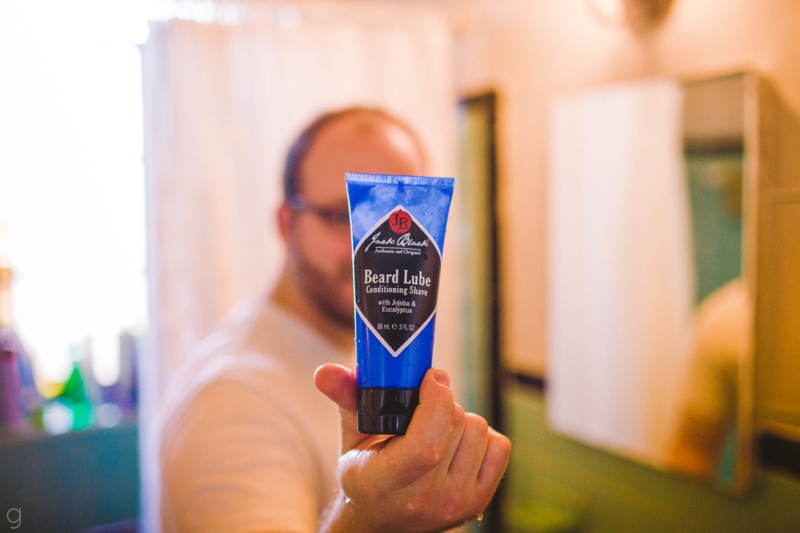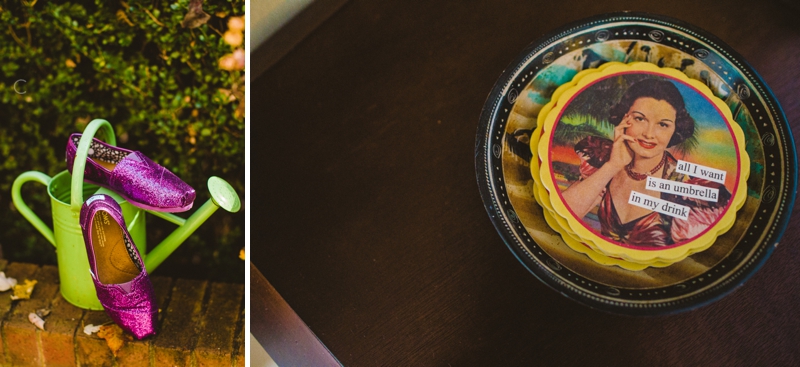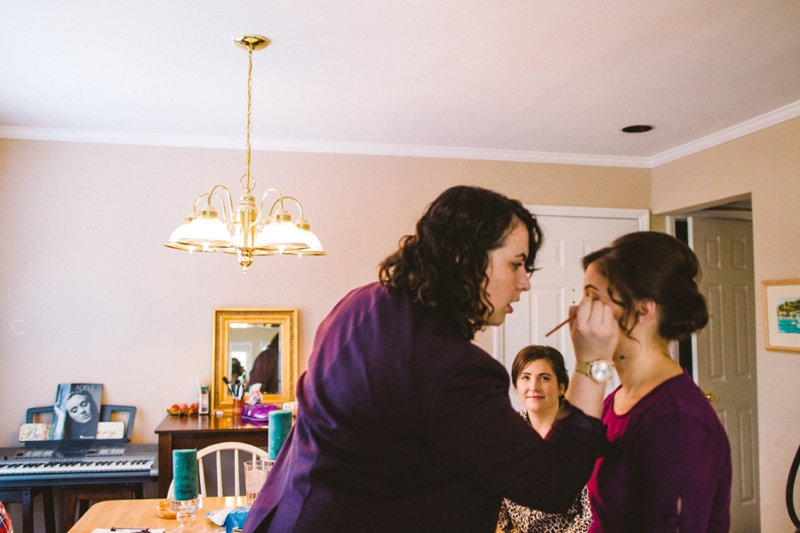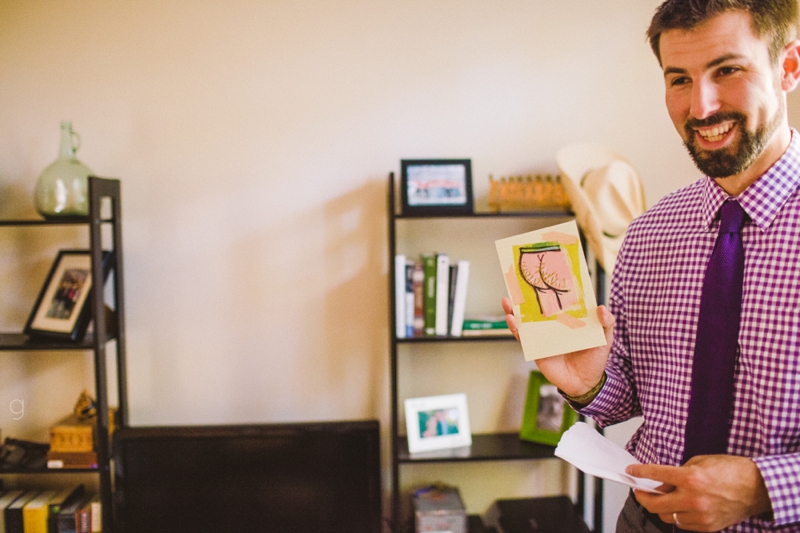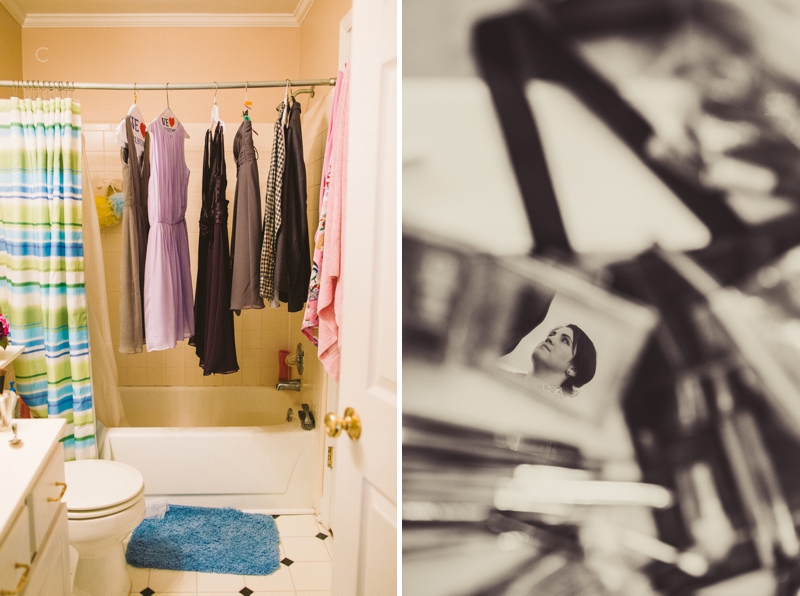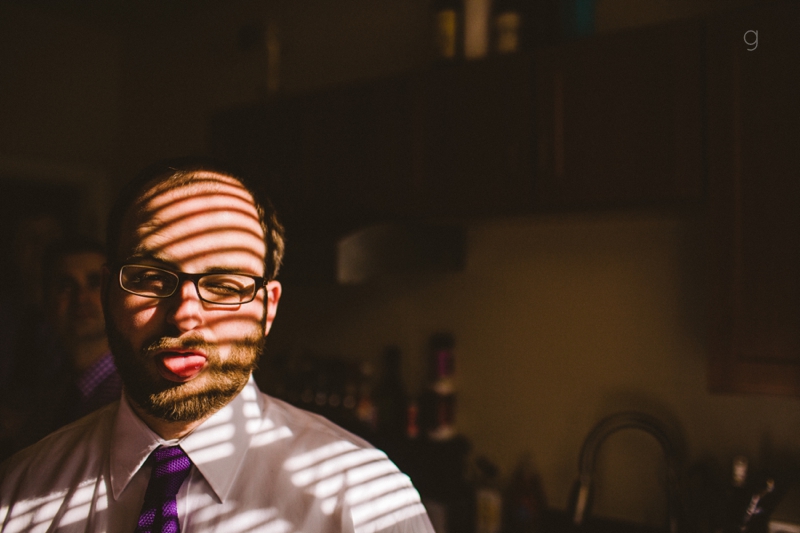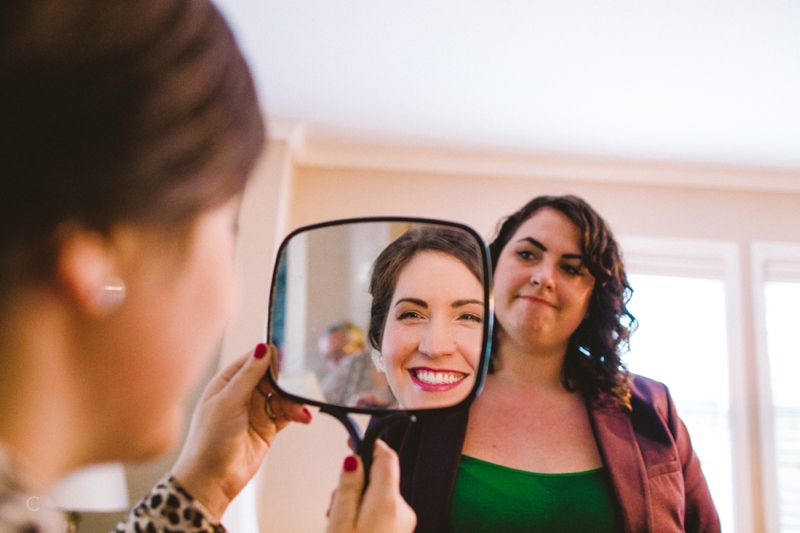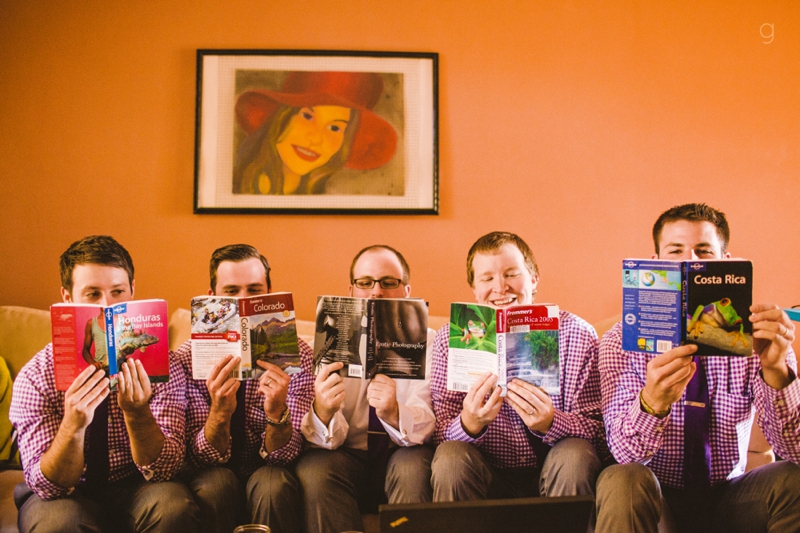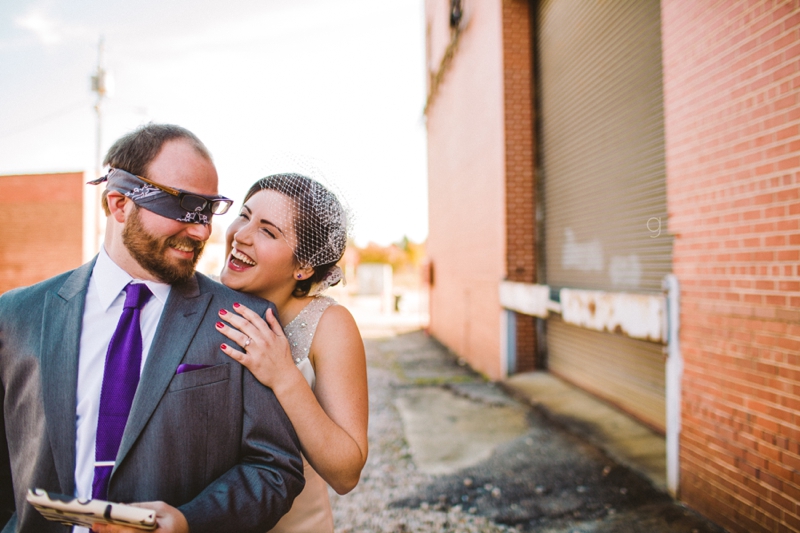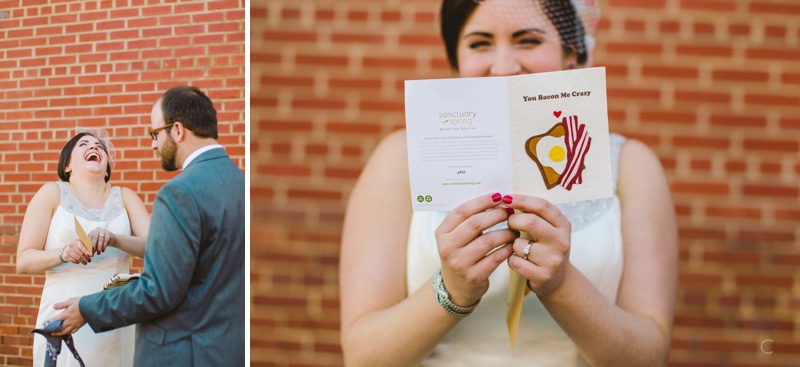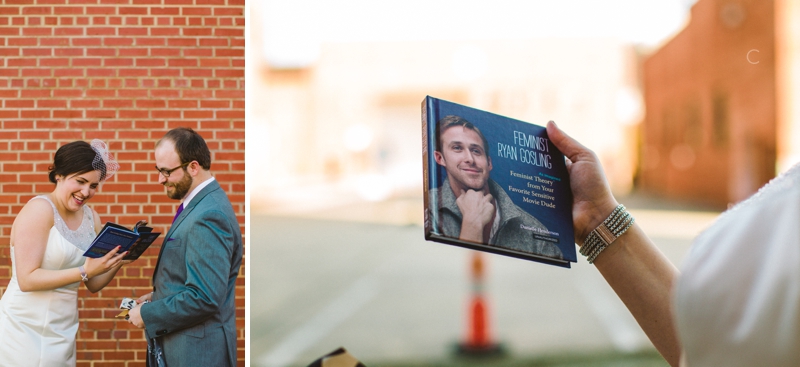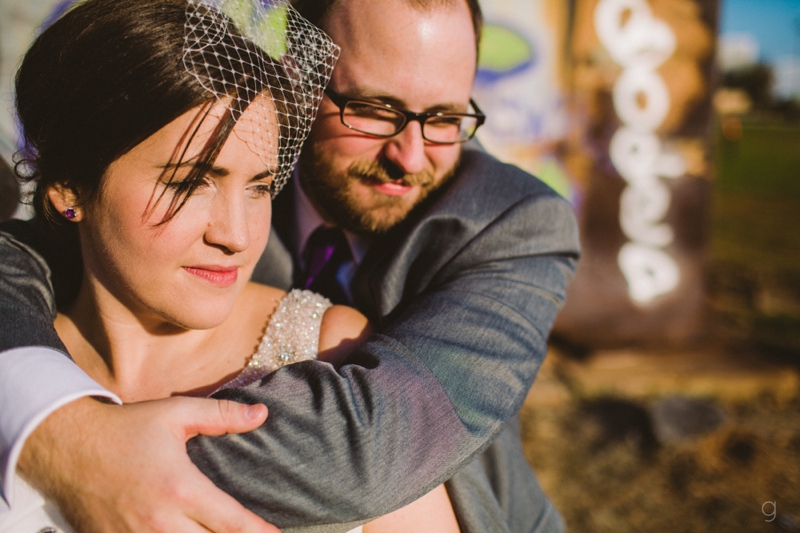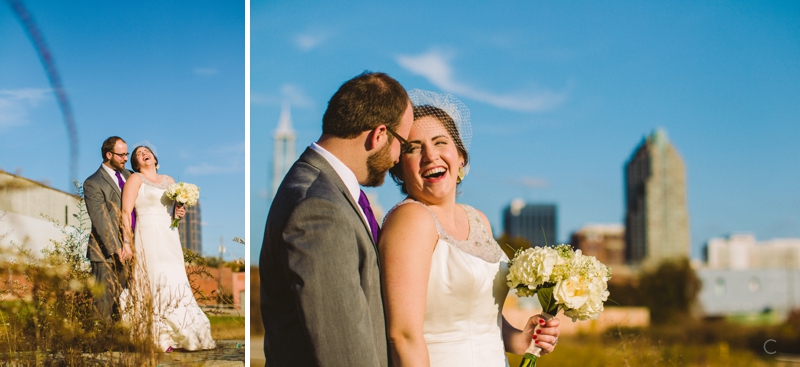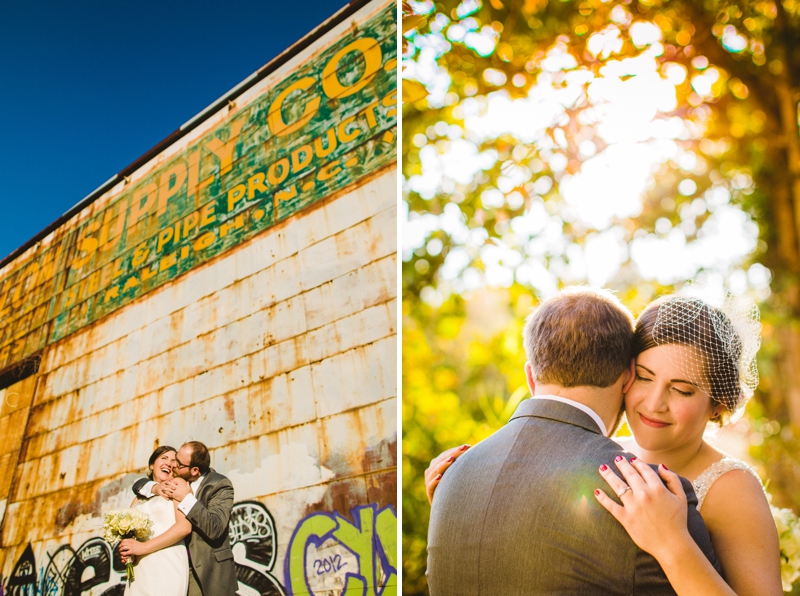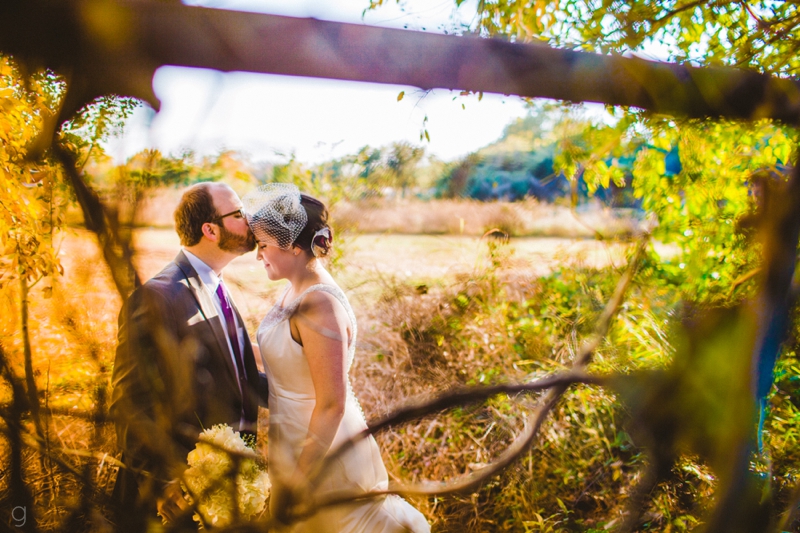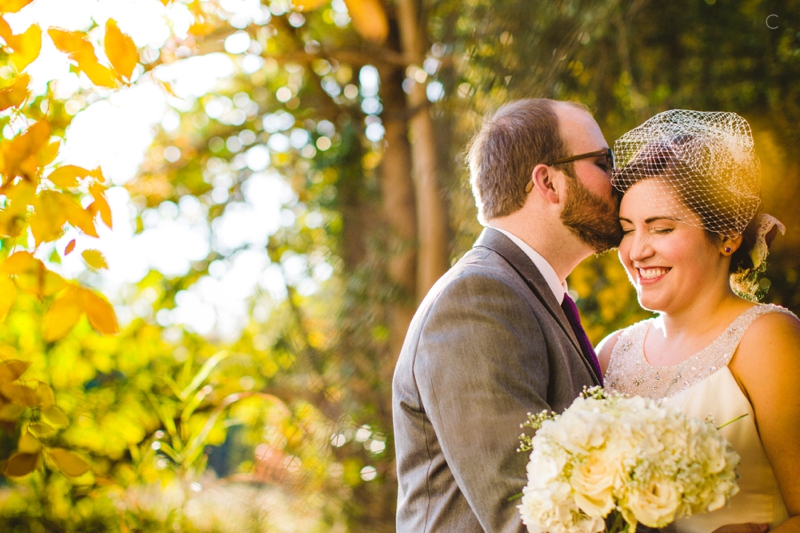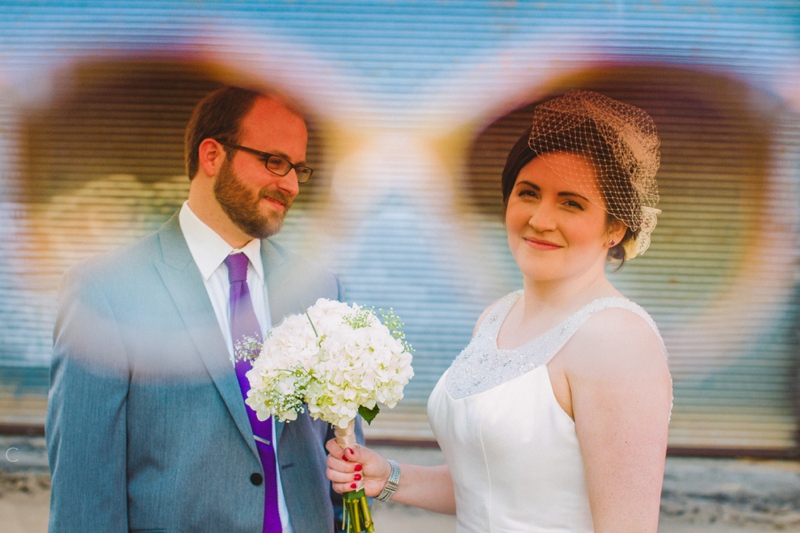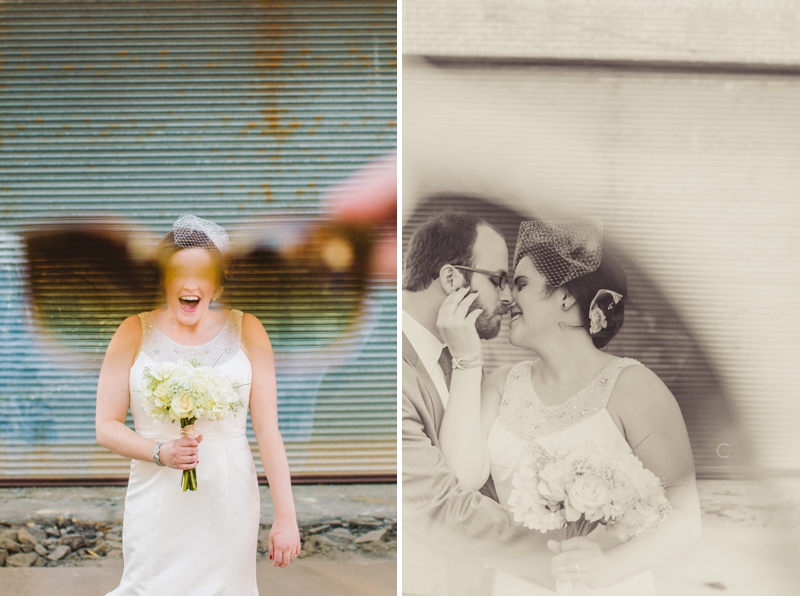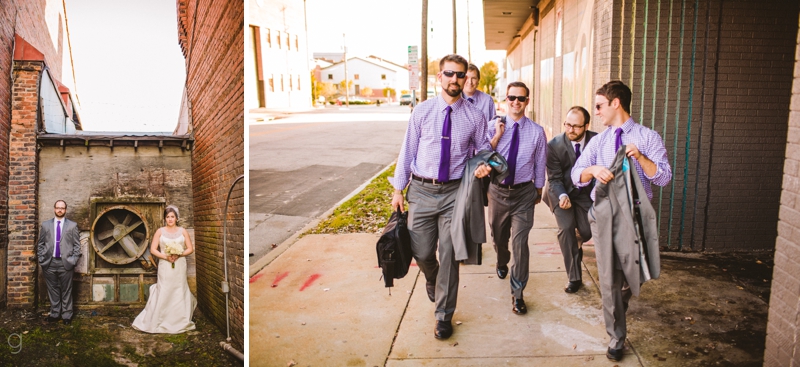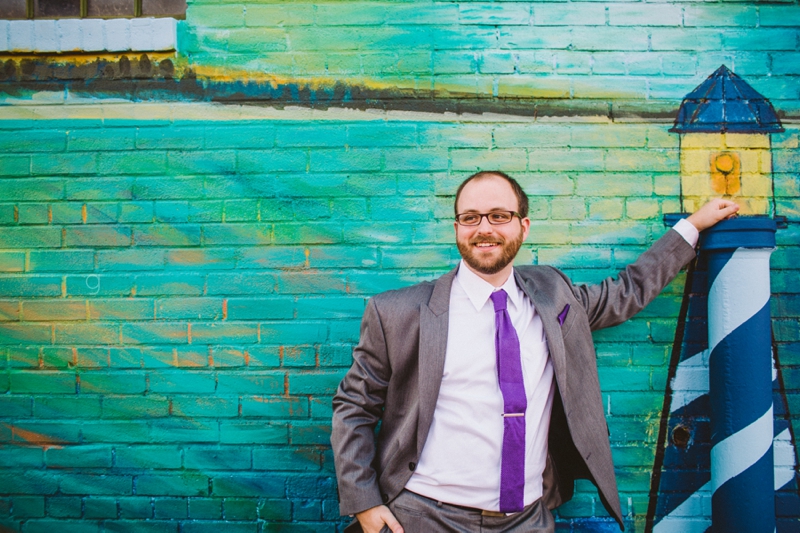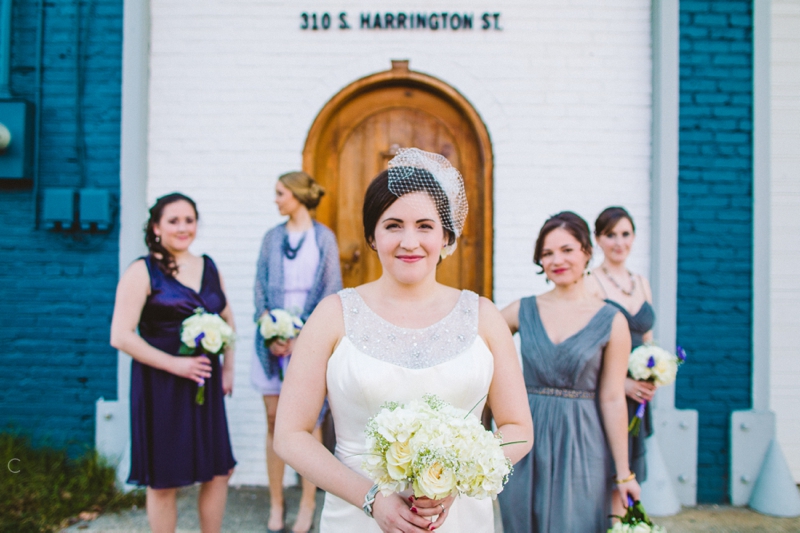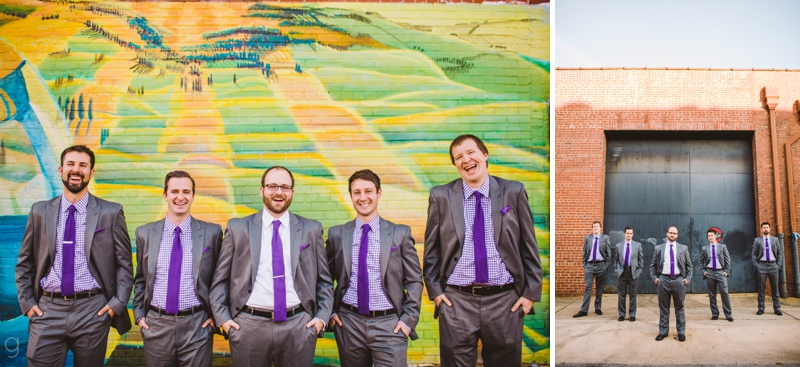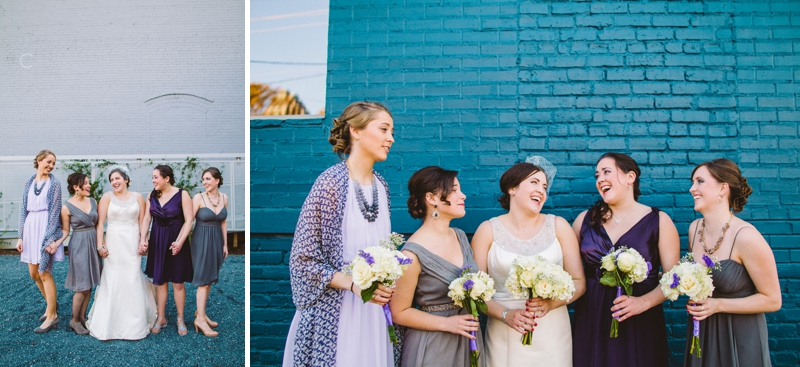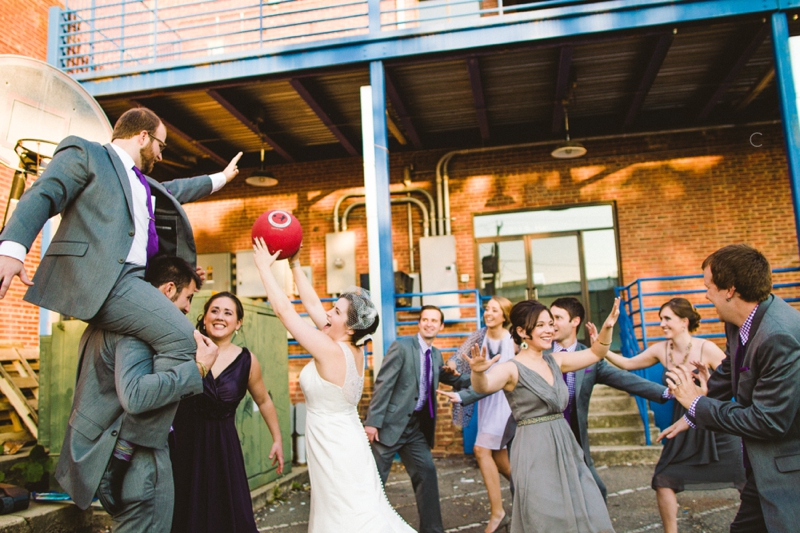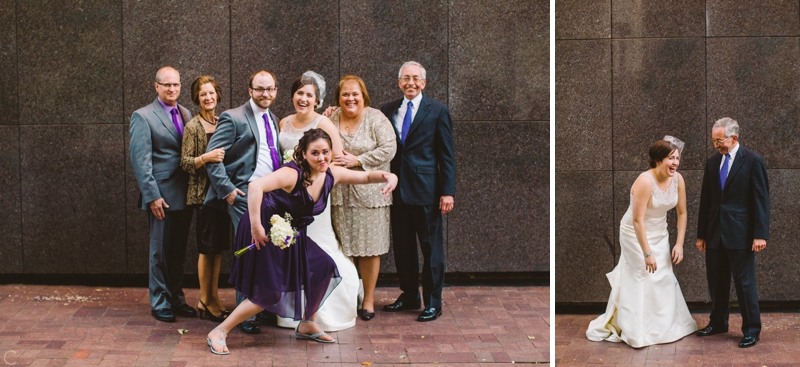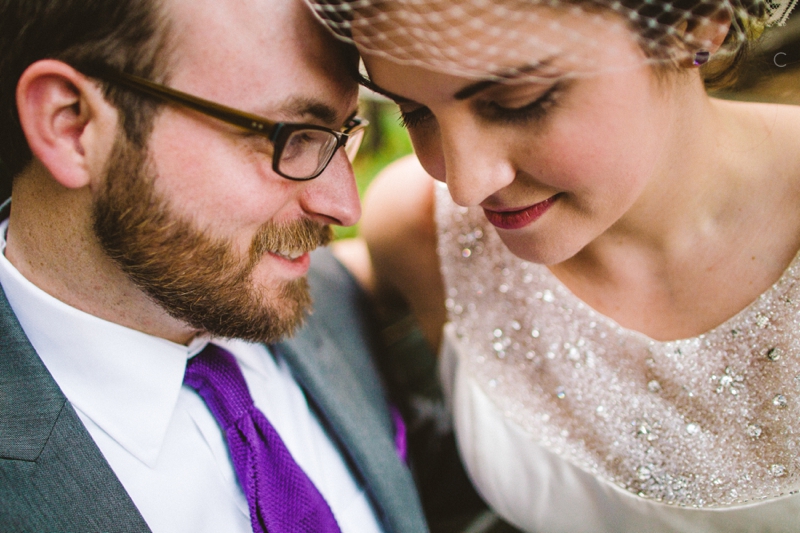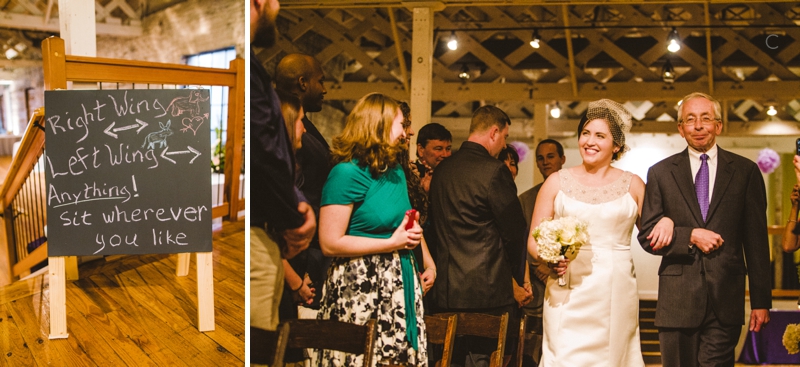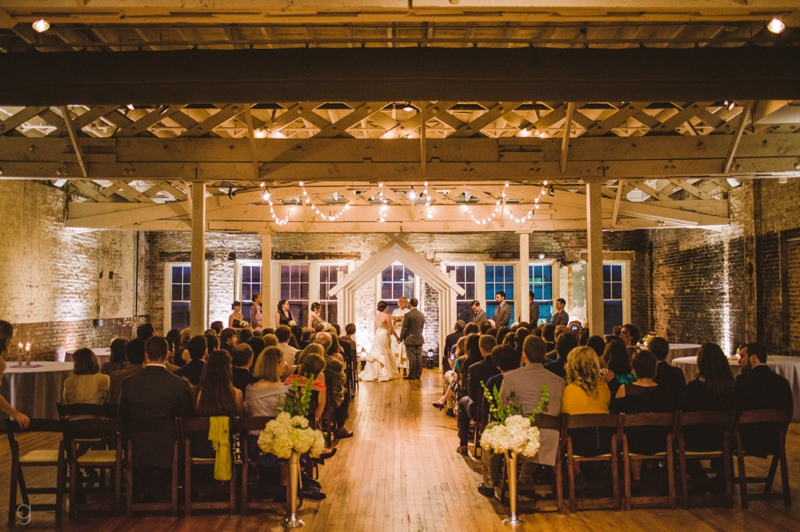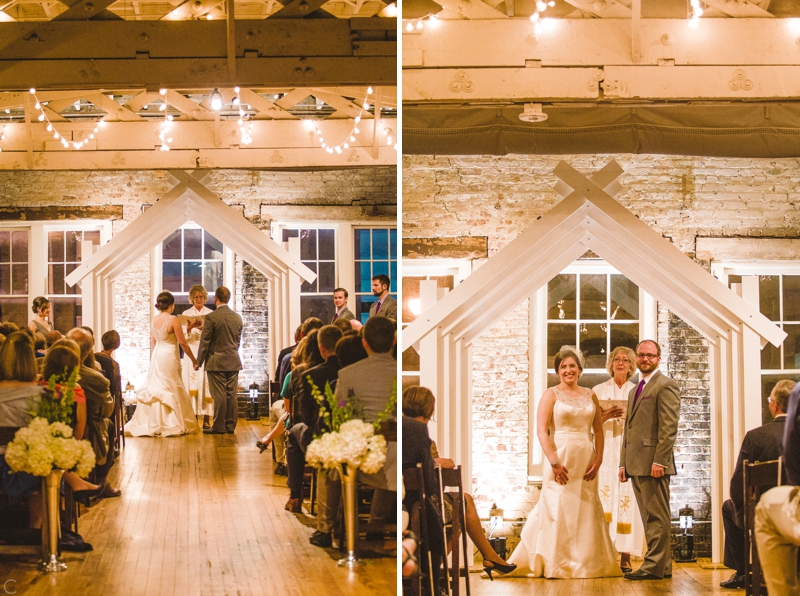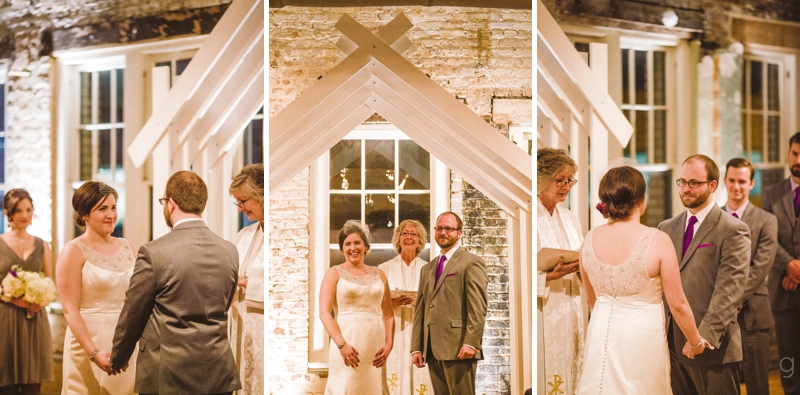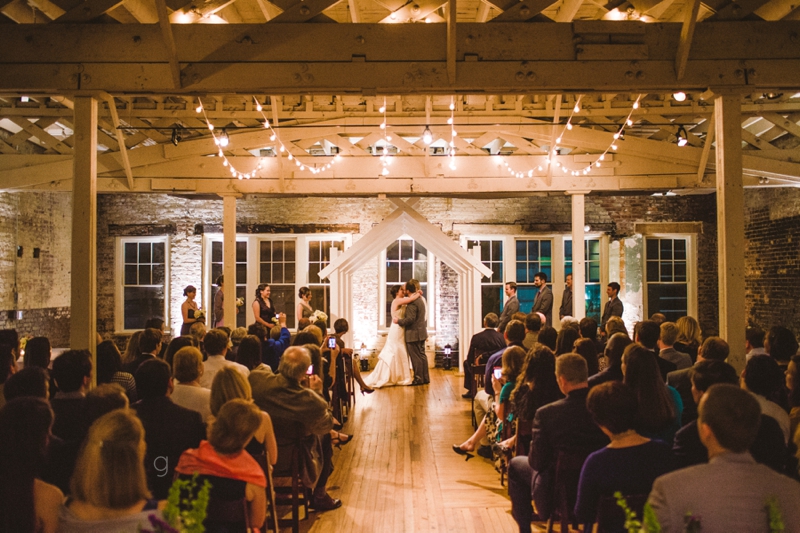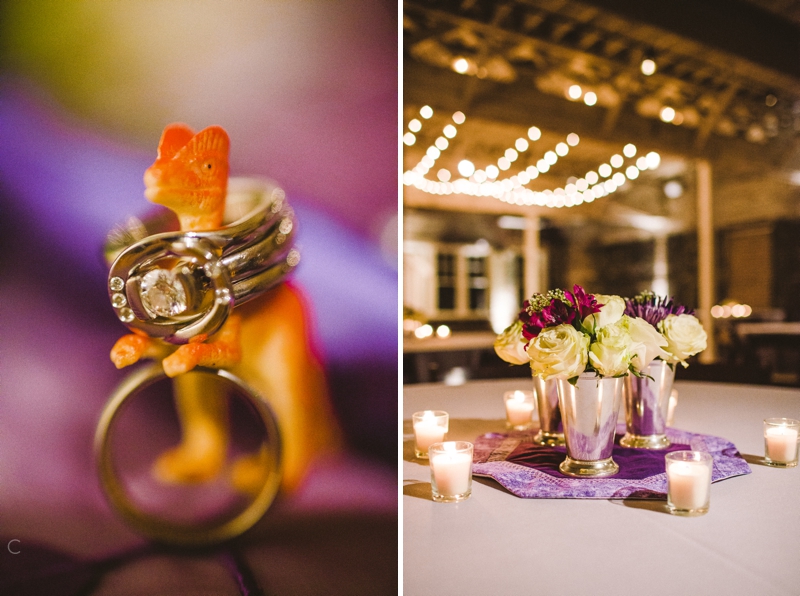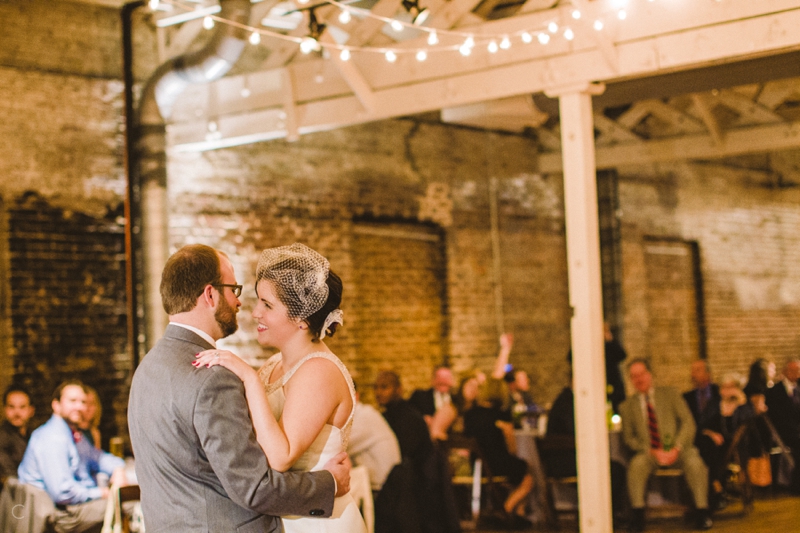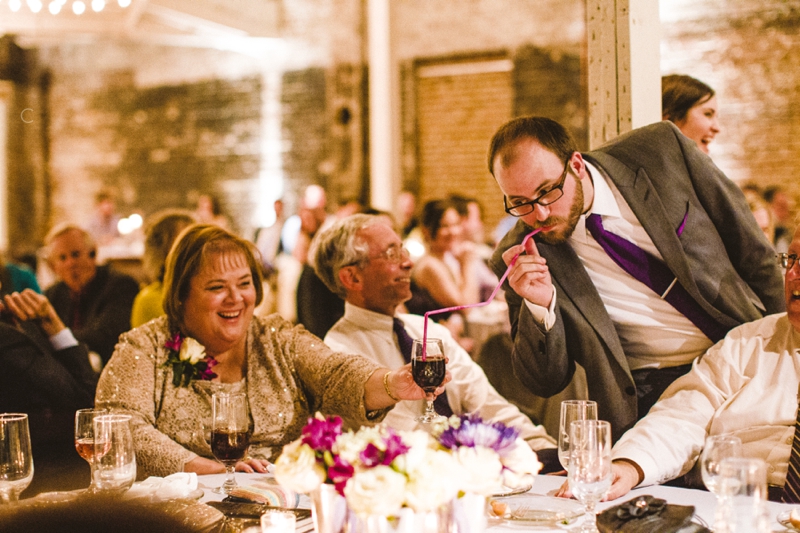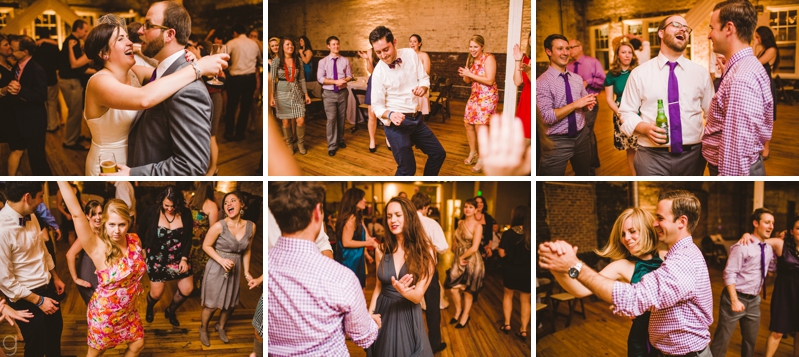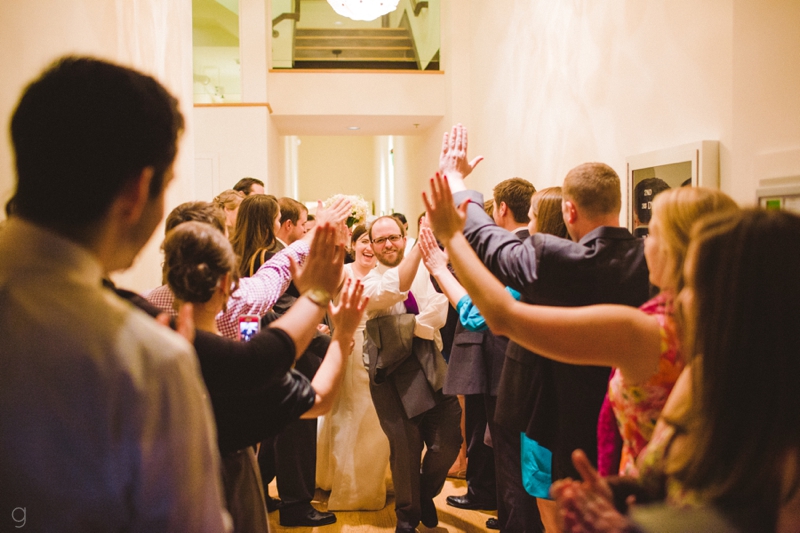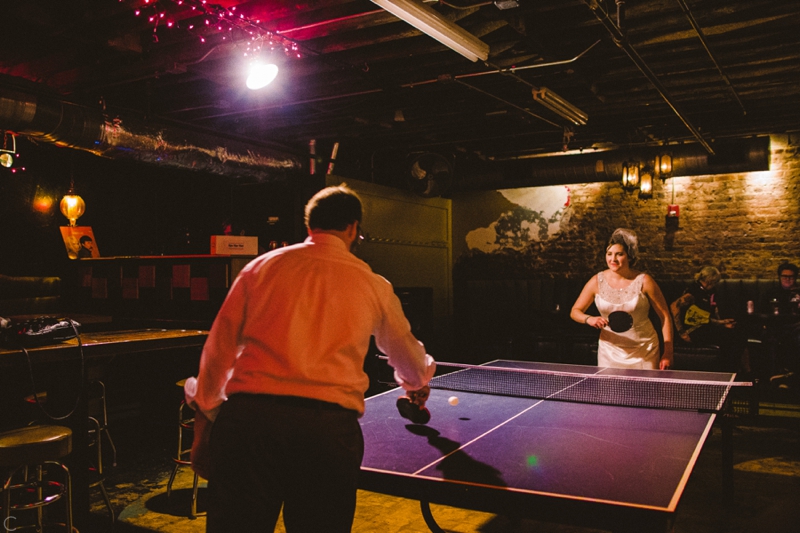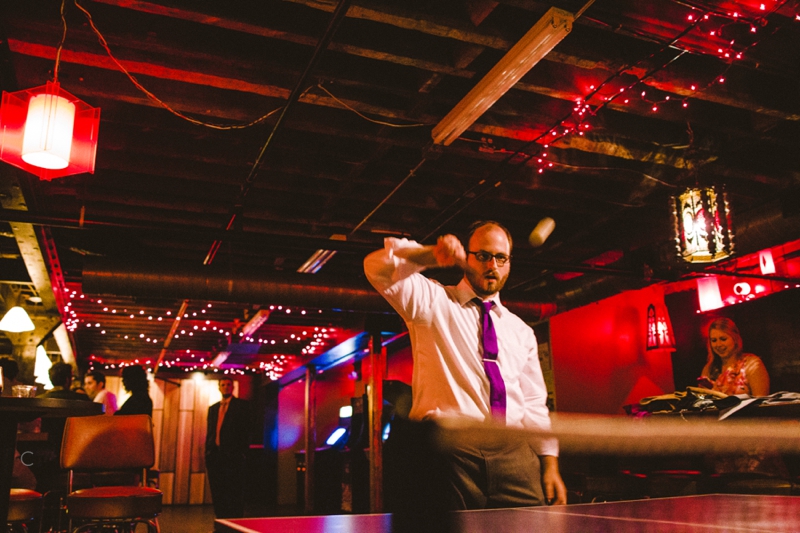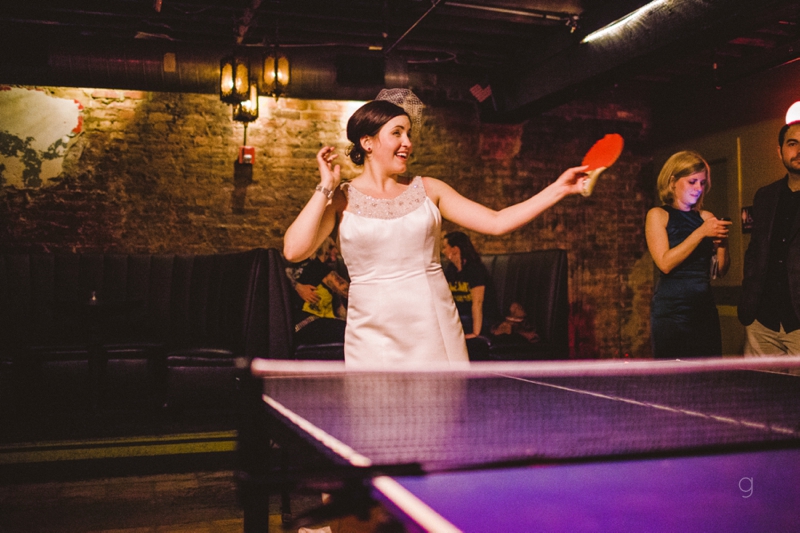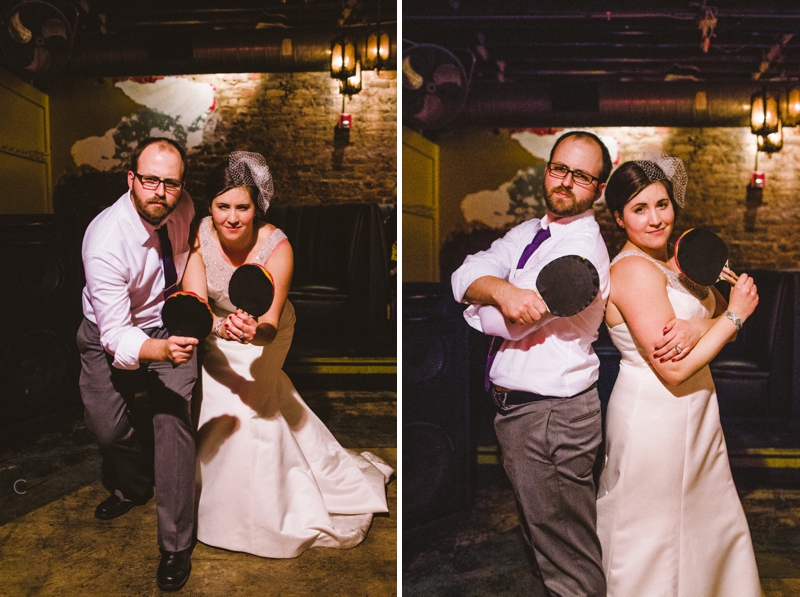 Date: November 11, 2012
First Song: "You're My Best Friend" – Queen
Kathy's Occupation: Marketing
Andrew's Occupation: Architecture
How You Met: On the interwebs (Match.com)
Interesting Bride Fact: I will try anything once, including flying trapeze (fabulous), a juice cleanse (terrible idea), and moving to Chicago (so far so good!).
Interesting Groom Fact: Sang in an a cappella group in college (Grains of Time). Still sings in the shower.
Honeymoon Location: France! We're going in 2013 and plan to wear berets and overindulge on wine, cheese, and baguettes.
Ceremony and Reception Location: The Stockroom // Raleigh, NC
Officiant: Rev. Lynne Campbell
DJ: Ipod
Florist: DIY
Cake: Tizzerts // Charlotte, NC
Caterer: Side Street Restaurant
Hair: Jessica Edelblute
Makeup: Esther Wallace